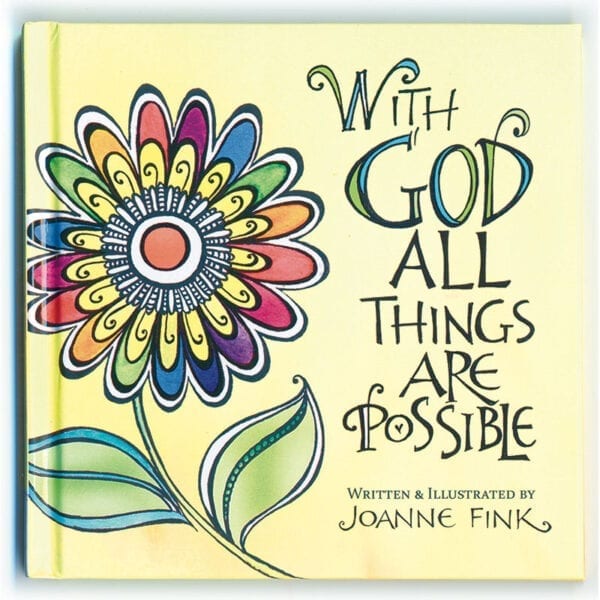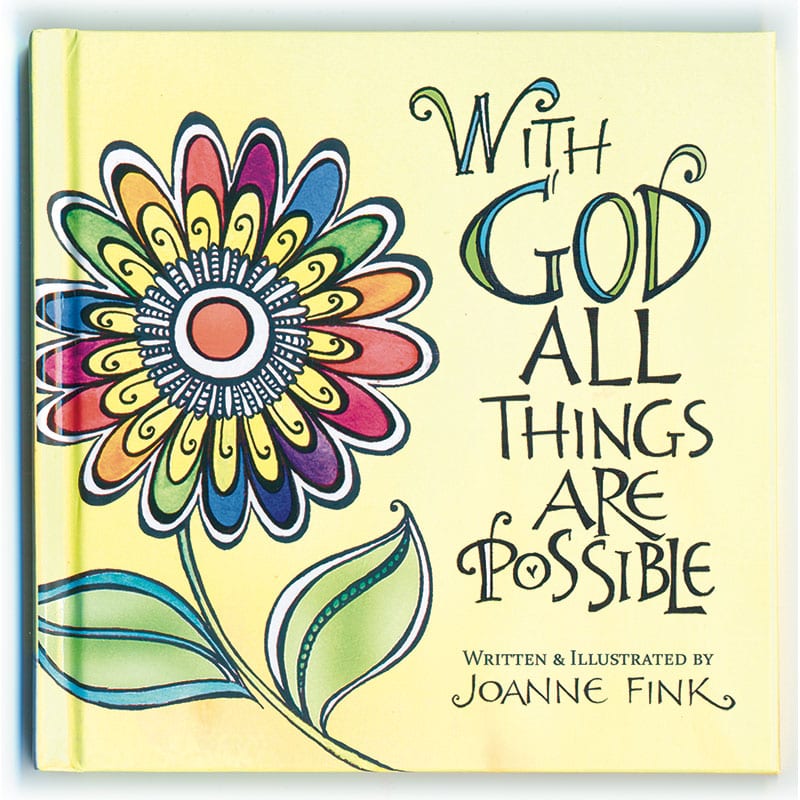 With God All Things Are Possible
Joanne Fink hand-lettered words of inspiration and encouragement, as well as some of her favorite scriptures, and brought them to life by combining them with her distinctive Zenspirations® illustrations. By combining the beautiful art of calligraphy with heartfelt sentiments that gently move through themes such as "believing in your dreams," "trusting in the Lord," and "living with passion," readers are inspired to celebrate each new day with a hopeful heart and a joy for living.
This uplifting gift book makes a great gift for graduates, or anyone who is in need of encouragement and inspiration.
Hardcover: 64 pages
Publisher: Harvest House Publishers
Language: English
ISBN-10: 0736949623
ISBN-13: 978-0736949620