10,000 Steps a Day!
Tuesday, December 20, 2016
Hi Everyone,
Today was a really special day for me… not only did I get the final proof of the new book to review (Yippee!!!), but I celebrated a special anniversary. Three years ago, on December 19th, I had a spinal fusion. Before the surgery I could only stand up for a few seconds without being in pain… I walked with a cane and seldom went anywhere that wasn't absolutely necessary. The supermarket was manageable, because supermarkets have motorized scooters. But the mall was out of the question, and so were two of my favorite stores: Barnes & Noble and Michaels.
My doctor said that one of the best things I could to during my recovery was to walk. And so, after my surgery, I started my new habit of daily walks. At first I needed a walker, and wasn't even able to walk a block. But as the weeks went on, and I grew stronger, I starter walking for longer and longer periods. And, much to my surprise, I discovered I liked it! In 2014 my brother gave me the best holiday gift I've ever gotten– a Fitbit. The Fitbit allows me to track how many steps I walk each day, and how many hours I sleep each night. By mid 2015 I was regularly walking 10,000 steps and now consider myself a dedicated 'step-a-holic'. I feel so incredibly blessed to be able to walk, and consider it a privilege to be doing 10,000 steps a day.
One of the things I like best about my walks, is getting a chance to see nature close up. I often take photos of things which interest me, and occasionally use them as reference for drawings. I've developed quite a collection of flowers: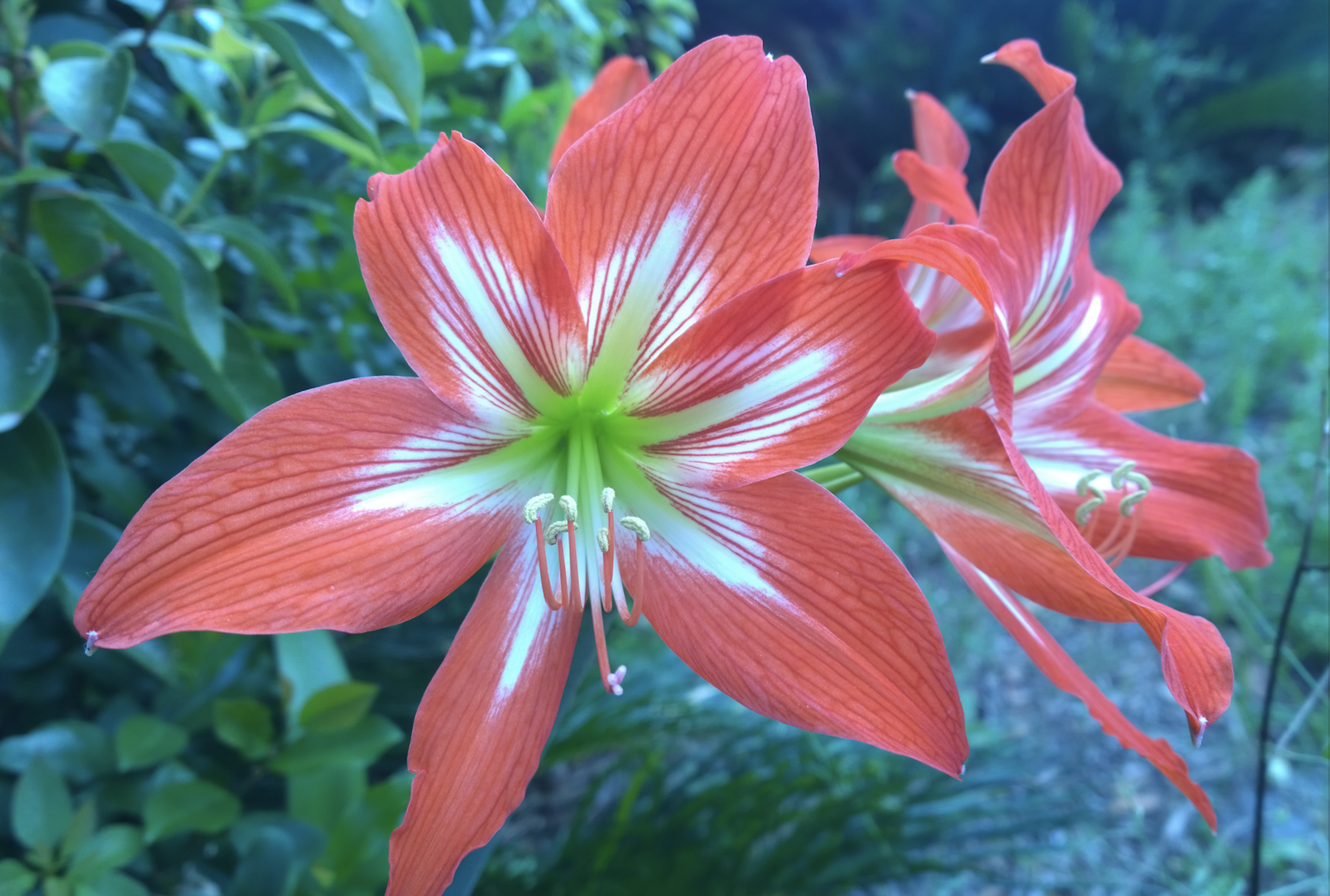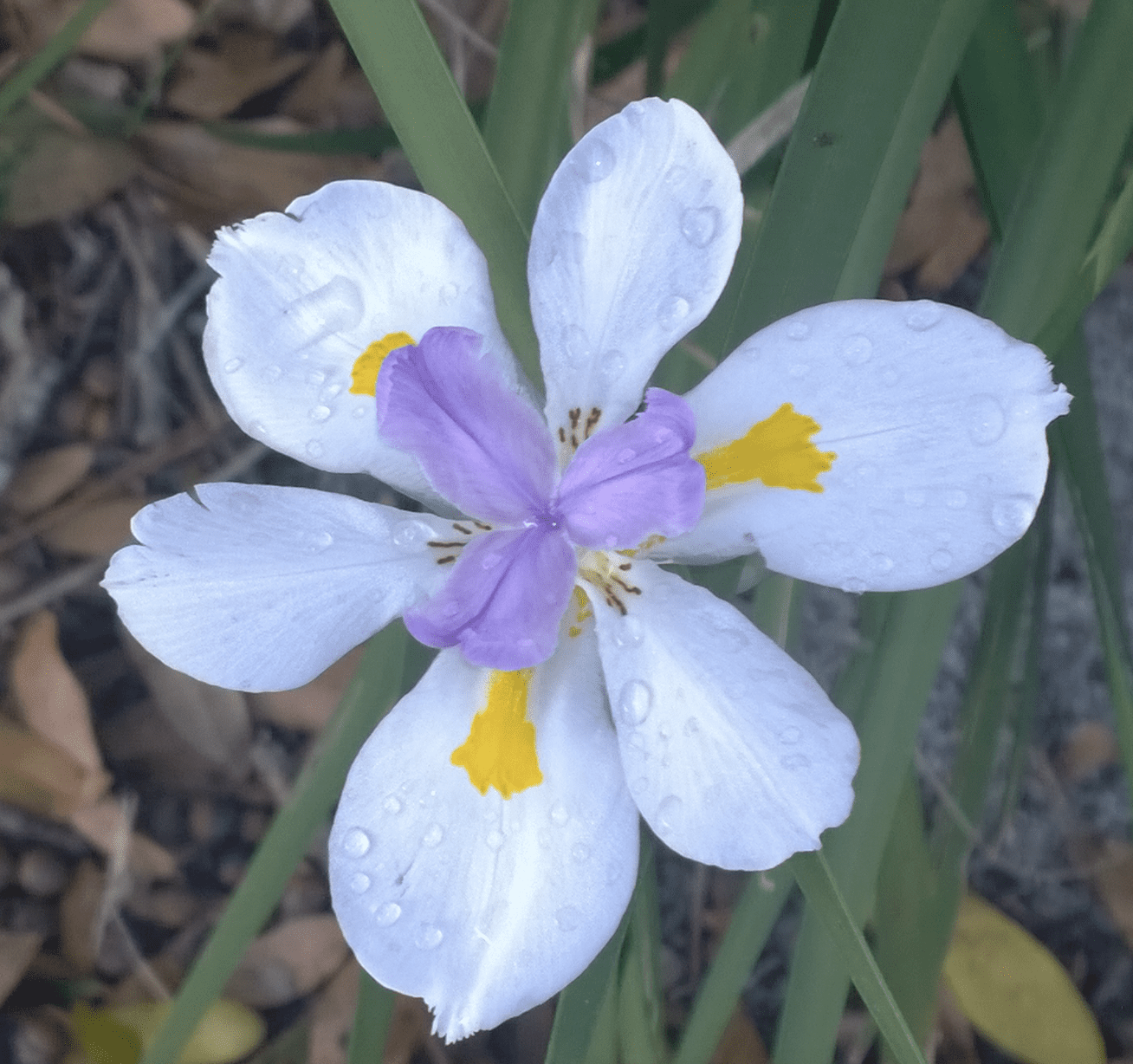 Ducklings: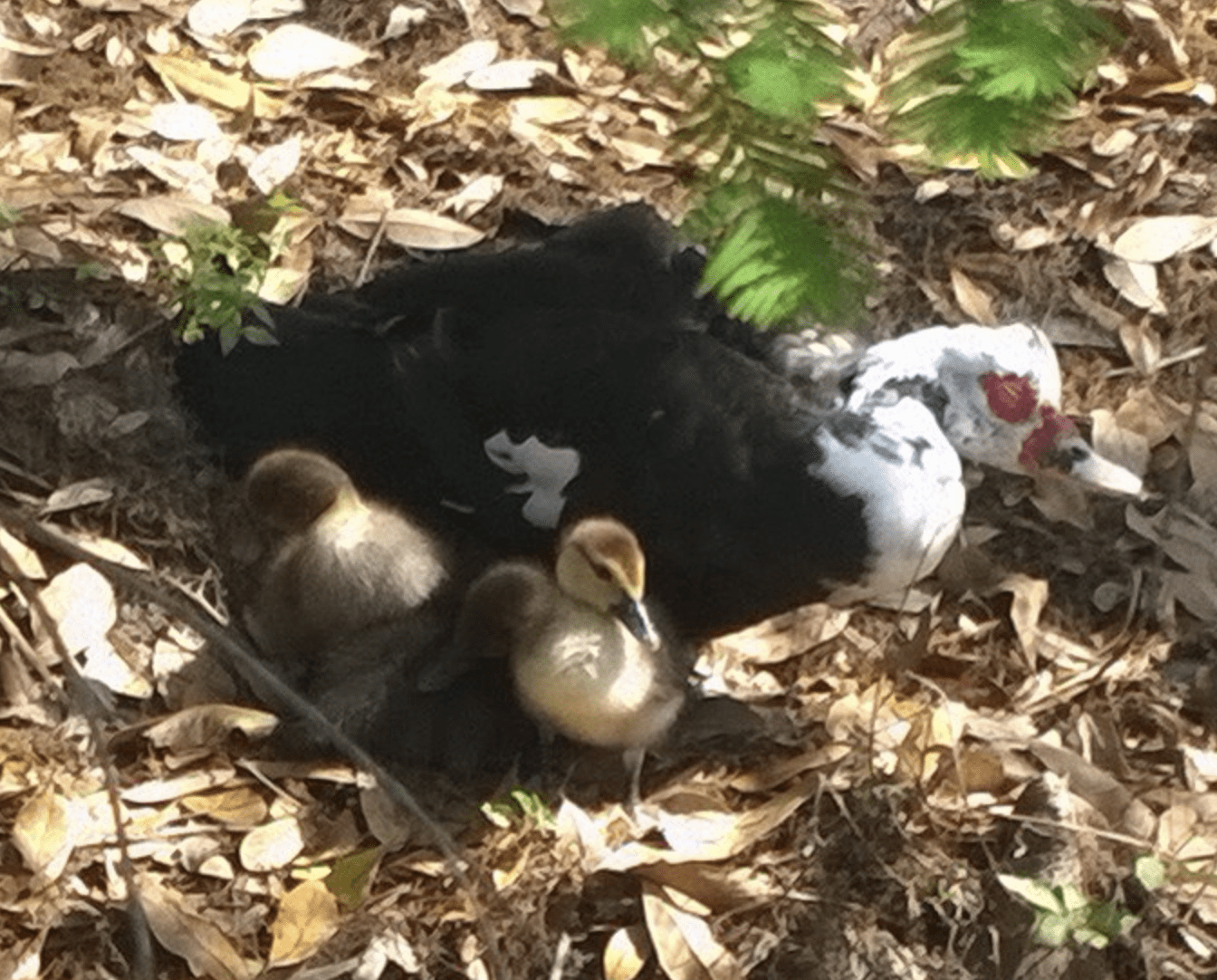 and birds in flight: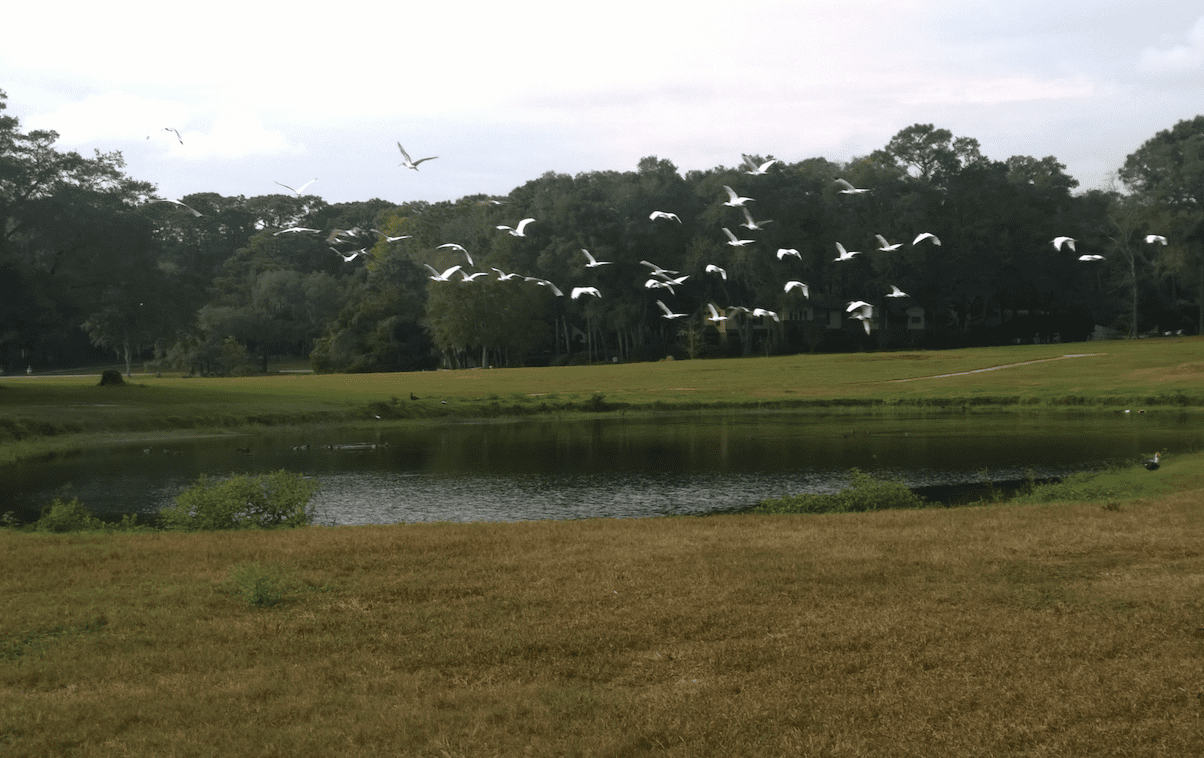 But over the past 18 months, I've probably taken more photos of the majestic Sandhill Cranes than anything else. I have yet to get a really good shot, but I keep trying!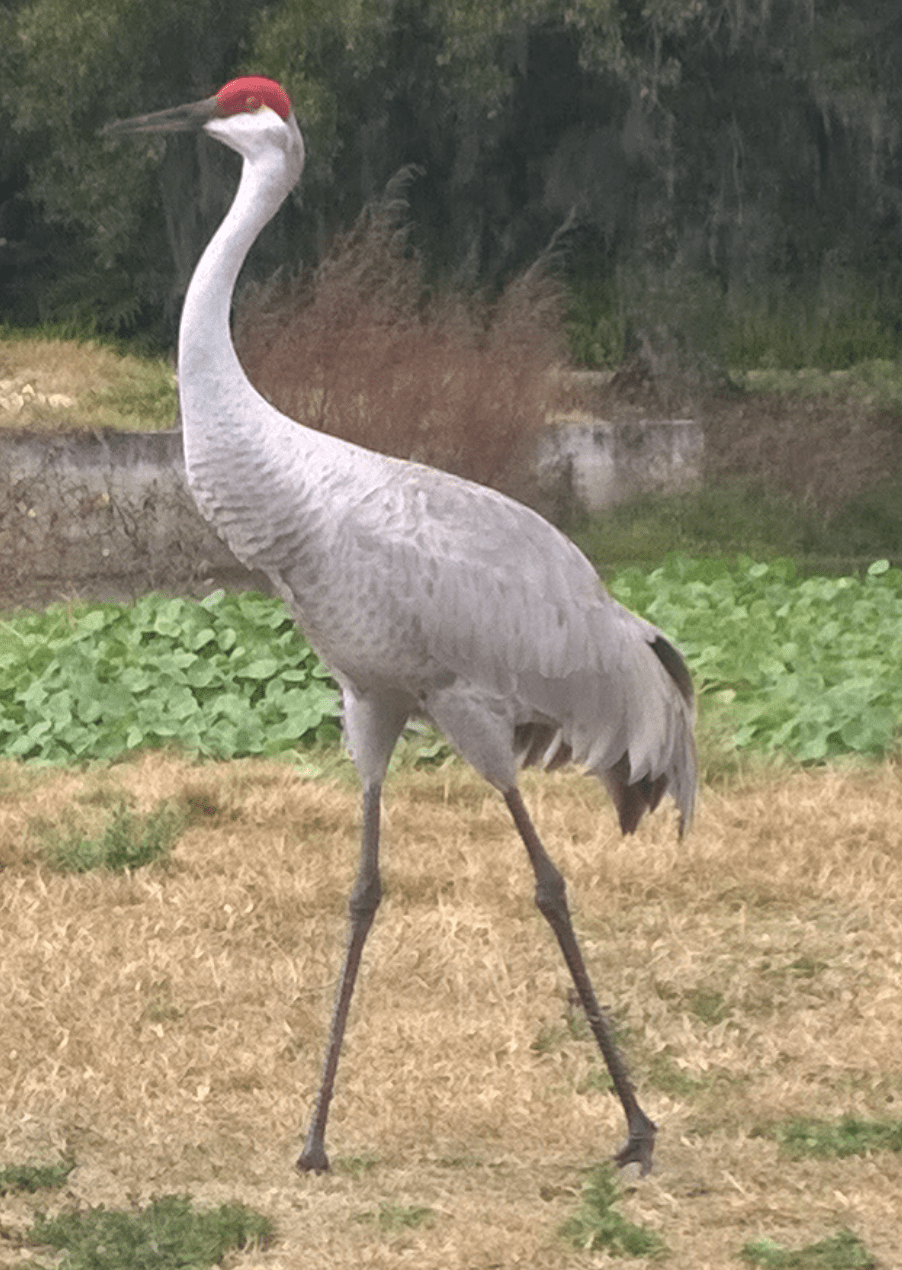 In addition to admiring and photographing nature, I often spend my walk time either catching up with friends, or simply in reflection.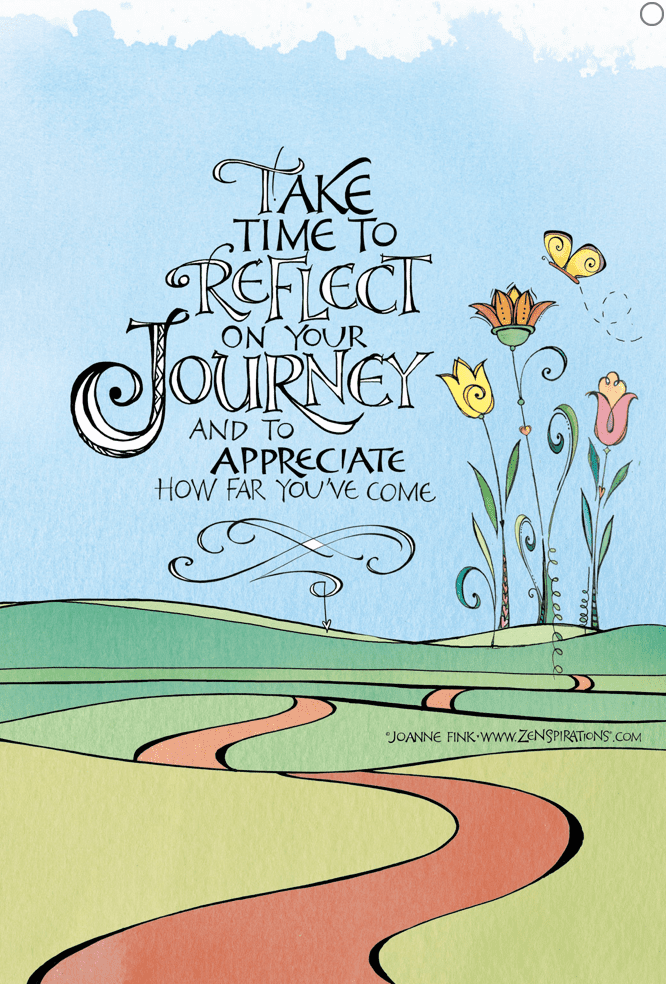 Making the commitment to walk 10,000 steps a day has been life-changing for me, and I want to invite you to join me in my quest for steps! If there is enough interest, I'd be happy to facilitate 'walking-buddies'– someone from the Zenspirations® community that you can check in with, get support from, and help inspire. If you are a step-a-holic– or are thinking about becoming one– and would like to find a 'walking-buddy', please leave a comment letting me know.
Speaking of comments, thank you to the more than 100 people who voted on the Zenspirations 2017 Word of the Year. I've counted the votes (twice!), and the winner is: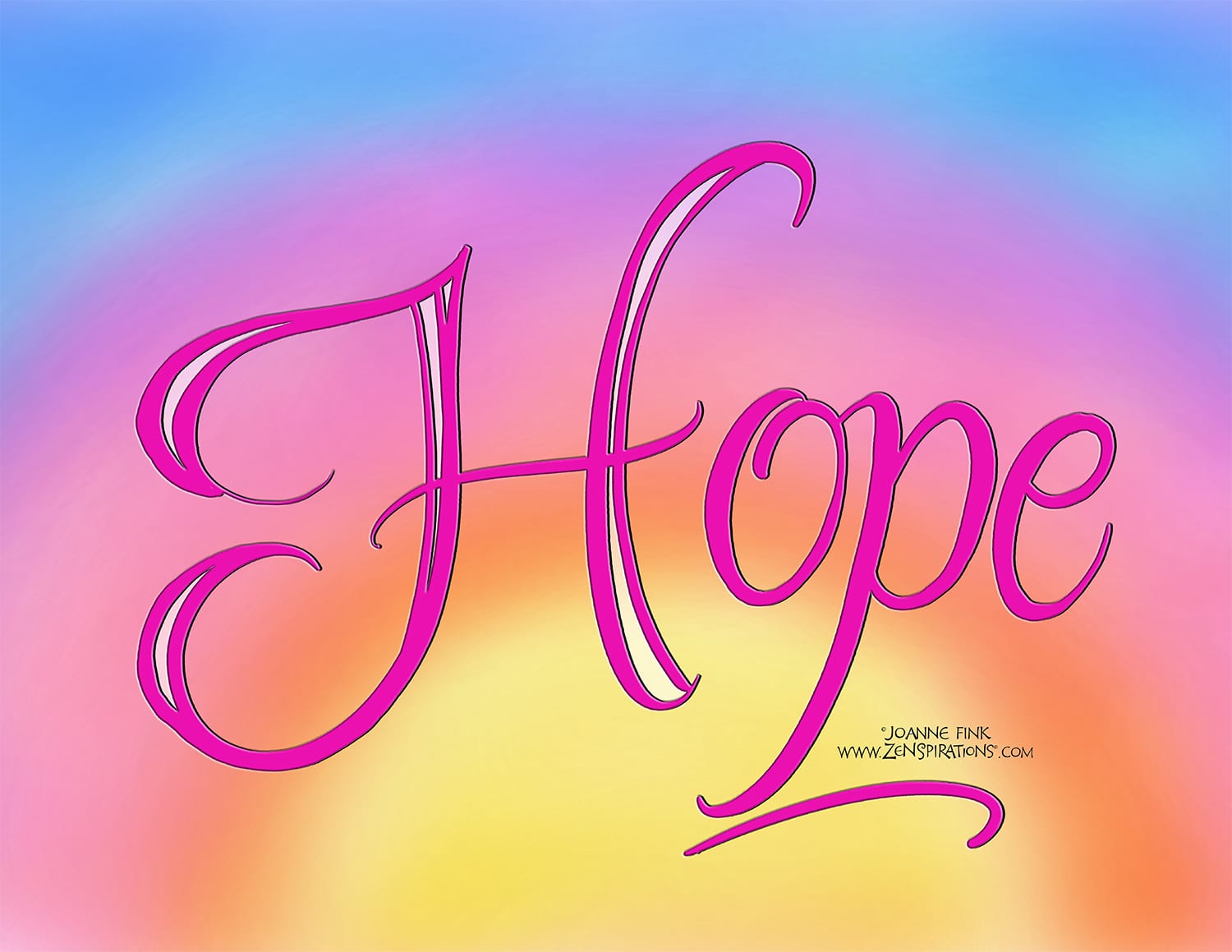 Now that the new book is done, I'll work on a design for everyone to use for our individual words of the year… this is what I did last year: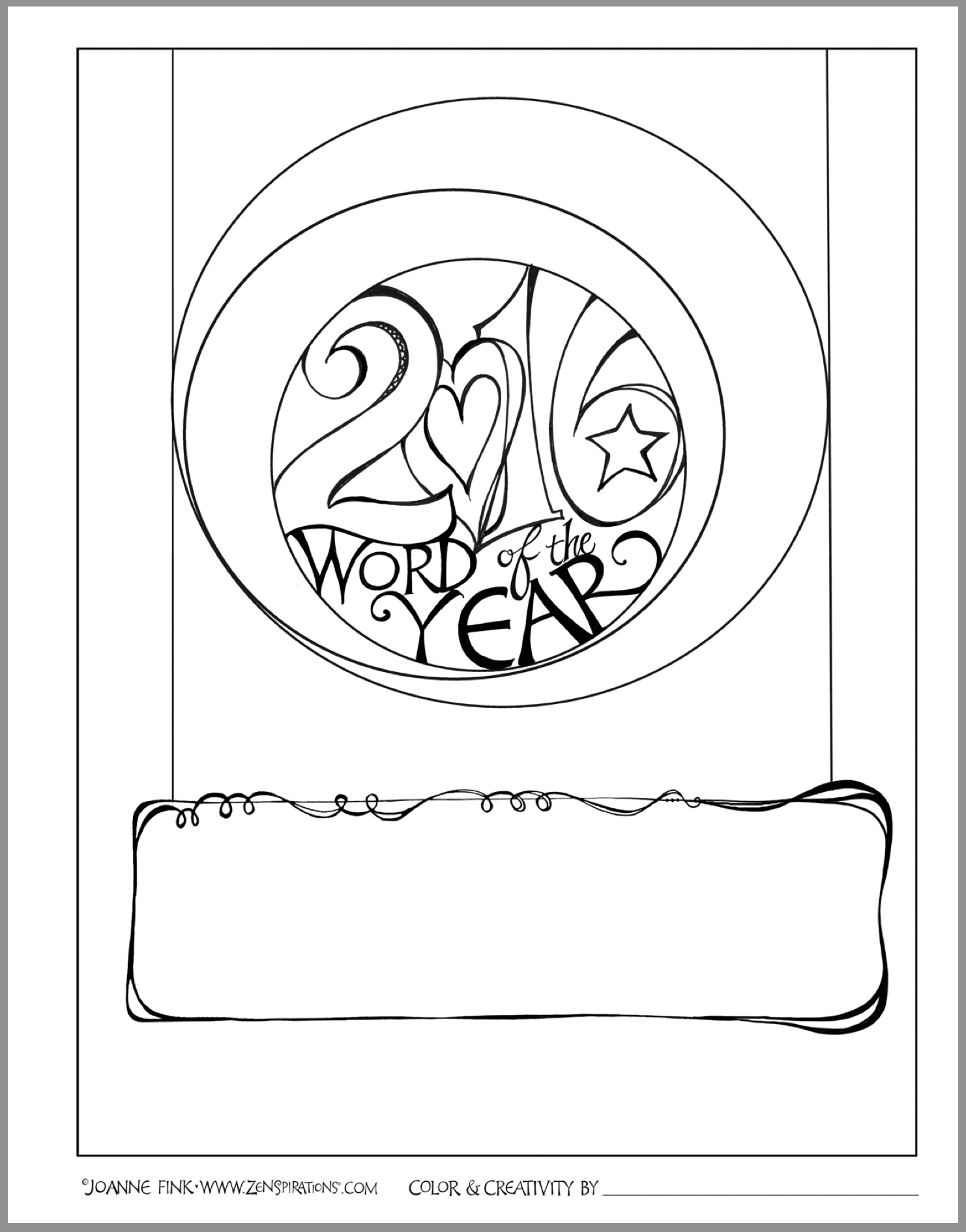 I'd love to see other ideas… if you have been working on one, please share it in the Zenspirations Create, Color, Pattern, Play Facebook Group. I'm planning to do a few examples of how to use the 2017 template, so if you leave a comment with your word for 2017 I may surprise you and include it in next week's blog!
And in case you have any holiday lettering to do, I thought I'd share a page of holiday sayings, each written in a different style: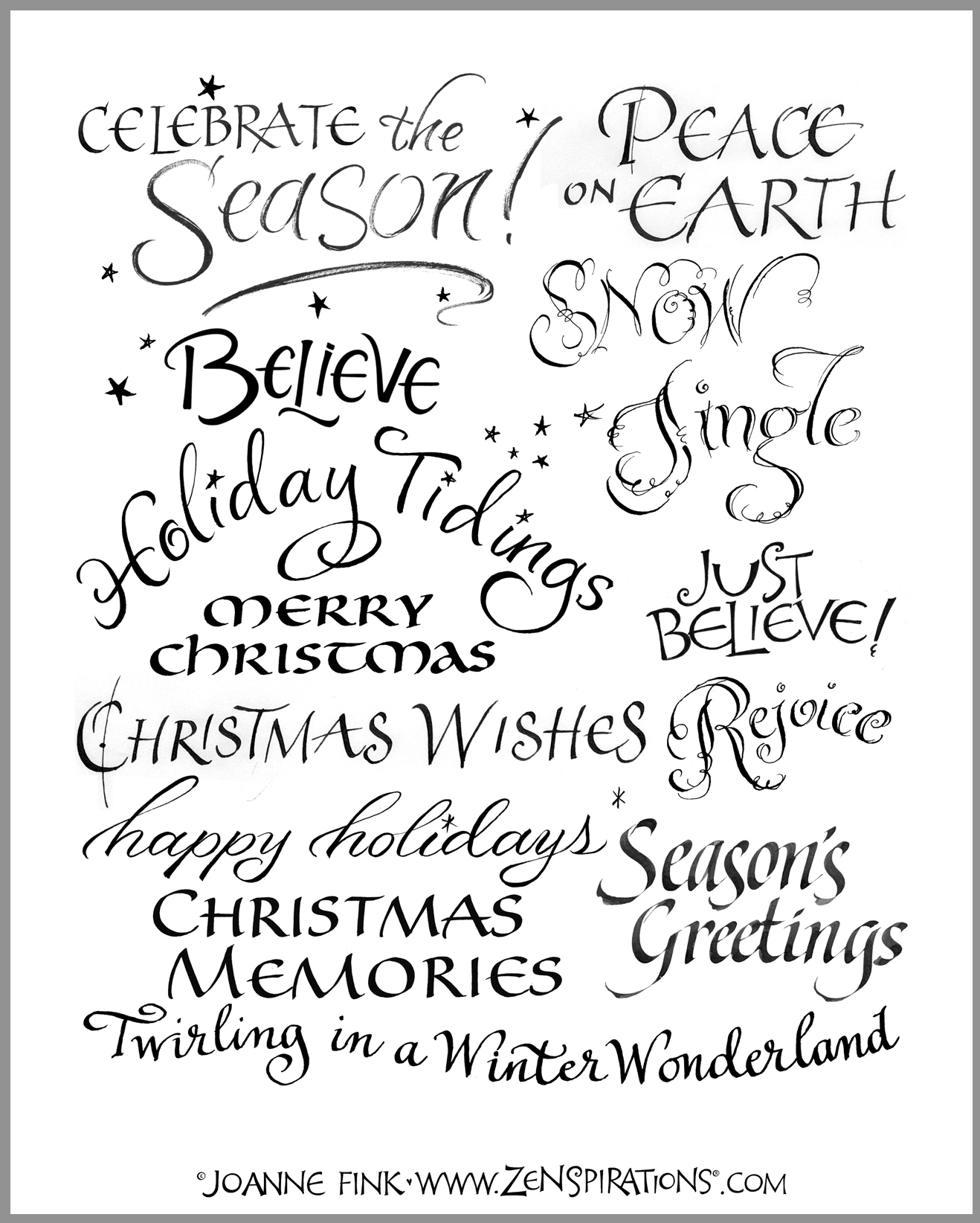 Before closing this week, I want to wish everyone Happy Holidays, and ask that you reach out to someone you know who lost a loved you this past year. To make it easier, I thought I'd share the Modern Widows Club's Holiday Survival Tips: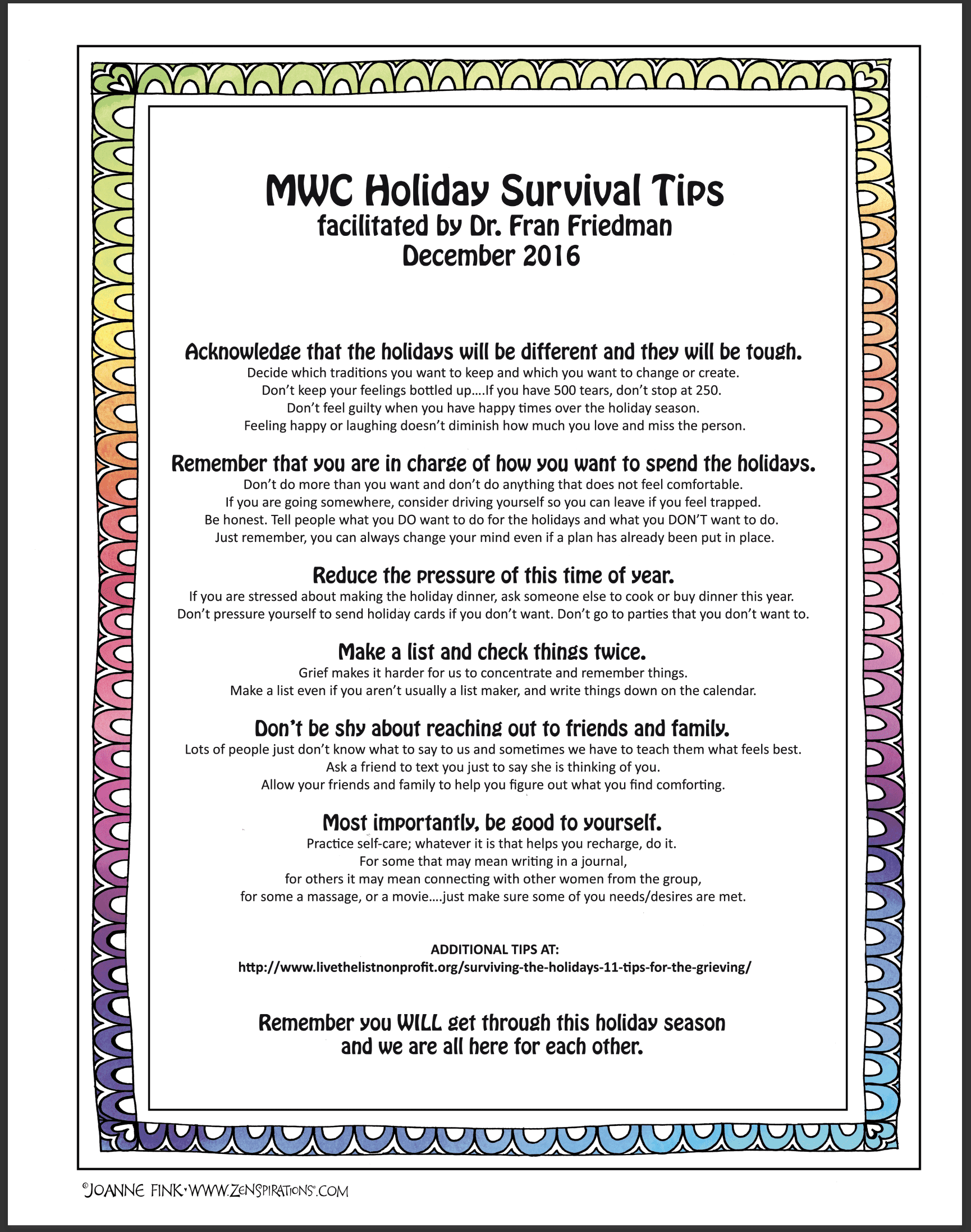 Please download the mwc_tips_for_getting_through_the_holidays and share!
I also want to share another free download– of a Remembrance Angel– and you have your choice of a version that I colored, or a version you can color yourself. Here is an example of how the full color version would look when filled in. I made the one on the right is for my friend Regina Yoder, who co-authored my new book, Complete Guide to Bible Journaling: Creative Techniques to Express Your Faith.   Gina's mom died in February, and I thought this would be nice way to let people know it is okay to remember and talk about people we love who aren't here to celebrate the holidays with us.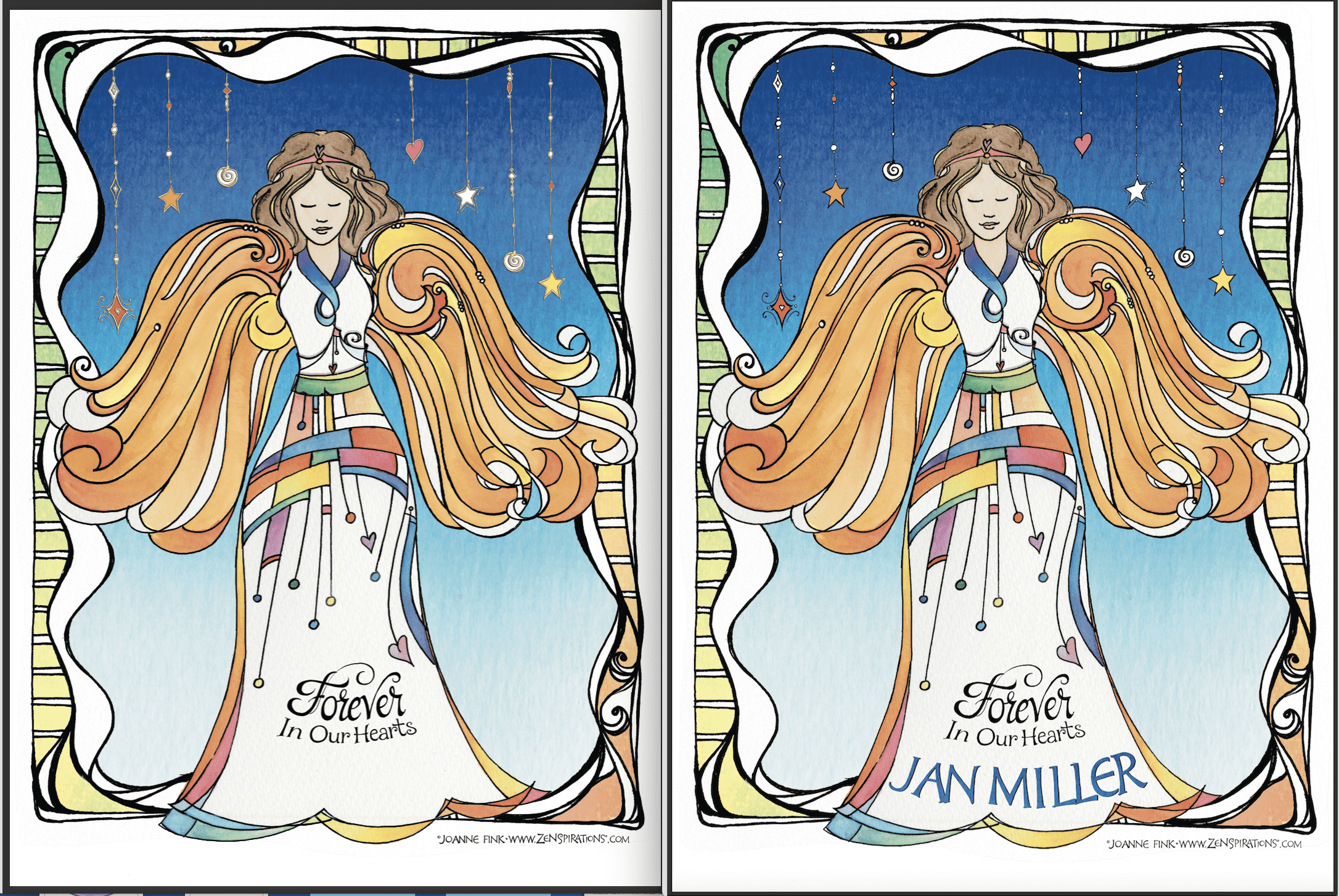 For those who like to color, I also made a colorable version: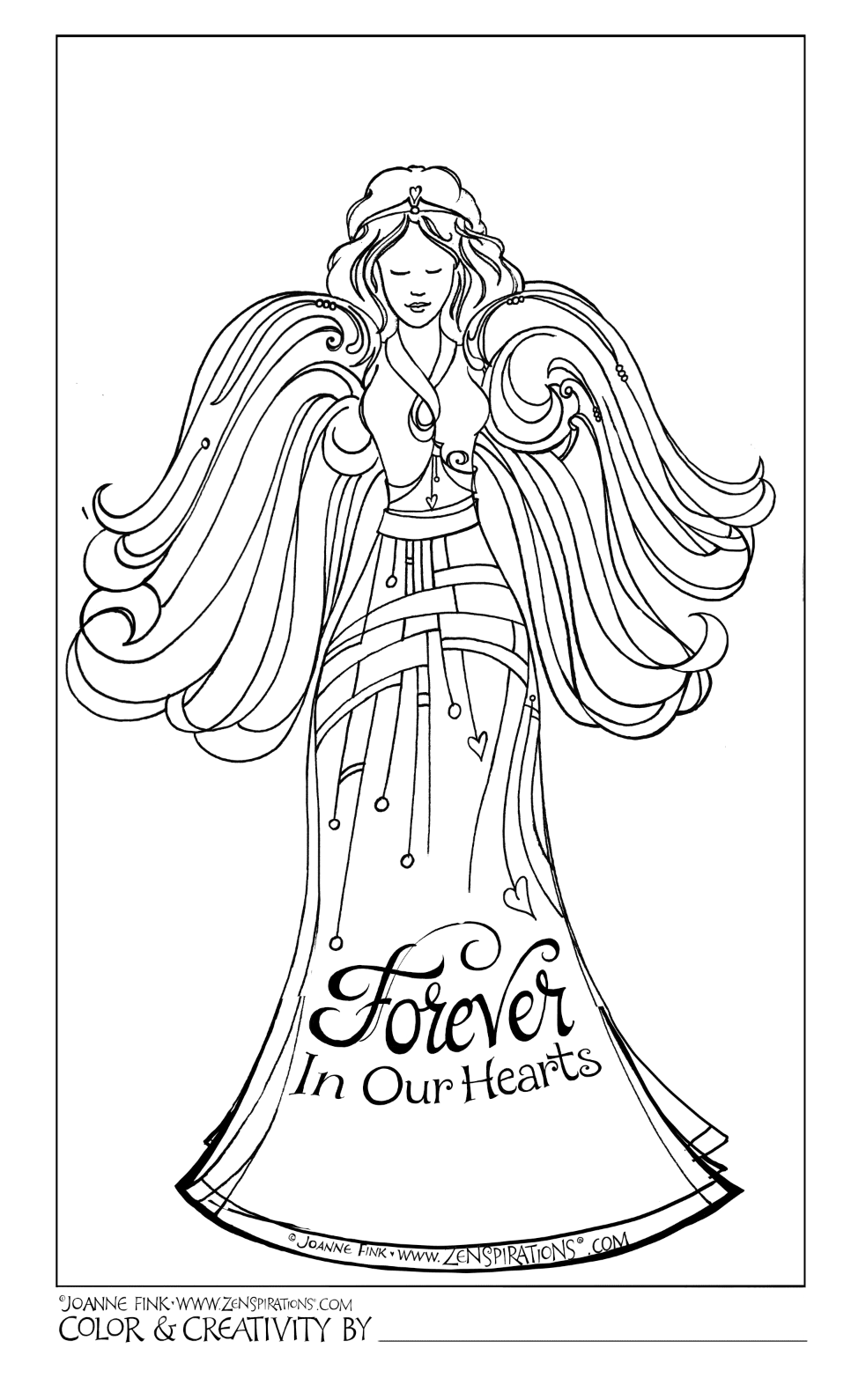 Click here for the Black & White version: zenspirations_angel_download
Click here for the full color version.
zenspirations_by_joanne_fink_12_19_16_blog_remembrance_angel
Please share!
May you have a connective, creative & Zenspirational holiday!
Stay Zenspired,
Joanne