My First Zenspirations Blog Post!
Tuesday, March 5, 2013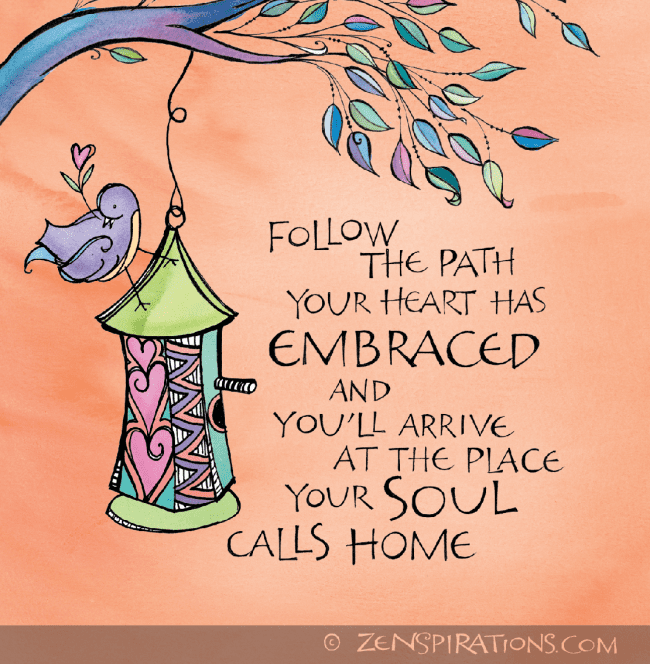 Hi Everyone,
I've been happily 'blogging' on my Facebook page for a couple of months now, and appreciate all the 'likes' and encouraging comments. I have had numerous requests to transition to a blog format so people who aren't on Facebook can also enjoy the Zenspirations art and inspiring messages that I've been posting daily… so welcome to my new 'home'…
You can't 'like' these the way you can on Facebook, but I invite you to share them and comment on them (that way I'll know you've seen them!). Below each blog post are some handy buttons you can use share the link to my blog posts with your friends, and I hope you will always share the ones that touch your heart. Sometimes a small thing like sharing an uplifting image, giving a hug or speaking a kind word can mean more to someone than you know…
So thanks for following the path to my new blog… hope you will find inspiration for your soul, and that you'll soon feel at home here!
Stay Zenspired,
Joanne