COURAGE
Saturday, June 8, 2013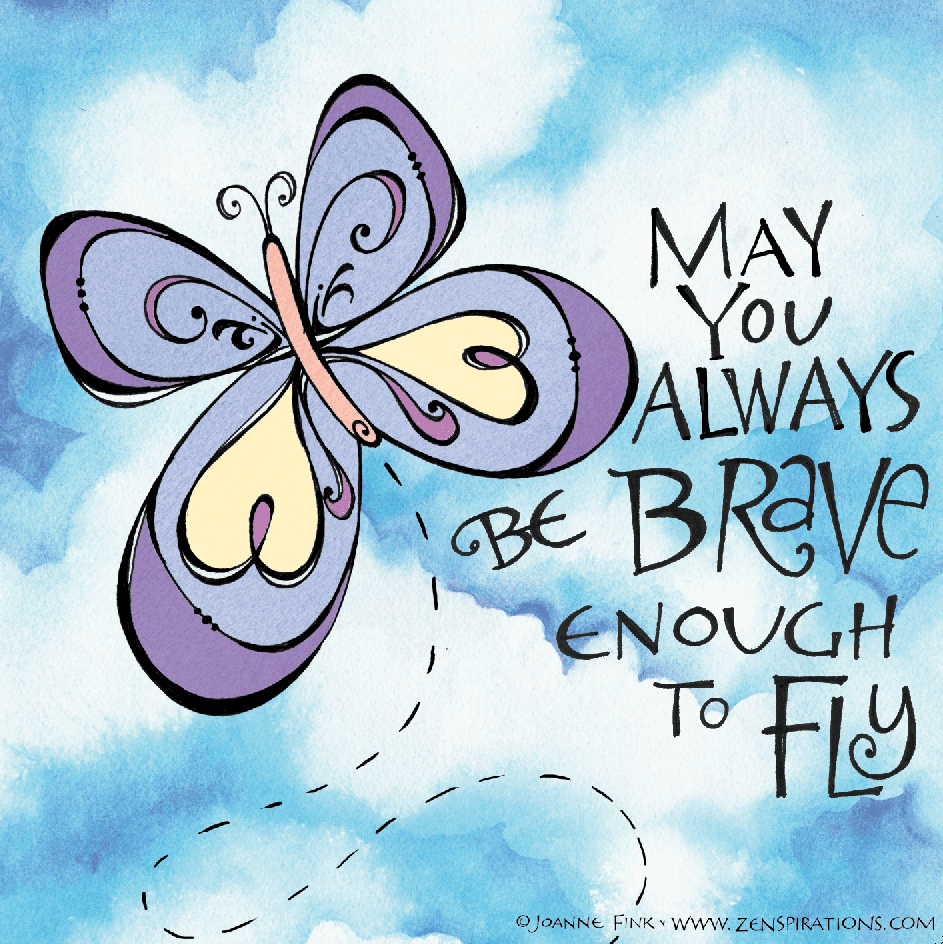 Hi Everyone,
Courage is not the absense of fear, but the ability to do what must be done despite it. Once you believe, truly believe, that you can change the world, the world immediately becomes a better place.
Everyone has fears; not everyone has faith. Don't ever be so afraid that you refuse to open your wings and soar. Take a stand for Possibility. Believe in yourself. Believe in your dreams. The world desperately needs dreamers who can implement their vision for a brighter tomorrow.
Make this an amazing weekend!
Stay Zenspired,
Joanne
PS Please don't hesitate to leave a comment, and if you've done something you'd like to share, I'd love to know what it is. You can always e-mail me at [email protected].