4 Day Zenspirations® Webstore Sale has Begun!
Saturday, May 12, 2018
Hi Everyone,
Our 4 Day Sale has started! I wanted to let you know that you don't need a code; everything that you order between now and midnight Tuesday, May 15th will automatically be 20% off. Plus FREE SHIPPING on orders over $100!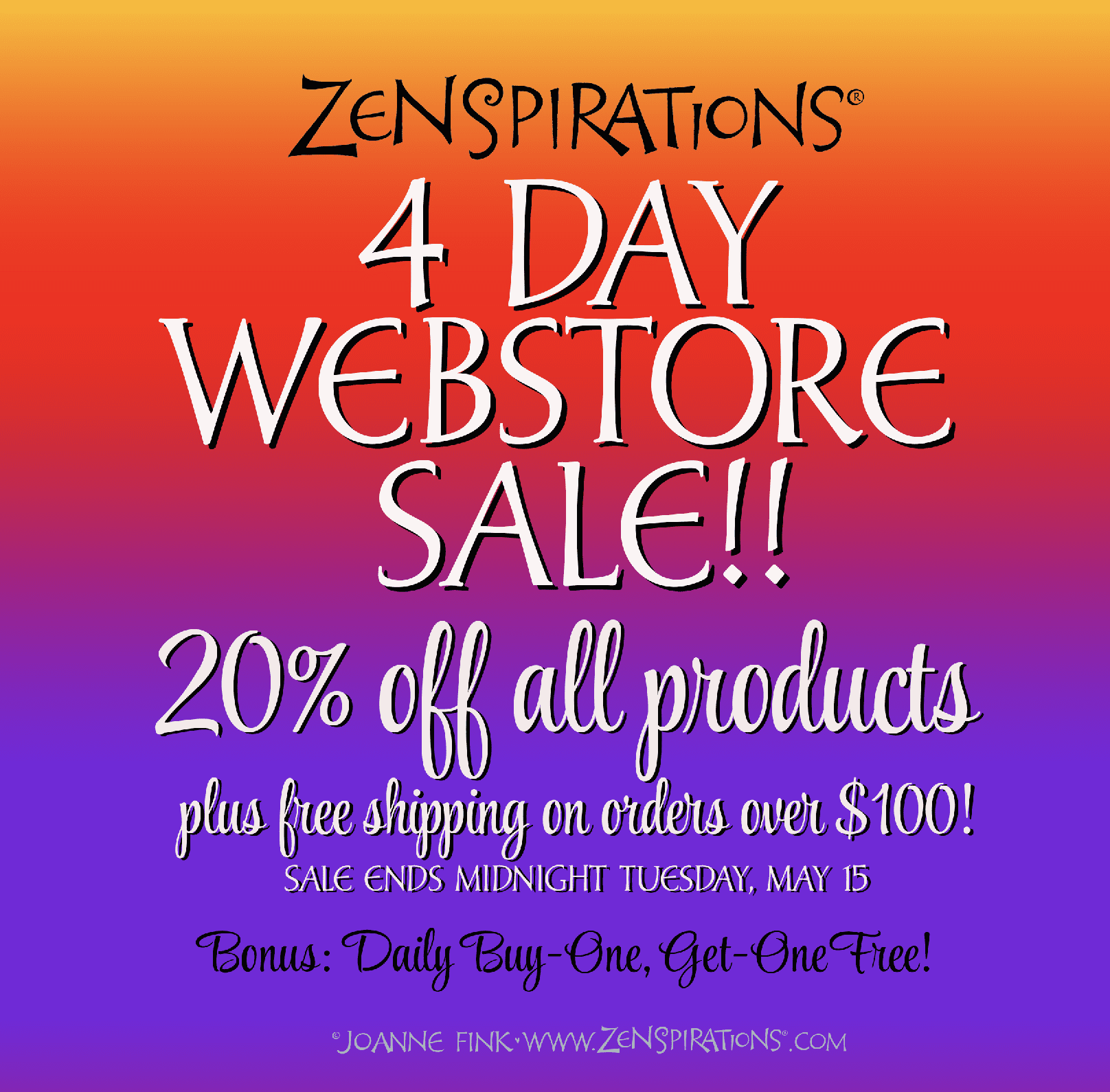 In addition to the 20% off, there will be a different product available 'BOGO' (Buy One, Get One) each day of the sale: 
SATURDAY: Buy a copy of With God All Things Are Possible (which is a great graduation gift) and get a second copy FREE!
SUNDAY: All Art Prints are BOGO! Buy one for yourself, and get a second copy for a friend.
MONDAY: Buy a copy of When You Lose Someone You Love, which is a great gift of comfort for anyone who's lost a loved one. Limit 25 copies/person.
TUESDAY: All Coloring Books are BOGO! Get one for yourself, and you'll get a second to give as a gift.
This is only the second time I've ever done a sale, and I would be grateful if you would help me spread the word. Happy Shopping!
Stay Zenspired,
Joanne