A Colorful Experiment
Tuesday, March 3, 2015
Hi Everyone,
I wanted to share a project I spent much of this past week working on… it's a Ketubah (Jewish Wedding Contract) design for friends who are getting married this weekend. Their vows will be printed in the circular area in the center of the sun.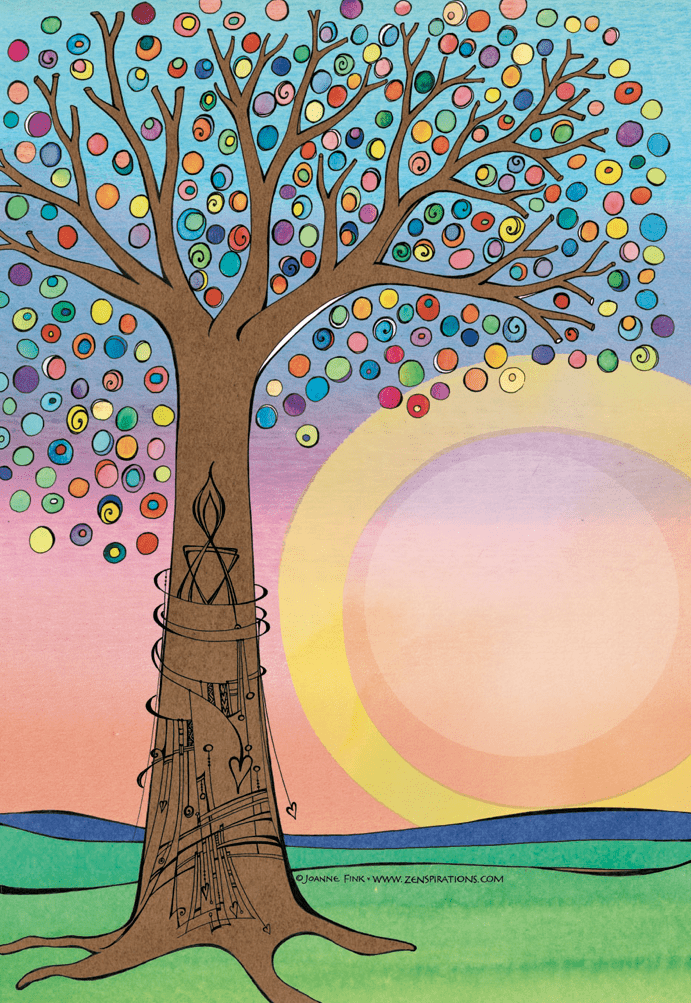 As part of design process I experimented with a lot of different color alternatives. Below is the same design with a fanciful rainbow trunk instead of the more subdued brown one. It totally changes the mood, doesn't it?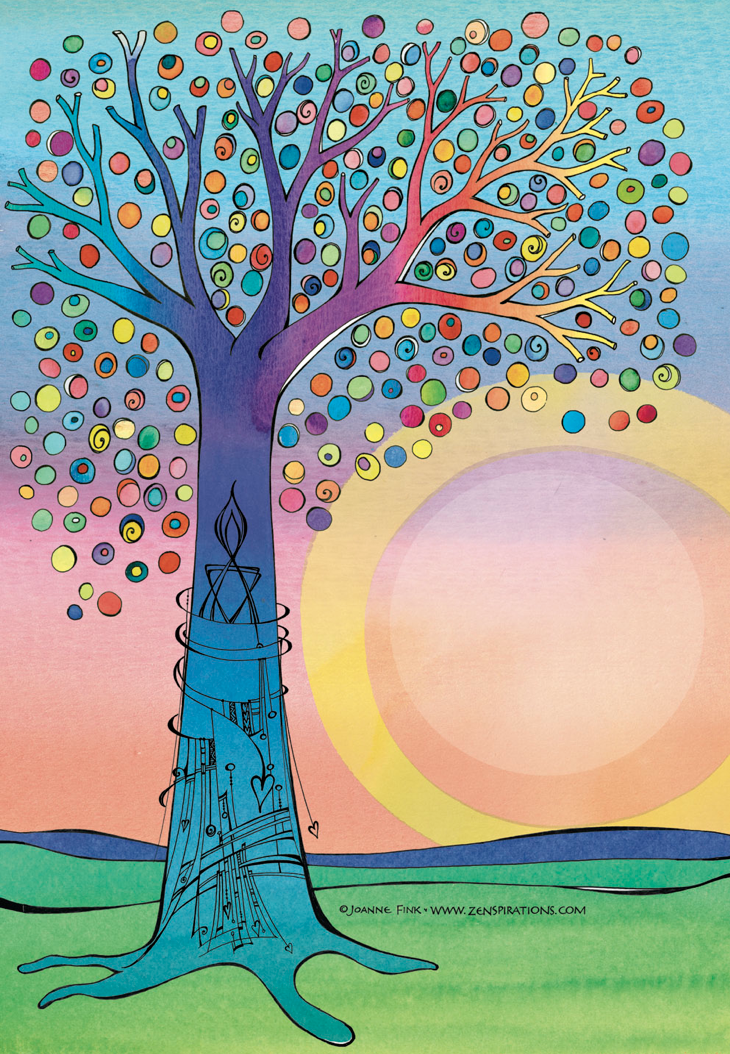 Then I decided to try layering color, and was astonished at how much the version below resembled the cherry blossom trees which will be in bloom later this month. Being astonished made me think of a saying I had written in my journal last year "Be totally astonishing at least once a day… it is fabulous for your soul", so I scanned it, cleaned it up, and placed it into the design.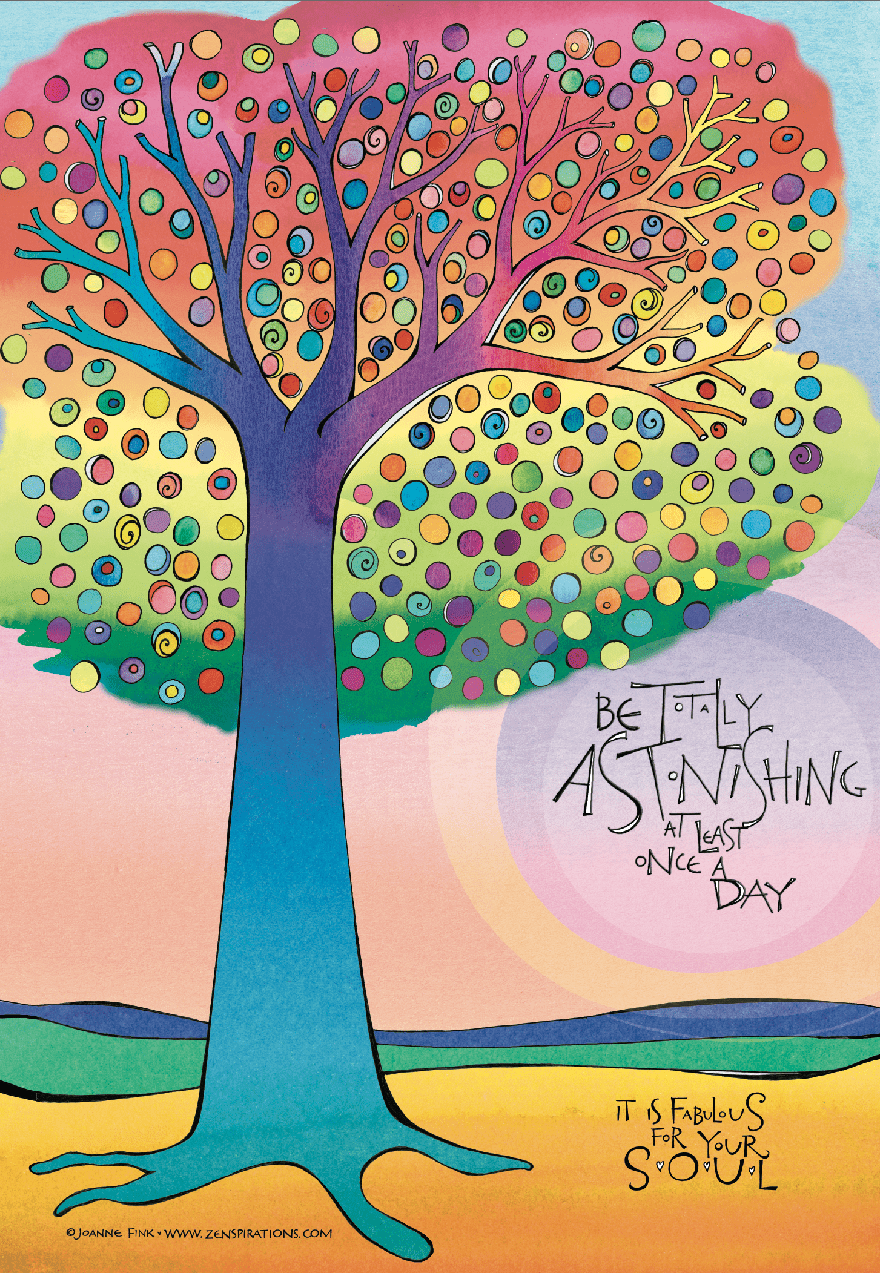 But then the color also made me think of my favorite scripture "With God All Things Are Possible", and I decided to see what the piece would look like with Matthew 19:26 in the sun. Since I wanted the text to be the focal point, I simplified the design by using a brown trunk with no dangle elements, and I added an outline to the sun so it would frame the text.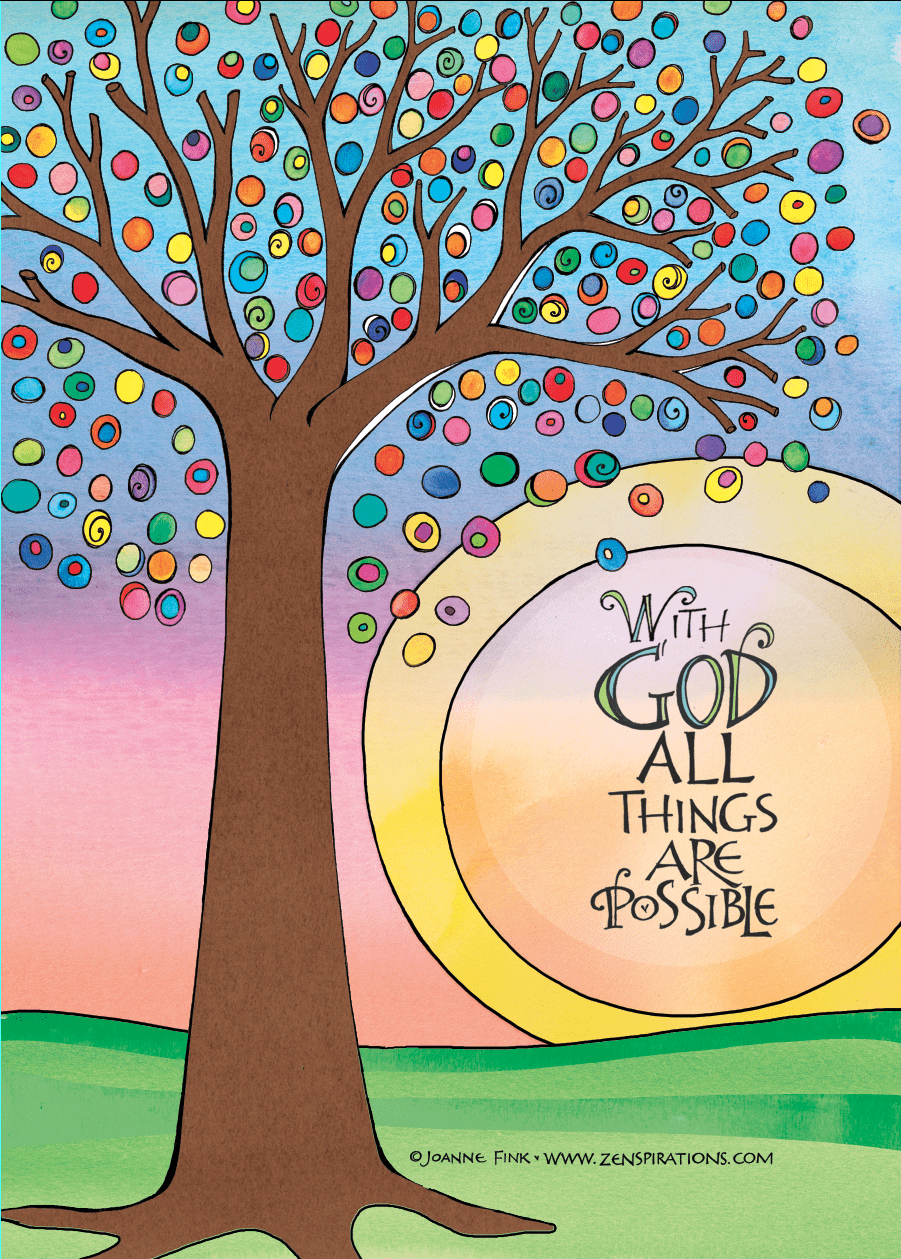 I plan to continue experimenting with color variations, and would love to know which version is your favorite. To make it easy to do a comparison, here are three of the versions lined up: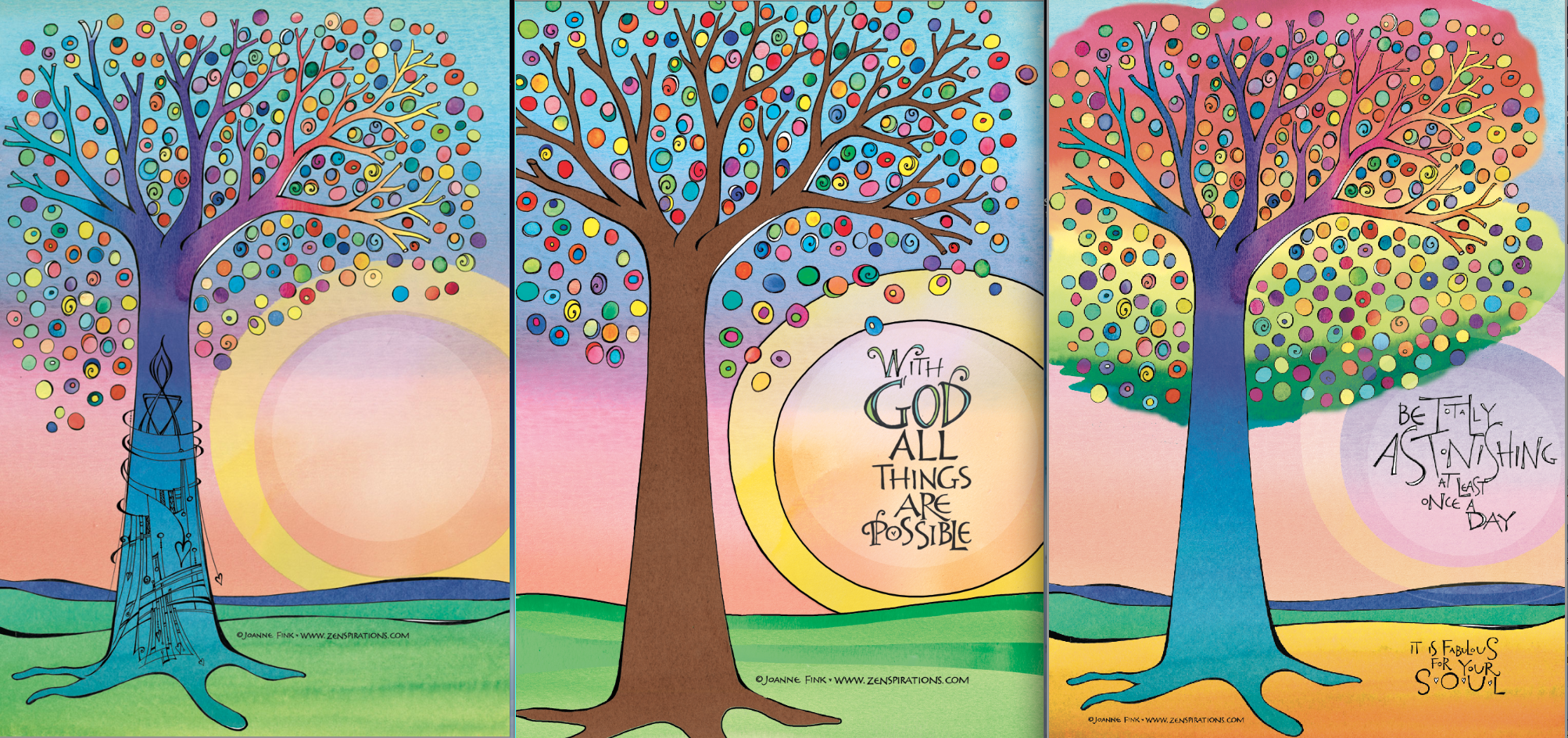 I'd welcome your suggestions for different things to try… and will post the results of future experiments sometime next month.
Wishing you a creative and colorful day!
Stay Zenspired,
Joanne