A Cyber Farewell
Tuesday, March 20, 2018
Hi Everyone,
The miracle of Cyberspace is that we can connect with people all over the world. Sometimes on-line relationships blossom into close friendships. While we usually don't get to visit with our CyberFriends as often as we do with our local friends, the heart connection is real. The friendship is real. And when we lose a CyberFriend, we grieve. And that's what members of the Zenspirations® Create, Color, Pattern, Play FB Group– are doing tonight. Mourning the loss of one of our own.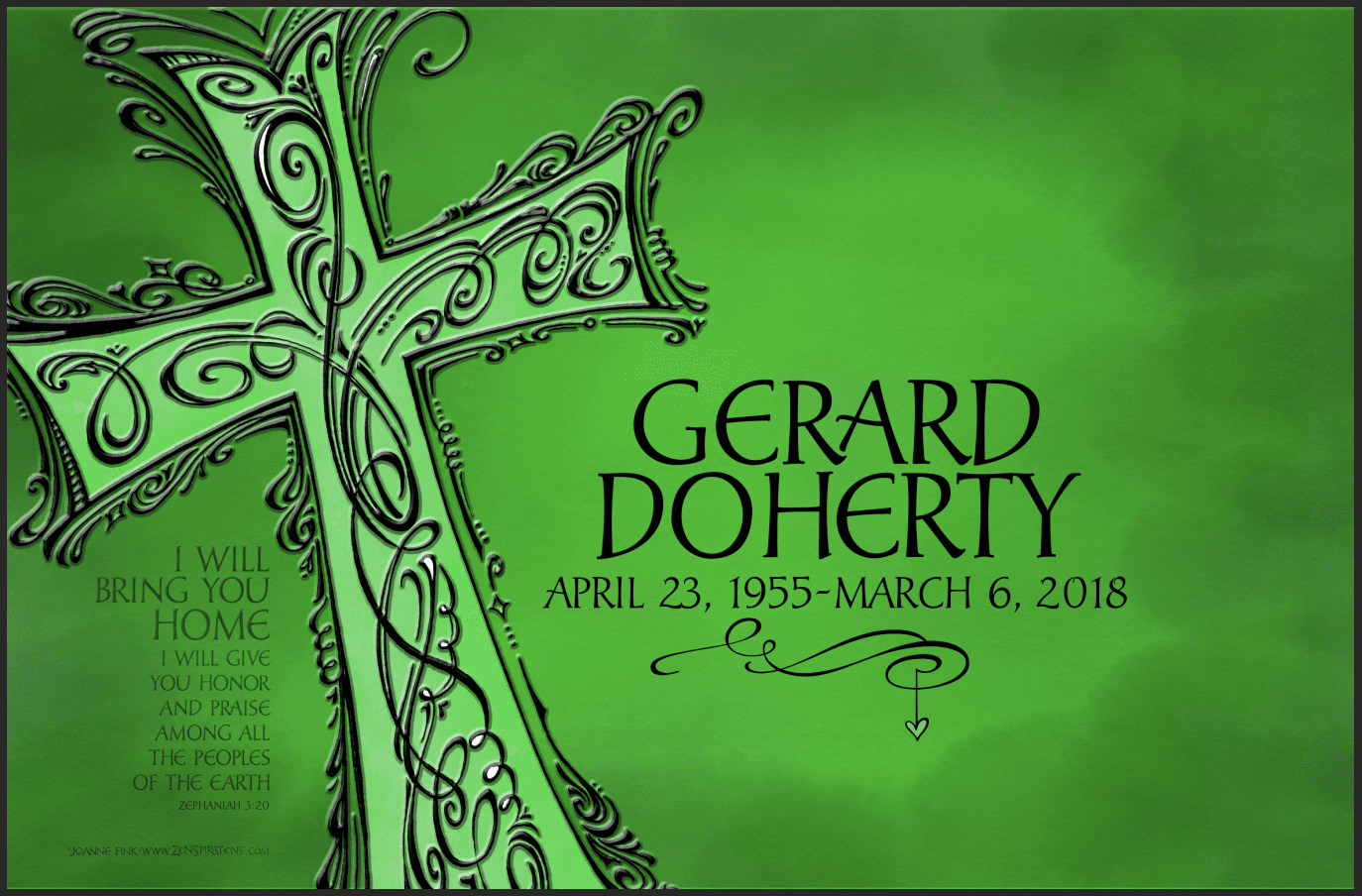 Gerard Doherty discovered Zenspirations in February of 2017, and quickly became an integral part of our FB group. An Irish calligrapher who loved to make fairy houses and creative projects for his family, Gerard and I shared a love of lettering, and using our work as an expression of our faith. To everyone in our group who shares my sorrow, I hope the memorial above and the design below– which is the first sympathy card I did after I started Zenspirations– will help you remember Gerard.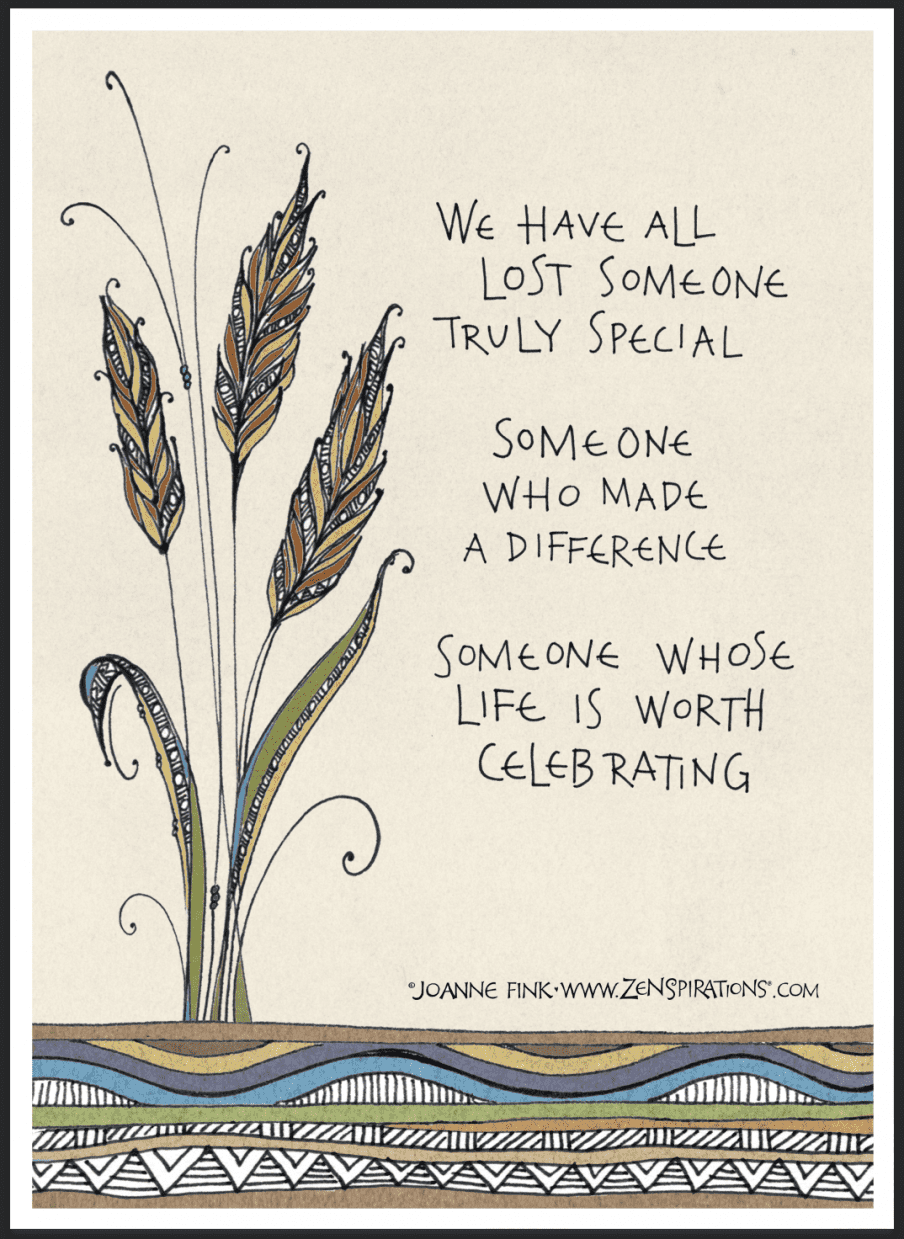 There are tears streaming down my face; I lost a friend from Cyberspace.
Funny, how someone I never met, became a friend I can't forget.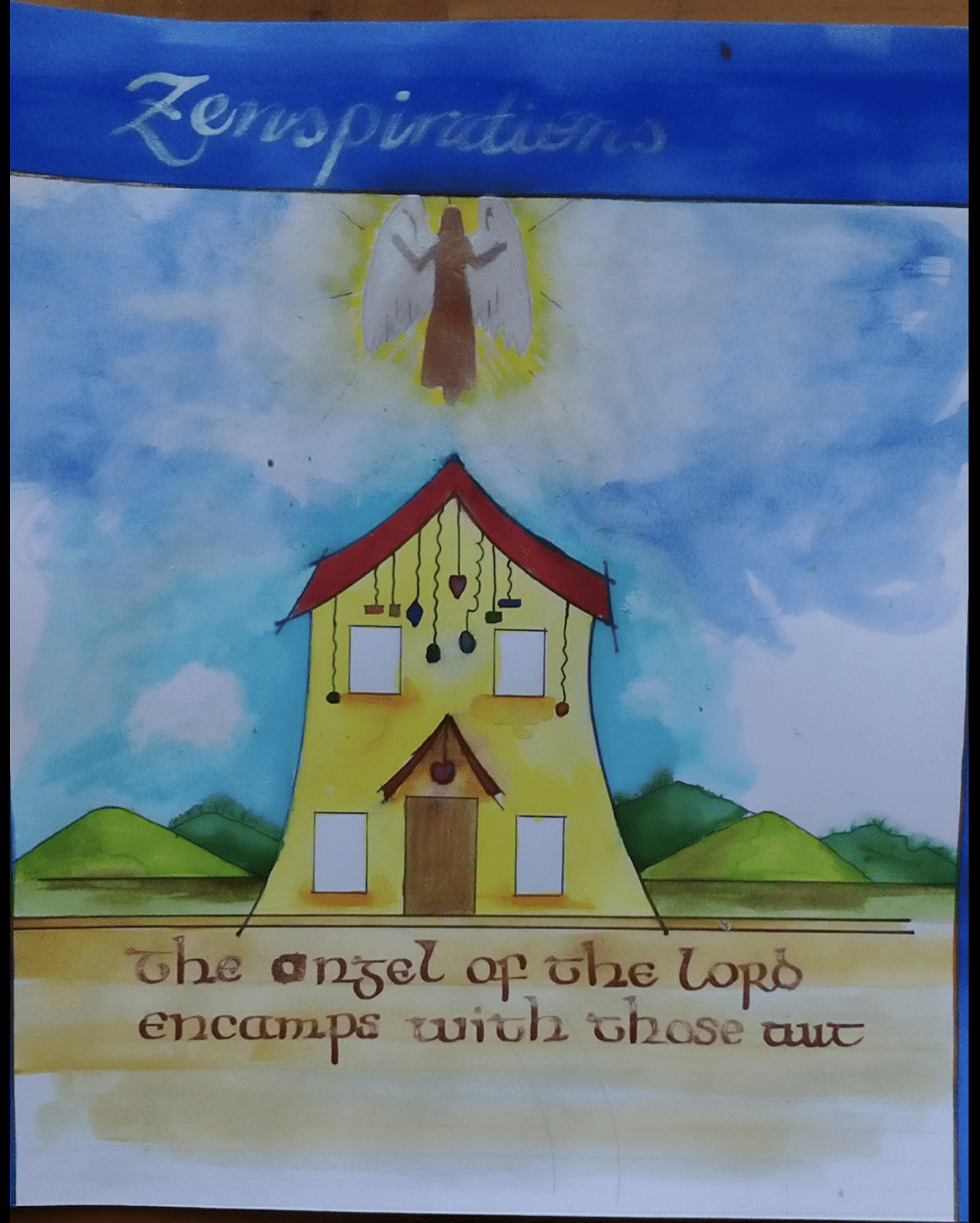 "I love this group so much, it makes Facebook worth while." — Gerard wrote on July 23, 2017, when he posted this 'dwelling' design in the Zenspirations® Create, Color, Pattern, Play FB Group. I know he would have enjoyed my new Beloved Word Scripture Journal, and I'm sorry that he didn't get to see it before he died. Here is a sneak peek at what's inside.
You can order the book from Amazon, or if you'd prefer a signed copy, order from my webstore. I will sign the first 25 which are ordered.
Spring seems to be a time for new products, and I wanted to let you know that the third collection of Zenspirations Care-Moji stickers, Congrats, is now live in the App Store!  It's only available for iPhones and iPads, but we just started beta testing the Android version, and I'm hoping that we'll have a working Android App sometime next month. If you like the stickers, I'd appreciate your leaving a review and/or a comment.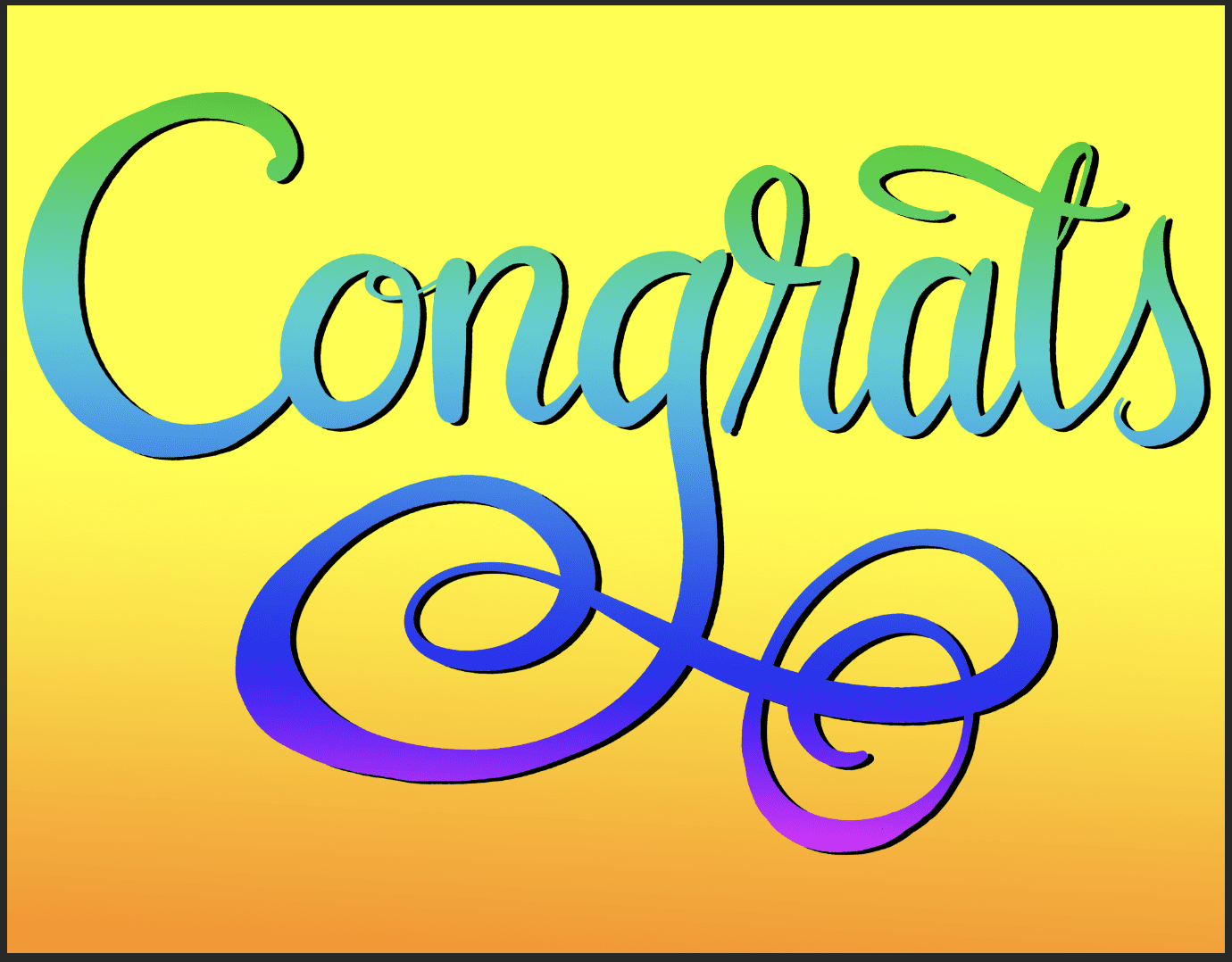 This Saturday, people of all ages will be joining the national teen-led movement, March for Our Lives,  to demand sensible gun control laws. Demonstrations across the country are being led by students from Marjorie Stoneman Douglas High School in Parkland, Florida, where 14 students and 3 teachers were fatally shot, and many others wounded, on Valentine's Day. Check the March for Our Lives website to find a march in your area.
I'm super proud that my son, who is a freshman at Wake Forest University in Winston-Salem, NC, is one of the organizers of the March for Our Lives event in Winston-Salem. He and his friends are trying to raise money to cover the costs of printing posters, renting sound equipment, and getting shuttle buses to transport students from campus to where the march will be held. If you interested and able to support our teens in their advocacy efforts, donations would be very welcome. Thanks for taking action to help make a difference in the world.
Stay Zenspired,
Joanne