A Foundation built on Love
Tuesday, June 10, 2014
Hi Everyone,
The older I get, the more I realize how truly blessed I am to have amazing parents who have always done their best to give me a solid foundation on which to grow. Father's Day is this week, and I wanted to share a piece that I've been working on.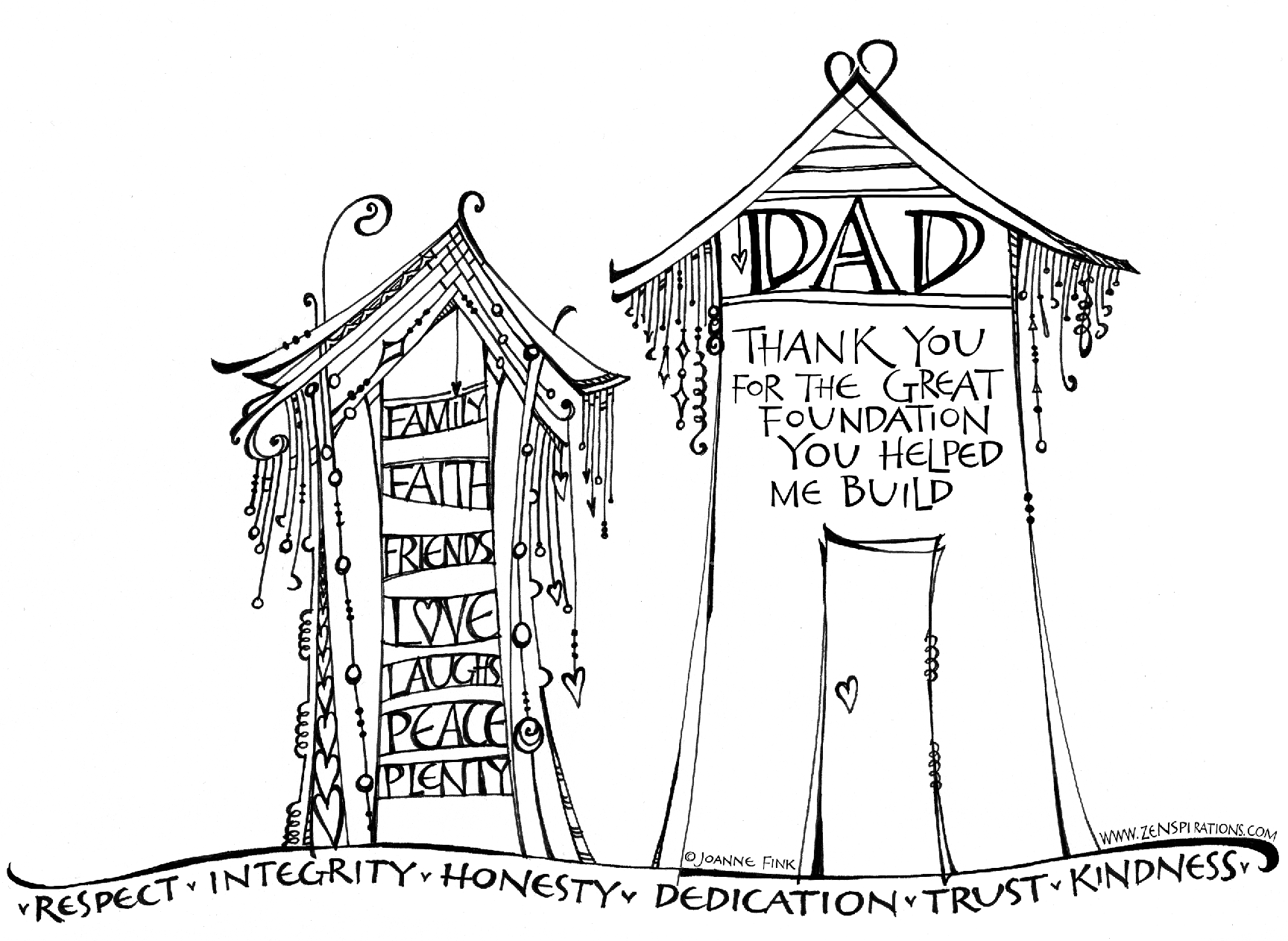 My parents created a home which reflected their love of learning, culture and community; values I share and have tried to pass on to my children. Many people have wonderful fathers, but few are fortunate to have a man like my dad in their life. Thank you, Dad, for who you are and for all you do– I am SO lucky to be your daughter!
If you know someone who is a wonderful dad, won't you take a moment this week to thank them for making a difference in the life of a child? A little encouragement is always appreciated, especially when it is unexpected.
Stay Zenspired,
Joanne
PS If someone you know recently lost their father– or husband– please reach out to them on Father's Day. Holidays are always hard when you've lost someone you love.