A Grateful Heart
Tuesday, October 6, 2015
Hi Everyone,
Earlier this year, someone in my immediate family was facing surgery with a probable cancer diagnosis… and I was shocked, devastated and terrified when I heard the news. As I tend to do in times of crisis, I work through my feelings by putting pen to paper… and tonight I'd like to share a few pages from the journal I kept that week. These are unretouched photos of the thoughts which poured from my heart… I'd recommend reading the journal pages, then going back to read the notes I wrote about them.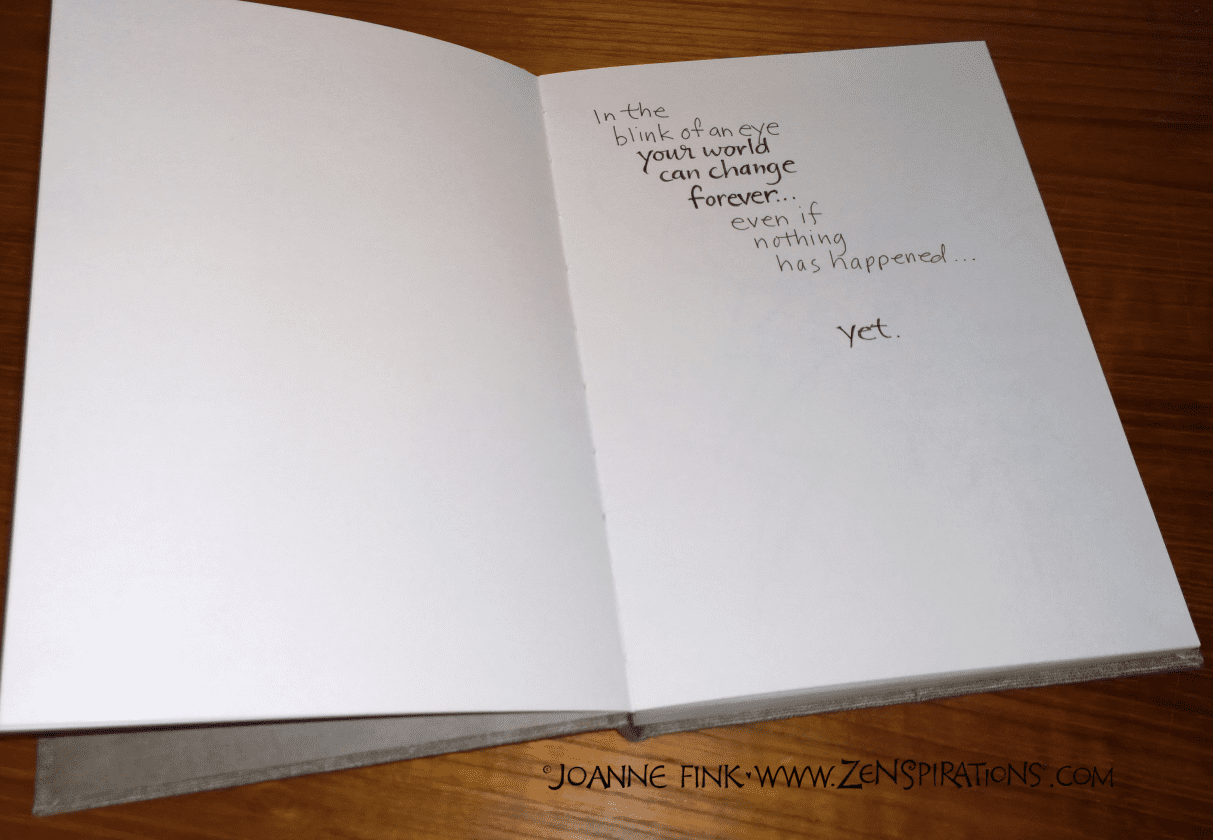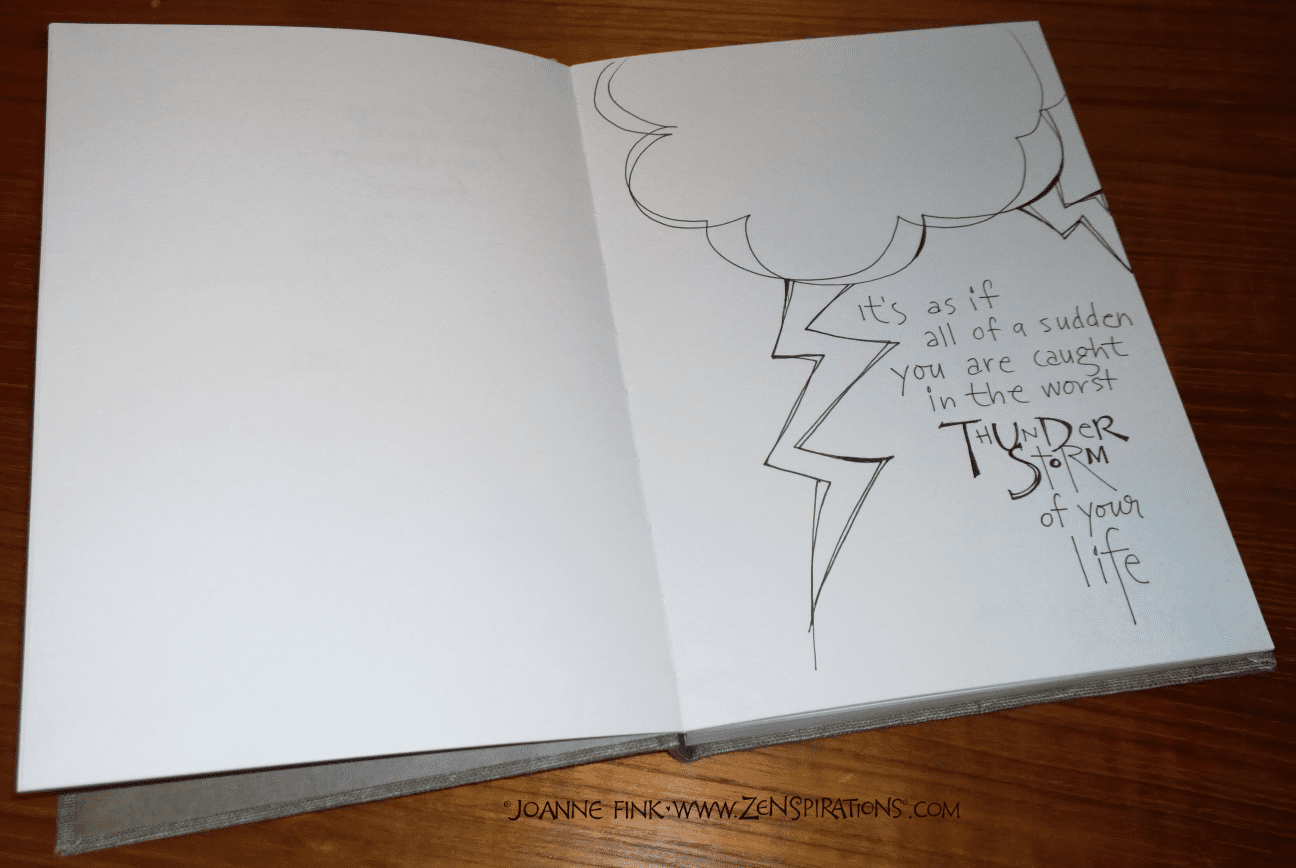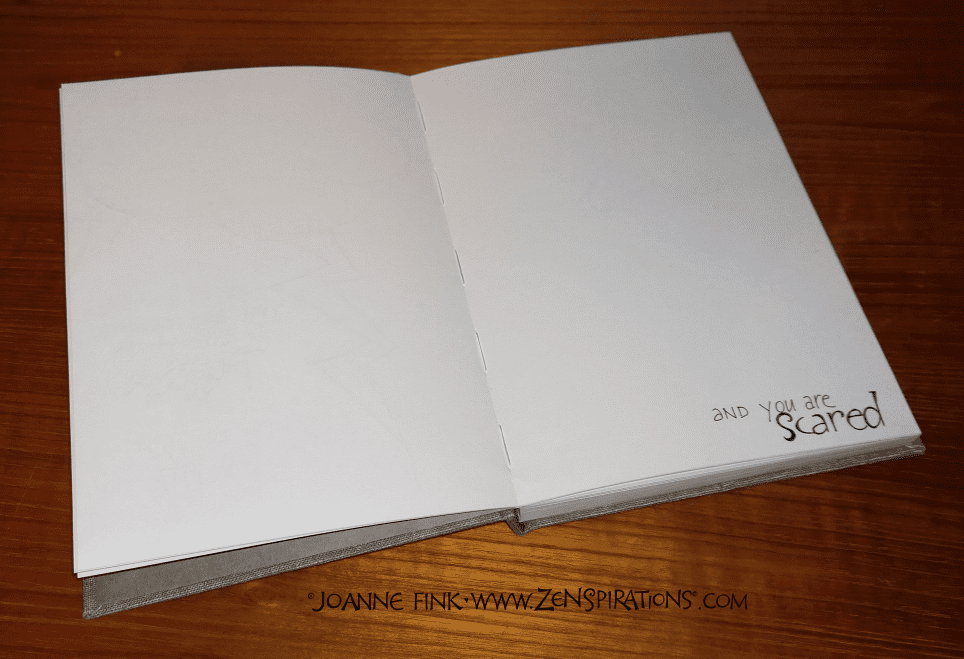 I instinctively place my words where I think they will most express how I feel. For example, in the piece above, I wanted to convey the impression that I was cowering in a corner…On the page below, I changed the style of lettering, and had the last word run off the edge of the page in an attempt to visually communicate being breathless.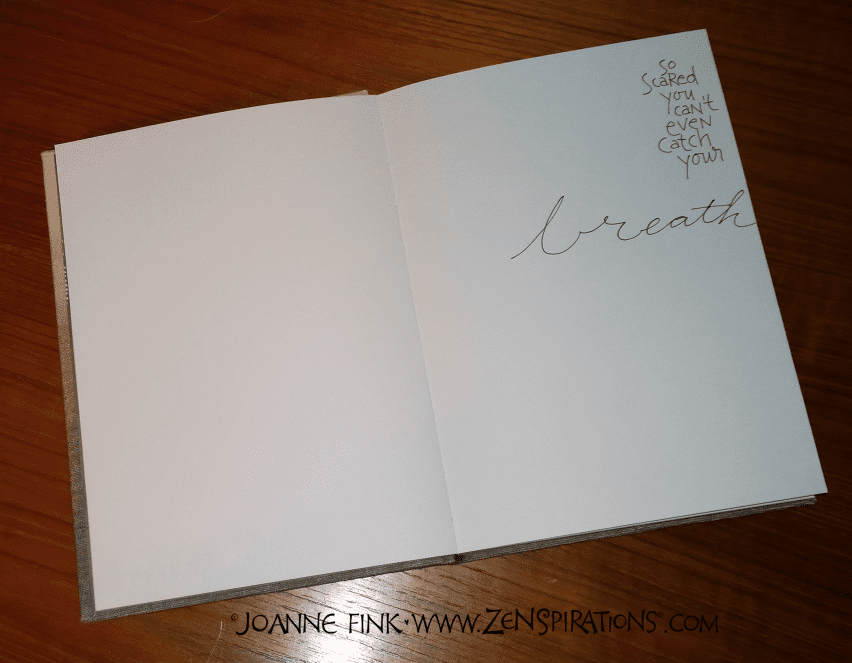 And this page is where my soul spilled out… it expresses my total disbelief at what was going on. I used question mark symbols as dots on the 'I', to add a sense of surrealness.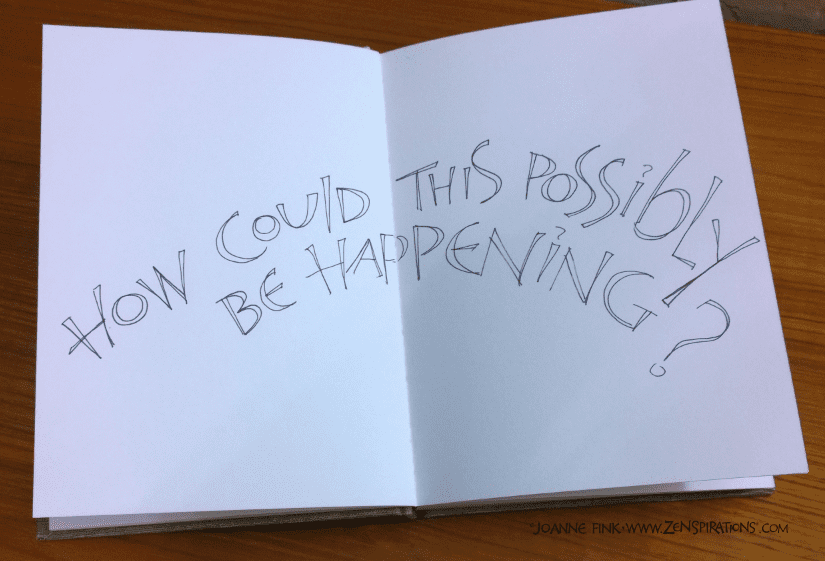 This next page was a fervent prayer…
While I didn't awaken to discover that the whole thing had been a bad dream, my family was lucky enough to receive good news… and to have gotten through this particular health crisis. Unfortunately, some of my friends and family members have not been so lucky. In the past few weeks, six people that I love have lost people that they love… and my heart grieves with each of them. Several other friends are fighting valiant battles against cancer; their strength, grace and courage
continually inspires me. I
n their honor I am dedicating tonight's blog post to everyone who is living in the shadow of loss, facing a
l

ife-threatening illness, or supporting someone who is.
In America, October is Breast Cancer Awareness month, and I created some new Zenspirations® Pink Ribbon art to help raise awareness… (while we are on the subject, please remind those you love to schedule their mammograms!). Below are three designs that you can download, print and use as a springboard to let your coloring and creative skills shine. The first is a greeting card: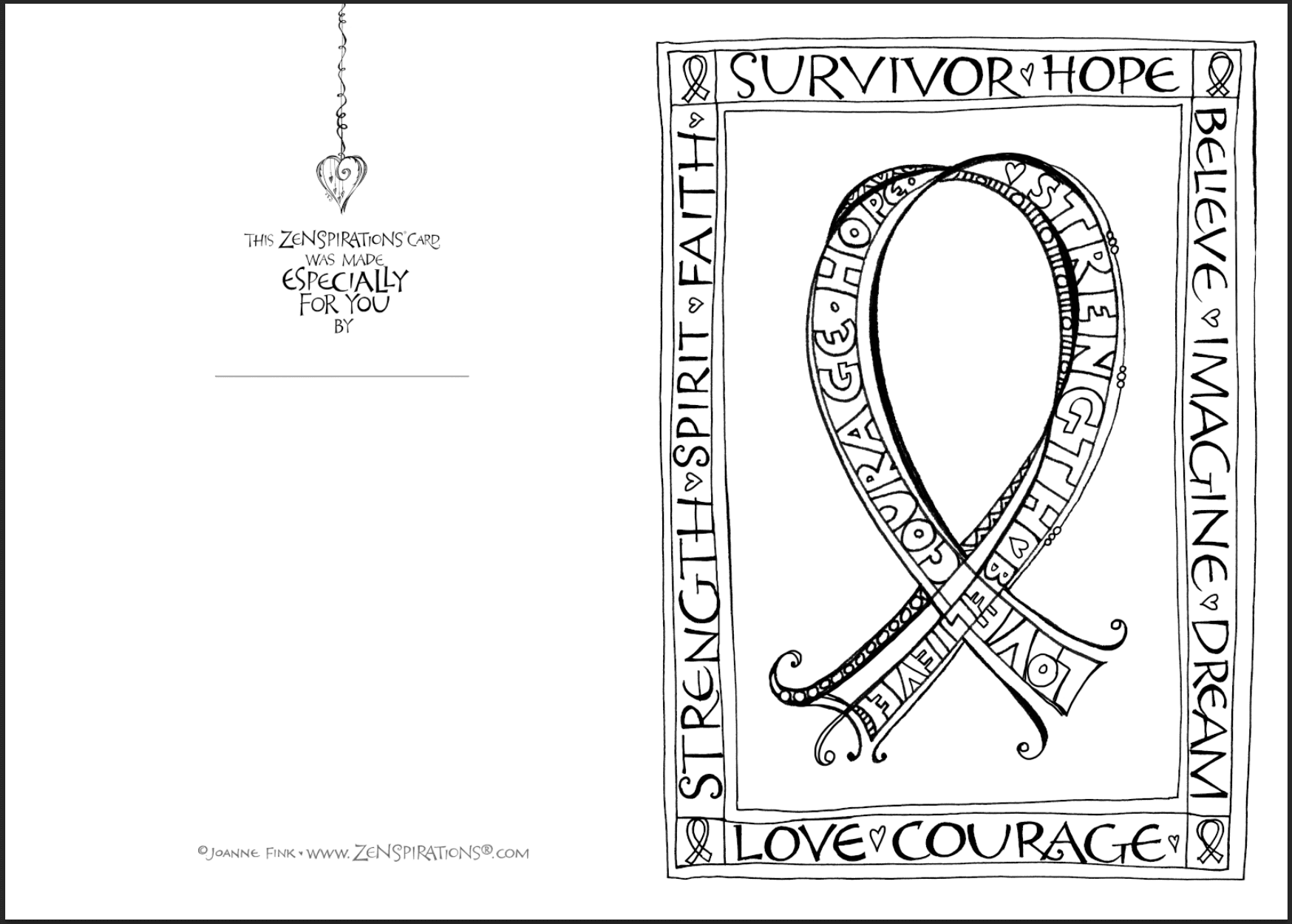 The next two are Create, Color, Pattern, Play pages: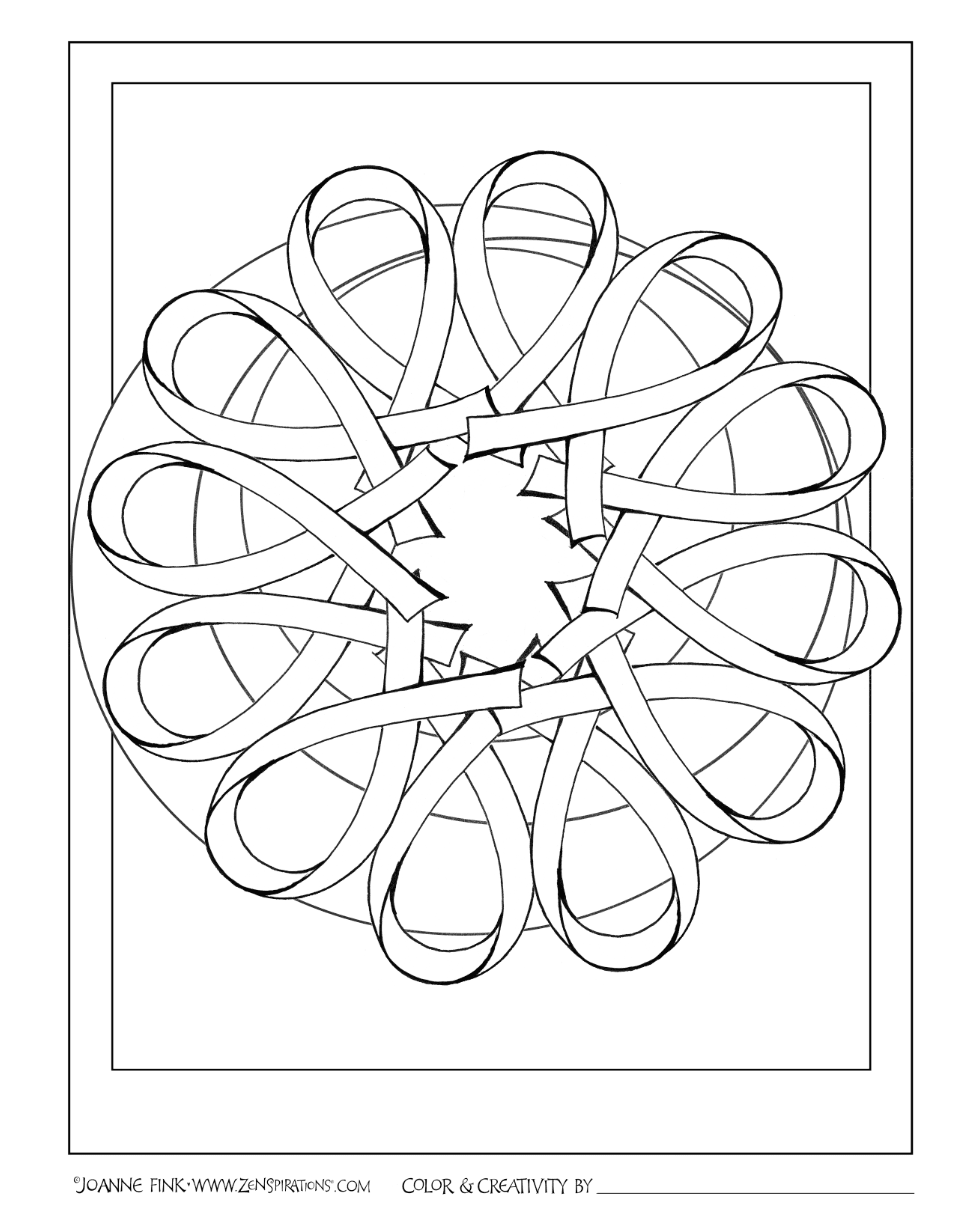 Click Here to download the Pink Ribbon Circle design.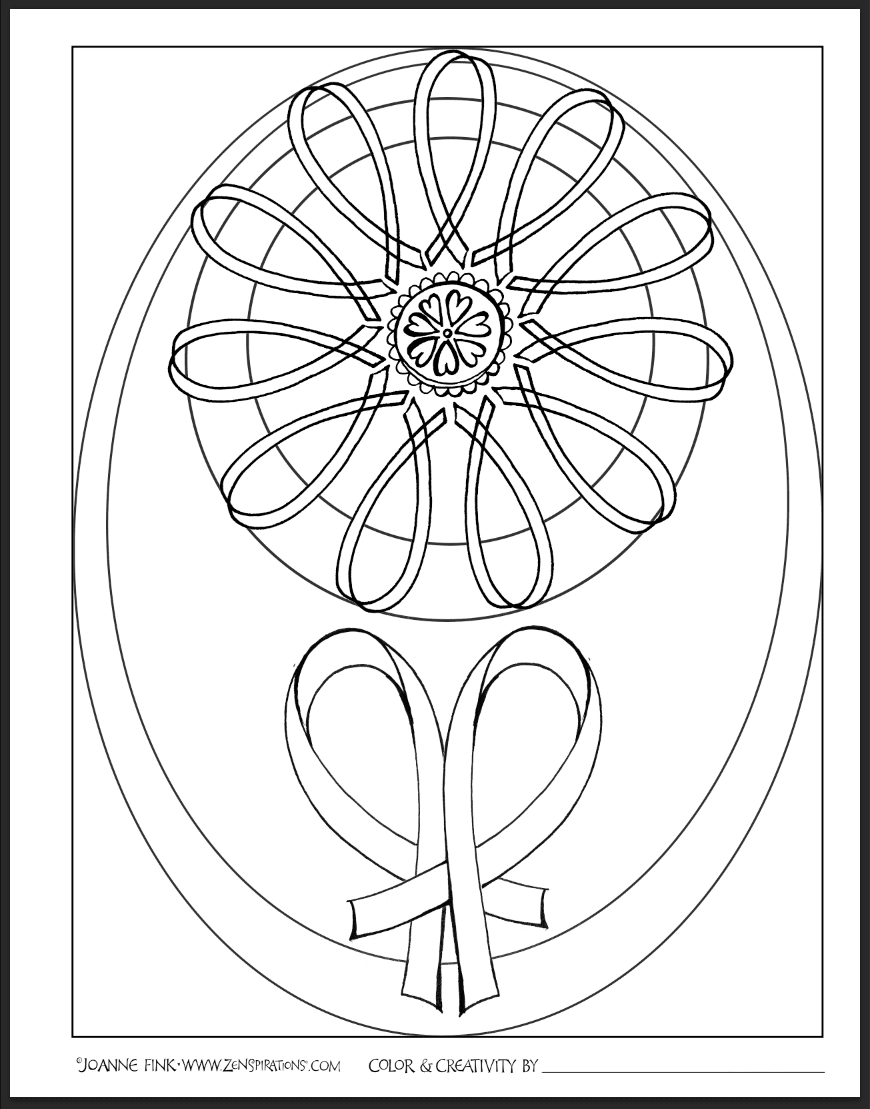 Click here to download the Pink Ribbon Flower design.
I'd love to see how you interpret these designs, and invite you to post your finished piece in the albums I've set up in the
Zenspirations® Create, Color, Pattern, Play
Facebook Group (
https://www.facebook.com/groups/1471158256528576/
).
I encourage you to reach out to someone you know who is dealing with cancer and send them a card and/or coloring page, along with a note letting them know you are thinking about them. It always helps to know that others care, especially when you are facing a life-threatening illness or mourning the loss of a loved one.
And while we are on the subject of loss, many of you have written to me to ask where you can get a copy of my new book, When You Lose Someone You Love.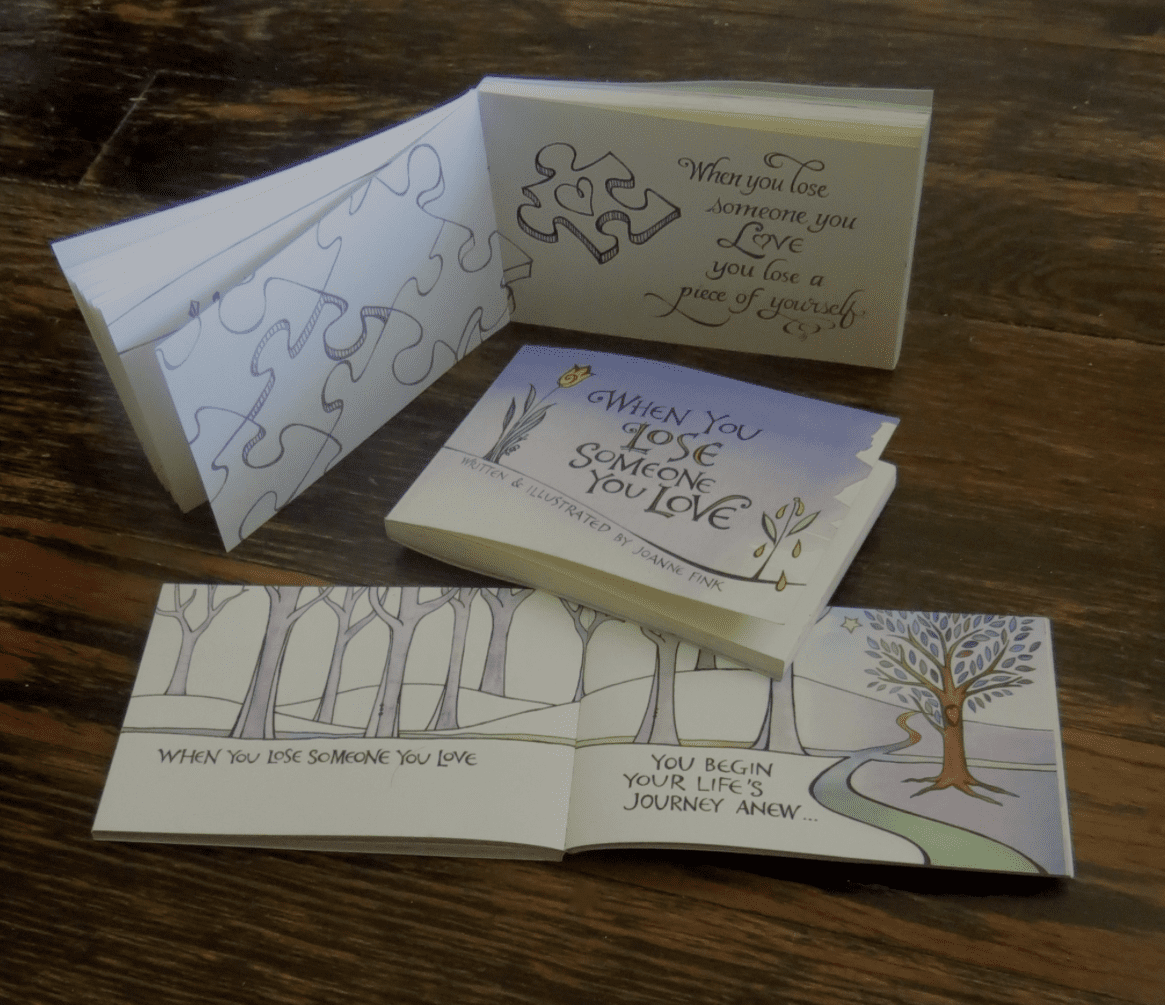 I'm delighted to report that you can purchase it at two venues: Sam Flax, Orlando's awesome local art supply store, and at the Morse Museum of American Art in Winter Park. The Morse is one of my favorite museums; it houses an incredible collection of the works of Louis Comfort Tiffany, and is well worth a visit. And, for those of you who do not live in Central Florida, the Museum Shop is willing to ship within the continental United States. So if you have been patiently waiting for a book, please reach out to the Morse.
Before closing tonight I want to share one last page from the journal I kept earlier this year… written before the surgery. I did this page as a reminder to myself that looking for the blessing in every situation— especially the truly challenging ones— is the best way for me to stay grounded in gratitude, for it is when my heart is grateful that I truly feel connected to God.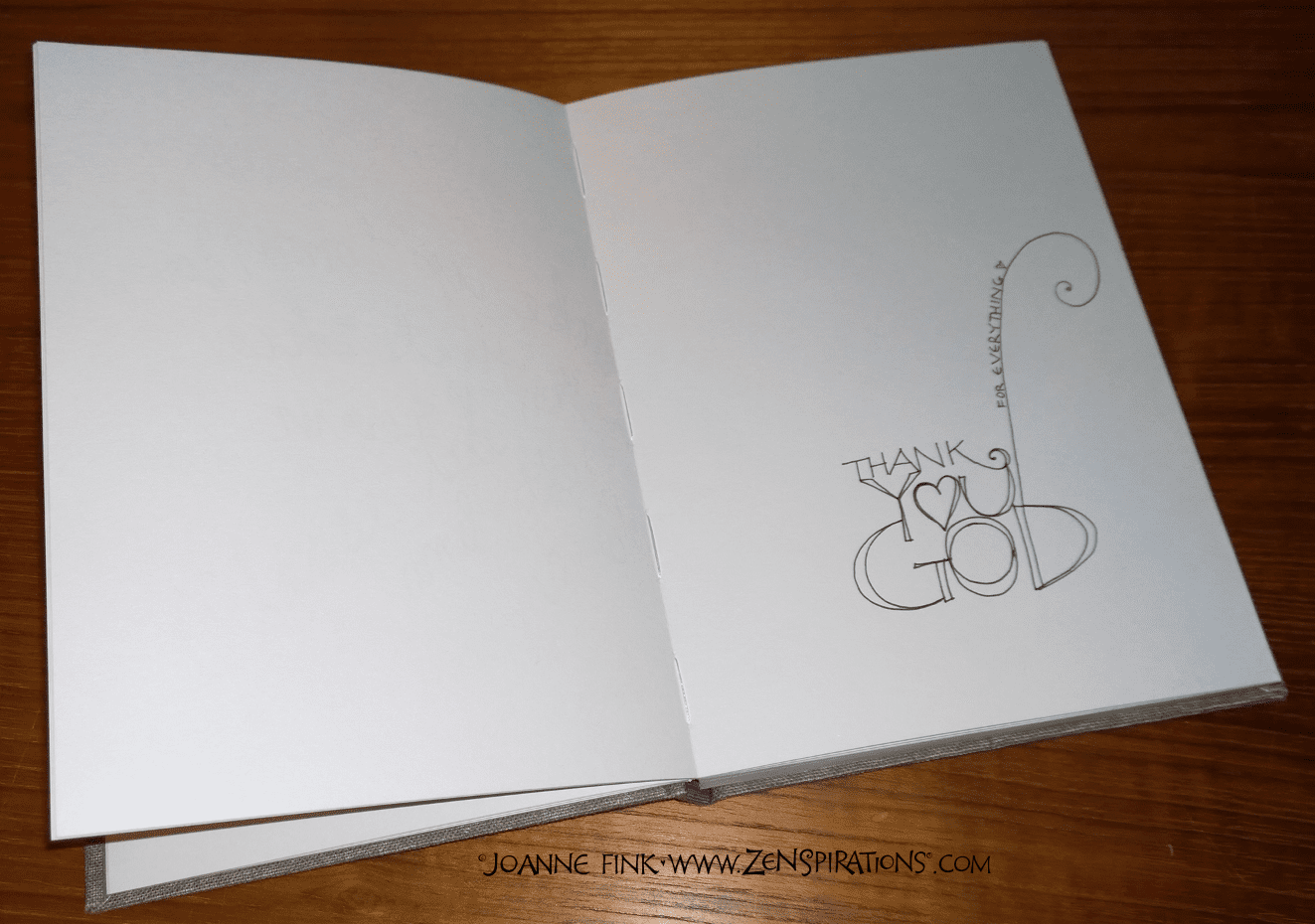 I would love your thoughts on the journal I shared tonight… do you think I should turn these journal pages into a book? If so, should I make it the same size as When You Lose Someone You Love, or should I keep it in a vertical format? I'd really appreciate your leaving me a comment with your suggestions.
Stay Zenspired,
Joanne