A Gratitude Inspired Life
Tuesday, November 24, 2015
Hi Everyone,
To many people Thanksgiving marks the start of the holiday shopping season, but I try to celebrate Thanksgiving the way our country's founders intended… by giving thanks for the many blessings of my life. For me, gratitude is both a conscious choice, and a spiritual practice. It's a way of looking at the world.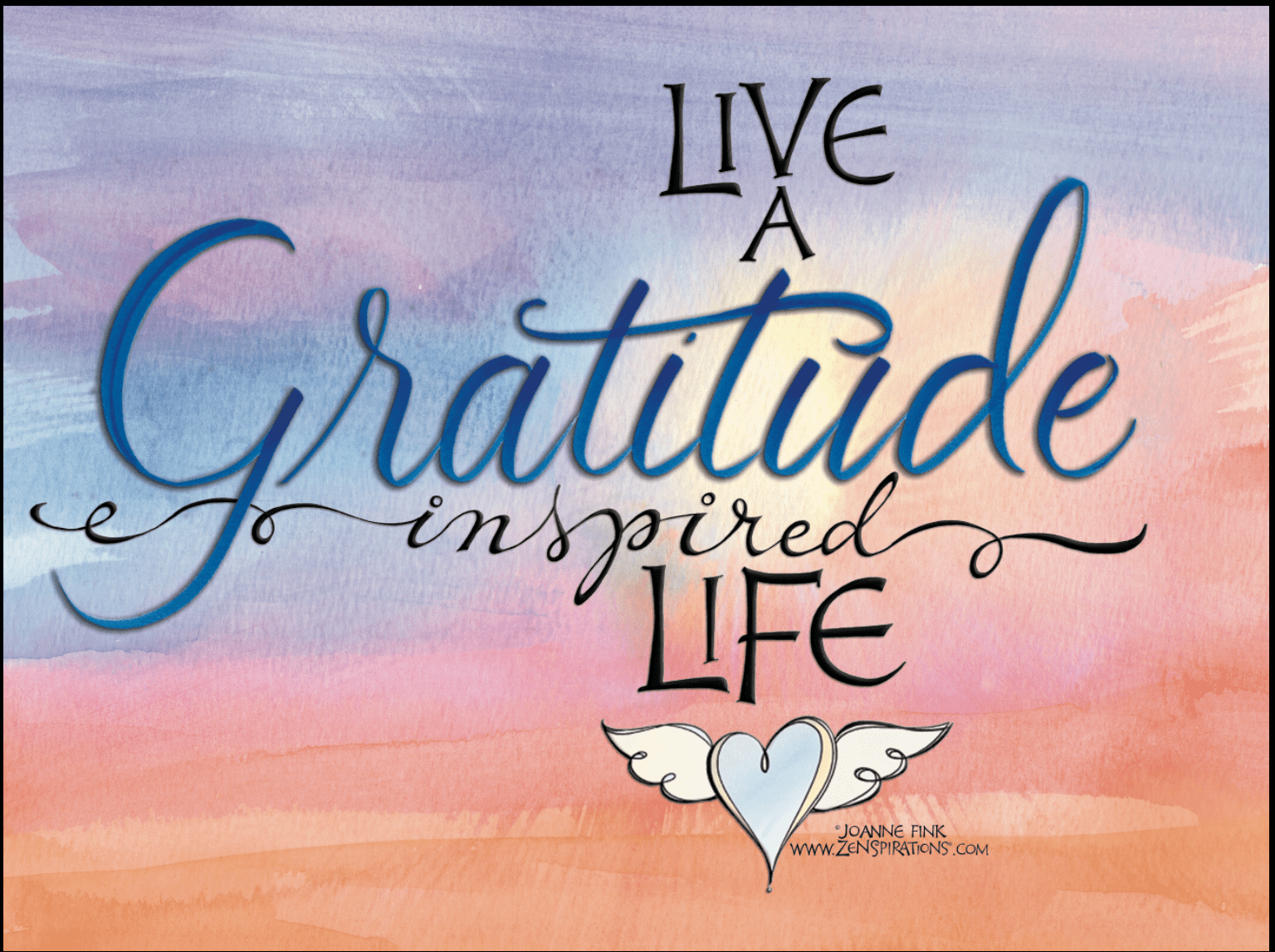 I strive to look for the blessing in every situation— especially the most challenging ones— and have developed a technique I call Zenspirations® Meditative Journaling to help me stay grounded in gratitude. This involves putting pen to paper the moment I awaken. Some days I draw, some days I write, some days I letter… but I always try to use my journaling time to connect with God.
Unlike my more finished work, my morning journals are not meant to be pieces of art, but simply to express what is in my heart. As I count my blessings, I often begin the day journaling a letter of thanks to God; like the ones below.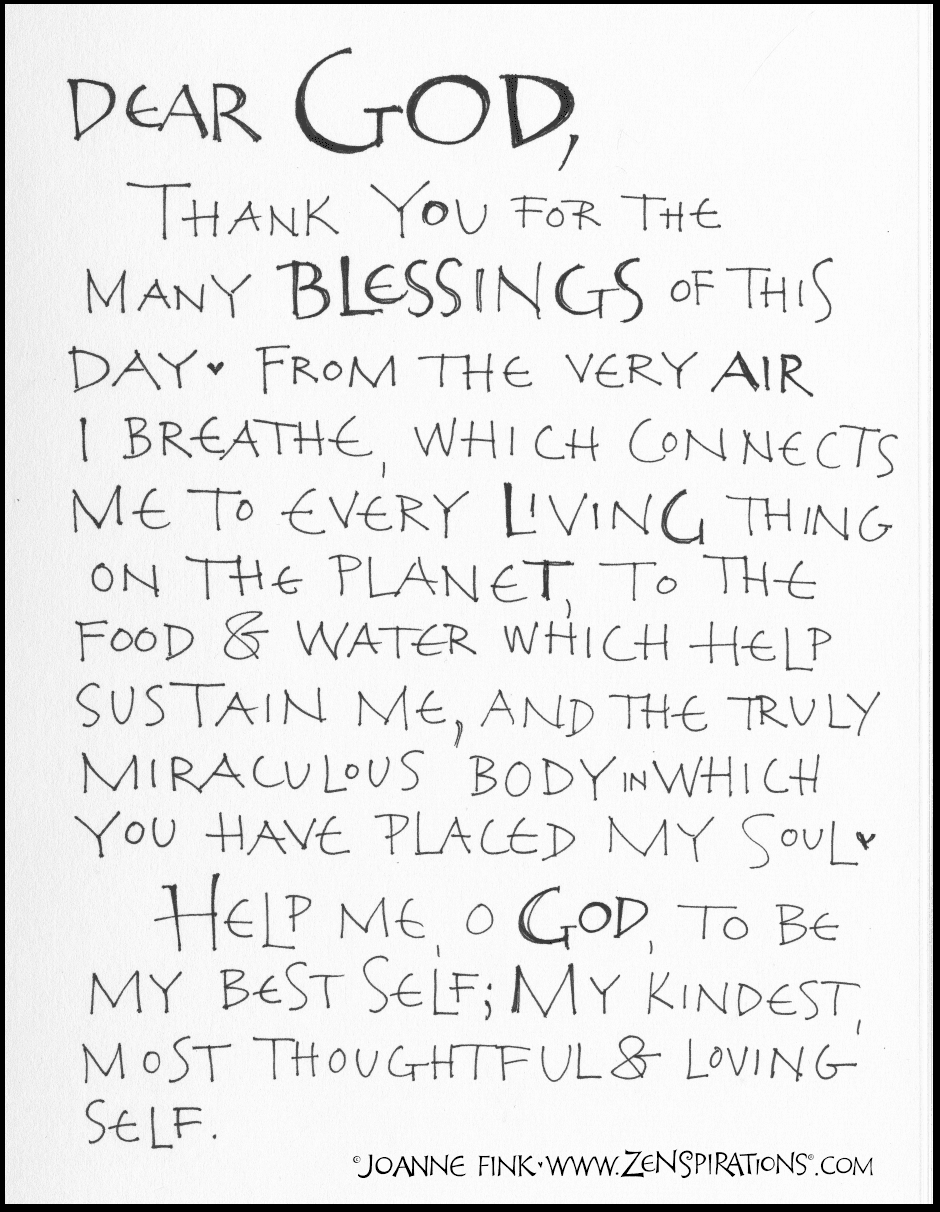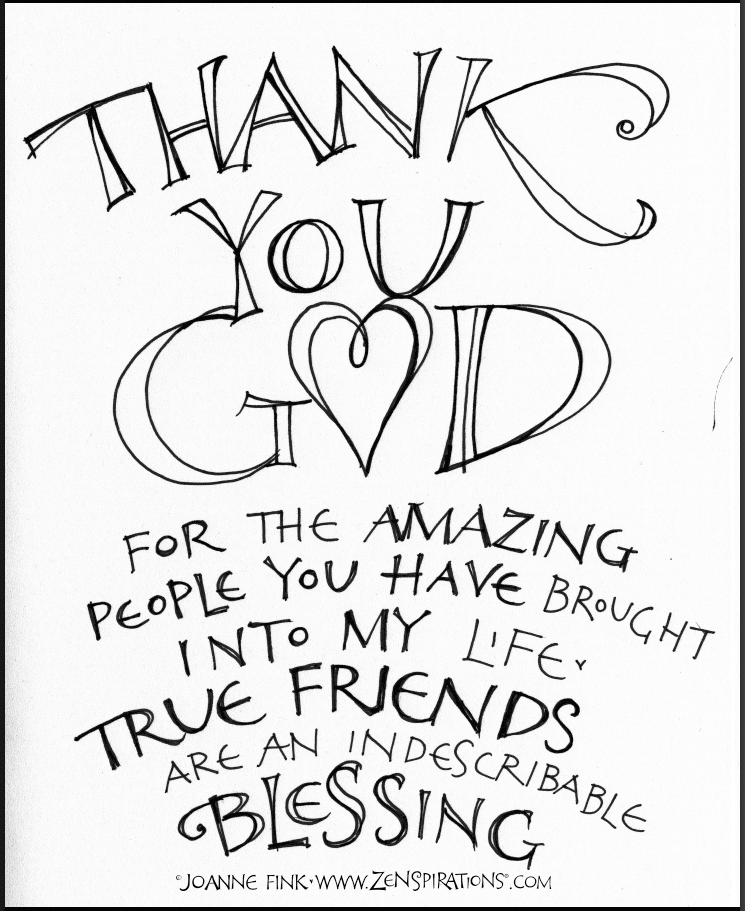 Other days what pours out of my pen are heartfelt notes to myself, like these: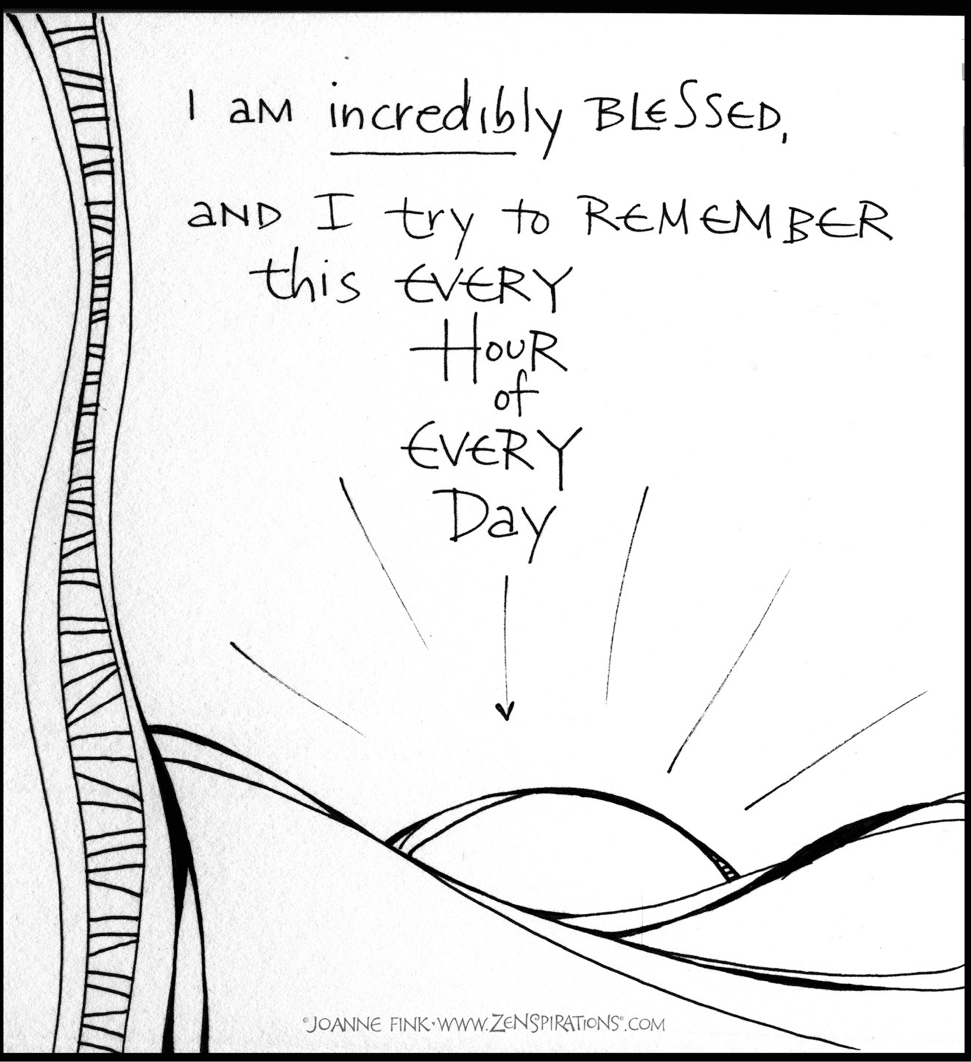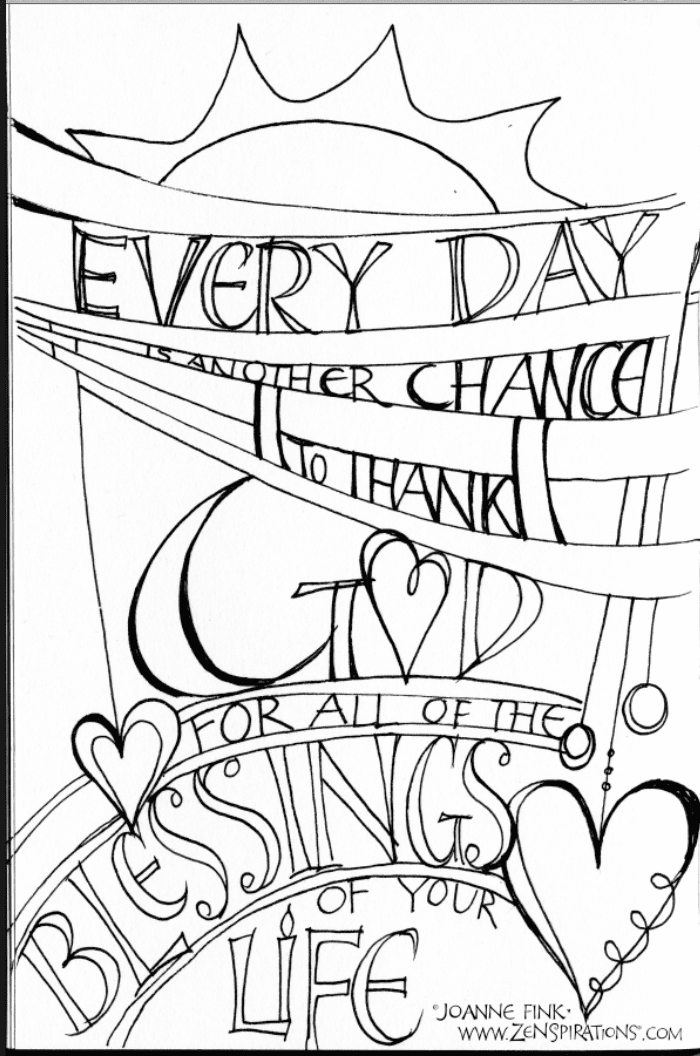 Still other days I try to focus on the needs I encounter among my friends & family, and the different communities I belong to: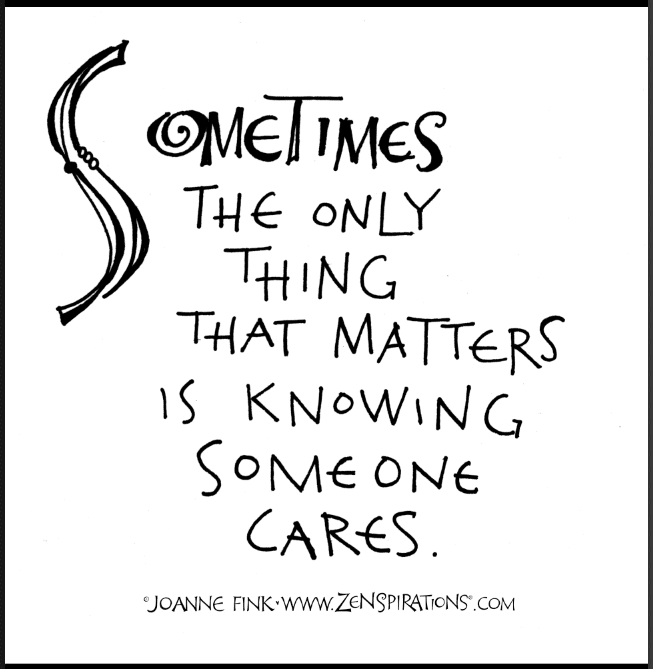 I feel incredibly blessed to be a part of this amazing creative community, and to express my gratitude I'm sharing three new FREE downloadable Create, Color, Pattern, Play pages. They are from my next book, Expressions of Nature.
FEATHERS & LEAVES DANGLE: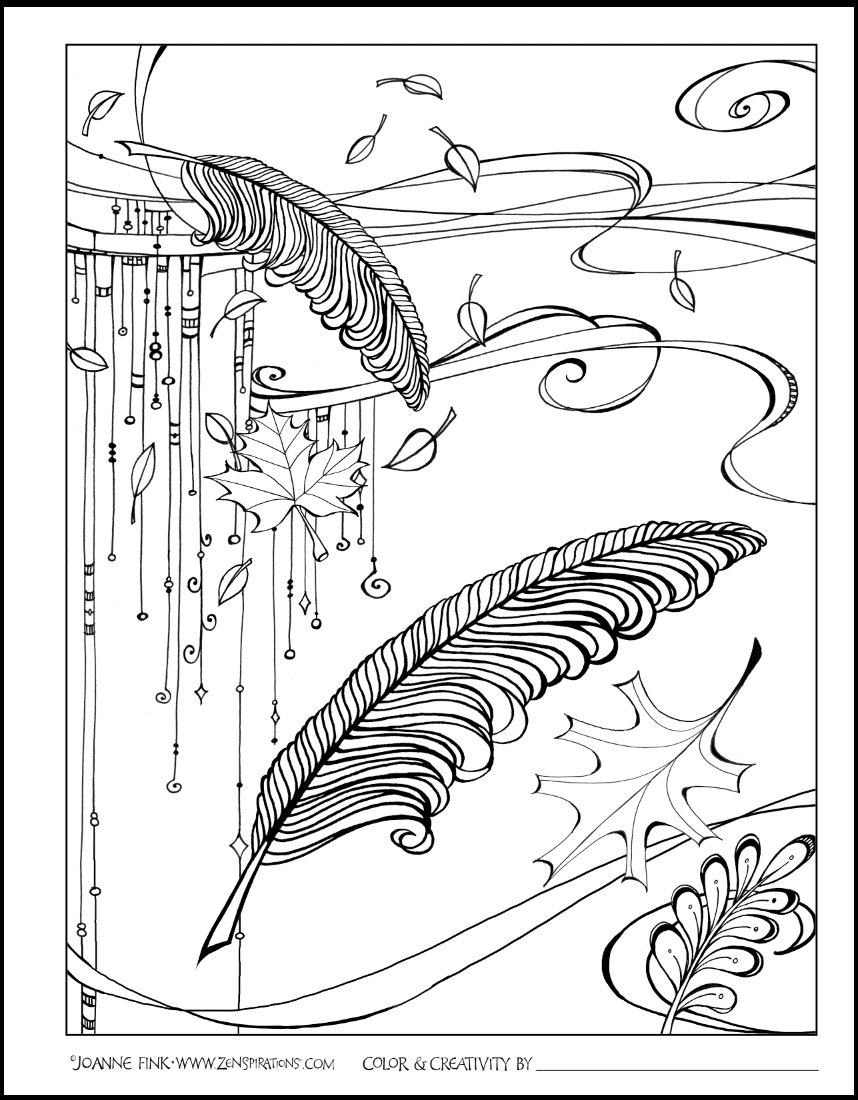 Click here to download your free copy of FEATHERS & LEAVES DANGLES.
BOLD FLOWERS & LINES: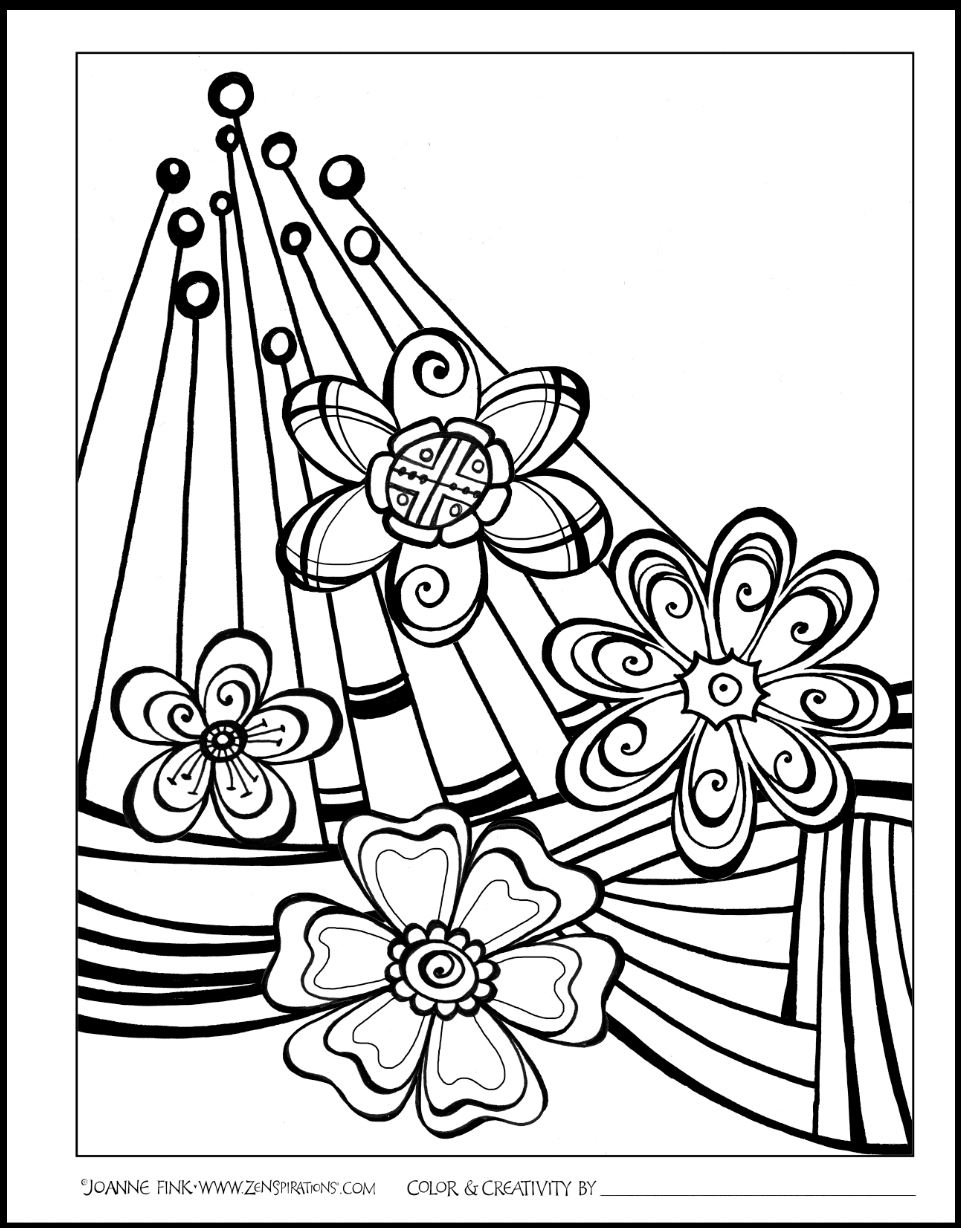 Click here to download your free copy of BOLD FLOWERS & LINES:
DELICATE FLOWER: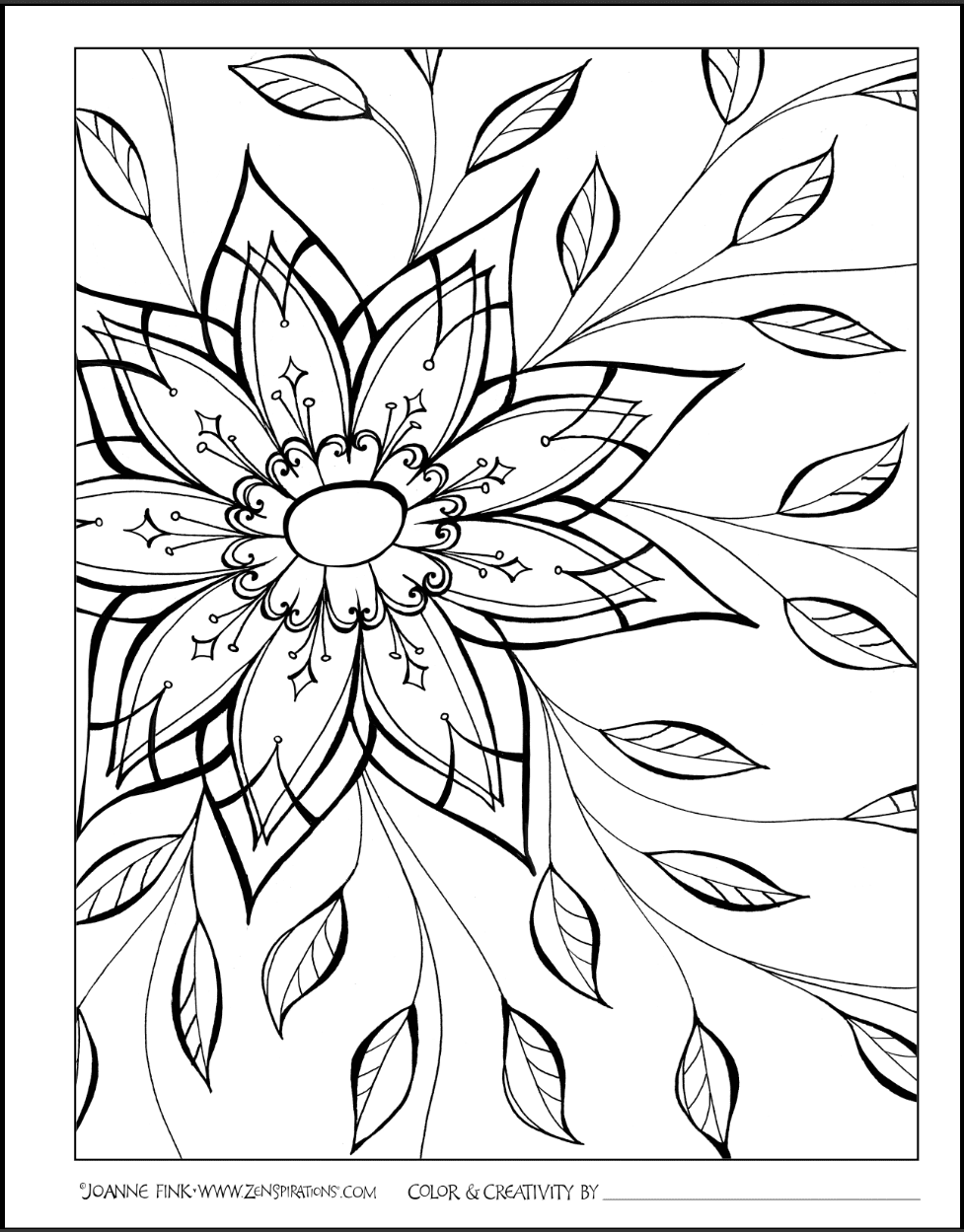 Click here to download your free copy of DELICATE FLOWER.
I hope you'll enjoy using these pages as a springboard for YOUR creativity. Coloring is a great way to relax, and can be enjoyed with friend and family as a group activity, so think about printing out some of the pages, and bringing coloring tools to your holiday celebrations. I'd love to see what you do with these pages, and have set up folders in the Zenspirations® Create, Color, Pattern, Play Facebook Group where you can post your designs. Here is the link: https://www.facebook.com/groups/1471158256528576/. You can get to the albums by clicking the Photos button underneath the imagine banner.
There is no contest this week, but if you are interested in having your work considered for inclusion in my next book, please post your design(s) by the end of the month. On December 1st my editor and I will choose some additional inspiration samples from the posted designs.
Although most people look forward to the holidays, for those who have lost loved ones, holidays can be lonely and sad. I know this first hand; it's been four years since my husband died unexpectedly, and even though I'm looking forward to being with his family for Thanksgiving, I still can't help wishing that Andy were here to celebrate with us. When you lose someone you love your world is turned upside down, especially the first few years after the loss (yes, I said YEARS, not weeks or months).
Although I am strong in my faith and deeply committed to living a gratitude inspired life, it takes extra resolve at this time of year to keep hope in your heart. I'm lucky that my children and I have someplace to go for Thanksgiving. Some of my widow friends who used to host the holiday, don't have anywhere to go this year because no one has invited them (and their children) to join their family's celebration. So this is my request for those of you who will be hosting Thanksgiving: if you have an extra seat (or two or three) at your holiday table, please reach out to someone who's lost a loved one and make sure they have a place to go. Even if they don't join you, by reaching out you will be letting them know someone cares.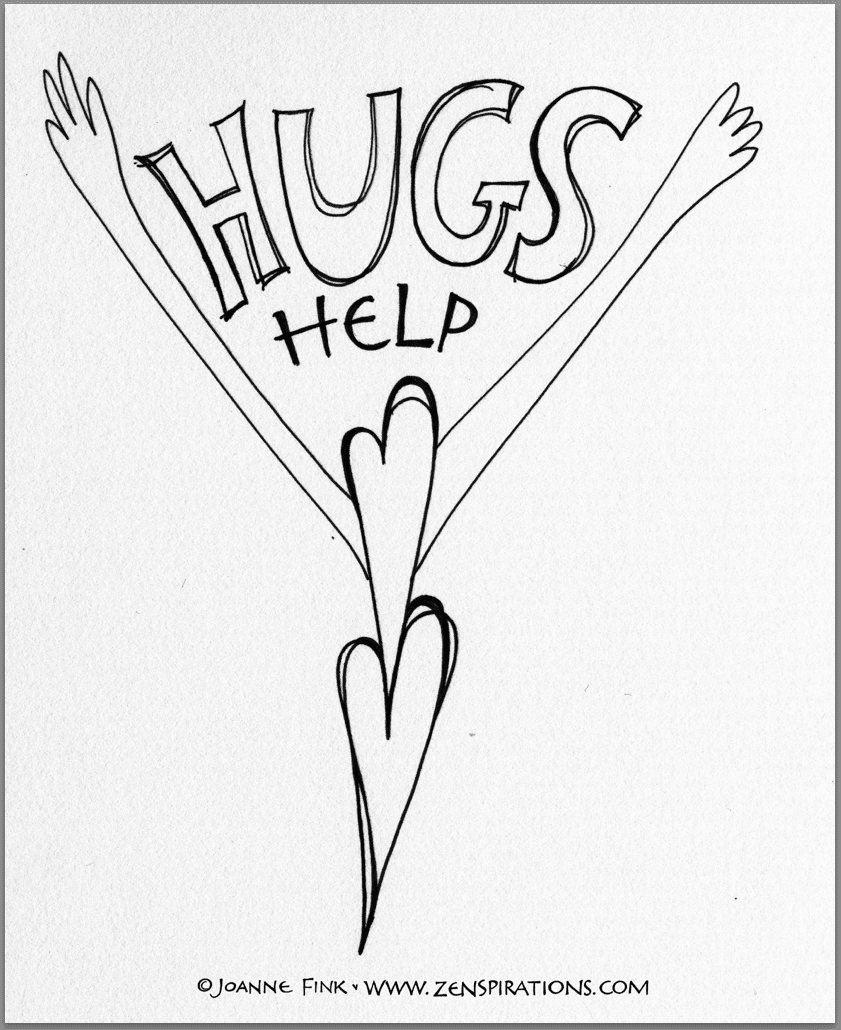 And if you have experienced the type of loss which makes the holidays challenging… YOU ARE NOT ALONE… please don't be afraid to ask for help— or a hug— if you need one. If there is something else you need that the Zenspirations community can provide, please leave a comment letting us know how we can help.I belong to many communities… but I am especially grateful to be a part of our Zenspirations® community. I love the positive and kind ways we support and encourage one another
If you have a few moments, please leave a comment letting me know how Zenspirations® has touched your life, and what you are especially grateful for.
Stay Zenspired,
Joanne