A Journey of Discovery
Tuesday, November 18, 2014
Hi Everyone,
For many years I have made a practice of looking for the blessing in every situation, especially difficult ones. This practice helps me stay grounded in gratitude, and when I am grounded in gratitude it is easier to reach out in love to everyone I encounter. And for me, LOVE is what life is all about… and life is worth celebrating.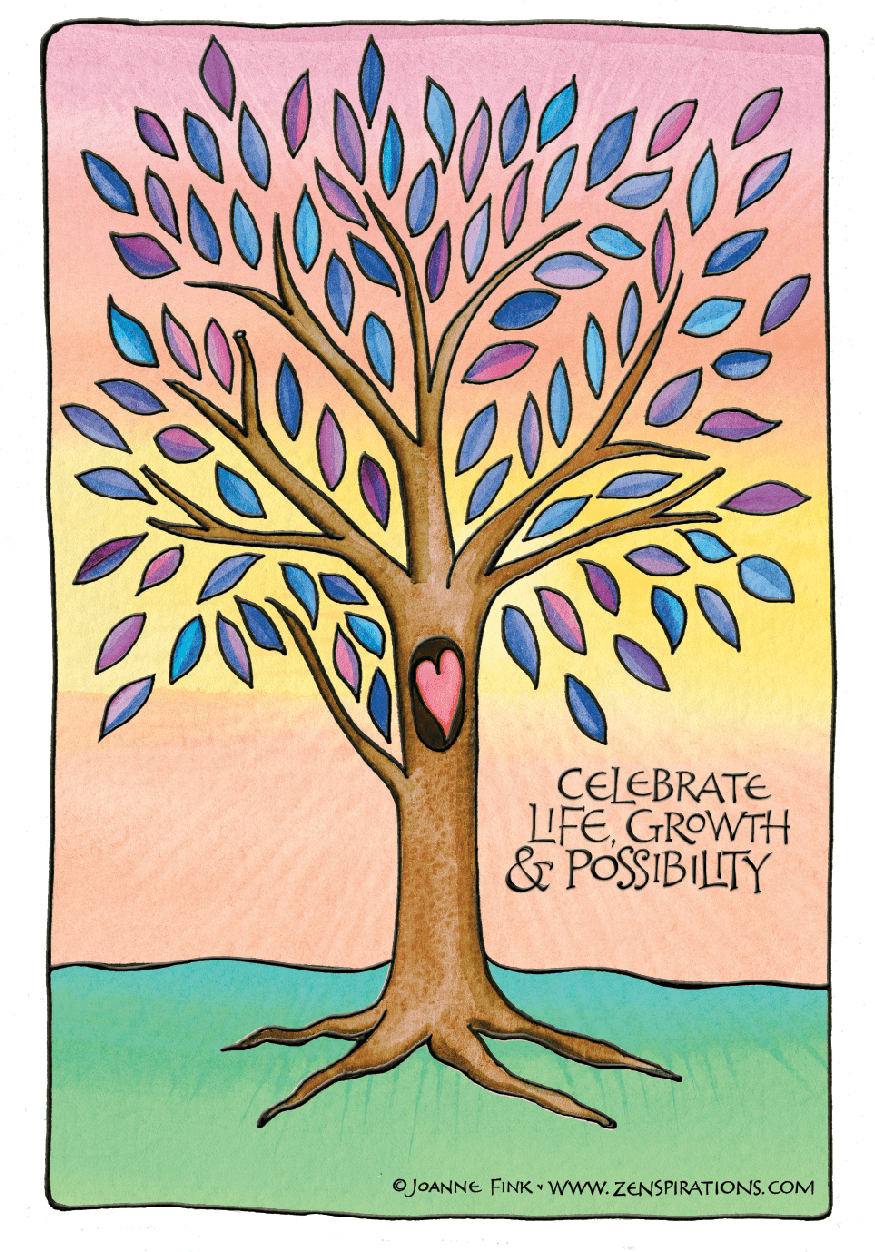 I believe that there are always blessings to be found… and it is easier to find them when you are open to possibility. In creating Zenspirations designs, there are infinite possibilities… so many ways to combine inspiring, uplifting thoughts with simple illustrations. To me, being able to awaken each morning and be able to start the day with a pen in my hand is a huge blessing. I wanted to share a page out of my sketchbook with you… there are a lot of concepts included in the rough sketch below… and someday I might turn one or two of then into a more finished design… but not every piece has to be colored– or even finished. For those of you who like to draw, letter, journal or write… I encourage you to discover what a pleasure it is to devote time to a creative pursuit.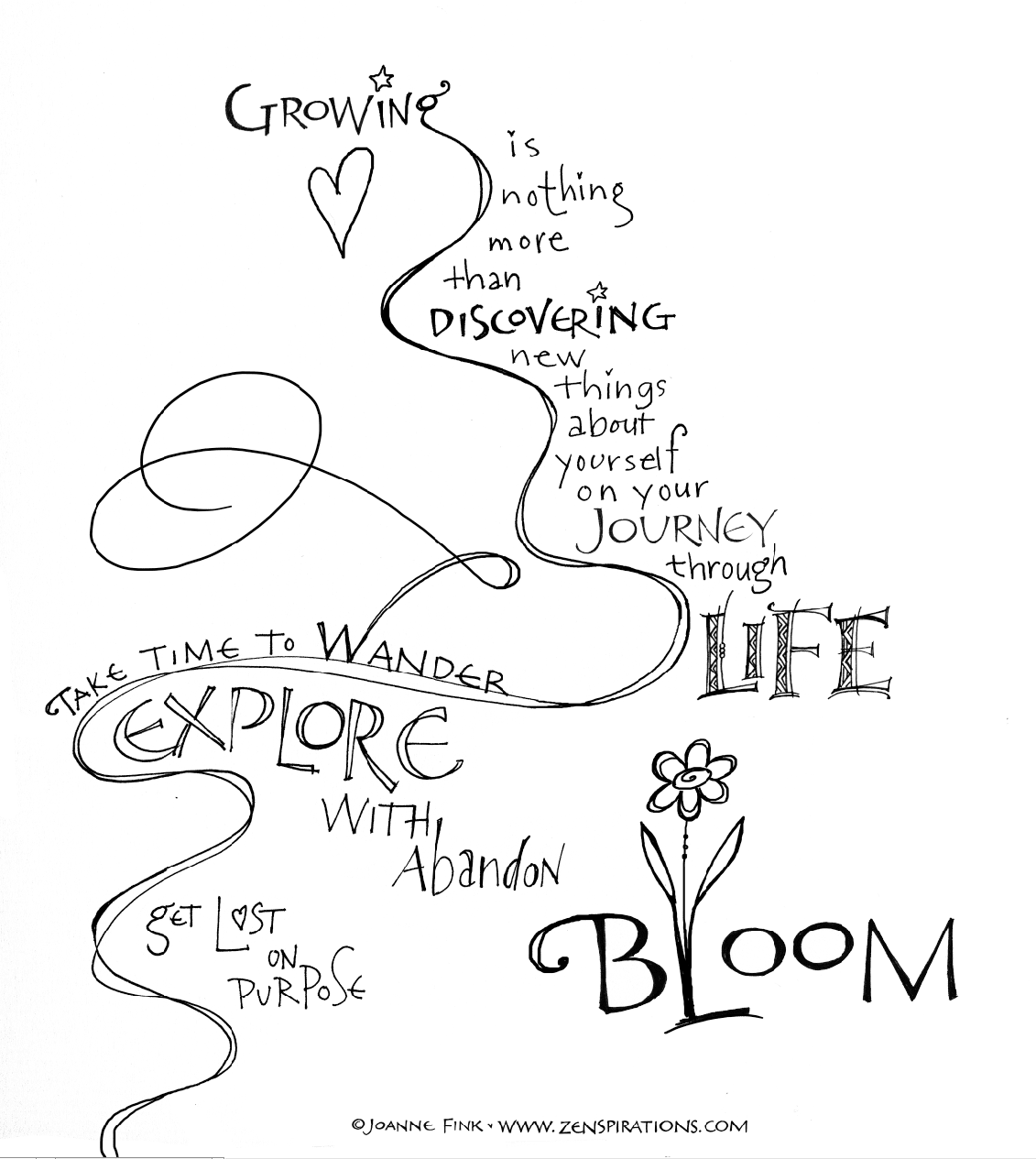 I've discovered a lot of things about myself on my own journey… one of which is how much I enjoy connecting with other people; these connections open me up to new possibilities. So THANK YOU ALL for sharing your thoughts and ideas with me… I am deeply grateful.
For those of us who live in America, Thanksgiving is next week, and I'm already thinking about my Thanksgiving post. I'm wondering if you would rather see
1. A piece about gratitude.
2. A Thanksgiving design that you can print out and color.
3. A post where I show a design and explain how I created it so you can try the technique yourself.
Please leave a comment and let me know what you prefer… I will work on whichever gets the most votes!
Speaking of voting, I tallied the votes that were cast about what I should name the technique I showed last week, and it wound up being a tie between Rooted in Love and Zenthesis… so I'm casting the tie-breaking vote for (drum roll, please!) Zenthesis. Which means that I'll be sending a signed book AND a print to Sue O'Mullan (Sue, you'll have to tell me which book you want– you can find them by going to the SHOP button on my website — www.zenspirations.com– and clicking books). I'll be sending prints to the others who came up with great options.
And now I have a favor to ask… if you are going to be hosting Thanksgiving dinner, and you have extra room at your holiday table, please think about inviting someone who may not have anyplace else to go. Holidays are hard when you are alone… invite a senior who's family lives out of town, a college student who can't get home for the holiday, a friend who's lost a loved one within the past year, a neighbor who doesn't like to cook, or someone you like and want to get to know better. Reaching out in love helps us connect… and it's the connections between hearts which really matter.
I look forward to connecting with you, and to finding out what you'd like to see next week.
Stay Zenspired,
Joanne