A Lettering Evolution
Tuesday, January 23, 2018
Hi Everyone,
Last week I came across a marvelous video produced by the Getty Museum, featuring the work of master calligrapher Thomas Ingmire, and master bookbinder William Anthony. The video showcases the step-by-step process of making a manuscript book, from preparing the parchment, to making ink, cutting quills, illuminating the finished text with gold leaf to binding the book. For those who are interested, I shared the video in the Zenspirations Create, Color, Pattern, Play FB Group.
Although it's been a long time since I worked on parchment or cut my own quills, I feel blessed that I learned the ancient techniques of my craft when I was a young scribe. This is a photo of an 'illuminated' piece I was commissioned to do in the early 2000s. The large Hebrew letters form the word 'Mizrach' (East).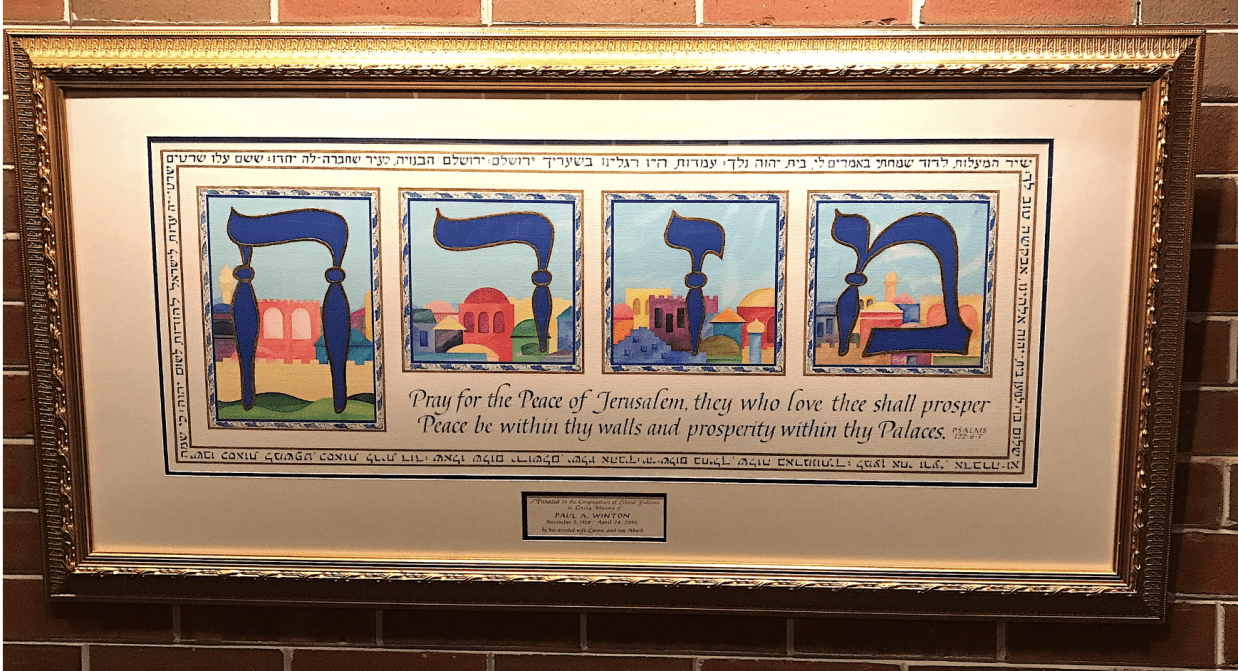 The finished piece is quite large; each of the illuminated letters are more than a foot wide. I drew the original design on tracing paper, then transferred it to a huge sheet of watercolor paper that I had ordered specially for this project. I remember struggling to find a place to work on the finished piece because it was so large! Here is an in-progress shot of the watercolor background: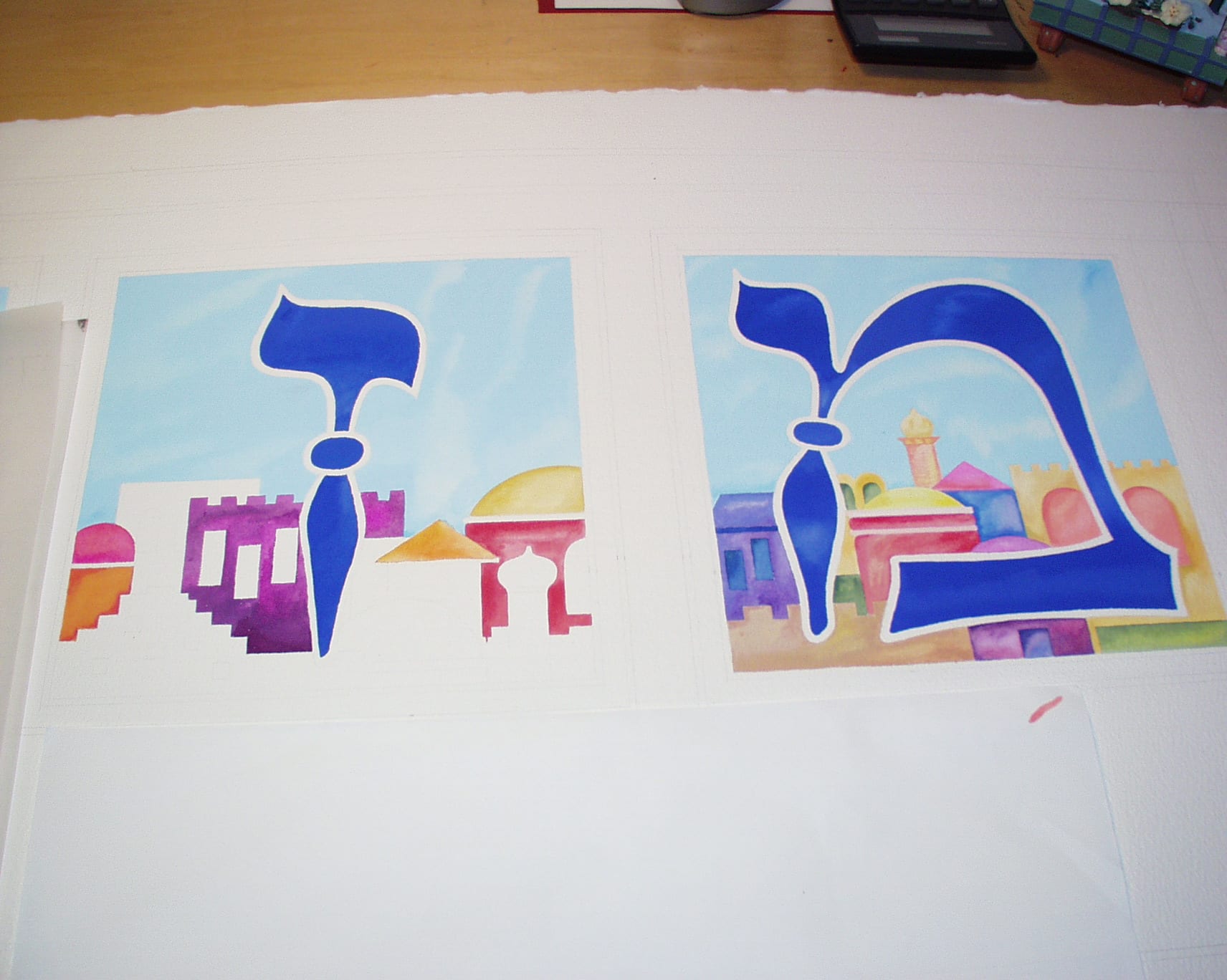 Once I finished the large letters, I used gouache, which is an opaque water-based paint, to letter the smaller text.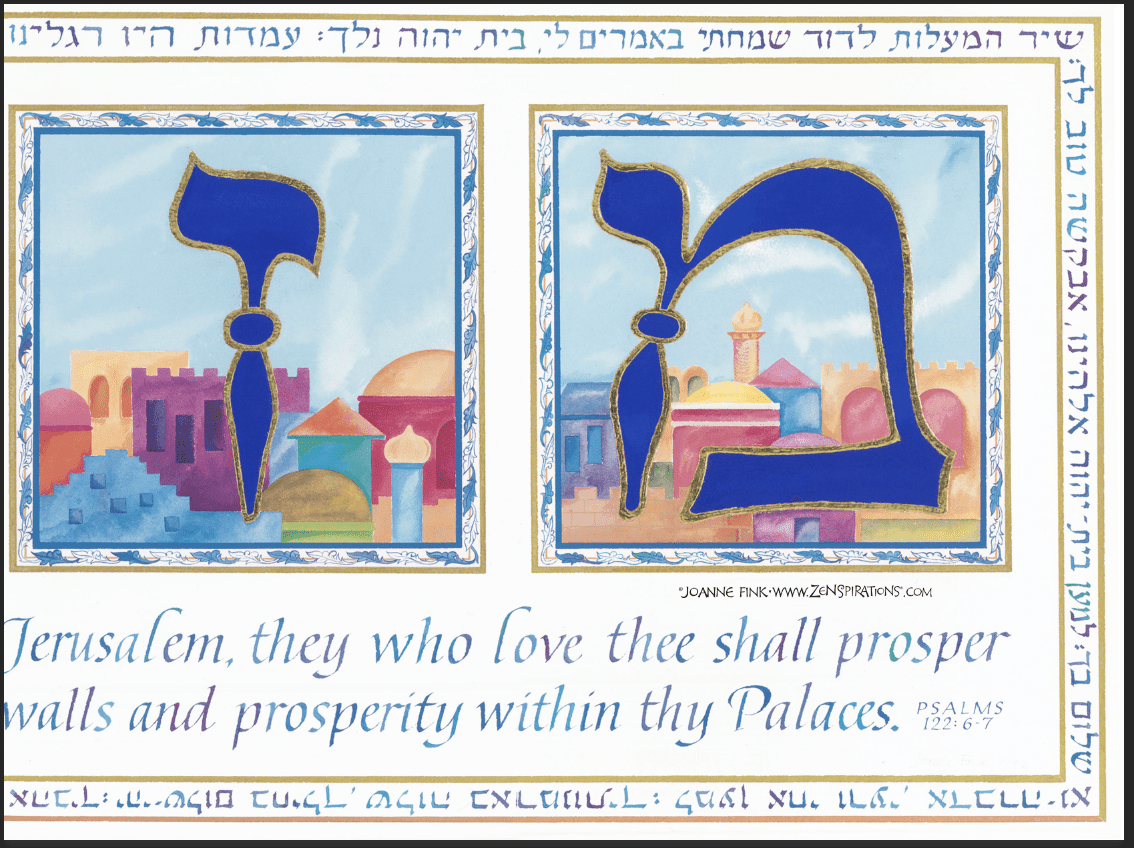 As a finishing touch I applied two different types of gold; the outer border was painted with shell gold, and for the border around the large letters I applied two coats of 24 carat gold leaf to a raised gesso surface. I wish I had better photos, but I hope you can see the difference between the flat and raised gold in this close-up.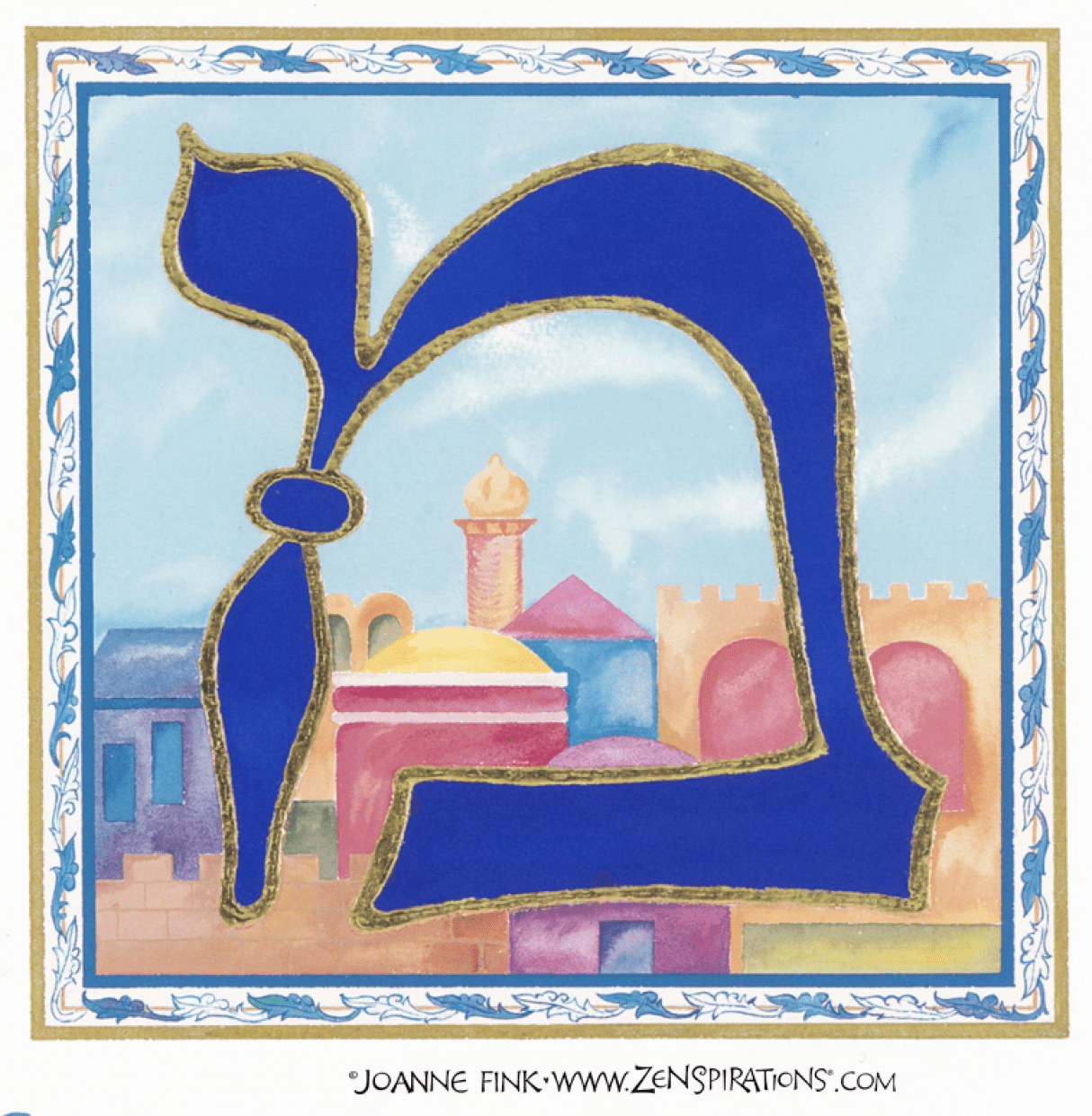 Not too long after completing this commission, I embraced more contemporary tools upon discovering all the wonderful things you can do with Sakura's fabulous pens. In the photo below, I used a combination of Sakura's Metallic & Moonlight Gelly Roll® pens to create birthday messages which have their roots in medieval illumination: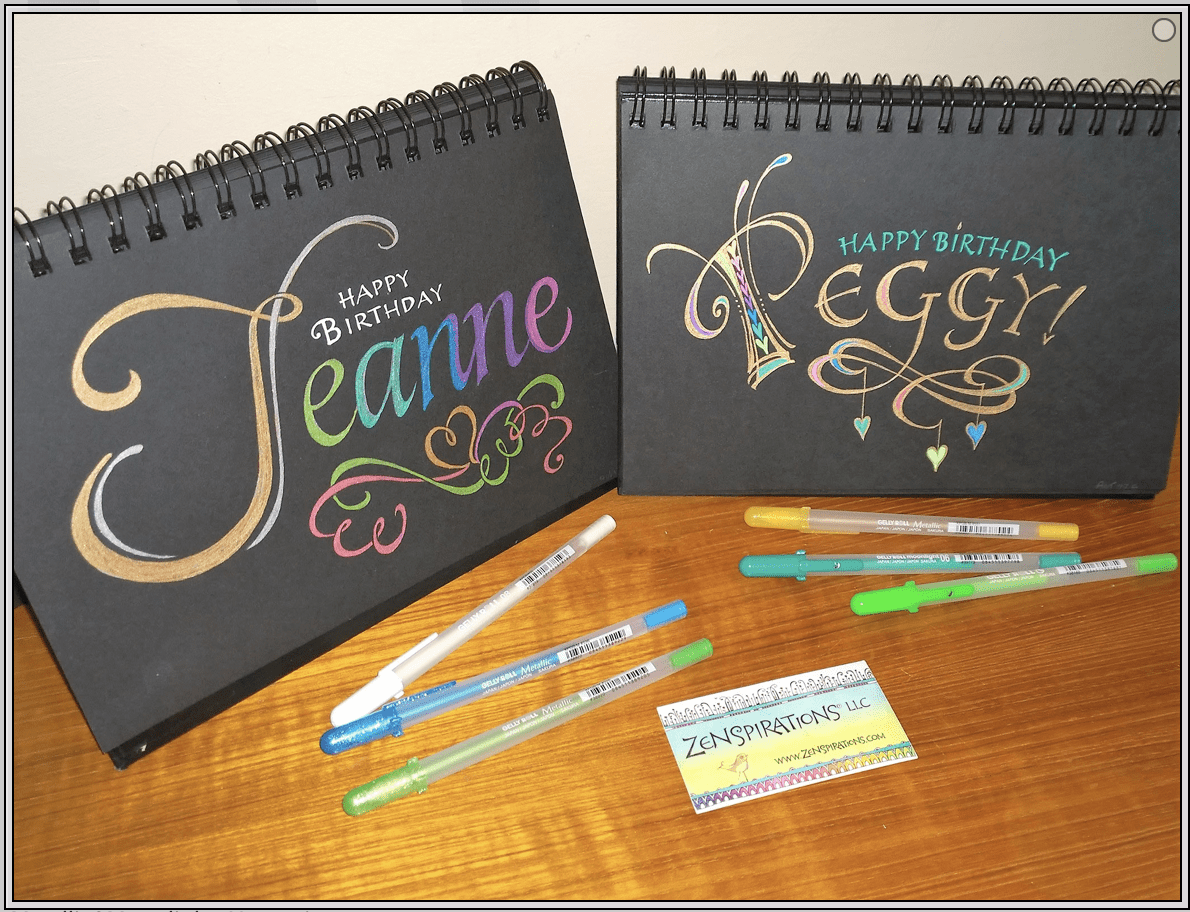 Not having to make your own ink really speeds the creative process! I find it helpful to make color charts for each type of pen, so I can compare the effects each one produces before selecting what tool to use on a project.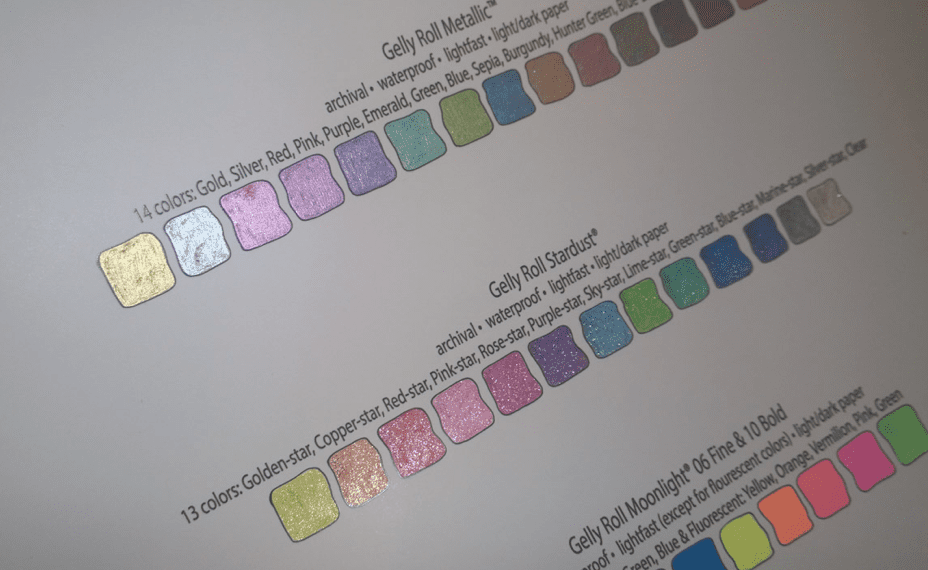 Having a color chart like this is especially handy when you want to contrast two different types of finishes (the way I did with the different types of gold I used in the Mizrach piece above). I drew the heart design below using a black glaze pen, and then filled the squares in with Sakura's metallic, stardust, moonlight and Souffle pens.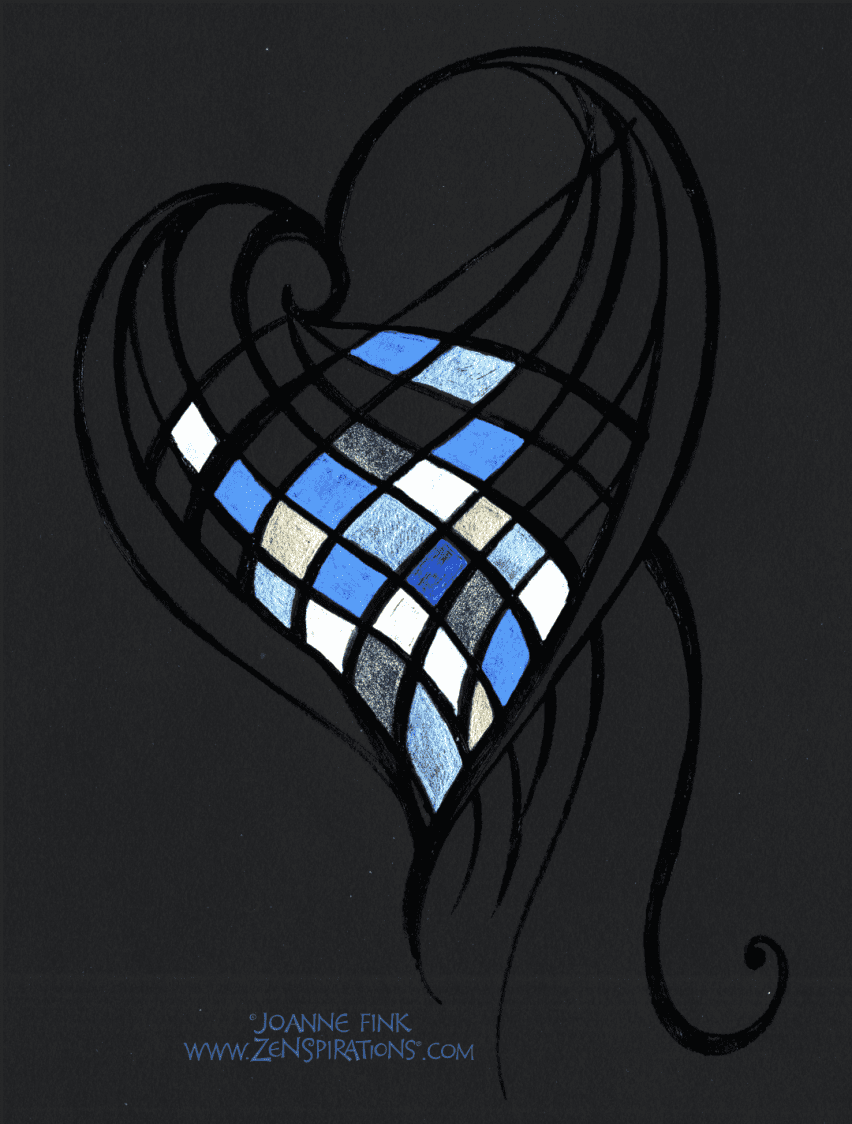 Check out the Sparkle, Shimmer & Shine video I filmed for Sakura if you'd like to watch me draw the heart:
While I love the timeless traditions of my craft, I have recently become inspired by the things I can do with the iPad Pro and Apple pencil. I especially enjoy lettering in the Procreate program.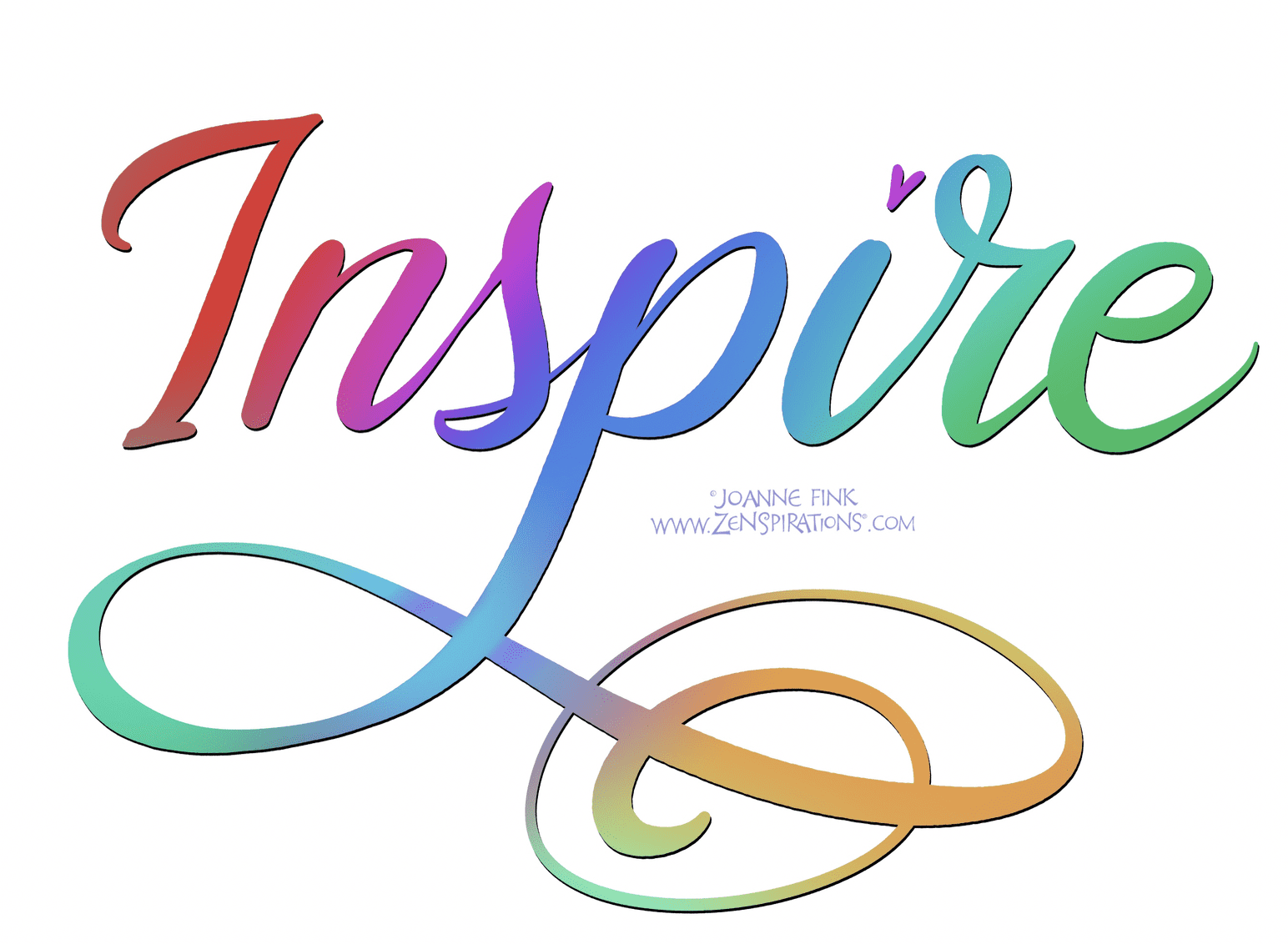 Most days, after doing my morning journaling using my favorite tool– Sakura's trusty Micron® 01, I then spend a few minutes lettering something on my iPad. This is how I've created most of the "Care-Moji" and "Prayer-Moji" Stickers that are almost ready to launch. Here's some of what will be included in the first pack, Get Well Wishes: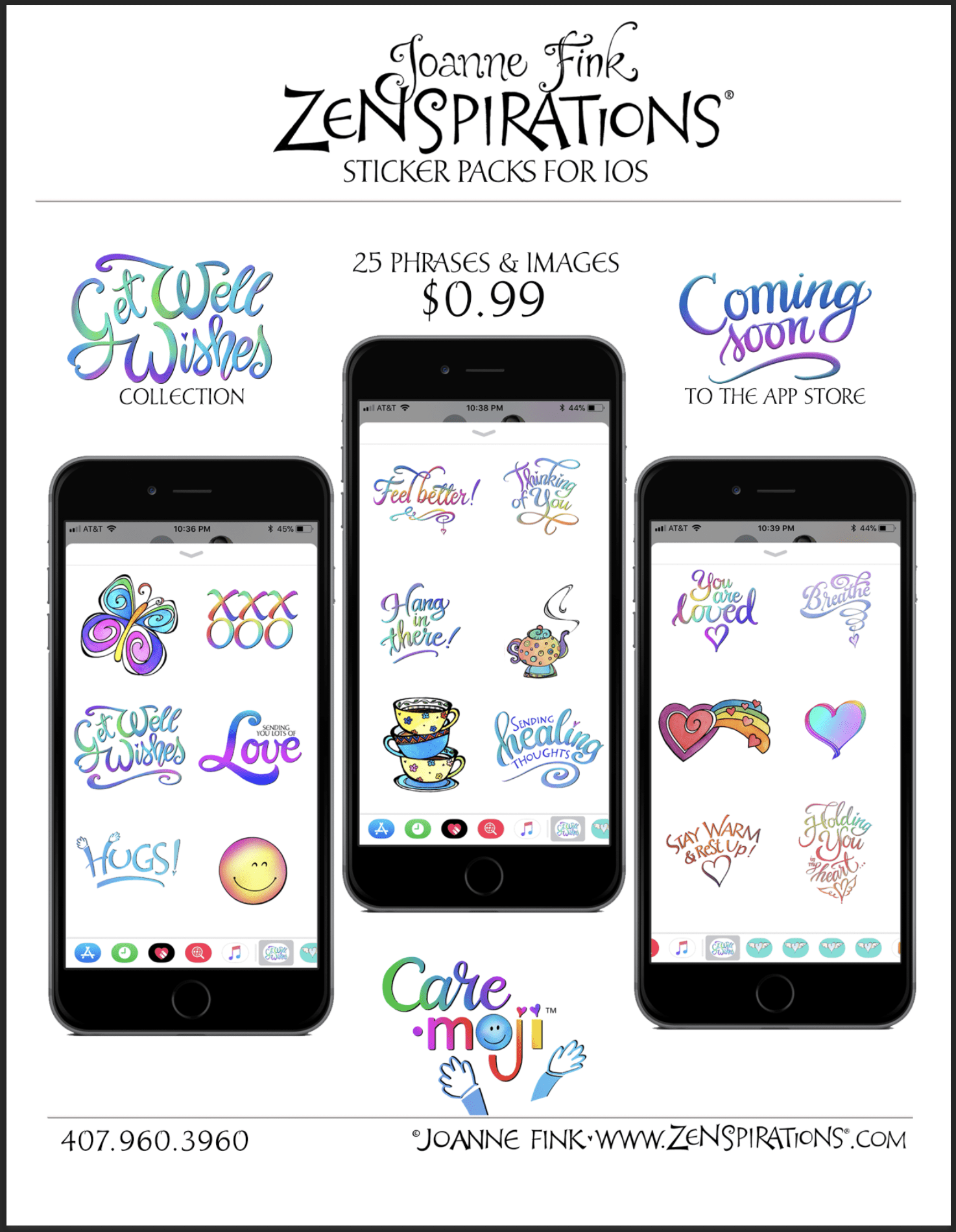 Several people have asked me how I've been doing the lettering for the stickers, so this morning I made a quick video showing the process:
If you enjoyed the videos I shared in this week's blog, feel free to share them. If you'd like me to include videos in upcoming blog posts, please leave a comment letting me know whether you'd prefer me to focus on lettering or drawing, and if you'd rather see me work on the iPad or on the drawing board. Thanks, as always, for your input!
Stay Zenspired,
Joanne