A Prayer for Peace
Tuesday, July 1, 2014
Hi Everyone,
When tragedy strikes, it is incumbent upon each of us to ask what we can do to help. Like many people around the world, I found the murders of the three Israeli teenagers, Eyal Yifrach, 19; Gilad Shaar, 16; and Naftali Frankel, a 16-year-old dual U.S.-Israeli citizen, shocking. But even more shocking to me than the murders is the silence. Aside from the Jewish community and a few politicians, I have not heard any outcry… and that concerns me deeply.
In an effort to do my part in making a difference in the world, I decided to create a piece of art which will hopefully help kindle a commitment in each of us to become a partner in the peace process, while simultaneously raising awareness about the tragedy… so that's what I've spent the past few hours doing. I invite you to join me in this effort by sharing this post.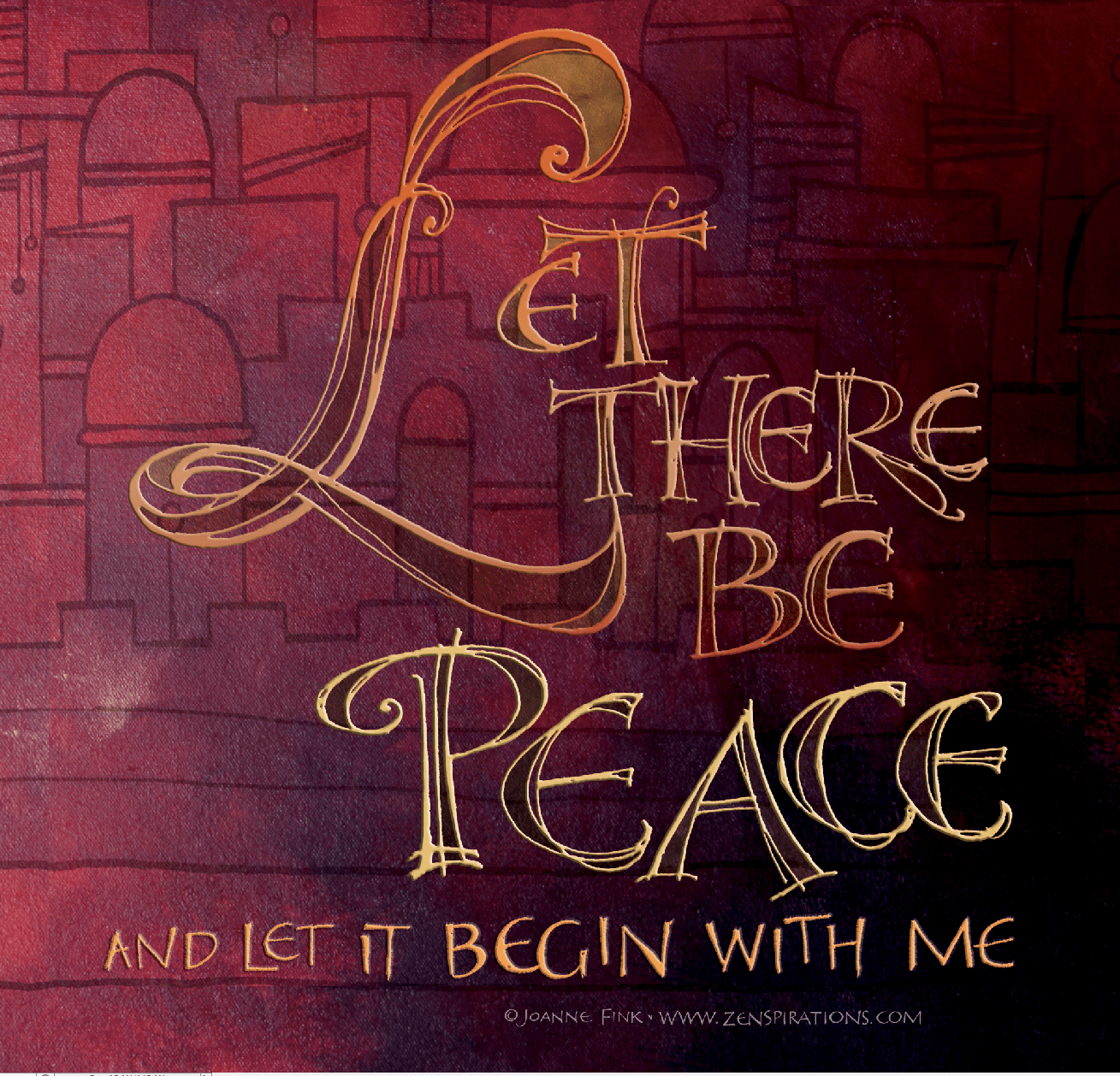 May the weight of this shared sorrow unite the world in a cry for Justice, and a prayer for Peace.
Stay Zenspired,
Joanne
PS If you leave a comment and would like a reply, please leave your e-mail address. Or you can e-mail me at [email protected].