A Remarkable Journey
Tuesday, August 5, 2014
Hi Everyone,
For the past few months I've been wanting to do a Zenspirations about what makes our life's journey worthwhile. For me, the answer is LOVE… I am blessed because I truly love what I do and get to share what I love with all of you.
So here is the piece I've been working on: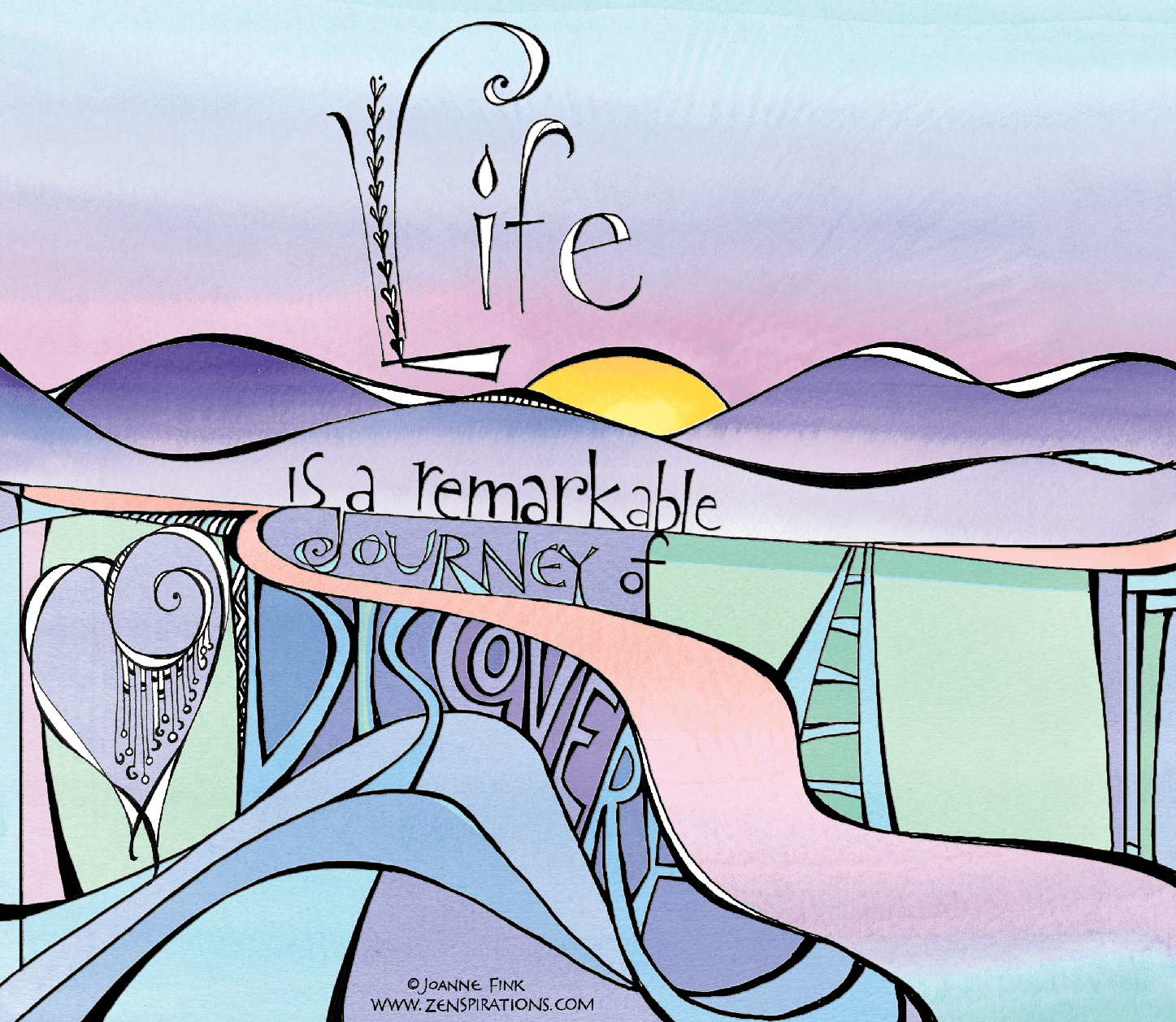 As many of you know, I draw most of my Zenspirations with a Pigma Micron 01, then scan the design and clean it up in PhotoShop. For the color, I usually print it out and add watercolors by hand; other times, like I did on this piece, I take watercolor washes that I've already scanned, and add the color digitally. Most of the time I keep black outlines on my work, but I thought I'd see what a purple version looks like… and now I can't decide which one I like better.
If you have a moment, I'd really appreciate your leaving a comment to let me know which version you like best. I'd also like to know if you can see the word LOVE easily, or if you think I should make it more noticeable.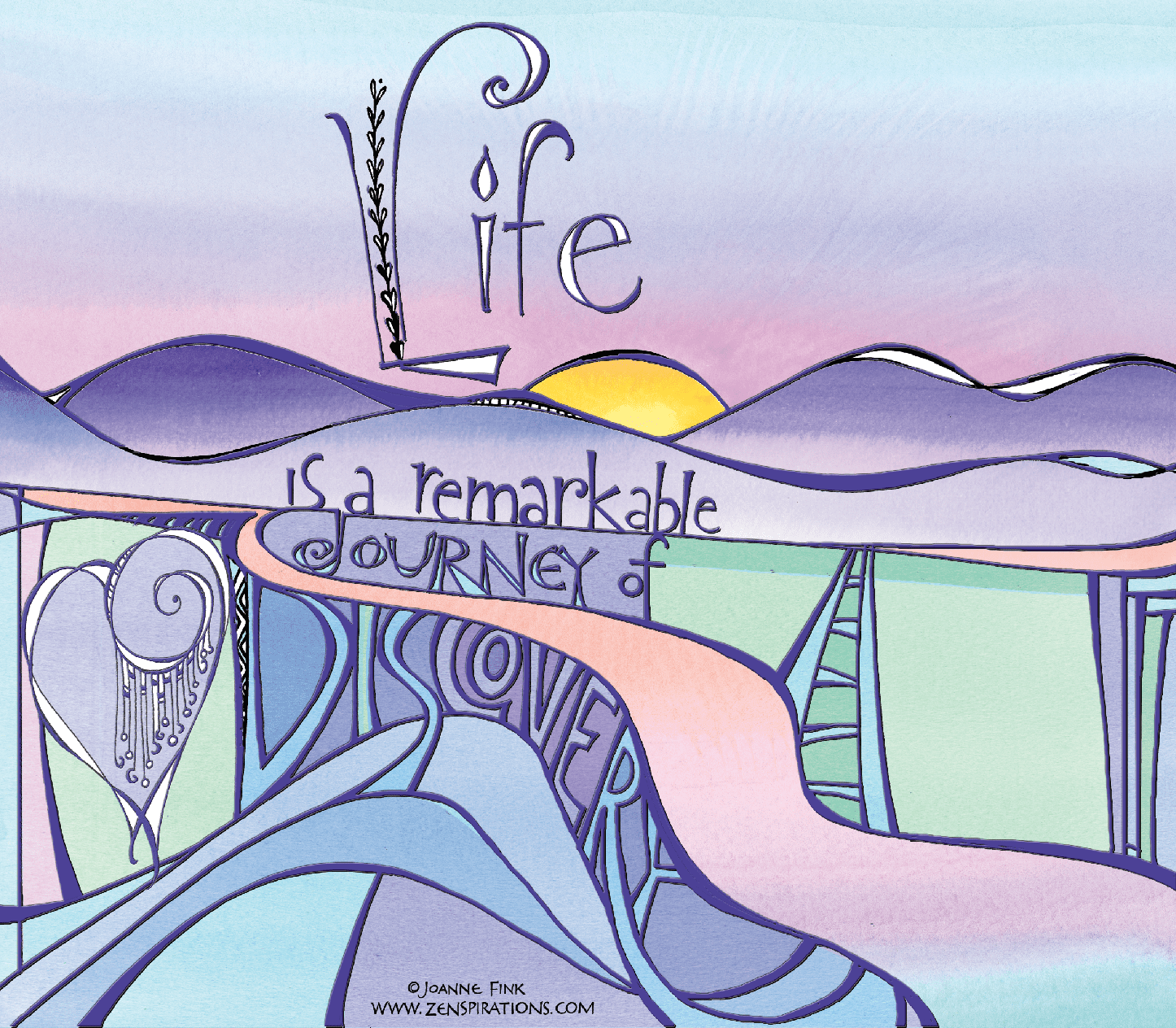 I look forward to your thoughts… and to continuing to share this Zenspirations journey with you.
Stay Zenspired,
Joanne