A Small Cleverness
Tuesday, July 15, 2014
Hi Everyone,
This weekend I visited Jacksonville, FL, and immediately felt at home at A Small Cleverness, Donna Kazee's delightful Rubber Stamp store. I was touched by the warm welcome I received, and by the supportive, sharing group of women I met.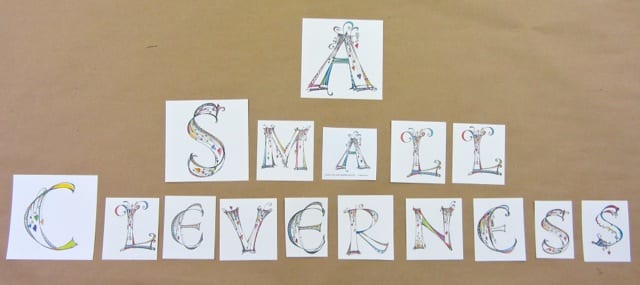 I wanted everyone in the Zenspirations Dangle Monogram class to be able to create their own special monogram, so after demonstrating how to do the the patterns and double stroke the letters, I gave everyone the initial of their choice, and let them dangle away… below is a shot of Jan working on her J.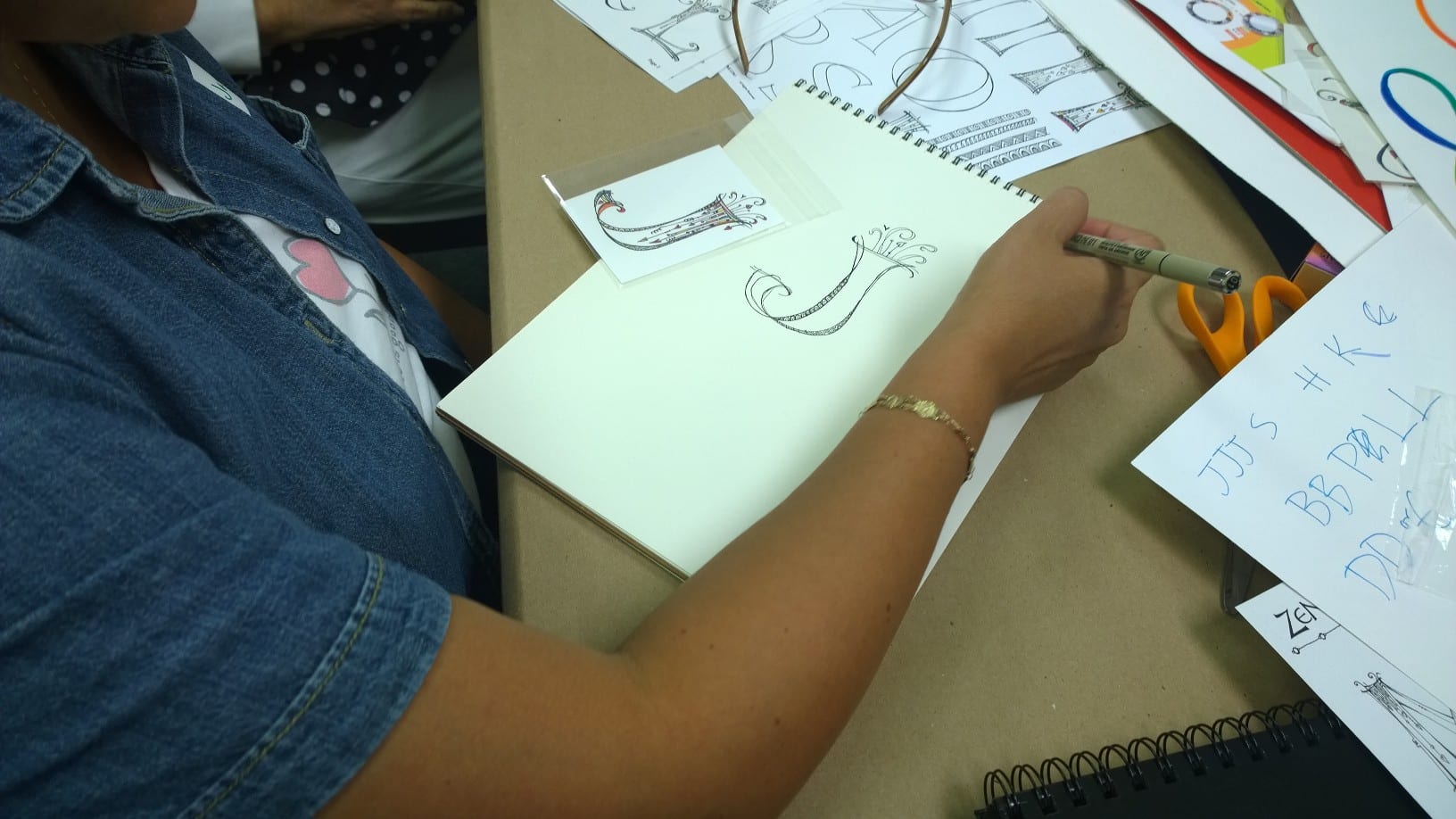 I was thrilled with the beautiful Dangle Monograms that everyone created!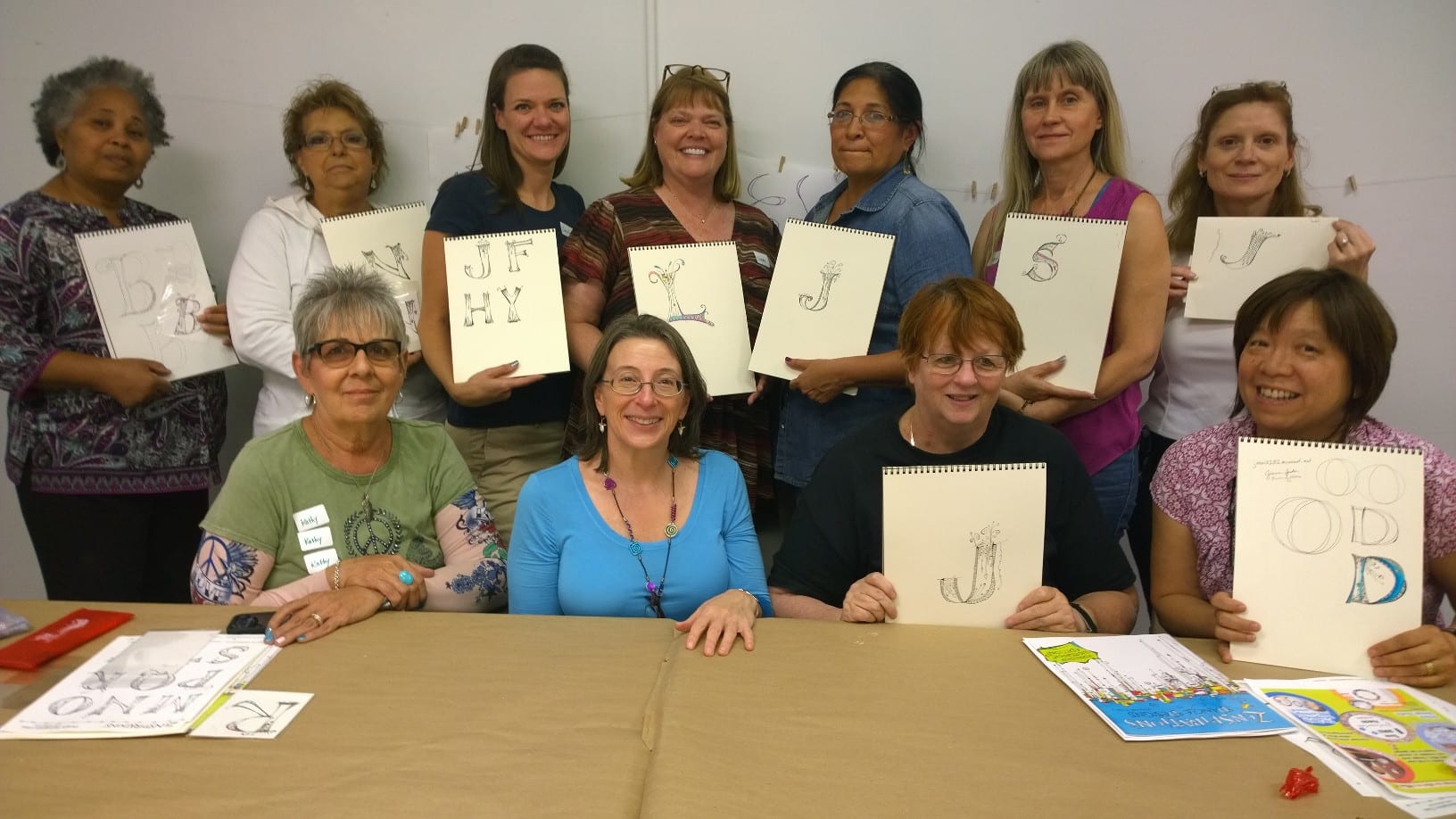 But the most exciting part of the weekend for me was being able to Dangle on Donna's Door. Using Sakura's Permapaque pens (great for when you want to write on the walls– the door– or other non-paper surfaces!), I demonstrated the steps involved in creating a Zenspirations Dangle Design by actually drawing on the door… good thing Donna had a step-stool handy so I could reach the top!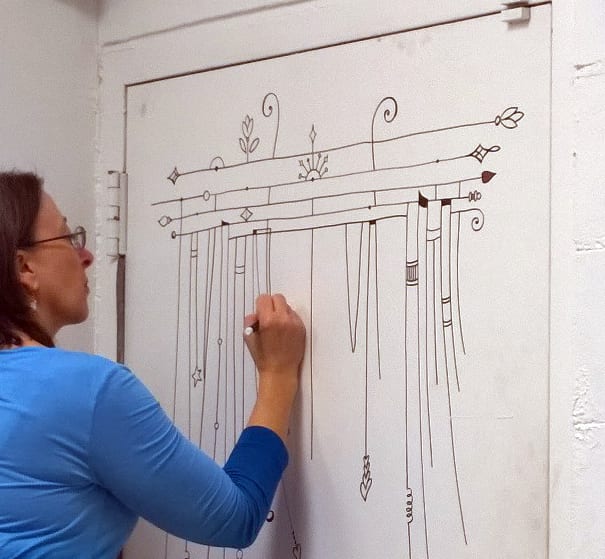 The photo below shows the design in progress…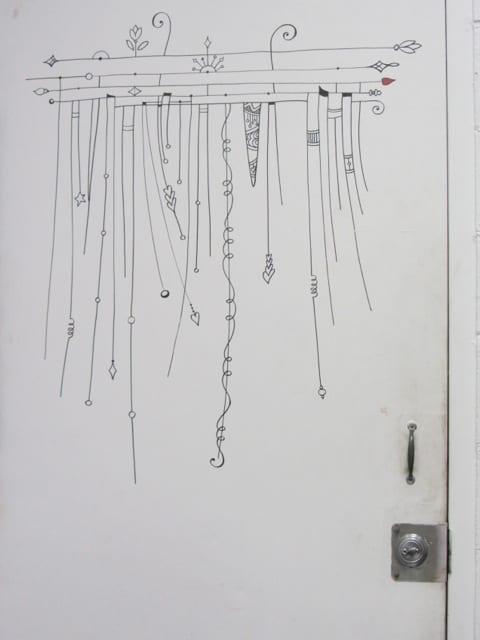 Once I had the basic Dangle done, I used pearlescent Permapaques to add touches of color.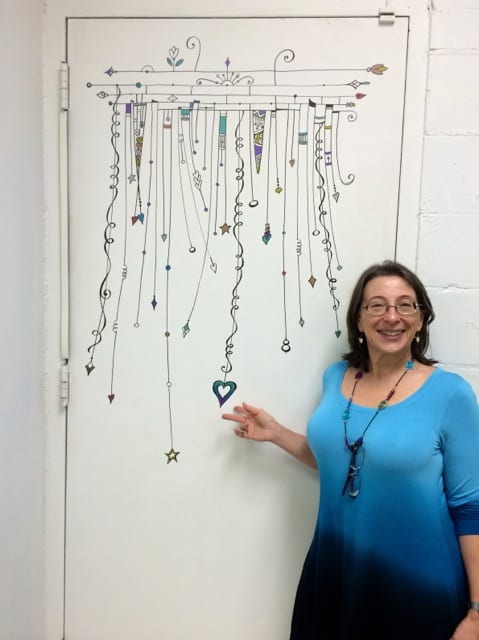 While I was working on the door, everyone else was working on their Dangles… Jan's got the concept down!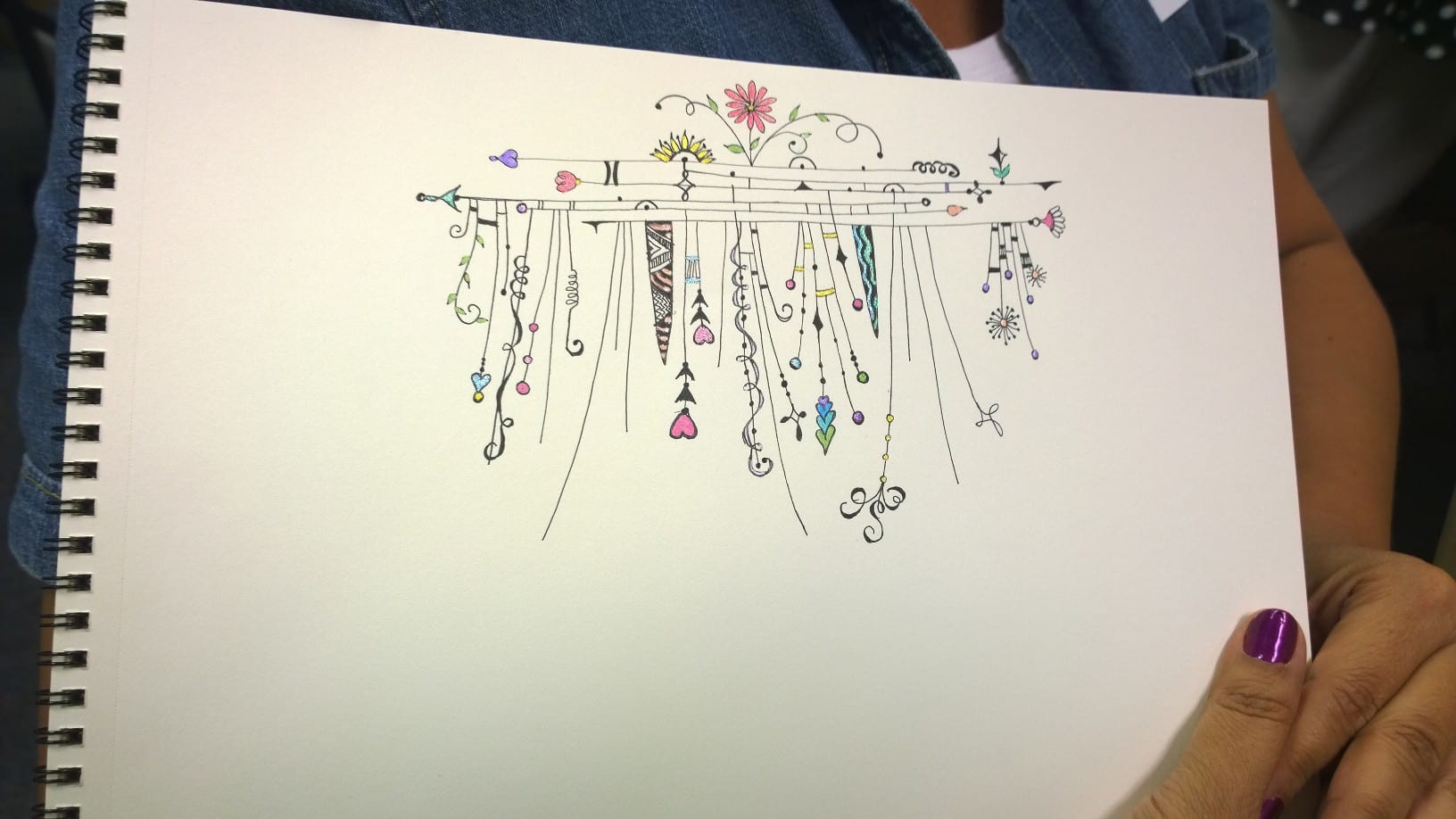 So does Wendy– I love the house she added at the top!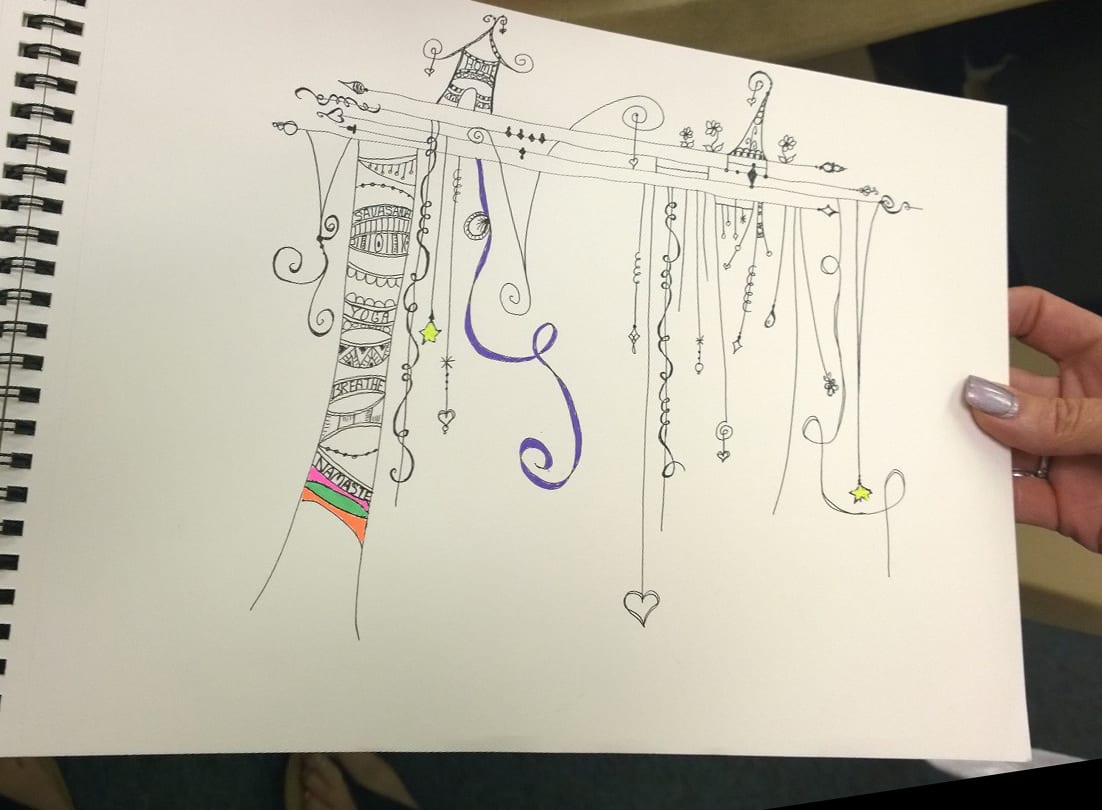 Each dangle was beautiful and unique; a true reflection of the special women who created them.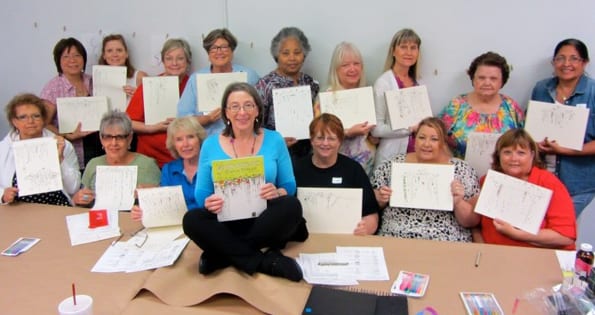 Zenspirations is not about trying to draw perfect images– it's about the joy that comes from putting pen to paper, and the calm understanding that only by being willing to experiment can we grow. So my wish for you is that you are eager to take a chance today… to do something unexpected and see where it leads… I hope you'll take a moment to leave a comment and let me know what you did… and where it led.
Stay Zenspired,
Joanne