A Time for Renewal
Tuesday, March 27, 2018
Hi Everyone,
Springtime is all about rebirth & renewal, and since it's the last week of March, I wanted to share April's Zenspirations® Word of the Month: Renew, which I lettered with an Apple pencil in the Procreate program on my iPad Pro.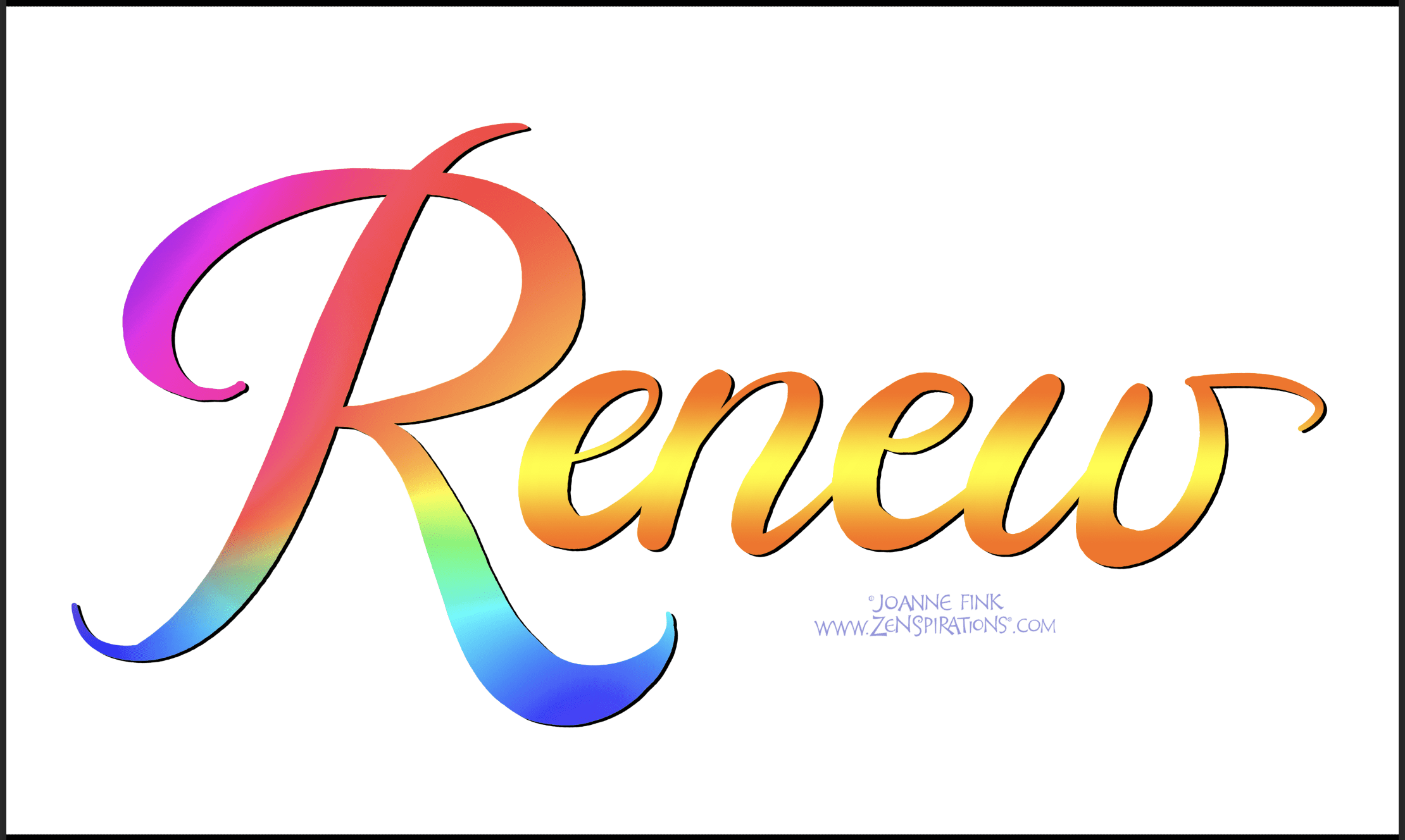 I drew the art for April's Word of the Month page with my favorite pen– an 01 Pigma® Micron® by Sakura. I invite you to use the design as a springboard for your own art and writing. I'm planning to use mine to jot down the 'RAW' moments of 'Reverence, Awe and Wonder' that I experience this month.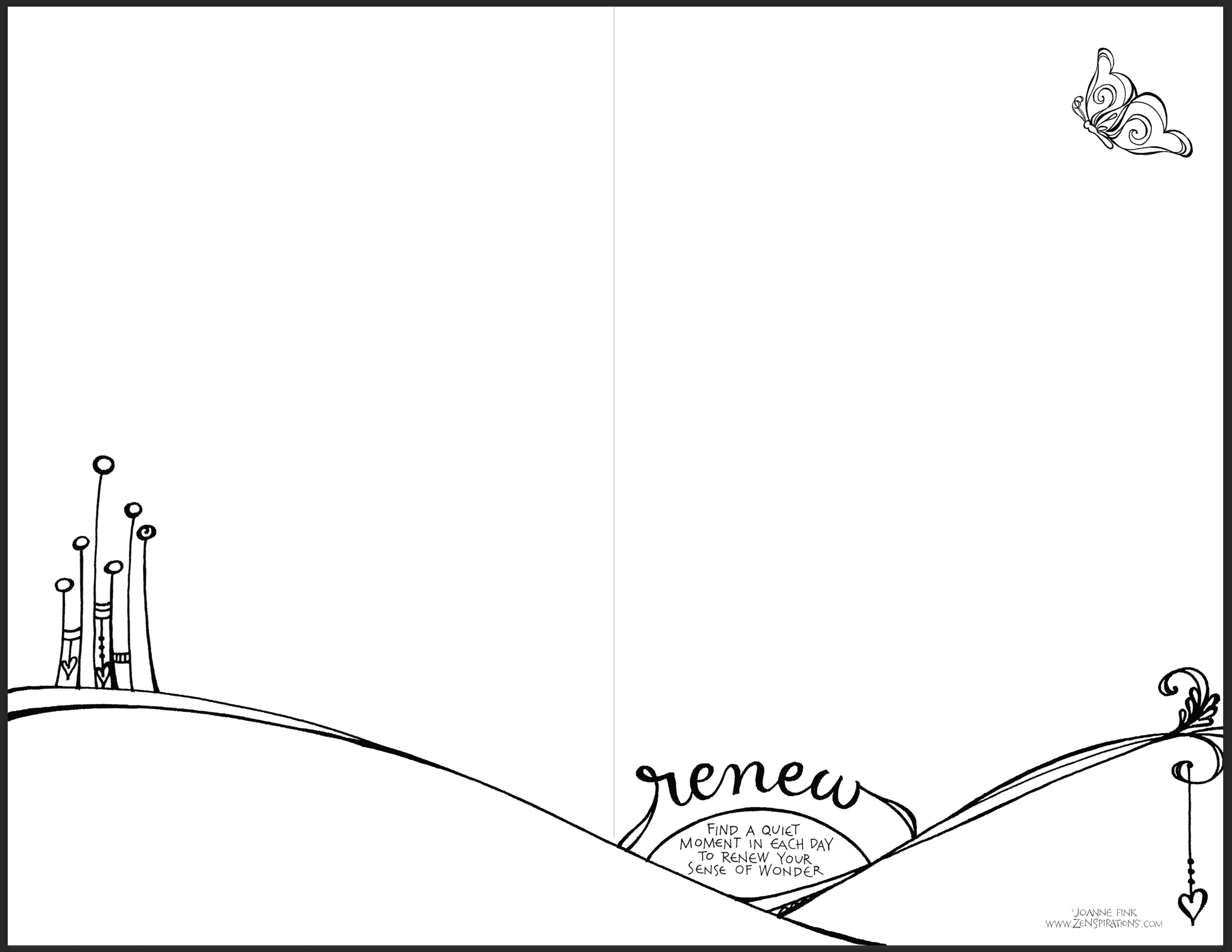 Click the link below to download your FREE copy of April's Zenspirations Word of the Month:
Zenspirations®_by_Joanne_Fink_Blog_WOTM_April_Renew
For everyone who will be celebrating Easter or Passover this week, I hope you find meaning in the rich traditions of your faith. If you know someone who may not have anywhere to go to celebrate the holiday, and you have space at your holiday table, please consider asking them to join you. Reaching out in kindness is one of the nicest things you can do for someone who is alone.
I invite you to share the designs below with your friends and family. The first Easter design is a hybrid of physical and digital: the lettering was done in the iPad Pro, and the illustration was done by hand. I colored the design in PhotoShop using washes I 'painted' in Adobe Sketch on the iPad Pro. I'm wondering if other members of the Zenspirations community are also combining digital & physical art… please leave a comment letting me know– and also let me know if you'd be interested in my doing a video showing how I create art on the iPad Pro.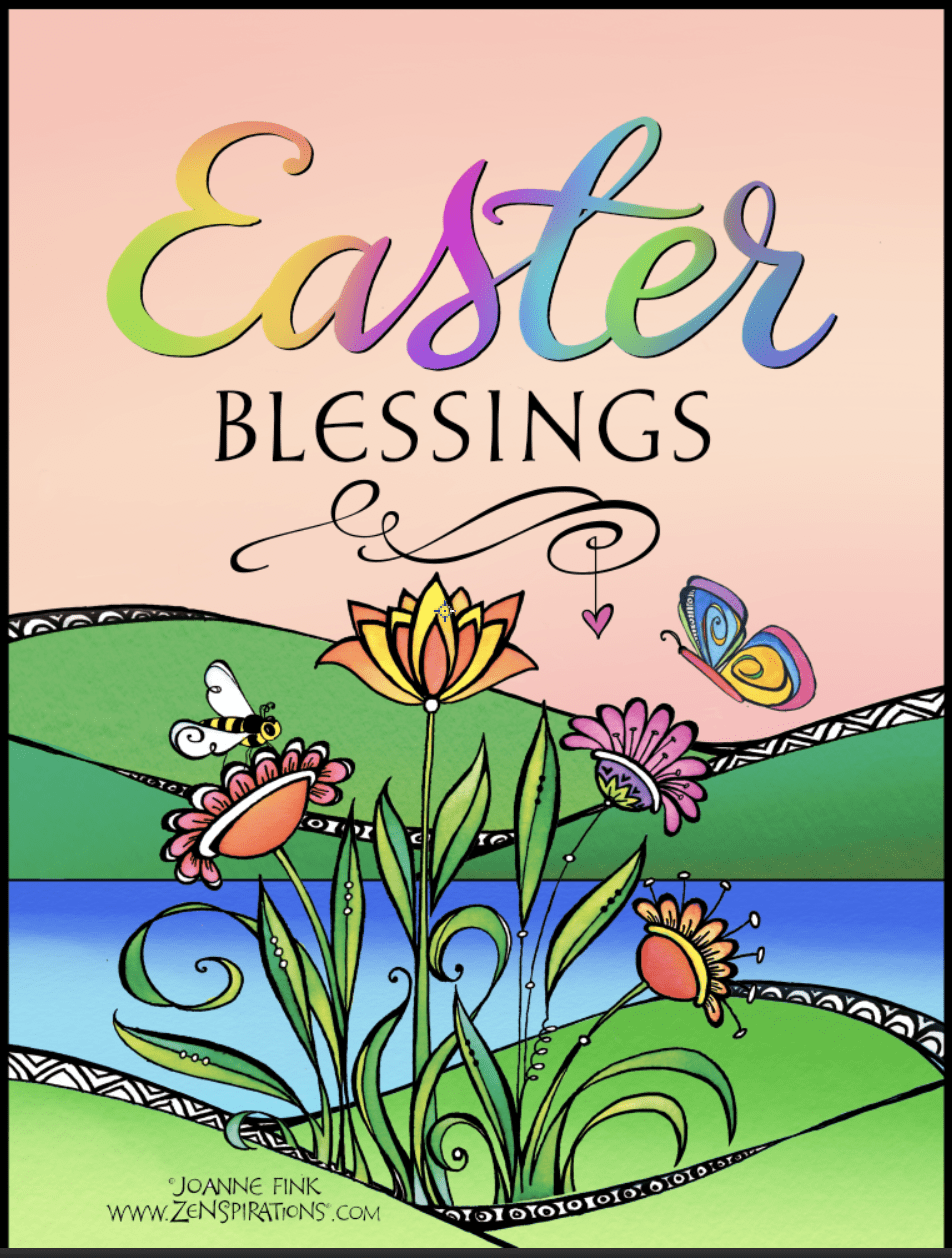 The second Easter design was hand drawn, painted & lettered, and I used PhotoShop to put the words inside the floral frame.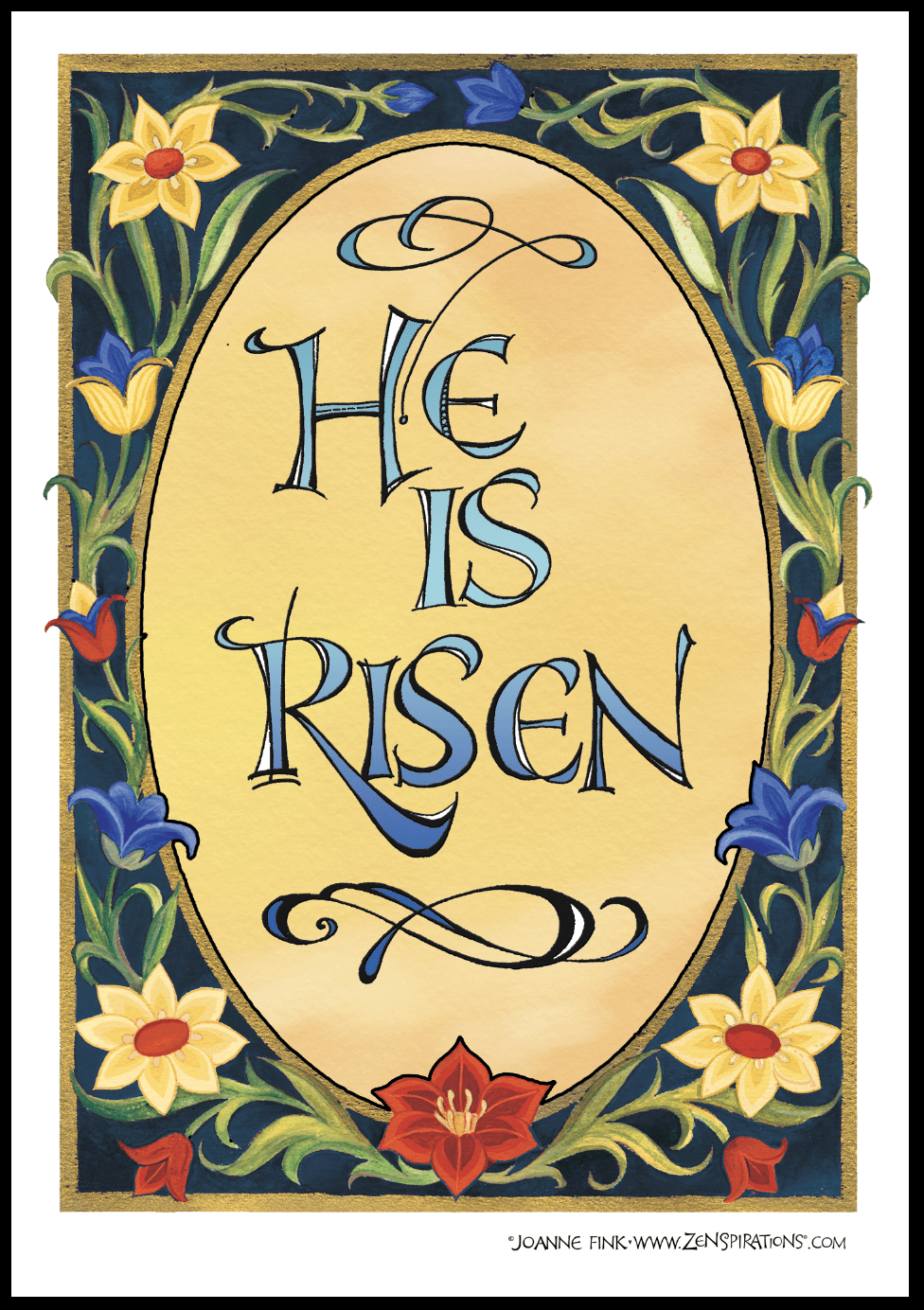 The Passover design below was made into a Seder Plate more than 25 years ago!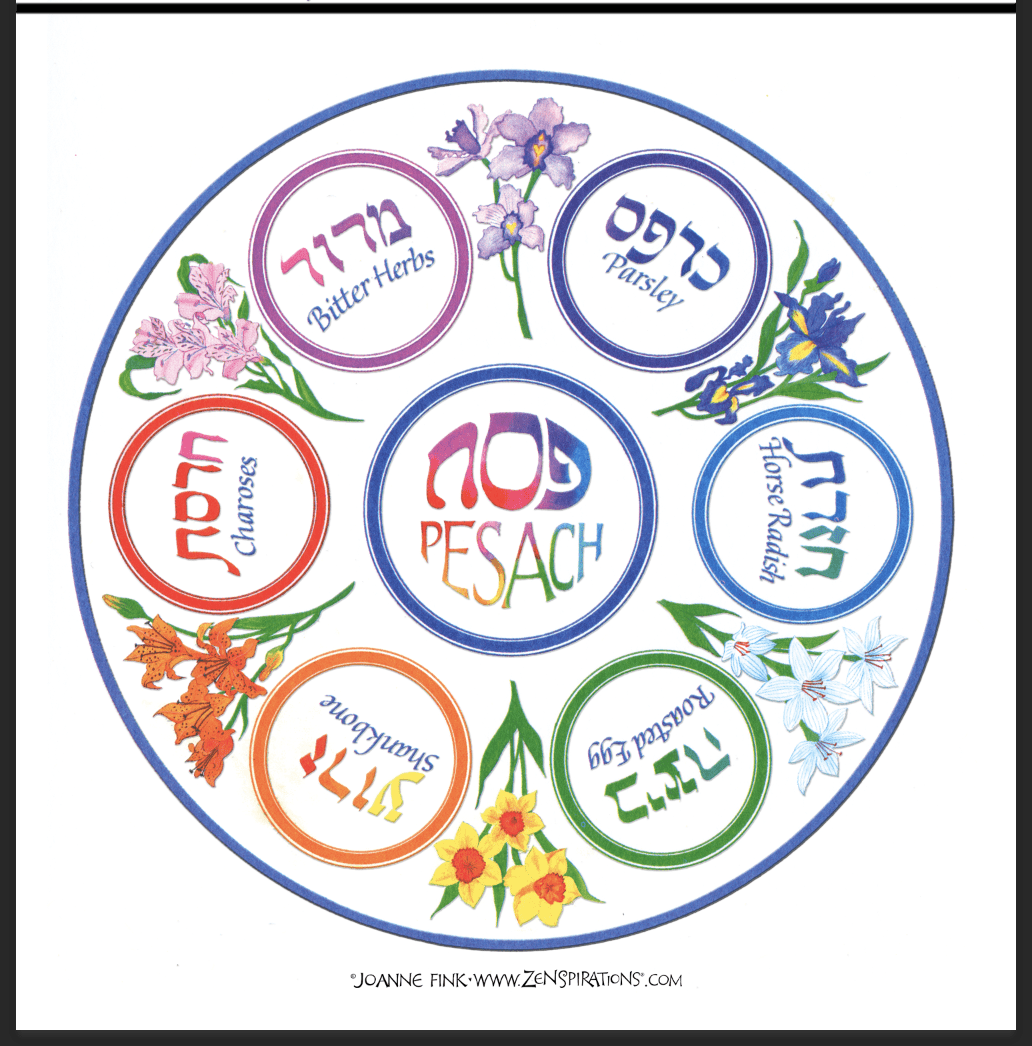 The Passover Prayer, On This Night, which I wrote last year, features one of the first washes I ever I 'painted' using Adobe Sketch on my iPad Pro.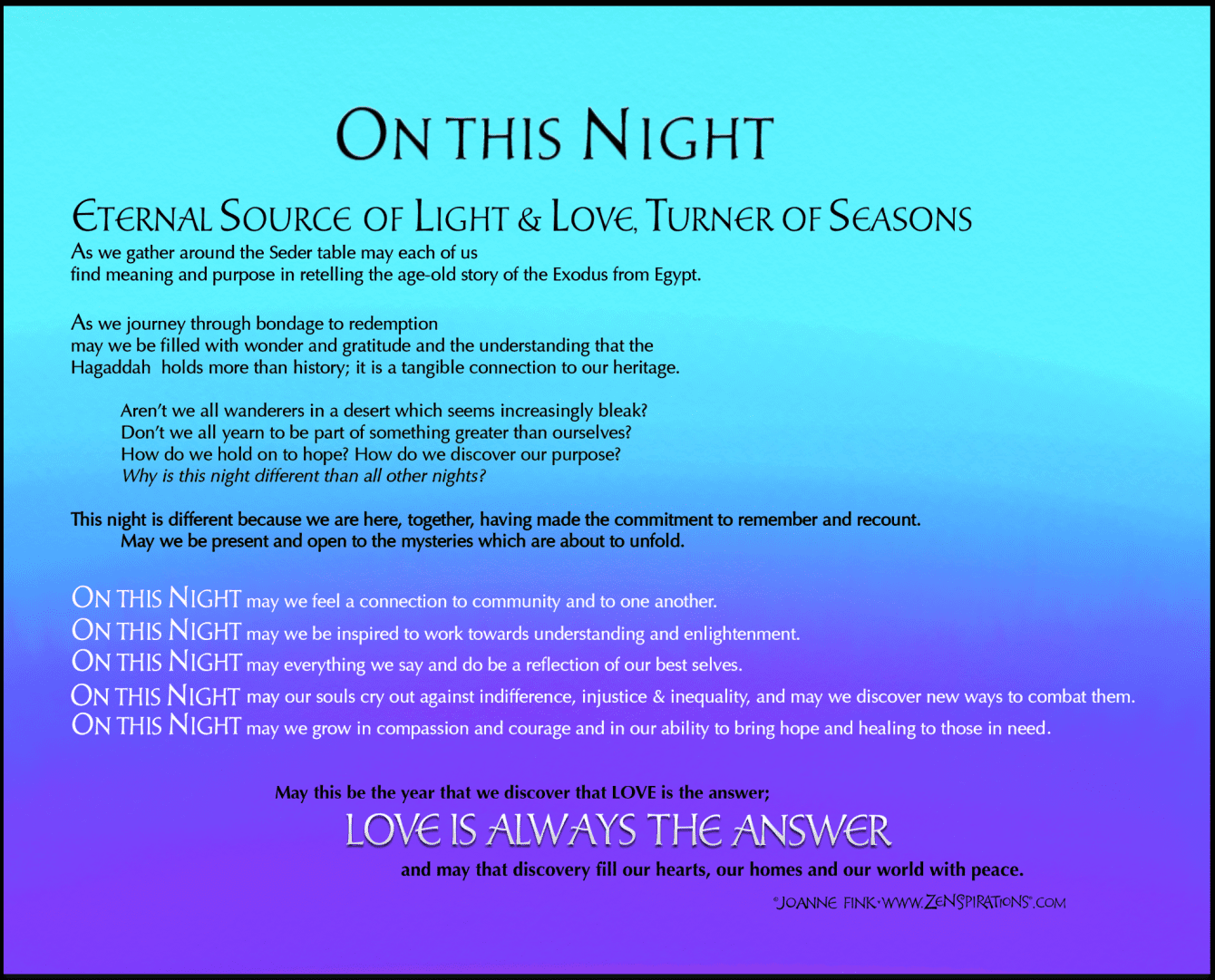 During this holy season, may our souls cry out against indifference, injustice and inequality, and may we discover new ways to combat them. May we grow in compassion and courage, and in our ability to bring hope and healing to those in need. May each of us be inspired to work towards understanding and enlightenment, and may everything we say and do be a reflection of our best selves.
Stay Zenspired,
Joanne