A Transformative Journey: Staying in the Flow
Tuesday, October 23, 2018
Hi Everyone,
Ten weeks from now we will begin a new year! I've started to think about what word to choose for 2019, and wanted to ask those of you who chose a word for 2018 to share (in the comment section) how you selected and used your word, and how it has influenced you this year. The journal below has words suggested for our 2016 Word of the Year by members of the Zenspirations® Create, Color, Pattern, Play Facebook Group.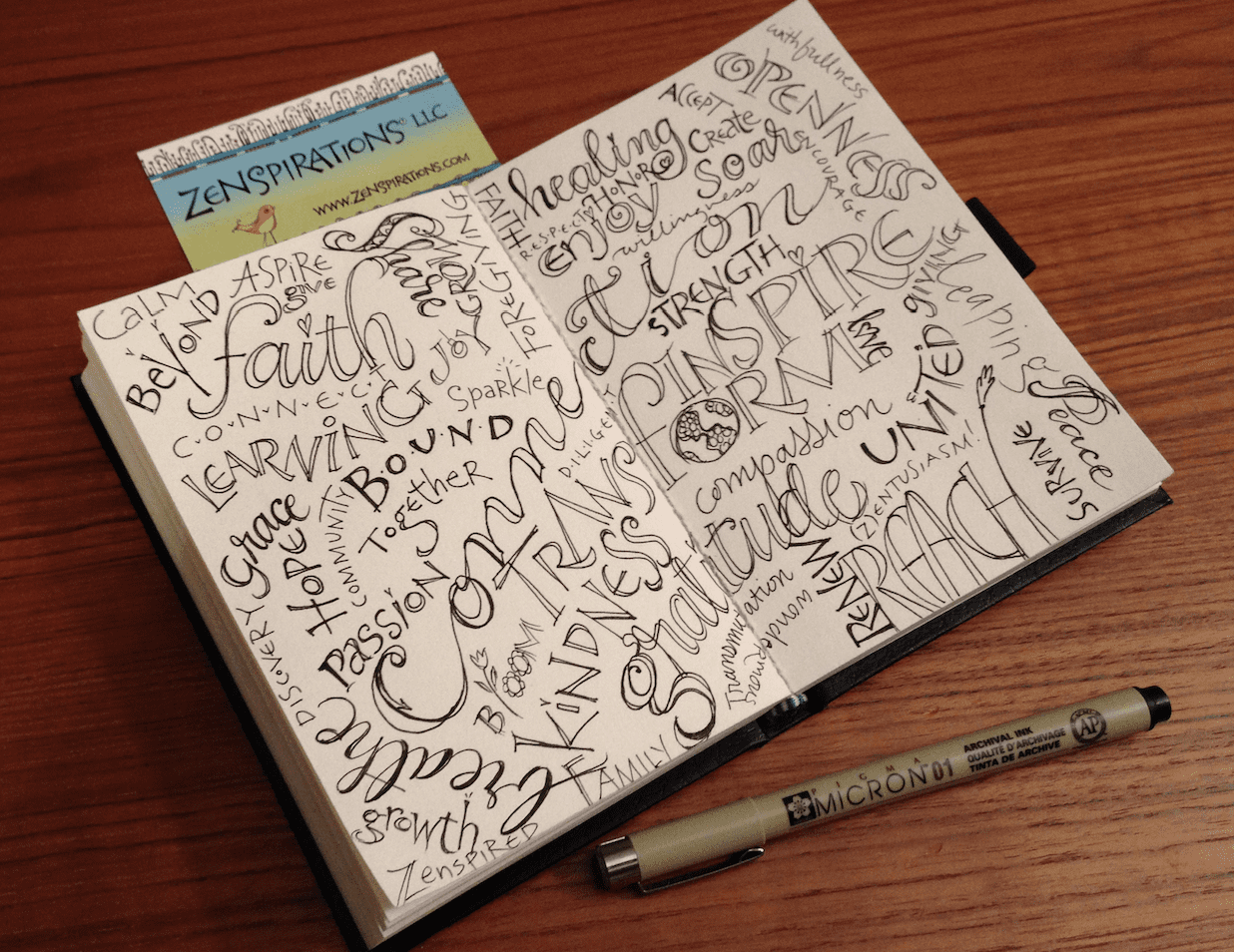 I incorporated some of the words suggested for 2018 into the first design I created this year: Transformative, Holy, Humility, Respect, Persevere, Commitment, Love, Kindness, Pray, Cooperation, Goodwill, Awareness, Purpose, Emerge.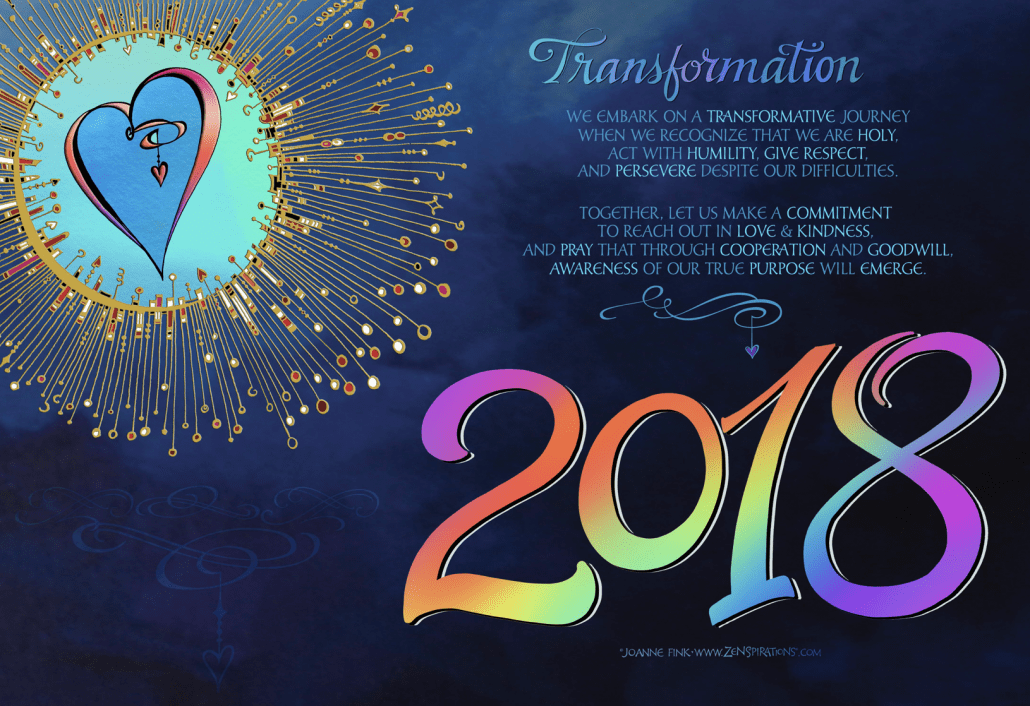 The piece below, which was the last design I created in 2017, is an alphabet of uplifting words, many of which were on my list of possibilities for my 2018 Word of the Year:
Morning Journaling is part of my daily prayer practice, and I've lettered many of these words in countless times in my journals. My friend Elizabeth Motyka, who chose the word 'FLOW' this year, inspired several journal pages: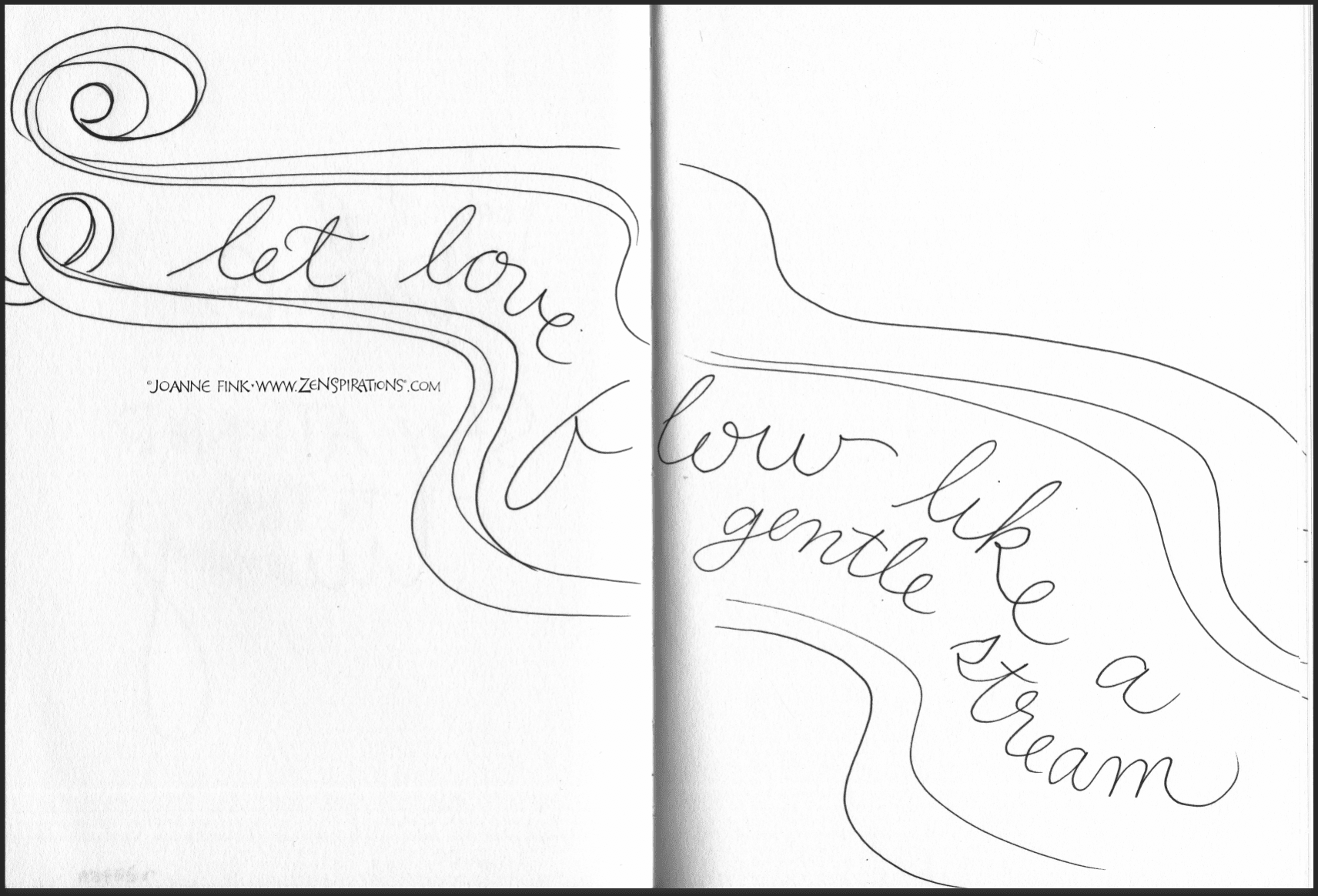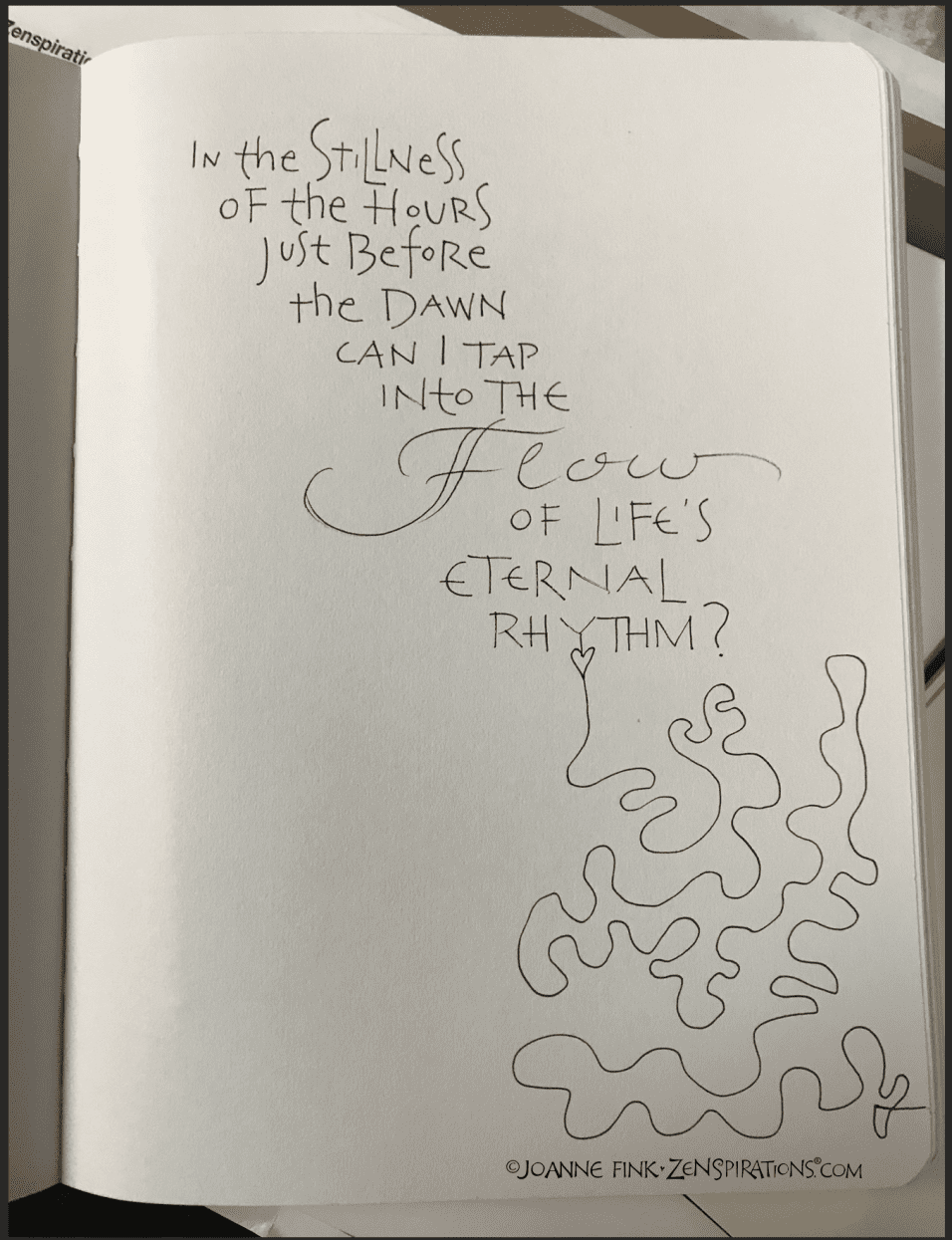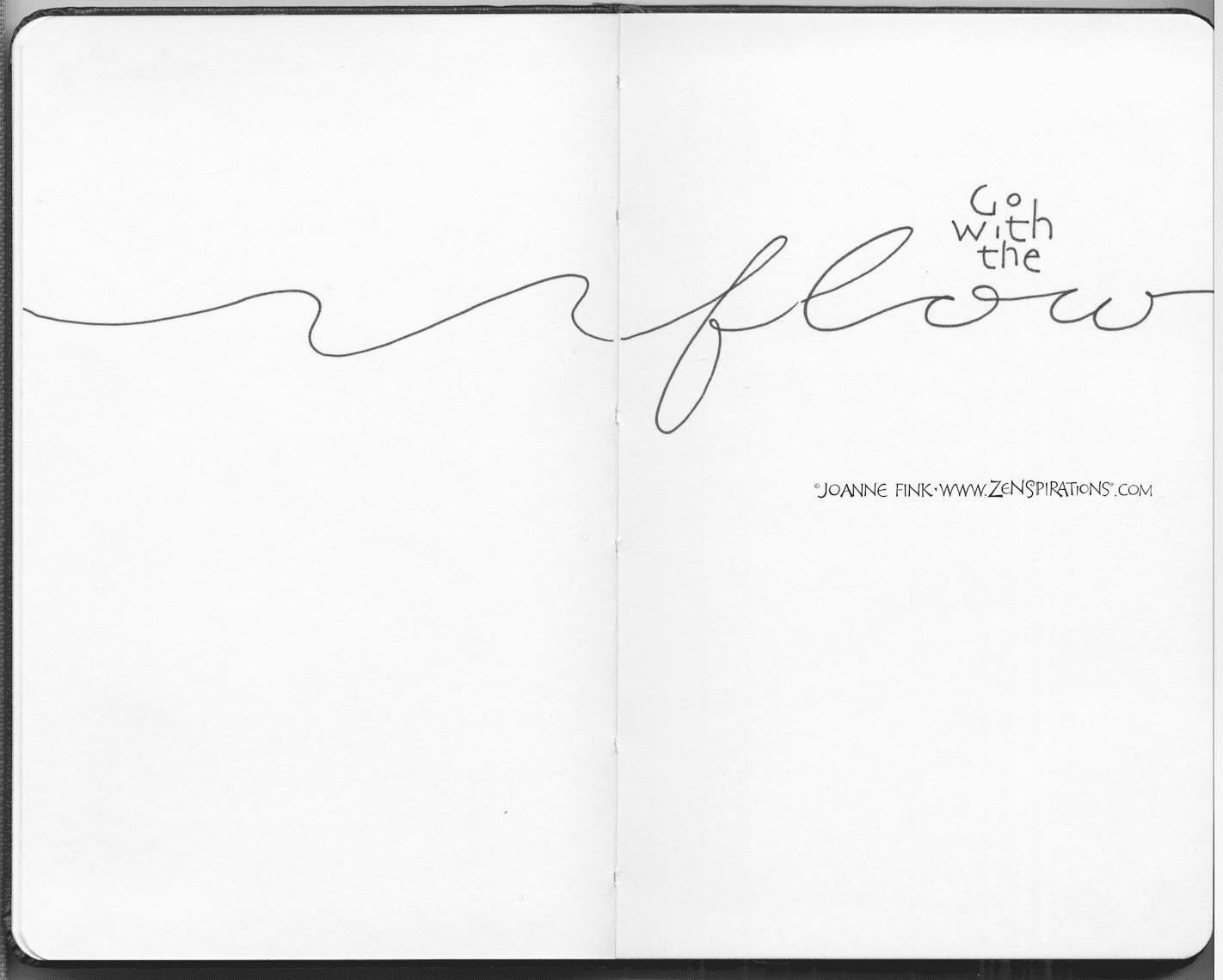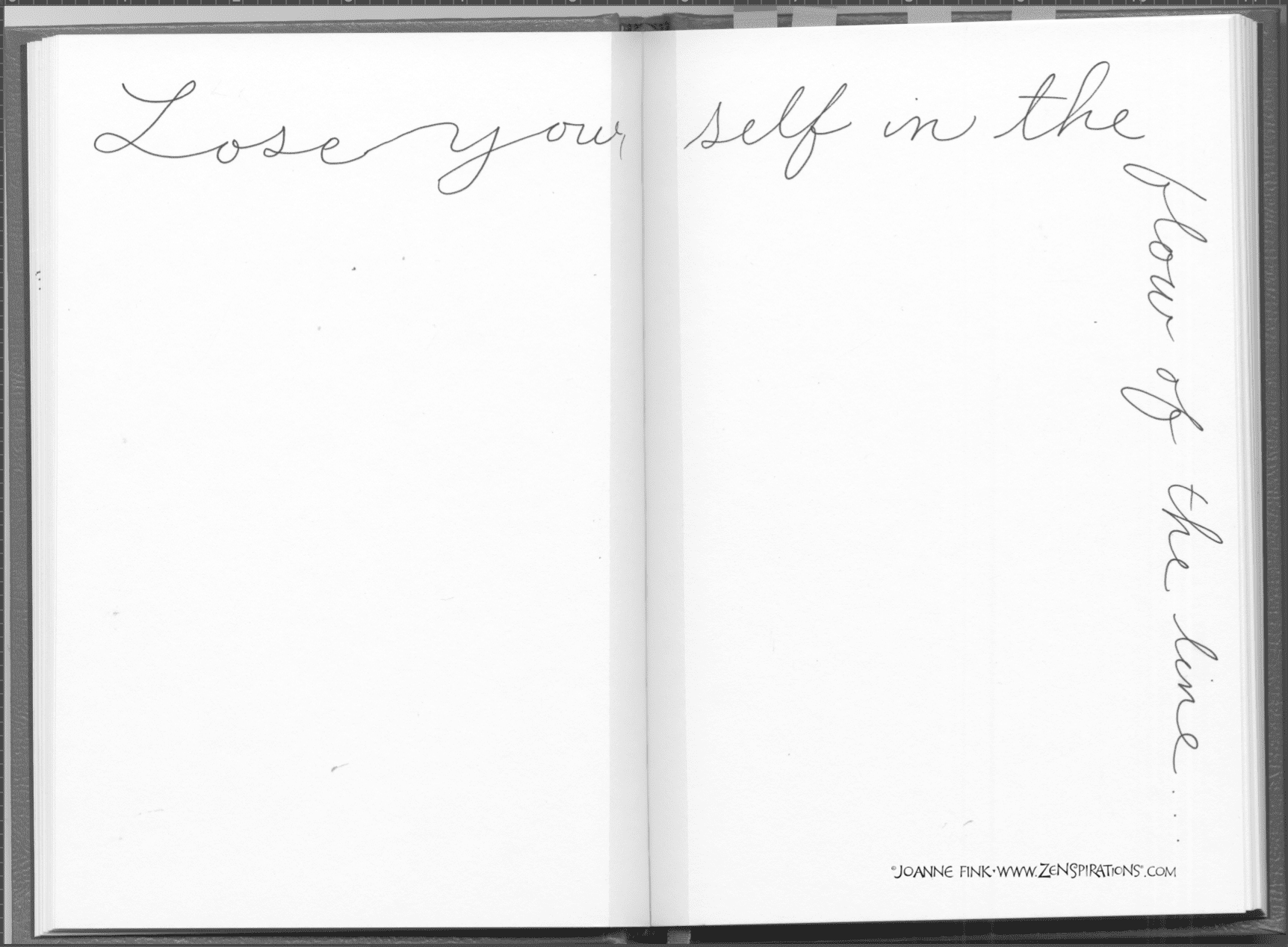 In addition to putting pen to paper, I've also been lettering on my iPad. I lettered this one using the Procreate App: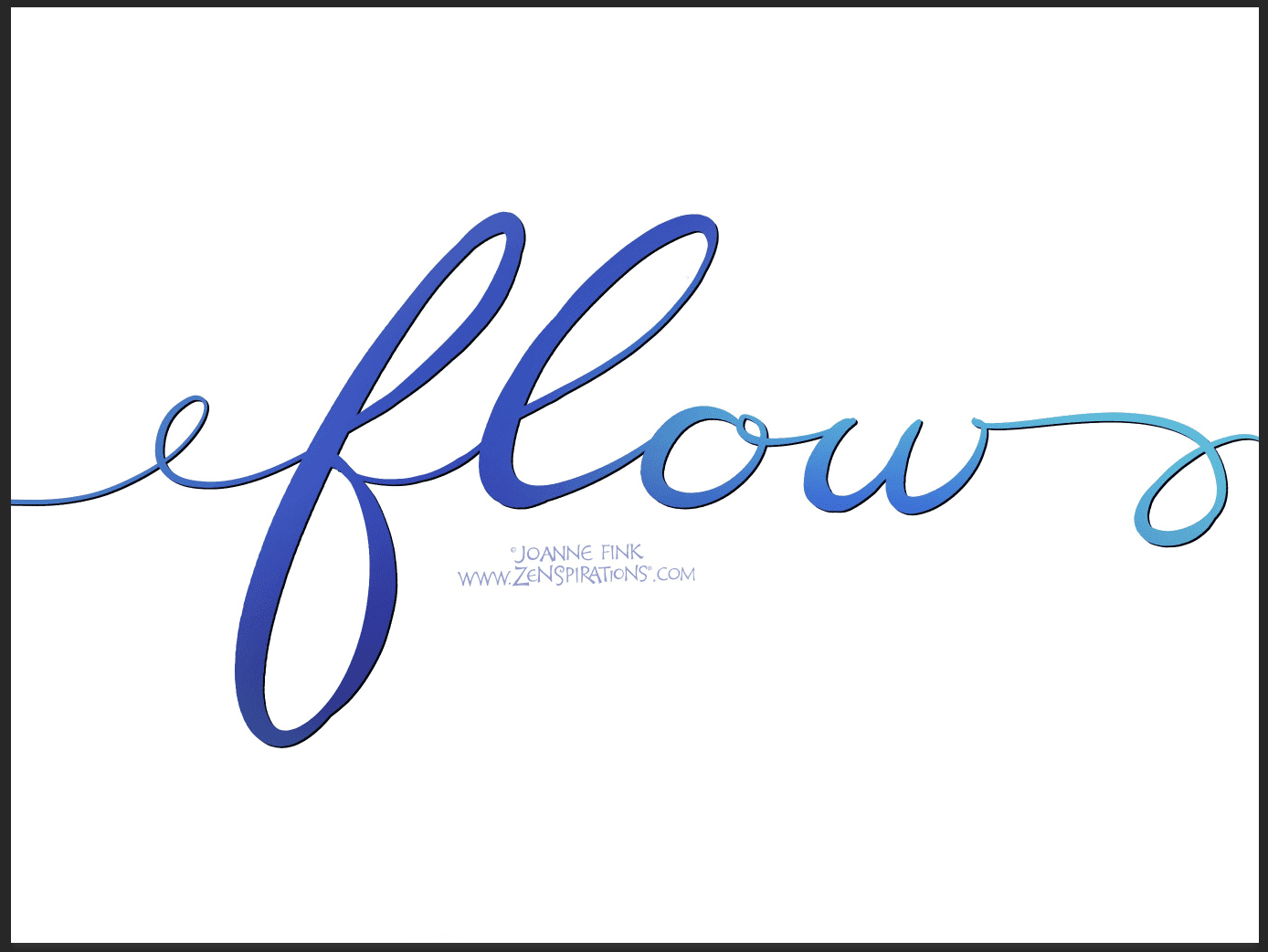 The ones below  were lettered using the iOrnament App: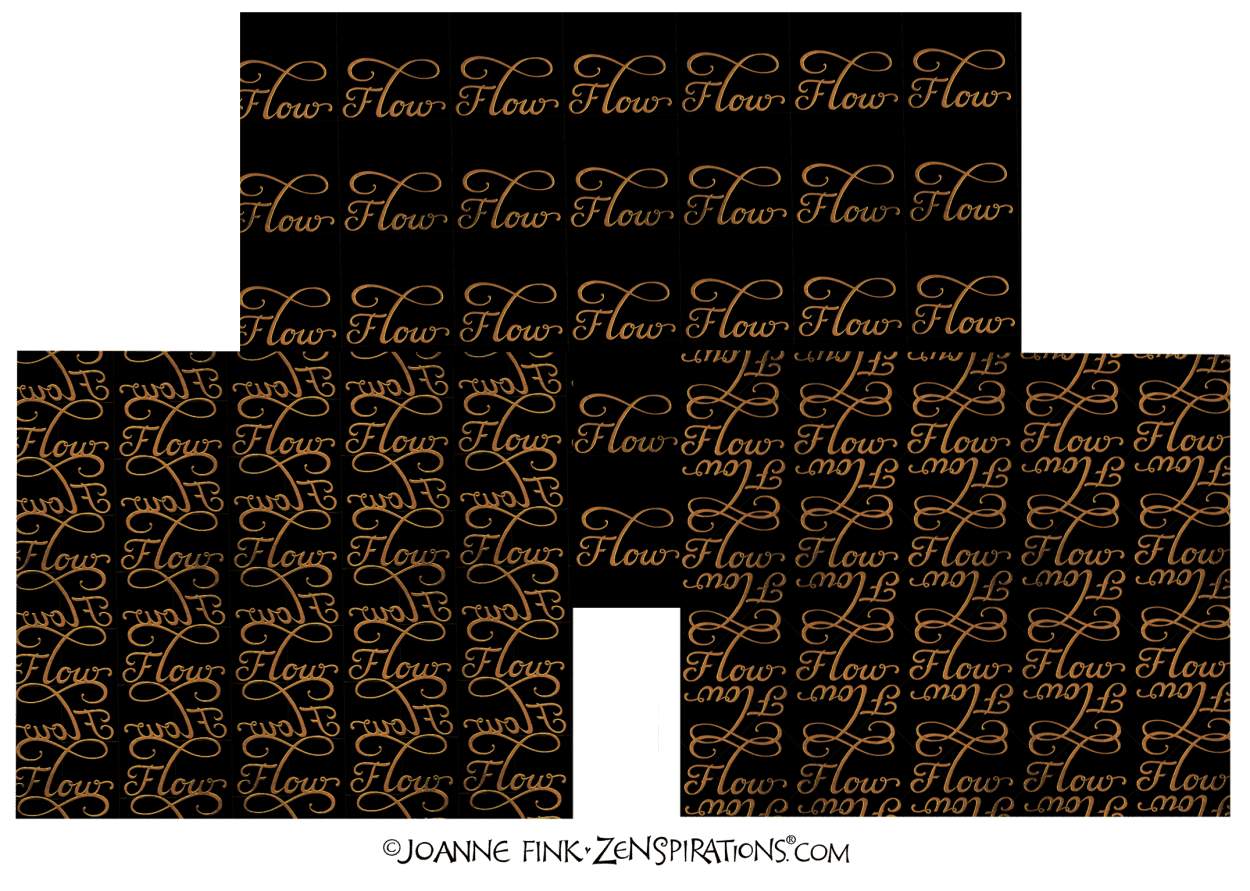 Flow is a word that has resonated with me for years, because I try to let love, compassion and inspiration flow through me.  Here are a few pages which flowed from my pen in recent years: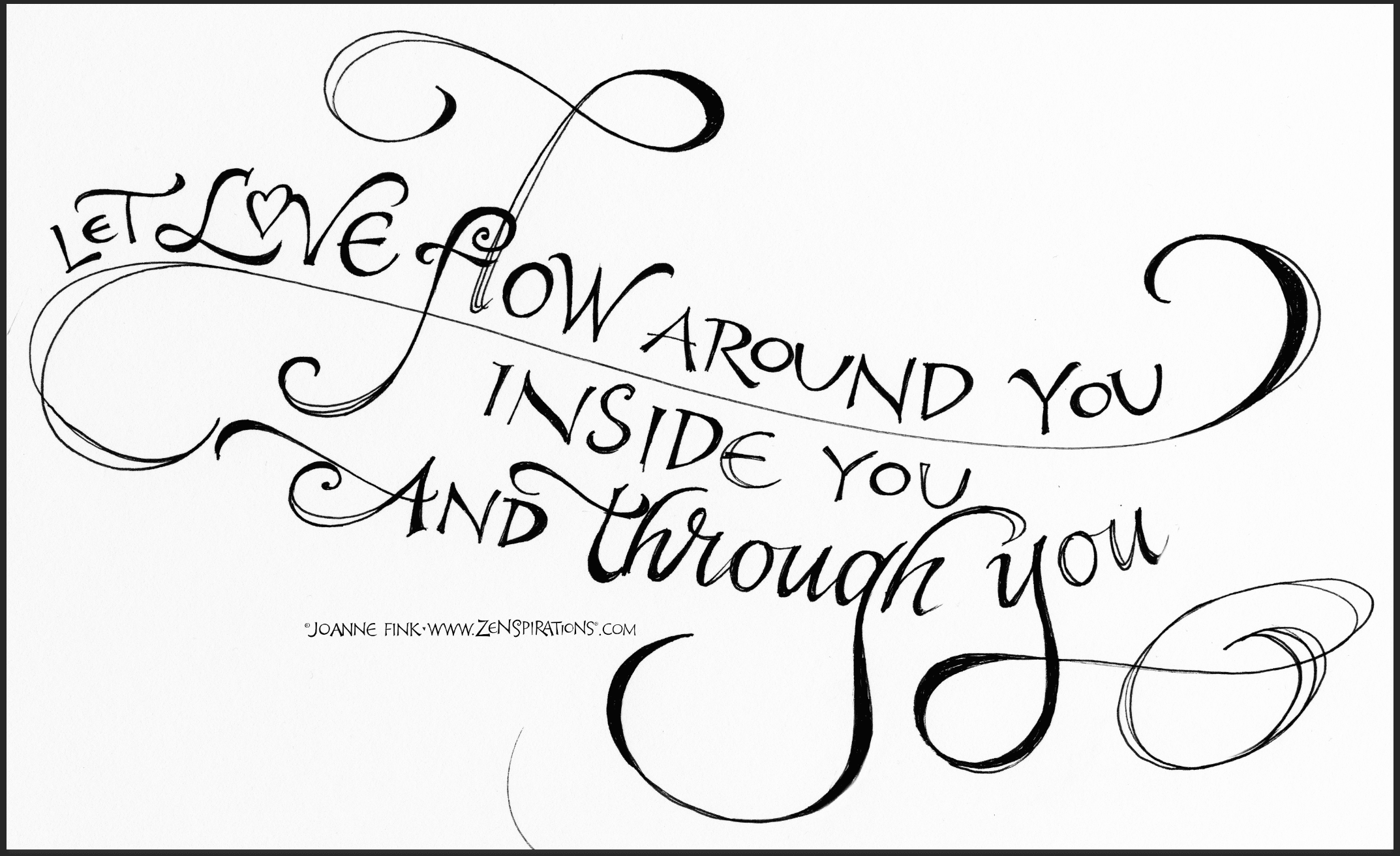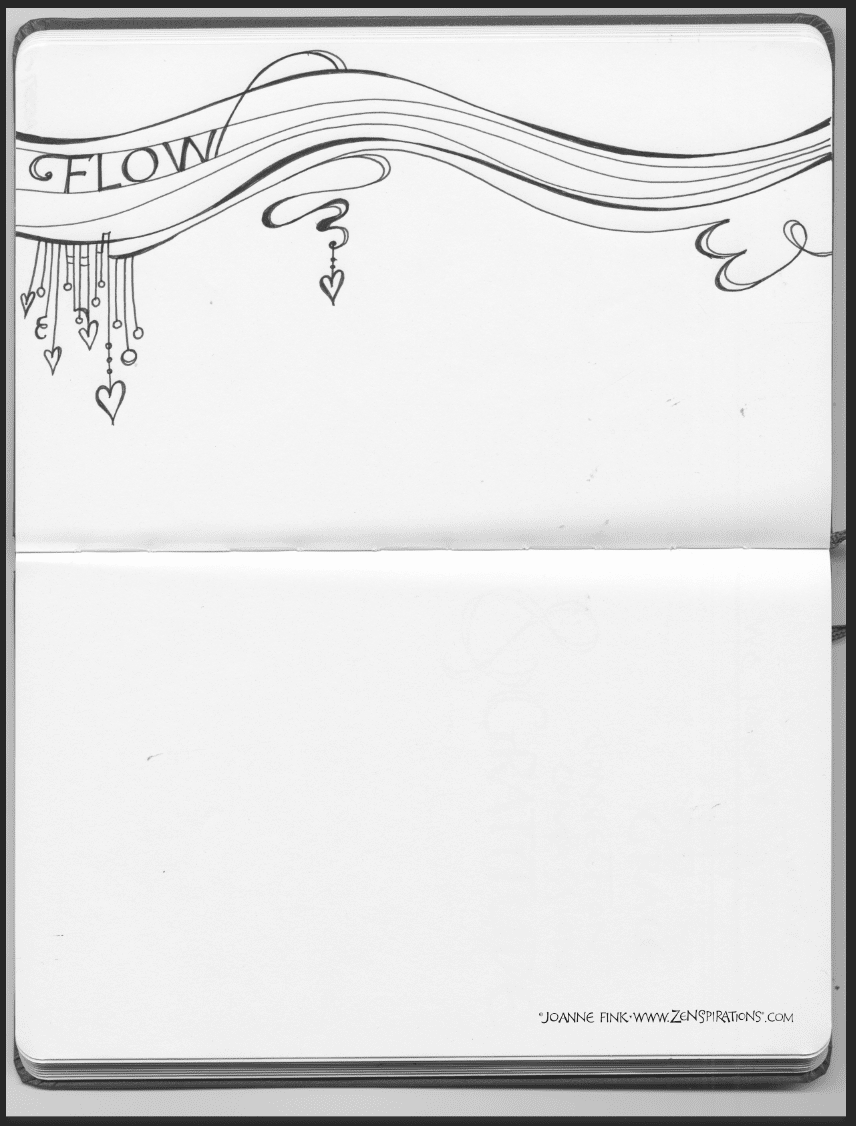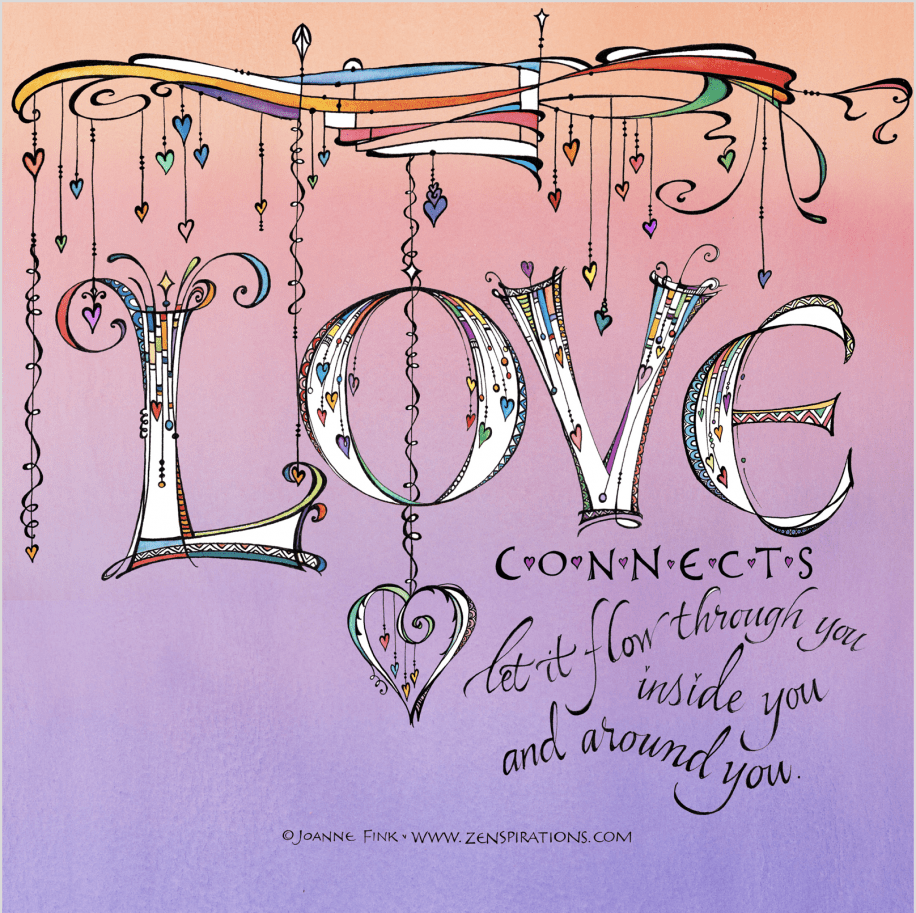 I'm developing a Word of the Year seminar, and am wondering if anyone would be interested in reviewing the handouts and testing the guided exercises on reflection, selection, visualization and connection. Please leave a comment to let me know if you'd like to be a 'Guinea Pig' (and get a jump start on determining your word for 2019!).
Before closing tonight, I wanted to say thank you to everyone who bought the downloadable card crafting kit from my Etsy Shop. I can't wait to see the cards you create! Here's a visual in case you missed last week's blog: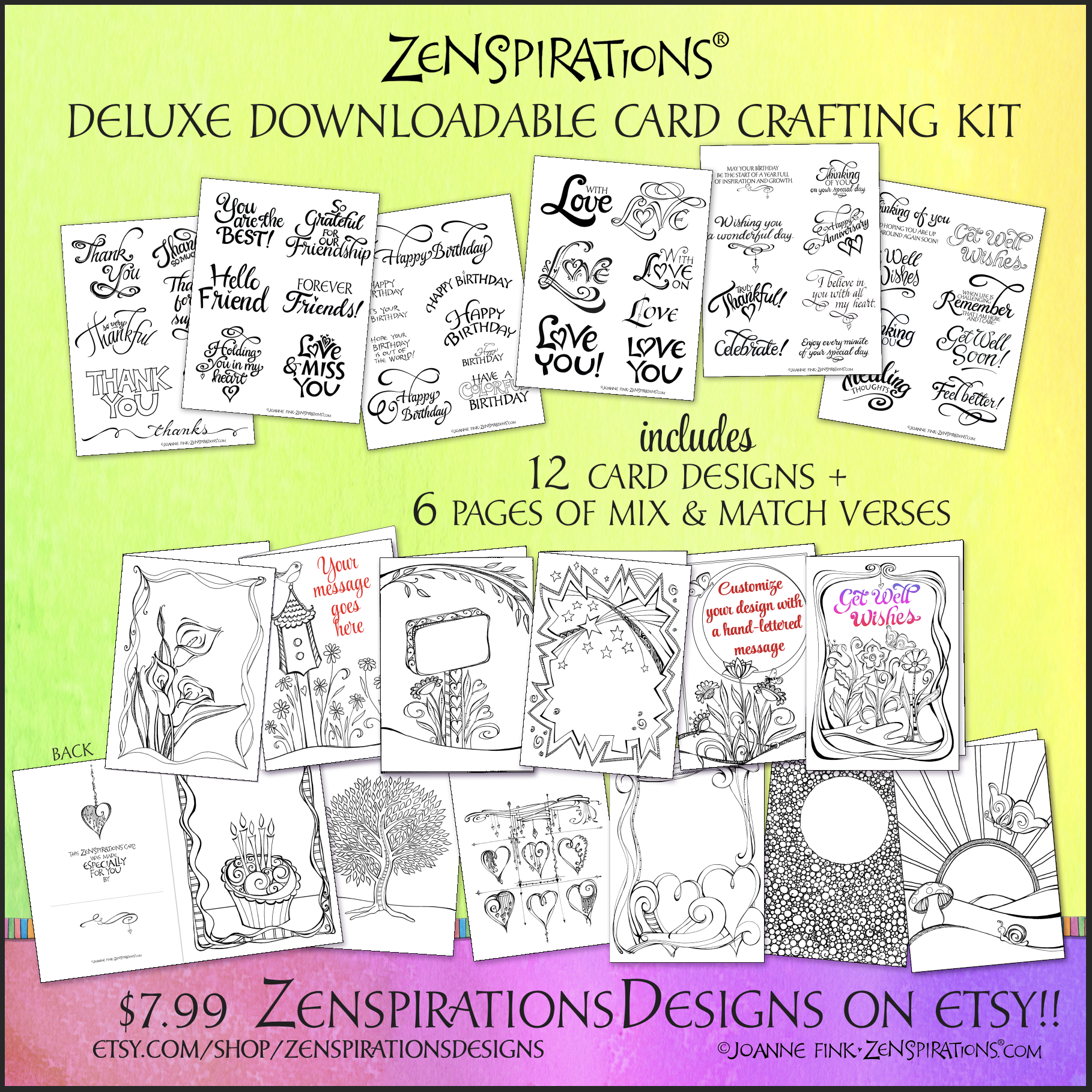 I'd be grateful if you'd share this with your friends and family who like to make cards.
Stay Zenspired,
Joanne