Beginning Again
Tuesday, January 6, 2015
Hi Everyone,
I was deeply moved by the comments that were left in response to the CROSSROADS piece I posted last week… thank you to everyone who shared from your heart… especially those who shared the lessons they learned on their 2014 journey… STILLNESS… GRATITUDE… STAYING GROUNDED… KNOWING GOD CARES… If you haven't had a chance to read the moving comments people posted, I hope you'll take a few moments to do so. We can all learn from one another, and I see 2015 as an opportunity to BEGIN AGAIN… grow, to learn, to connect, to create and to make a difference for others.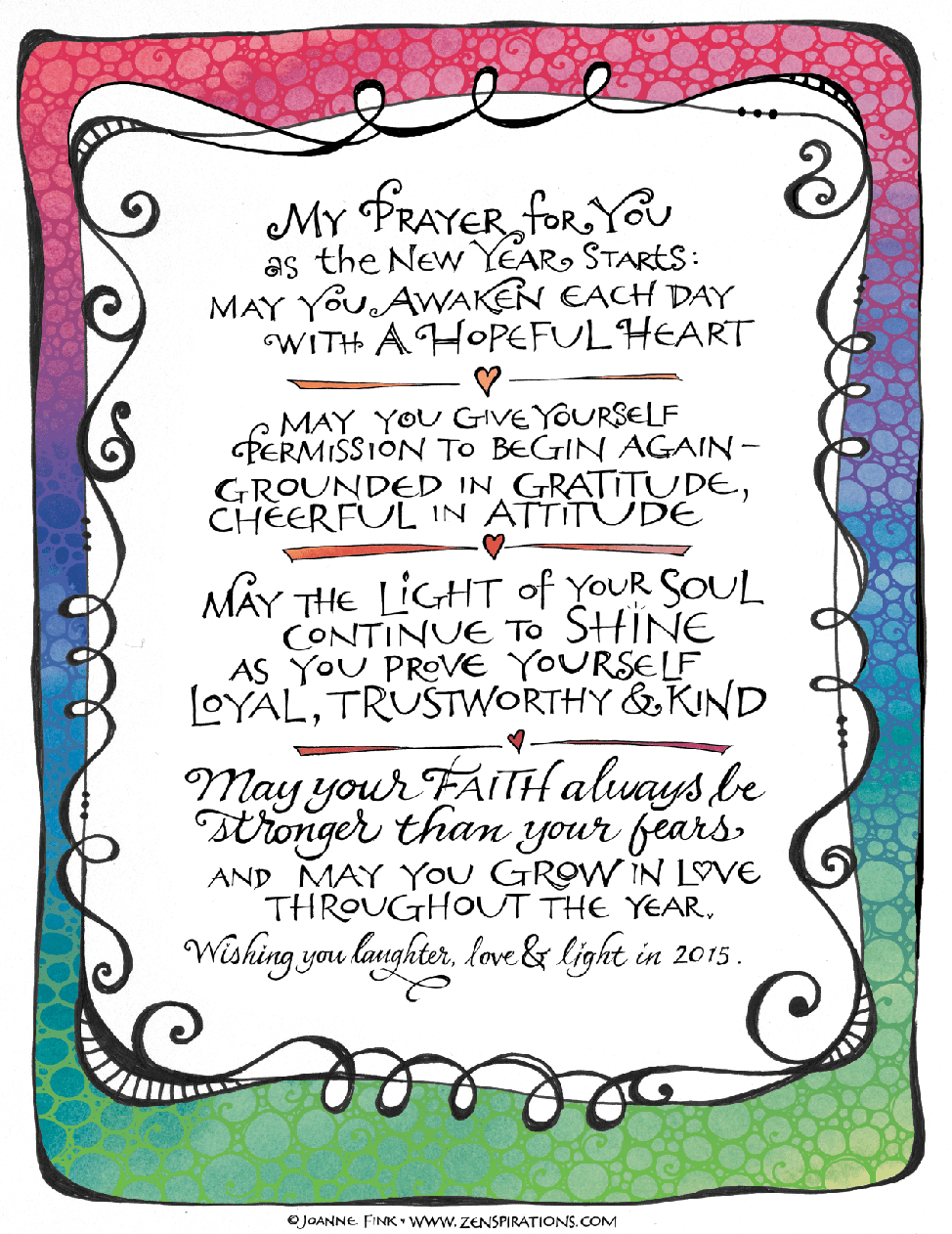 On Thursday I am headed to the CHA (Craft & Hobby Association) Show in Anaheim, California. I'm looking forward to connecting with old friends, visiting with Zenspirations fans, searching for new tools & trends, and of course, teaching Zenspirations in workshops, make-n-takes, demos and book-signings. If you'll be at CHA, I hope you'll stop by to say hello. Here is my show schedule:
FRIDAY:
8:00 – 10:00                        I'll be leading round-table discussions on Art Licensing for the CHA Designers
SATURDAY:
10-12                                    Book signing & demonstration at Fox Chapel, booth 1421 (my publisher)
1-4                                         Sakura Make & Take, booth 1734
SUNDAY:
10-12                                     Fox Chapel Demo & book signing, booth 1421
1-2                                         Demo at Westcott, booth 1706
3:00 – 5:00                           Zenspirations® Dangle Monograms workshop, room 210 (ONLY 2 SPOTS LEFT!)
MONDAY:
9:30-12:30                           Sakura Make & Take, booth 1734
1-4                                       Sakura Make & Take, booth 1734
One of the things I'm really looking forward to is visiting Impression Obsession's booth (2825) to see all the new Zenspirations rubber stamps they are introducing. For those of you who won't be at the show, here is a 'sneak peak' at the new line. These samples were created by the mega-talented Dawn Winburn.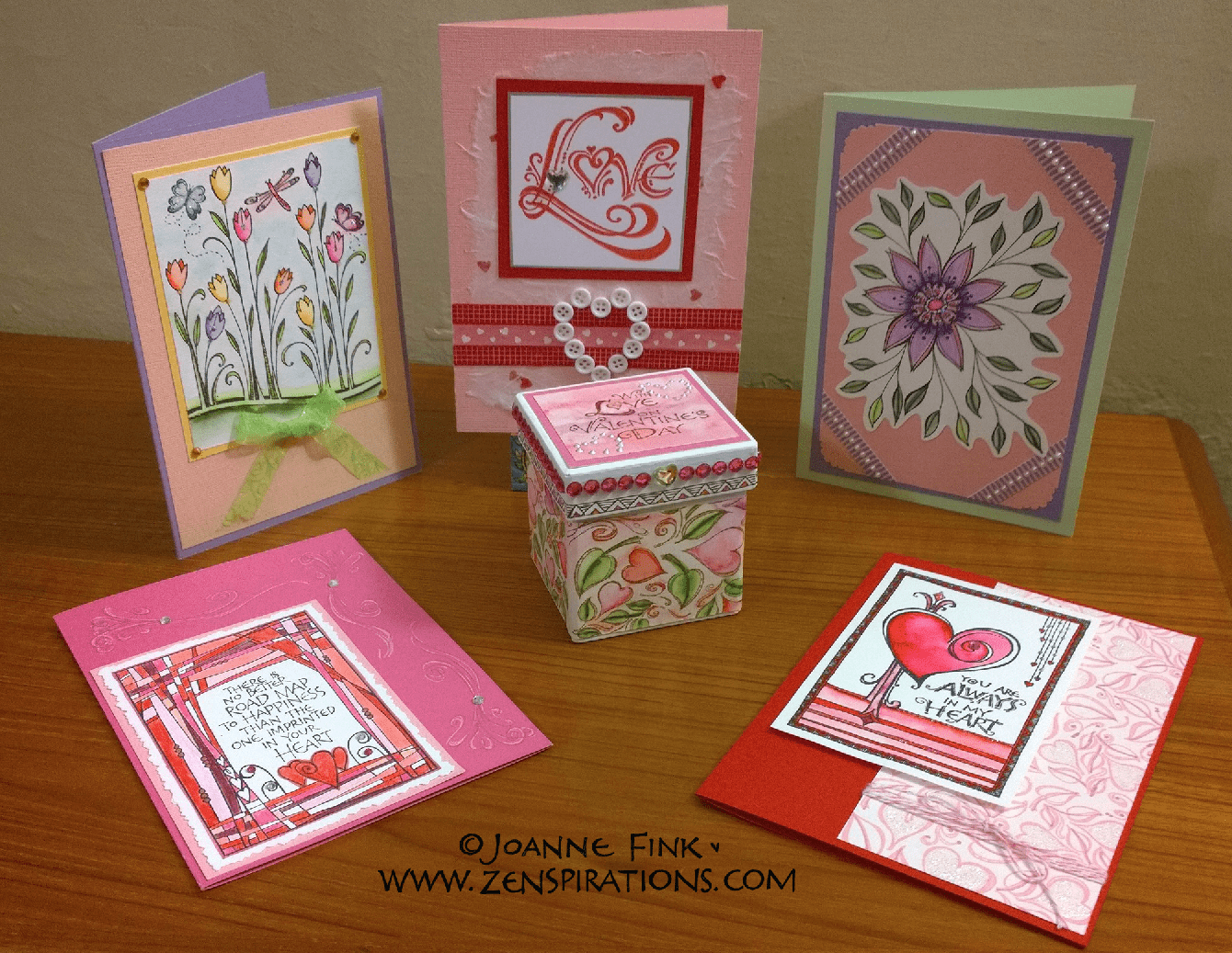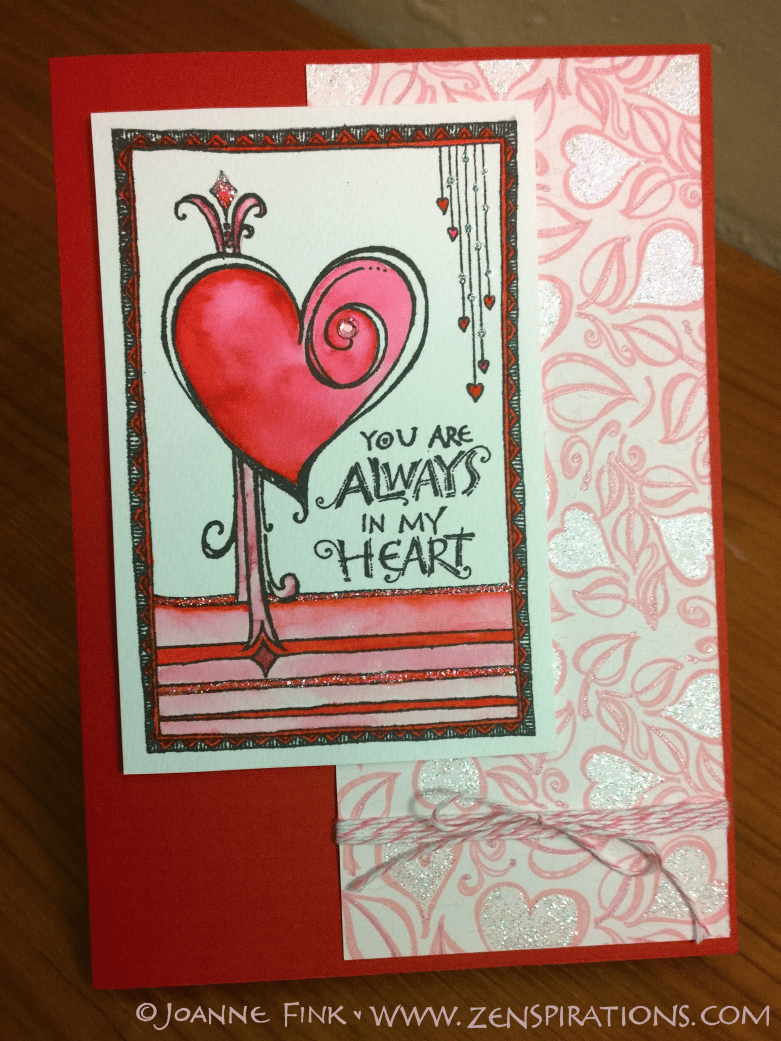 Most of the stamps from this release are Valentine's and spring themes. I love how Dawn used the same stamp to create the tone-on-tone background for the card above and the box below.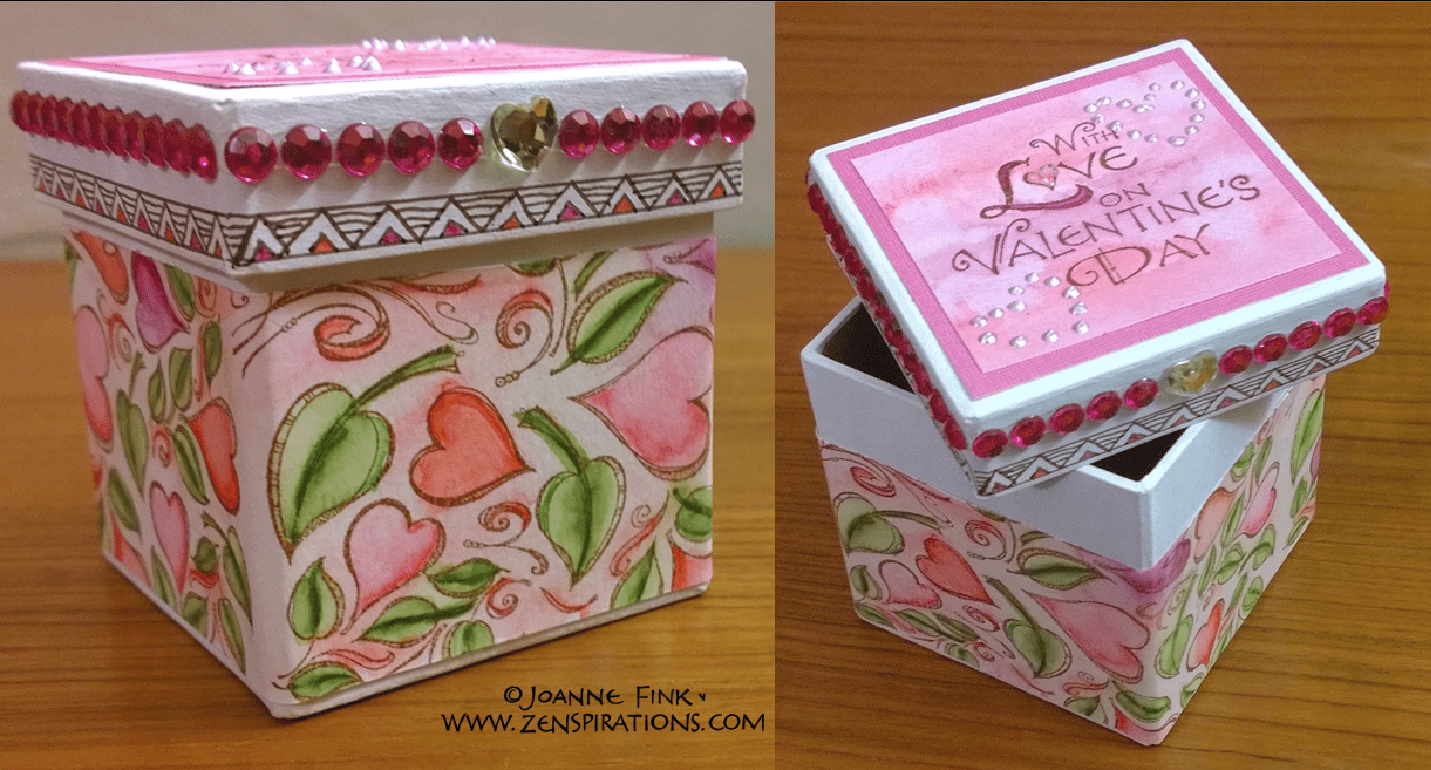 If you like to rubberstamp and want to see some of the other Zenspirations stamps, visit http://www.iostamps.com/mm5/merchant.mvc?Screen=CTGY&Store_Code=IOSTAMPS&Category_Code=ZEN. If you make anything with one of my rubberstamps I'd appreciate your sending me a picture of what you did. And now, I'm going to share photos of what I did tonight… draw the prize winner for the CROSSROADS print.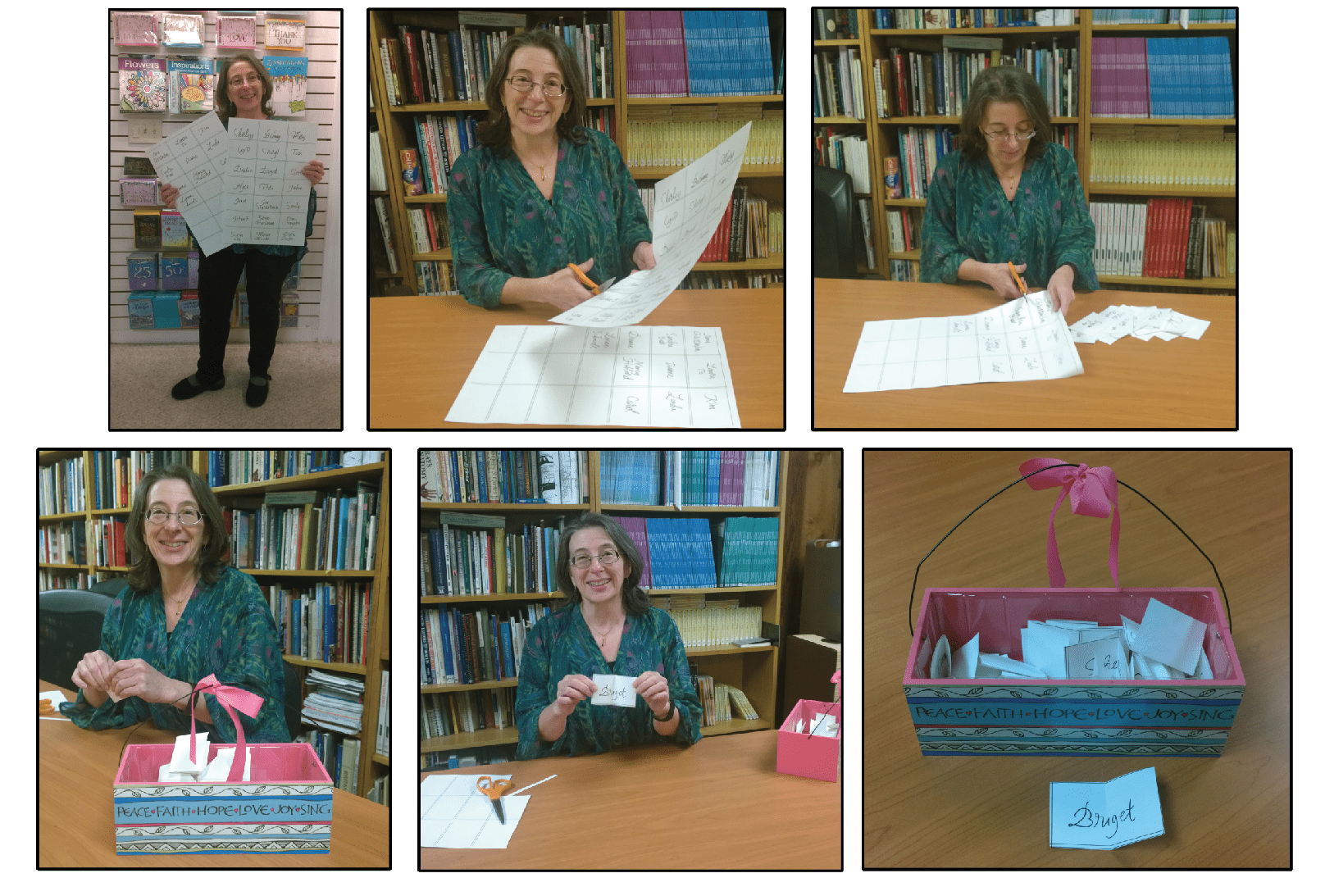 Briget, please e-mail me at [email protected] to let me know where to send your print… and I'll send it when I get back from CHA.
I'll be posting next week from California… please leave a comment to let me know if you'd like a report on the show, or would prefer an inspirational piece…
Stay Zenspired,
Joanne