Believe in Miracles
Tuesday, December 16, 2014
Hi Everyone,
Since the holiday of Hanukkah begins at sundown tonight, I created this week's Zenspirations(R) as a way of sharing the meaningful message of the Hanukkah story– Miracles do come true!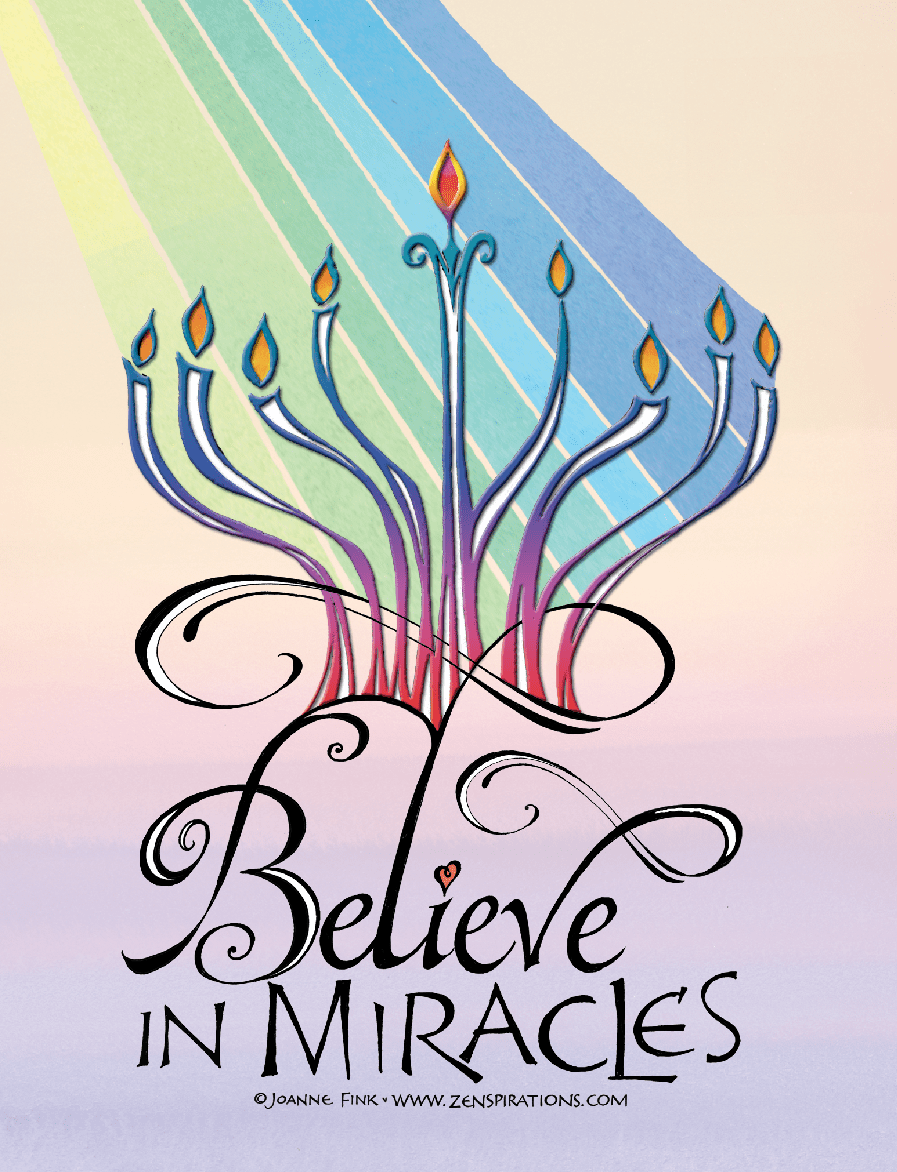 For those who are not familiar with the story, Hanukkah, also known as the Festival of Lights, celebrates the rededication of the Temple in Jerusalem two centuries before the time of Christ. The Temple had been desecrated by Antiochus IV's troops, and when the Jewish people wanted to light the Eternal Lamp which acknowleges God's holy presence, they discovered that there was only enough oil to keep the lamp lit for one day. The miracle of Hanukkah is that the one day's worth of oil lasted for eight days– enough time for more oil to be procured.
I believe in the power of prayer, and I believe that miracles happen daily… all we have to do is open our eyes to see them. One of my favorite quotes was written by Albert Einstein: "There are only two ways live your life. One is as though nothing is a miracle; the other is as though everything is a miracle." I have been blessed to experience many miracles in my life… and am profoundly grateful for each one that I have noticed, and for those of which I'm not aware. At the moment I'm especially grateful for the miracle of mobility. A year ago this week I had a spinal fusion… before the surgery I couldn't stand up for more than a few seconds without being in pain, and I could only walk a few feet. It's been a long recovery, but I am able to walk a mile several times a week– a miracle indeed!
As always, I would love to hear your thoughts… what miracles have you experienced, and which ones are you most grateful for? Please leave a comment to let me know…
Stay Zenspired,
Joanne