Birthday Blessings
Tuesday, November 3, 2015
Hi Everyone,
Birthdays are milestones on our journey through life… they give us a chance to pause and reflect on where we have been, to think about where we are heading, and to give thanks for the incredible blessing of being alive. And this year I am especially grateful for the wonderful people I've encountered in the Zenspirations® community, and the blossoming friendships forming. I was truly overwhelmed by the hundreds of beautiful and thoughtful cards and messages I received this year. I wish I could thank everyone individually, but since I am still going through all the messages, I thought I'd share the heartfelt thank you design I posted on my Facebook page: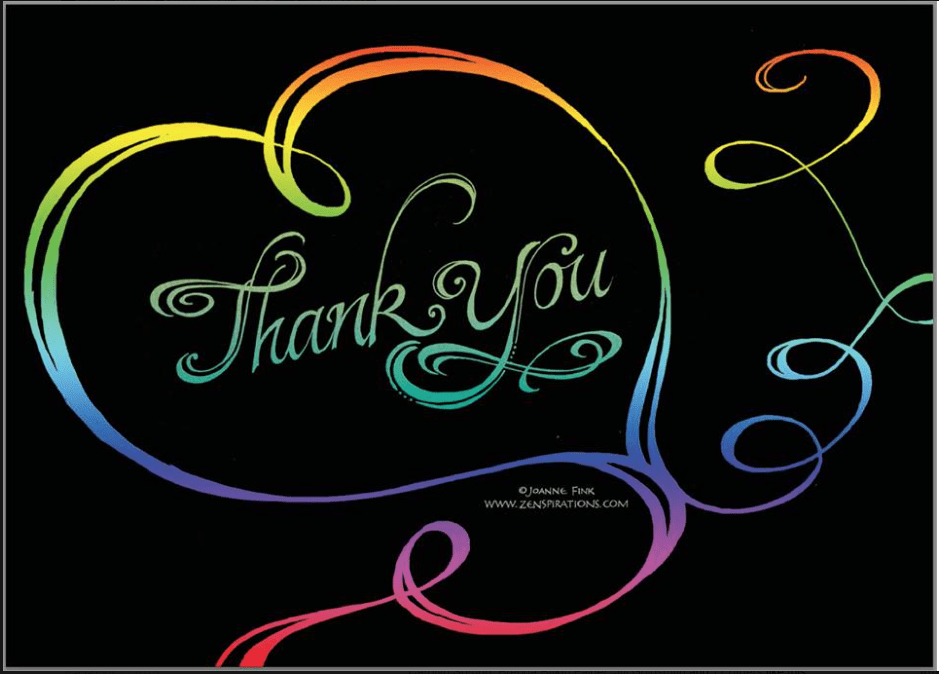 In addition to all of the supportive and congratulatory messages, my new book, L'Chaim: Celebrate Life… Judaic Expressions to Color & Inspire, arrived just in time for my birthday, which made it an extra-special celebration. It's available for pre-order on Amazon, and is scheduled to ship November 10th.
It's hard to believe, but this is the fourth Create, Color, Pattern, Play book to be published in the past two months! (If you are keeping count, Birds & Butterflies and Expressions of Faith were released at the end of September; the mini 'portable' Color Peace came out at the beginning of October, and L'Chaim: Celebrate Life will be available this month.) Flowers of Faith, which I'm working on now, has been fast-tracked, so it should also be available by the end of November.
For me, the best part of the new titles is that we've added 16 full color pages to the front of the books, most of which are dedicated to the 'inspiration galleries' showcasing the myriad of ways that people interpret the same design. I am frankly in awe of the amazing images which are being shared, and invite you to check out the latest albums in the Zenspirations Create, Color, Pattern, Play Facebook Group, to get a sneak peak at some of the images which will be included in Flowers of Faith. Here is the link: https://www.facebook.com/groups/1471158256528576/.
I feel so grateful to be part of this incredible creative community… to be in an ongoing creative collaboration with people all over the world means more than I can express. In fact, in celebration of the phenomenon, I'm working on a new business card: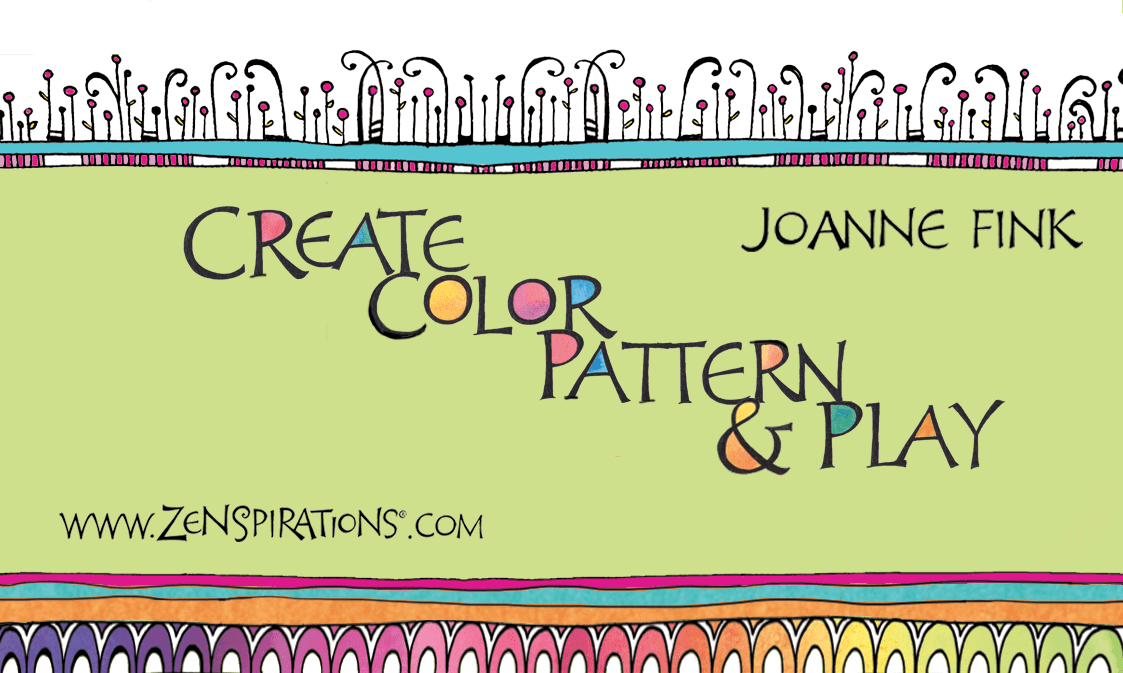 I'm planning to put the contact info on the reverse side… and would welcome your comments.
The 'fast-tracking' of the Flowers of Faith book somewhat derailed my schedule this week, so I must regretfully postpone posting the results of last week's contest until next week… but I am deeply appreciative of all the thoughtful responses you shared, and will let you know how the product development process is going.
Stay Zenspired,
Joanne