Brokenhearted Dawn
Tuesday, June 14, 2016
Hi Everyone,
The worst mass shooting– 49 killed and 53 wounded– in our country's history  happened Sunday night, right here in Orlando where I live. Like many in our community, I feel somewhat shell-shocked; this hit a little too close to home. I have friends who are grief-stricken because one or more of their friends were shot and killed. I have other friends who shared tales of their 'lucky' co-workers– the ones who survived, but witnessed such carnage that their lives will never be the same. It's beyond disturbing… disheartening… disillusioning…
And yet…
And yet in the midst of tragedy, there is beauty and hope. An urgent call went out for blood donors, and hundreds of people stood in line for hours to give blood. Others cooked and brought food to the donors, and to the families of the victims. There are ways that we can make a difference, and one of those ways is to make a conscious effort to always choose LOVE over fear.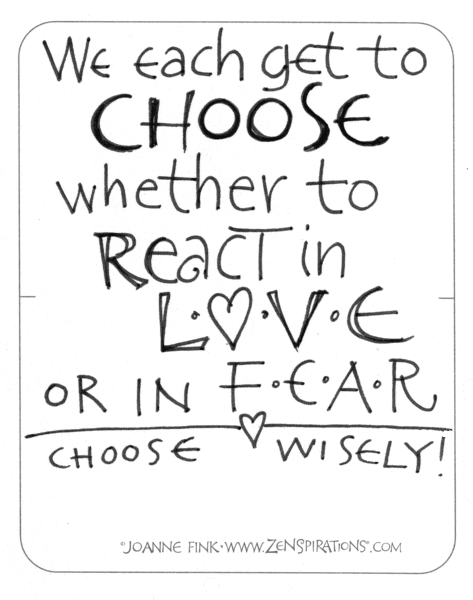 I had planned to write about The Lettering Club tonight… to thank the 400+ people who have signed up– and to everyone who is interested know how to access the lessons and handouts… but I am asking your forbearance, because given what has happened, I feel compelled to share a few of my journal pages instead: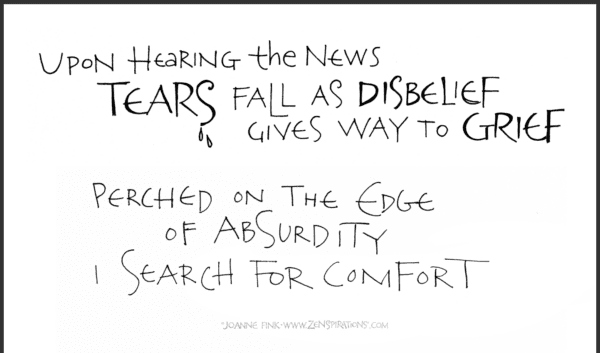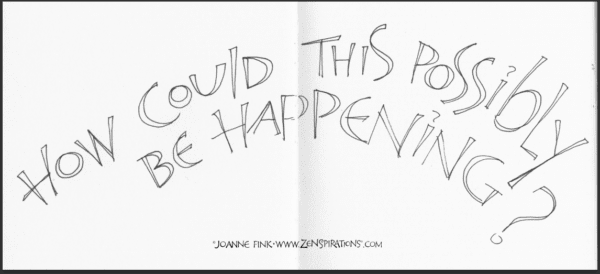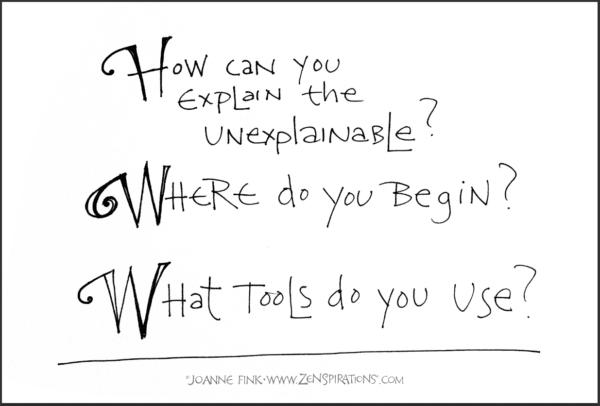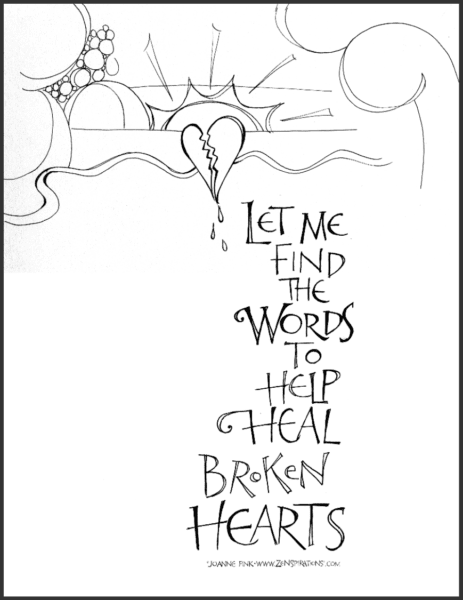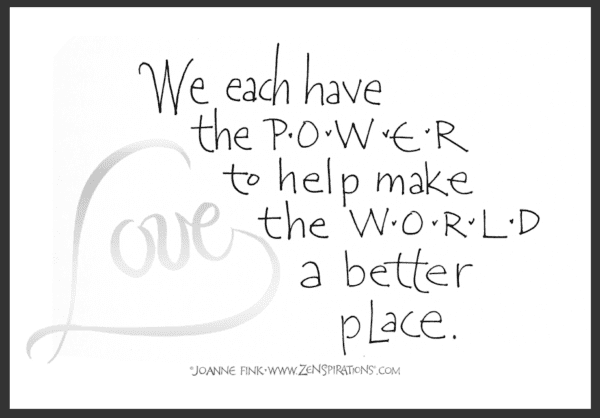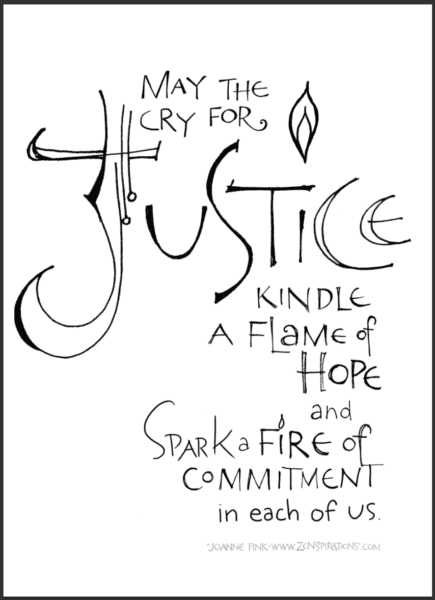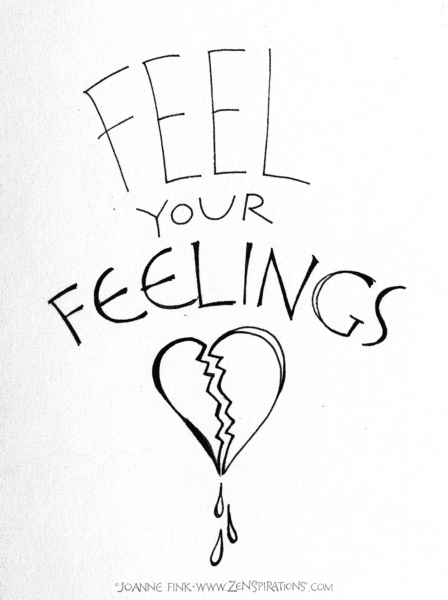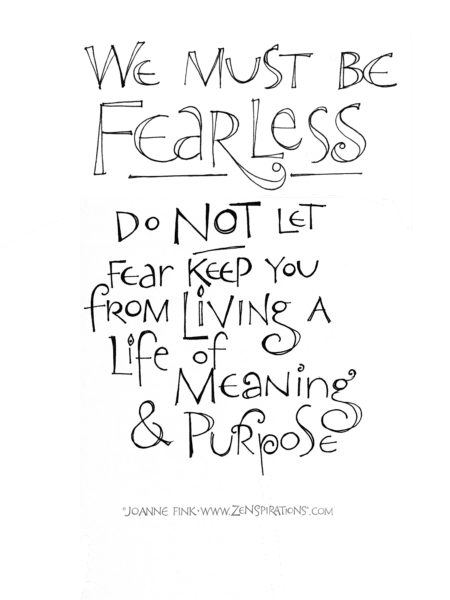 I believe in the power of prayer, and created this 45 second video as a way of getting people to pray for Orlando, and especially for the victims and their family and friends.
Please share if you can, and please help me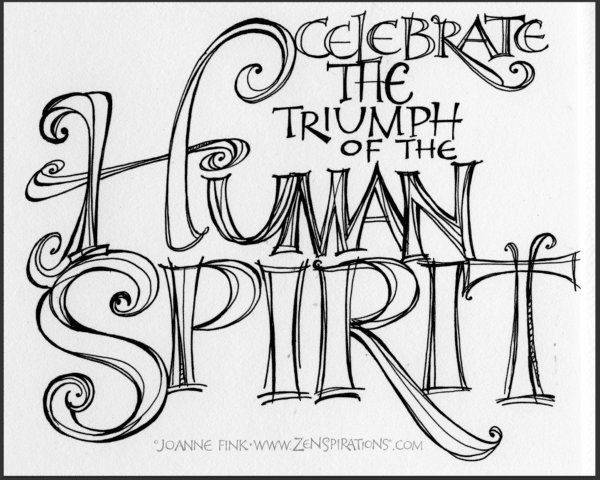 Before closing tonight, two of our regular blog followers are celebrating birthdays this week. Susy's is on Wednesday: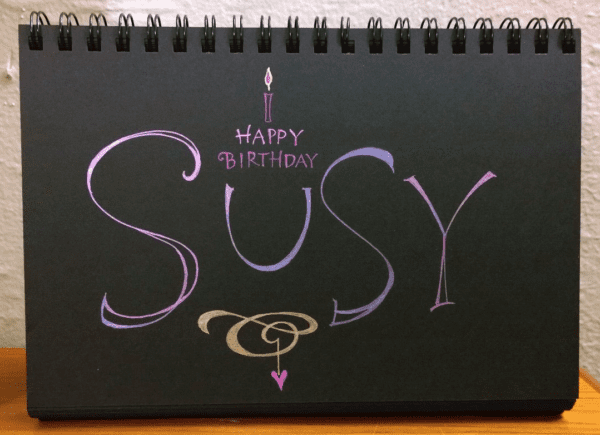 and Sephra's is on Sunday: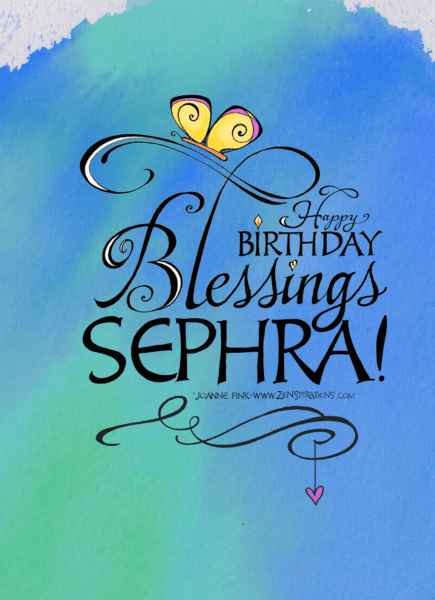 Wishing you both memorable, marvelous birthdays!
Stay Zenspired,
Joanne