Calling All Mentors!!
Tuesday, December 25, 2018
Hi Everyone,
Since the Zenspirations® community has grown a lot this year, I wanted to use the last blog post of 2018 to welcome all the new members, and share a bit about Zenspirations.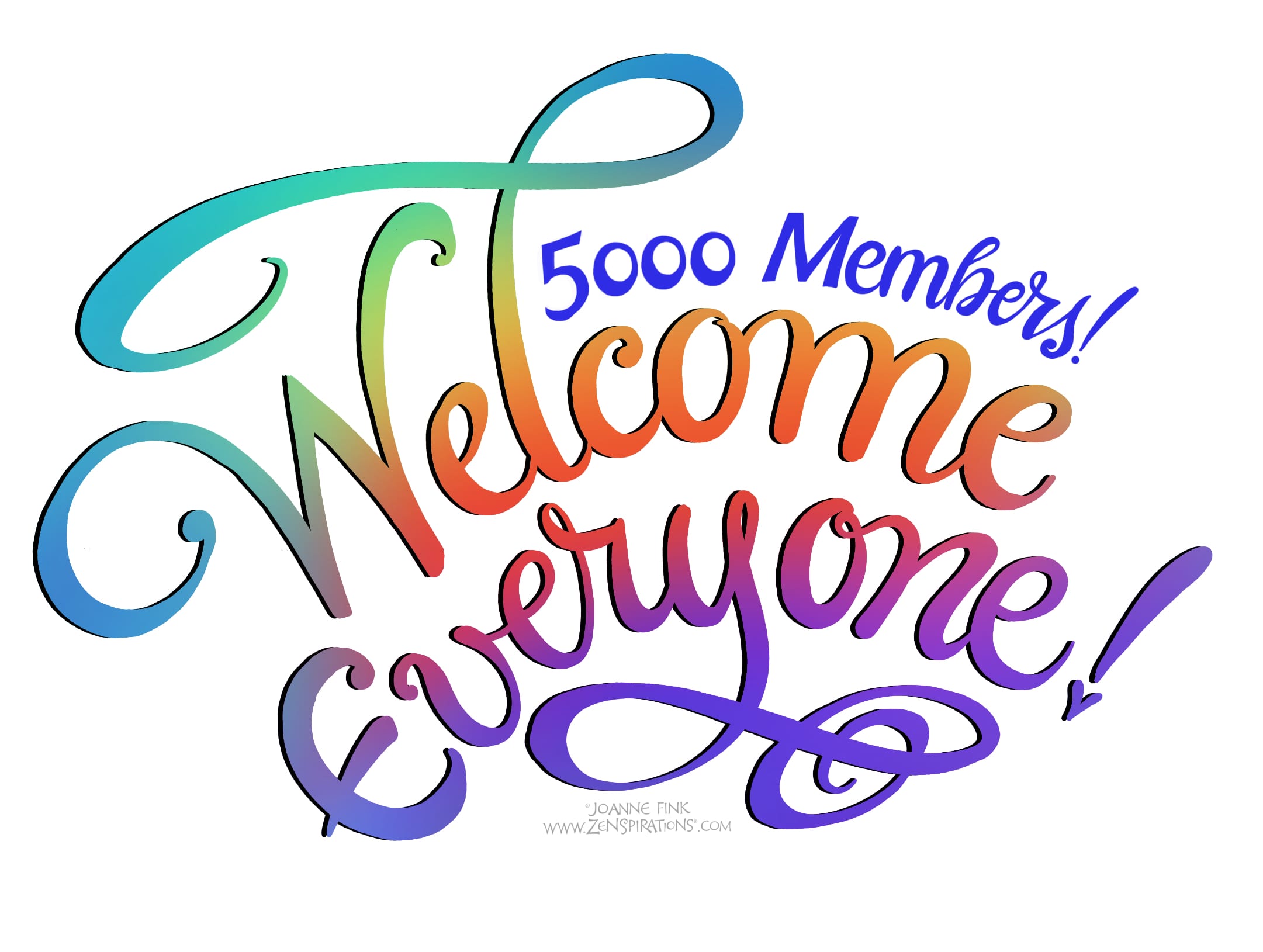 ---
At its simplest level, Zenspirations® is a way of enhancing any illustration by adding patterns to the spaces formed when the exterior lines are double stroked. By using this philosophy and technique you can enhance the beauty and impact of even the simplest illustration or design.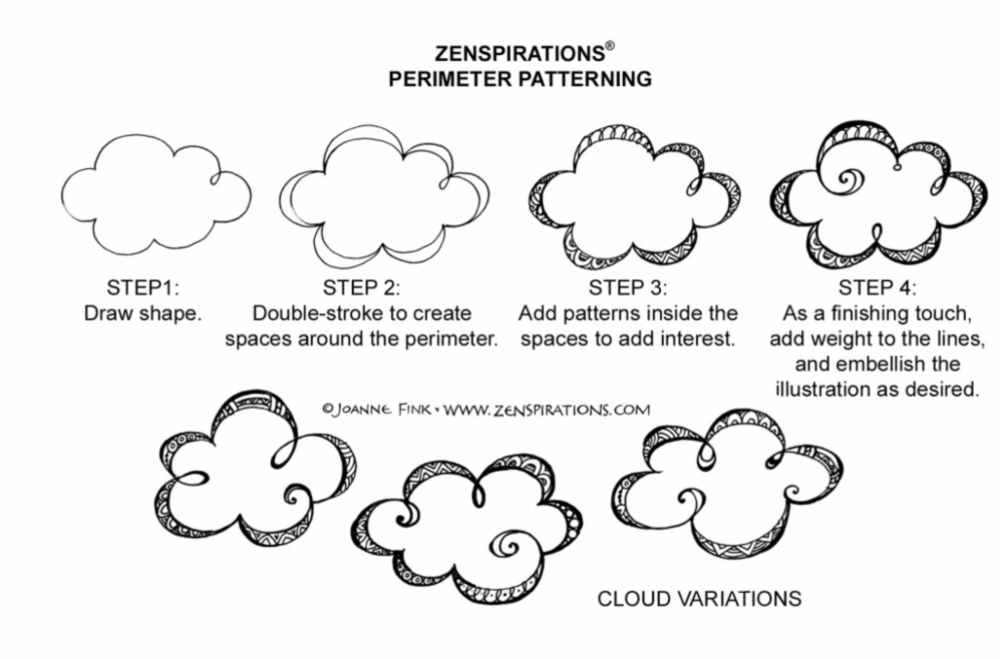 Rhythmic patterning can lead to a 'zen'-like or meditative state, and many people who enjoy creating beautiful art also practice Zenspirations as a form of (drawing) meditation.

Spiritually, Zenspirations is a way of opening your heart and mind to your own limitless creative potential. As patterning relaxes the mind and body, it is easier for the heart's deepest desires to surface, to be acknowledged, and to be shared. Part of the Zenspirations practice includes focusing on the positive, and writing encouraging and uplifting thoughts that come to mind while doodling.
---
There are lots of resources on the website– including the Video Gallery with tutorials in four categories:
Calligraphy & Lettering
Coloring & Painting
Projects, Tools & Techniques,
Zenspirations Patterns & Dangle Designs
Our Zenspirations® Create, Color, Pattern, Play Facebook Group now has 5000+ members from more than 90 countries!!! I think that some of our new members would benefit from a Zenspired mentor– so I'm putting out a call to long time members– especially those who's work I've included in one (or more!) of my books– to see if you would be willing to mentor new members. Please leave a comment if you'd like to become a mentor– or if you'd like to have a mentor– and I'll try to pair you up. As an incentive, I'd like to do some 'teacher training' for mentors so I can share what I usually teach when I give workshops. Thank you in advance for reaching out, giving back and inspiring others to fly!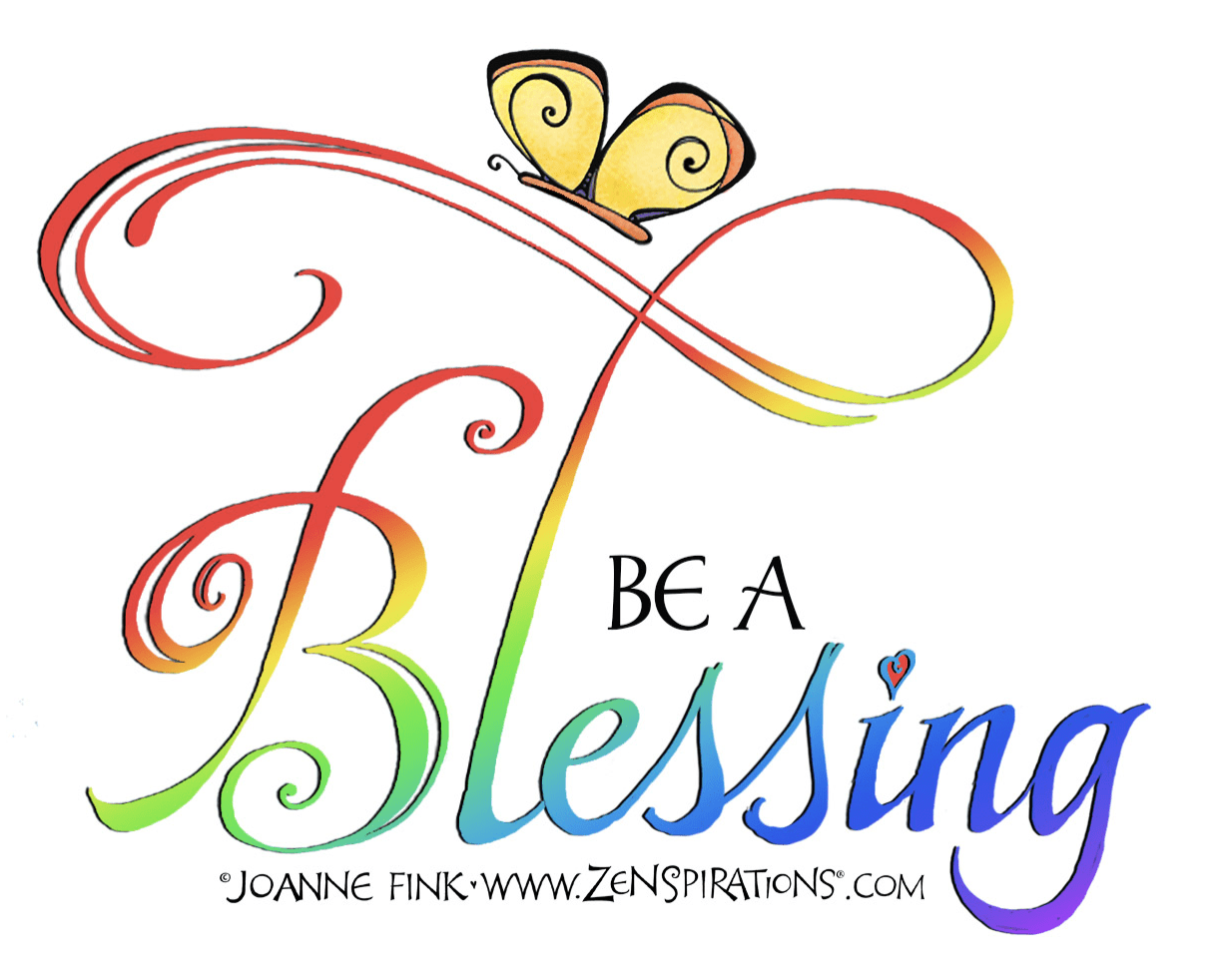 ---
I like my work to be used as a springboard for people to express themselves creatively. And, as a person who walks in faith and believes in the power of prayer, I especially like my work to be used to help people pray, and to grow closer to God. So when Connie Denninger, founder of Visual Faith Ministries, asked me to help design a new format for people in the Visual Faith community to use as a prayer tool, I was both excited and honored. We've been working on it for several months, and I'm delighted to be able to debut it in the ZenspiredDesigns Etsy Shop just in time for Christmas.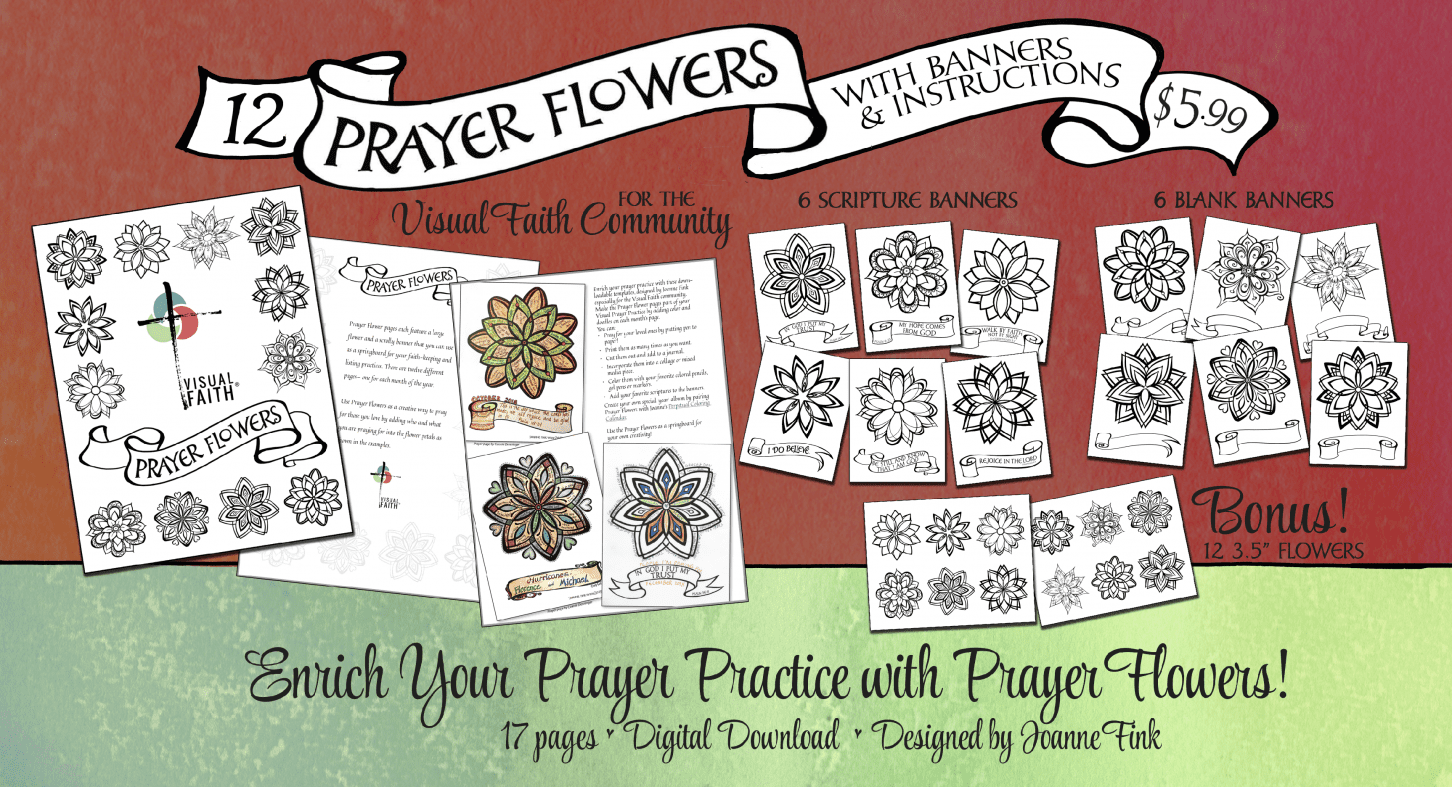 Connie just shared this in the Facebook group: "I have been working with Joanne Fink on this amazing resource for our Visual Faith Community (actually that means she is the whole creative influence). I am so honored for her partnership with Visual Faith Ministry as we reveal this first resource available in her Etsy Store. These work well for our Prayers by the Month and all sorts of Prayer Space adaptations. May they be a blessed choice in your prayer life."
The collection includes a few inspiration examples of different ways to use the Prayer Flowers– and I'd like to add more. If you get the collection and are willing to share, please share what you do in the Facebook group and tag me to let me know if I can add it to the inspiration samples.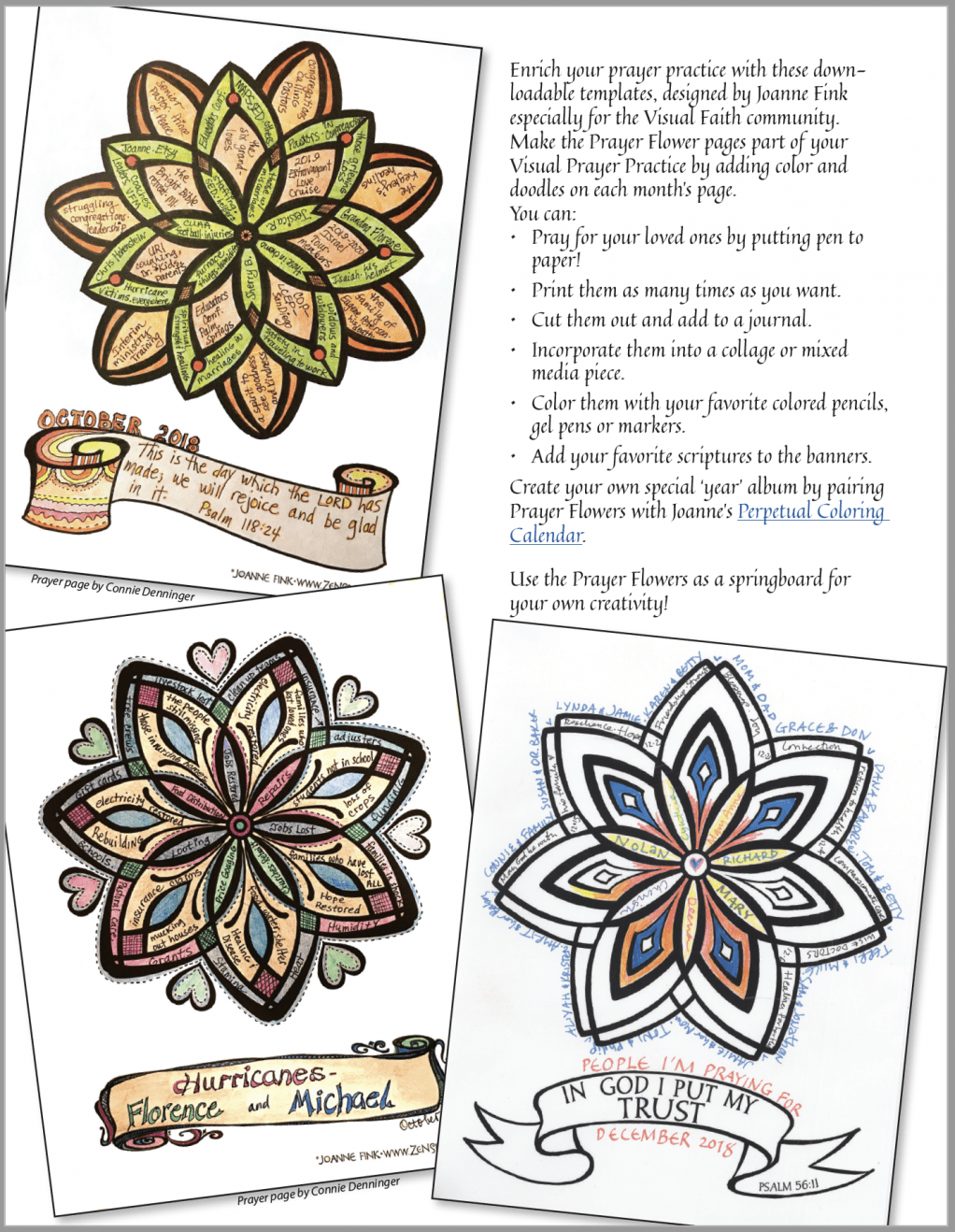 If you aren't familiar with Visual Faith, check out their Facebook Page and the Visual Faith Ministries website: https://www.visualfaithmin.org/ 
LAST CALL!! I've been working on lettering all the words which have been suggested for the 2019 Word of the Year, and will start the New Year off by sharing them. I've added Mentoring, Connection, and Growth to the list. If you haven't had a chance to share the words in your heart, please post them by Saturday night so I have time to add them in.
---
Before closing tonight I wanted to share the "ArtisTree" design I made this year: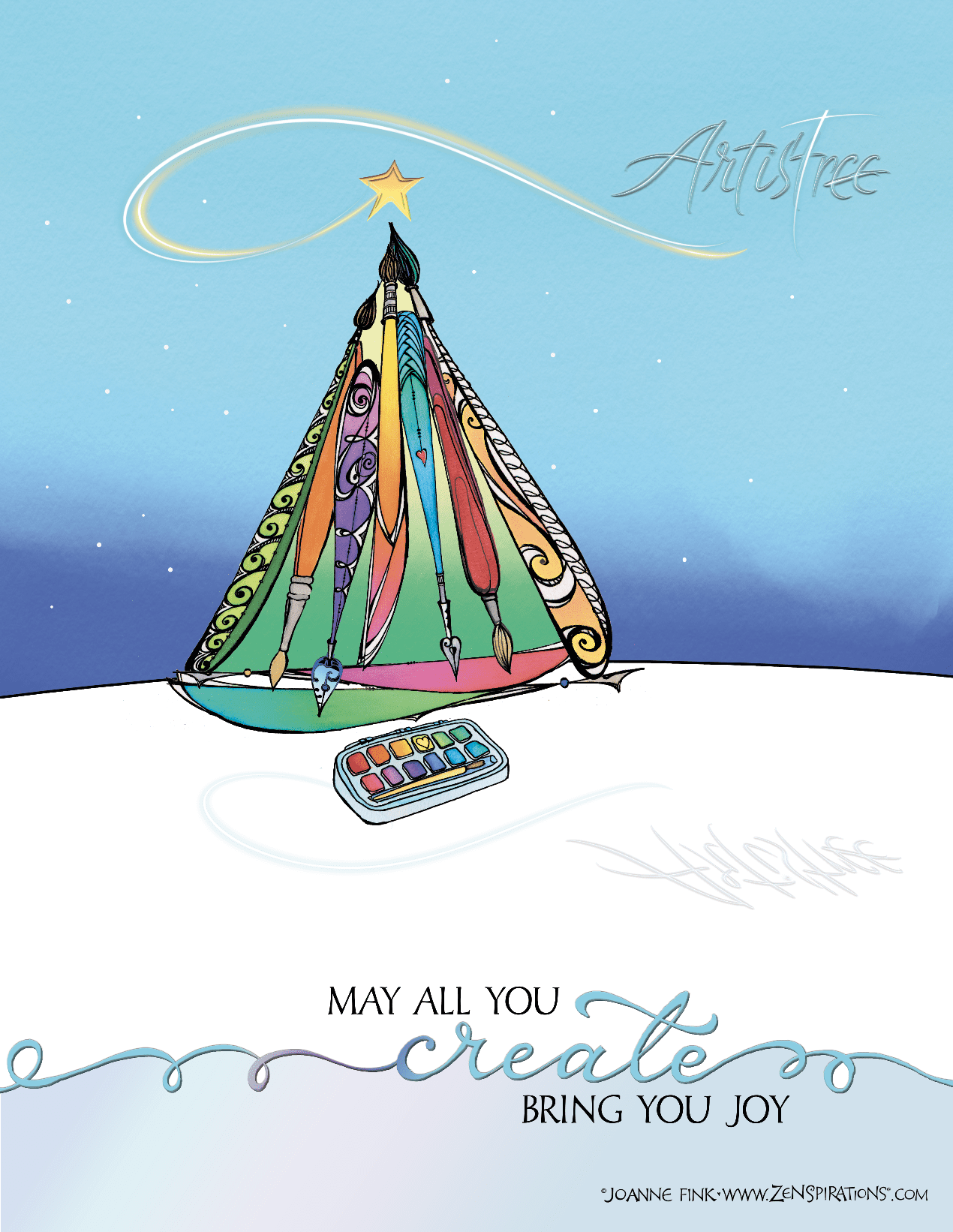 Thank you for making a difference in the world by sharing your creativity with others.
Stay Zenspired,
Joanne