Card Crafting, Coloring & Creativity Enthusiasts Wanted!
Tuesday, November 6, 2018
Hi Everyone,
Do you remember when coloring first became popular? I do! Five years ago this week, my first three Zenspirations® coloring books, Flowers, Inspirations, and Abstract were at the printer– and I had NO clue that coloring was about to explode! Zenspirations 'Create, Color, Pattern, Play books are a little different than all the other coloring books on the market, because I design the pages with room to add your own patterns, text and embellishments, so you can use them as a springboard for your own creative efforts. My books are also different because (starting with the fourth book) I invited members of the Zenspirations community who like to color and pattern to submit designs for possible inclusion in my books. Here's a spread from my Color Peace book as an example.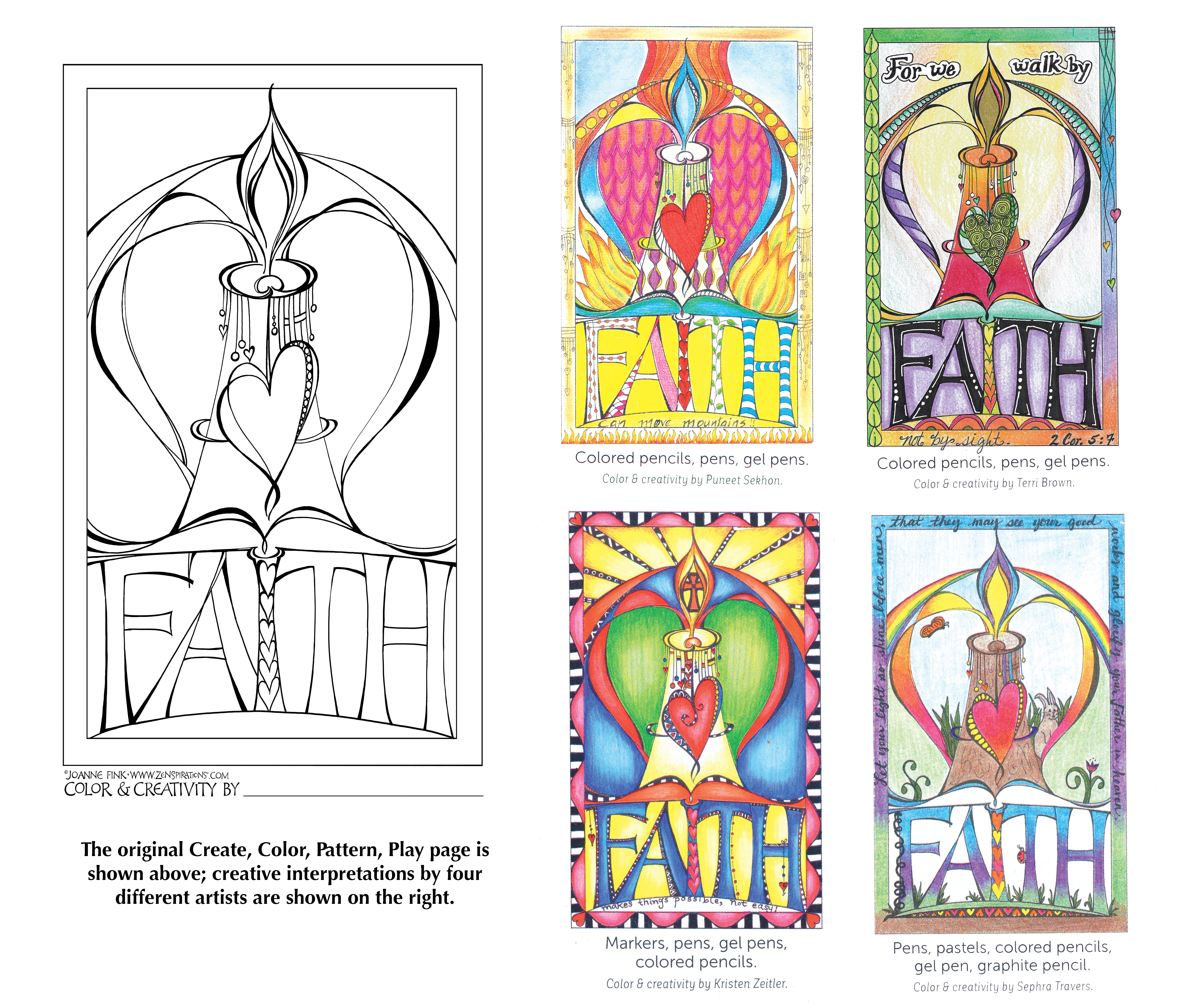 The design I drew is on the left; on the right are different artists interpretation of that design. The top left was done by Puneet Sekhon, the top right by Terri Brown, the bottom left by Kristen Zeitler and the bottom right by Sephra Travers.I'm proud that my coloring books showcase the work of more than 50 artists from seven countries! It's truly inspiring to see the variety of beautiful designs people create.
Regular blog readers know that I recently opened a ZenspirationsDesigns Etsy Shop, and have filled it with digital coloring downloads. I am looking for card crafting, coloring & creativity enthusiasts– both digital and hands-on–  who would like to create colorful samples of the products I have in the Etsy store. In addition to showcasing your work, I will be offering compensation in the form of art supplies, Zenspirations books, gift products and down-loads, and lessons (among other things!). I am looking for people to create samples of are my new Greeting Card and Card Quote Digital Downloads: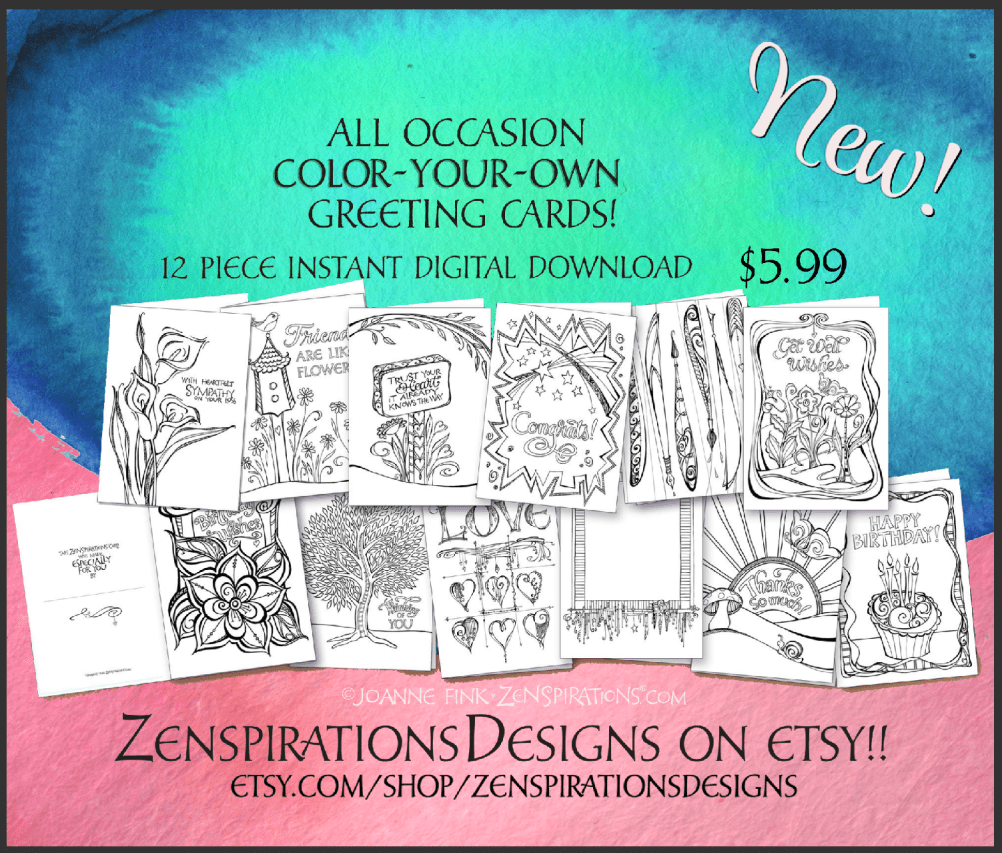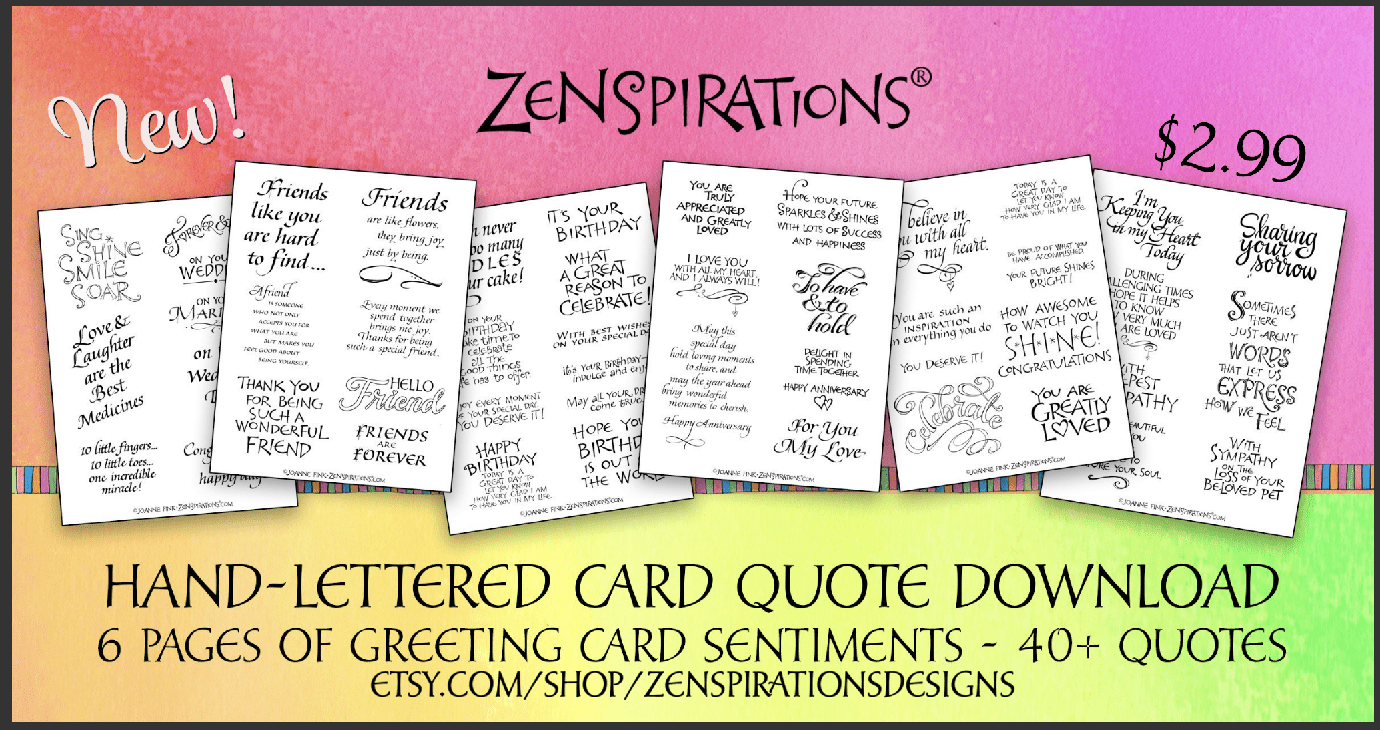 Another would be samples of how to use the Dangle Monograms: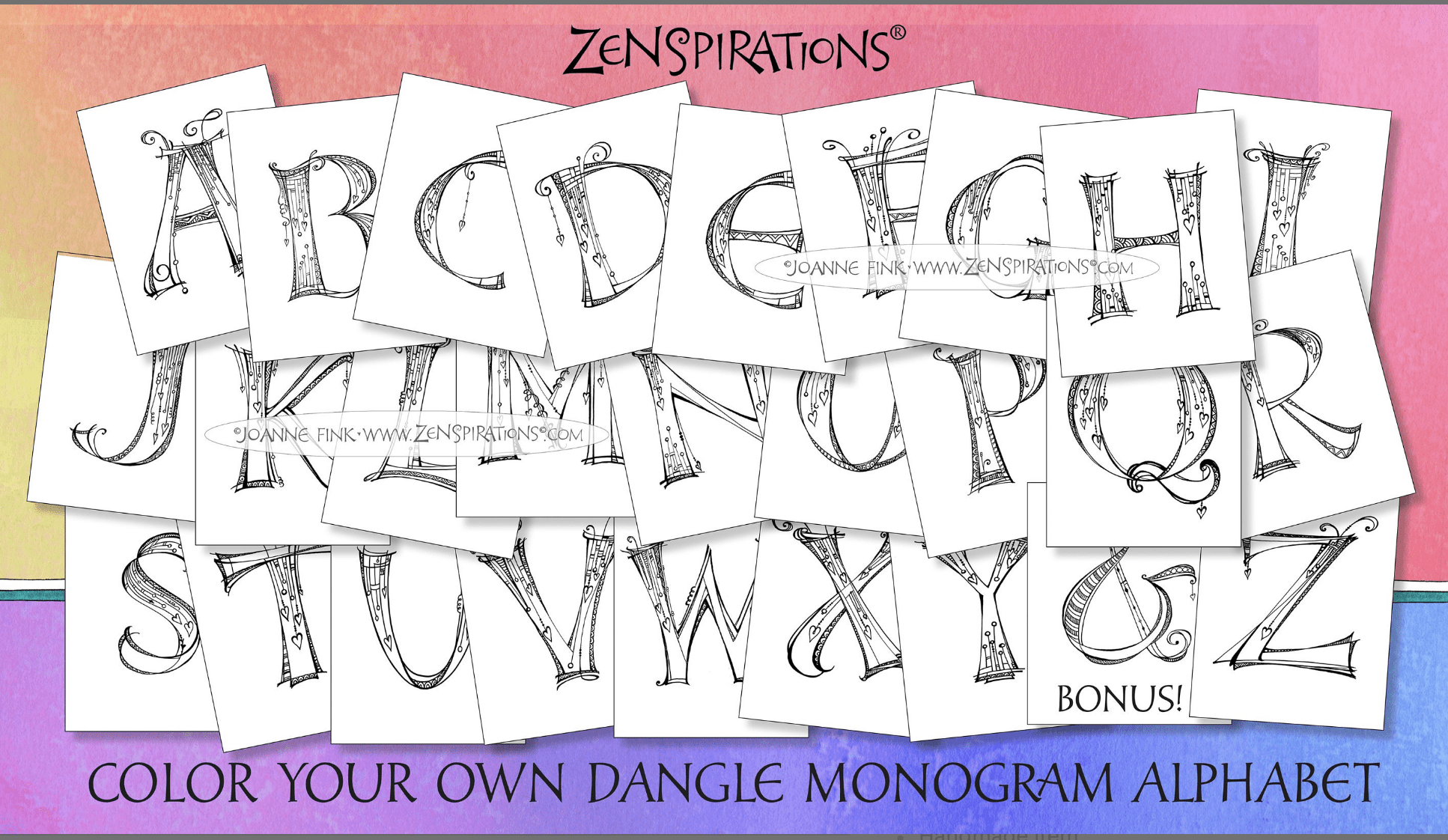 Here's one I painted and placed inside a Dangle frame.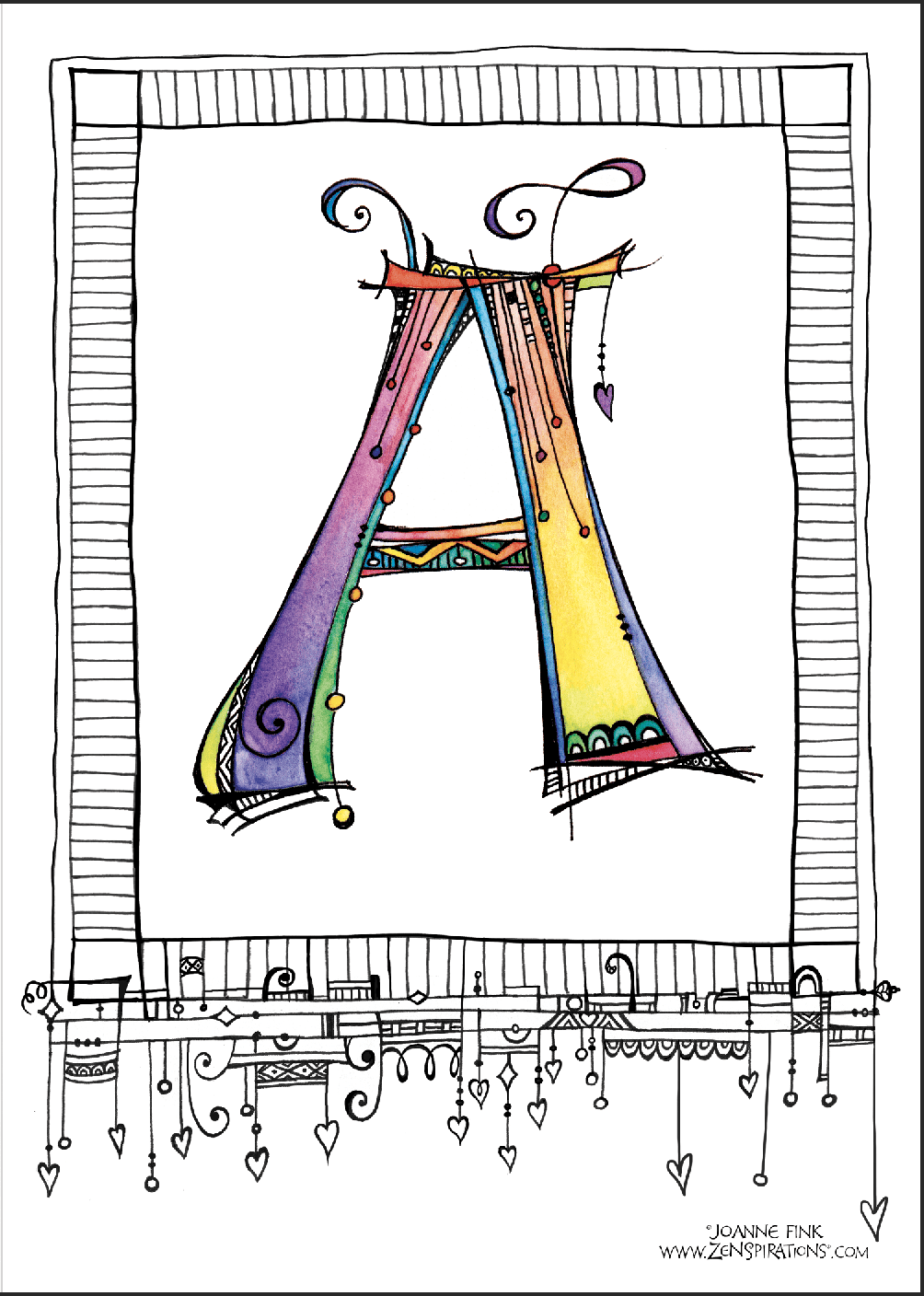 If you are interested in participating, please check out the Etsy Shop and then leave a comment letting me know the following:
1. What type of samples are you interested in creating? Pick as many as you like from the following: cards, calendars, flowers, Dangle Monograms, prints, bookmarks, plaques, Bible Journaling, other __________.
2. Do you prefer to create digital or physical designs?
3. Which of the following paper crafts do you enjoy? Coloring, patterning, lettering, doodling, painting, collaging, rubber-stamping, die-cutting, card crafting, embossing, other ____?
4. What art supplies/tools/brands do you prefer?
5. How much time would you need to do a project?
6. Where do you live?
7. Is there anything you think I should add to the Etsy Shop?
8. What forms of social media do you use/share art on?
9. Is there anything else you'd like me to know?
I'm excited to start a Zenspirations Designers Group– and would appreciate your sharing this with any crafty & creative friends who might be interested.
Stay Zenspired,
Joanne