Celebrating My Recovery & New Book Release!
Tuesday, April 9, 2019
Hi Everyone,
Seven weeks ago I had spinal fusion surgery, and feel tremendously blessed to be on the road to recovery. The months leading up to the surgery were incredibly difficult for me– I was in so much pain that I seldom left the house. I couldn't stand up for more than 30 seconds nor walk more than a few steps.  So you can imagine my euphoria at being able to walk the two blocks– without my walker– to the stop sign at the end our street! I posted this picture on Facebook last week, and was overwhelmed with all of the supportive and kind comments.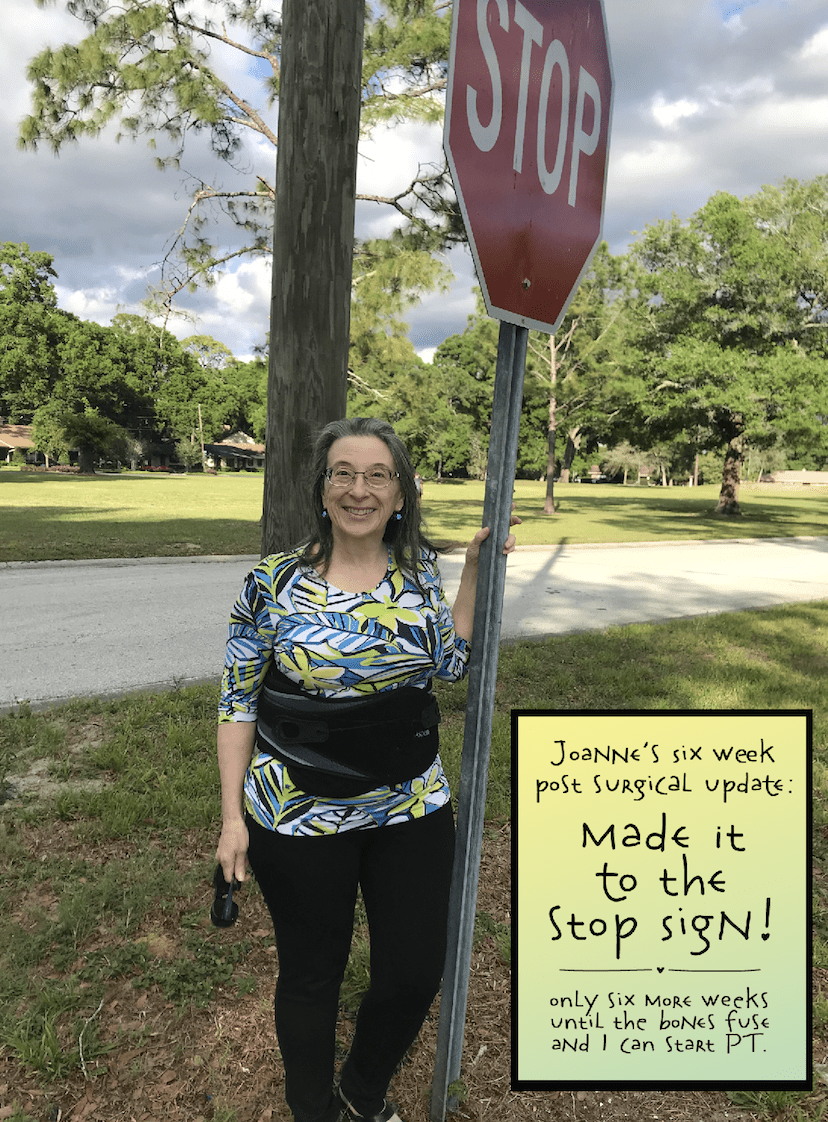 Although I have read (and appreciated!) every comment, I have not had the energy to respond to each one– recuperating from major surgery is surprisingly exhausting! But I am pleased to report that I am starting to feel more like myself, and am looking forward to resuming traveling– and teaching– later this year.
Today seemed like a great day to begin blogging again because I have some exciting news to share: the hard-cover gift-edition of my book, When You Lose Someone You Love, launches today! I know many of you have have followed my journey since the original Kickstarter version of the book was published, and I want to say thank you again to the 400+ Kickstarter backers who made this possible. (If you were one of my Kickstarter backers, please leave a comment letting me know that you are still following, and you'll be getting a special gift.)
The original Kickstarter book was 3.5 x 5.5 inches. The CompanionHouse Books paperback edition, which launched in October of 2017, is 4 x 6, and sells for $9.99, and the new hardcover version is 5 x 7 and sells for $12.99. In the photo below I am holding the two different editions so you can get a feel for the sizes.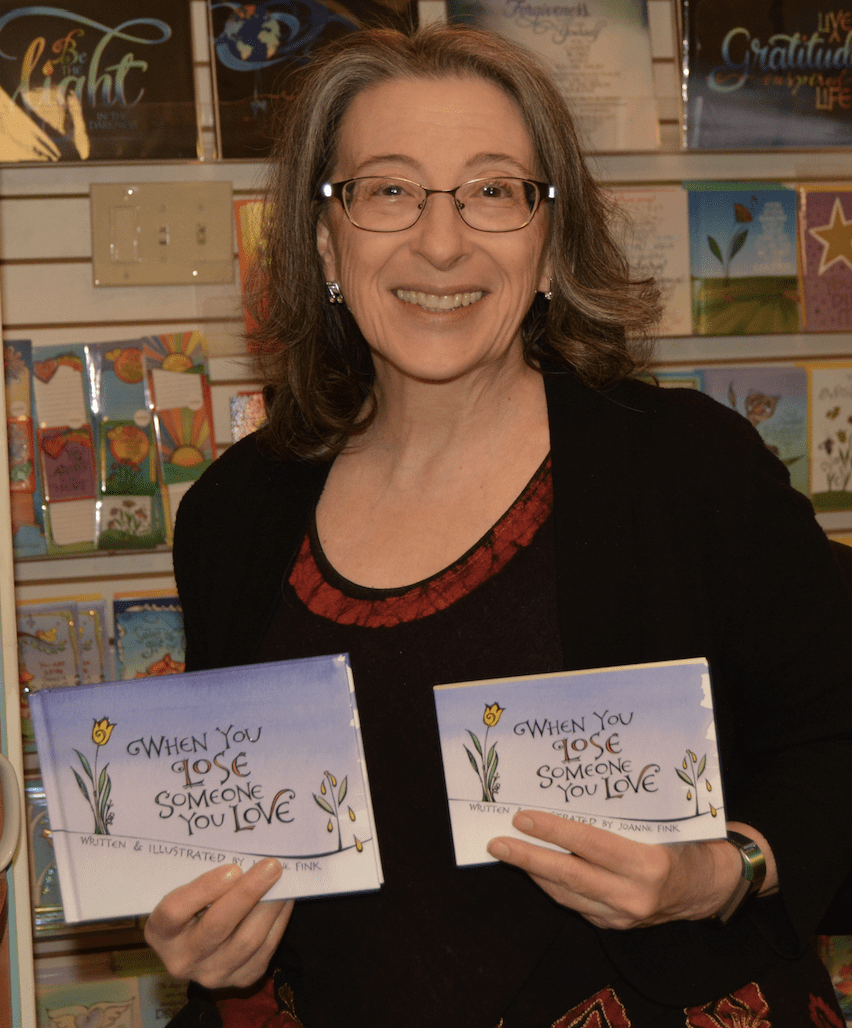 If you are a newcomer to Zenspirations®, let me share that this book is especially close to my heart because it holds excerpts from the grief journals I kept after my husband died in 2011. It's a gift of comfort for anyone who has lost someone they love. Here are a few photos of the new edition: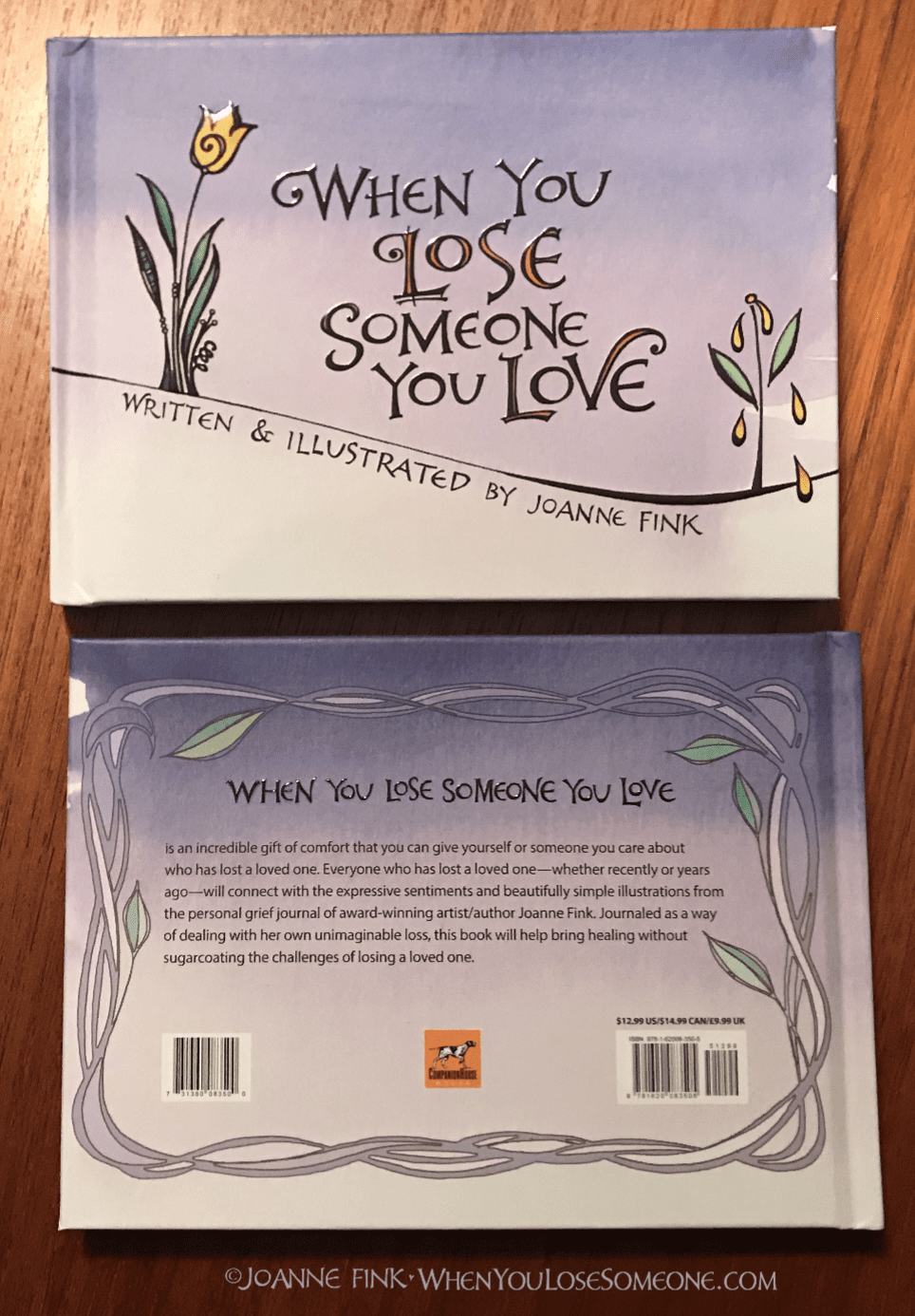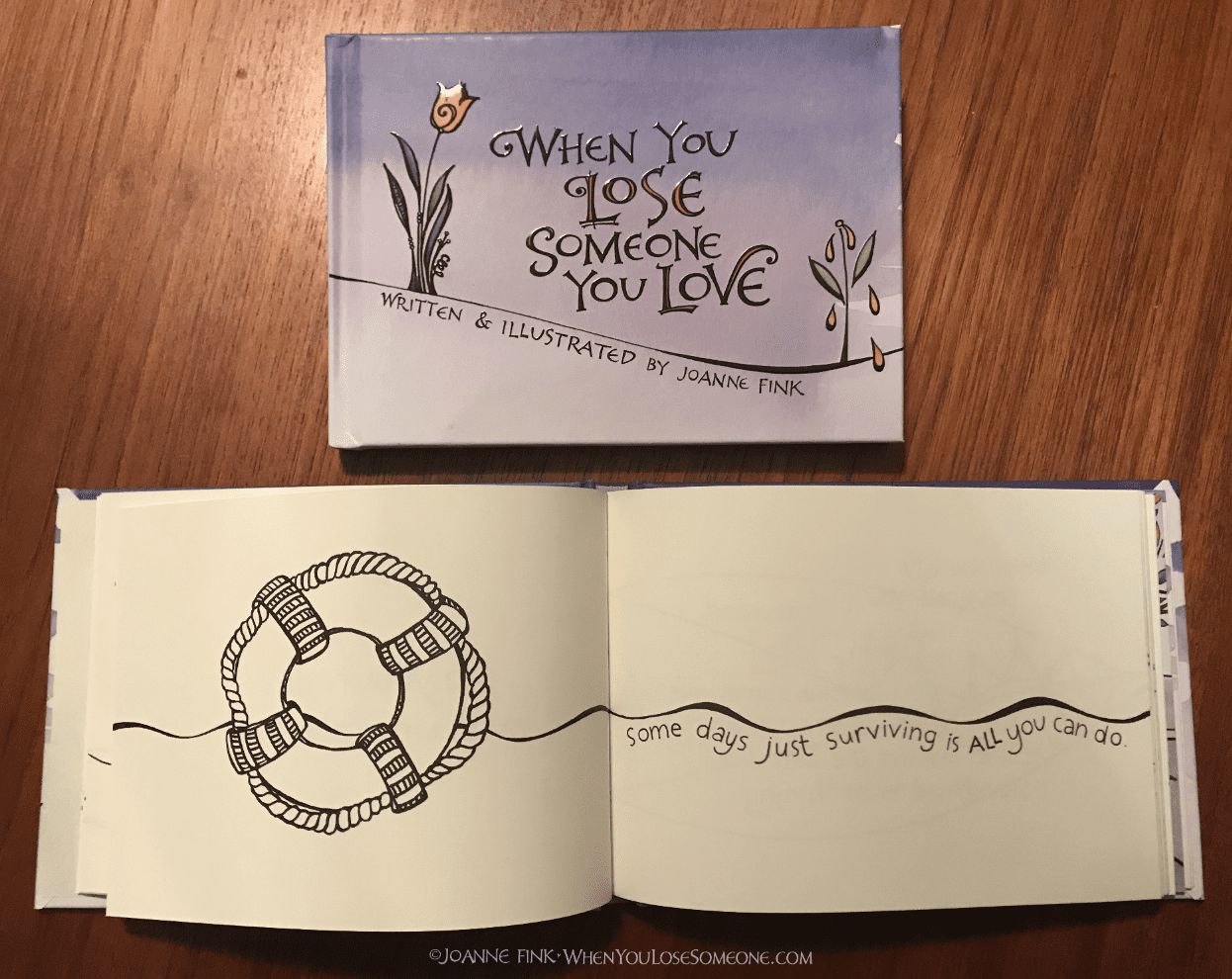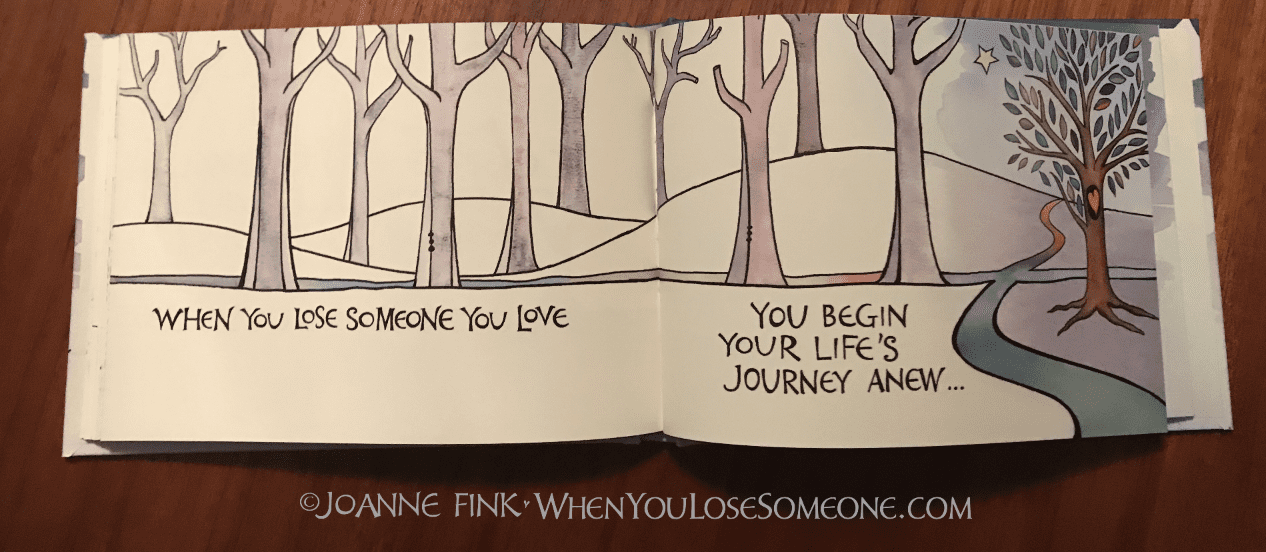 If this book has touched your heart, I would be grateful if you would rate it on Amazon. I would also appreciate your letting your friends and family know about the new version.
If you'd like to get a signed copy you can order it in the Zenspirations Webstore— or you can purchase your copy on Amazon.
Stay Zenspired,
Joanne