Christmas Spirit
Tuesday, December 23, 2014
Hi Everyone,
The holiday season is a magical time of year… it is a time when we try to be our best selves– kind, caring, generous, patient and compassionate. A time when our hearts are open to miracles… when we believe that PEACE is a possibility, that LOVE can light the way, and that our journey through life will be filled with JOY.
These thoughts are what inspired me to create the Zenspirations® Christmas card and Christmas flag design below.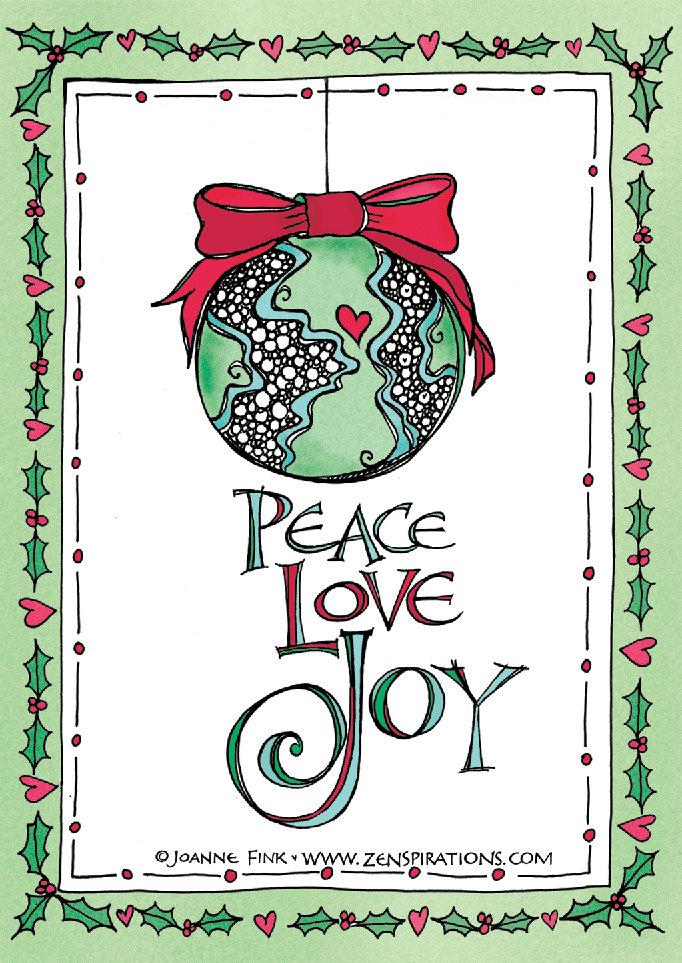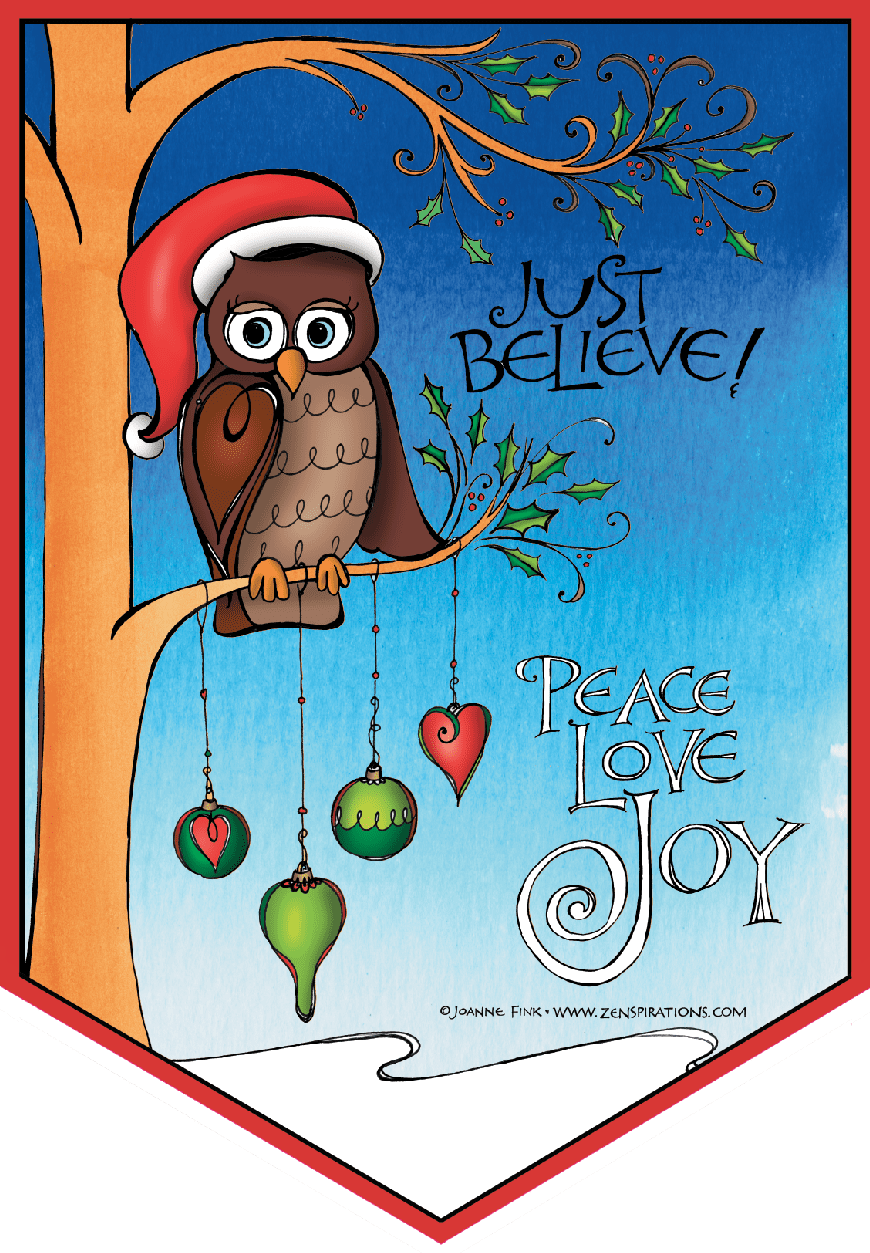 As a Christmas gift for those of you who like to color, I created a coloring page based on the garden flag above… and left space for you to add a holiday greeting or your own inspirational message.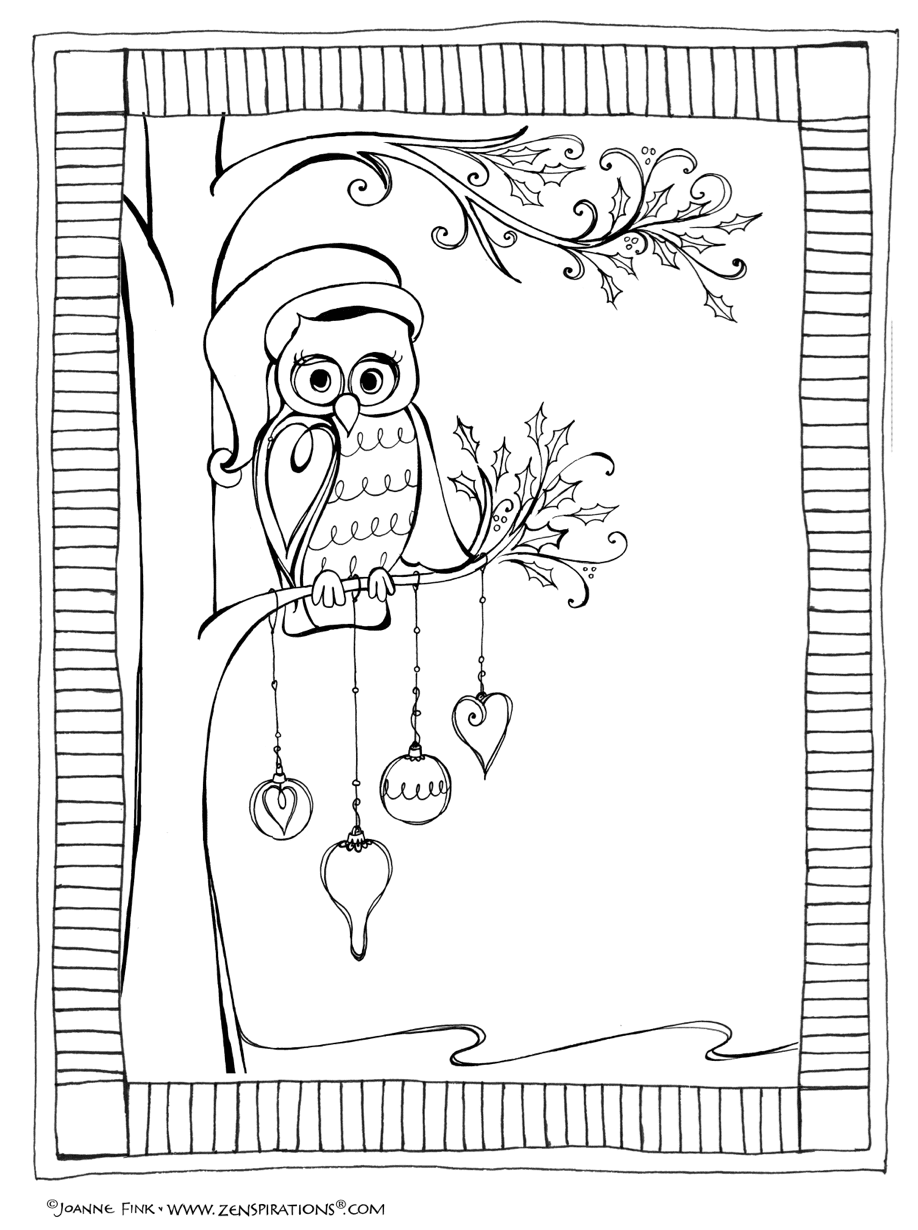 Click here to download the Zenspirations(R) Christmas coloring page. When you get to the page, right click the image to save a copy. I'd love to see the colors you choose… please e-mail a photo of your finished design to me: [email protected]
May the magic and wonder of Christmas warm your heart and home… and may the spark of Christmas love and hope illuminate your New Year.
Wishing you a meaningful and magical holiday. I hope you'll be spending it with those you love.
Stay Zenspired,
Joanne