Collaborative Care-Mojis
Tuesday, July 10, 2018
Hi Everyone,
A big THANK YOU to everyone who took the time to leave a comment with their top choice of collection themes and prizes. The prize is a private art lesson, and the winner is Sandy Laipply! Congratulations, Sandy!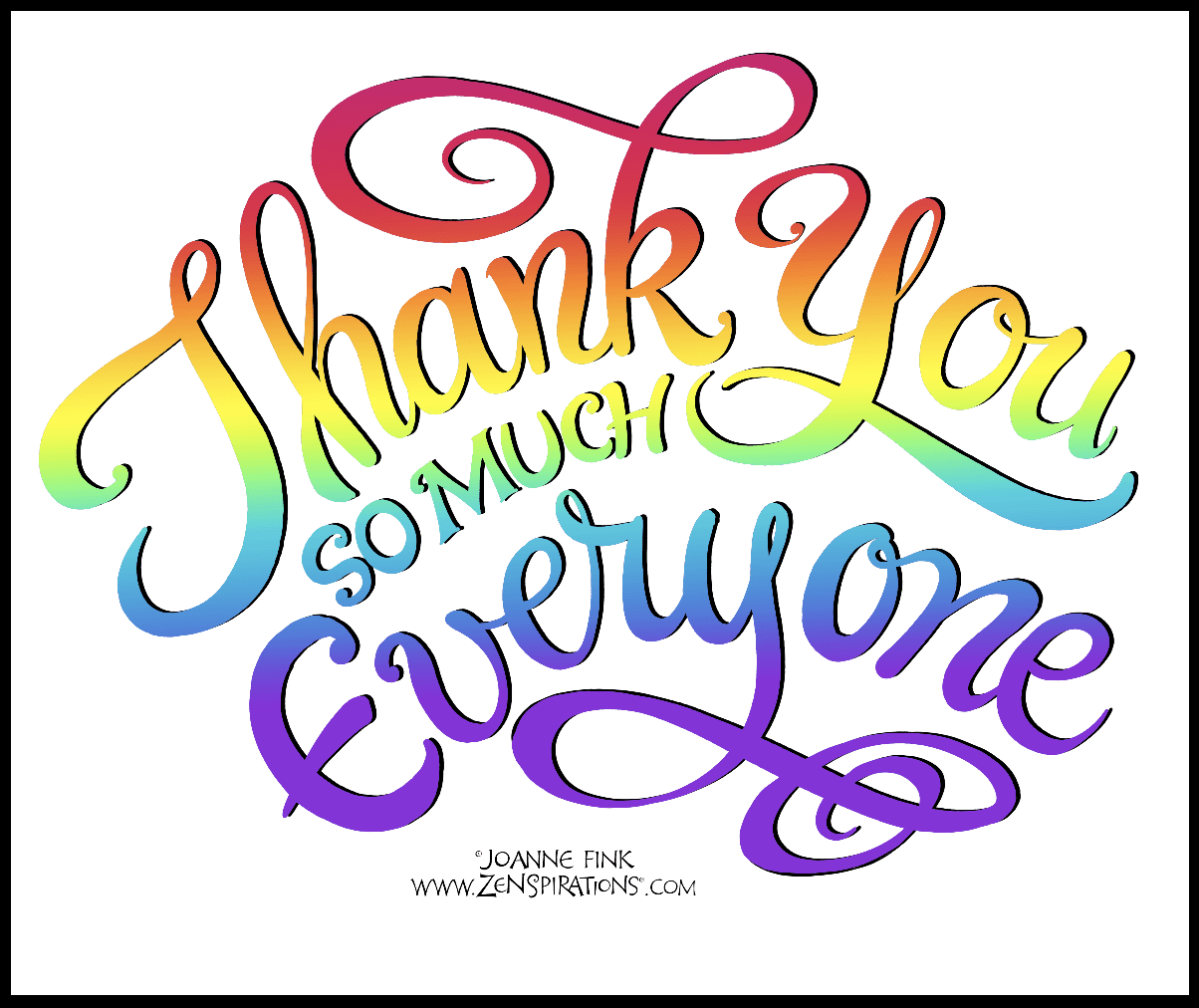 I look forward to our group connecting on Saturday, July 21st at 4:00 pm Eastern time for the Facebook Live 3 year Anniversary Celebration. I'm trying to set it up so I have two cameras– one for me to talk with you, and another one so you can see what I'm drawing. What would you like to watch me do? Draw, letter, color, paint, or something else? Does anyone want to see the programs I've been using in my iPad Pro? For example, I lettered the Thank You design in the iPad using the Procreate program. Please leave a comment with your suggestions so I can have the appropriate supplies ready.
Now let's talk about the collaborative Care-Moji collection that we are going to create. Inspirational Sayings was the theme that got the most votes– but I wasn't sure how I could give everyone a 'jump-start' coloring sheet without knowing the phrases you wanted to do. So I put Inspirational Sayings on the back burner, and went with Holidays instead.
To participate in this collaboration– and the 3rd Anniversary contest– here's what you have to do:
Decide what messages and images you'd like to text to your friends and family this holiday season.
You can submit up to 12 images. Each image you submit gives you another chance at winning. I'll announce the prizes in next week's blog– but I'm sure you are going to like them!
Draw and color your own icons and messages, or download mine (see below) and add your special touches. Make sure they are image/text only, and do not have a background. Visit the Care-Moji website for samples and inspiration.
Upload your holiday Care-Moji design(s) into the Album labeled Care-Moji Collaboration in the Zenspirations Create, Color, Pattern, Play FB group by the end of July. Please make sure that your name is on each image. 
Subscribe to the Zenspirations® Blog so I can notify you if your image is chosen. Many readers incorrectly think they've subscribed because they see the link I put on FB each week. Blog subscribers get notified by email every Tuesday morning. If you aren't getting an e-mail, you aren't subscribed.
Regular blog readers know that I like people to use my work as a springboard for their own creative efforts. If you like to draw, I would love for you to create your own icons. But if you would rather color and add patterns and embellishments to one of my drawings, I've put together a variety of ideas. The first sheet has cute Christmas icons: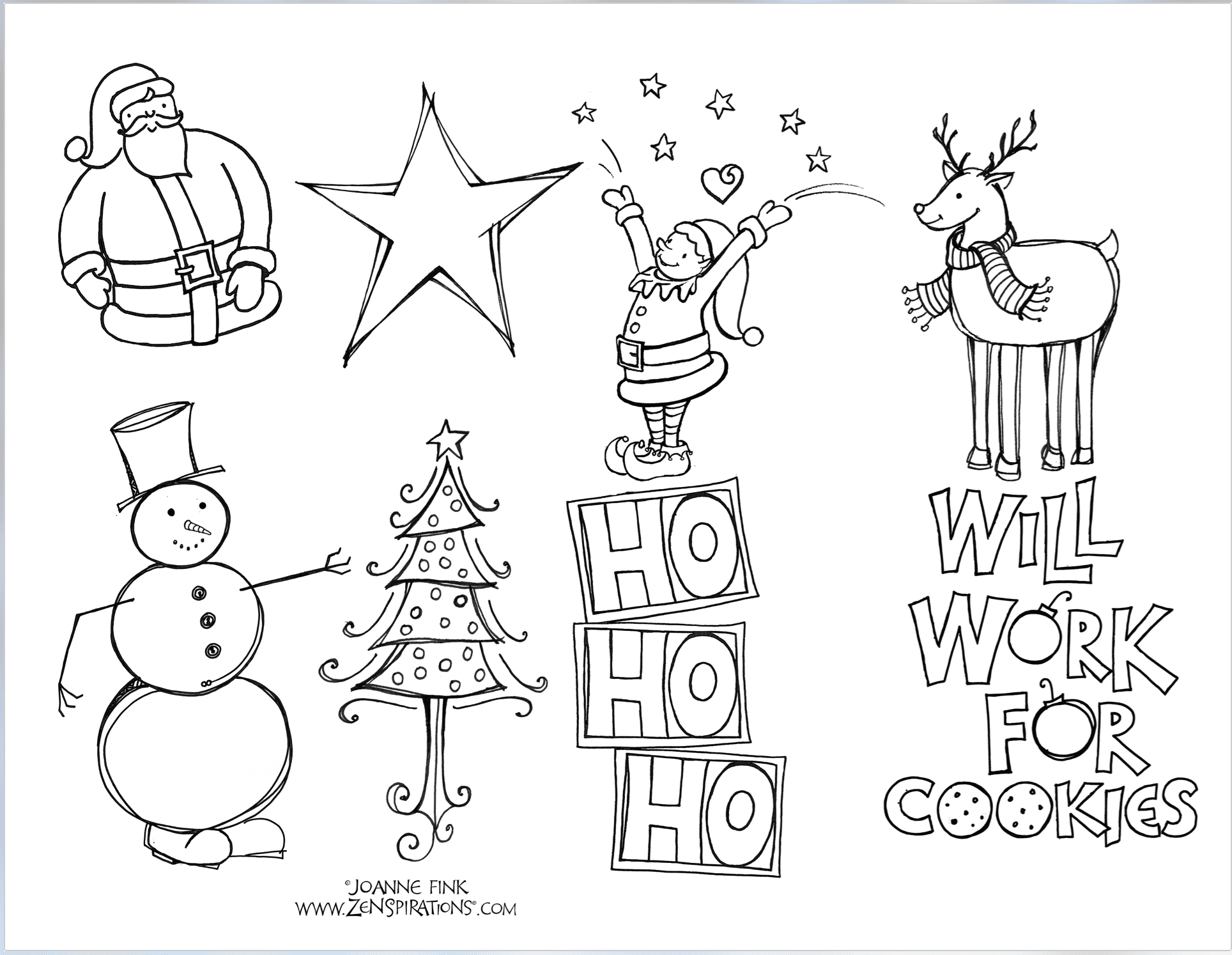 Click the link below for your FREE downloadable page:
Zenspirations®_by_Joanne_Fink_Christmas_Care_Mojis_Cute
Next is a sheet of more traditional holiday icons: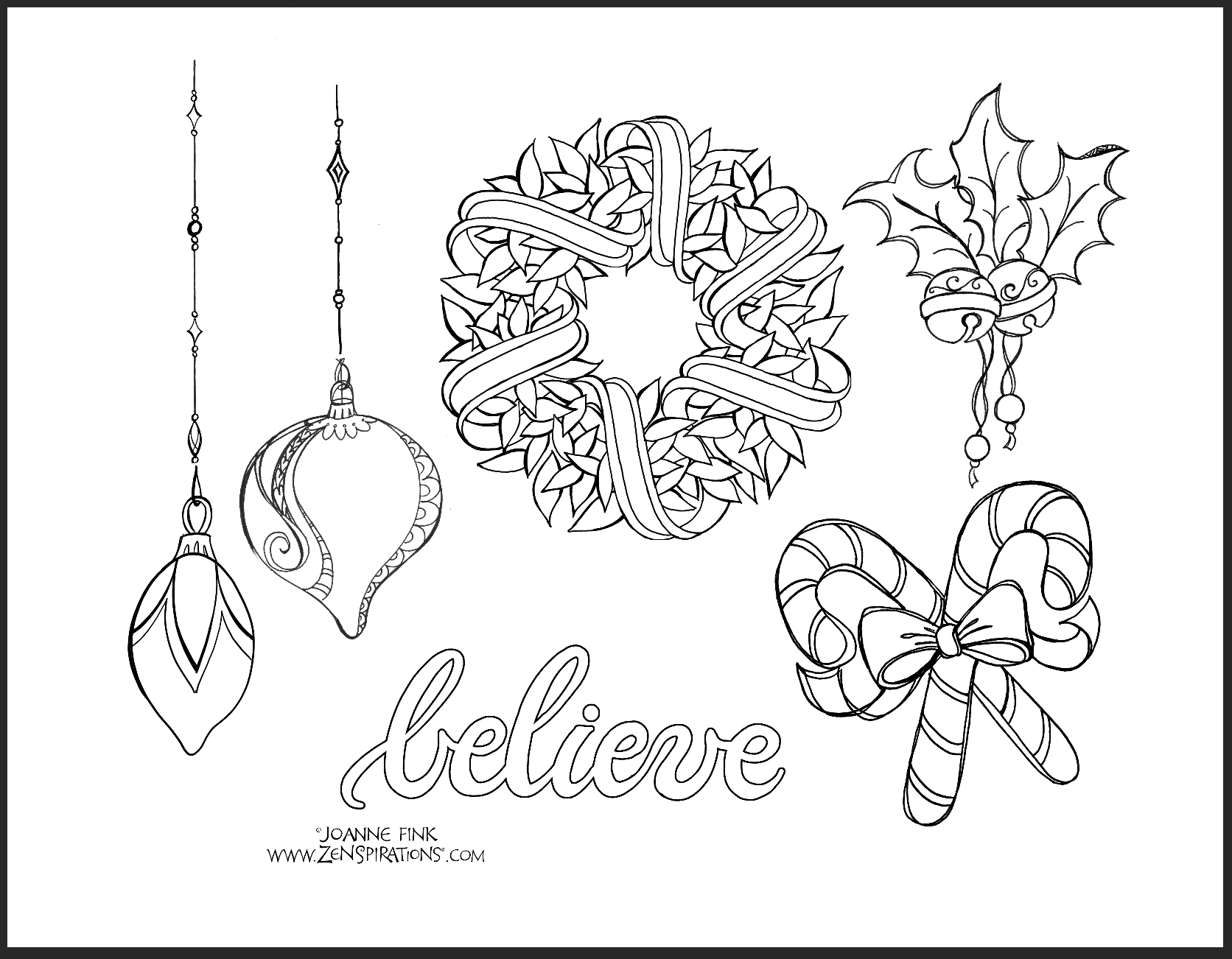 Click the link below to download this sheet:
 Zenspirations_by_Joanne_Fink_Christmas_Care_Mojis_to_Color
And for those who have friends and family who celebrate Hanukah, here is a sheet of Hanukah Care Moji images: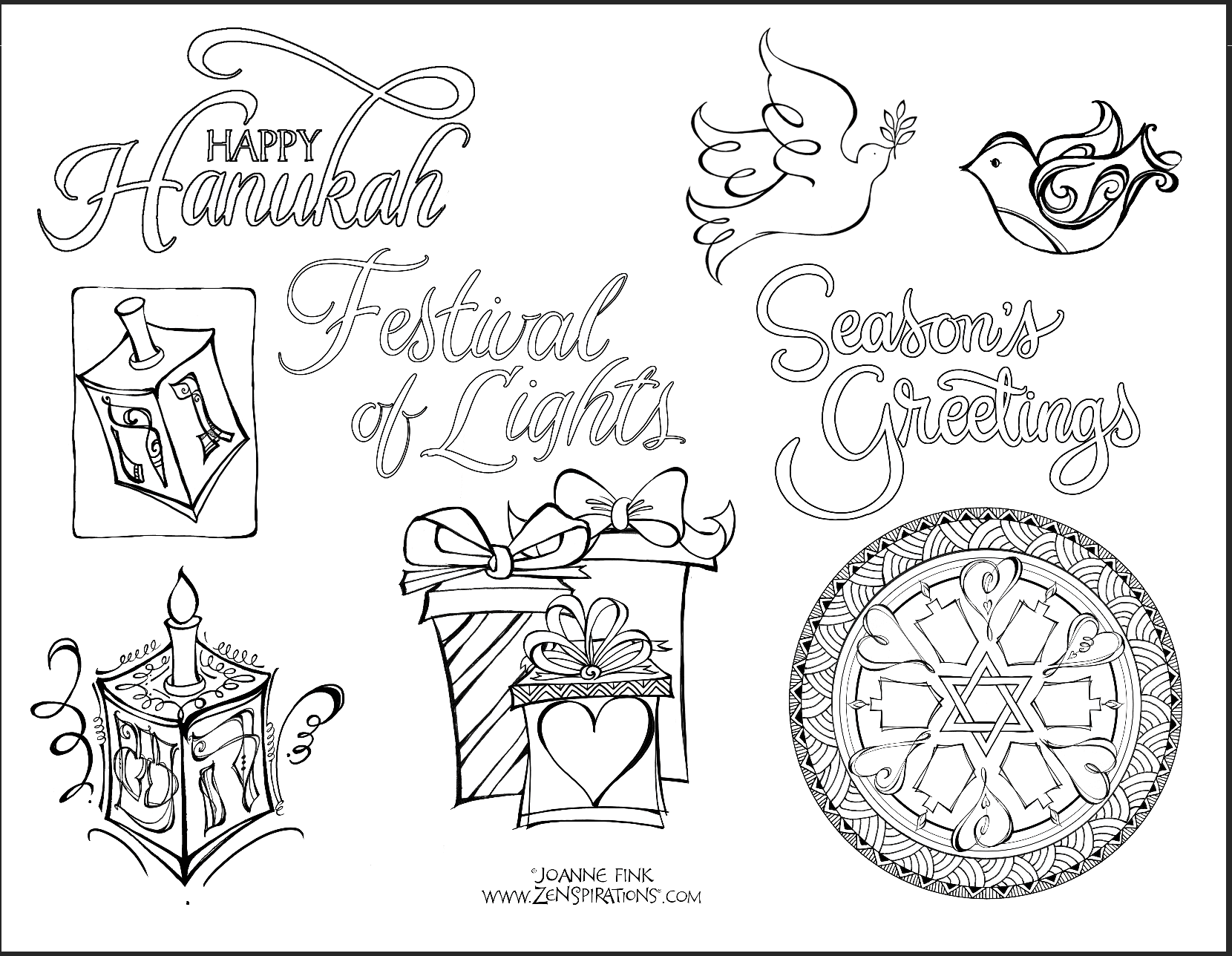 Click the link below for your FREE downloadable page:
Zenspirations®_by_Joanne_Fink_Hanukah_Care_Mojis
There are twenty-three different icons in all; I hope you find some you like.
I so appreciate the comments I get thanking me for everything I share; and if you like Zenspirations® I have a way that you can help support what I'm doing, and all it will cost you is a few seconds of your time. I am an Amazon affiliate, and IF YOU USE THIS LINK, (which is also on the home page of my website) I get a small percentage of anything you buy, at no extra cost to you. This week is the annual Amazon Prime day, with lots of discounts on big-ticket items. I would be VERY grateful if you would use Zenspirations as a portal to Amazon, especially if you are making a major purchase. If you are feeling REALLY kindly, please share this link with your friends and family who are Amazon Prime members. Many thanks, in advance, for your help! I really appreciate your support.
Earlier this evening I did my first Facebook Live interview, and answered questions about how my life changed after my husband died seven years ago.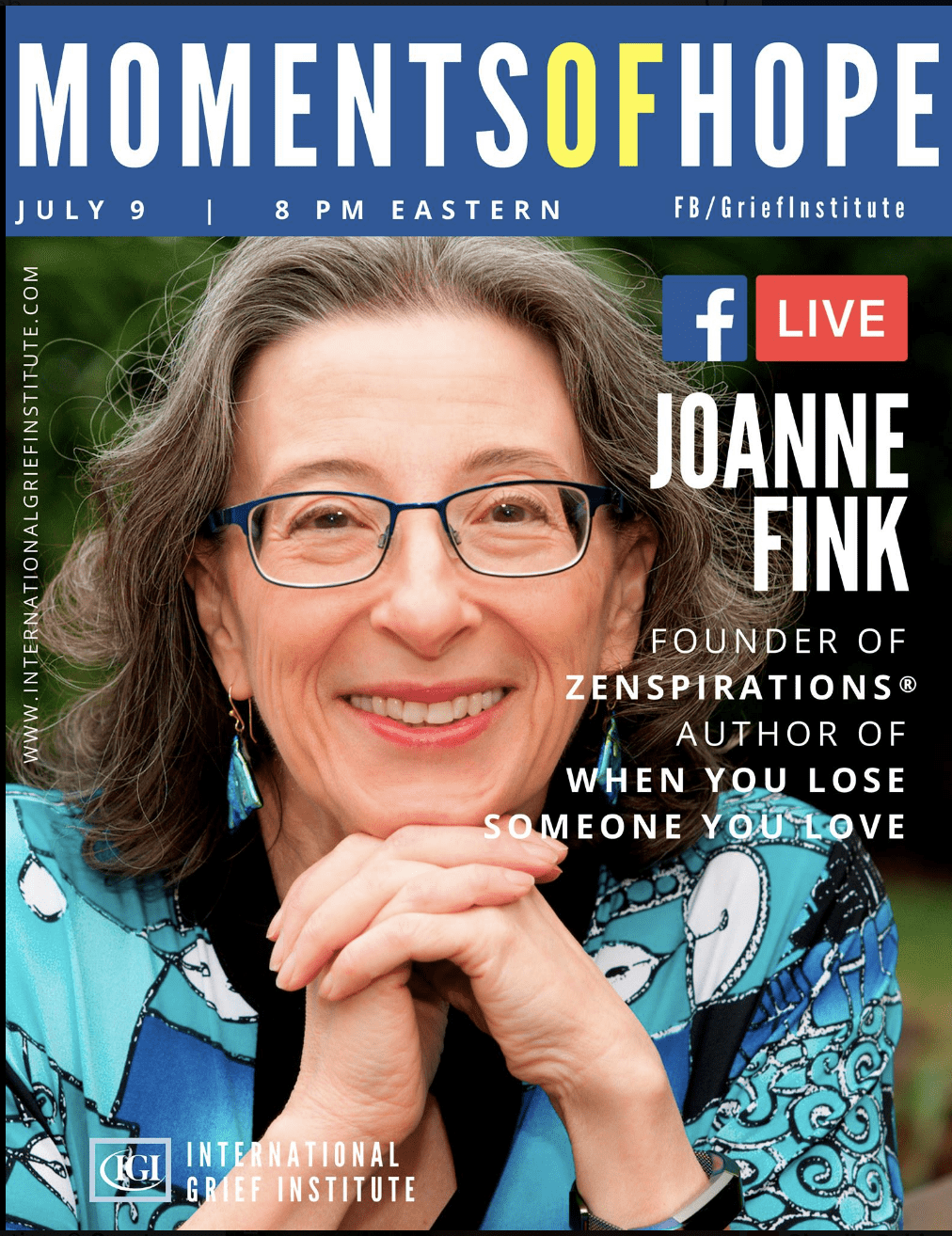 If someone you know is grieving, please share this link with them:
Zenspirations founder Joanne Fink lost her husband to a sudden heart attack in 2011. Left to raise two kids and run her business alone, how did she find hope along the way?

Posted by Grief Institute on Monday, July 9, 2018
I hope it will help bring them peace.
Stay Zenspired,
Joanne