COLOR PEACE
Tuesday, October 20, 2015
Hi Everyone,
I just got samples of COLOR PEACE, my first 'miniature' Create, Color, Pattern, Play book!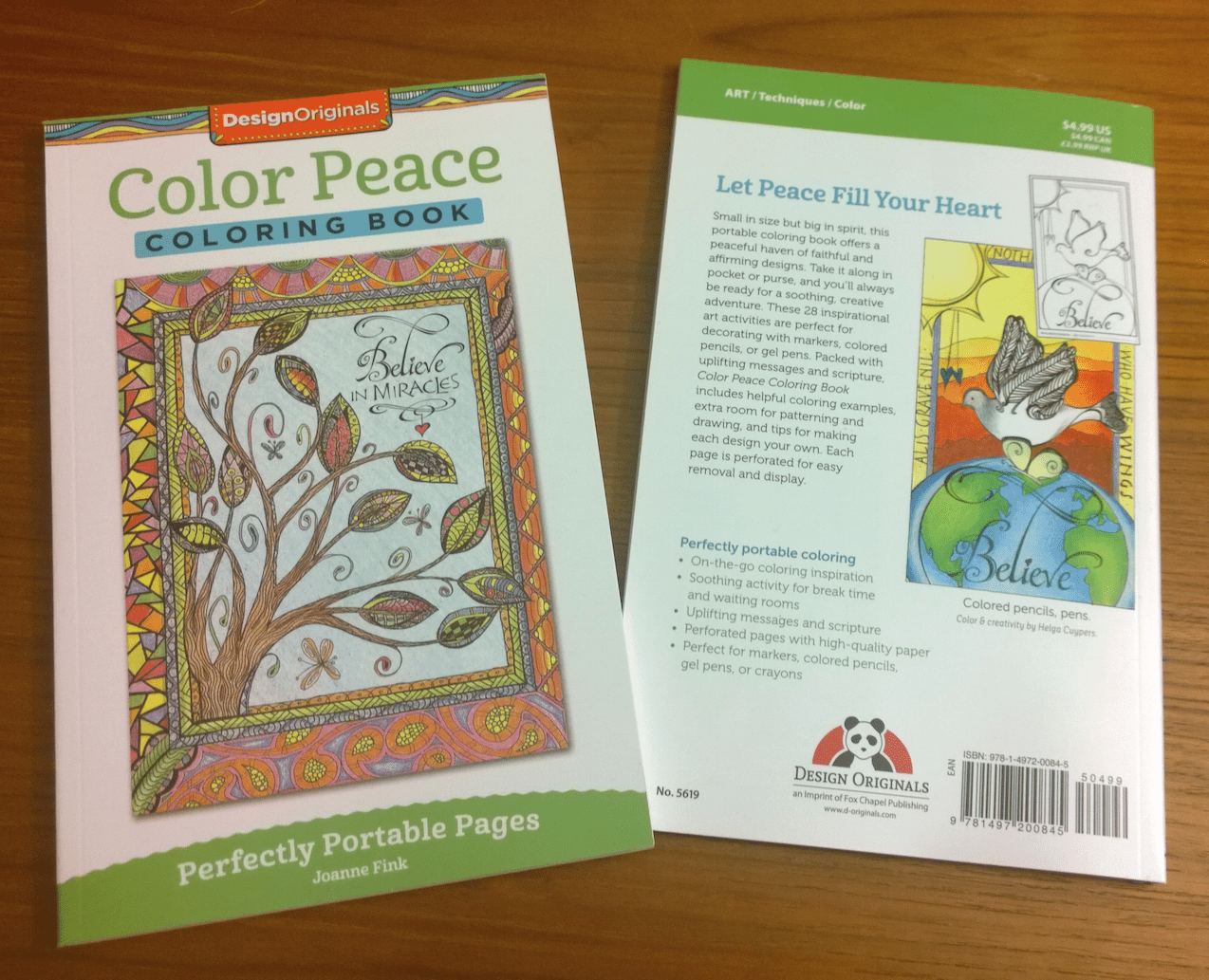 The front cover features the wonderful work of the uber talented Terri Brown, and the back cover showcases Helga Cuypers' stunning mountain scene. Inside are 28 illustrations, and over 20 'inspiration examples' from artists around the world. Below is a photo of one of the spreads: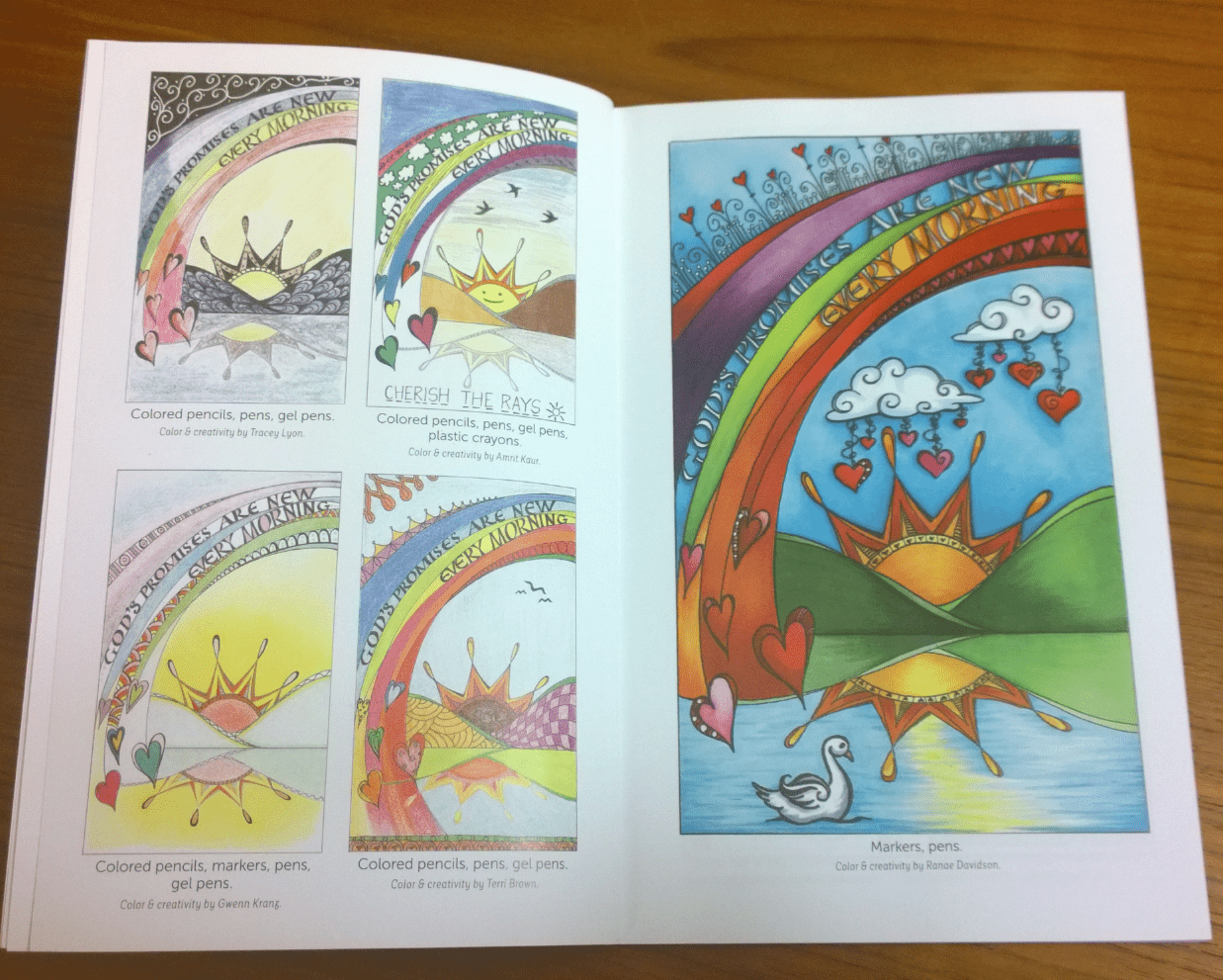 The pieces below were done by:
Tracey Lyon (top left)
Amrit Kaur (top right)
Gwenn Kranz (bottom left)
Terri Brown (bottom right)
Ranae Davidson (full page)
The books will be sold at Cracker Barrel (an American restaurant/gift store chain), and should be available on Amazon soon. I'll try to post a link when I have one.
Last week I was excited to share that I had just sent my next Create, Color, Pattern, Play book to press… and this week I'm excited to let you know that I've already started designing the next one! "Flowers of Faith"  is the working title; and I'm planning to have scripture on half the pages, with the other half divided between image-only pages, and imagery accompanied by one of my favorite 'Zenspirational' sentiments. I would be grateful for your input on this– does 1/2 scripture; 1/4 inspiration, 1/4 no text seem like a good ratio to you? If not, what would you recommend? You can share your thoughts by leaving a comment– and if you let me know your favorite scripture(s), I'll try to include them.
I would like to include inspiration samples from as many 'Color & Creativity Enthusiasts' as I can, so I hope you'll help me spread the word about the new book— and that I'm looking to showcase art from a variety of different people. Towards that end I'm posting two FREE downloadable designs for you to use as a springboard for YOUR creative efforts.
BE STILL SIGN: