Coloring Fun with Friends
Tuesday, May 17, 2016
Hi Everyone,
I'm in New York for the National Stationery Show, and it's been an incredible past few days. The best part has been getting to meet some of the Color & Creativity Enthusiasts who created inspiration samples for my books.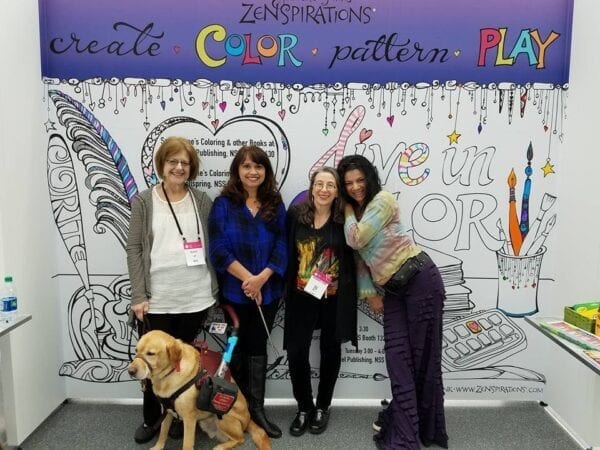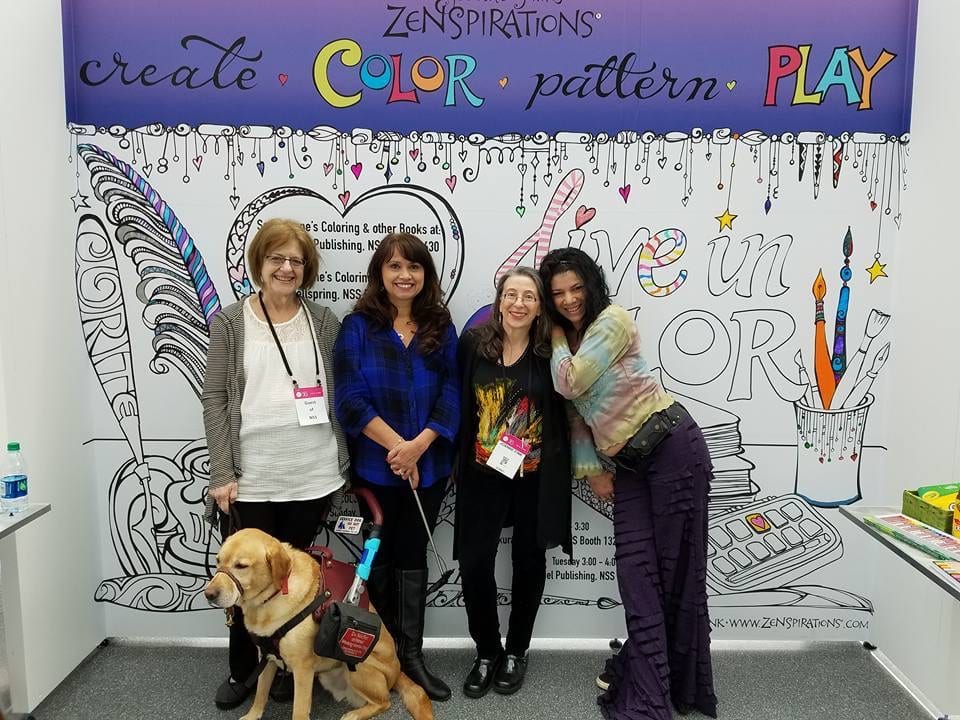 Here's a photo of me with Toni Popkin (and Bud!), Leitha Hunt & Jamie Torres in front of the big coloring wall in the lobby of the Javits Center. Leitha had a selfie stick, so we took a selfie, too!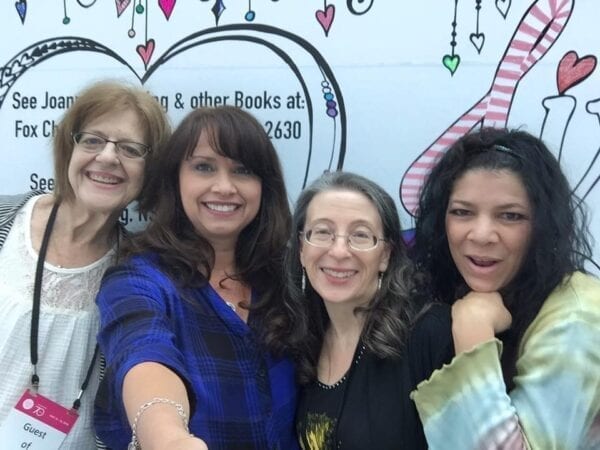 What a pleasure and honor to finally meet some of the talented, caring women who bring my line work to life! I feel blessed that they were able to help get the coloring wall underway. Here's a photo of Leitha as she tackled the feather, along with a close up of the color and patterns she added: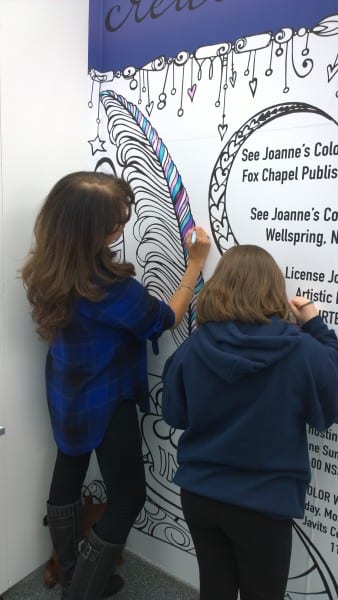 Lots of creative people have joined in the coloring fun: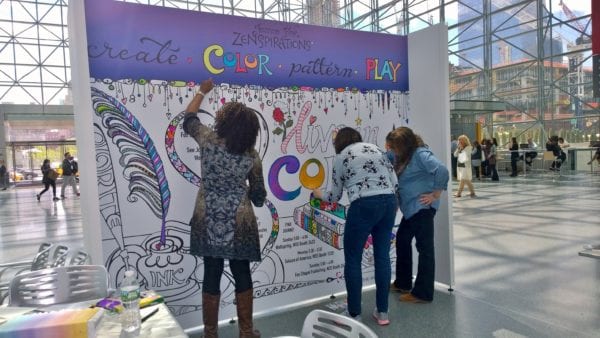 Here's a close up of a piece of the wall after the second day:
Everyone is welcome to come color– so if you are in the NY area this week, please join the coloring fun. 10-6 Tuesday, 10-2 Wednesday. I'll be at the coloring wall from 11-12, so stop by and say hi!
I'll post more photos from the show next week, but before closing tonight, I wanted to wish Valencia, who will be celebrating her birthday on the 22nd, a day filled with joy. Since Valencia's favorite color is black, I went with a black/grey/white theme: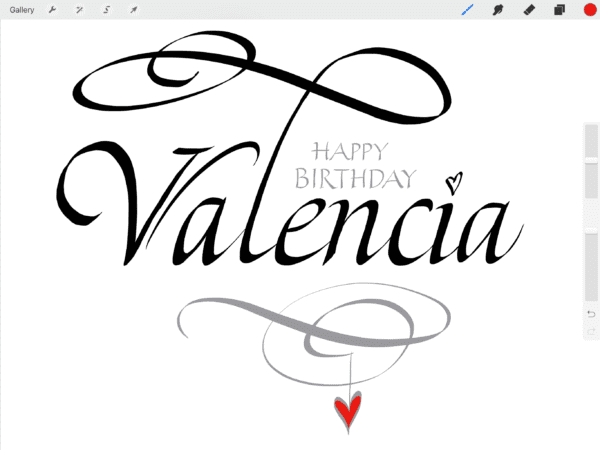 Hope you have a wonderful birthday Valencia!
Stay Zenspired,
Joanne