Coloring Products & Prizes!
Tuesday, October 27, 2015
Hi Everyone,
Coloring is SO popular, that in the last month I've been approached by several companies asking if I would design a line of 'Zenspirations® Create, Color, Pattern, Play' products. There are not enough hours in the day to create all of the different concepts which have been proposed… and I would REALLY appreciate your help deciding what to design. To thank you for sharing your opinion, I'm offering four fabulous prizes— and the good news for all the international subscribers— you can enter! Here are the prizes:
My new 2016 Scripture Calendar (from Hopper Press)
& two packages of Scripture Clear Stamps (from Impression Obsession)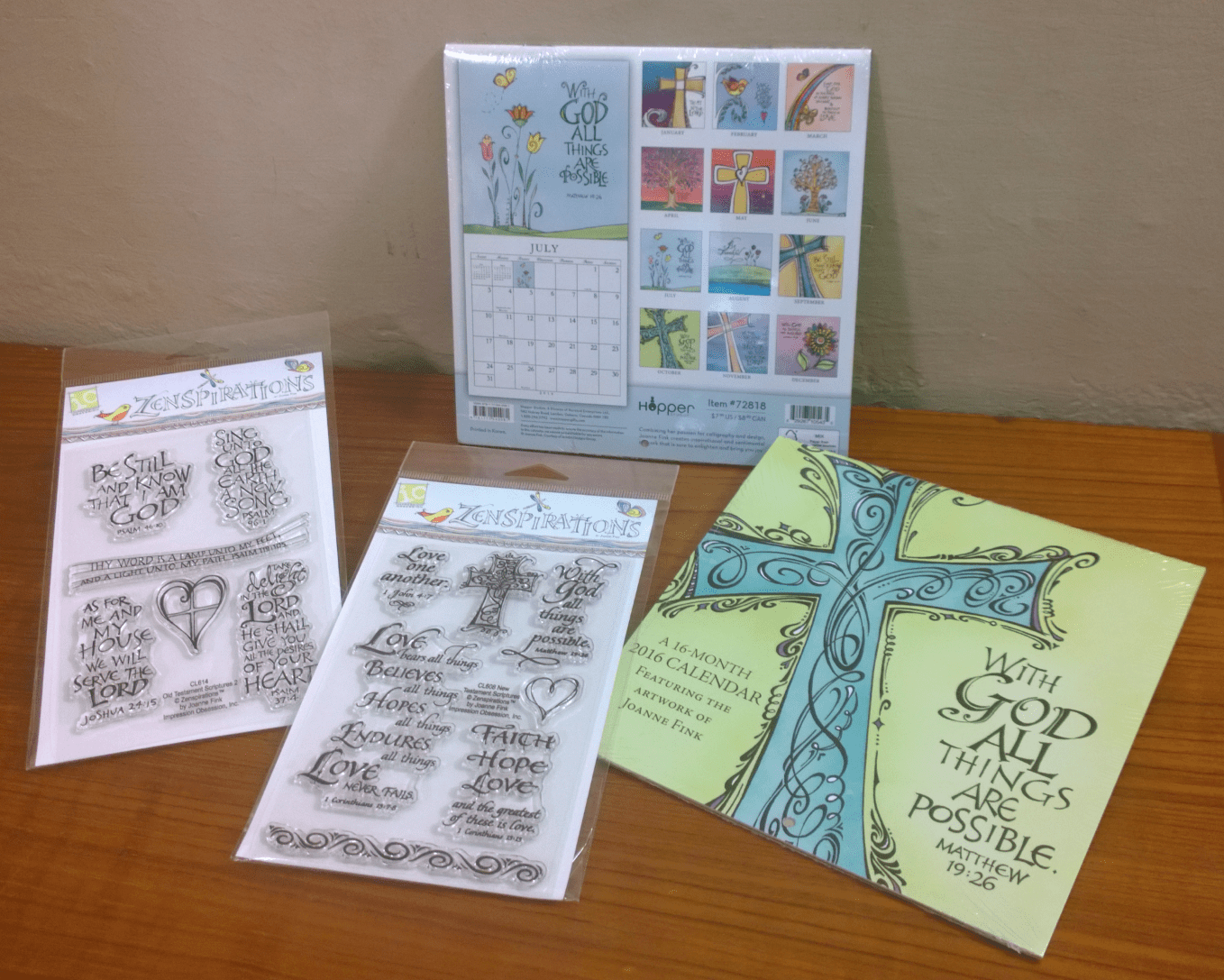 DO Magazine's 1st TWO issues (the Premiere Issue, shown below, and the 2nd issue, which will be on newsstands November 15th)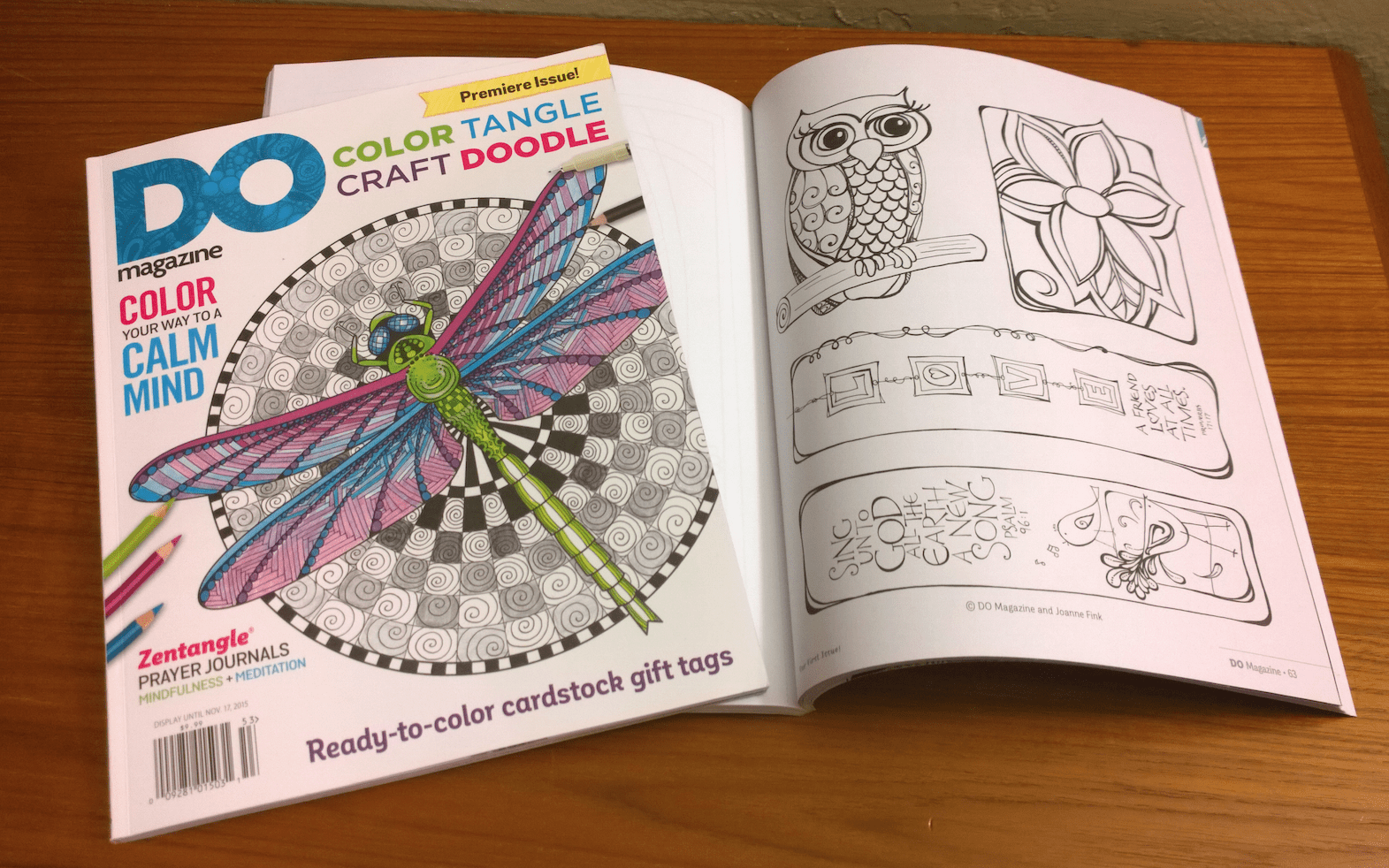 2 Zenspirations Cool Cups (from Tree Free Greetings)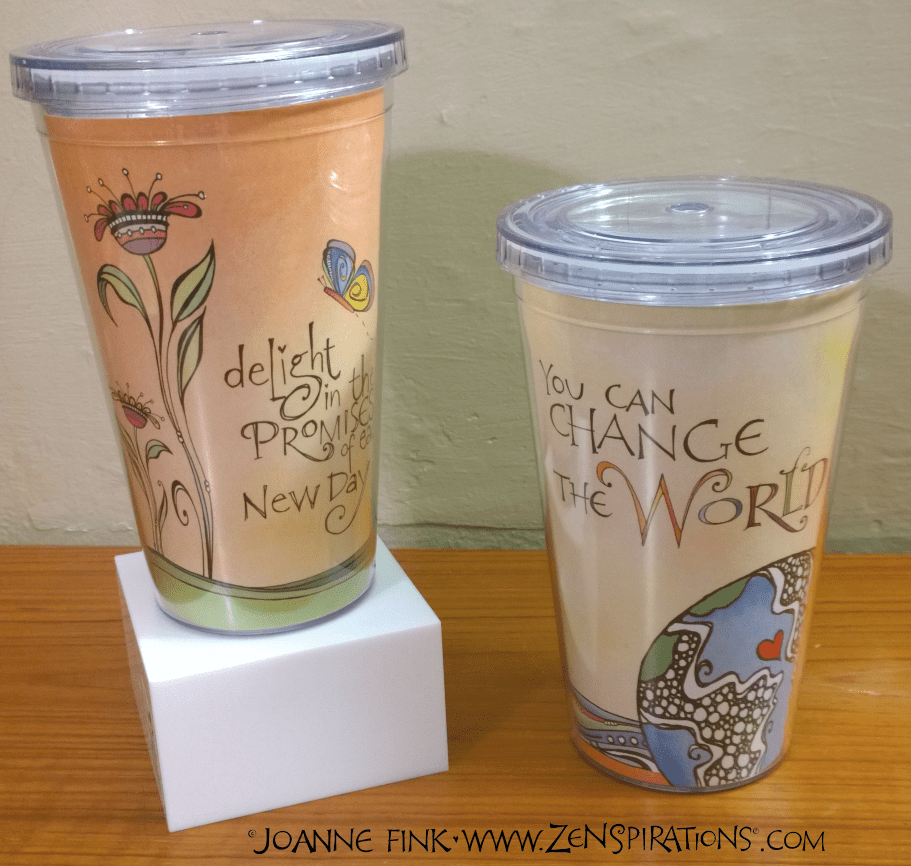 GRAND PRIZE: A set of whatever products get made (based on YOUR input!). These are some of the products under consideration.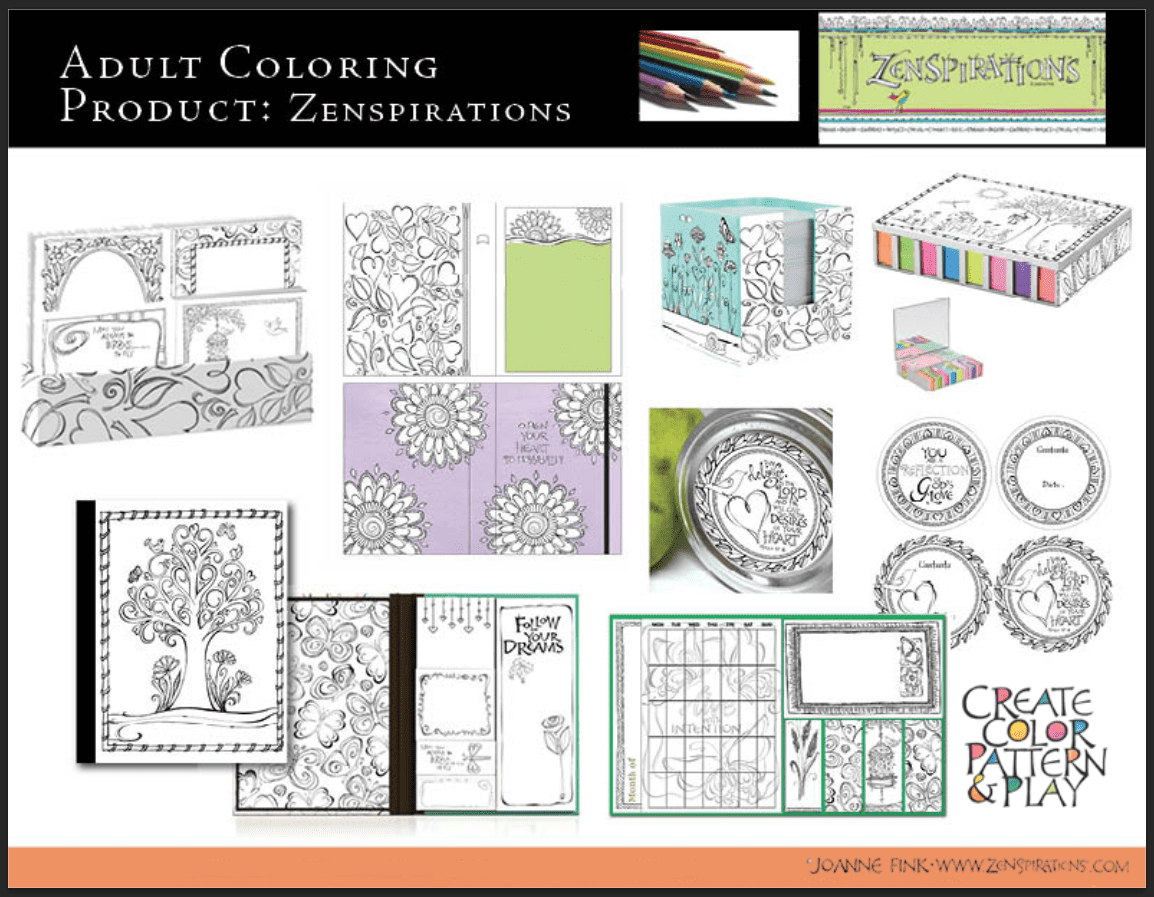 Below are close up views of the box of sticky notes: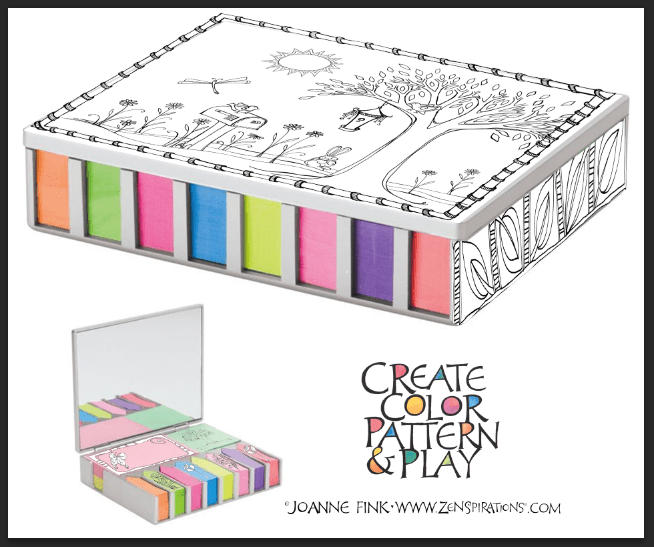 and the jar label: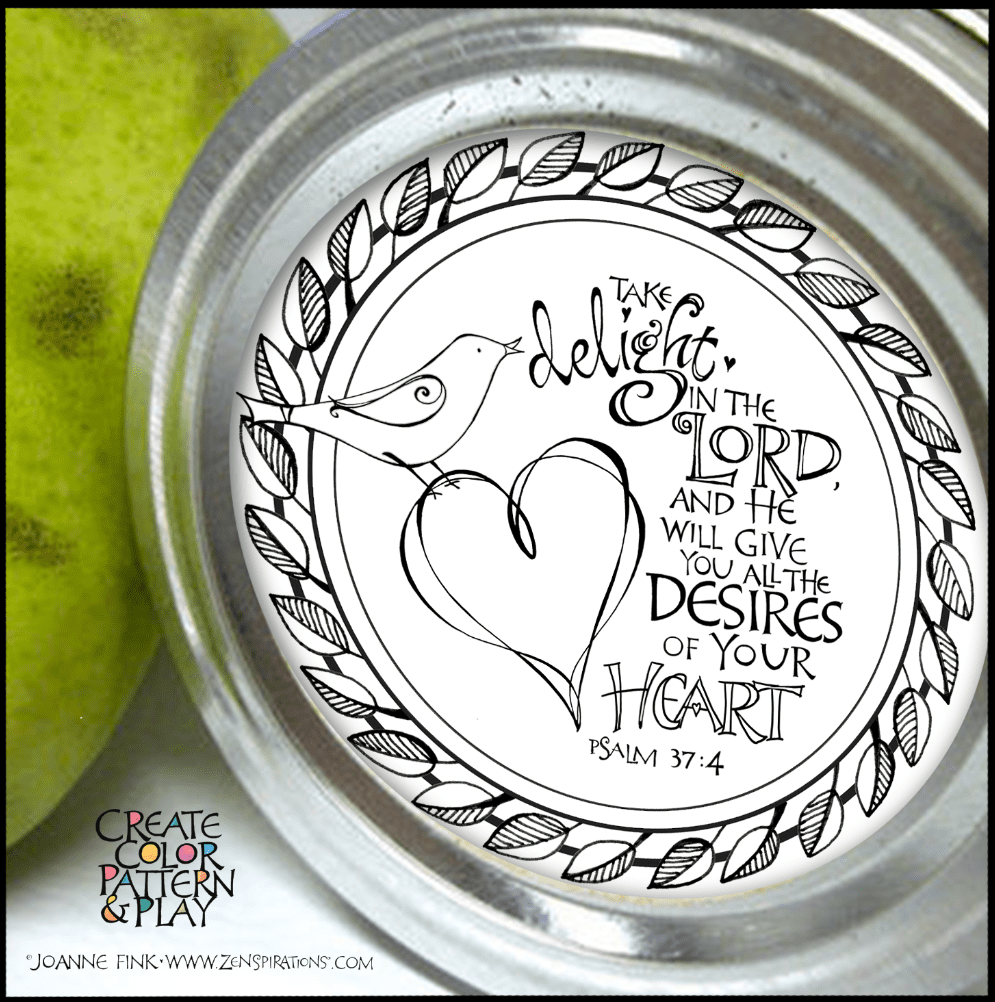 CONTEST RULES:
In order to have your name entered into a random drawing for one of the prizes, please leave a comment with your answers to the ten questions below. You may copy and paste the questions into the comment section, and then type your answers. Answers must be posted by end of day Saturday, October 31st… winners will be announced next week. Here are the questions:
1. How often do you color?
2. Would you be interested in coloring on 'things' (as opposed to in books)?
3. Which of the following product categories would you be more inclined to color, or to give to a friend who enjoys coloring?
A. Cards (i.e. greeting cards, note cards, photo frame cards)
B. Stationery products (i.e. shopping lists, sticky notes, journals, file folders)
4. Would you prefer to color products which have a white background, or where some part of the background is partially colored?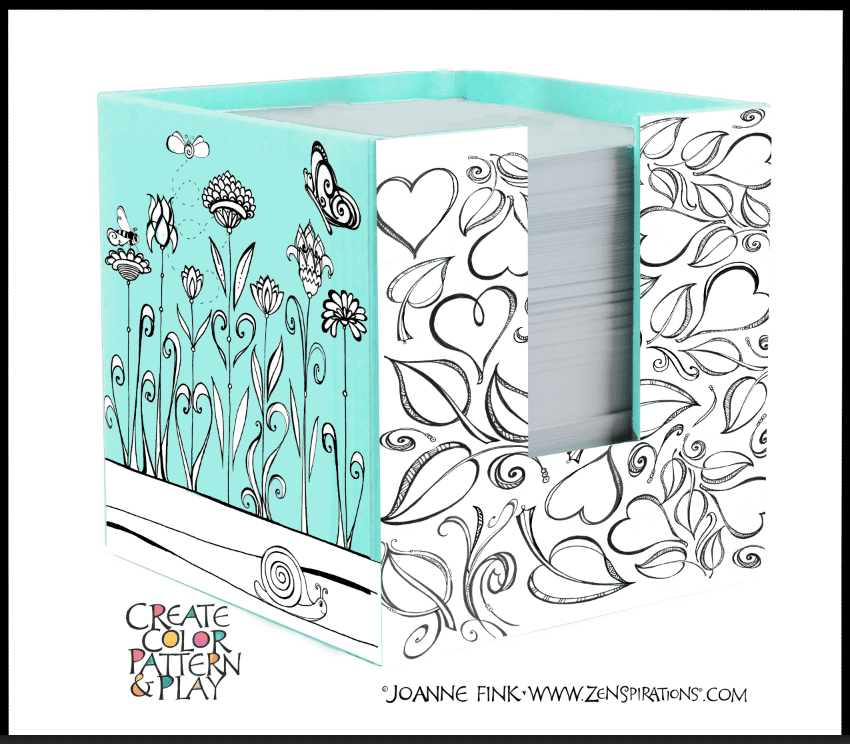 5. In a journal, would you prefer to color on the outside, or to color the borders of the pages in the journal?
6. Which (if any) of the following products would you most like to buy? Please list your top three-to-five favorites in order of your preference.
o.
stickers/sticky-backed labels
7. What product(s) do you want to color which AREN'T on the list above?
8. What are your favorite coloring tools?
9. What are your favorite types of designs to color? (Feel free to mention a specific book, image or icon if you have a favorite)
10. Is there anything you'd like me to keep in mind as I begin designing this line? I really welcome your suggestions.
THANK YOU for taking the time to share your thoughts… I greatly appreciate your input!
I spent some time this evening looking through all of the cool images which have been posted in the
Zenspirations® Create, Color, Pattern, Play Facebook Group
this week. If you are a Color & Creativity Enthusiast, please take a few minutes to check them out… you can look at the feed, but the real treat is checking out the albums, where you can see the variety of ways that different artists interpret the same design. Here is the link:
https://www.facebook.com/groups/1471158256528576/
.
Last week I posted two free downloadable designs from one of my upcoming books in the Zenspirations blog, and I invite you to use them (or any of my other illustrations) as a springboard for your own creative efforts. Go ahead and add patterns, borders, and additional icons. Experiment with color and embellishments… and I encourage you to make the design more meaningful by adding whatever words call to your soul. You don't have to be an experienced artist to create… this is a chance to let YOUR creativity shine! And if you'd like me to consider including your work in one of my books, you can share your interpretation of any of my designs by posting a photo in the appropriate album. I look forward to seeing what you do!
Stay Zenspired,
Joanne