Commemorative Leaves for Parkland
Tuesday, May 15, 2018
Hi Everyone,
I spent most of this week getting ready for the big Grief Resource-Day of Hope that will be held on Sunday, May 20th to bring healing to the Parkland Community in the aftermath of the February 14th shooting which took 17 lives. The entire day is filled with wonderful speakers, programs & healing projects. The project I'm leading is a Tree of Life Commemorative Art Project, and I'm busy preparing 500 four inch leaves so everyone who attends can decorate a leaf in memory of a loved one. I wanted to share some of the inspiration samples that I started making. This is a raw scan of the ones I did tonight.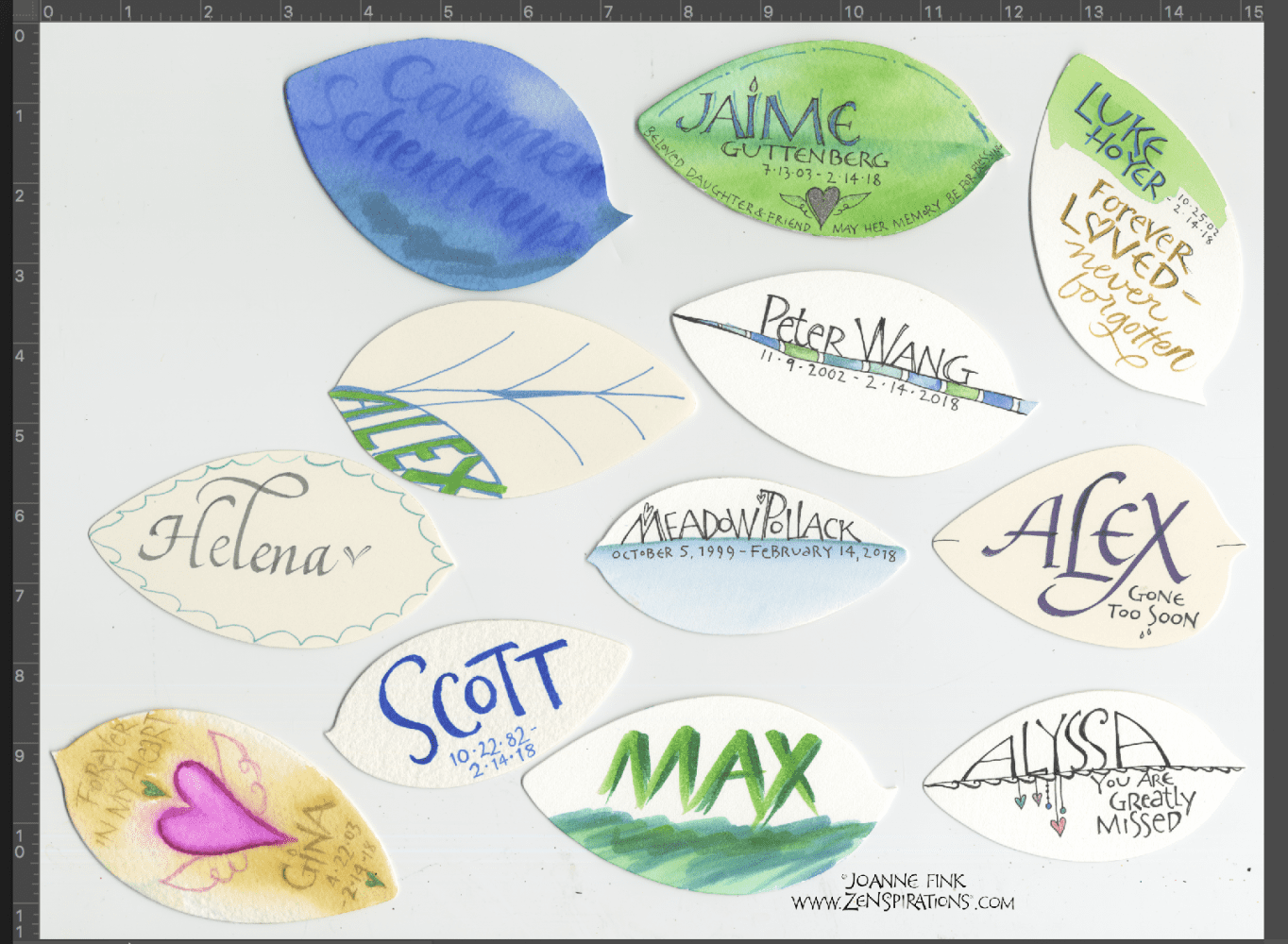 I included a few of these leaves in the flyer I made to help promote the event.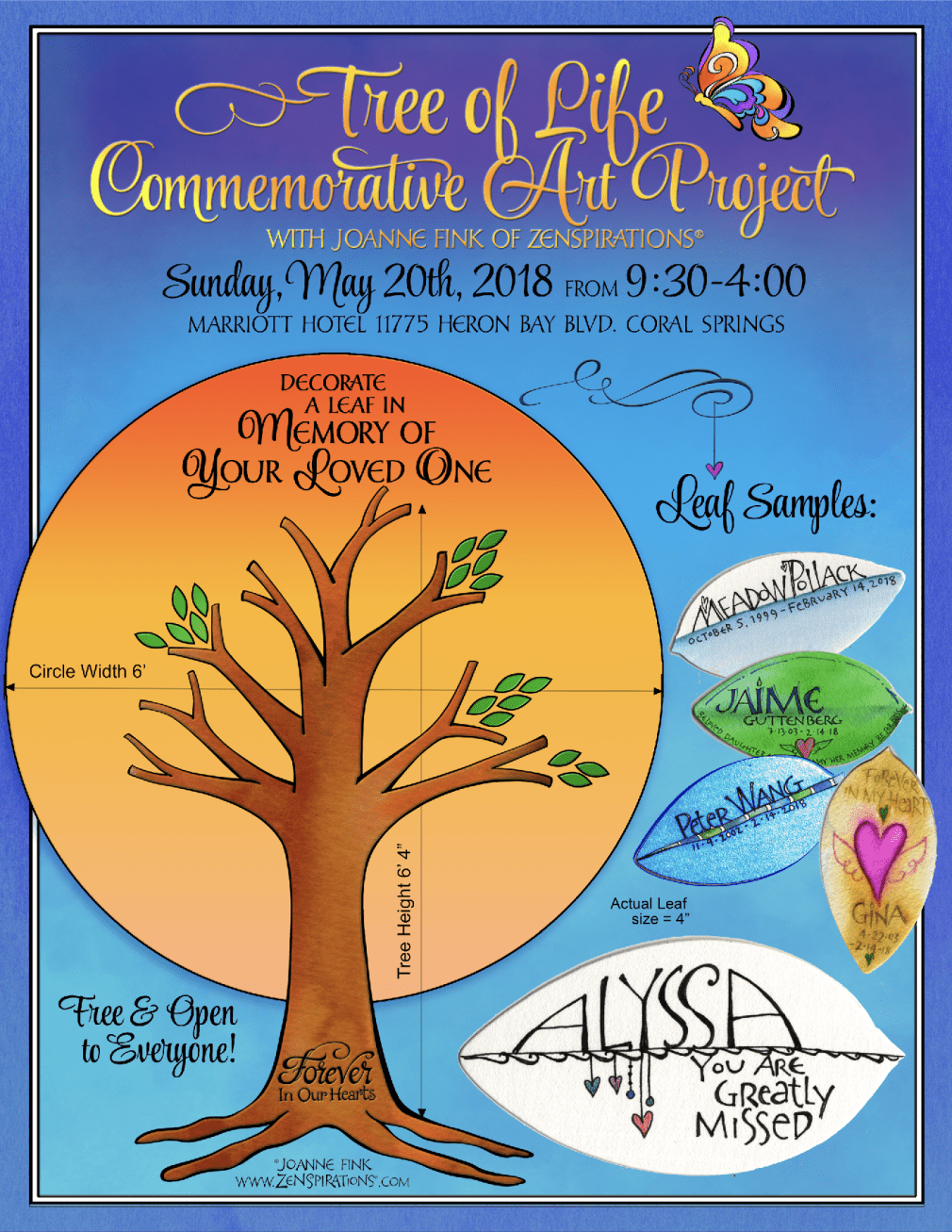 I will have two tables full of supplies (graciously donated by Sakura of America, Spellbinders & DecoArt) for people to use. I would welcome help demonstrating patterning and coloring techniques from any Color & Creativity Enthusiasts who will be in South Florida this weekend; please leave a comment to let me know if you are able to volunteer. I would also appreciate help getting the word out– if you have friends and/or family in the Parkland area, please let them know about this event. When a community is hit by tragedy, coming together to grieve can be very helpful, even if you didn't know any of the victims personally. Here is the an overview of some of the day's events for you to share: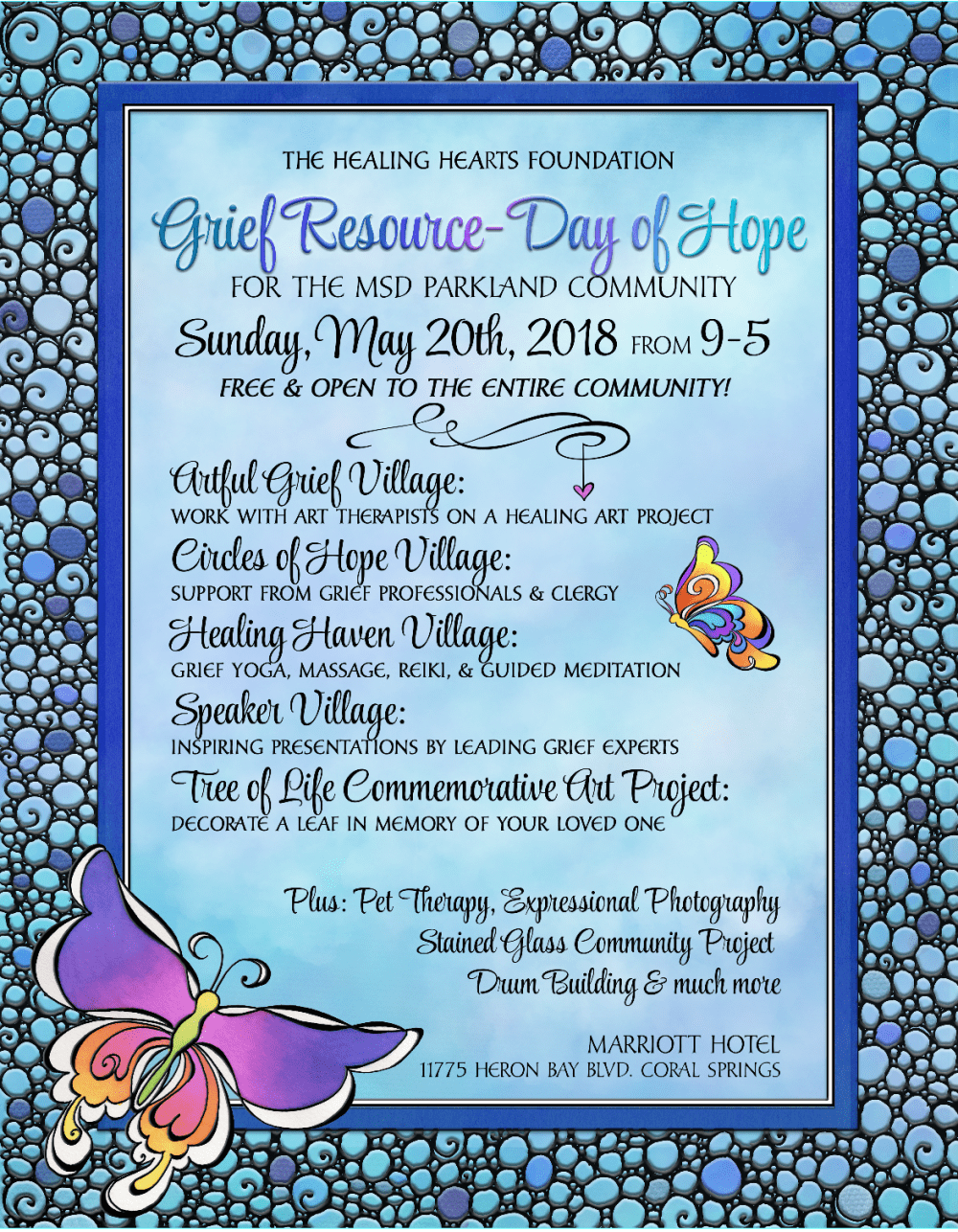 Click here to order your FREE tickets to the event. 
I look forward to hopefully seeing some of you there!
Stay Zenspired,
Joanne