Coping with Heartbreak
Tuesday, June 13, 2017
Hi Everyone,
Today was an incredibly sad day… not because anything bad happened to me personally, but because people I love are suffering, and there is little I can do to ease their pain. One of the most difficult lessons I've ever learned is that I am not in control of anything except my attitude. I long to make life better for the people I love, and my sadness today comes from once again being confronted with the heartbreaking realization that some things are simply not fixable.
As usual, I find that I am best able to process uncomfortable emotions by putting pen to paper… the pages below are from some of my most recent morning journals. I am sharing them in hopes that they will bring comfort to you, or someone you love.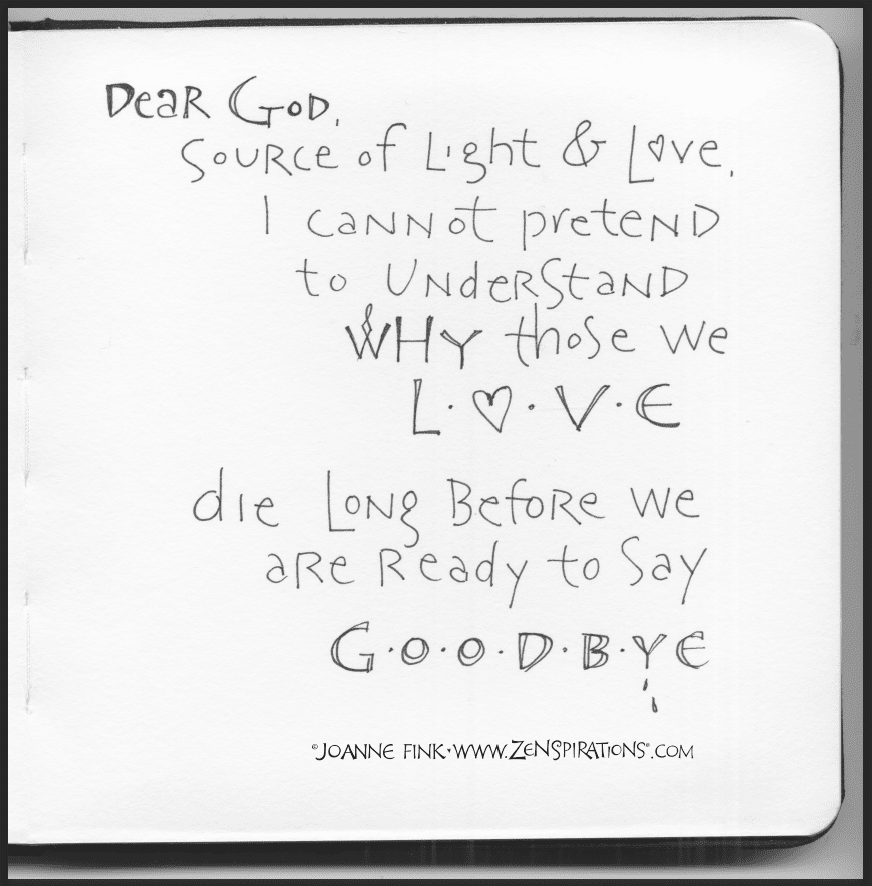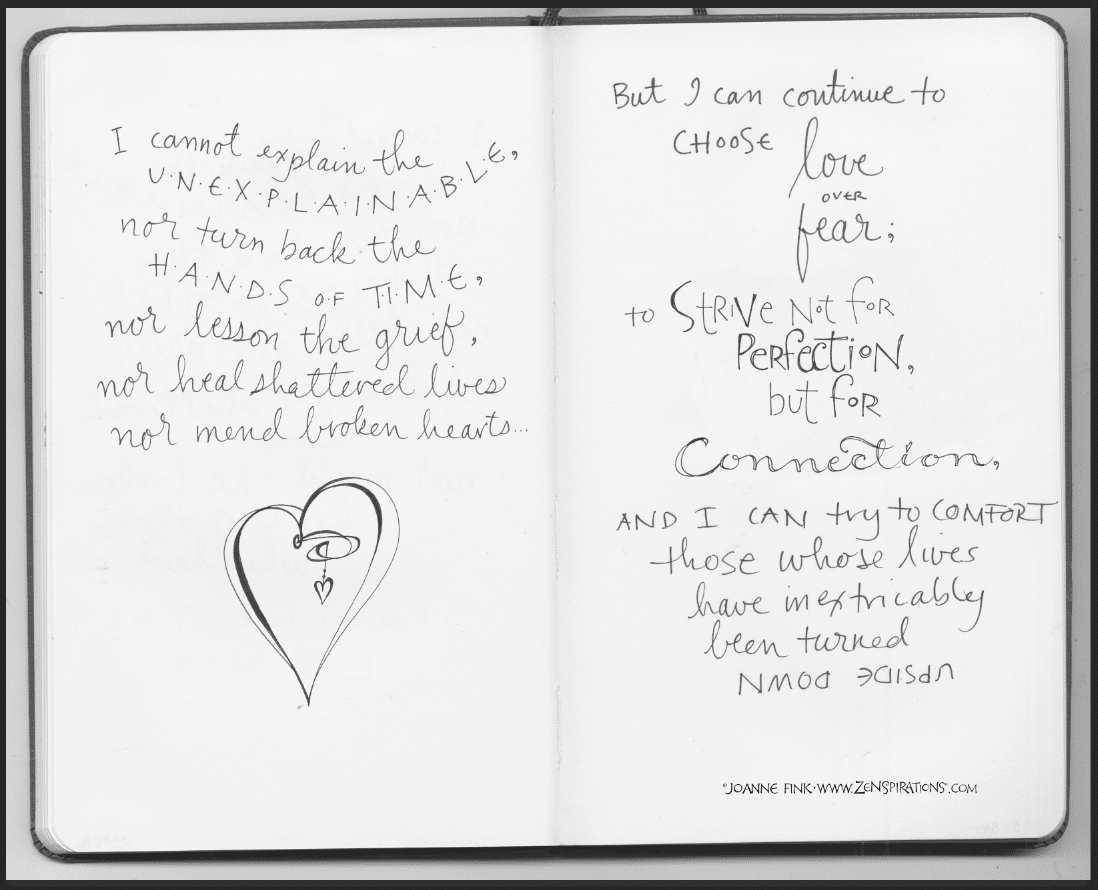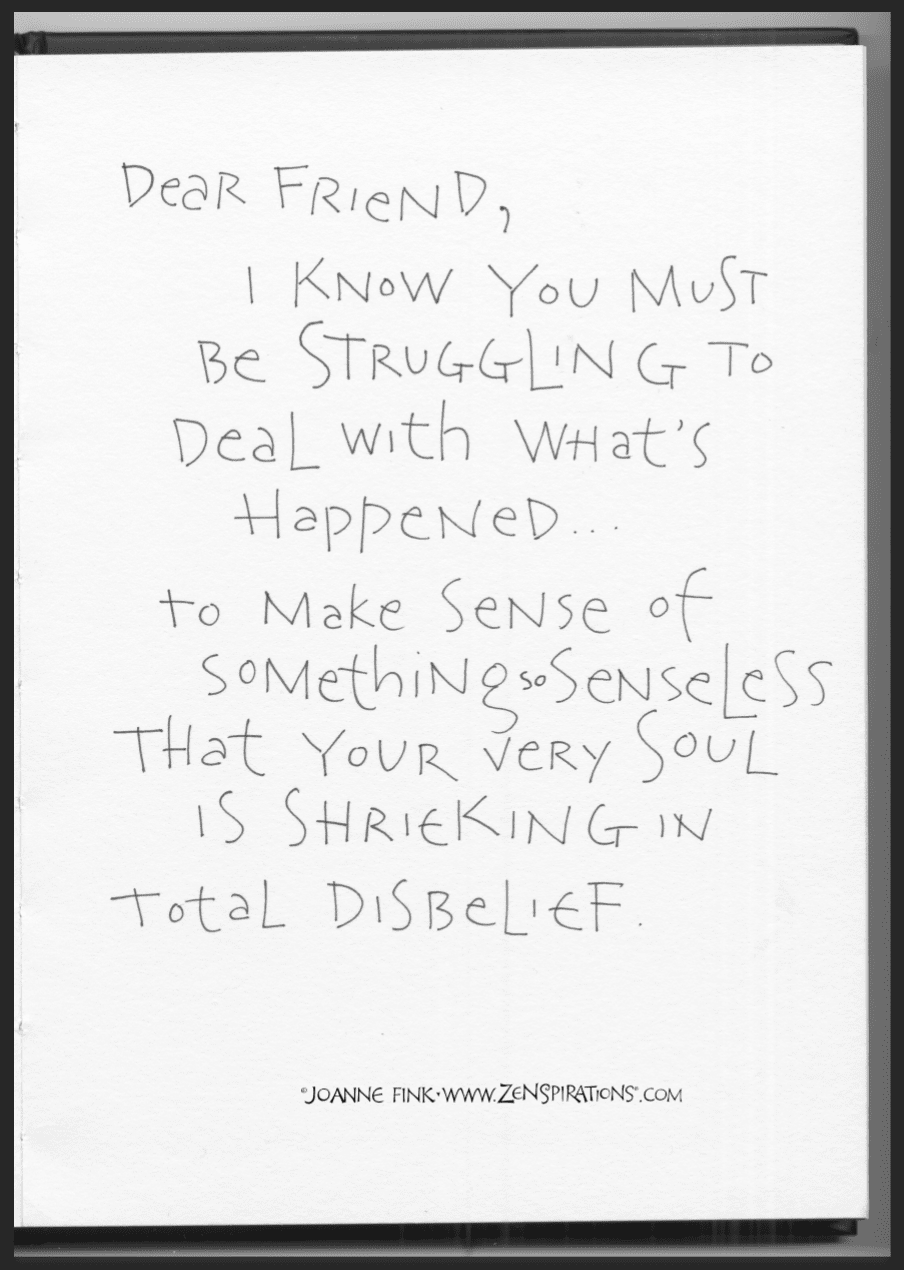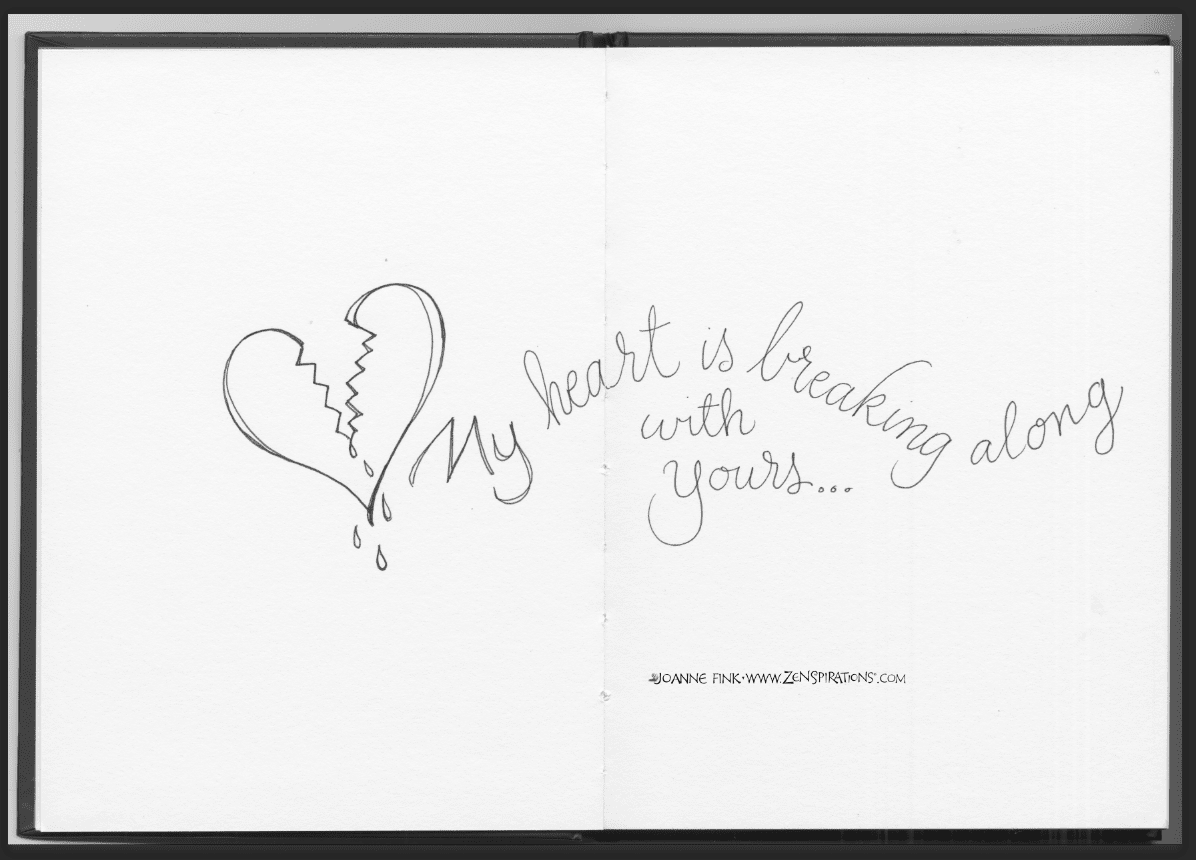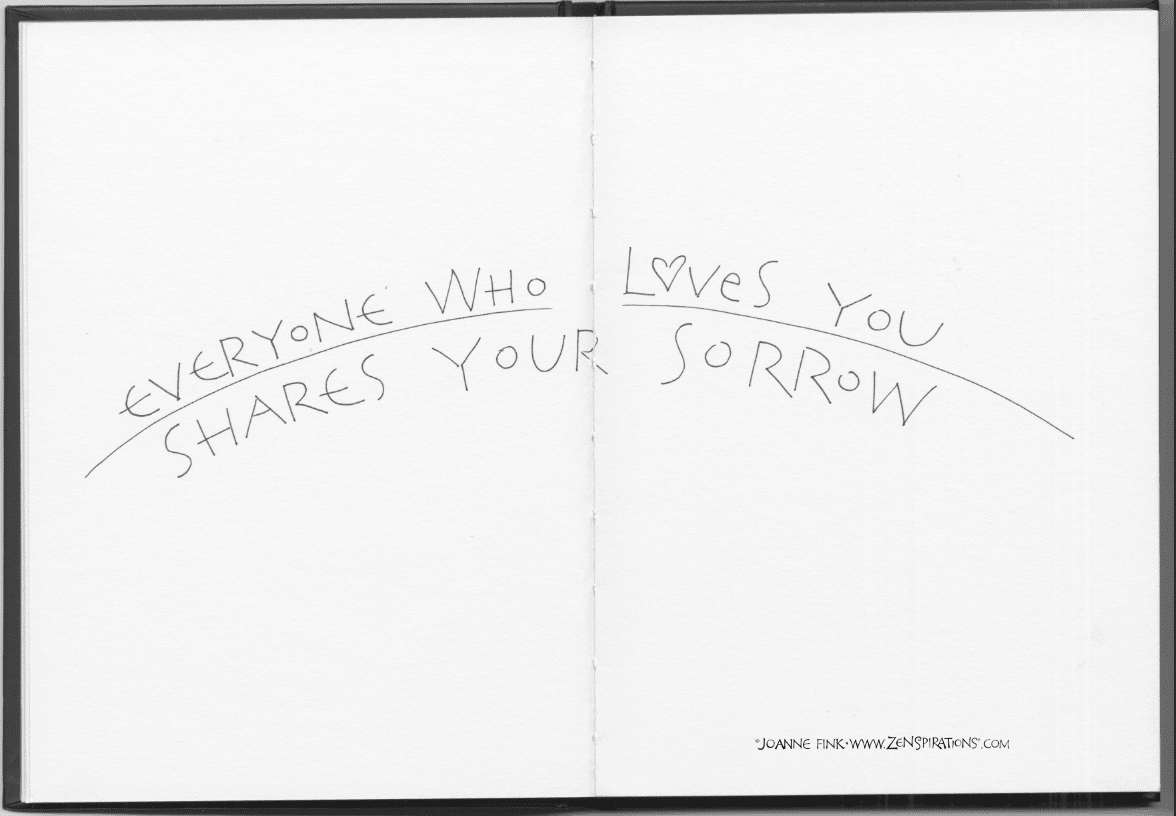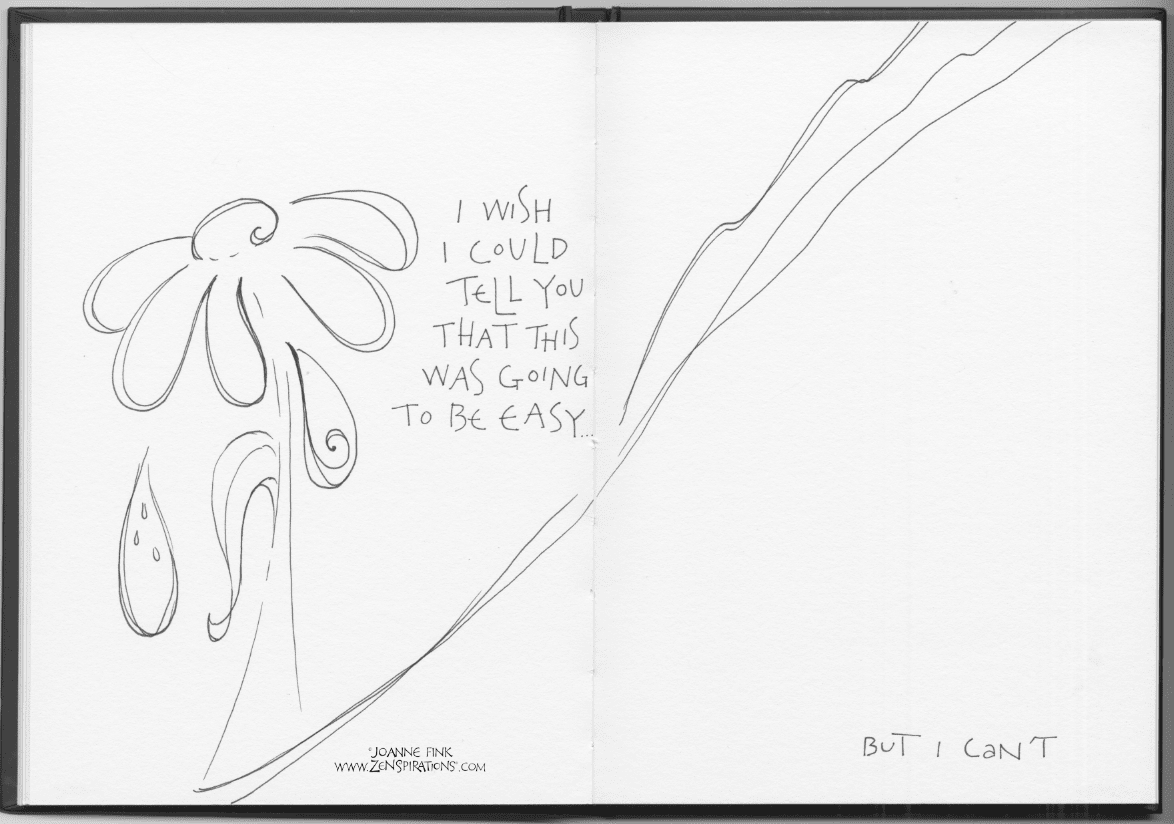 All I can tell those I love is that I care, and that I will accompany them on their journey. I hope they will discover along the way that every ending leads to new beginnings…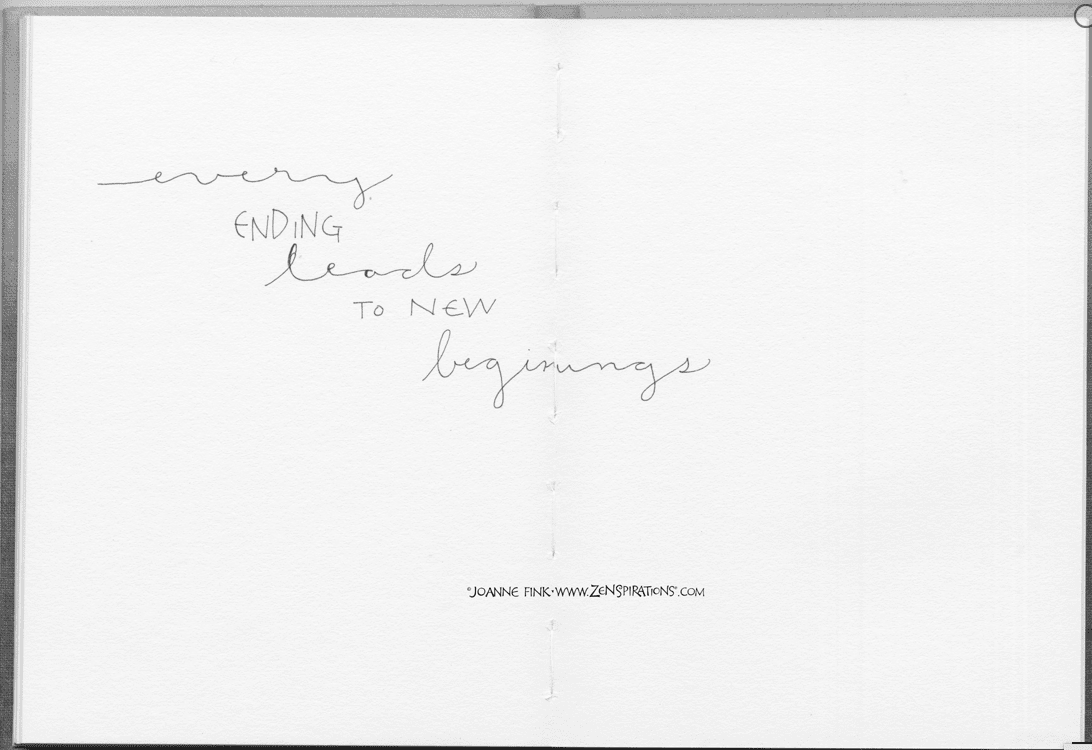 and that no matter how horrible the circumstances, there is always something to be grateful for.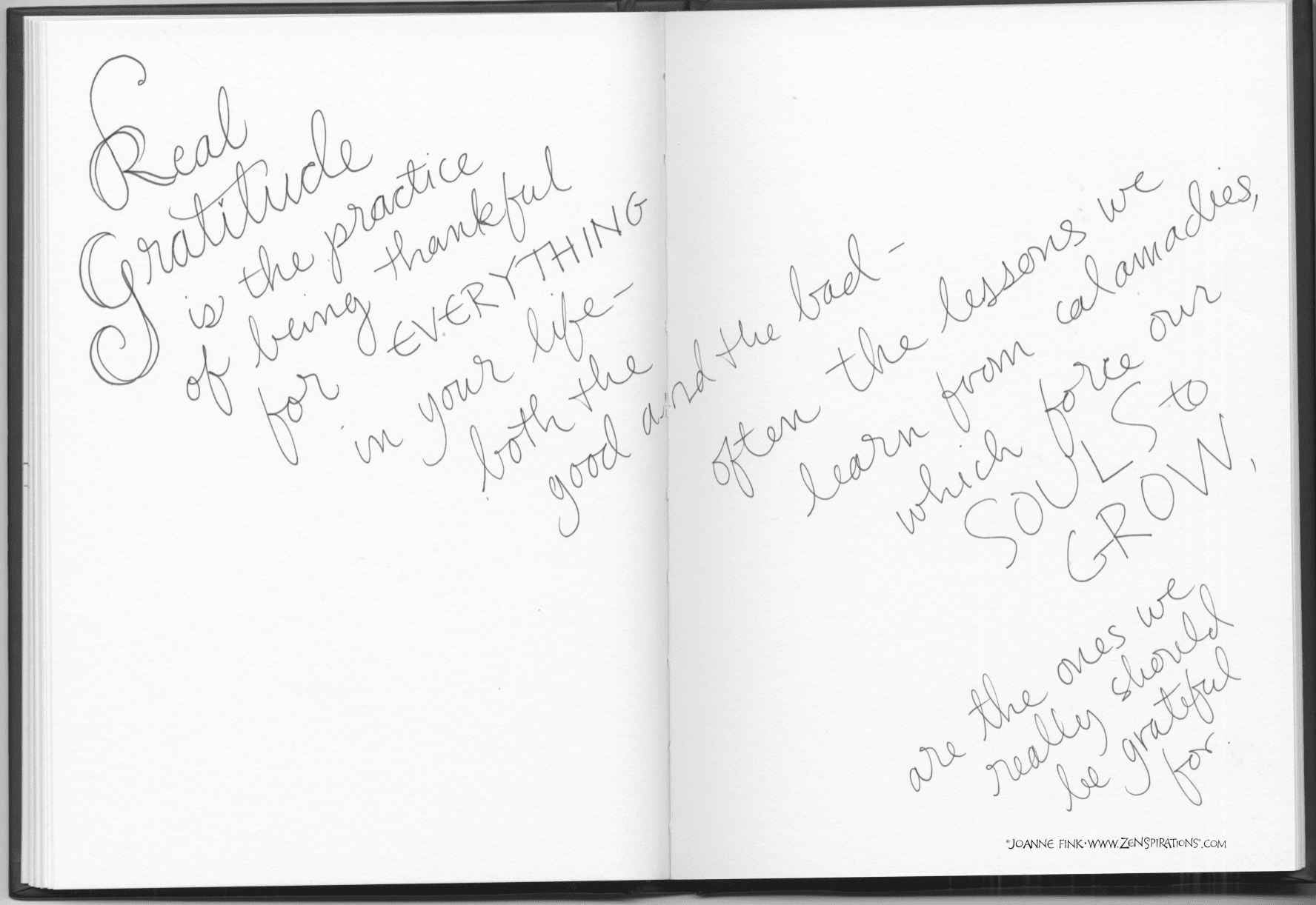 Staying grounded in gratitude when you feel that your life is falling apart takes courage, strength and faith…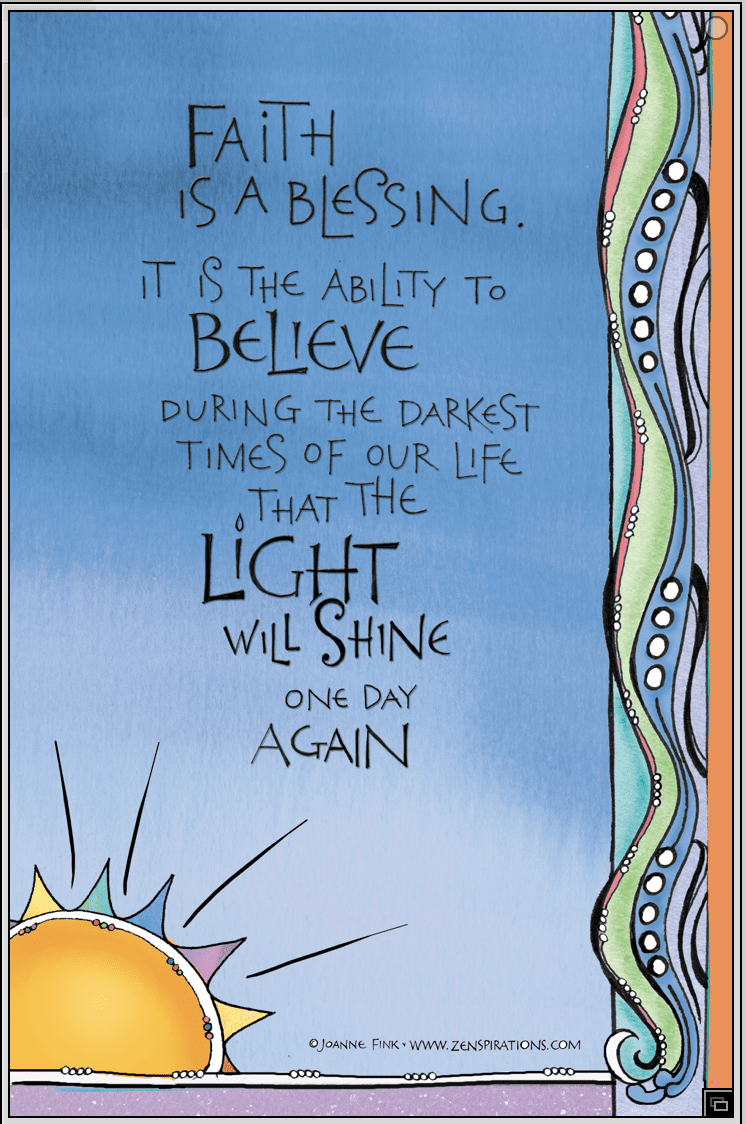 This is my wish for everyone facing serious life-challenges:
May you be blessed to greet each dawn with hope in your heart, secure in the fact that you are not alone. May you feel more moments of connection than moments of concern… May your faith always be stronger than your fears, and may you know how very much you are loved.
Before closing tonight, I wanted to share the FREE DOWNLOADABLE Zenspirations® Father's Day card I designed. Not everyone is fortunate enough to have a Dad to give this to– but I hope that if you can't be with your Dad on Father's Day, you'll be able to spend some time reflecting on the qualities you most admire about him, and do something special in his honor.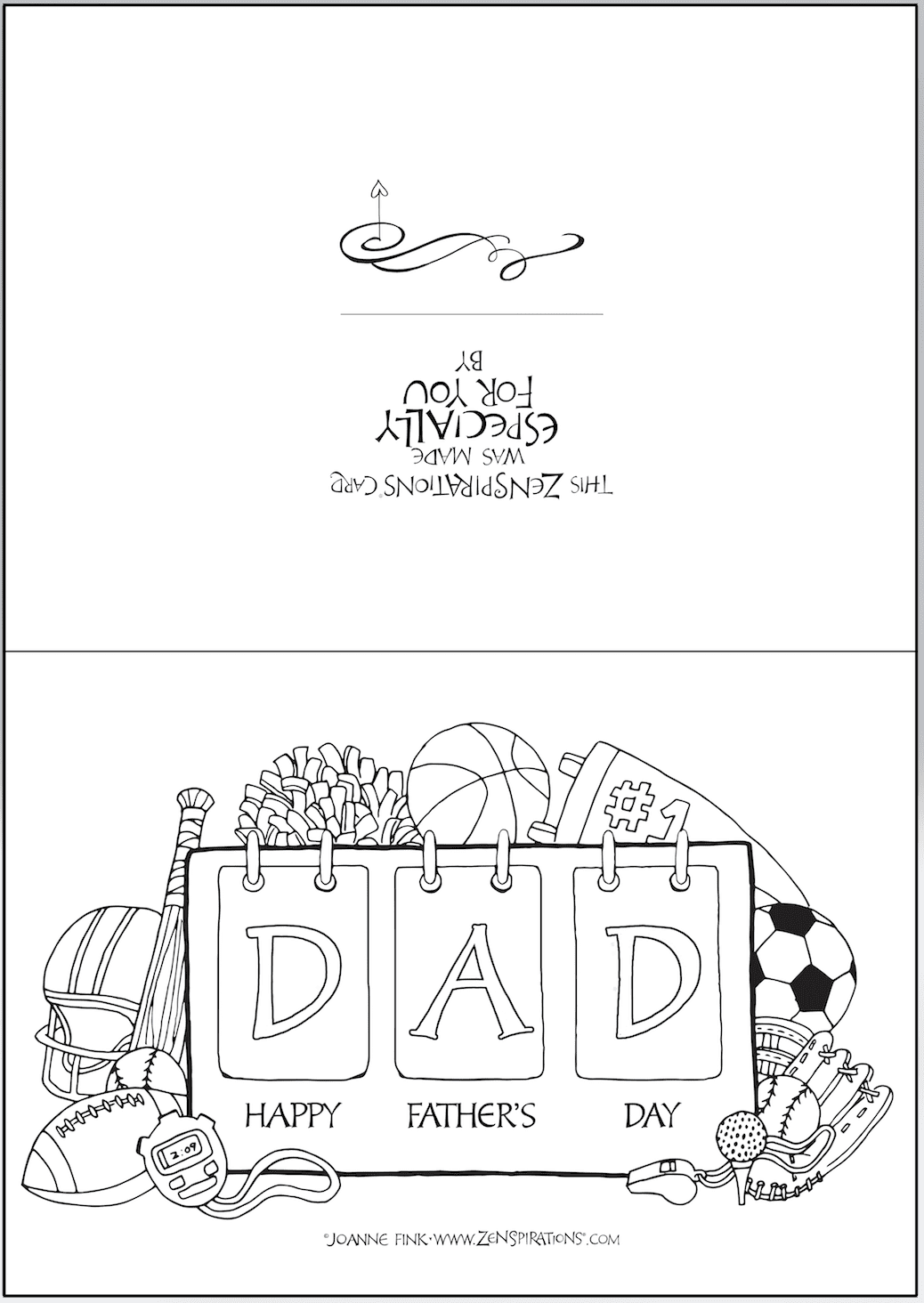 Click here if you'd like your own copy of the Zenspirations®_by_Joanne_Fink_Fathers_Day_Card_FREE_Download.
Stay Zenspired,
Joanne