Creating Connections
Tuesday, June 3, 2014
Hi Everyone,It is my hope and dream that Zenspirations will inspire people to create connections through art, music, uplifting words and acts of loving kindness.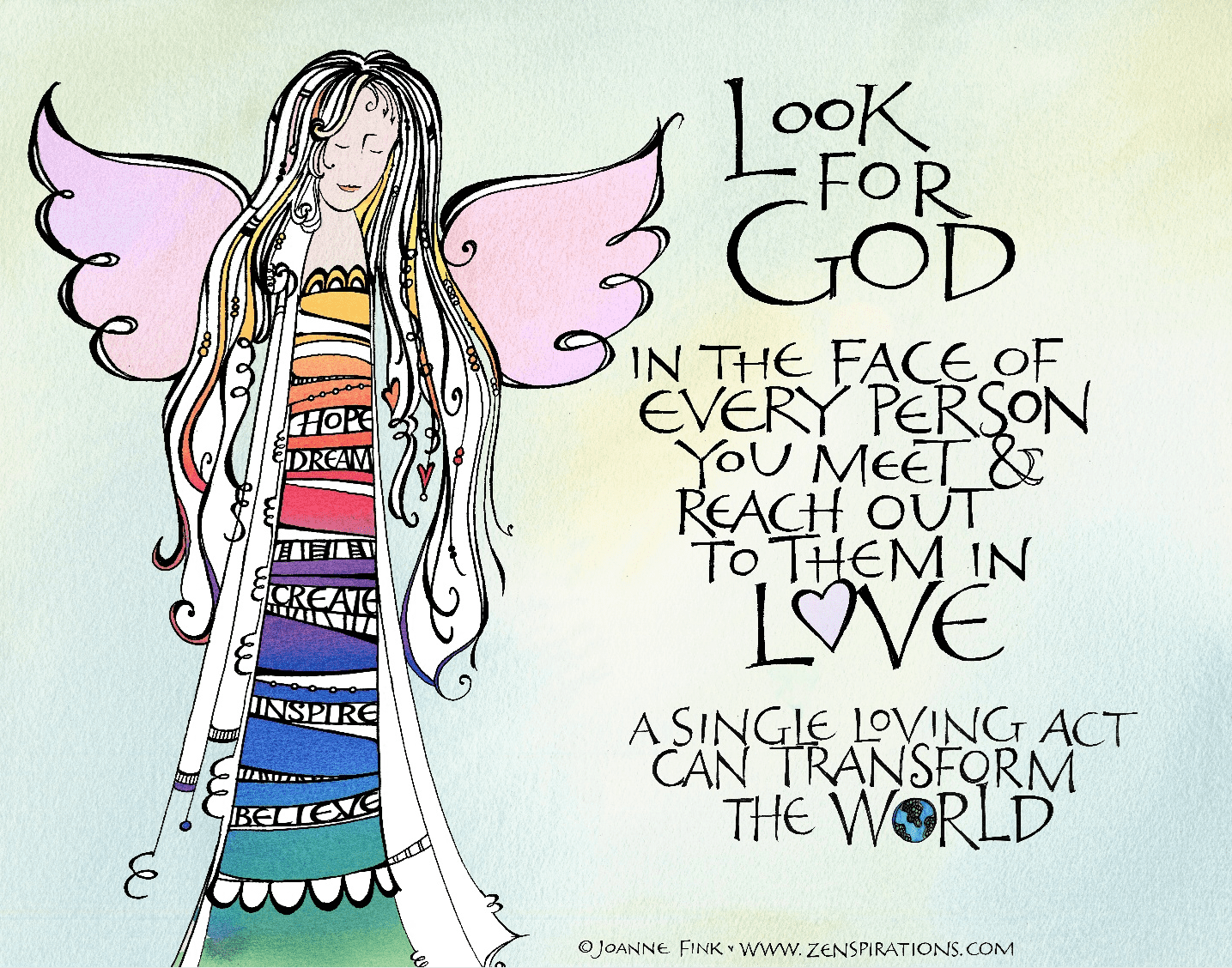 When you look through the eyes of love, you'll see potential instead of imperfection, and beauty instead of bitterness. Look with love, and you'll see past someone's character flaws to the spark of holiness inside their soul. After all, isn't that the way you'd like people to look at you?
Creating connections becomes easier when you see the holiness, beauty and shining potential of another's soul. Please take a moment to let me know what connections you create today. And, as always, I'd be honored if you would share Zenspirations with those you love.
Stay Zenspired,
Joanne