Creative Connections
Tuesday, January 12, 2016
Hi Everyone,
I'm having a blast at the Craft & Hobby Show in Anaheim, California, and wanted to share photos from the 'Make-it, Take-it' project I led for Sakura this weekend. I provided pre-printed Zenspirationsimages, and I showed how to color them with the awesome Koi® Coloring Brushes. Below is a montage of the lovely piece that Johnna Moore from Scrappy Camper Sisters did.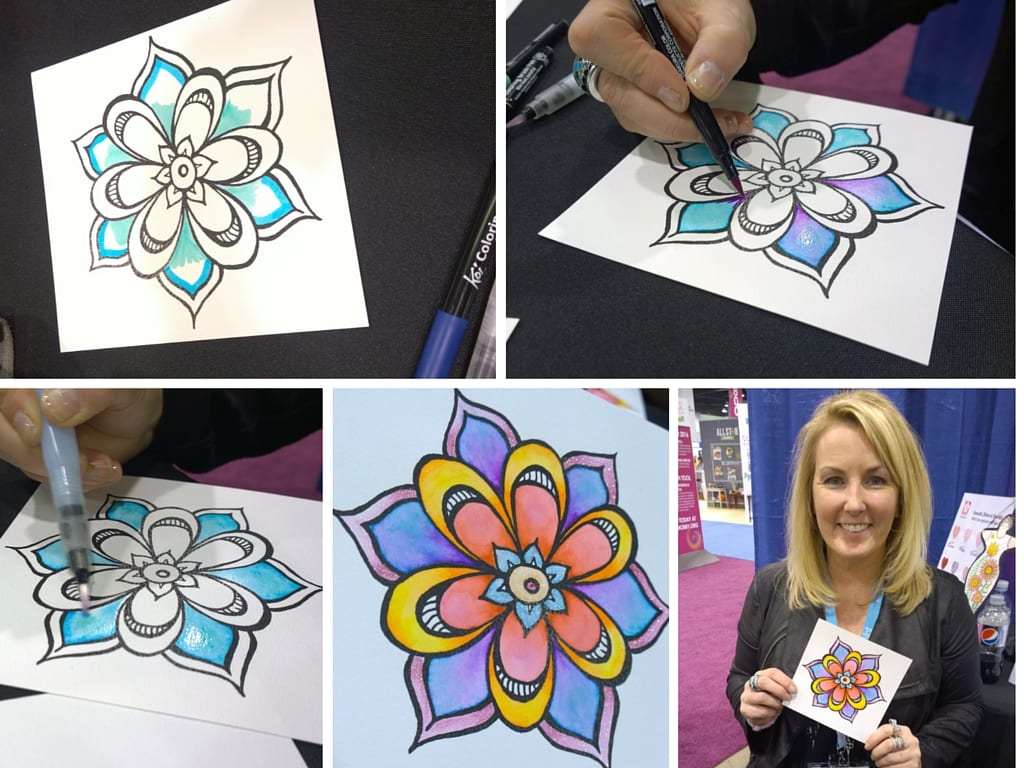 And here is one by Jackie Cyr: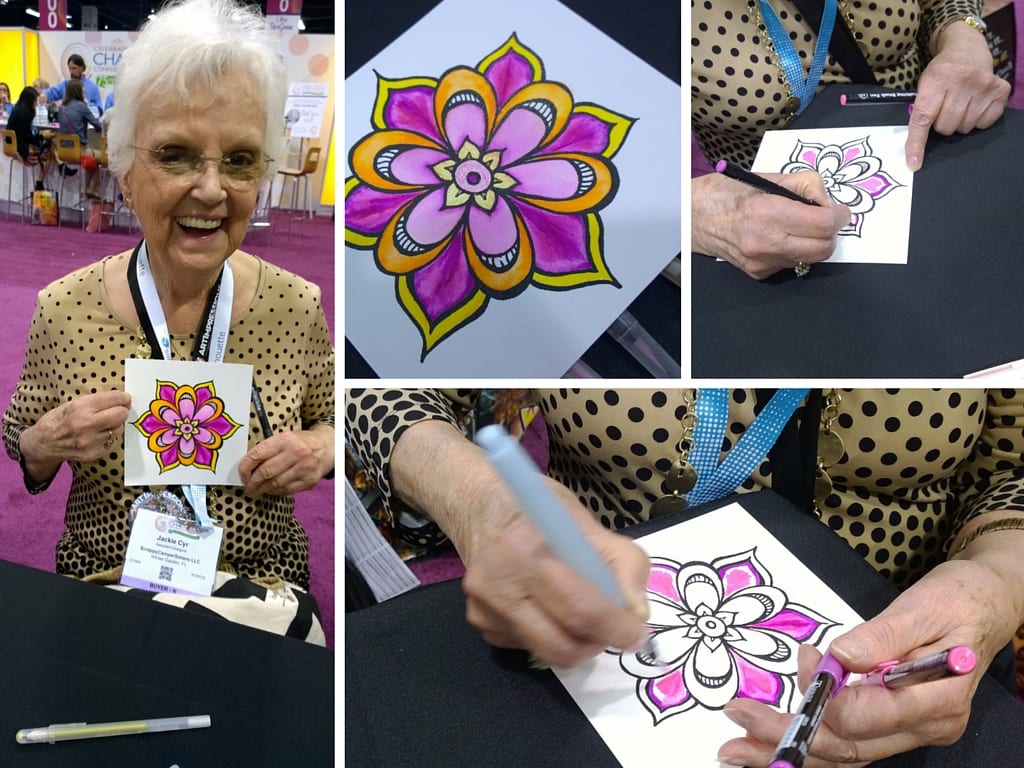 My friend, renowned decorative painter Debbie Cole,  tackled a star design: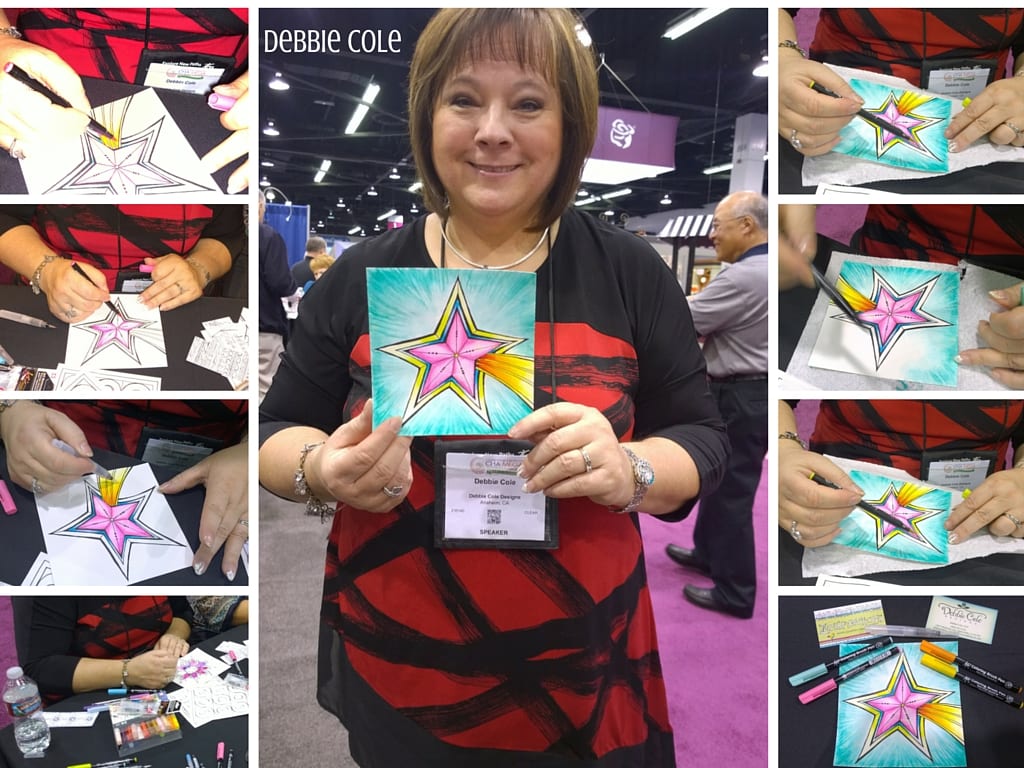 And here are step-by-step photos of one of the demo pieces I did. Notice the glitter accents in the top left photo.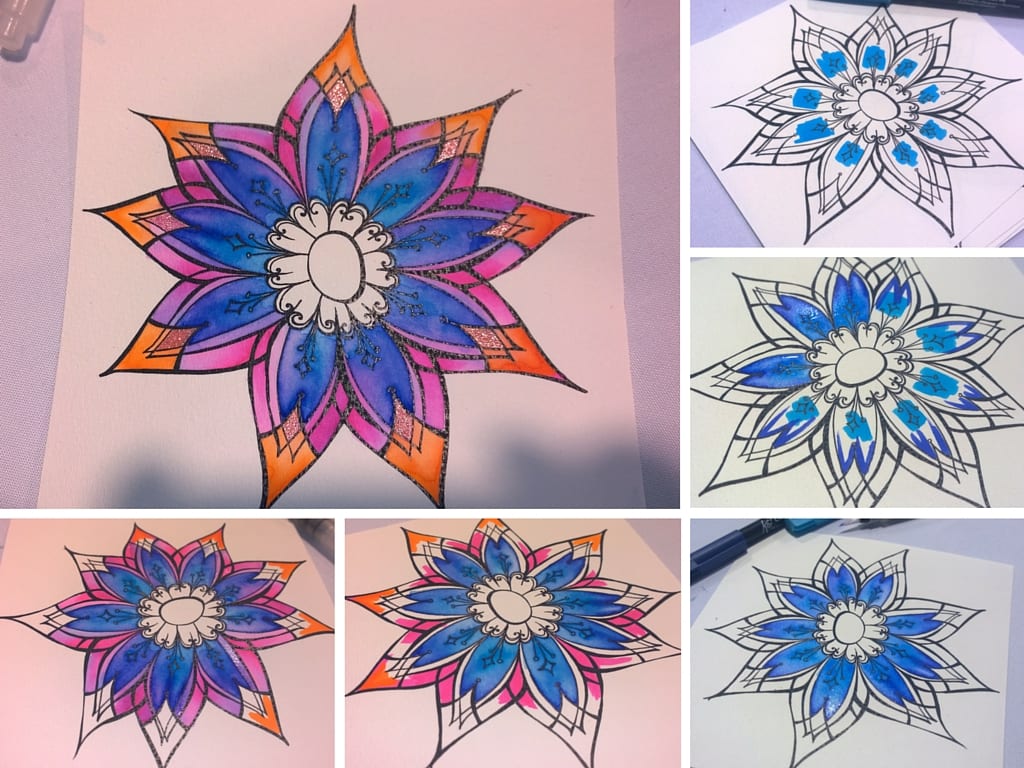 Best of all has been getting to visit with some of my creative friends: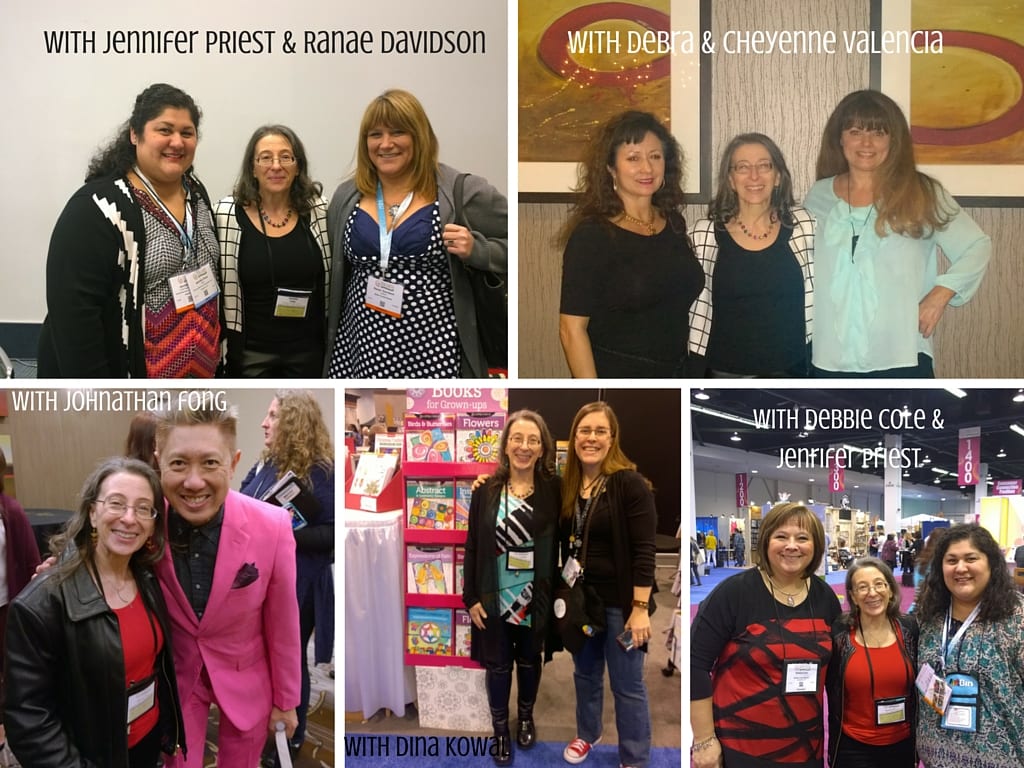 Attending CHA is a creative dream… although there are so many things to see, and so many people to connect with, that it is hard to know what to do first! CHA is an amazing place to discover new things– not just the latest design trends (coloring books and paper flowers are huge!), but new ways to connect creatively. For example, last year at CHA, social media guru Jennifer Priest introduced me to Instagram… and this year Jennifer's uber-talented daughter Katie introduced me to Canva, and helped me create the photo-montages that I've shared tonight (thanks, Katie!).
Through Instagram I have connected with fellow creatives all over the world– and find the images and photos they share to be an endless source of inspiration. I try to post a photo of something I'm working on once or twice a week… so if you are on Instagram, follow Zenspirations to see what I'm up to. If you aren't on Instagram yet, I'd recommend giving it a try… like Pinterest, it is a visual feast for the creative soul.
Stay Zenspired,
Joanne