Dazzling Dreams!
Tuesday, July 8, 2014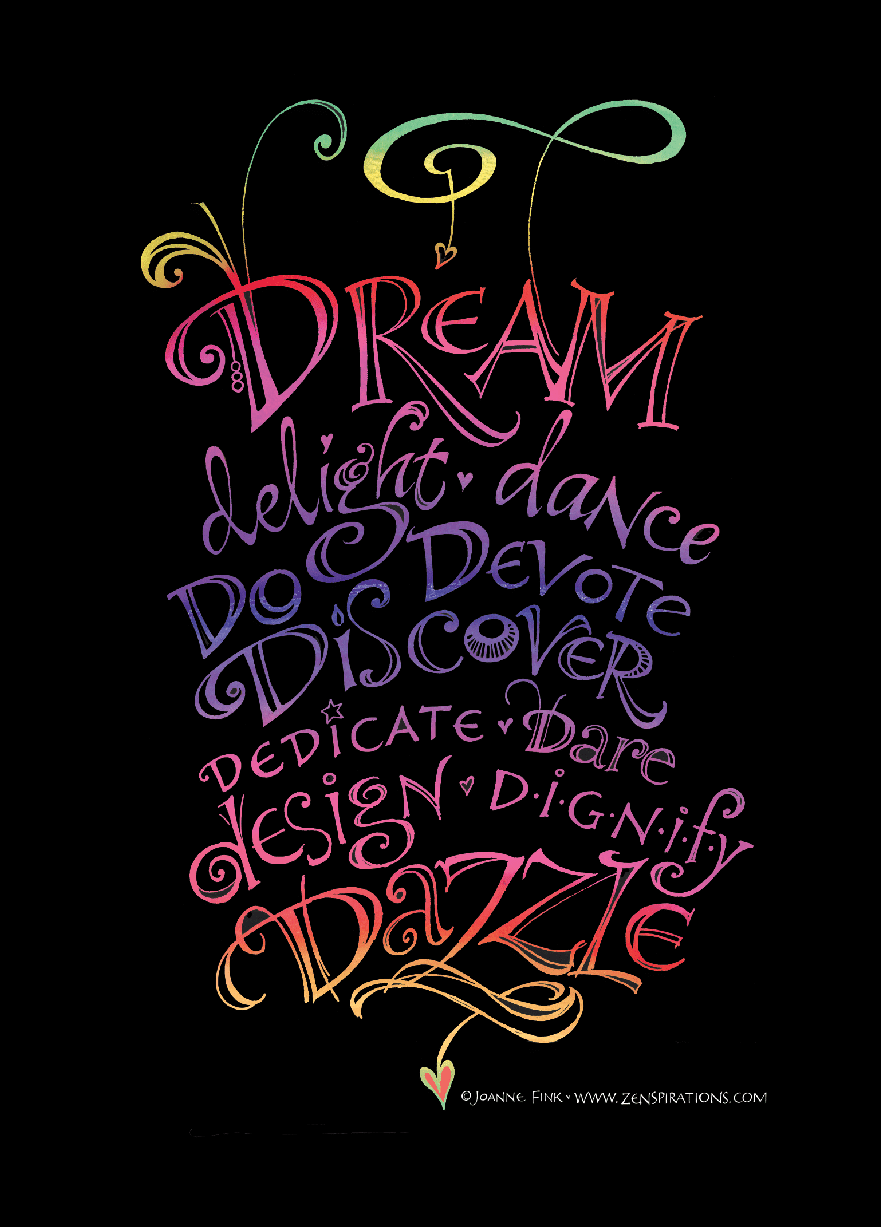 Hi Everyone,
I love alliteration, and enjoy lettering uplifting and empowering words that all start with the same letter, like the 'Dazzling Dreams' design above. Using Sakura's awesome Gelly Roll Moonlight pens, I started by hand-lettering as many inspiring 'D' words as I could think of. I did one verson on a black background, and another on a cream background to see which look I liked better.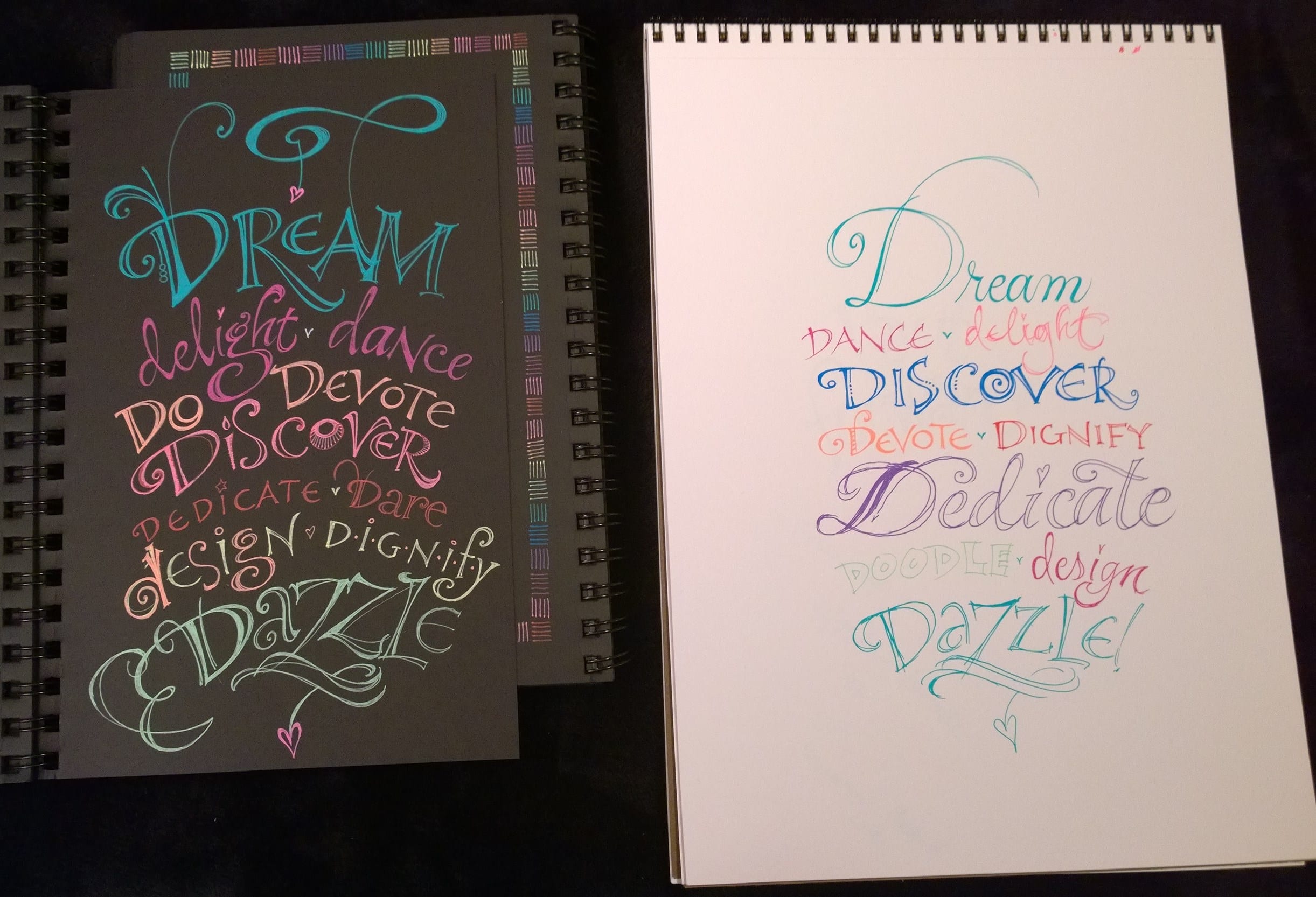 No contest! The black background was dynamic, dramatic and dazzling– so I decided to focus on it.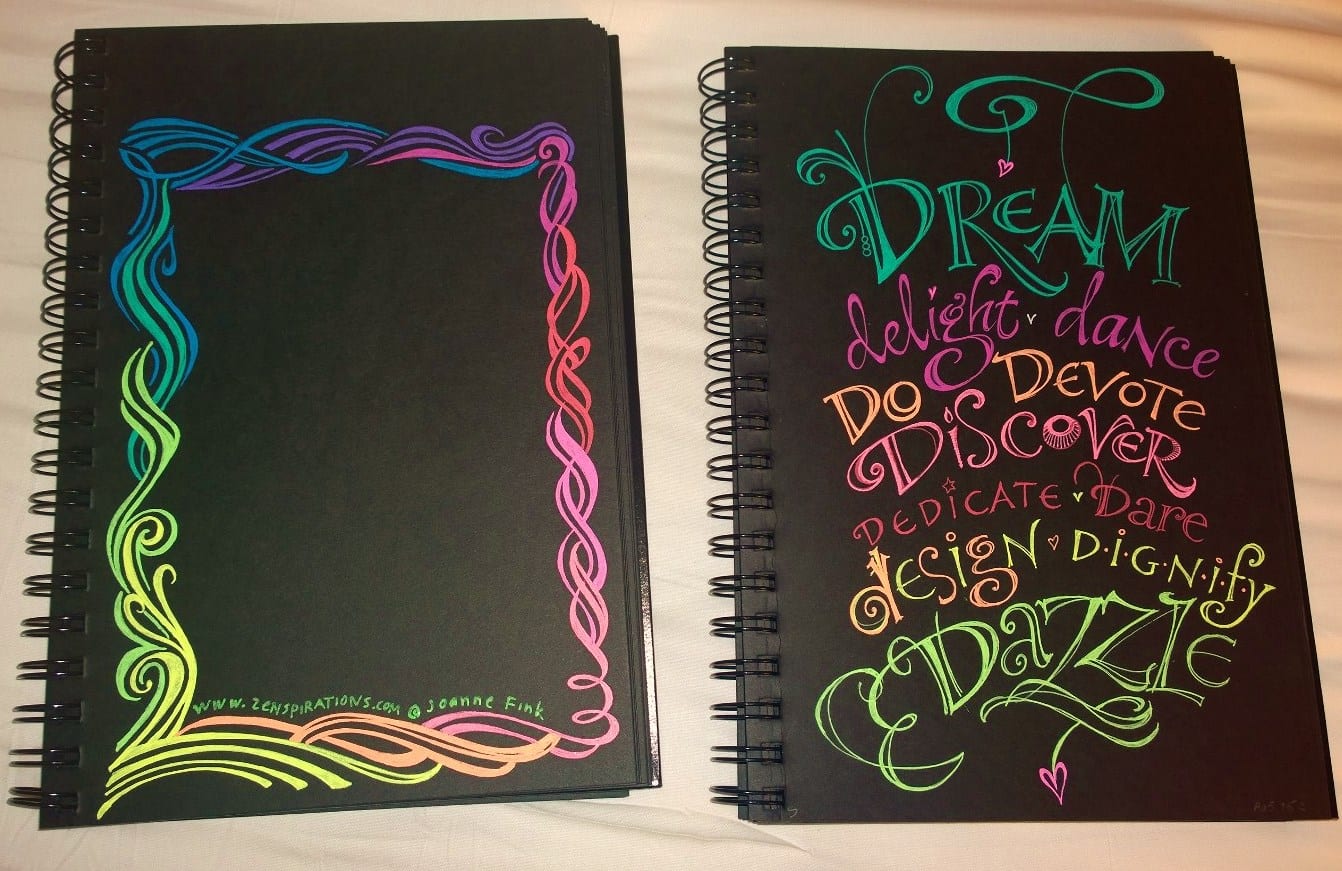 I thought it might be fun if the final design had a border, so next I drew a few different border options, and then scanned the lettering and borders so I'd be able to experiment digitally. I did some quick PhotoShop concepts to see which border looked best with the lettering, but am having trouble deciding… below are three variations: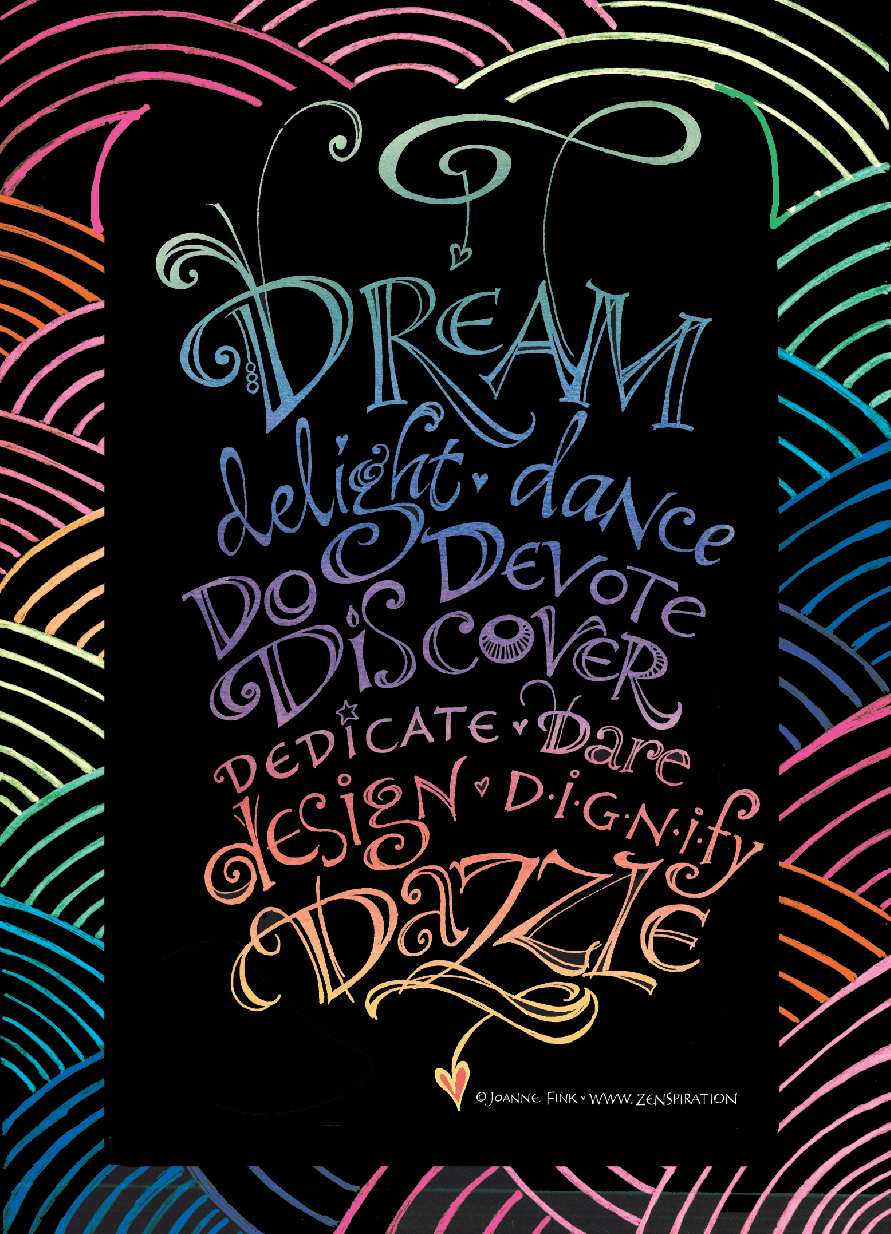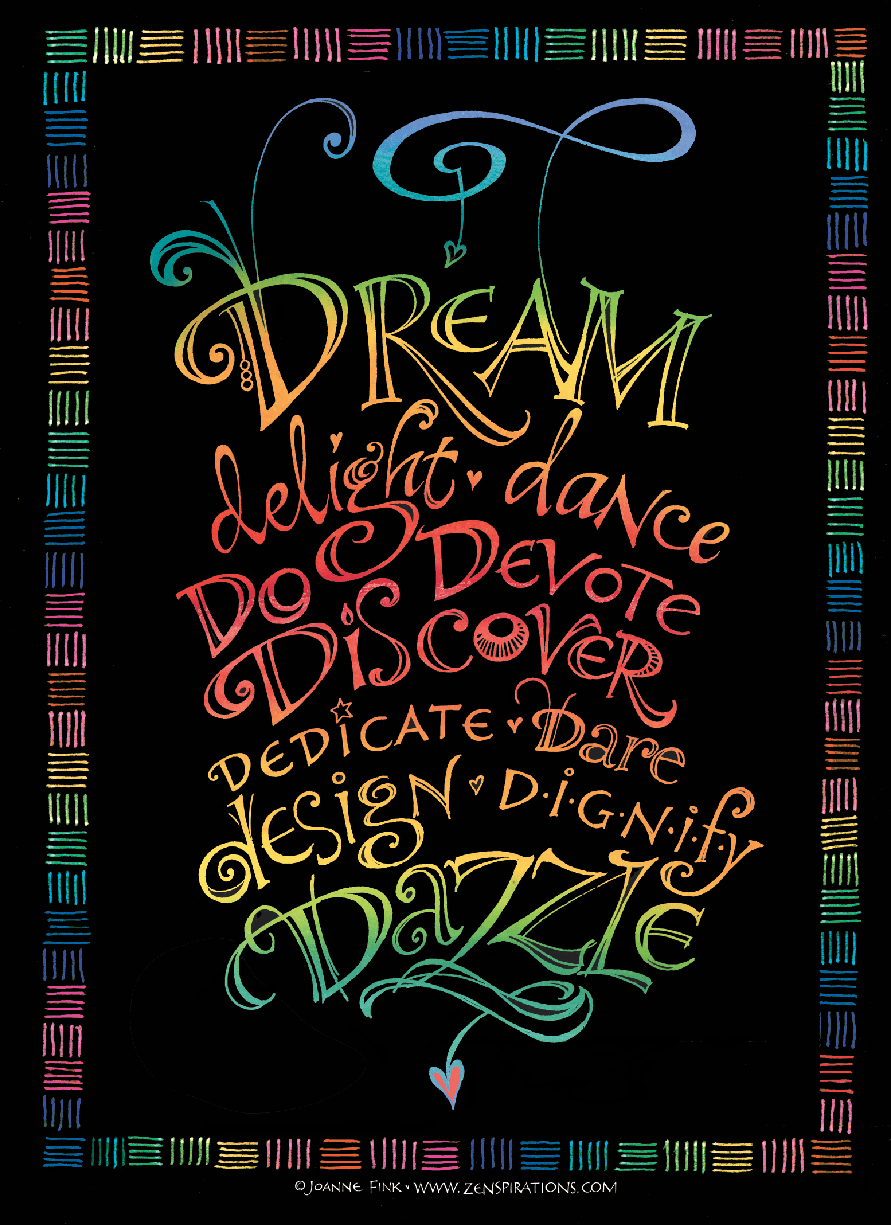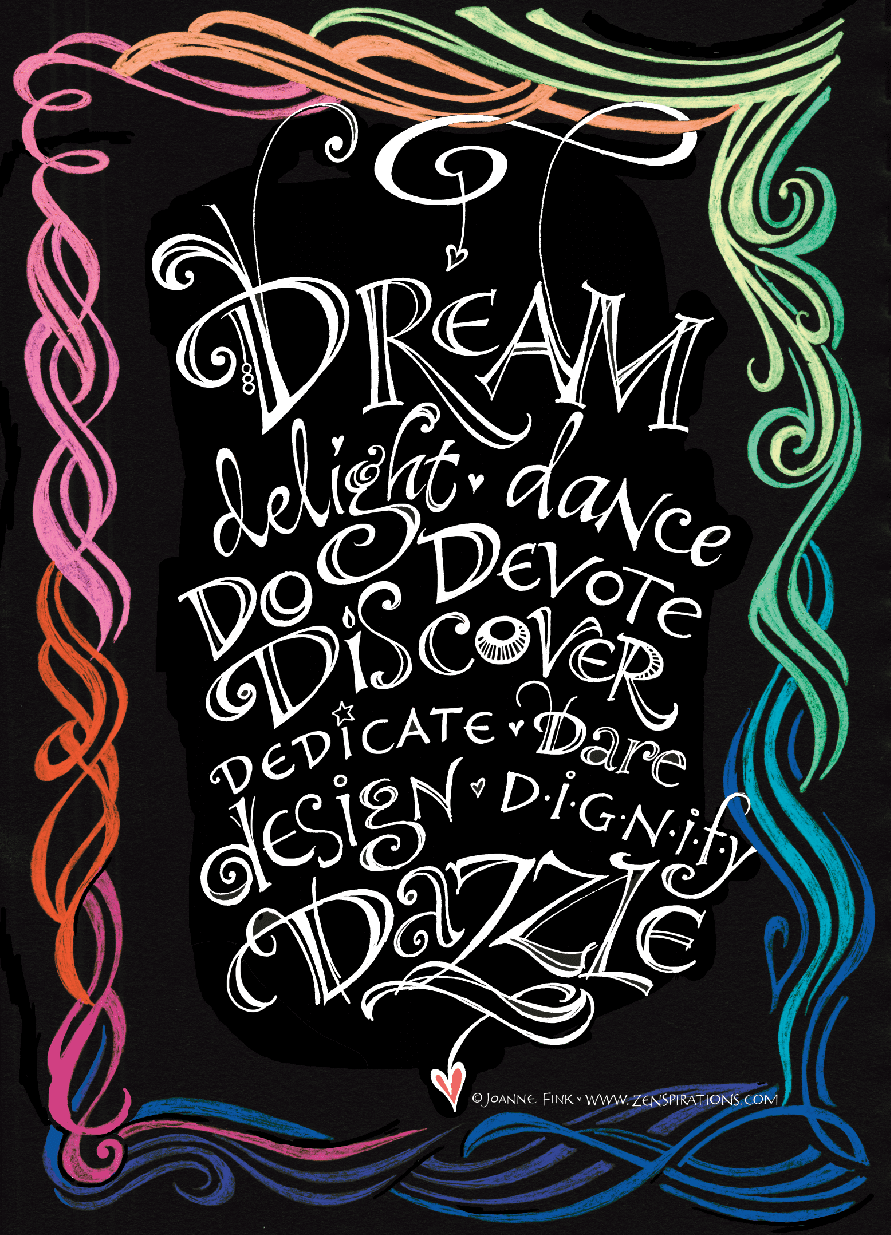 I'd love to know which is your favorite…
Stay Zenspired,
Joanne