Double Blessing
Tuesday, August 22, 2017
Hi Everyone,
Yesterday I drove seven hours to my friend Kathy Fincher's lake house in Georgia, where today I was able to watch the solar eclipse in the 'totality'. I donned my protective solar glasses, and joined thousands of others for a once-in-a-lifetime experience.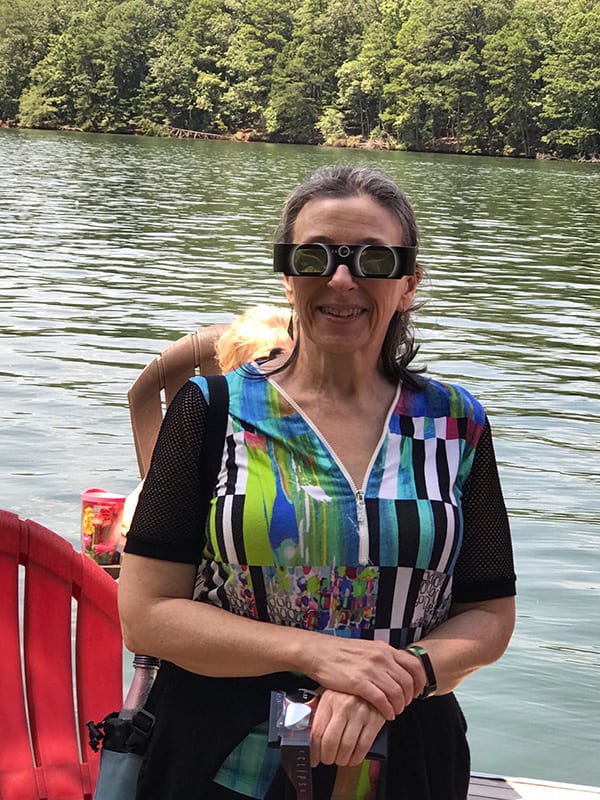 I had an extra pair of glasses which I used to cover the camera lens on my cell-phone in hopes of being able to photograph the eclipse. My photos weren't fabulous, but I wanted to share this one with you, as it shows the moon starting to block the sun.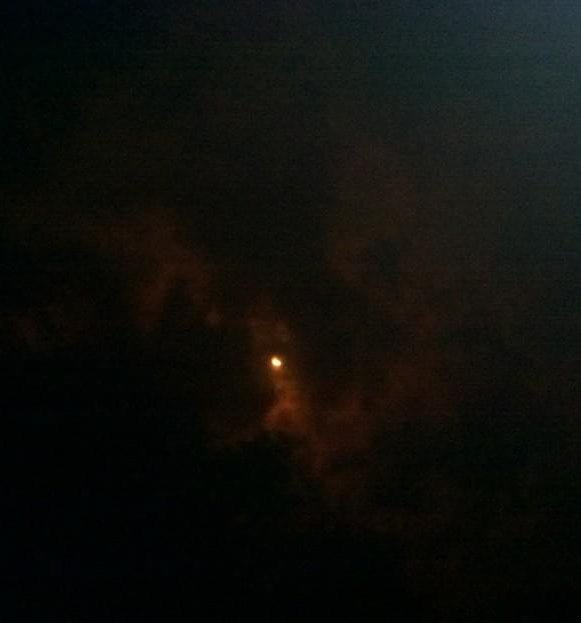 There was something special– almost sacred– about sharing the experience, not just with Kathy's friends and family, but with the hundreds of thousands of other people who made their way into the narrow band of the totality to watch God's handiwork in action.
Interestingly, I was able to see the eclipse in progress through the glasses until the moon fully eclipsed the sun– then it was as if the lights went out– the glasses became totally opaque. One of my companions said "It's safe to look without the glasses now", so I took mine off, and WOW! There was the dark circle of the moon, surrounded by an incredibly bright halo of light as the sun radiated out behind it. Beautiful, powerful, moving and connective.
Later in the afternoon Kathy took a few of us on a boat ride around the lake, and we saw a rainbow– a sign of God's promise– even though it didn't rain at all today. I felt doubly blessed.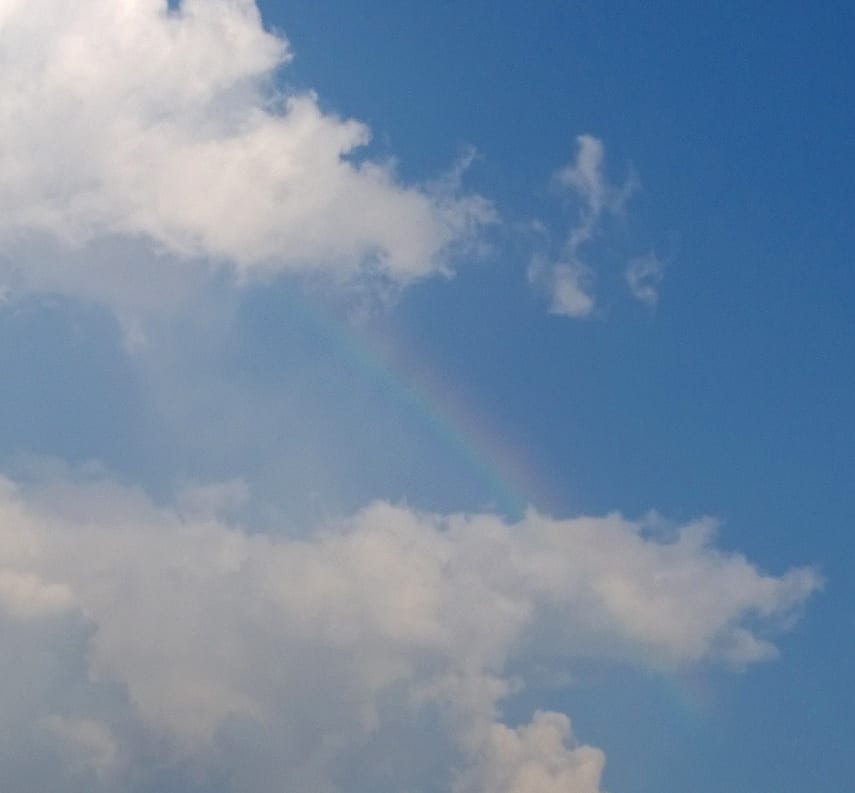 If you weren't able to experience the eclipse, and would like to get a feel for it, NASA's website has some great photos and videos.
Speaking of websites, I am truly delighted to announce that after many months of work, the companion website to the Complete Guide to Bible Journaling: Creative Techniques to Express Your Faith went 'live' tonight! It includes information, inspiration samples, and free downloads. Heartfelt thanks to my friend Julie Ager for all her help in making this happen. Here's what the home page looks like: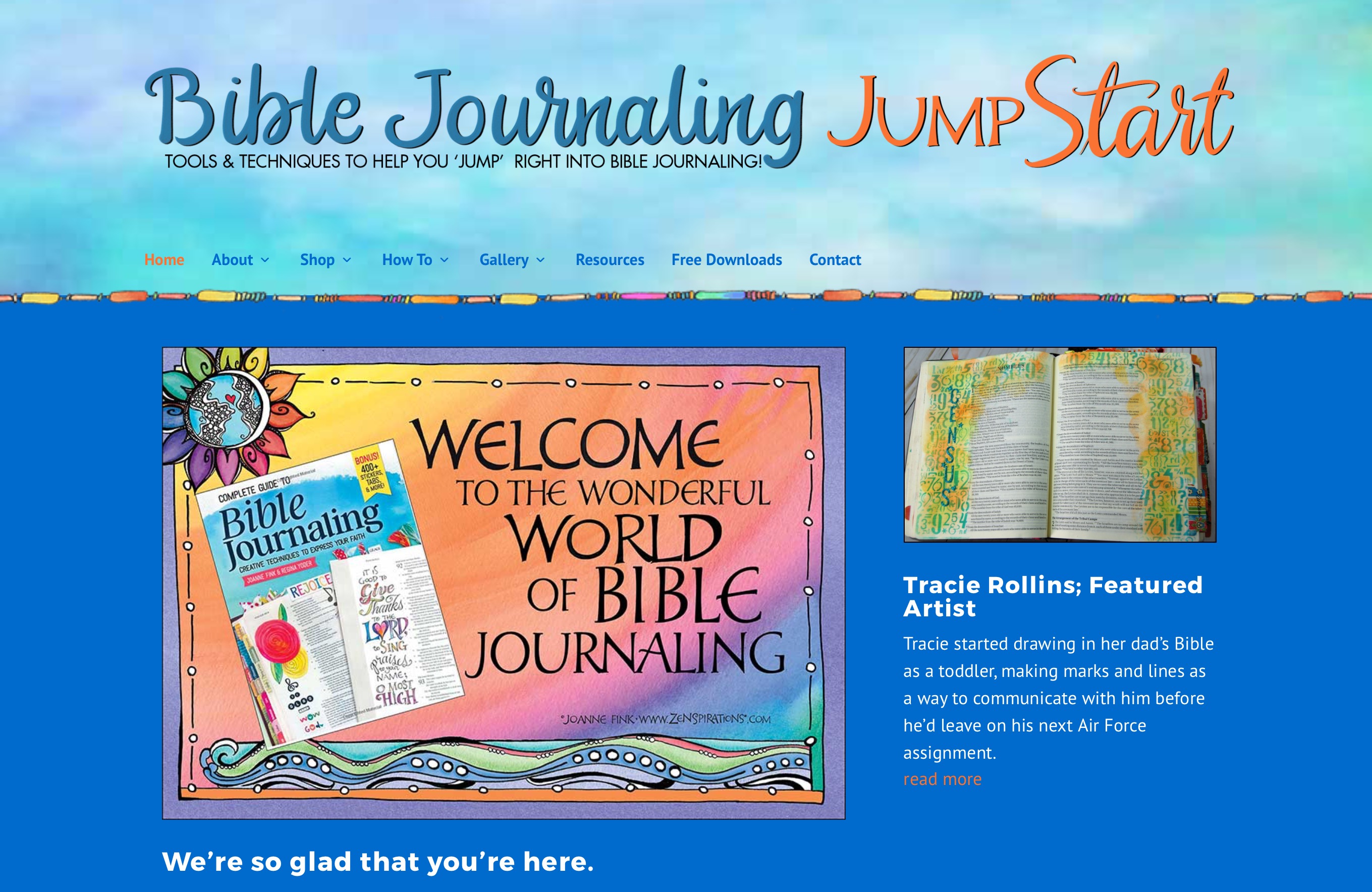 Most new websites have glitches, and I'm sure this one is no exception. For those of you who are interested in Bible Journaling, I'd be grateful if you would take a look at the new site, www.biblejournalingjumpstart.com and let me know if you see anything which needs to be fixed. Also let me know if you are interested in having your work included in the inspiration gallery. Thanks, in advance, for your help and suggestions.
Stay Zenspired,
Joanne