The Dream Keepers
Tuesday, July 18, 2017
Hi Everyone,
I just got back from the Atlanta Gift Show, where I was delighted to see old friends, emerging trends, and some of my licensed products– including my soon-to-be-released 2018 Expressions of Faith Calendar– on display!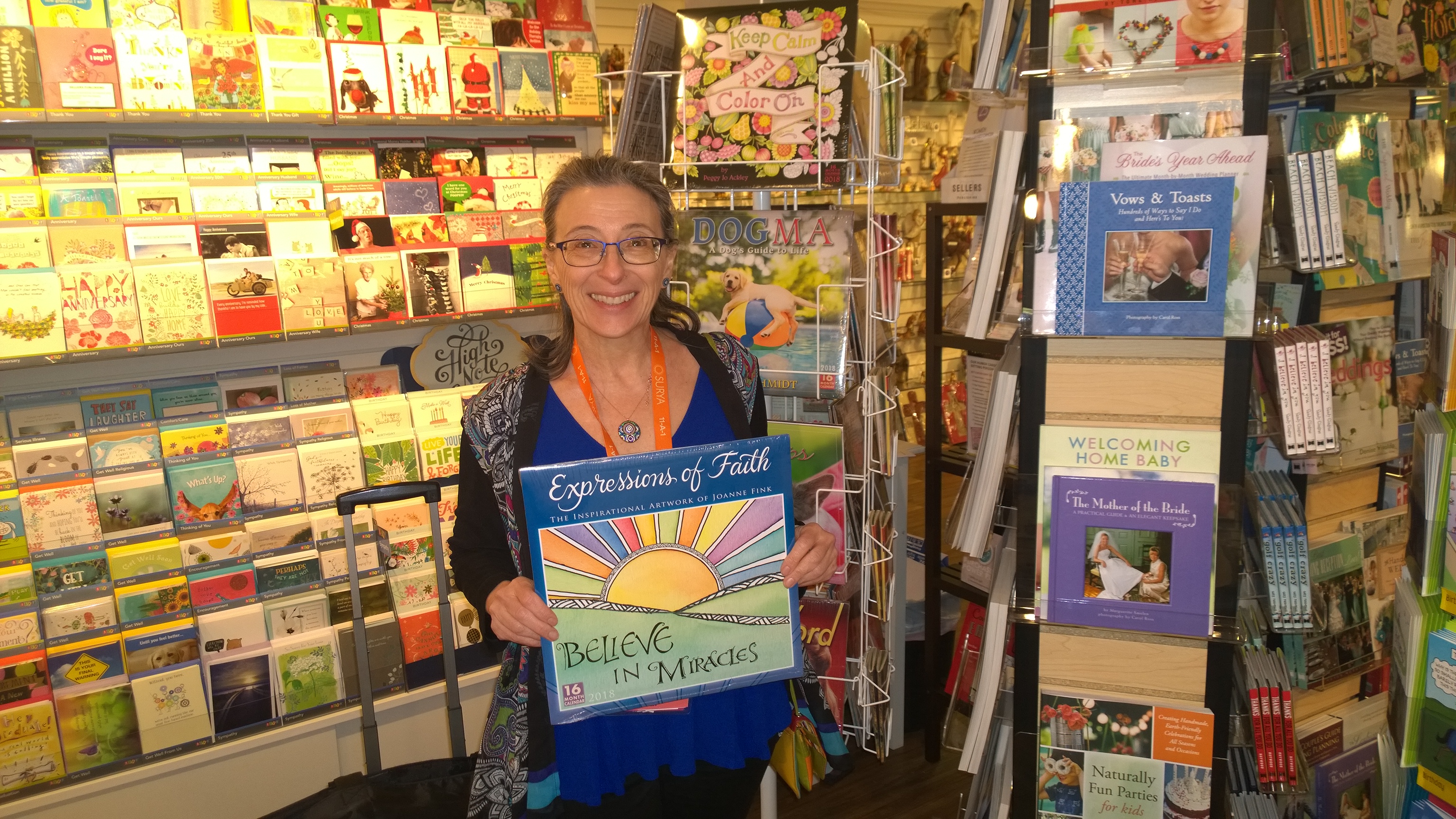 I also did a book signing, which was lots of fun.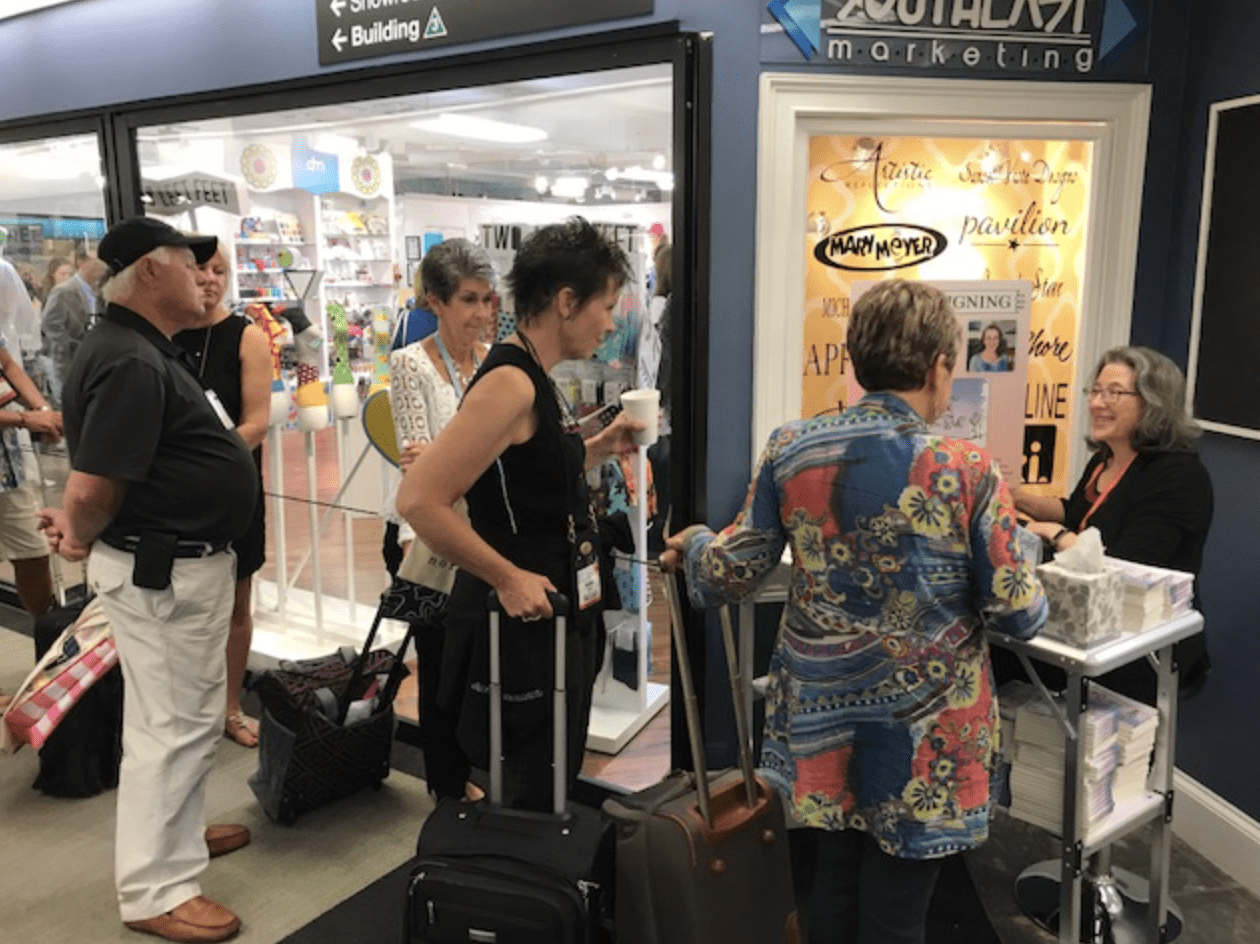 I remember when I attended my first trade show in the early eighties… I never dreamed that designing products for the the gift, stationery, craft and Christian industries would become my passion as well as my profession. More than three decades– and hundreds (if not thousands) of designs later– I feel blessed that I have been able to do something I love. I am especially grateful for the many talented, creative industry colleagues with whom I have had the privilege of working.
One of these talents is my friend Kathy Fincher, a world renowned children's painter and illustrator. Kathy and I met at the Licensing Show almost twenty years ago, and have collaborated on several projects since then. In the aftermath of 9/11, Kathy felt a responsibility to offer a message of hope to American families, and chose to illustrate the themes of faith and freedom in her signature painting, 'The Dream Keepers'. The 40 x 30 dry pastel and watercolor on museum rag board which resides in the George W. Bush library, features seven children representing the seven continents.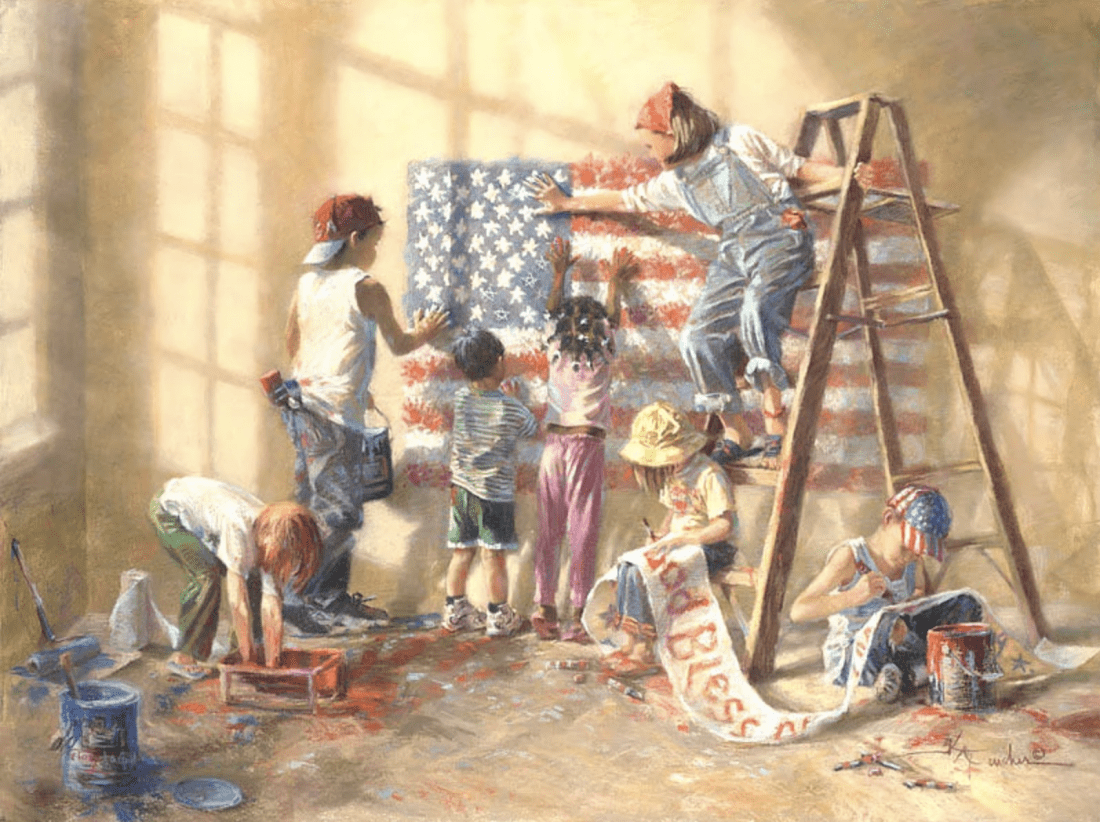 Kathy, who learned to sculpt when she was working on the "Mama Says" line for Demdaco, had a big dream– bringing the painting to life as a bronze sculpture. She teamed with Martin Dawe, owner of Cherrylion Studio, to create what is now the largest figurative patriotic public work of children in the world.
I was honored when Kathy asked me to design the lettering for the installation, and the Dream Keeper t-shirts. Here is a photo of Kathy and me, in our Dream Keeper t-shirts, taken at the memorial yesterday.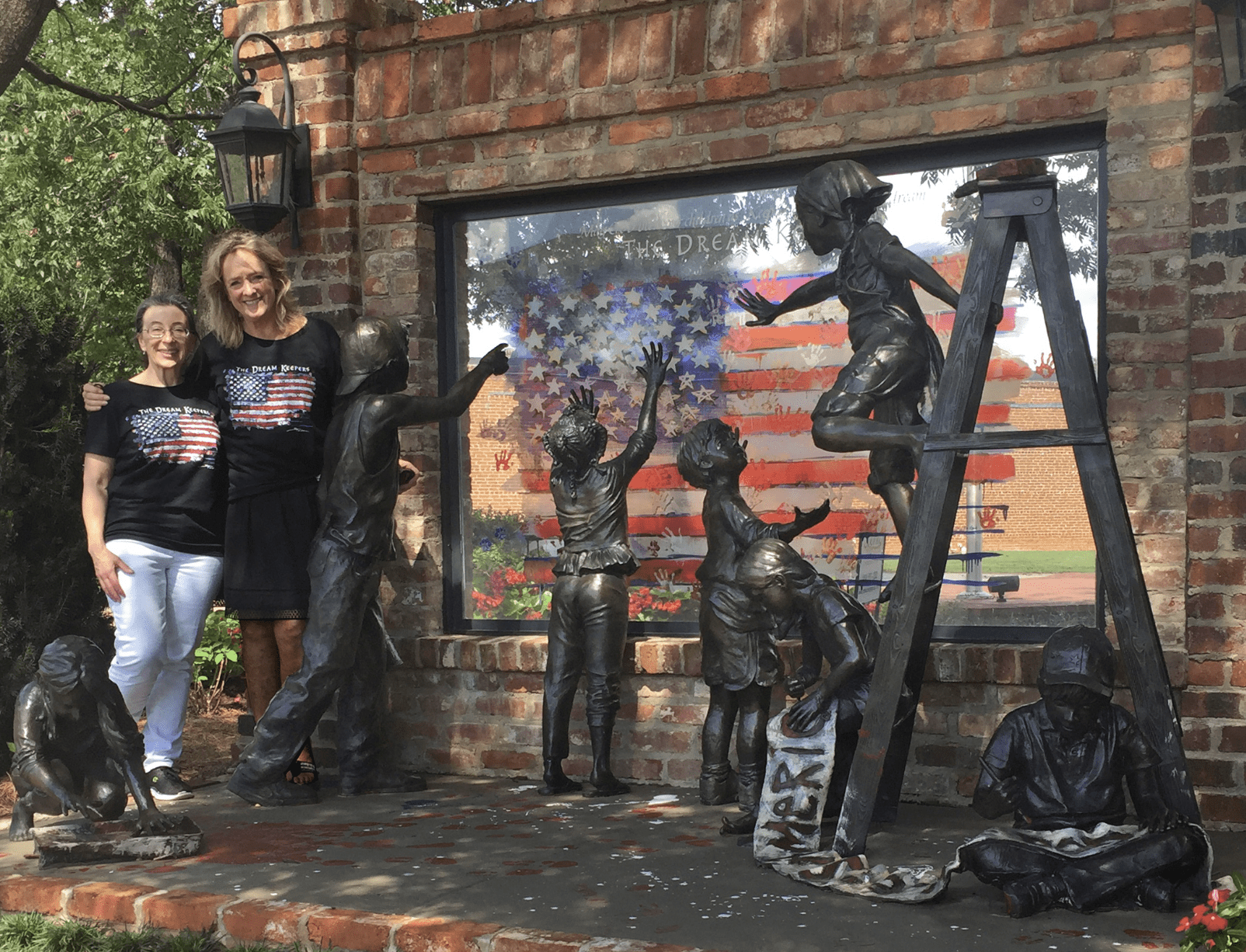 Here's the Proud to be a Dream Keeper! lettering I designed for the back of the shirt: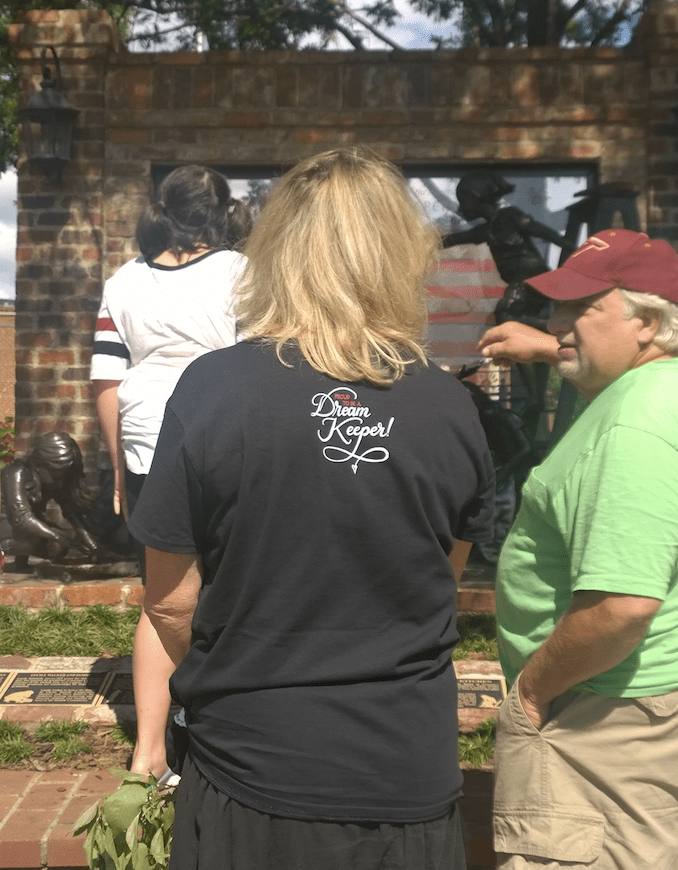 I am indeed proud to have been able to help Kathy implement her dream. And seeing the installation in person was incredibly moving. The life-sized figures are are almost as big as I am!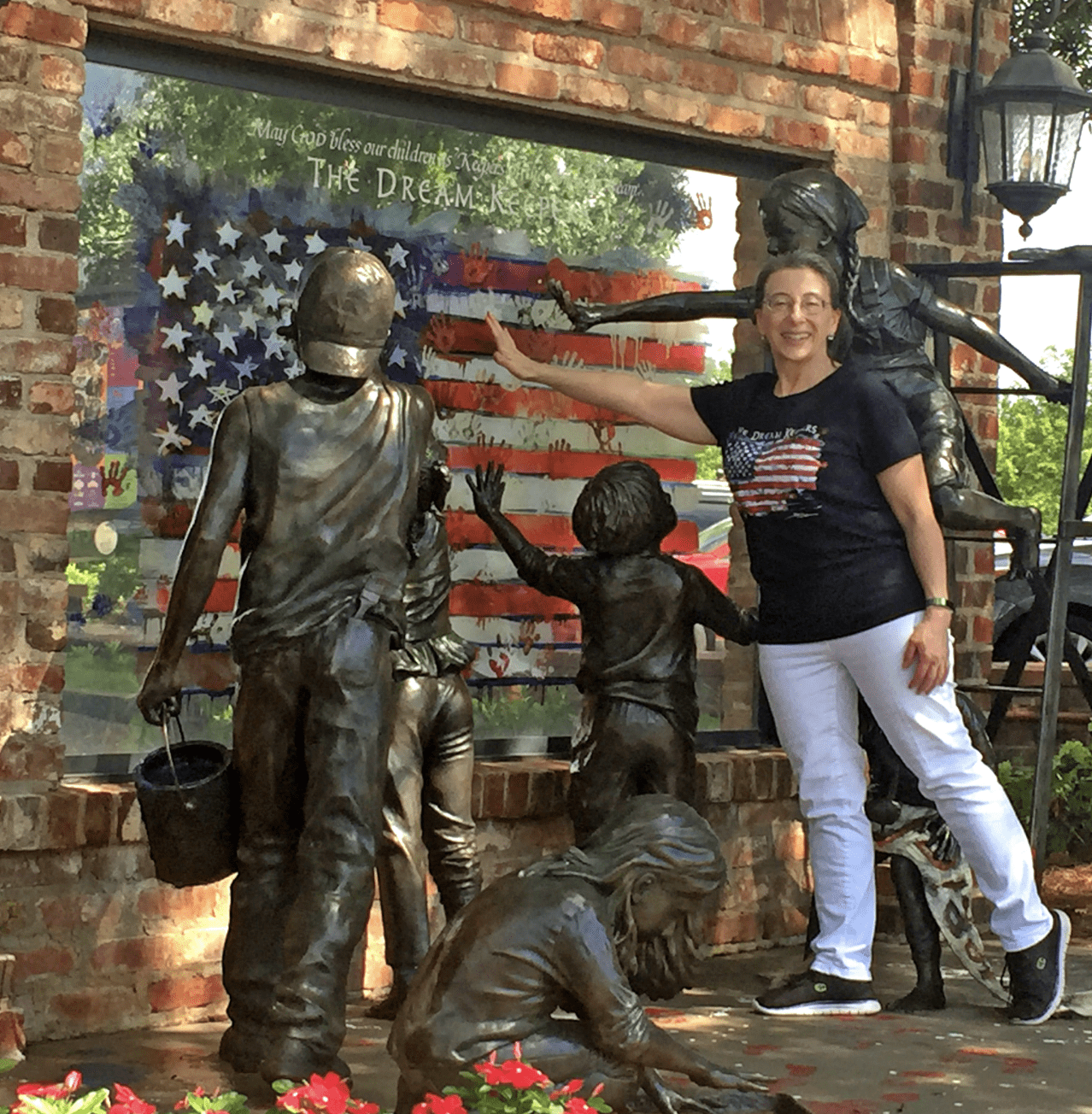 The lettering is sandblasted into the glass, and although you can see it during the day, it is easier to read at night.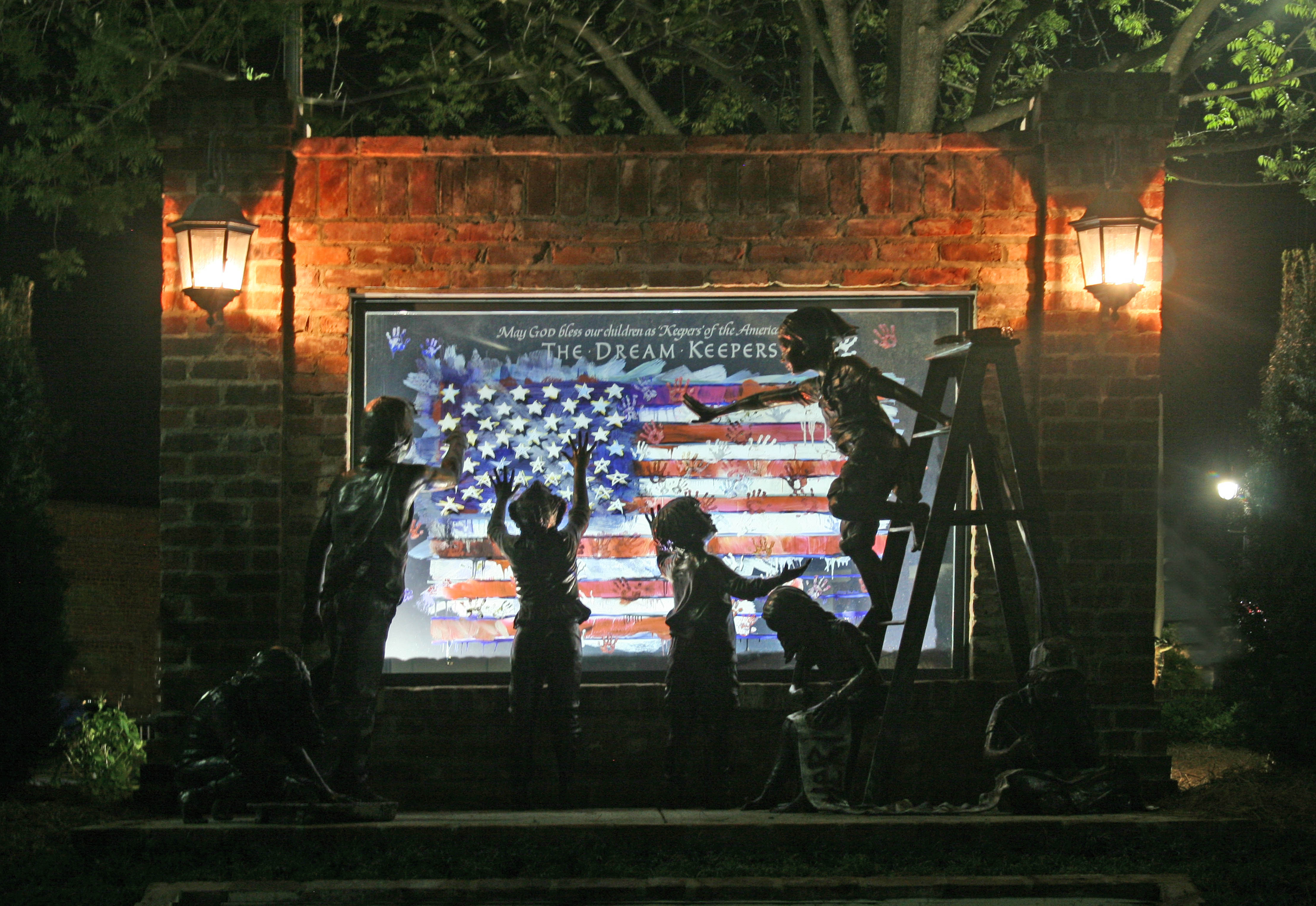 Getting to see the monument was the highlight of my recent trip. Photos don't do it justice, so if you are in or near Duluth, Georgia, I encourage you to visit the memorial.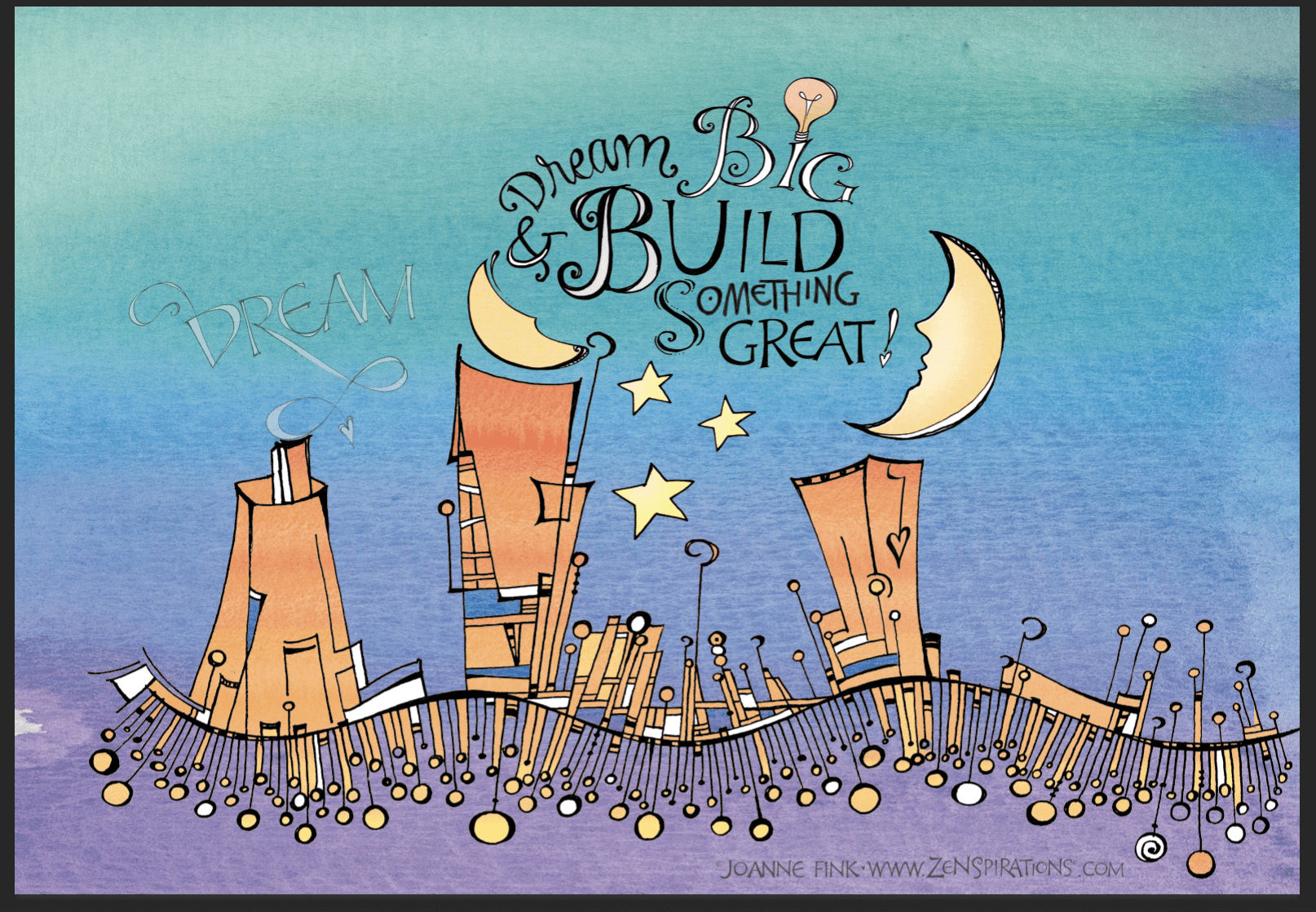 As we approach the second anniversary of the Zenspirations® Create, Color, Pattern, Play Facebook Group this coming Friday, I am deeply moved and inspired by the great, supportive community which we've created. Thank you for sharing my dream of using our creative talents to make a difference in the world. Special thanks to everyone who left a comment on last week's blog letting me know what type of prizes you'd prefer. Congratulations to Judy Klein, who won some 'cool tools' for her participation. Judy, please let me know where to send your prize.
Before closing tonight, I wanted to share the rules of the 2nd Anniversary Contest.
OBJECT: Draw and/or color any type of dwelling. This could be a bird house, tree house, lighthouse, dog house, or even a houseboat, teepee, castle, or igloo. Bonus points if you include where you live someplace in your drawing.
Last week I shared how to draw a house. This week I thought I'd share a step-by-step method for drawing a simple bird house: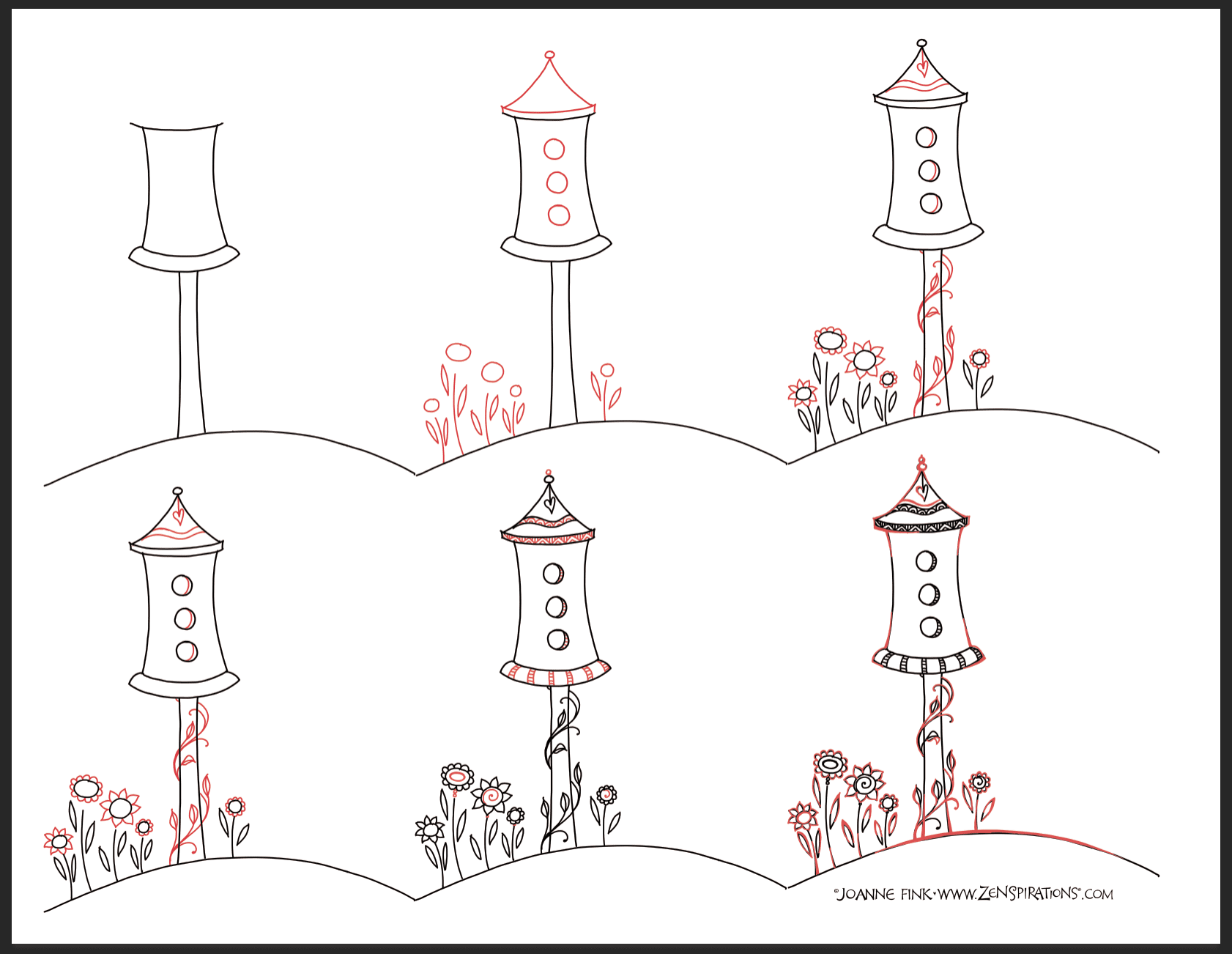 And here is a close up of the finished drawing: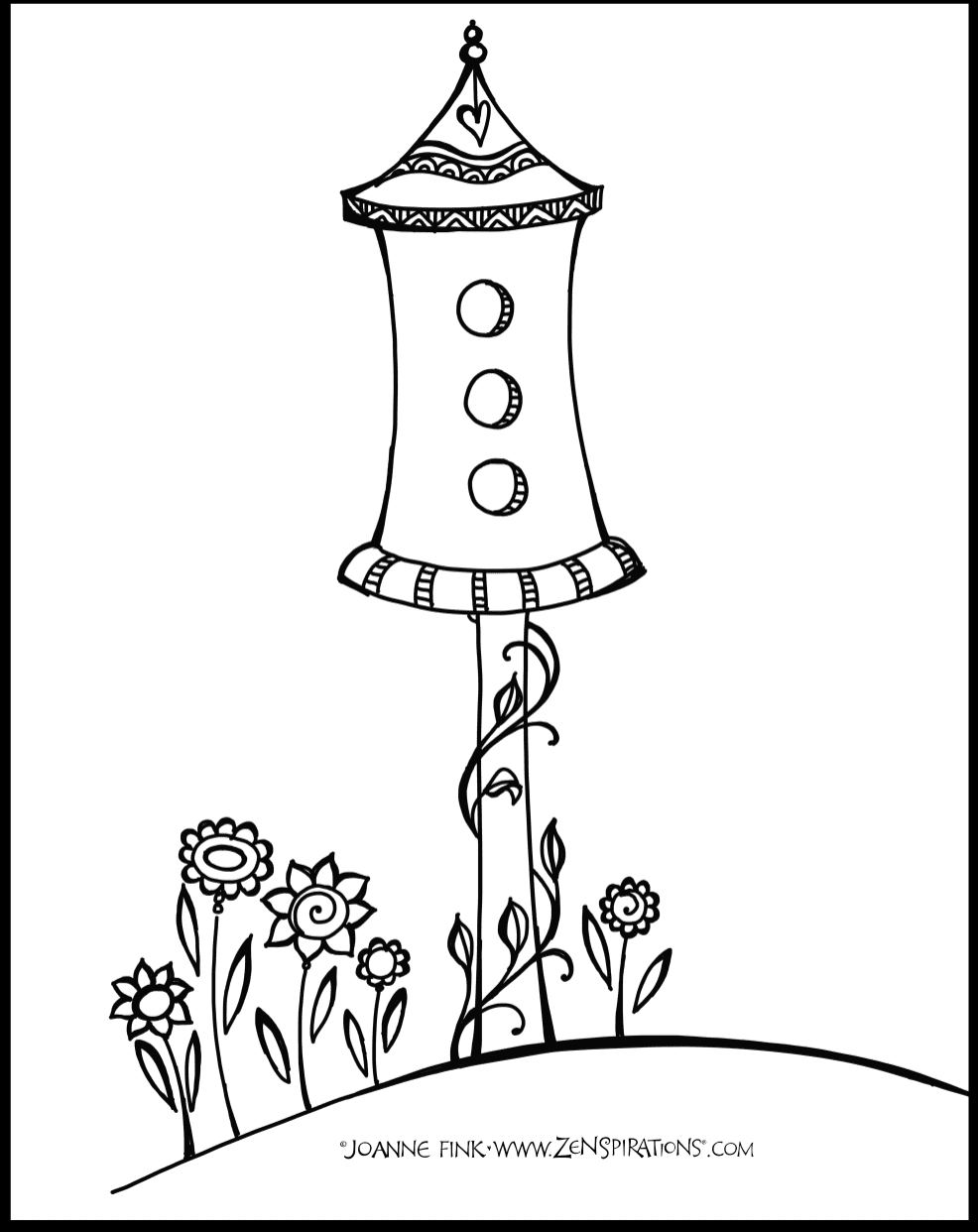 Winners will be selected from entries posted in the "Dwellings" album in the Zenspirations® Create, Color, Pattern, Play FB Group by midnight EDT on Saturday, July 29th. Entries will be judged on originality, and the creative use of patterning, drawing and coloring. Please make sure that your name is on each piece that you enter. It would be helpful to include your e-mail address and/or phone number. You may only enter three pieces. Bonus points will be given if you share the tools and materials you used to create your design.
For those of you who would rather enhance one of my drawings than draw one of your own, you are welcome to use a dwelling design from any of my books. I know that there are some in Birds & Butterflies, Color Peace, Expressions of Faith, Inspirations, and L'Chaim: Judaic Expressions. If you prefer to color than draw, I encourage you to add your own special touches to the design. For those who are new to this, here is a step-out on how to add patterns and interest to a birdhouse: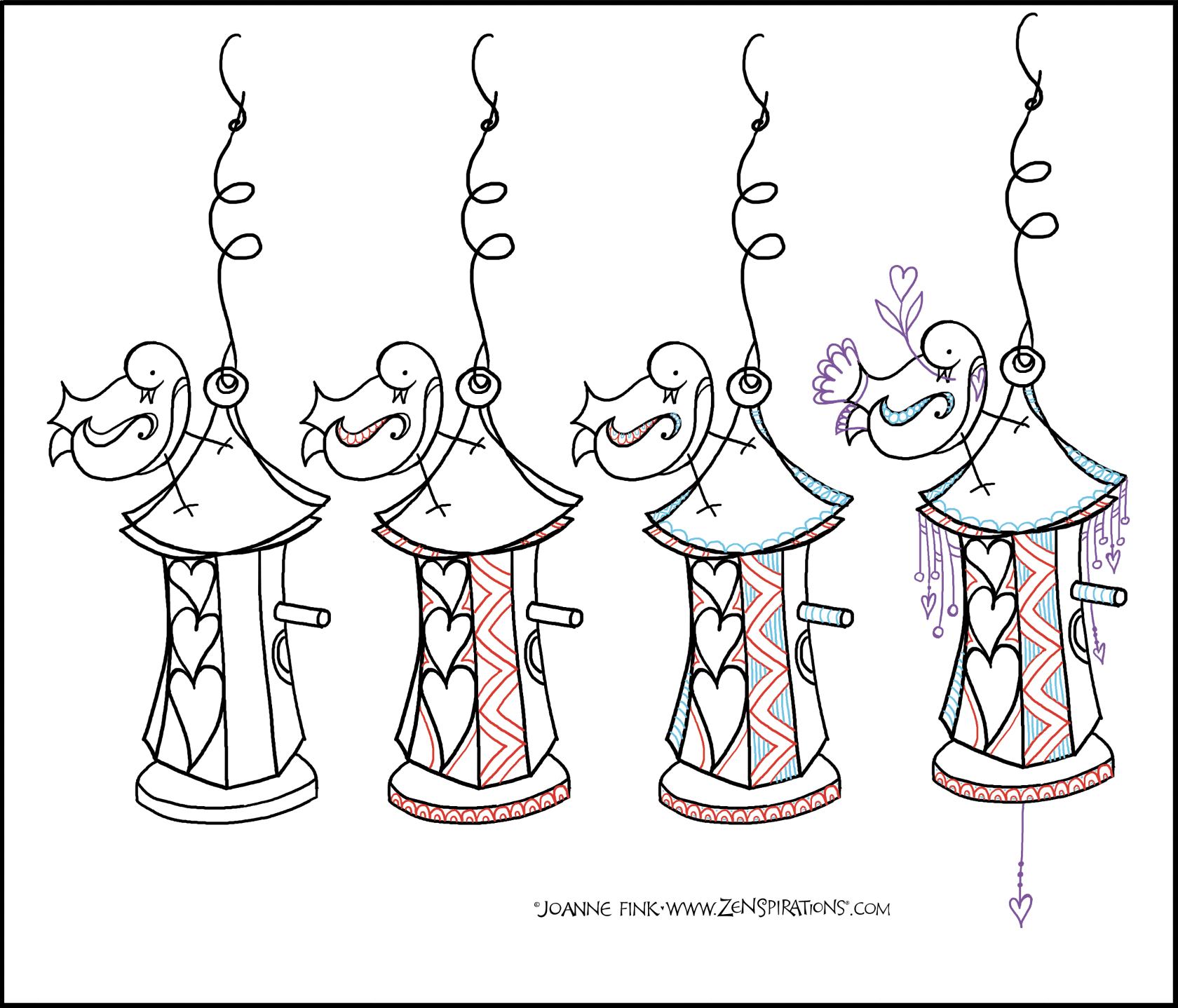 You are welcome to invite your friends– and your children– to participate! I'm looking forward to seeing everyone's art.
Here are the prizes:
A selection of some of my favorite tools from some of my favorite manufacturers: Sakura, Strathmore, and Spellbinders!
Your choice of three of my books (which are currently in print), signed and personalized.
Flat File Raid #1: A selection of painted and/or partially painted Zenspirations designs from the flat file in my office:
Flat File Raid #2: A selection of hand-painted background washes from the flat file in my office:
A selection of greeting cards and other products I've designed over the years.
And, last but not least, a one hour personalized tutorial, delivered via screen share (i.e. Skype, Join.me, and Go-to-Meeting). I am offering this prize to THREE DIFFERENT WINNERS.
One of the other things I'd like to do in celebration of our Anniversary, is to find out where everyone lives. I'm especially interested in learning how many countries are represented in the group, and if we have members from all 50 states. I'm working on other prizes, one of which will go to someone who leaves a comment on this week's blog saying where in the world they live.
Happy early anniversary! Be sure to check the group this week for fun ways to celebrate our growing community.
Stay Zenspired,
Joanne