Embracing the Journey
Tuesday, July 4, 2017
Hi Everyone,
Considering how much I love the interaction of ink on paper, I'm somewhat amazed to discover that digital design is fun, and allows me to create images that aren't possible using traditional art supplies. Last year I got a new design tool– an iPad Pro, and I have enjoyed exploring it's capabilities. Long time blog readers won't be surprised to know that one of my favorite things to do on the iPad is lettering birthday messages for my friends, like the one I made for Aliyah Zeitler, who turned 14 this week. The program I used, Procreate, saved an 11 second video of the design process, which you can see by clicking the image below.
I also created 'Barbi's Butterflies- 2017', in Procreate on my iPad Pro.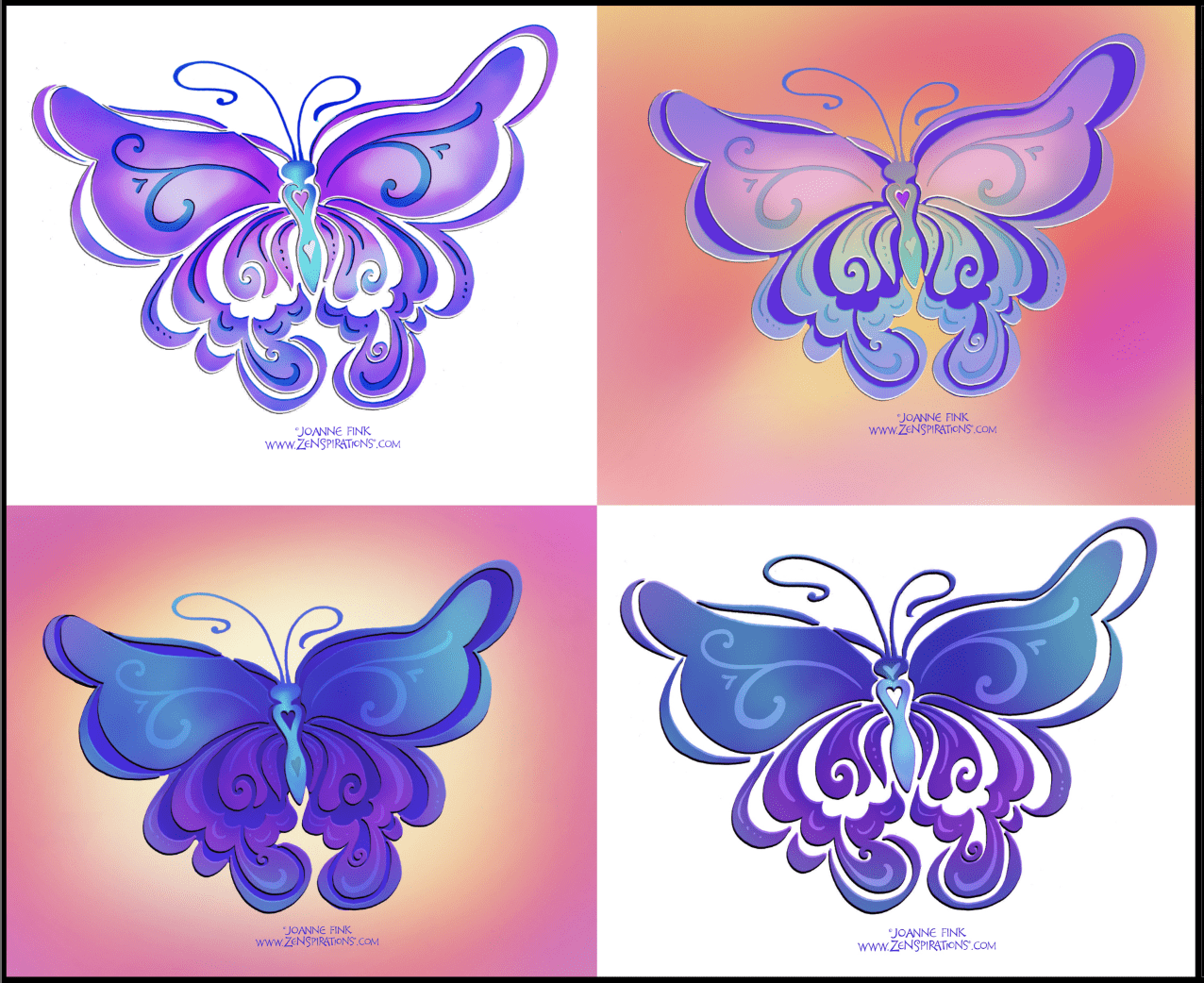 Sometimes, when I really miss Barbi, she becomes the focus of my morning journaling as in the example below: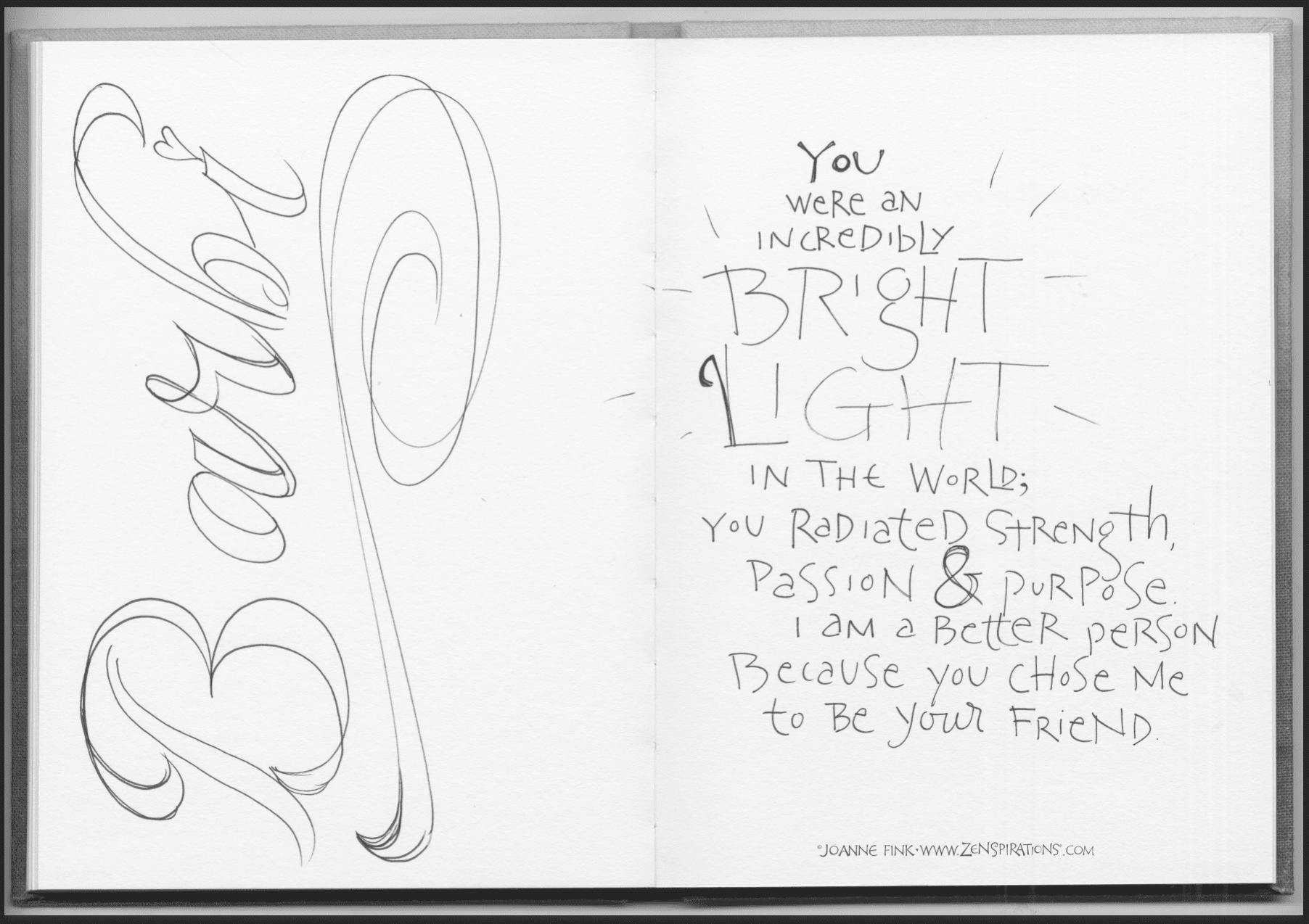 Barbi's favorite color was purple… I think she'd like this version: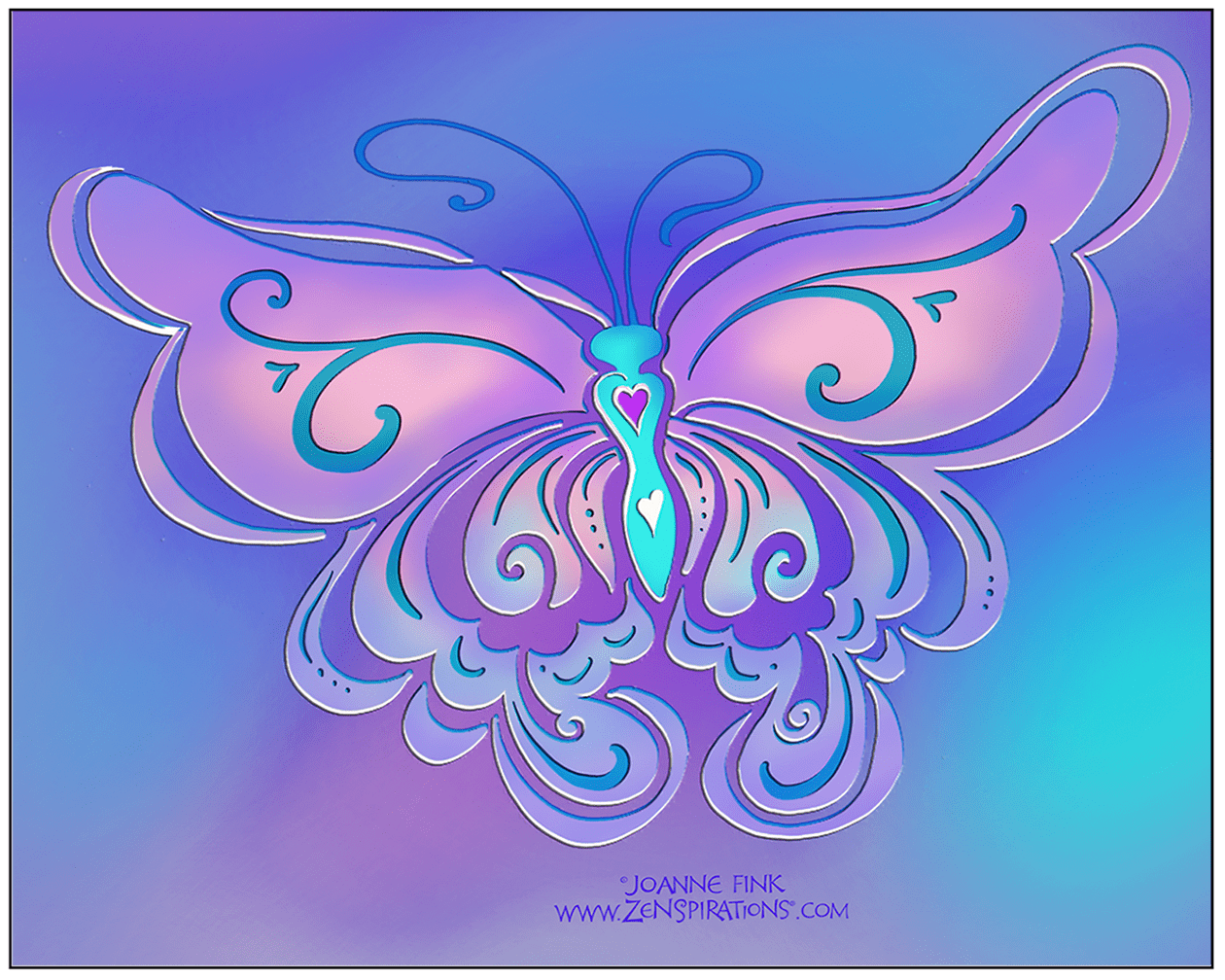 Although I really enjoy some of the things I am able to do with my iPad, for me there is something sacred about spending time each morning reading something spiritually uplifting, and then adding one or more pages to my morning journal. Here is a recent example: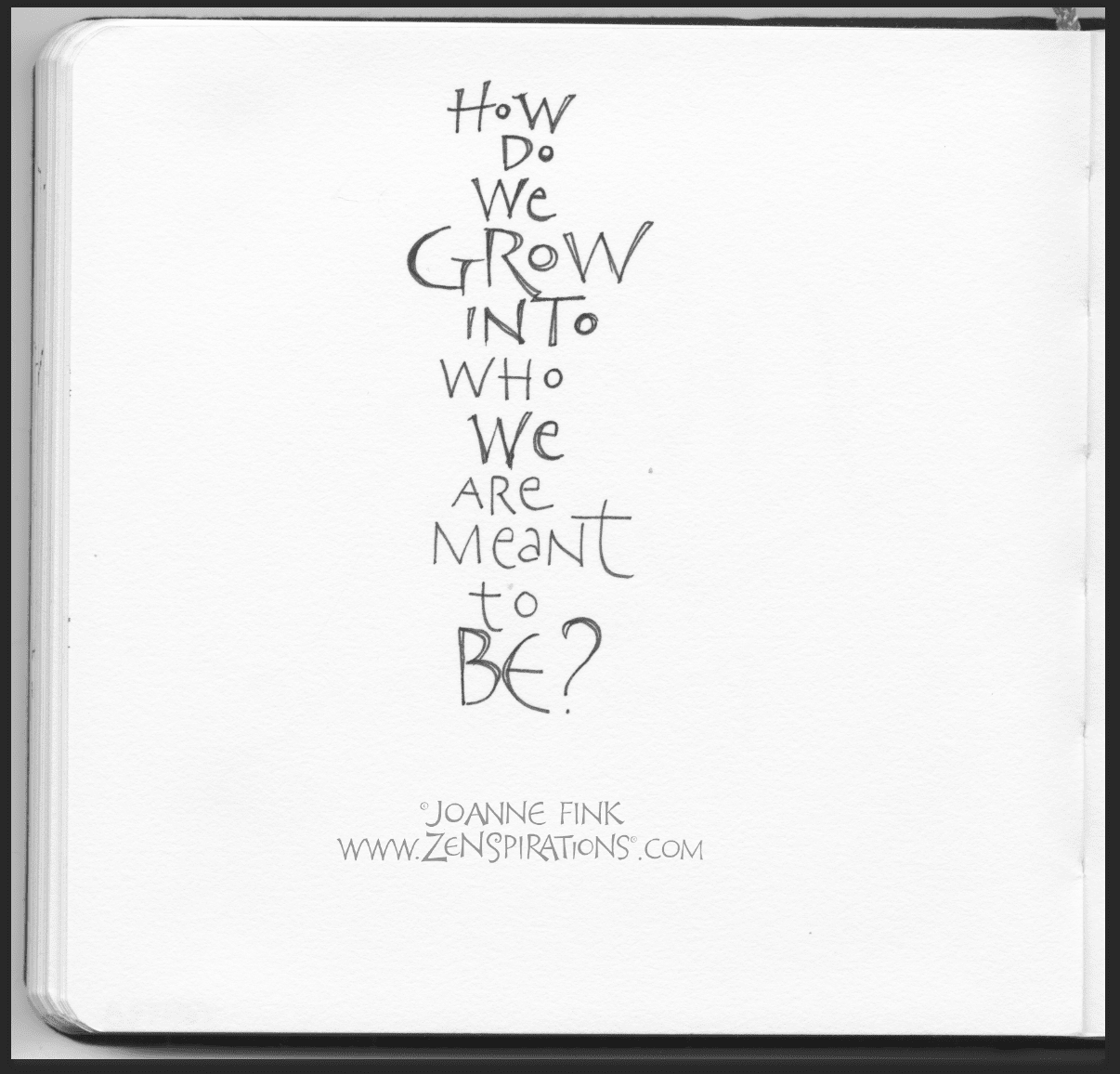 Embarking on a new journey can be simultaneously exciting and scary. It takes courage to do something you've never done before– especially if it takes you out of your comfort zone.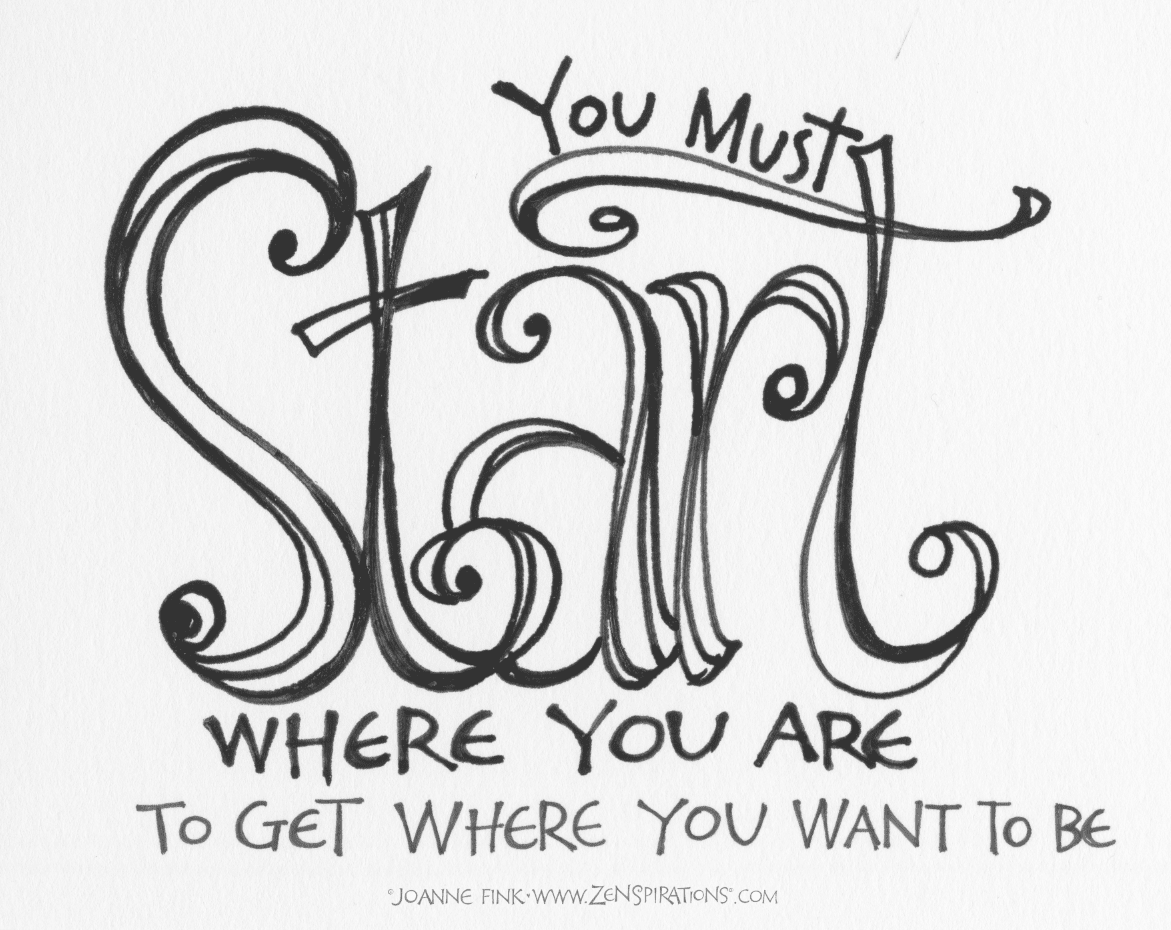 While I truly love to teach, and am comfortable speaking in front of a group of people, last week was the first time that I gave a presentation and workshop where I shared my personal story, "The Journey from Grief to Gratitude". I must confess that I was a bit nervous, and it meant a lot to me that members of the Philadelphia Area MWC (Modern Widows Club), and members of the Zenspirations® Create, Color, Pattern, Play Facebook Group, came to cheer me on. I was super-thrilled to meet MWC co-leaders Jawanna Martinez (left) and Diane Kasacavage (right). Since my friend Terri Misek and I co-chair the Seminole County, FL, MWC Chapter, I feel a special connection to both of these ladies.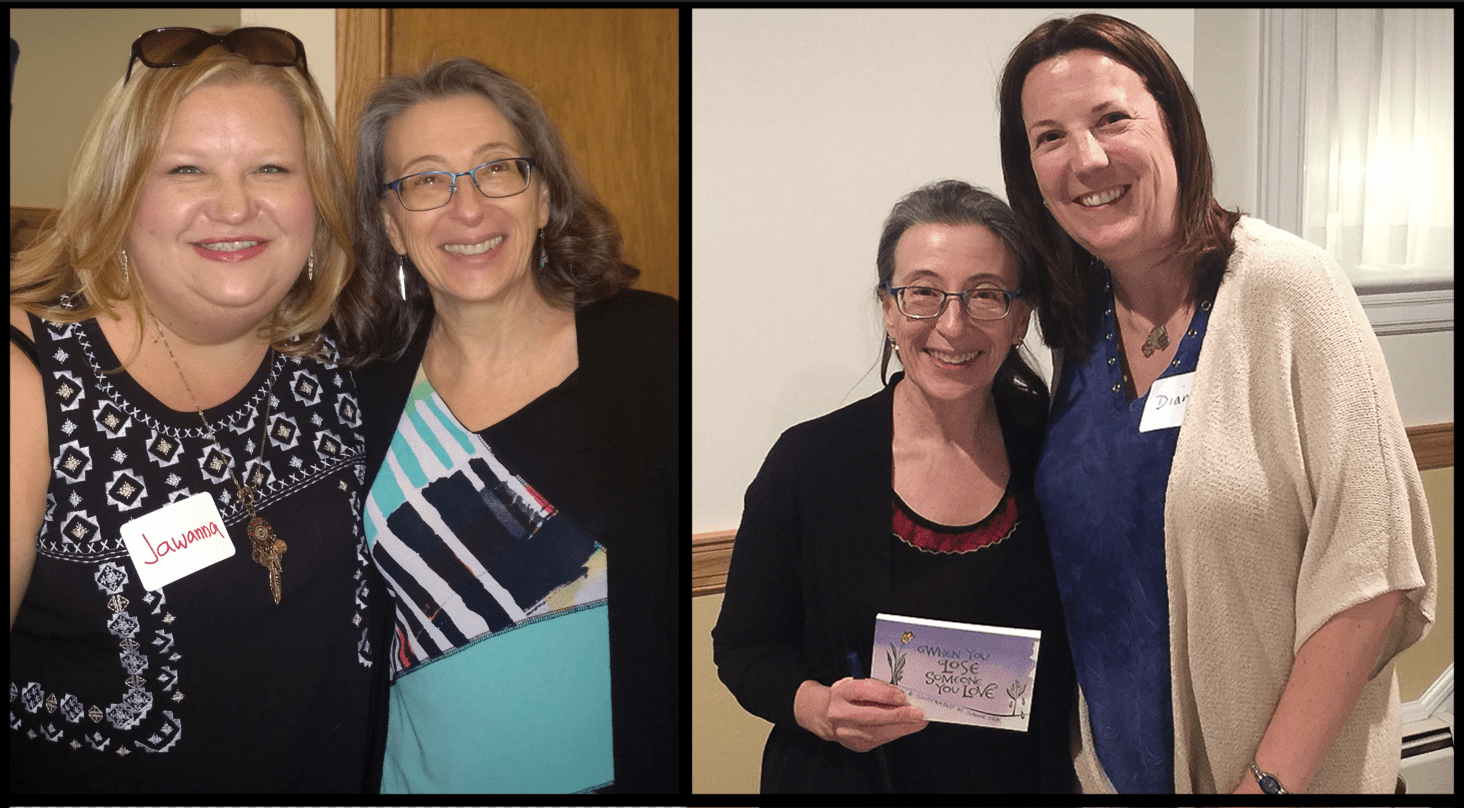 It was a delight to finally meet some of my Zenspirations friends. In the collage below are photos of me with Susan Rems (top left), Mary Jo (top right), and Connie Ivey (bottom right).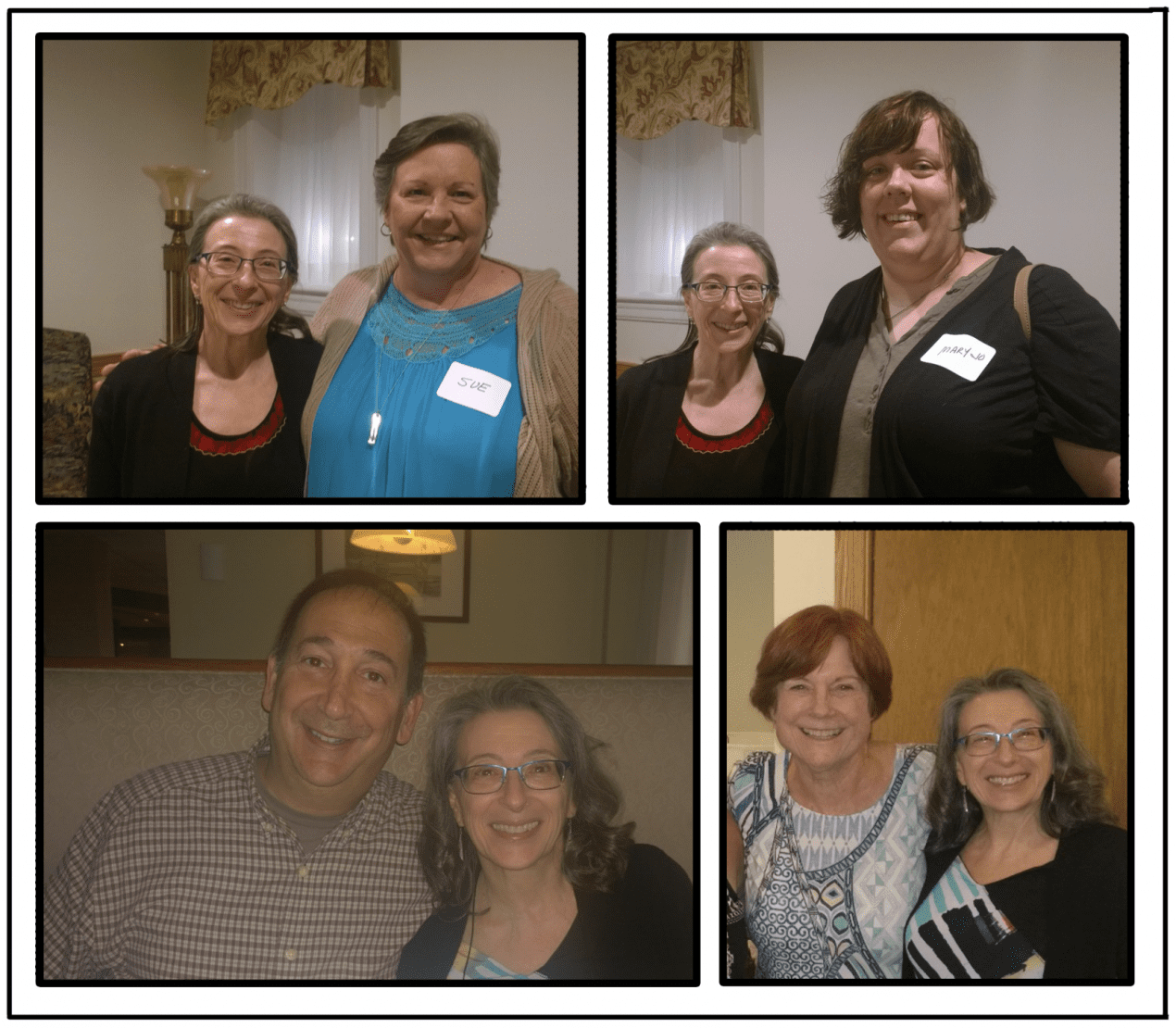 Philip Fleet, of Trim-a-Rim fame, (bottom left) not only came to the workshop, but donated several Trim-a-Rims as door prizes. He was also kind enough to take a photo of some of the workshop attendees: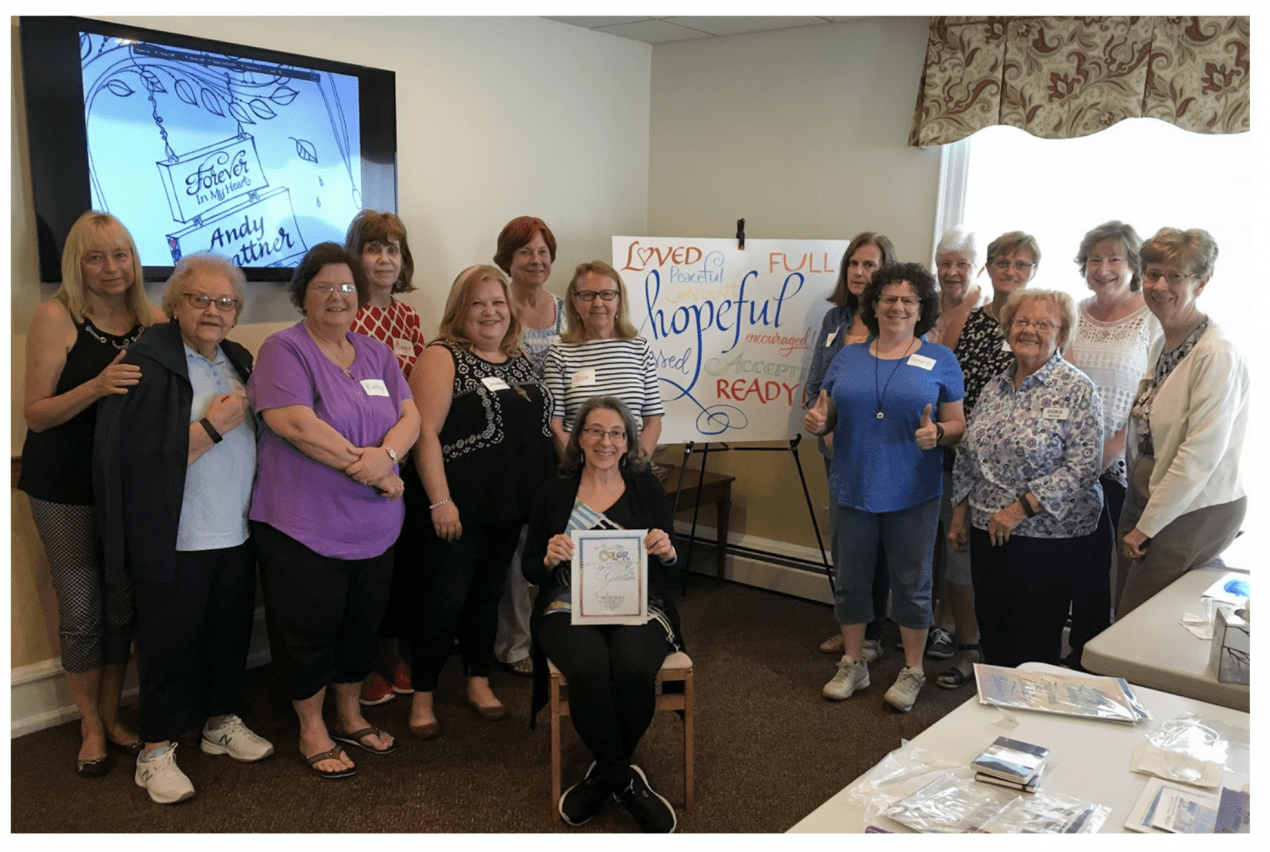 Thursday night was a really moving experience for me… I was not the only person who shared from the heart. I asked the attendees how grief made them feel… and then lettered the words they called out in an attempt to visually show the many emotions people feel when the lose someone they love.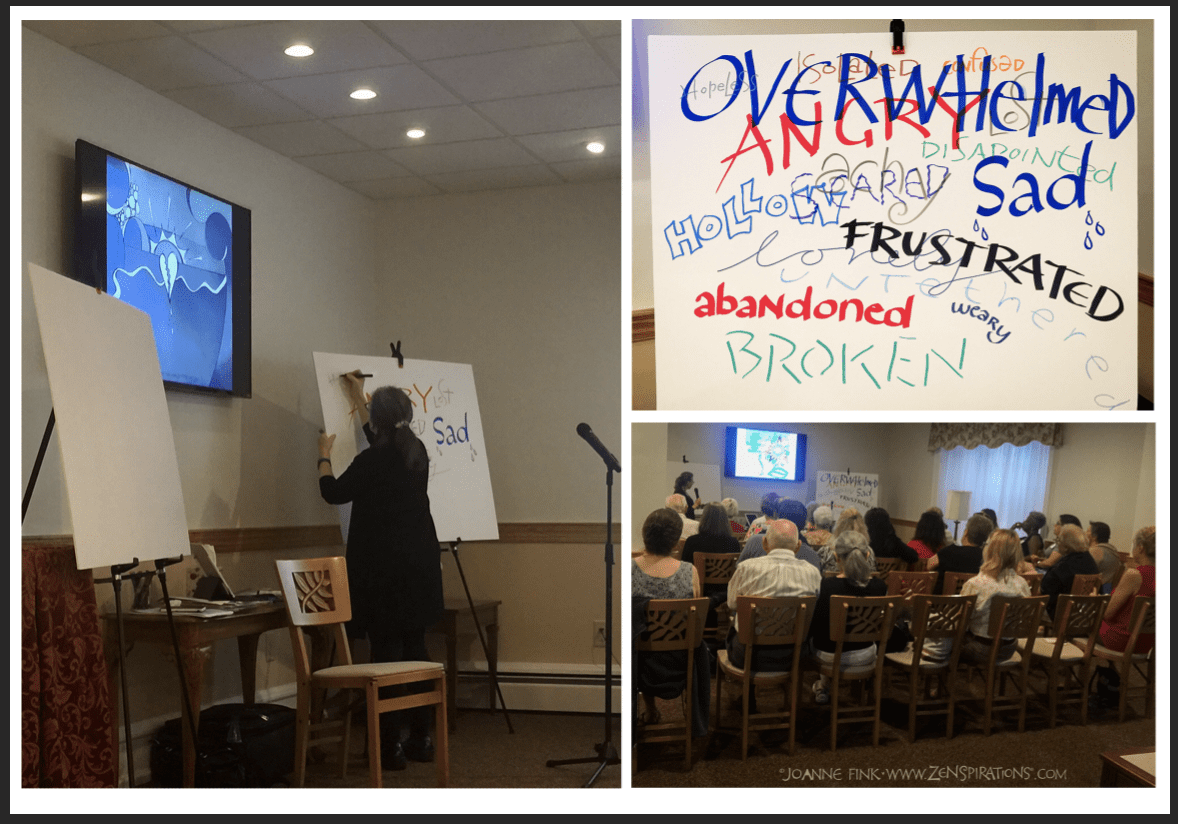 Since I wanted the evening to end on an upbeat note, after I finished most of the slides I asked people to share some positive emotions they felt during their grief journey, and was especially pleased that someone said "Empowered". After the presentation, I stayed to sign books, and then got to visit with my new friend, Dolores Urban (far right), who hosted the presentation and workshop at Urban Funeral Home. Dolores has a huge heart, and I am deeply grateful to have had her help as I embarked on this new journey.

I'll be giving the presentation again next month, at MWC's first-ever 'Widow Empowerment Weekend, August 4-6, in Orlando. It will be an unforgettably empowering weekend; if you know a widow, please encourage them to attend. Click below for more information:
Modern Widows Club Widow Empowerment Weekend
This is the slogan I lettered for the t-shirts and other cool items which will be gifted to the widows who come to the Empowerment weekend.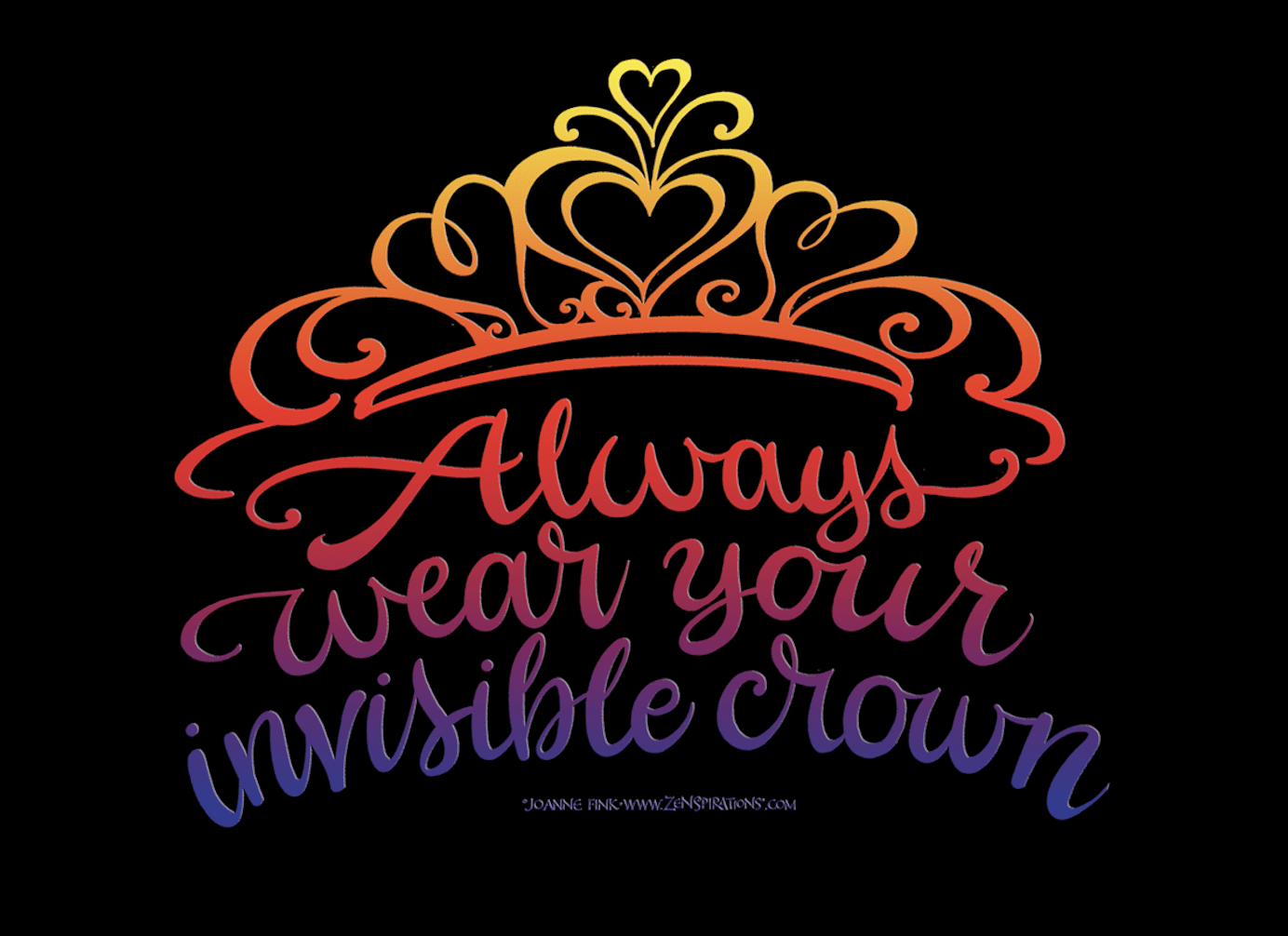 Before closing tonight I wanted to congratulate Kim Flanegin, who won the 'Crossing the Great Divide' contest. Kim, please let me know what book you'd like and where to send it.
Stay Zenspired,
Joanne