Growing in Gratitude
Tuesday, August 8, 2017
Hi Everyone,
Real gratitude is the practice of being thankful for both the good and bad things which happen to us, recognizing that it is the challenges we face which force us to grow. This is one of the slides from the presentation on gratitude I gave at the Modern Widows Club (MWC) Empowerment Weekend on Saturday.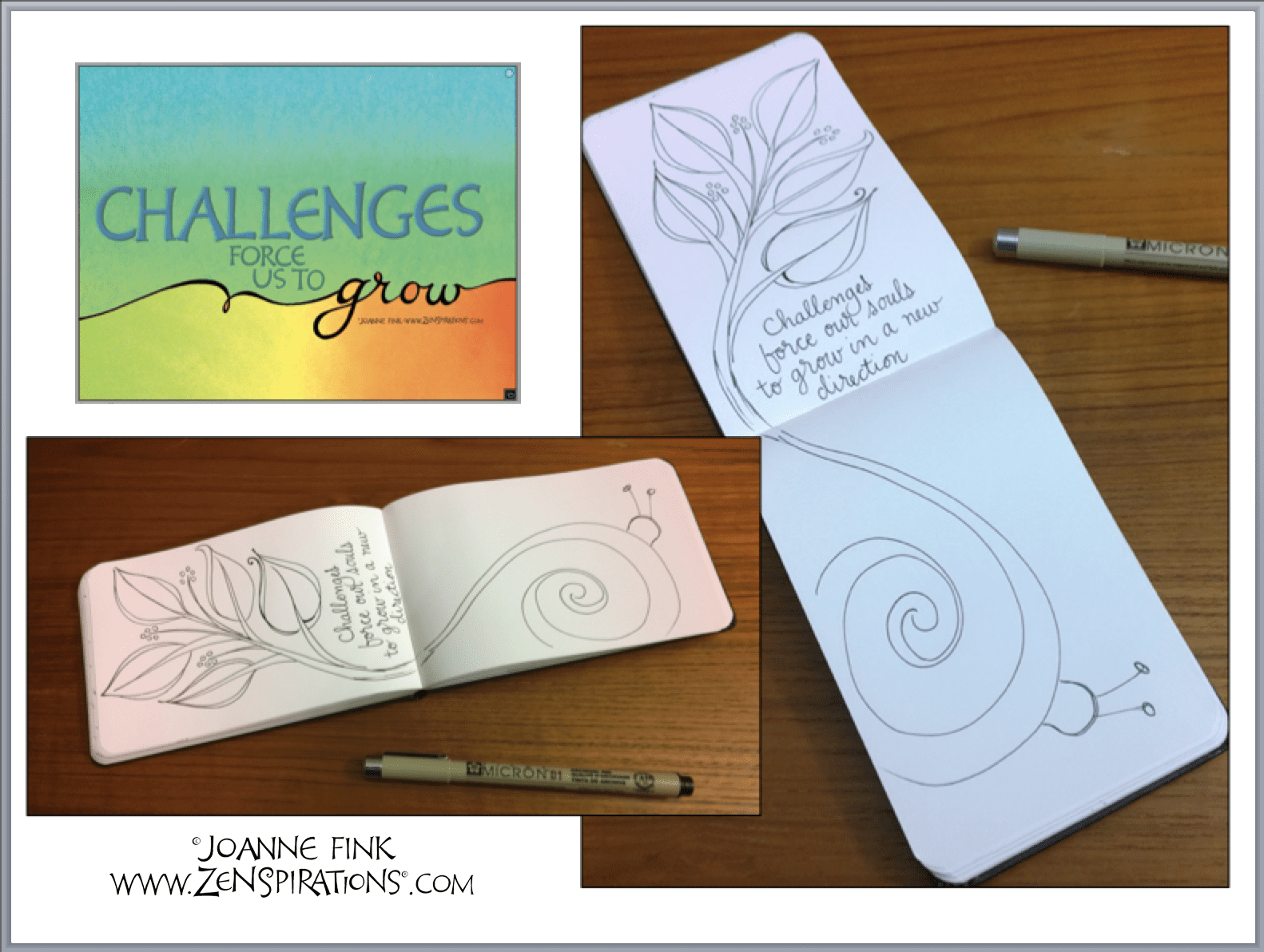 These are some of the amazing, inspiring women who attended the conference,

most of whom are wearing the t-shirt I designed!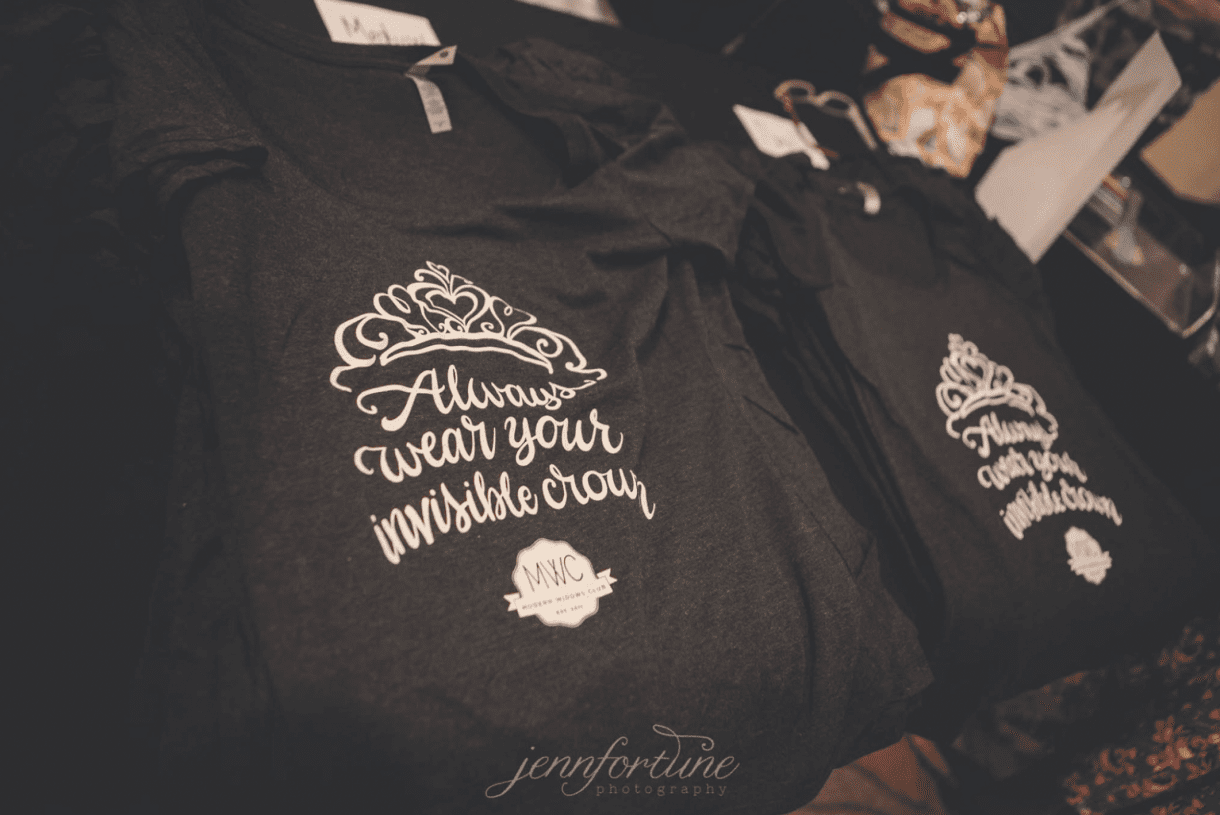 I shared some of my art during the presentation, after which people kept asking me where they could buy prints of the images.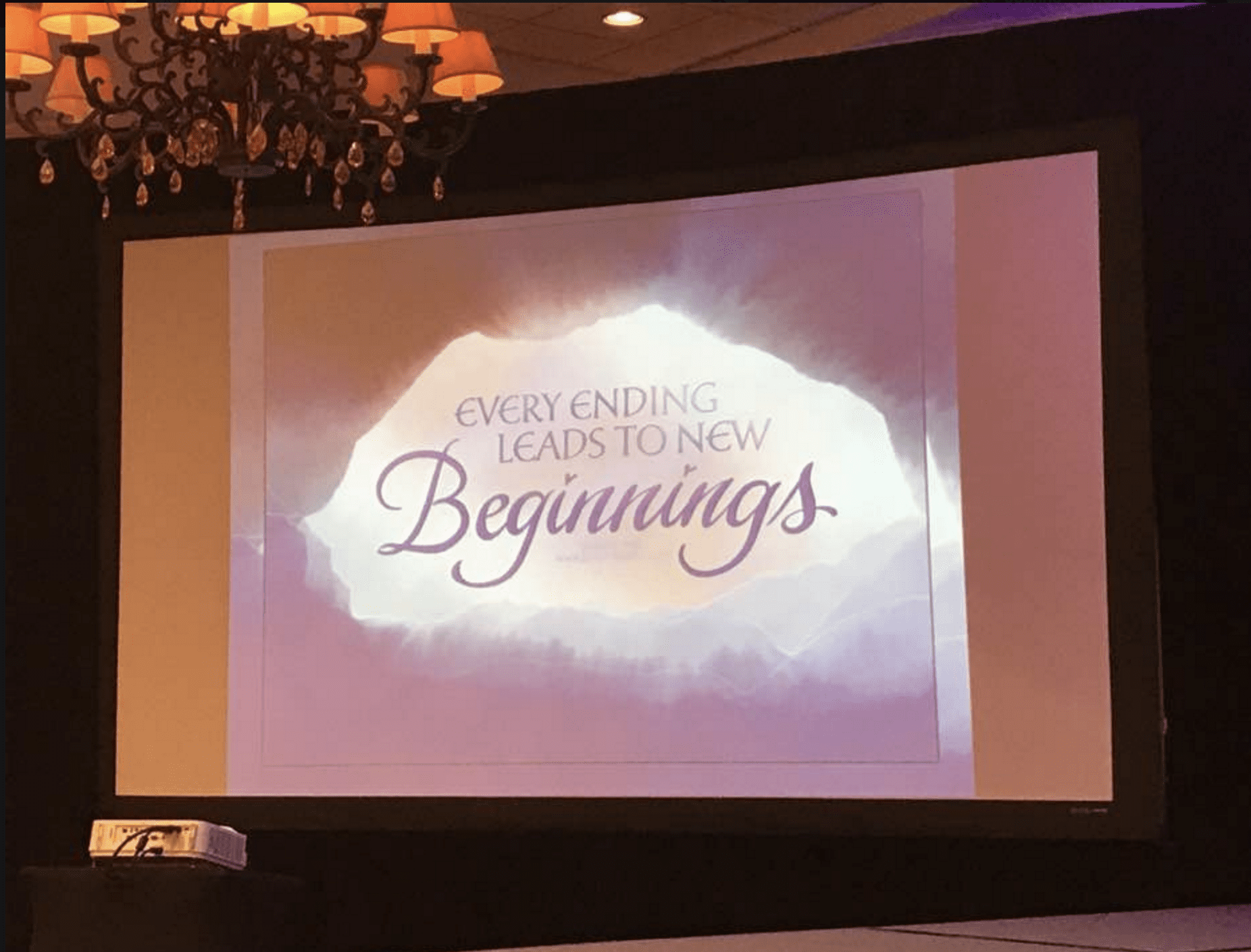 This led me to start thinking about offering prints in the Zenspirations® webstore… but I have so much art, that I'm not really sure what to include. At times like this I am especially grateful to have a community of creative people to turn to; I would REALLY appreciate your advice on what type of prints to offer. If you would be interested in buying buy a Zenspirations® print, please answer the questions below. As an incentive, I'm going to give prints to two of the people who share their thoughts. Thank you, in advance, for your participation– I appreciate it!
What shape print would you prefer?

horizontal rectangular
vertical rectangular
square

What size print would you prefer?

5 x 7
6 x 6
8 x 10
8.5 x 11
11 x 14
Other size: ___________

How much would you pay for your preferred size? ____________
Which types of images would you be interested in buying?

Images with Scripture
Images with faith sayings
Images with inspirational sayings
Images without a saying
Personalized memorial images
Images featuring one single word (love, hope, dream, etc.)

What words would you be interested in? ______________________

Other images:___________

Is there a particular Zenspirations image you'd like me to include?
Speaking of images, I wanted to give you a sneak peek at my 2018 Expressions of Faith calendars; both calendars are filled with images I'd consider turning into prints. Please let me know if any of them catch your eye.
Both calendars are now available for pre-order in the Zenspirations webstore. Here's the 12 x 12 wall calendar, which sells for $14.95.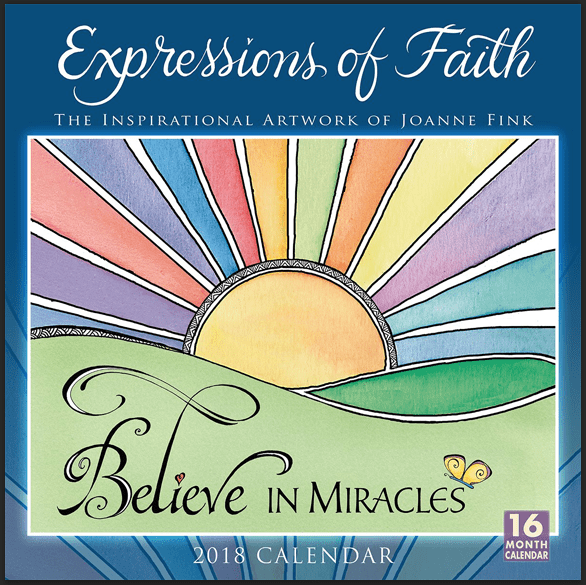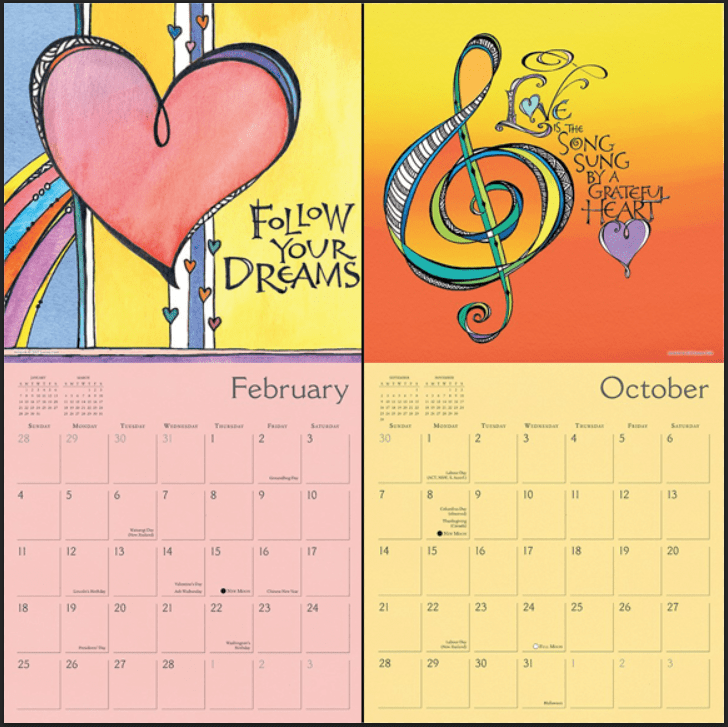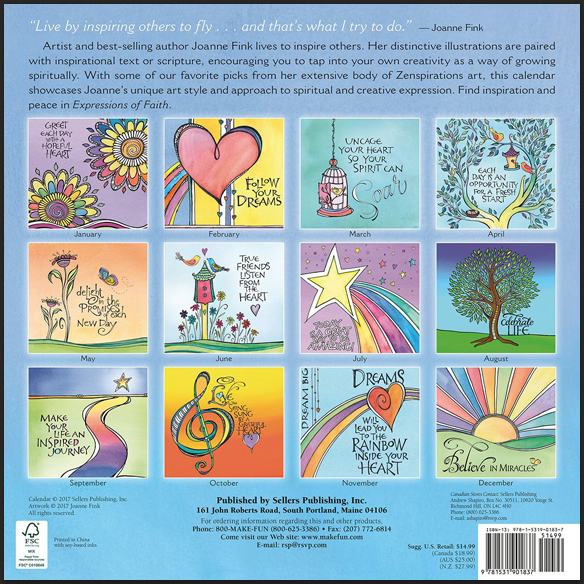 And here's the 7 x 7 mini calendar, which sells for $7.99.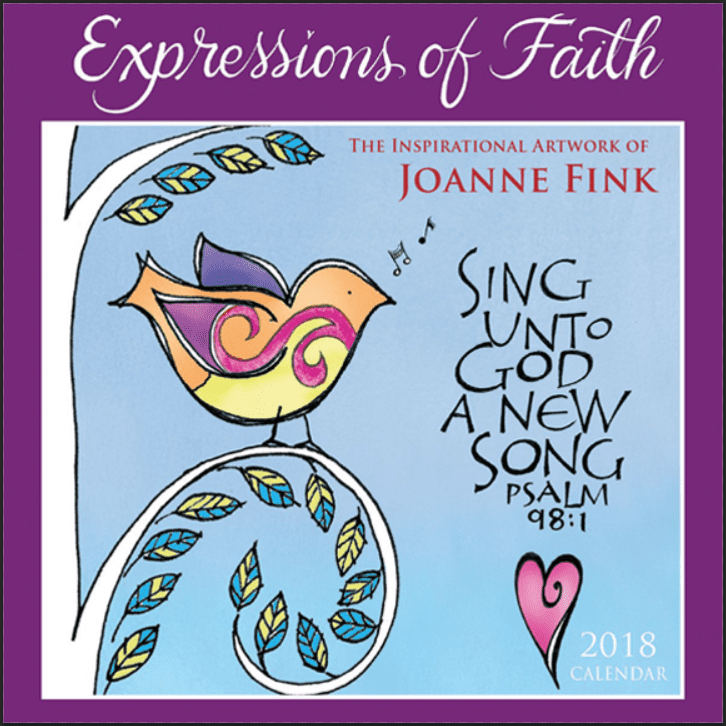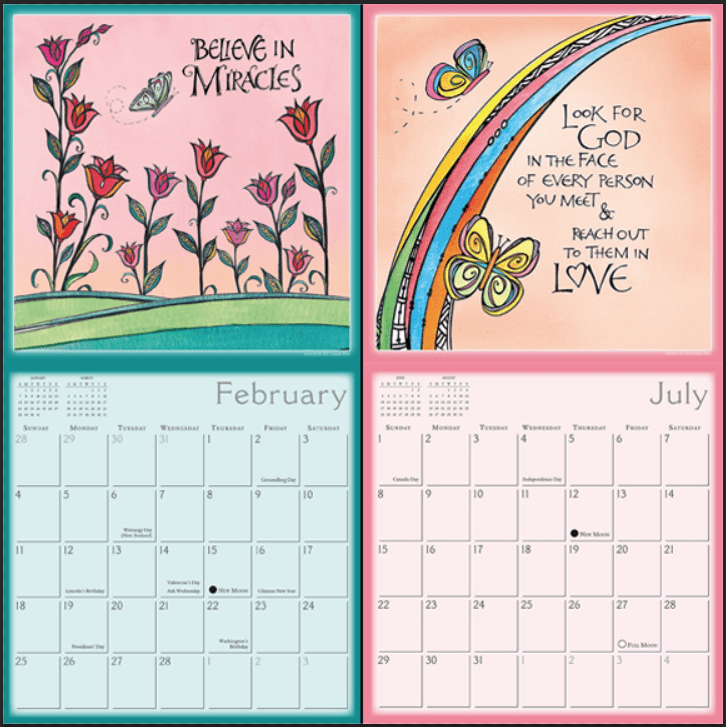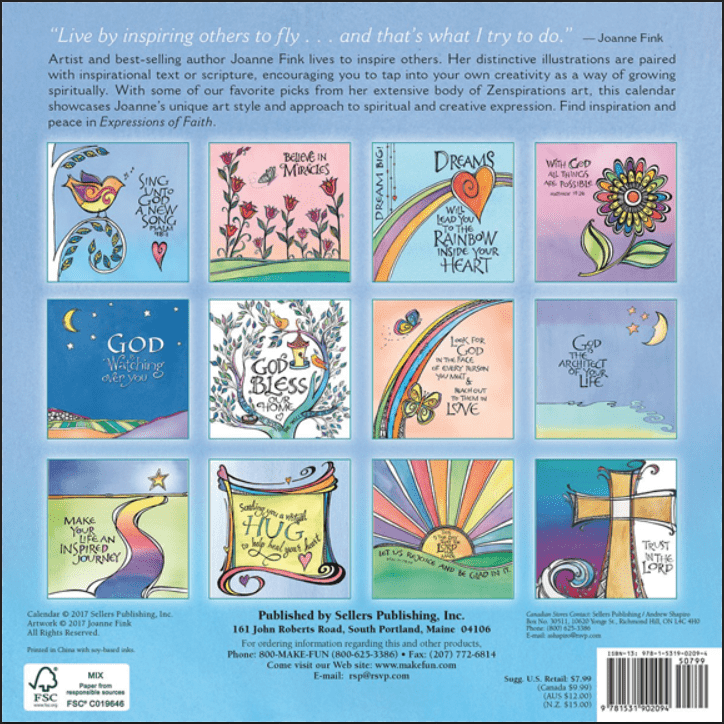 The calendars should be here by the end of the month, so I'll be able to ship them in September.
Thanks, in advance, for your help, suggestions and orders!
Stay Zenspired,
Joanne