Free Zenspirations® Border Designs!
Friday, August 15, 2014
Hi Everyone,
Several people responded to the last blog post by saying that they would love to create their own circular sentiments… so, being in a Zenspired 'Frame of Mind'–I thought I'd share some circular Zenspirations border designs with you.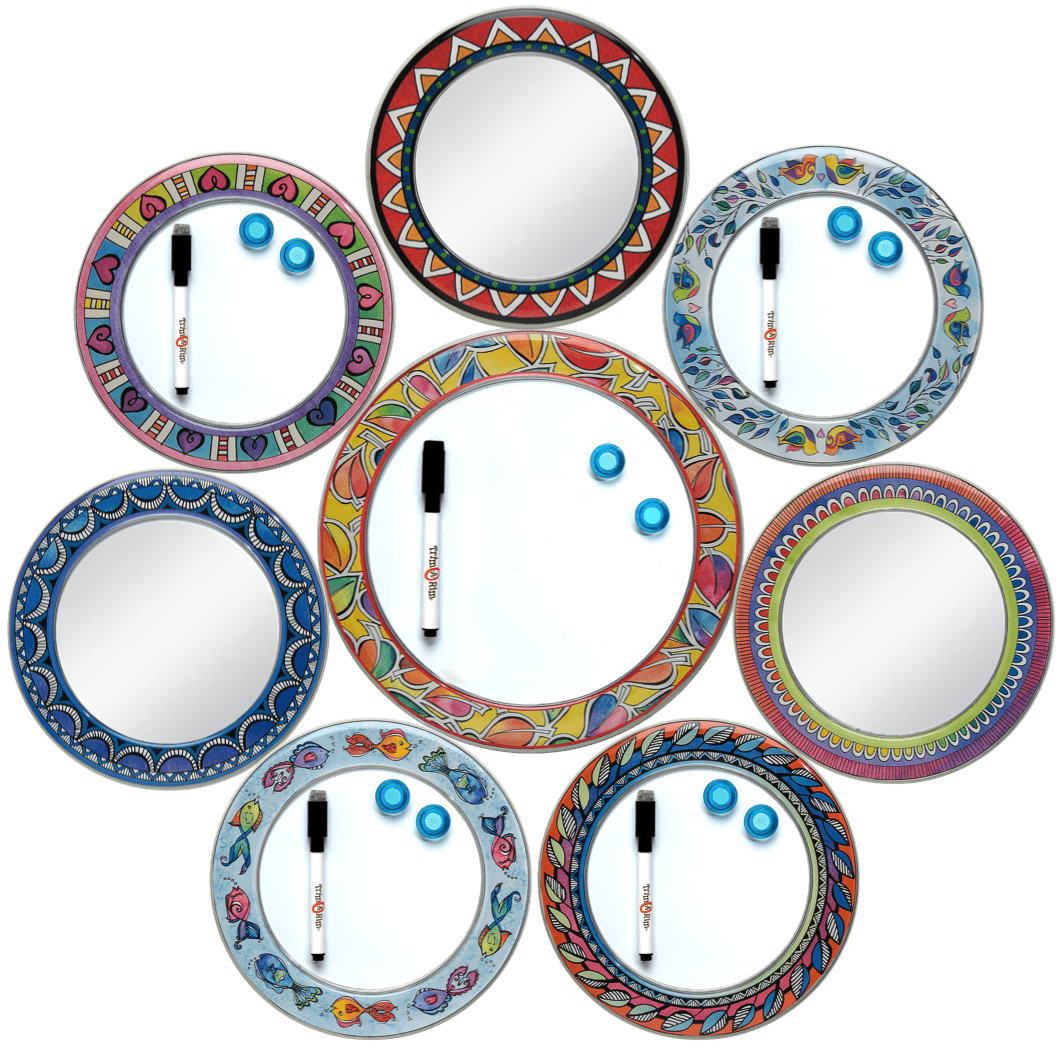 These are some of the designs I licensed to Trim-a-Rim, a cool new reversible magnetic whiteboard/mirror, which you can customize with your own art… or some Zenspirations designs like the one in the photo below.
At Trim-a-Rim's website, Zenspirations friends & fans have FREE access to their choice of downloadable Zenspirations designs (http://trimarim.com/design-ring-downloads/joanne-fink-zenspirations-designs), available in 7-1/2″ and 10-1/4″ diameters.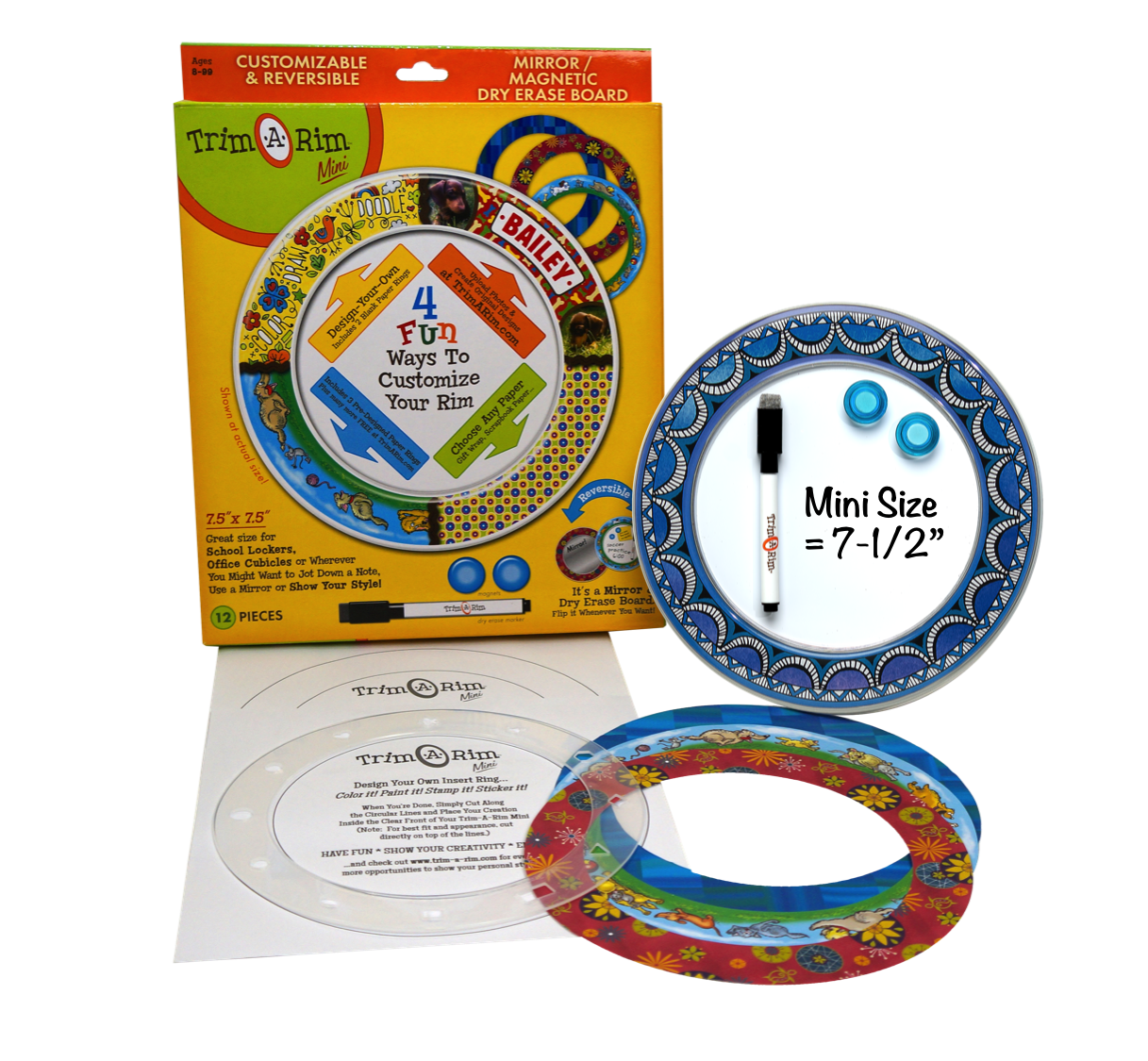 And if you'd like to get a Trim-a-Rim to display your favorite design, my friend Philip Fleet, inventor of Trim-a-Rim, is generously offering 40% off all orders (and free shipping on 2 or more units!) placed between now and the end of August, if you use coupon code zen40. You can order at www.trimarim.com/store.
I'd love to know which border is your favorite— and to see what you letter in them. So please leave me a comment, or better yet, send a photo of what you do to me at [email protected].
Stay Zenspired,
Joanne
PS Trim-a-Rim is fun for everyone, but it makes a great gift for your favorite student to use on their dorm-room door, or in their locker.