Grace & Gratitude
Tuesday, September 8, 2015
Hi Everyone,
I know I've been talking about this for weeks… but I'm delighted to report that my new Zenspirations® Create, Color, Pattern, Play books are finally here!!!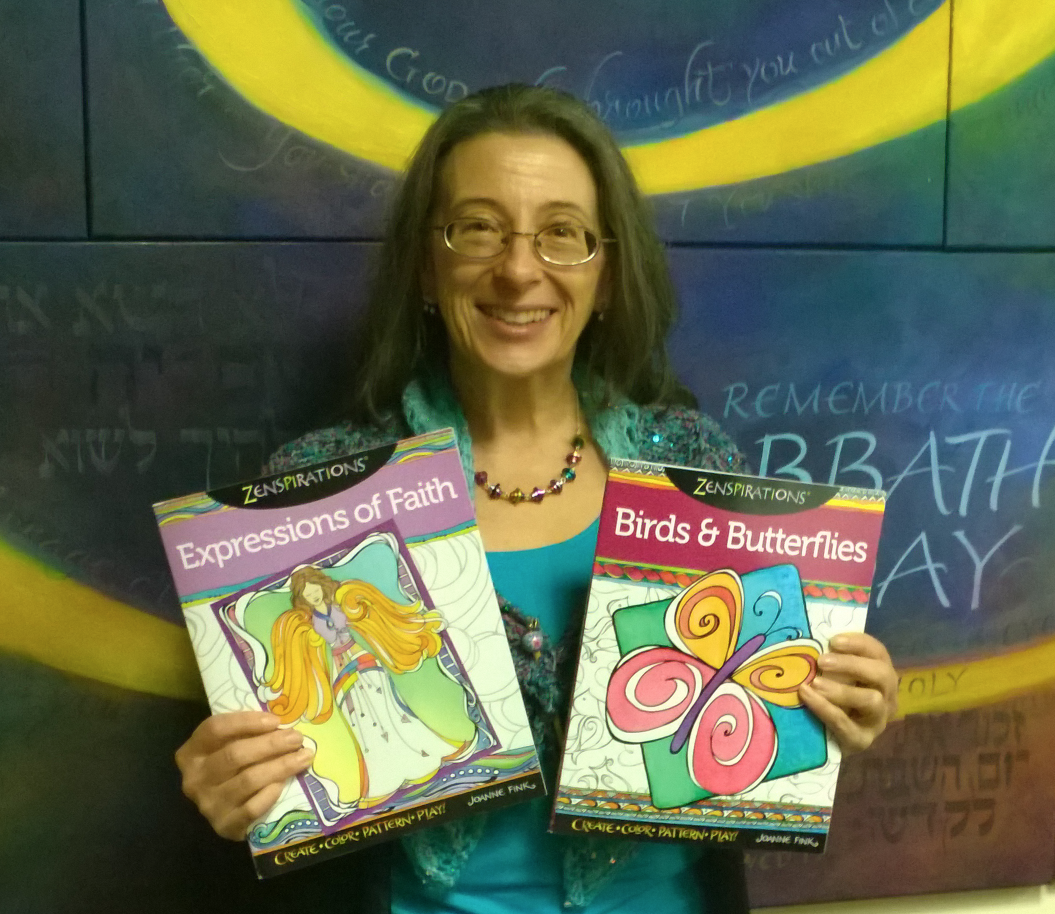 I got my sample copies last week, and Amazon pre-orders have already started to ship.  I'm so excited about the new coloring books— and my new Kickstarter book When You Lose Someone You Love— that I'm planning to have a Book Launch Party to celebrate! If you will be in the Orlando area Sunday afternoon, September 27th, please save the date and join the fun. I'll post the details next week.
One of the things I plan to do at the Book Launch Party is have a coloring station where people can create their own interpretation of a design. It's amazing how many different ways one design can be depicted… and tonight I wanted to do an Artist Spotlight on Helga Cuypers, a talented calligrapher and crafter from Belgium. Helga created three different versions of the Believe Dove design that I posted a couple weeks ago. If they hadn't all been by the same artist I would have included all three versions in my next book… but since I'm only allowed to feature one version of a design per artist, and I love them all, I'd appreciate knowing which is your favorite.
The first is a Christmas theme, which I like because it shows a holiday interpretation of the design.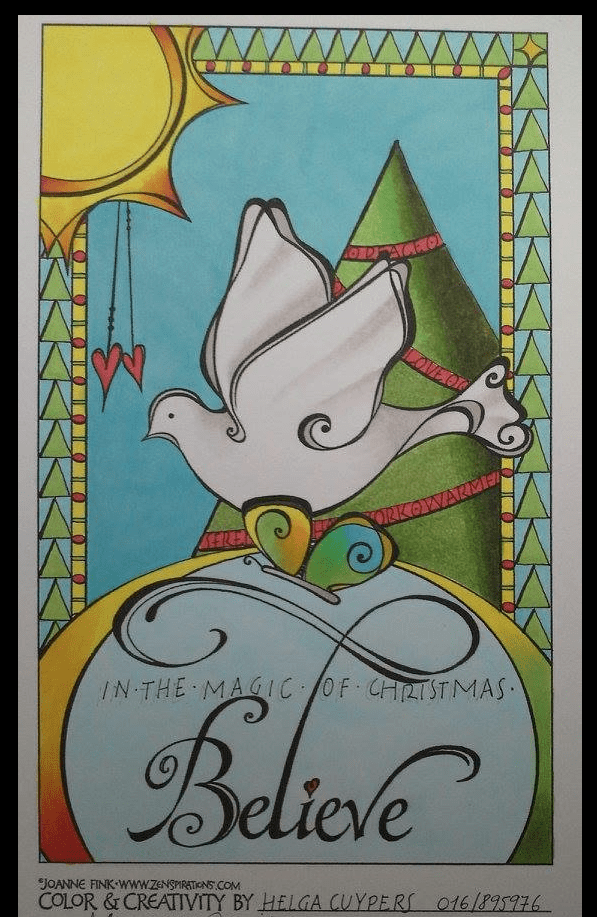 The second is a globe theme with beautiful mountains in the background, and a hand-lettered quote in the border.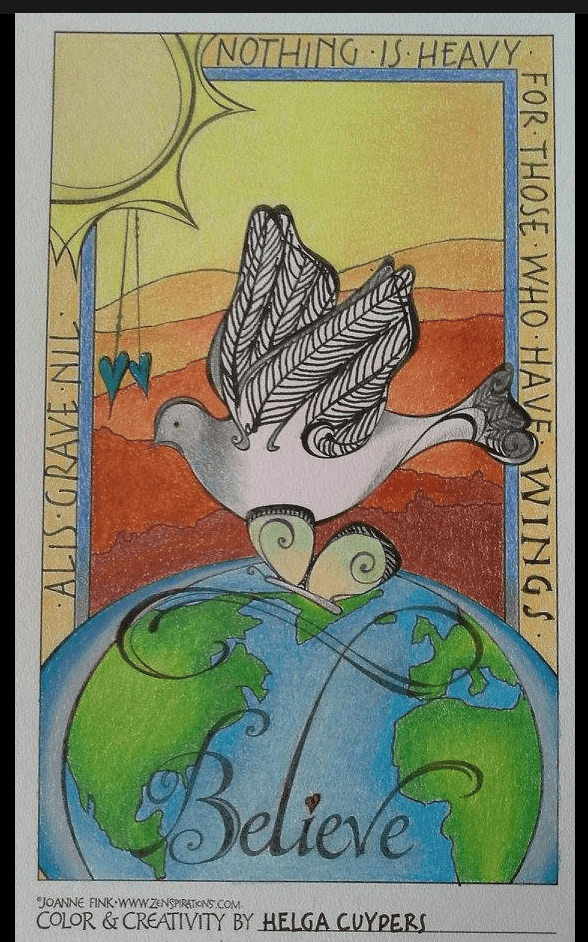 The third also has an inspiring quote framing the design, with an awesome sky and shell.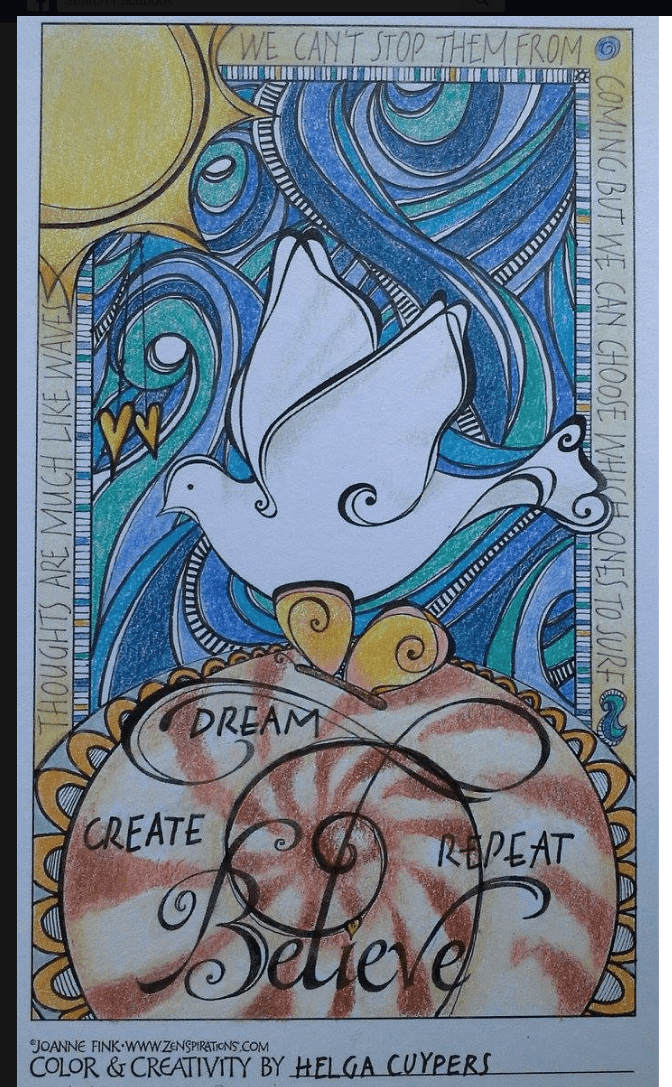 You can see Helga's wonderful work, and also how other Color & Creativity enthusiasts interpreted this design in the photos section of the new 
Zenspirations® Create, Color, Pattern, Play 
FB group. Here is the link: 
https://www.facebook.com/groups/1471158256528576/
.
I've been so impressed with the incredible imagery people are sharing, I started doodling while wondering where all the members lived. I posted my question to the group, and have been delighted that more than 240 people have responded!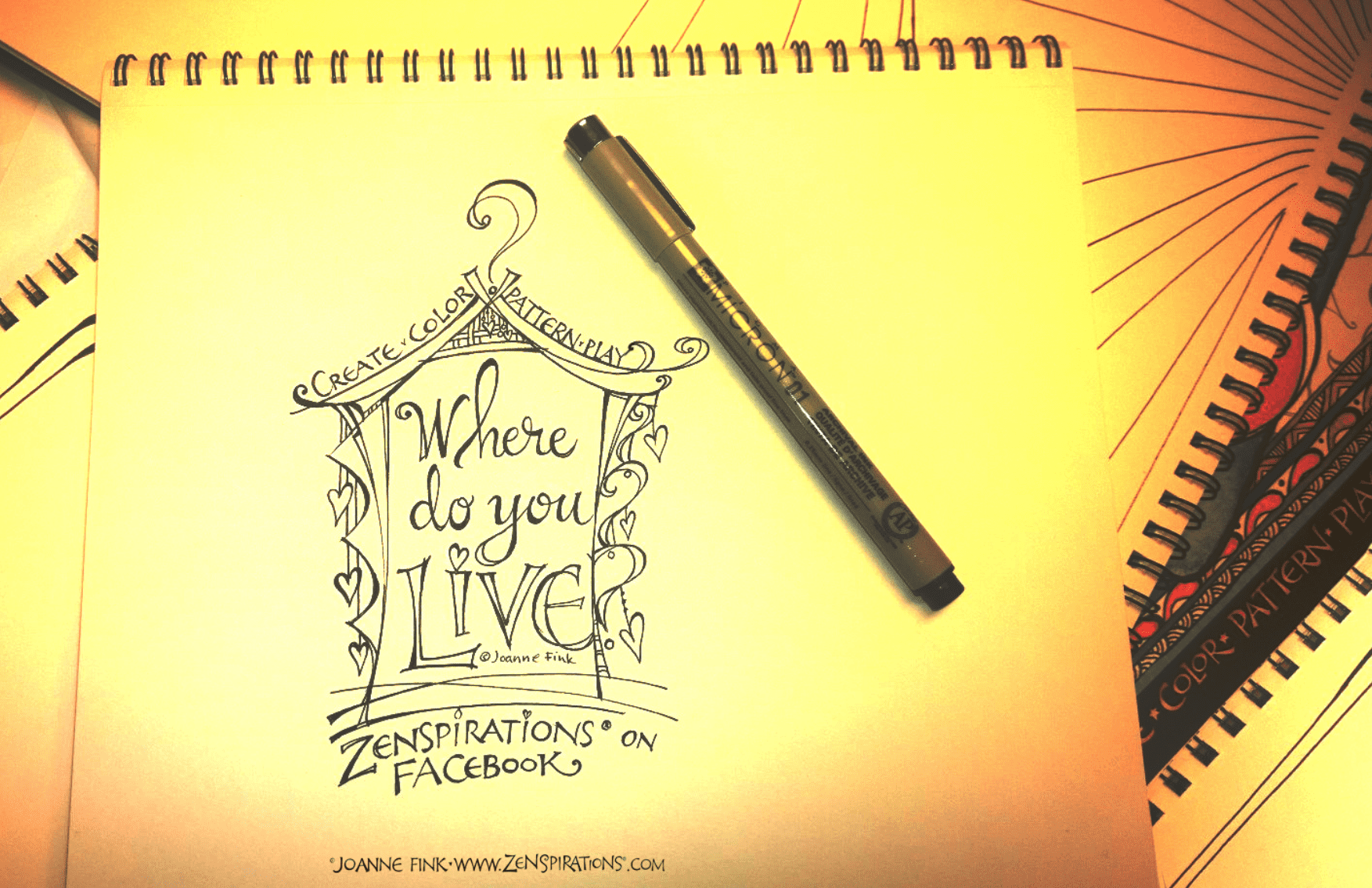 Special thanks to Ardis Ferdig, who volunteered to create a map showing where everyone lives… so far we know there are members in at least 20 countries!!! And I got a surprise overseas call this afternoon which totally made my day. Grace Bower, one of our New Zealand members, took the time to call and tell me how much she enjoyed reading the blog… and mentioned that last week's blog post was especially meaningful to her because it arrived on her 70th birthday. Grace, it was great to hear from you, and I'm sorry I wasn't able to talk longer… but this is for you, with gratitude. Hope this is the start of a wonderful, creatively inspiring year for you.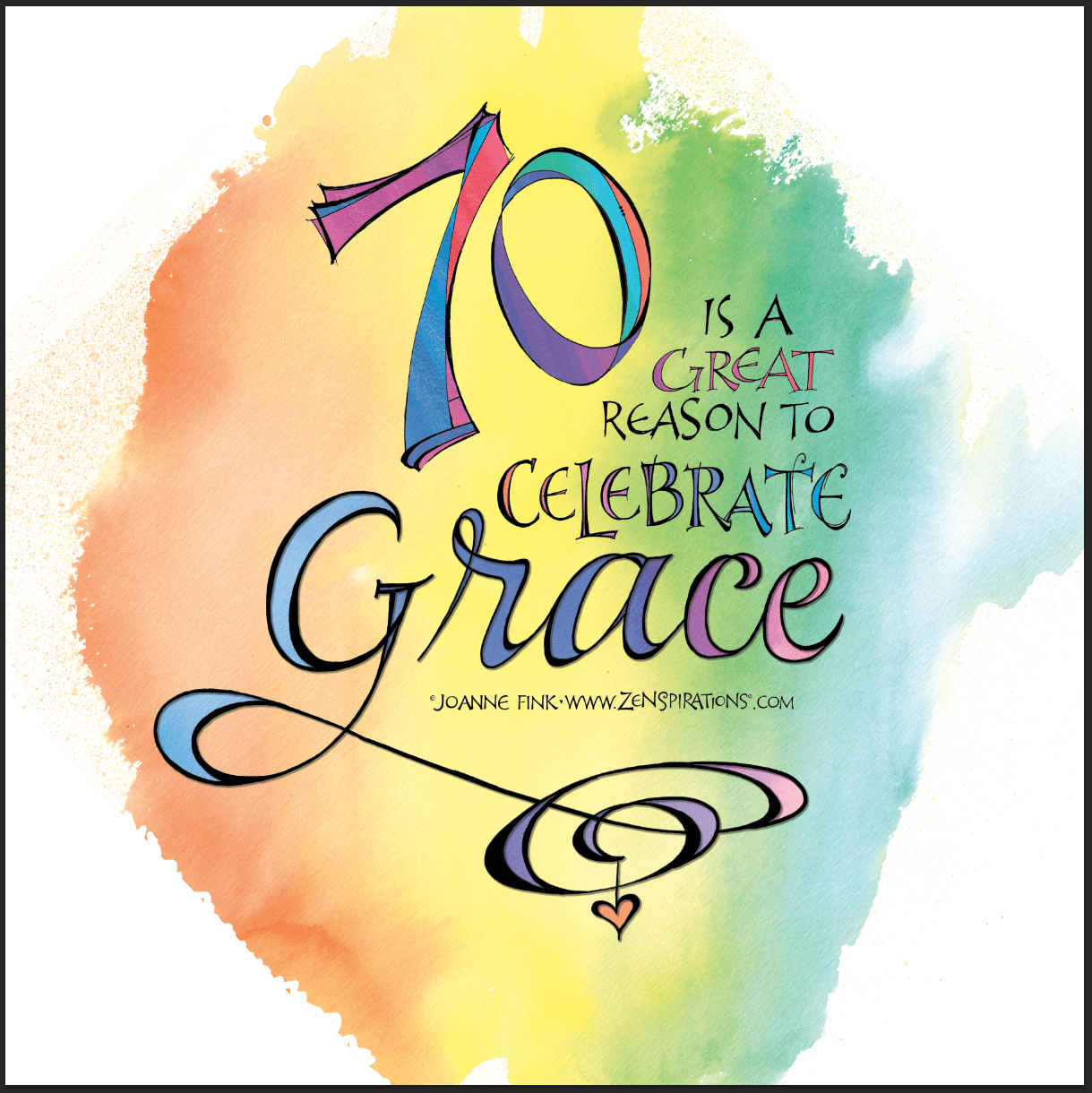 I have discovered that Grace and Gratitude are often intertwined. When you are grounded in gratitude it is much easier to achieve a state of grace. I have often written about this in my morning journals, and thought I'd share an example with you: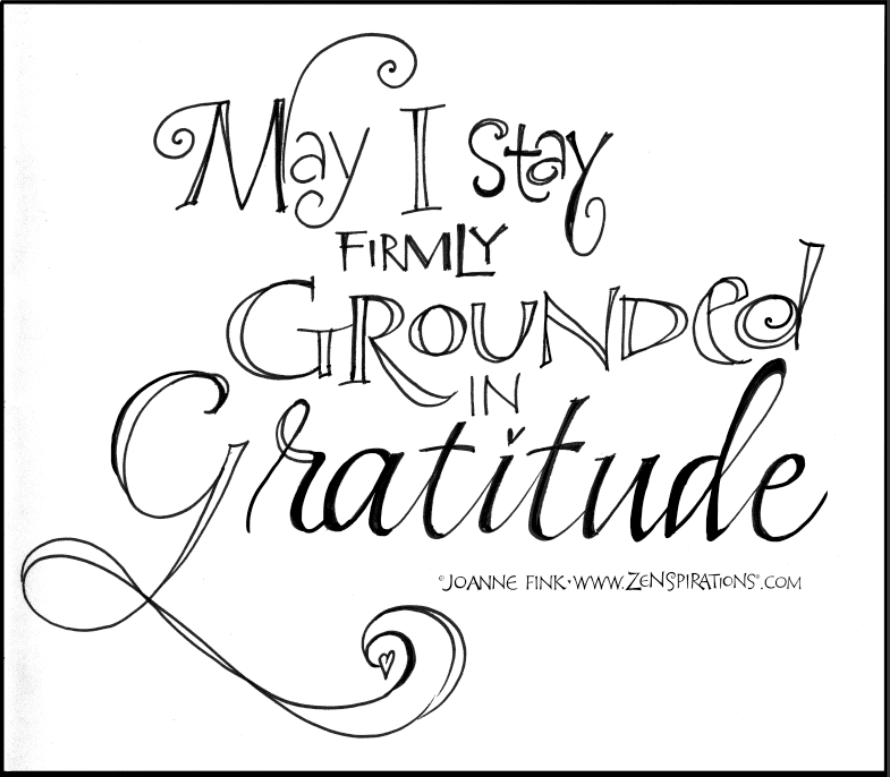 I was dismayed to discover that there was a problem leaving comments on last week's blog, because I really want to know your thoughts on the pages I shared from my morning journals. Tech support has (hopefully!) fixed the problem… and if you have a few extra minutes I'd be grateful if you would leave a comment letting me know which of the 'morning journal' posts touched you… I'd also love to know if you journal… You should be able to leave a comment on either last week's post or this week's post… and I look forward to reading them.
Stay Zenspired,
Joanne