Grow in Love
Monday, February 17, 2020
Hi Everyone,
Today is the international Random Acts of Kindness Day, and since kindness is one of my core values it seemed like a good day to go back to blogging. I haven't blogged since my spinal fusion surgery almost a year ago– so there's a lot to catch up on!
In addition to healing (and LOTS of physical therapy!) I've been working on a lot of cool projects that I'll share with you soon. But for now I thought I'd give you a sneak peek at a new style I'm working on, and share a couple of pieces of new art. The first is called Grow in Love: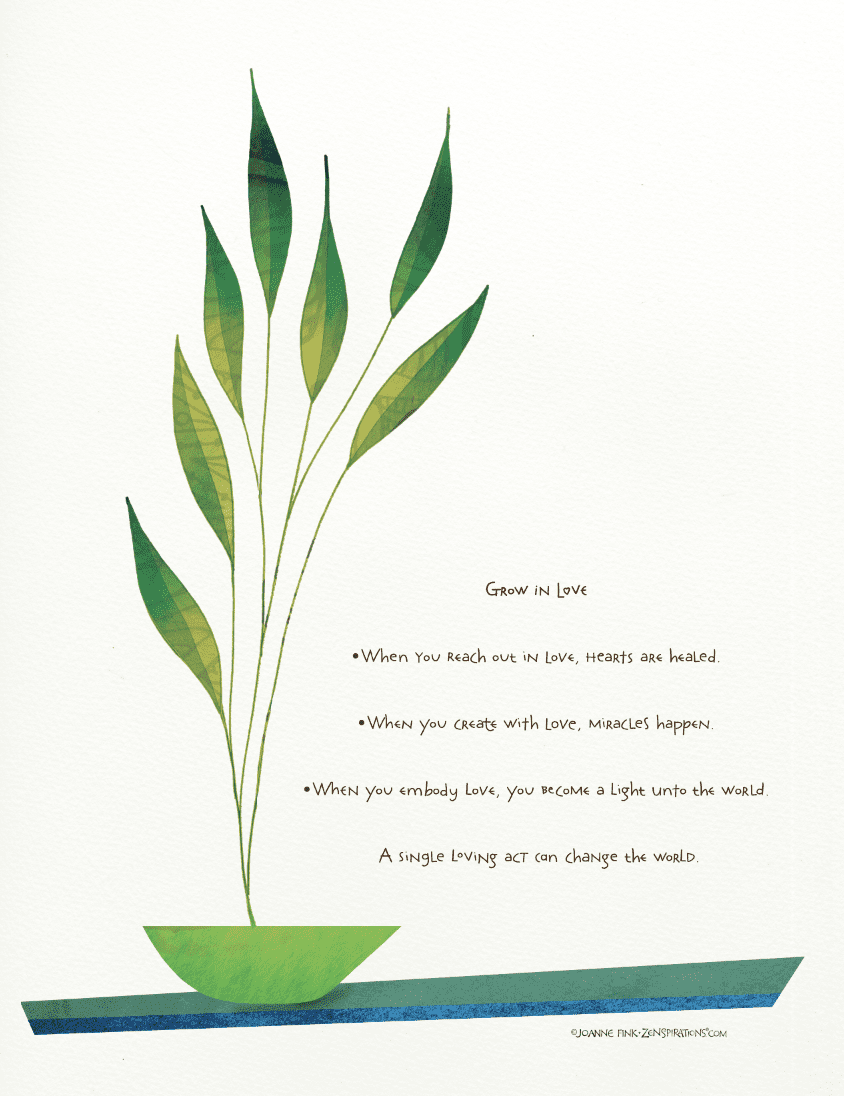 The second is called On Your Journey: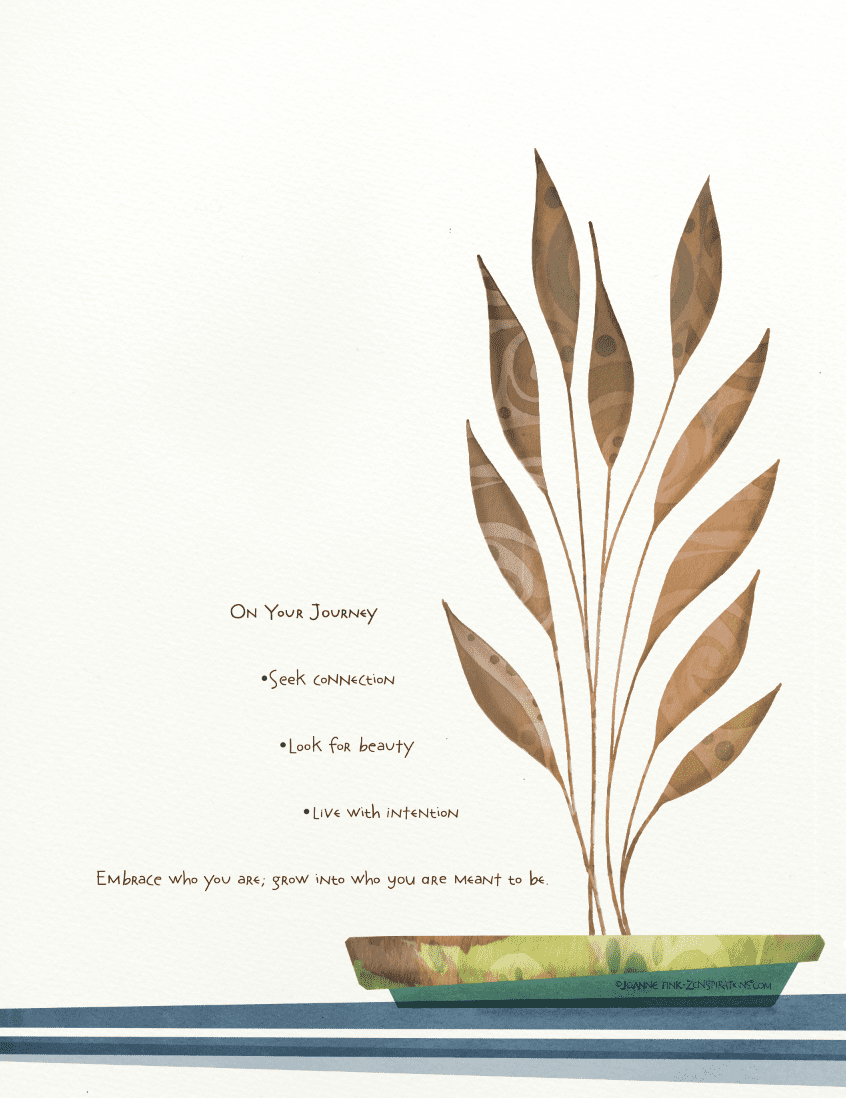 I'm thinking of adding these to my ZenspirationsDesigns Etsy Shop, and would appreciate your letting me know if you like the new look.
As a thank you (and one of my random acts of kindness!), I will send a signed copy of my kindness print to someone who comments on this blog post.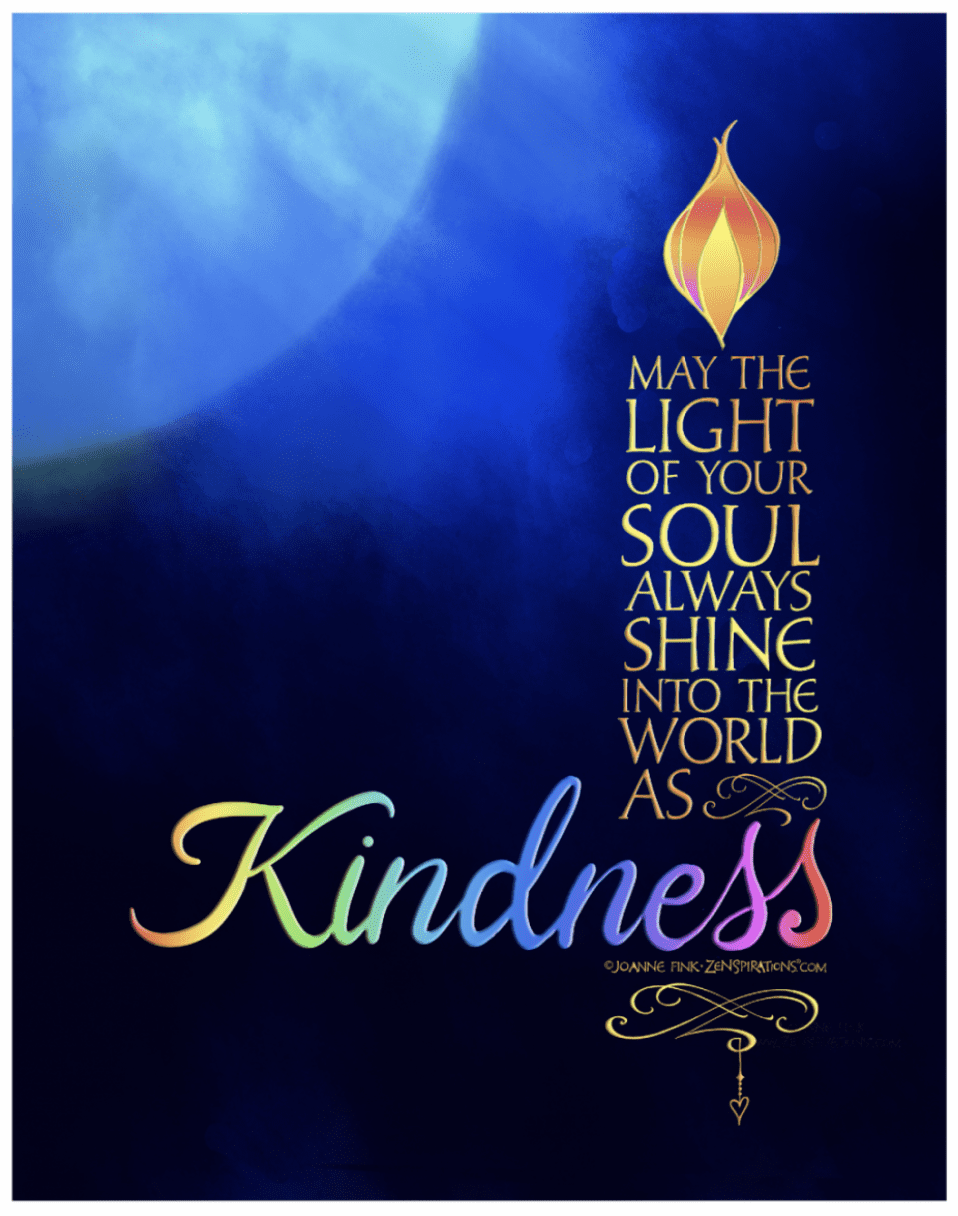 So leave a comment– you can share a random act of kindness, tell me what you think of the new style and/or share some of the creative projects you've undertaken recently. At the end of the month I will randomly select a name from everyone who is kind enough to leave a message.
I have truly missed connecting with you and look forward to hearing your news!
Stay Zenspired,
Joanne