Happy 2016!
Tuesday, January 5, 2016
Happy 2016 Everyone!
Hope your new year is off to a great start, and that you were able to greet 2016 with a hopeful heart.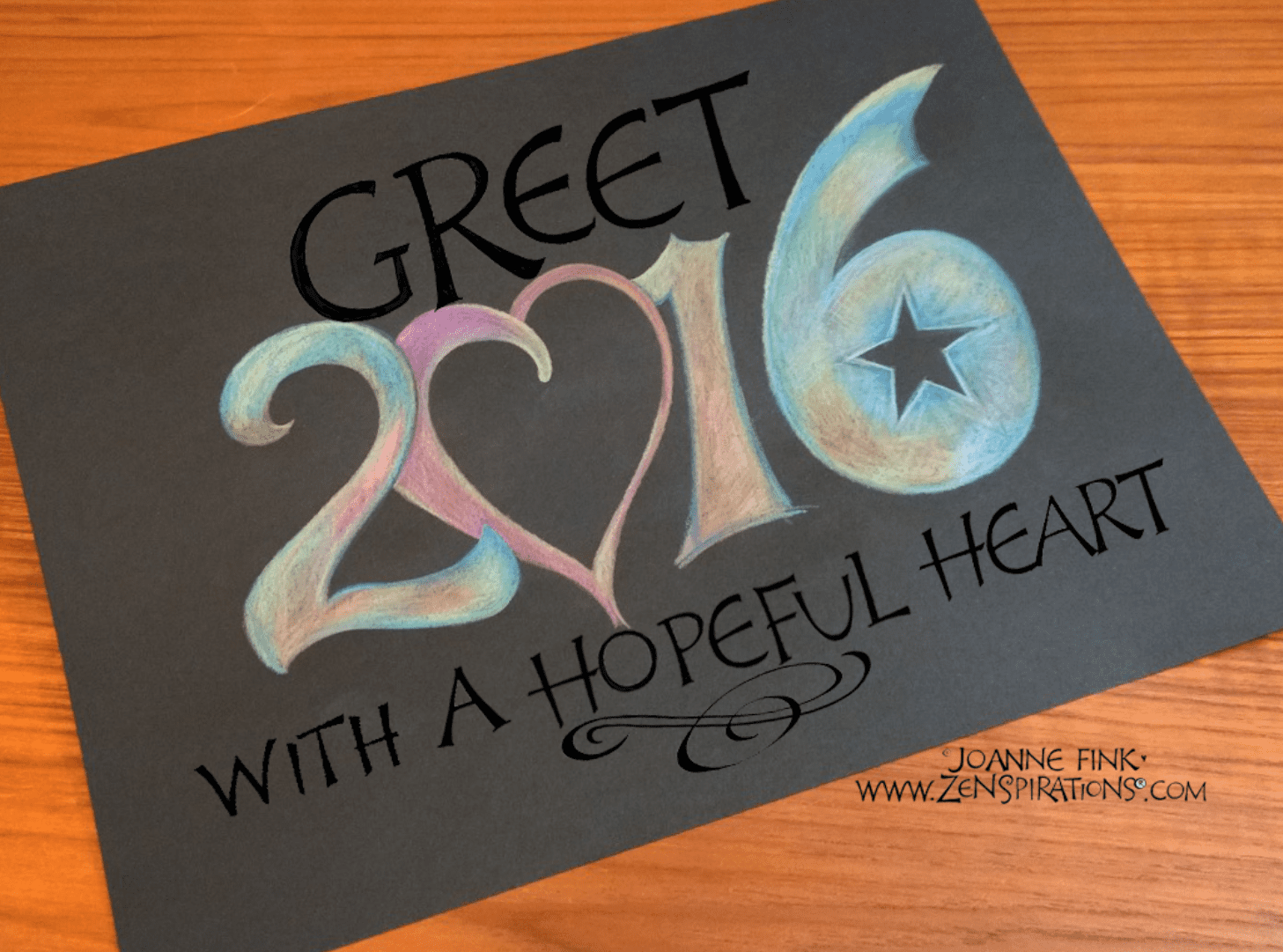 I celebrated New Year's Eve by trying out some new tools… the 2016 was done with Derwent's metallic colored pencils on Strathmore's awesome Art Again black paper. I still prefer my Microns, but I do like the effect of the blended metallic pencil on the black paper. I suspect that I'm not the only one who spent time coloring and creating over the holidays… WoW! The Trim-A-Rim border designs that were posted in the Zenspirations® Create, Color, Pattern, Play FB Groupthis week are FABULOUS! Hope you are having fun with them. As I spent time this week trying to select my first-ever 'word of the year'… I realized that this is no easy task! In order to pick a word to guide your personal growth, you have to understand not just where you are and where you hope to go— but also what is preventing you from moving towards your goals. Thank you to those who shared their 2016 Word of the Year; I loved getting a glimpse into your hearts and goals. In appreciation, I hand-lettered all the words which were shared: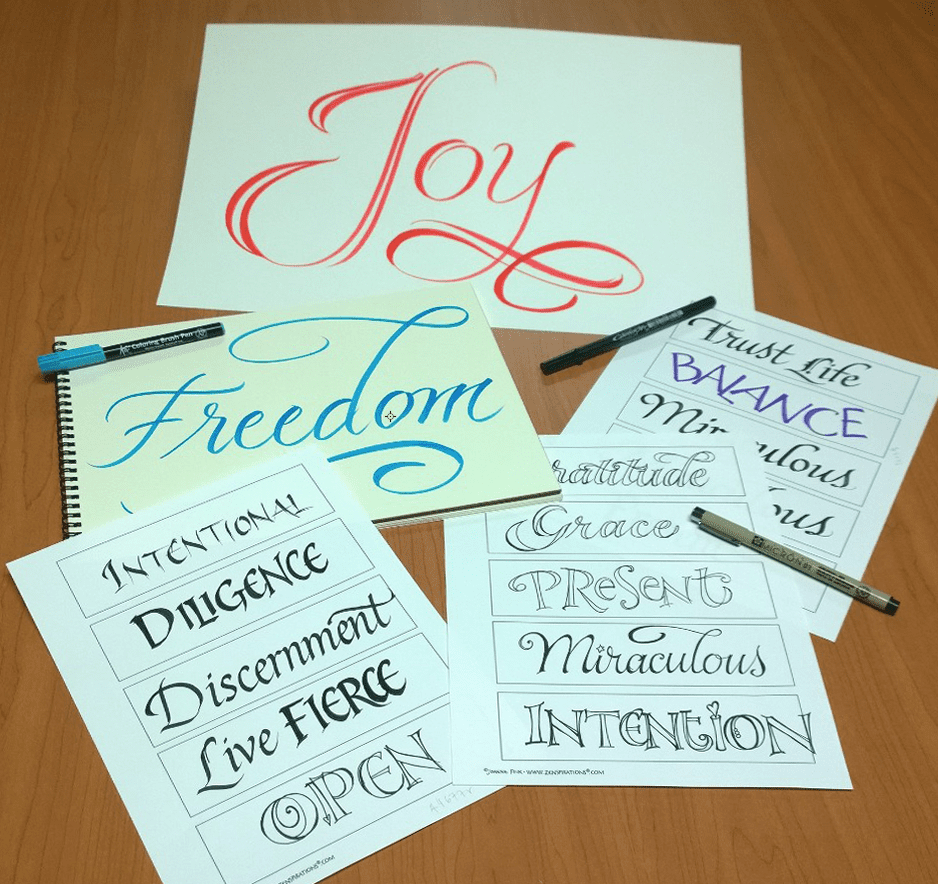 I know that once I decide what word to use I will want to put it where I can look at it every day… and I'll probably create multiple versions in different styles to make it fun and interesting. I wanted to invite you to create and share a visual interpretation of YOUR word. It doesn't have to be a masterpiece– just a way of drawing your focus to the word you choose. To help you get started I thought I'd share a few layout ideas. Below is the first sketch I made; it has a framed area for the Word of the Year.


Next I did a circular version, also with a frame to make the word of the year stand out. In honor of the new year, I'm making this available as a FREE DOWNLOAD for you to inscribe your word of the the year, and then add your own special touches.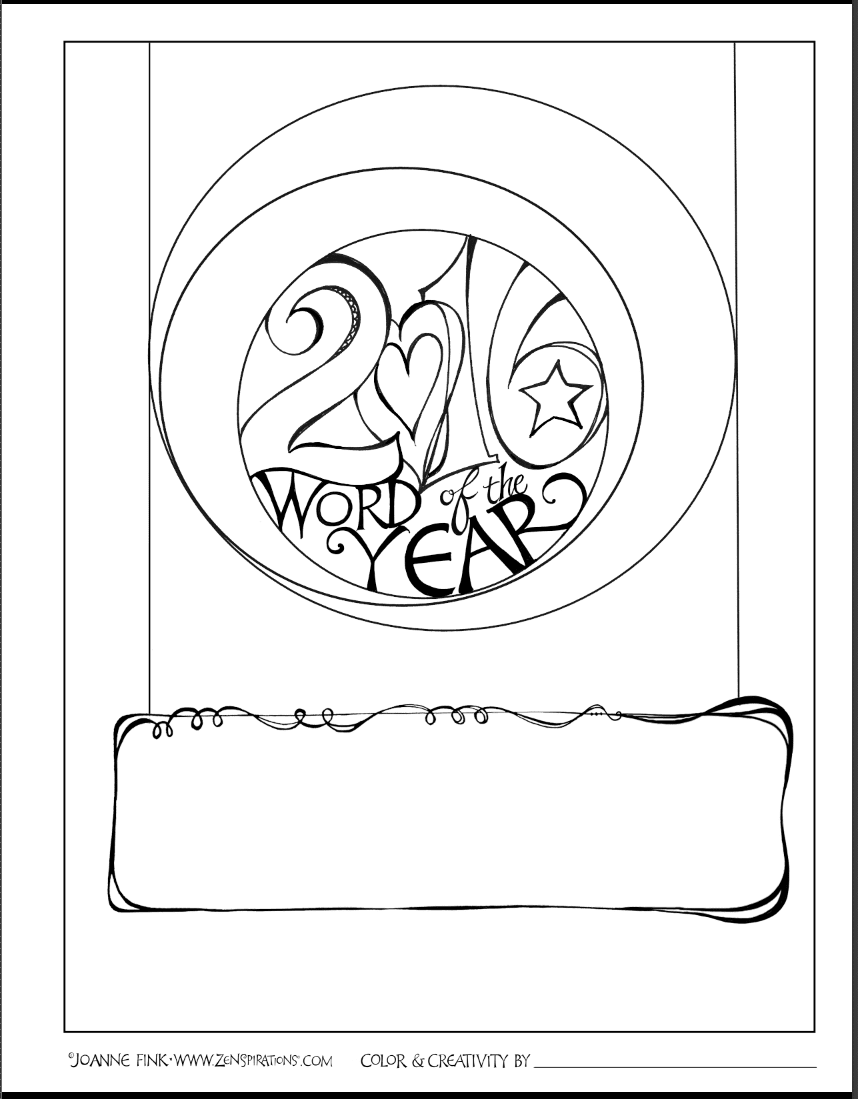 Click here to download your free copy of the 2016 Word of the Year Color, Create, Pattern, Play page. I'd love to see what you do… hope you'll post your design in the album I've set up in the FB group. Here is the link:https://www.facebook.com/groups/1471158256528576/
There were a couple of people who chose two words, and below is an example of how you can put two words in the frame.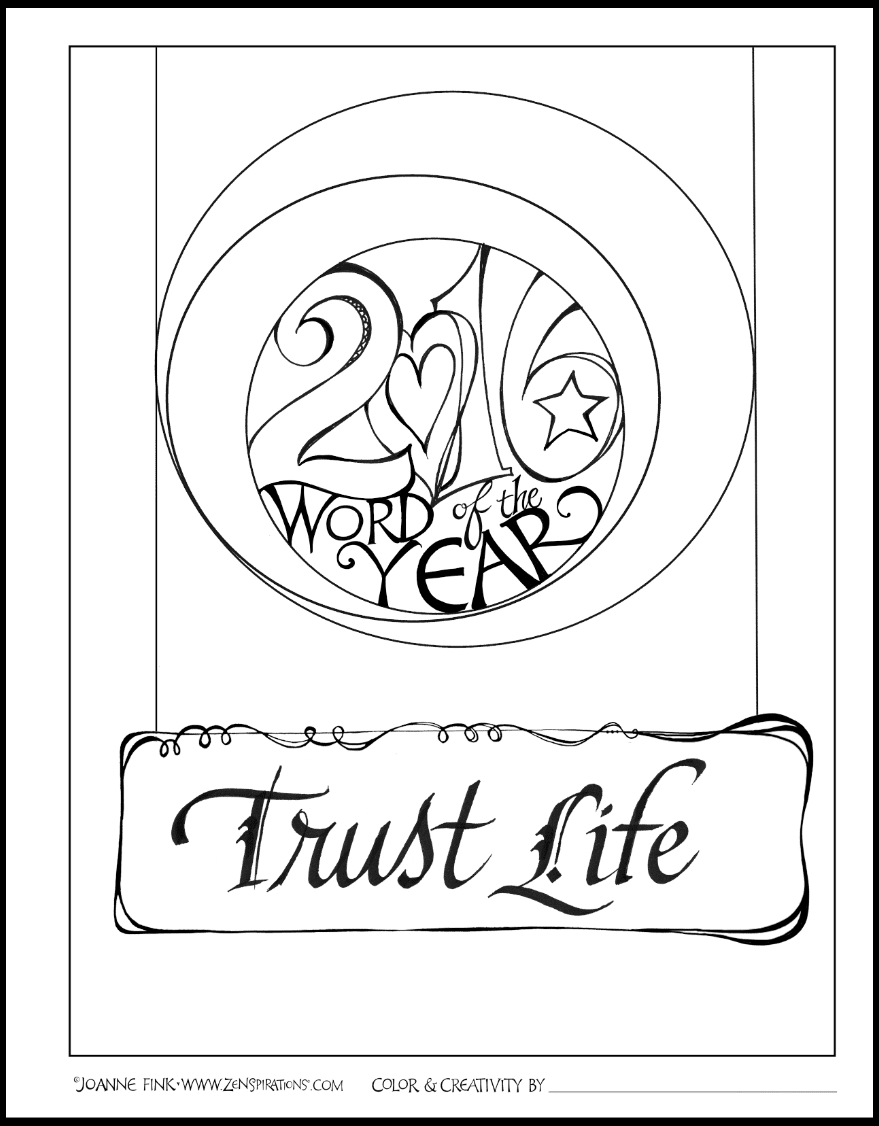 For those who don't like the idea of a frame, here are a couple of ideas on how to highlight your word: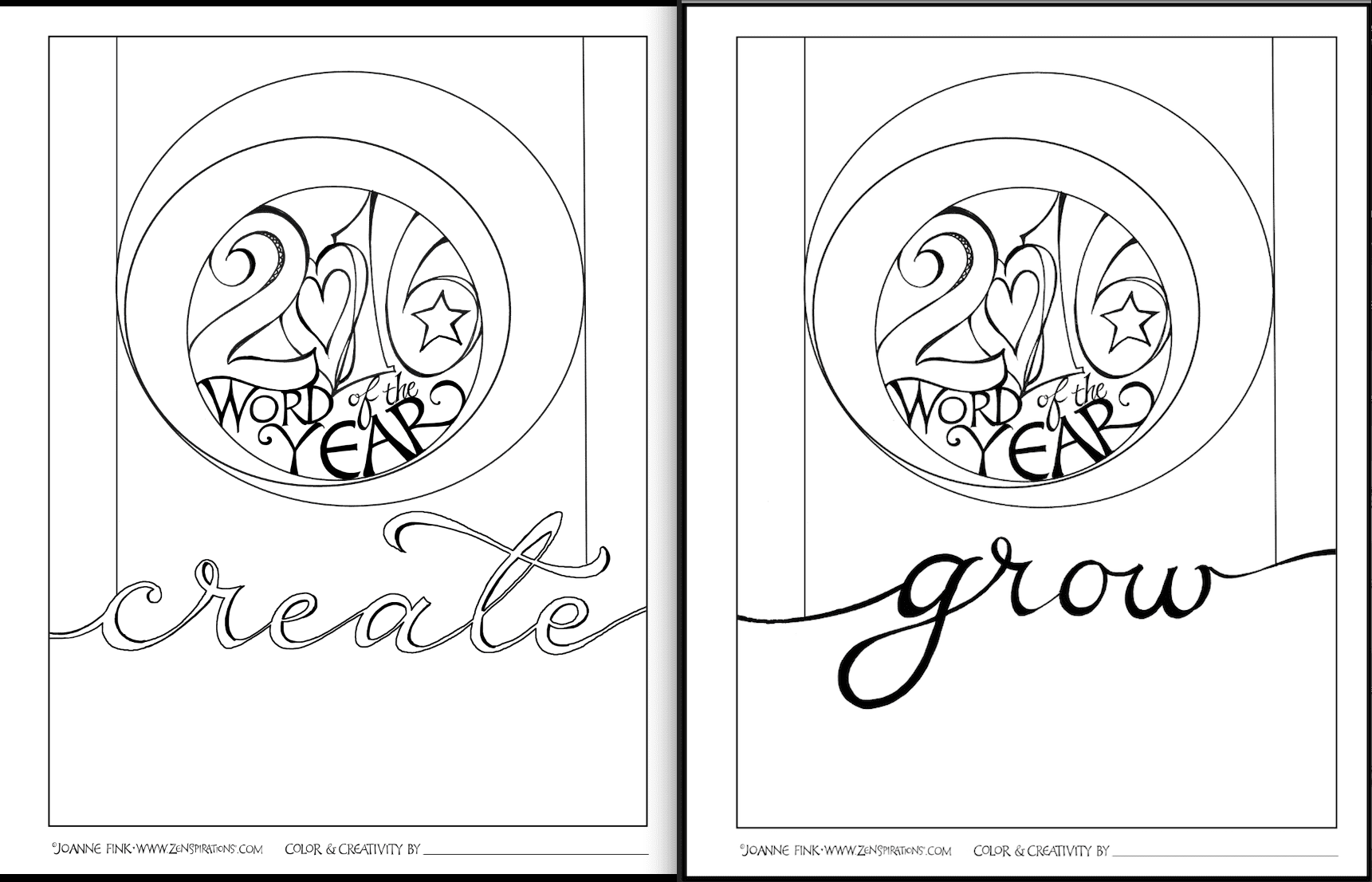 and even an idea on how to color it: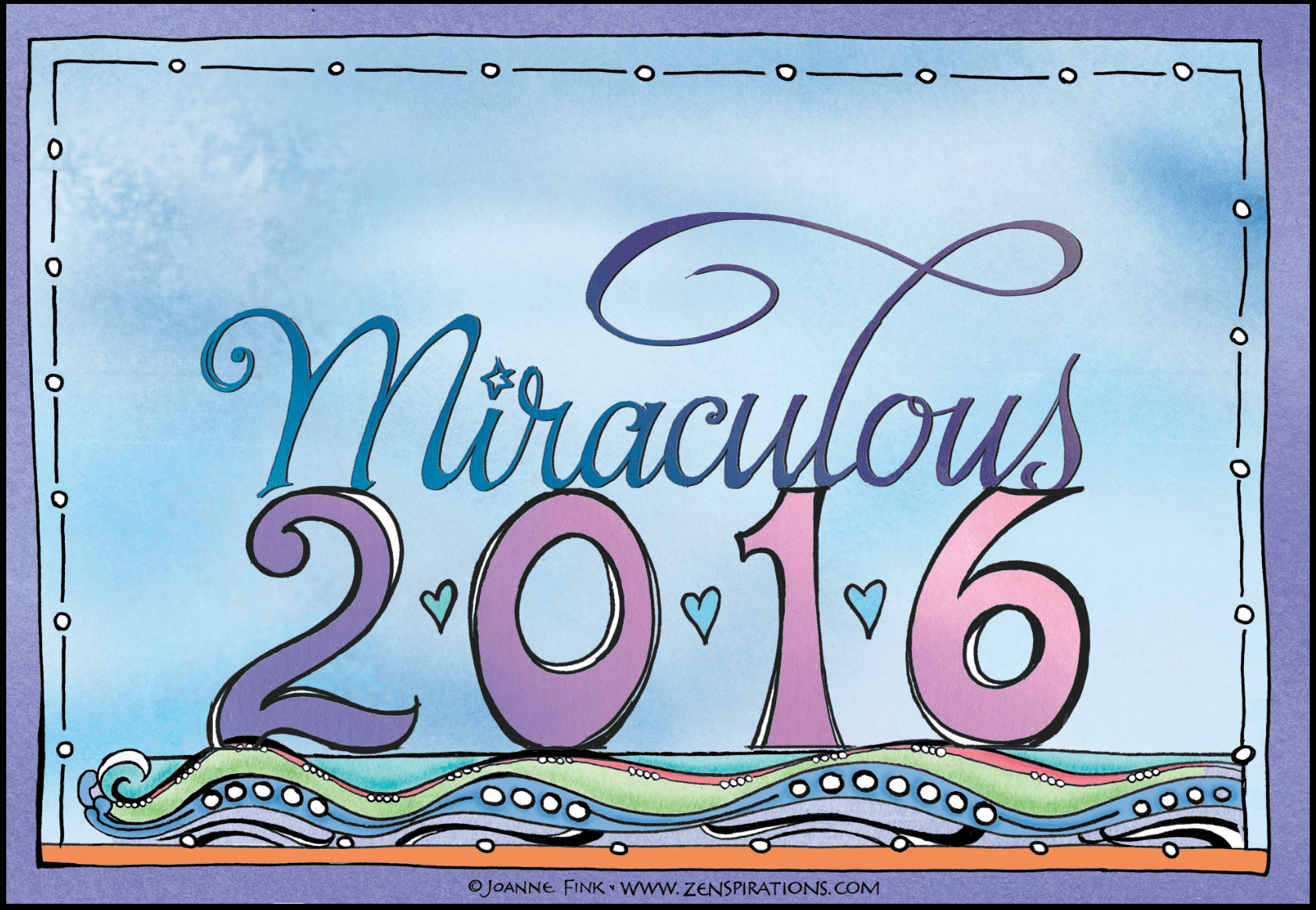 One of my goals for Zenspirations is to build a compassionate, caring and connected community of creative individuals who are committed to kindness and spiritual growth. Starting the Facebook Group in 2015 really helped; as we stand on the threshold of the new year, I feel so blessed to be a part of this group!
In closing tonight I wanted to share a piece I did while I was trying to narrow my options down to the one word I'll focus on this year. This week I managed to narrow it down to one letter… All the words in the piece below start with the letter C— and I didn't even include Color or Create! Trying to pick only one word is TOUGH… and i will let you know next week what my final choice is.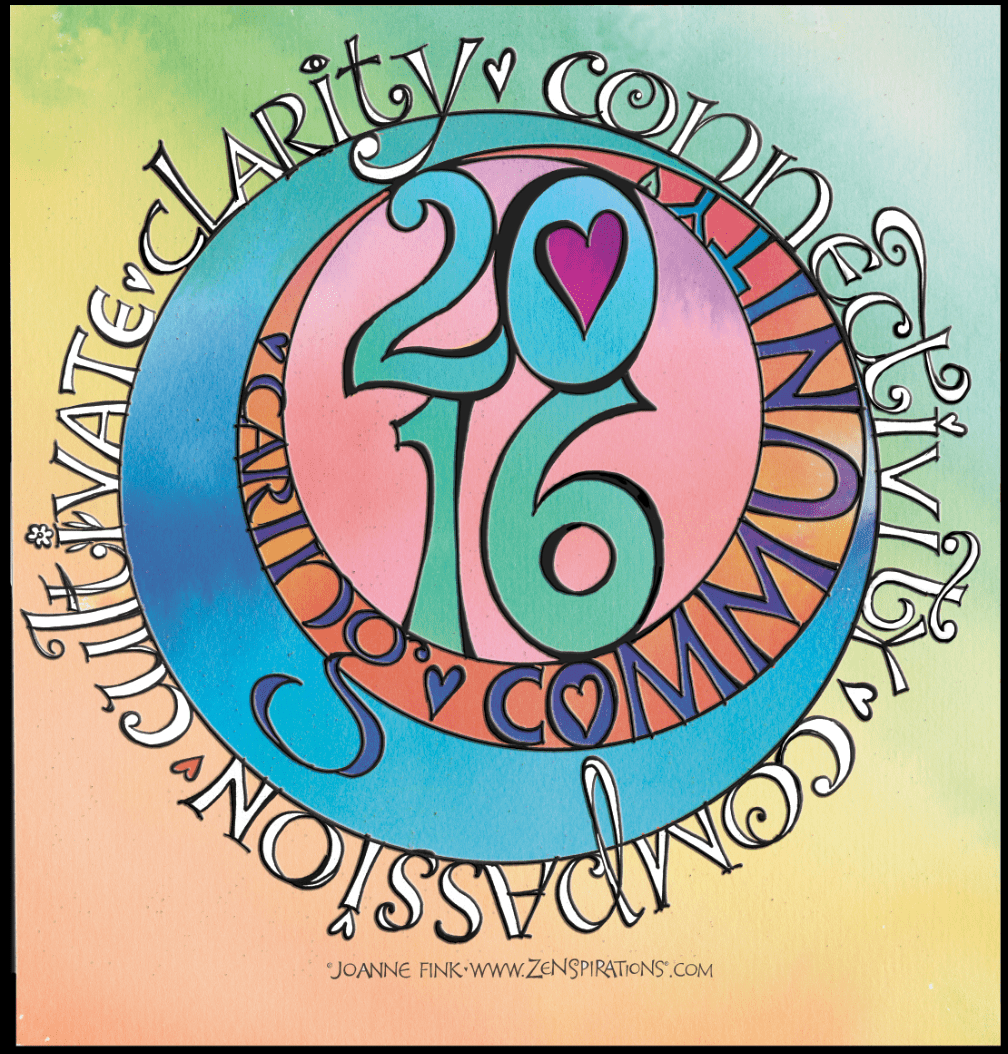 I'll be writing my blog from Anaheim next week, where I'll be attending the Craft & Hobby Show… I'll be doing demos and make-it, take-its at my favorite pen manufacturer, Sakura of America, and also at Fox Chapel/Design Originals, my awesome book publisher… if you'll be at the show please stop by to say hi!
Stay Zenspired,
Joanne