Where Does Your Heart Dwell?
Tuesday, July 25, 2017
Hi Everyone,
As regular blog followers know, last week was the 2nd Anniversary of the Zenspirations® Create, Color, Pattern, Play FB Group, and to celebrate we are having a 'Draw Your Favorite Dwelling' contest. I've been impressed and inspired by the early contest entries. They range from coloring, like Jill Abernathy's sparkly interpretation of a page from my 'Color Peace' book: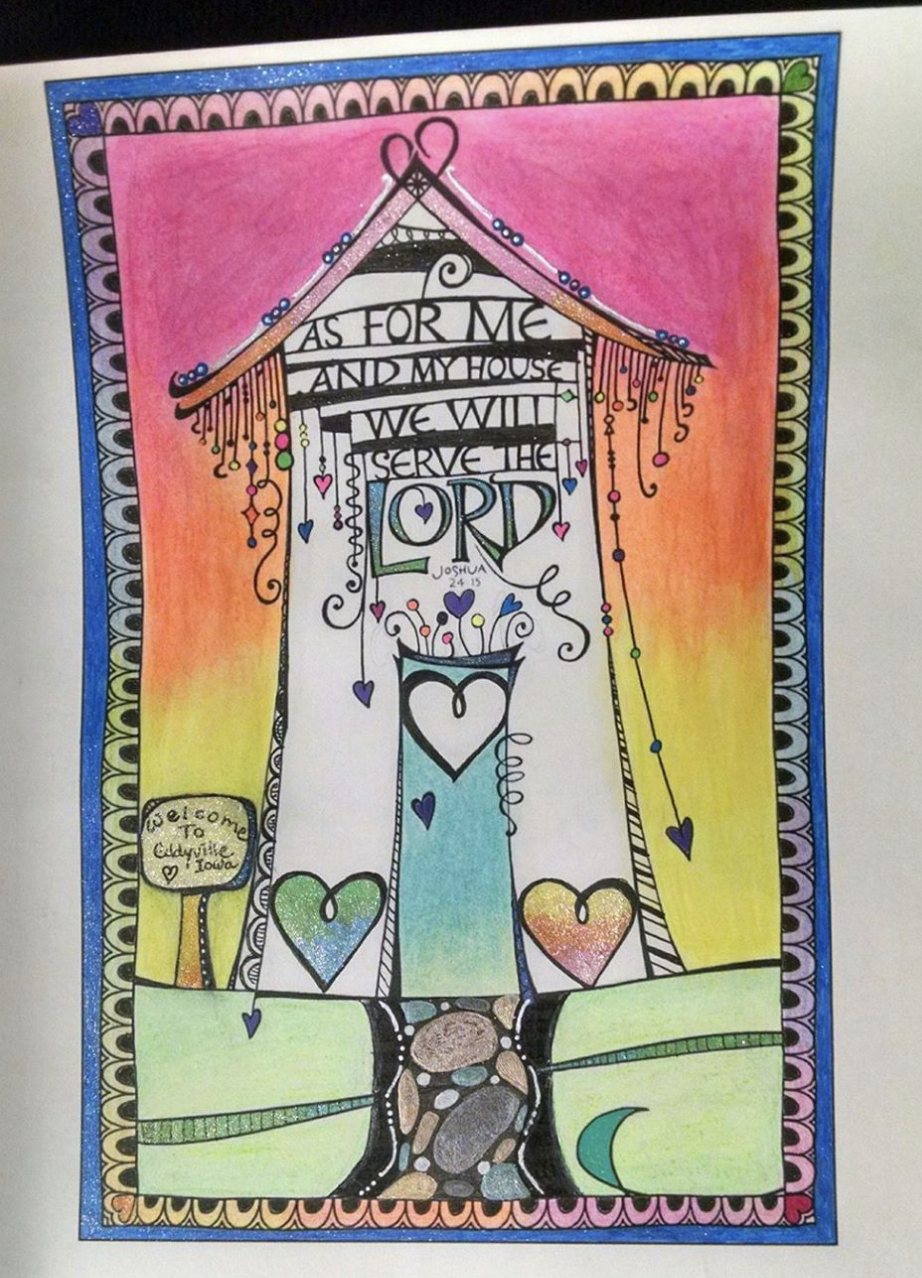 to this cool line-art teepee drawing by Gail Beck: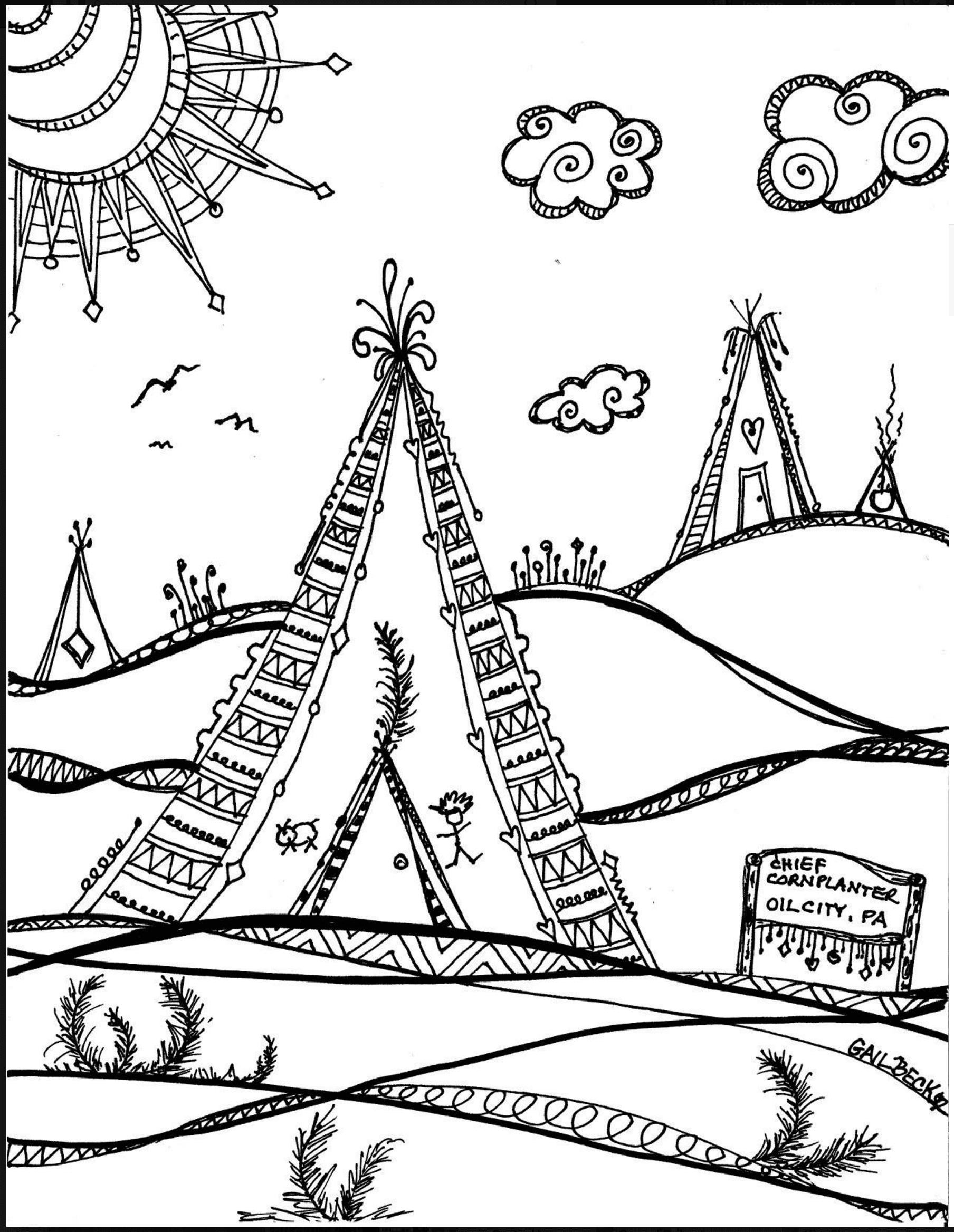 Toni Popkin shared this awesome mixed-media doghouse design: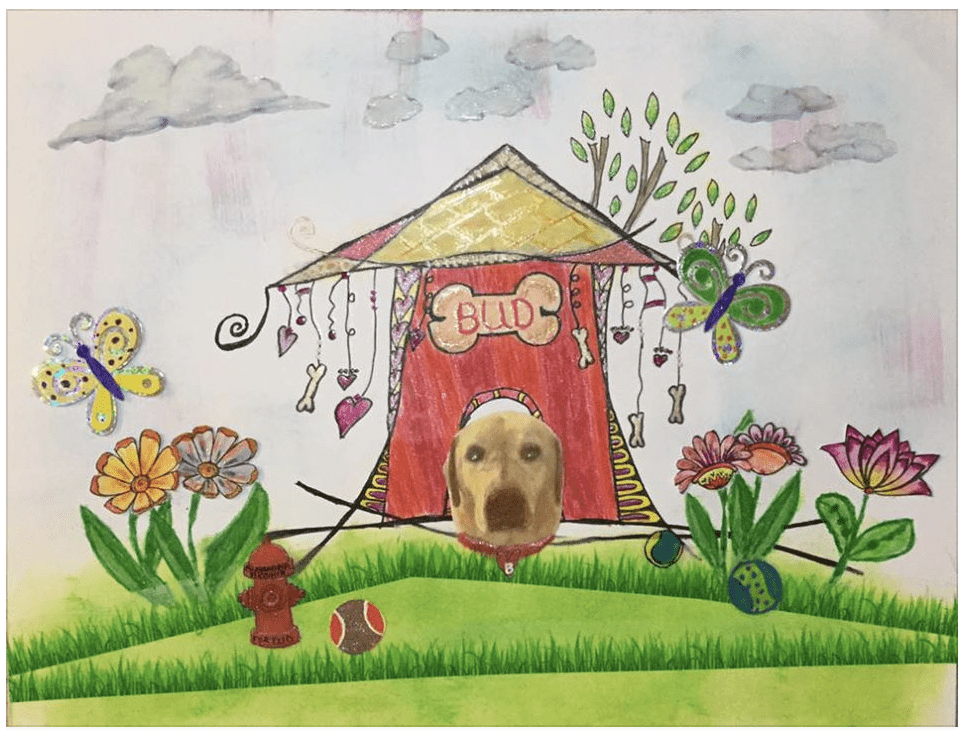 while Mary Anne Fellows painted an adorable 'gnome home':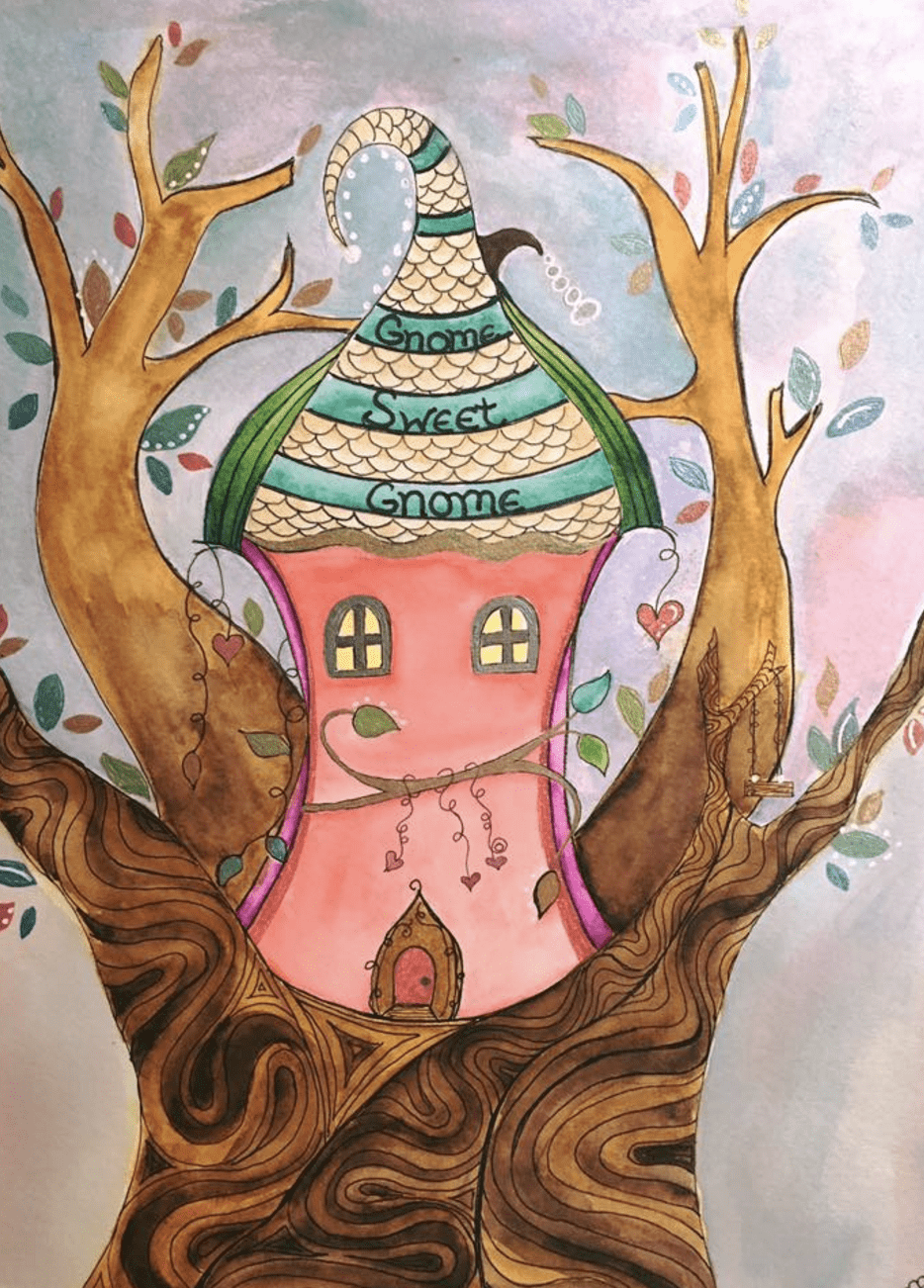 Alison Clement drew this charming tree house with my favorite drawing tool, a Micron® pen, and then colored it with Prismacolor Premiere colored pencils: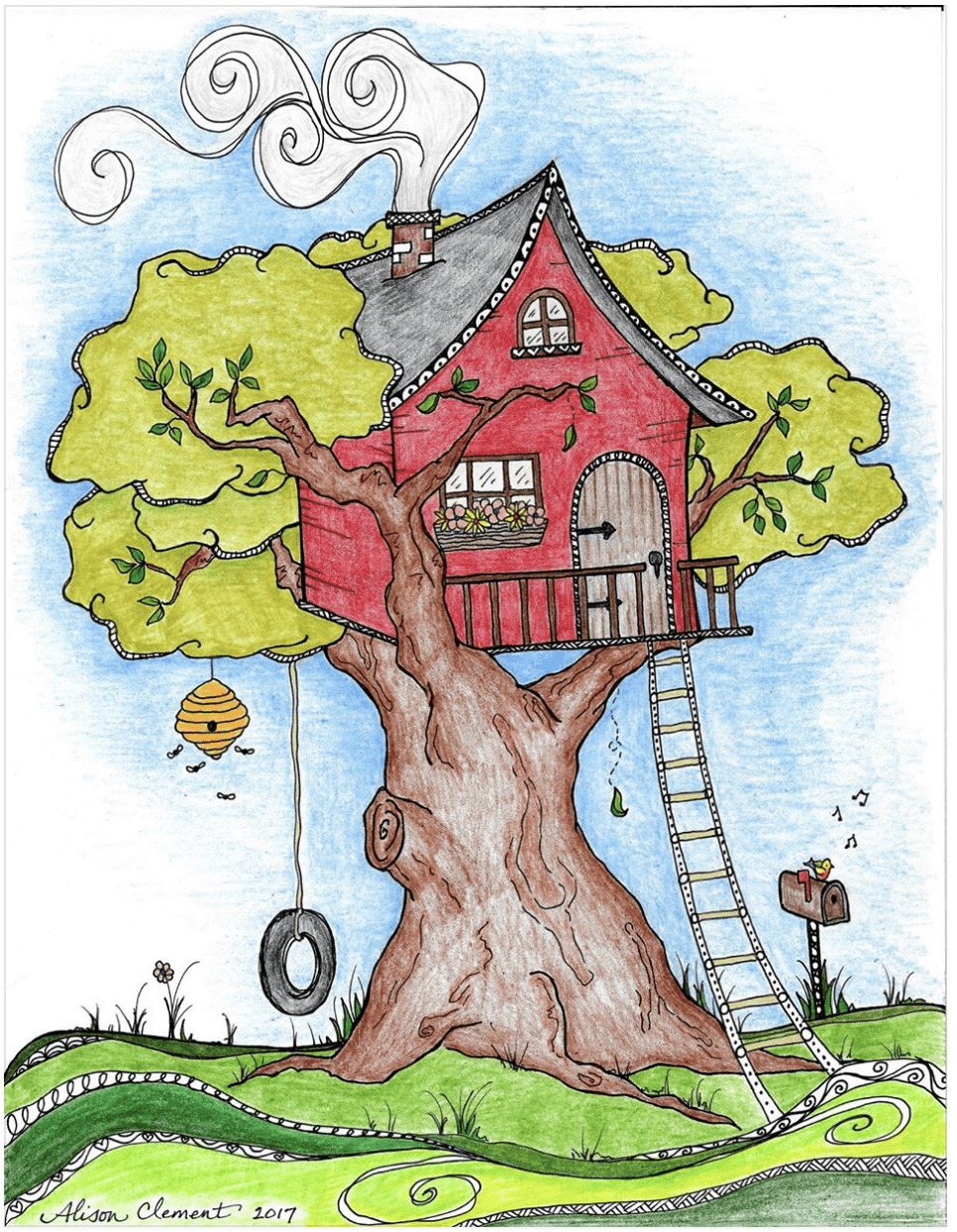 Tannie Curtis Harvey shared a page from her interleaved Bible, on which she drew and colored this fabulous Dangle house and sun: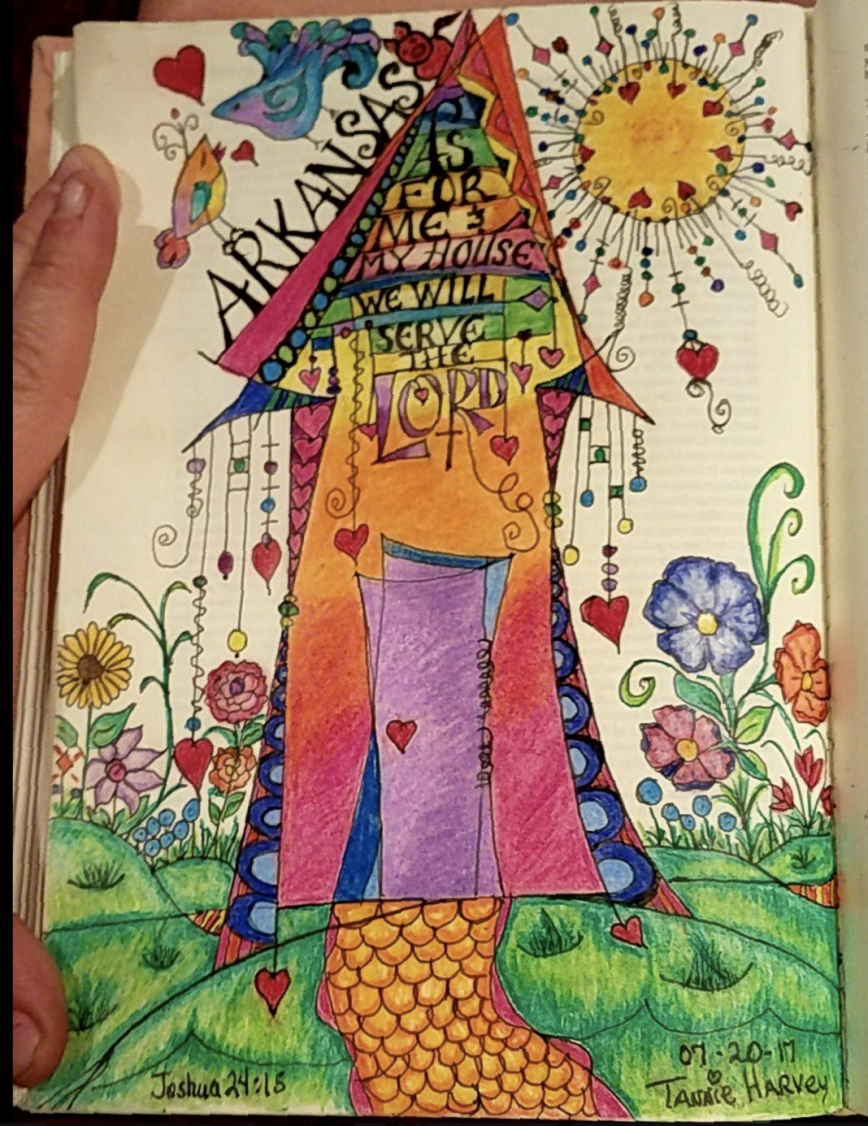 And Terri Brown shared the imaginative birdhouse she drew and colored. My favorite part is the cute message: "Home is where you hang your house".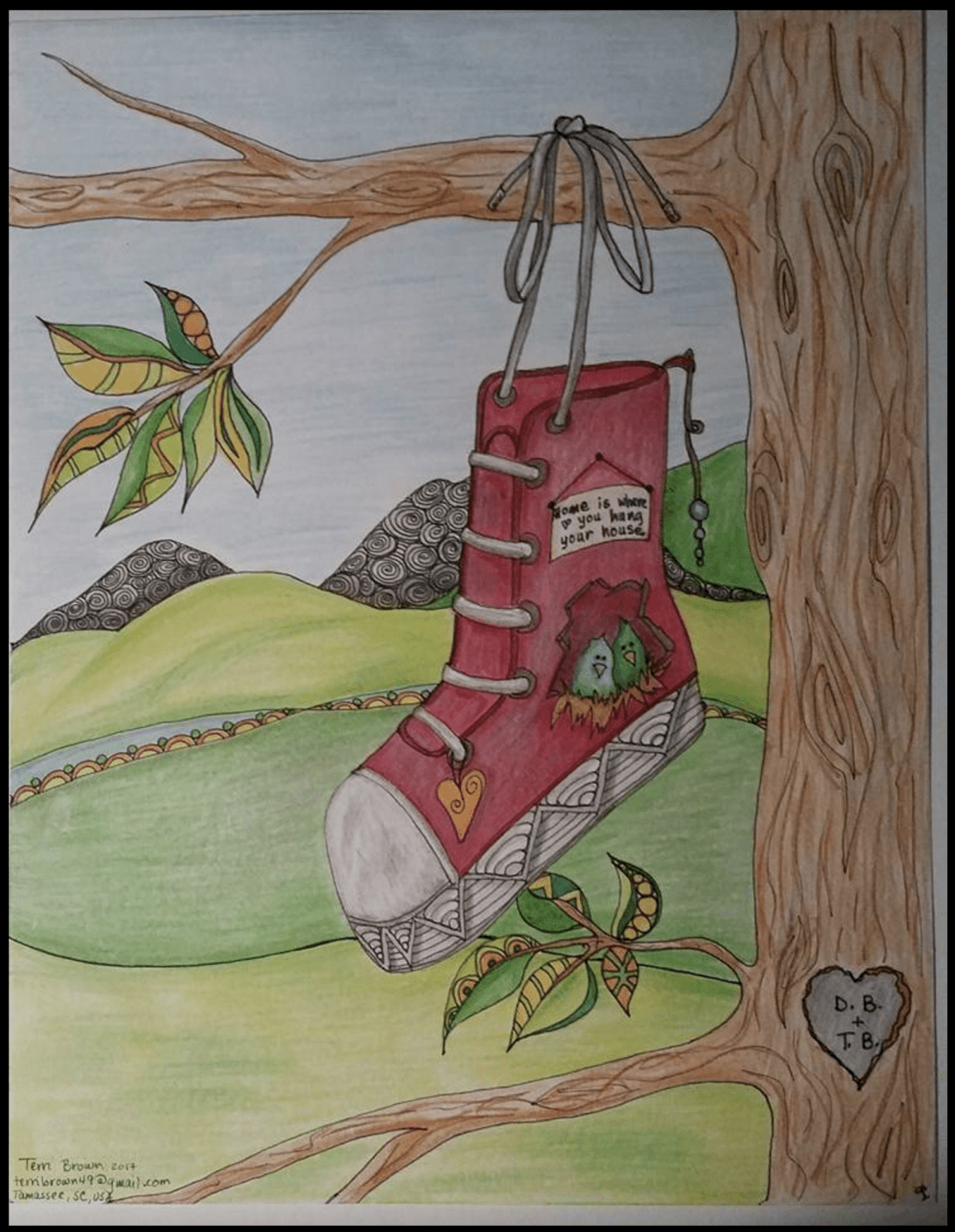 There have been hybrid entries, featuring a combination of physical and digital design, and some designs, like this wonderful house by Patty Bruneau, which was created digitally on an iPad Pro using an app called Procreate.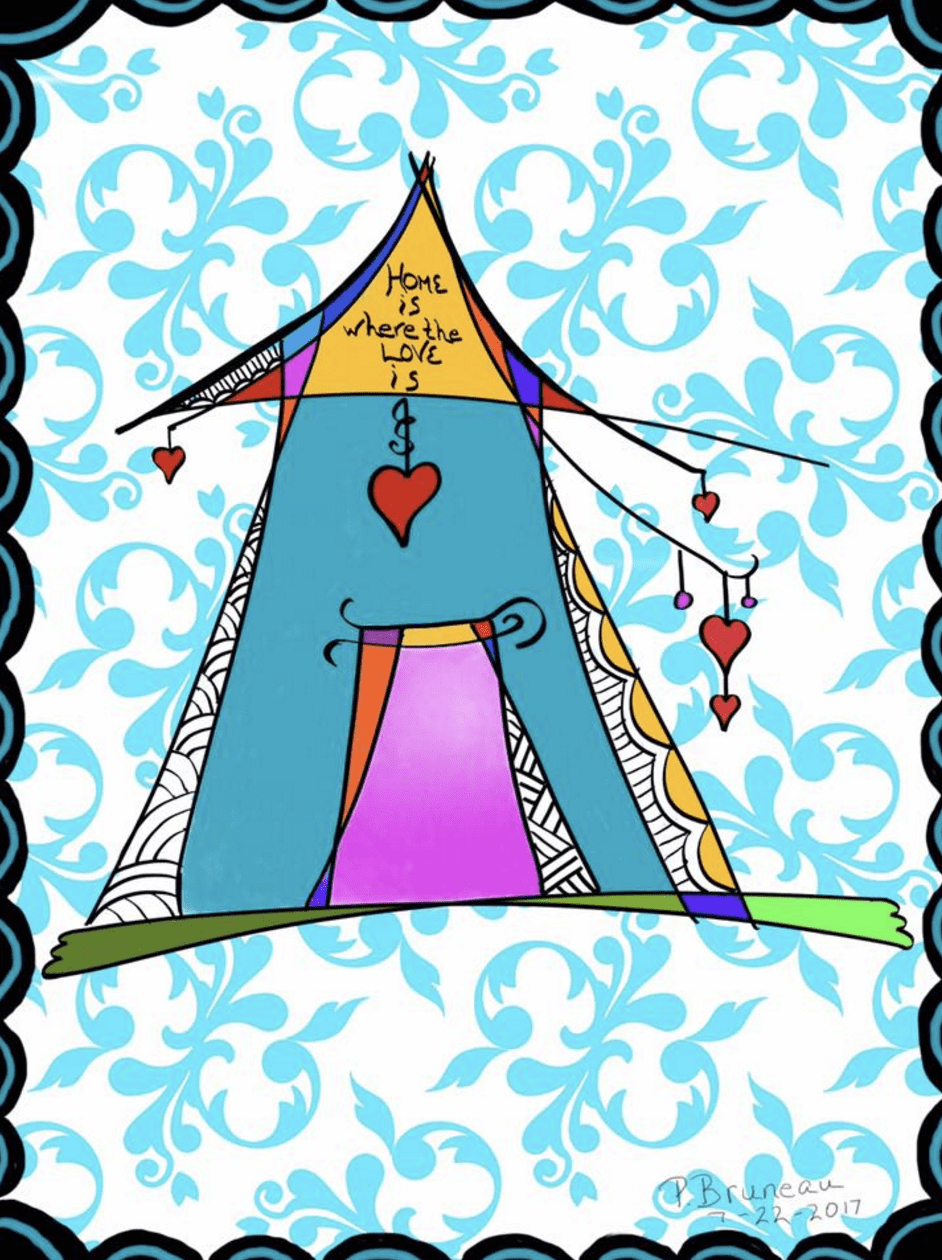 But I must confess to having a favorite entry thus far– it's by a young woman who continues to inspire me– Kristen Zeitler's daughter, Aliyah, who just turned 14. Last year, on our first anniversary, Kristen posted a page from my Expressions of Nature book, which Aliyah colored, along with the note below.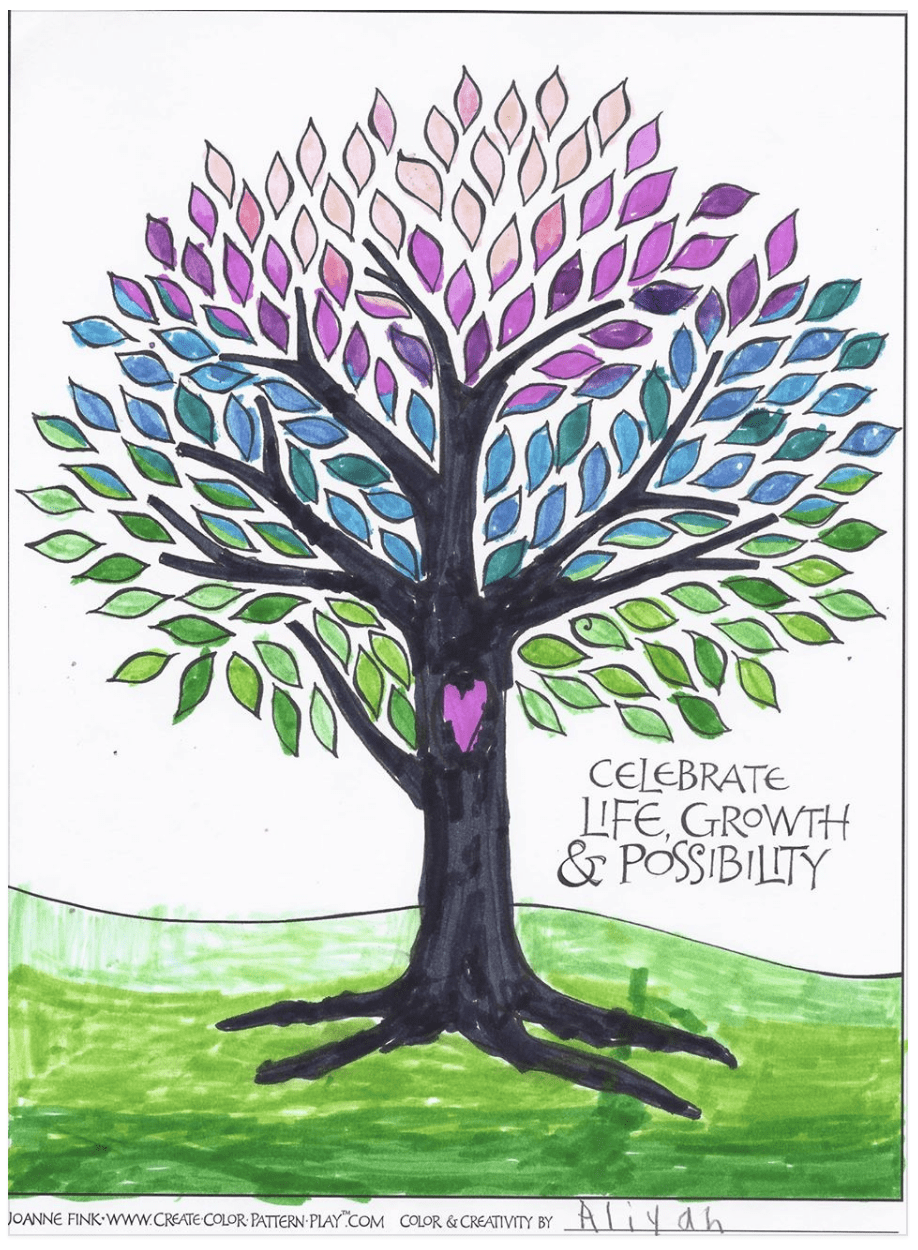 "I just wanted to share a little inspiration through Zenspirations! As some of you know, my daughter Aliyah has cerebral palsy and autism. She has both physical and occupational therapy each week for her struggles with fine and gross motor skills. A year ago she could not color in the lines – at all! This Zenspirations group and Joanne Fink have been such an inspiration to her that she started coloring. The more she practiced, the better she got. Today she wanted to color a picture for the anniversary. This is what she did. It took her almost three hours and had to focus so much to do those leaves. I was so proud of what she accomplished that I wanted to share it with you. Look what all of your inspiration has brought about in her!!! It's so awesome! (Looks like I need to get her new markers!)"
It's astonishing to me that when our group began two years ago Aliyah wasn't able to color in the lines, because today she is not only coloring, she is drawing and painting!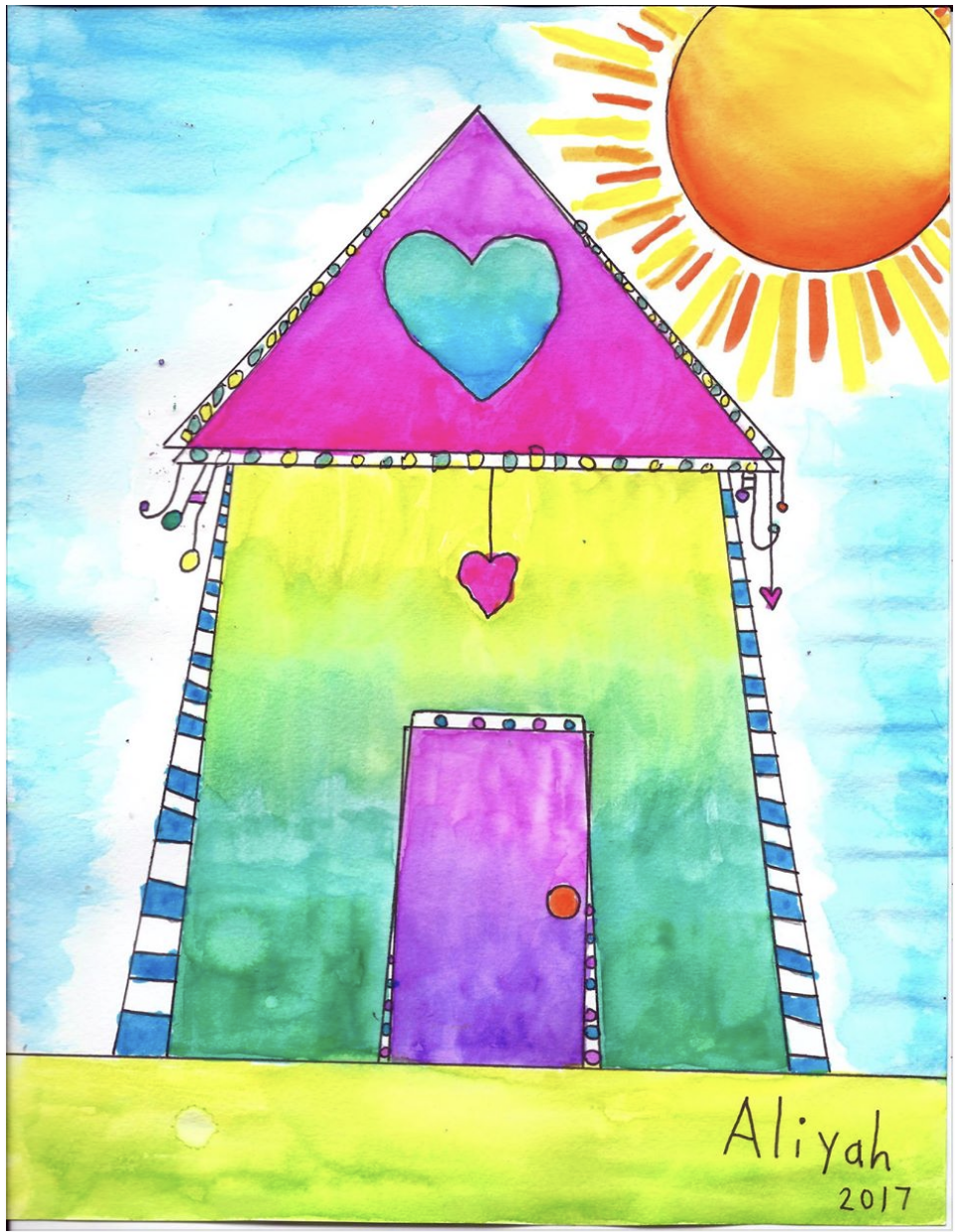 I love the vibrant colors Aliyah used in her Dangle house. She exemplifies my belief that practice makes progress… if you make a commitment to spend time doing your favorite creative practice– coloring, patterning, lettering, painting, collaging, drawing, designing, etc.– on a regular basis, your skills will improve. And if you share what you are working on in the group, we will celebrate your progress with you… and, you might even win a prize!
I know it will be VERY difficult to pick the contest winners… there are already so many wonderfully creative options! The contest doesn't end until midnight Eastern time on Saturday, July 29th– and I would love to see many more of our community's creative efforts– especially from members who haven't posted anything before.
I'd also love to know where everyone lives– so far we have members participating from 35 of our 50 states, and 12 foreign countries:
Australia, Belgium, Canada, Ecuador, England, France, Ireland, Slovenia, South Africa. Tasmania, United Kingdom and Uruguay. I hope everyone will share where they live– and if you know a group member or blog follower who lives outside one of the countries mentioned, please ask them to add their name and country to our list.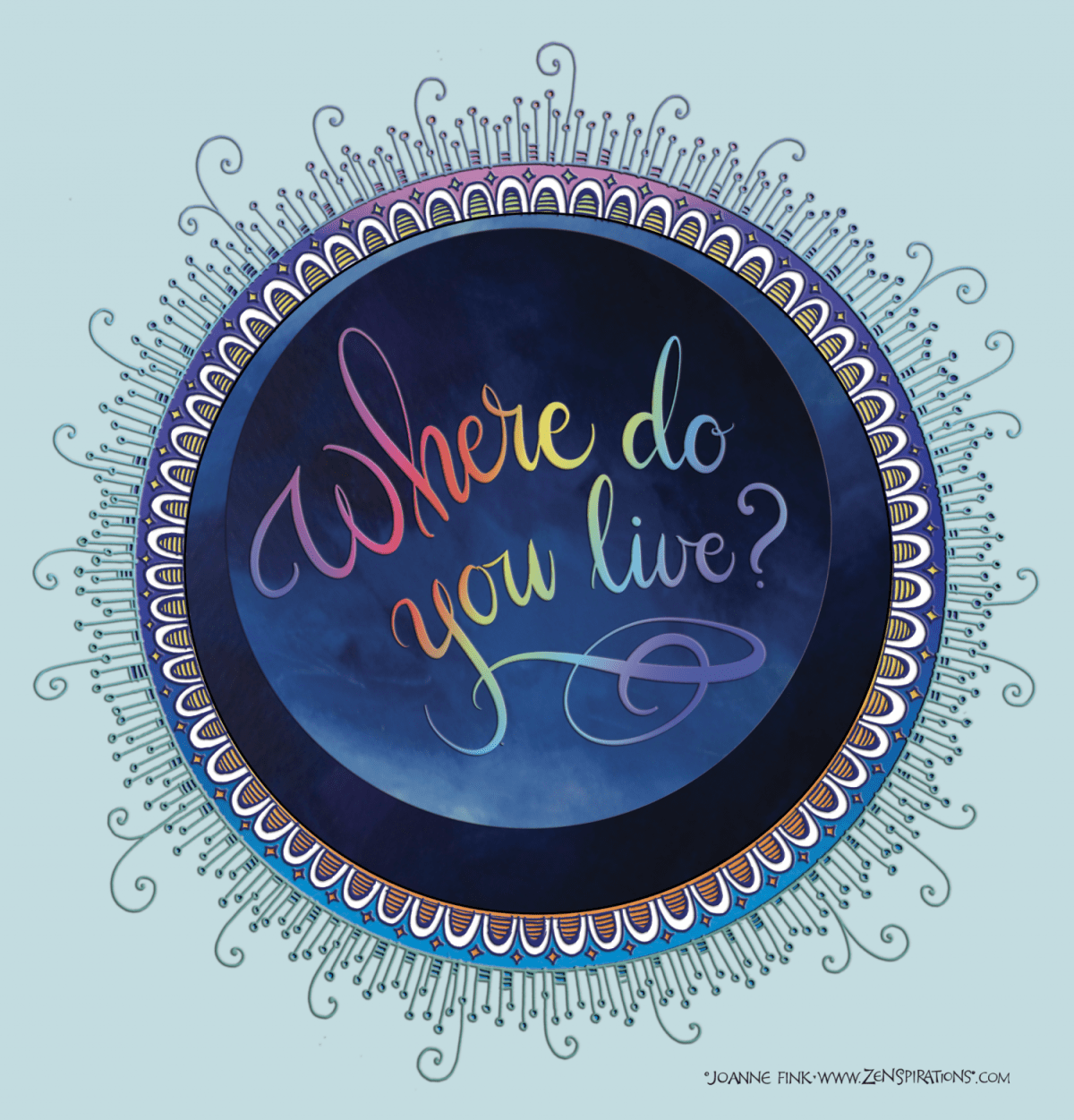 I've spent some time this week organizing the contents of my flat files, and have put aside a bunch of treasures– some handmade paper, some marbled paper, some artwork– for this week's prize. I'll pick a name at random from those who leave a comment on this week's blog. And I'll also be picking a name from those who post in the FB group… so please join the fun and share where you live, and share a Dwelling you love.
Before closing tonight, I wanted to share August's calendar page, which features a type of house that nobody has posted yet: a lighthouse.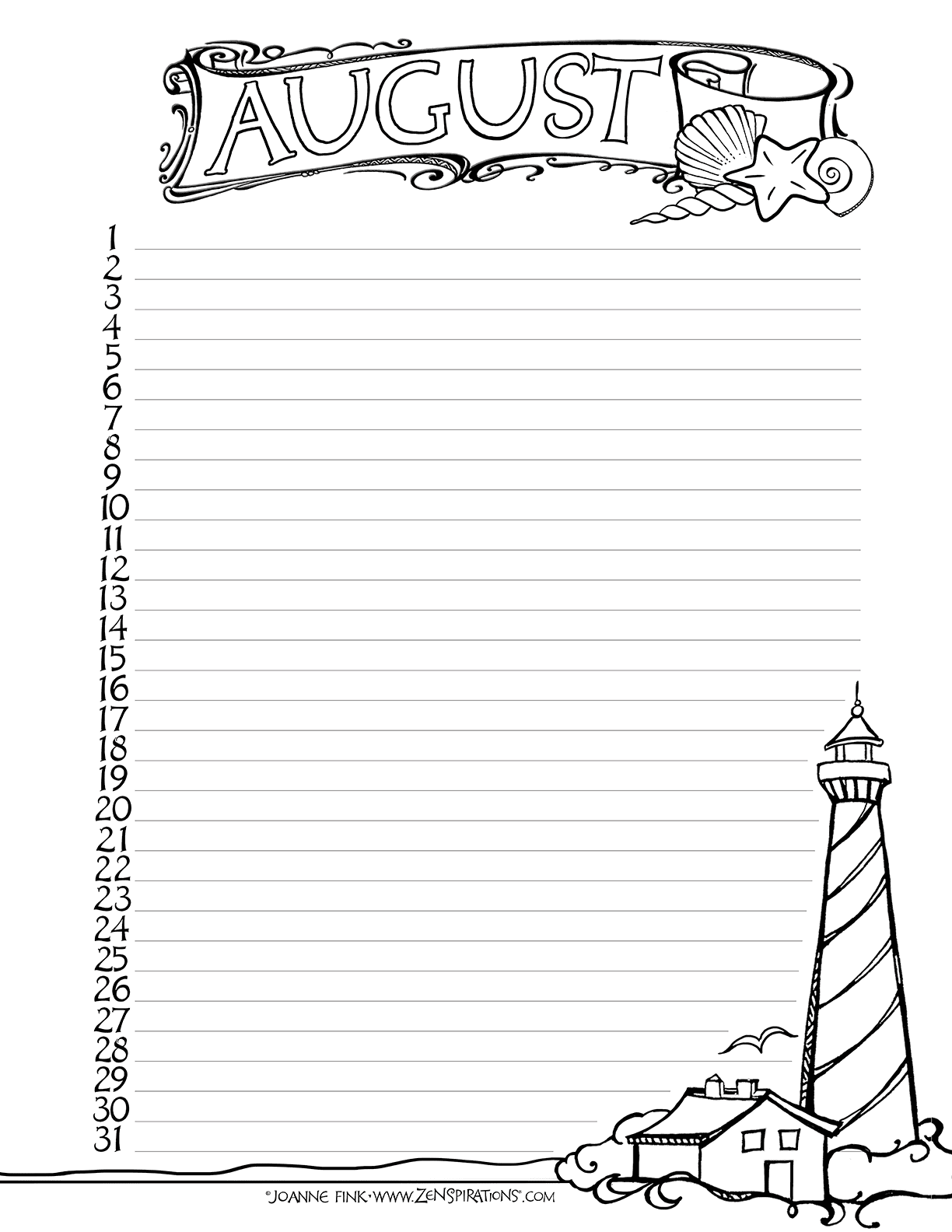 Hope that this one inspires you to try one of your own.  Click the link below for your FREE DOWNLOADABLE August Calendar Page:
Zenspirations®_by_Joanne_Fink_08_August_Calendar_Page
Stay Zenspired,
Joanne