Heroes in Our Midst
Tuesday, October 31, 2017
Hey y'all –
It's the last week of October, and since Joanne's on a whirlwind East Coast tour, she asked me to do another guest blog post and share the Zenspirations® calendar page for November.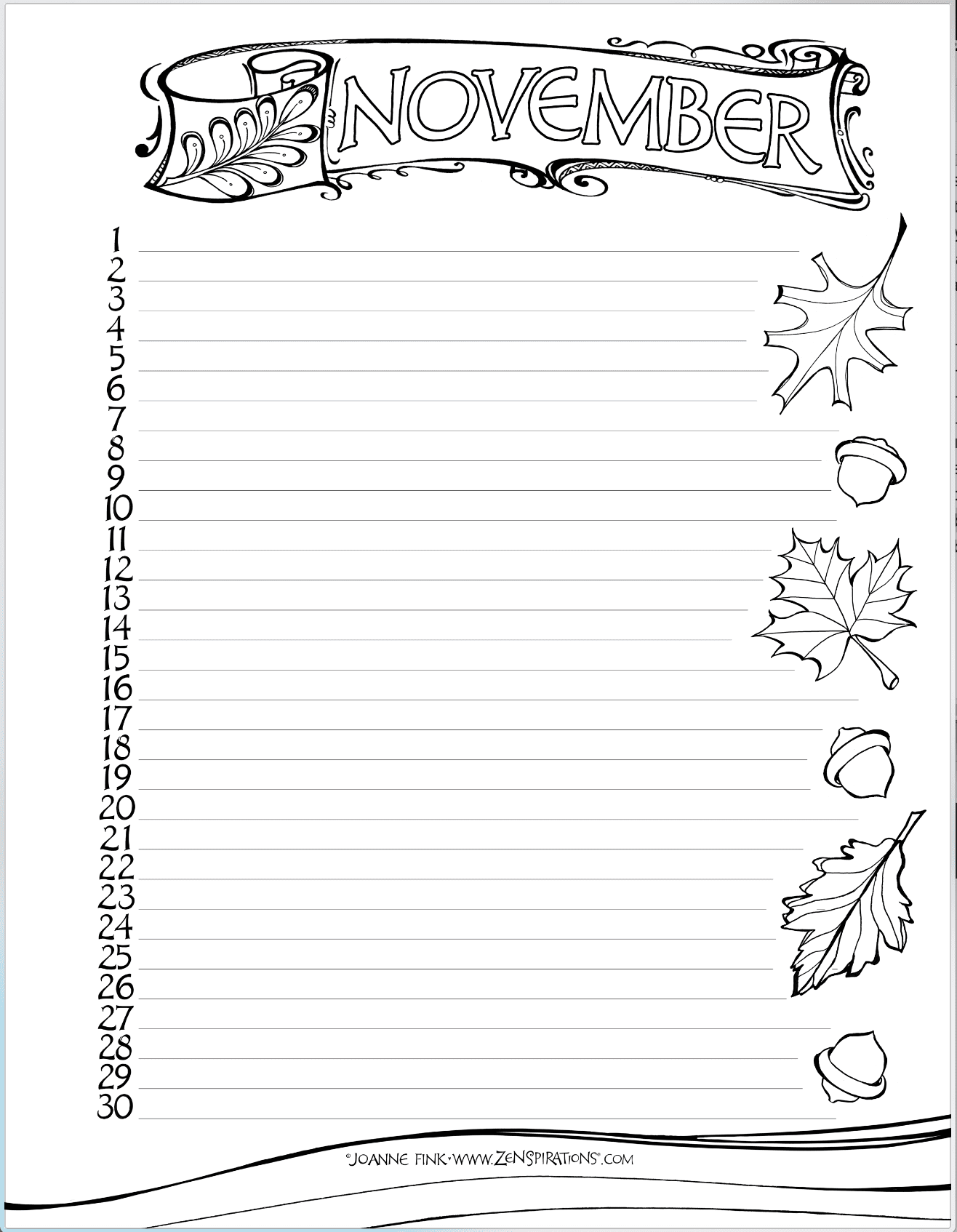 I know that I'll use mine to record the things I'm grateful for each day, and I hope many of you will do the same. Click the link below to download your FREE Zenspirations® November Calendar page.
Joanne and I have been having an ongoing conversation about gratitude. We both are intentional about looking for things for which we are grateful, and then expressing that gratitude, especially to people who have gone out of their way to be kind. Have you noticed that a lot of Joanne's work focuses on love and gratitude? This page, from Joanne's 
2018 Expressions of Faith calendar, 
is a good example: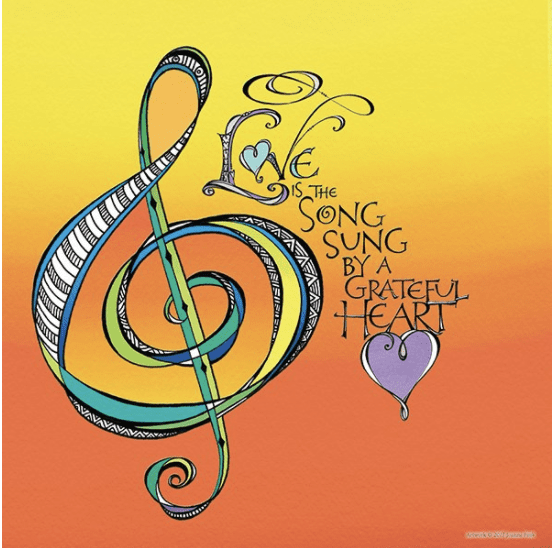 I had the honor and the privilege to spend my weekend with two different sets of heroes, for which I am deeply grateful. Wandering in Austin Airport on Saturday, I was full of thoughts: I was glad to have visited Austin for the first time since I was a pre-teen. I was equally glad to be headed towards home after a long week of conferences and conversation. And, I was diligently checking my watch, still set on east coast time, to make sure I didn't wander too far from the gate and miss my flight.
Then, I saw the flags. An incredible Transportation Security Administration (TSA) Honor Guard, standing at attention, carrying the United States, Texas, and POW/MIA flags. Behind them was Austin Honor Flight number 48, an organizations that enables World War II, Korean, and Vietnam veterans to come to DC and visit the monuments erected in their honor. Seventeen veterans, their escorts, and their hosts, including two Austin medics, were lined up, row upon row, waiting to board my flight to DC. Having spent eight years in the Navy and more than ten conducting research in support of our soldiers, sailors, marines, and airmen, I can only hope that these tours will still exist for the service members of my generation and that we won't have that many more wars that need them.
They marched through the airport to the sound of bagpipes as passengers and staff clapped and cheered. Silence reigned as a young woman sang the National Anthem and around her people placed their hands over their hearts or stood at attention. I cried when the bagpiper again took up his instrument and played Amazing Grace, and I wasn't the only one. For those moments, I'd be willing to bet that most of us forgot about ourselves and the mundane things we'd been thinking about, instead focusing on the ritual of gratitude that we were fortunate enough to be part of. This piece by Joanne has so many words that describe those moments: Value, Venerate, Venture, Visit, Volunteer…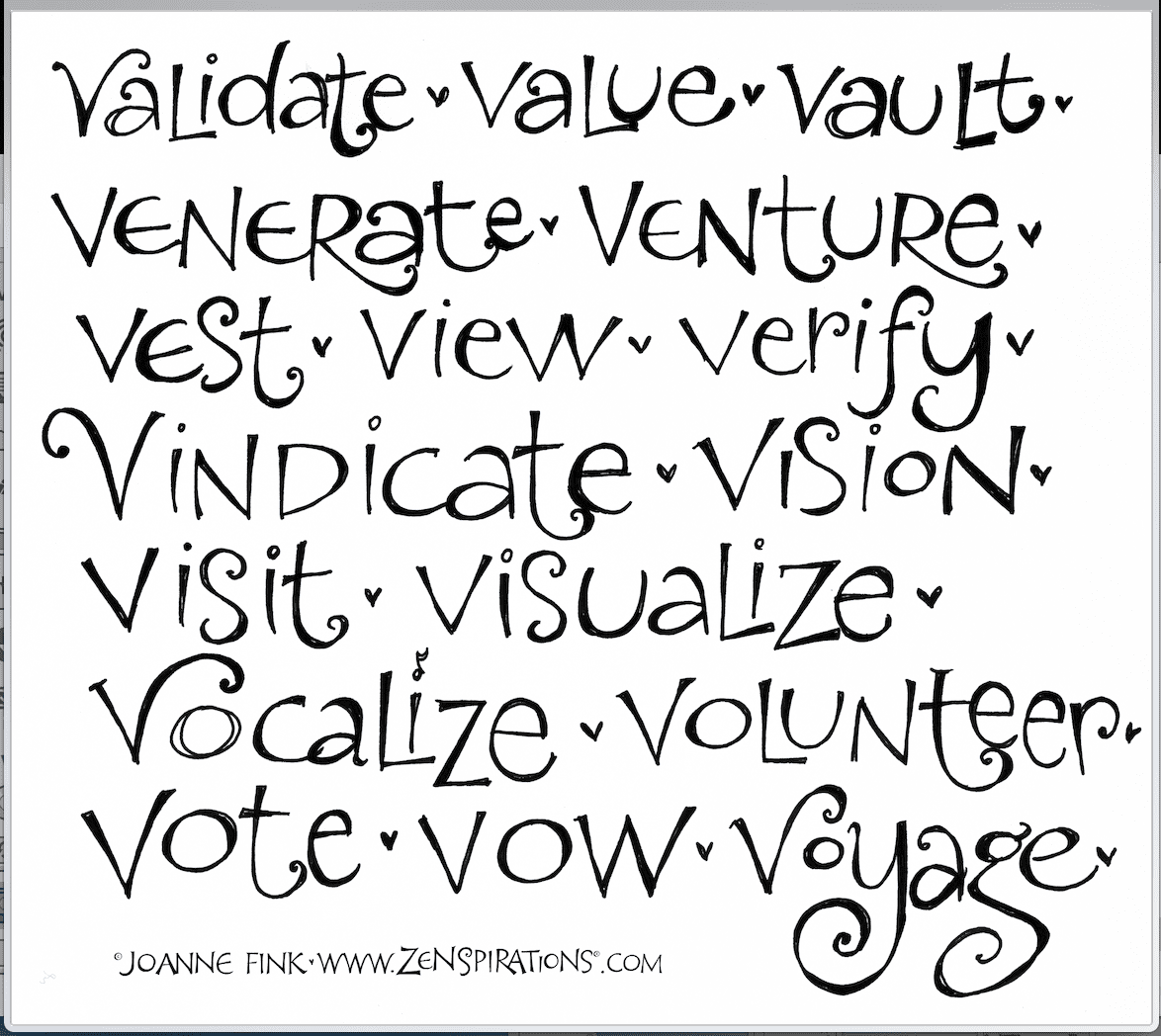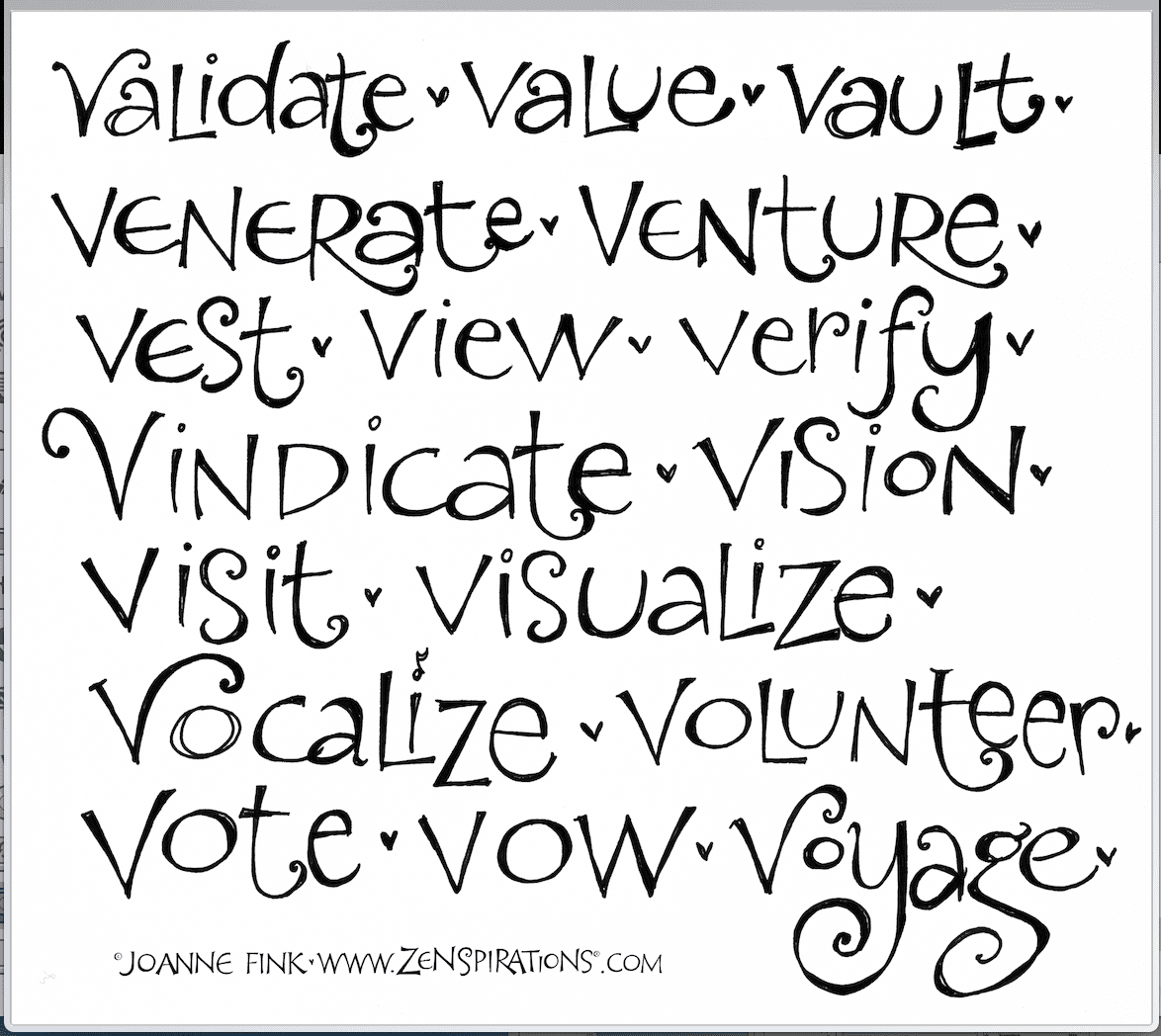 People cheered on the plane and again when we landed in D.C. And in Reagan Airport, a loudspeaker call invited people to welcome these heroes to D.C. as they deplaned. Certainly I left the airport a little less focused on the "I" and more focused on all I had to be grateful for including those veterans and the veterans in my own life.
Sunday, I was at a birthday party for a friend's daughter at a local fire station. Three volunteer fire fighters gave up their Sunday morning to come in and help with the party so the regular house-members could focus on answering calls. Walking through their fire house, talking with the fire fighters about being away from their families, and listening to them talk to the kids about when to dial 911 and how each one could help their own families was inspiring. I am deeply thankful to the many volunteers fire fighters, EMTs (and police officers too) who choose to run into harm's way to keep others safe, and  made this piece as a way of expressing my gratitude.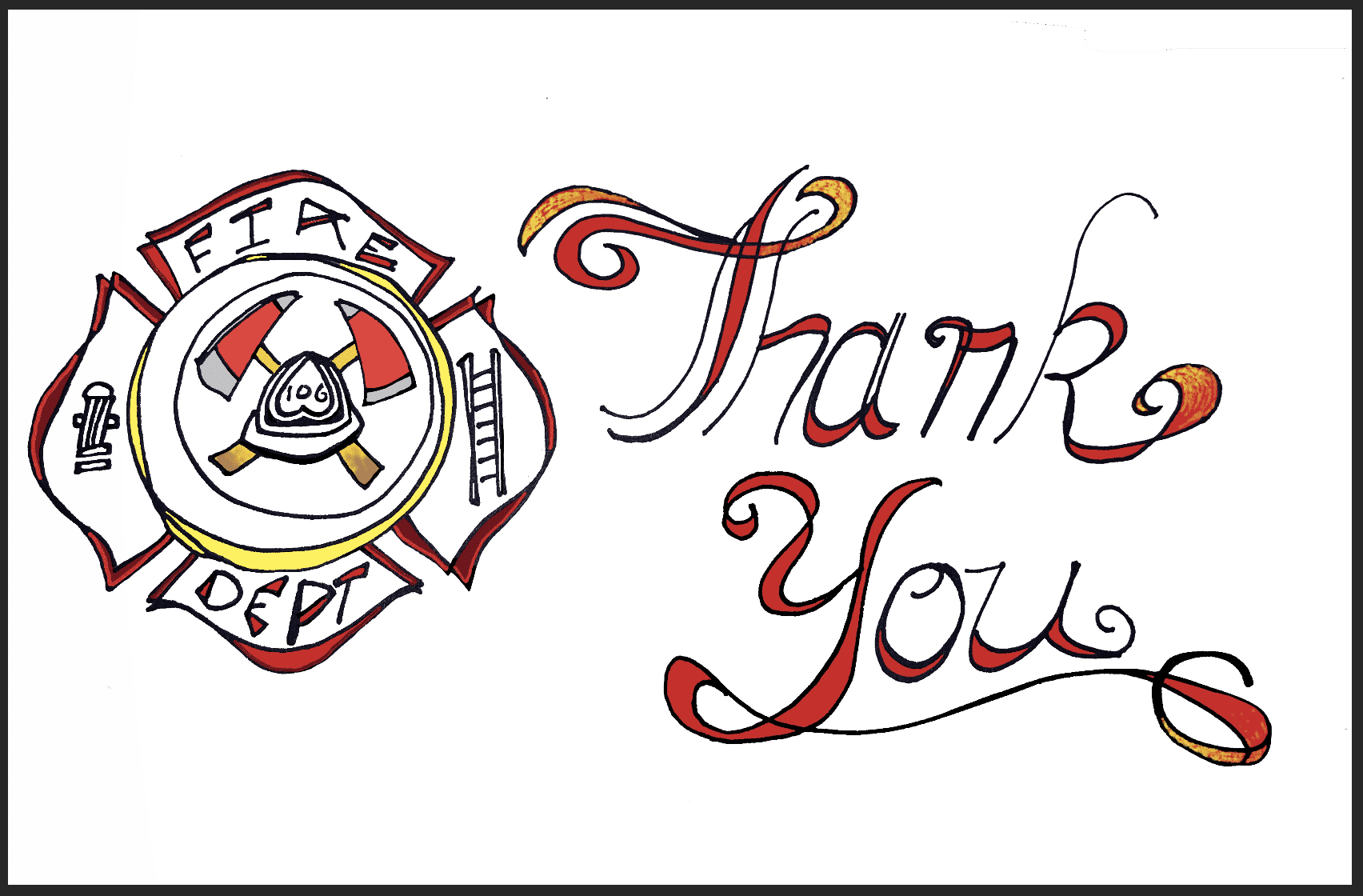 Thanks for letting me borrow your screens again!
May your art always be created with gratitude and may it reflect the beauty of the souls that create it!
Best wishes and Zenspirations!
Deena