HOME
Tuesday, June 2, 2015
Hi Everyone,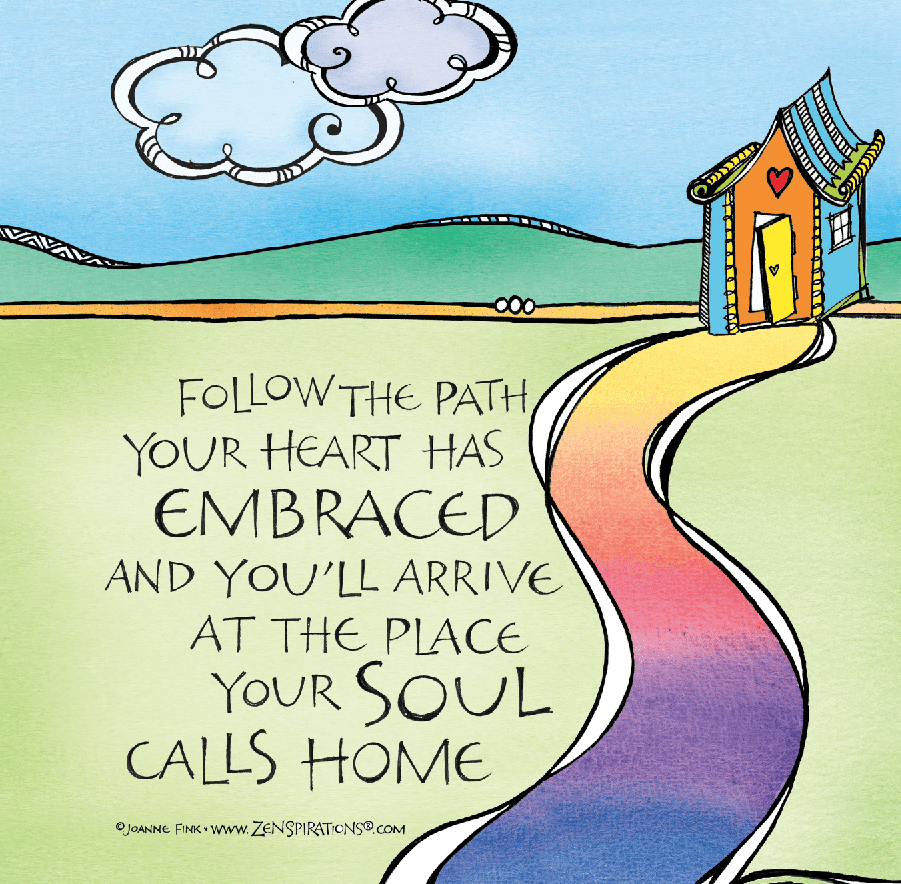 I've spent much of the past month on the road; visiting friends and family, filming videos for Sakura & episodes of the PBS television show Scrapbook Soup, and attending SURTEX & the National Stationery Show in NY. It was at the Stationery Show in the early 80's that I discovered the wonderful world of greeting cards… and all at once I felt as though I had found my home. All these years later it still feels like home– although the industry continues to evolve, it continues to be home to some of the most creative, caring people I know.
HOME is a theme I've been incorporating into my work for decades. One of the very first cards I ever wrote had the message "I love coming home" on the cover, followed by "because you are there" on the inside. I tried to find a copy of it to share with you, but was unsuccessful… I did find a foil-stamped moving announcement that I did around that time, so I thought I'd share that with you instead.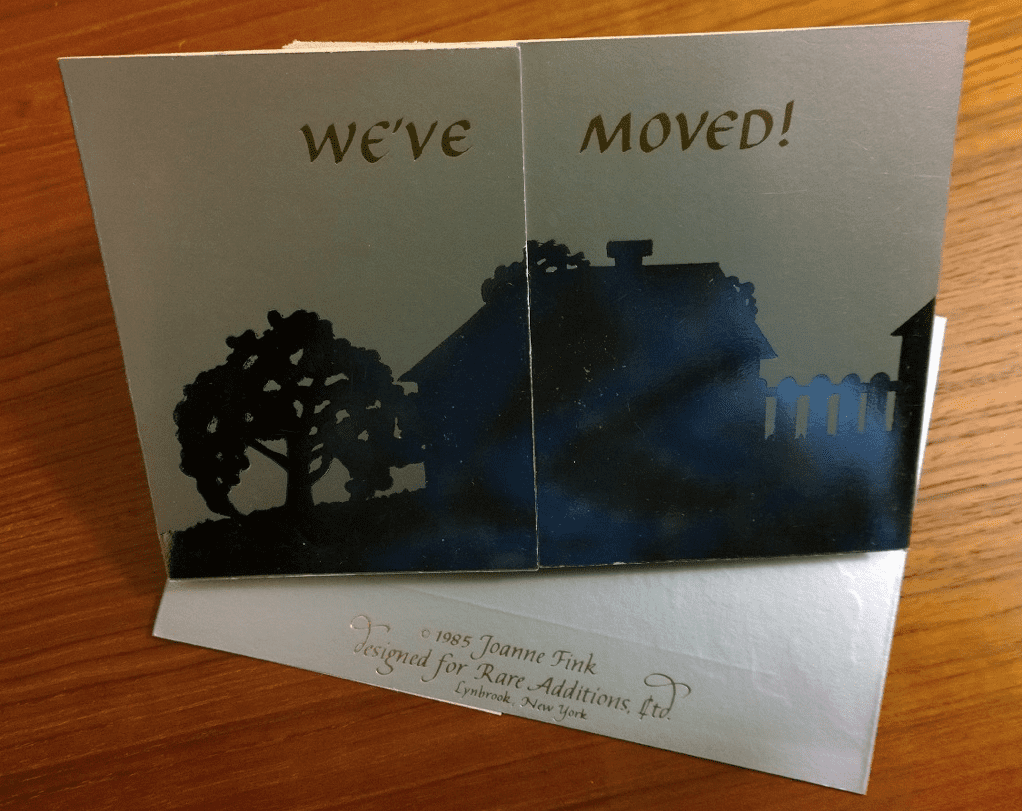 When I first began Zenspirations® in 2008, I realized that the combination of art, lettering and sentiment made the brand a natural fit for greeting cards, and began licensing my cards to Design Design. Below is one of the first Zenspirations greeting cards I created.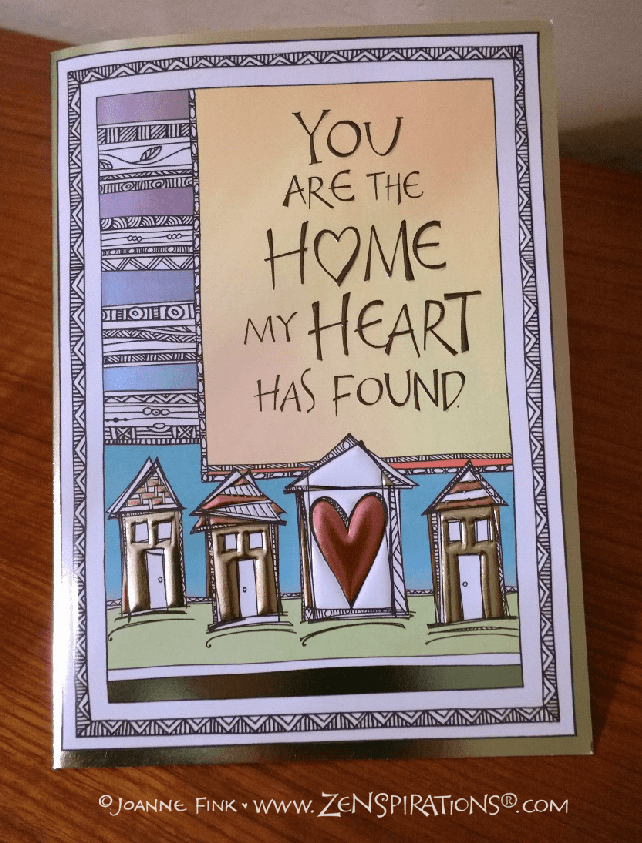 The inside message reads: "Your love completes my world… Happy Anniversary."
When I began Dangling, one of the first motifs I dangled were houses. Below are a few examples which I colored digitally with one of the "Cool, Colorful & Creative" washes I blogged about two weeks ago.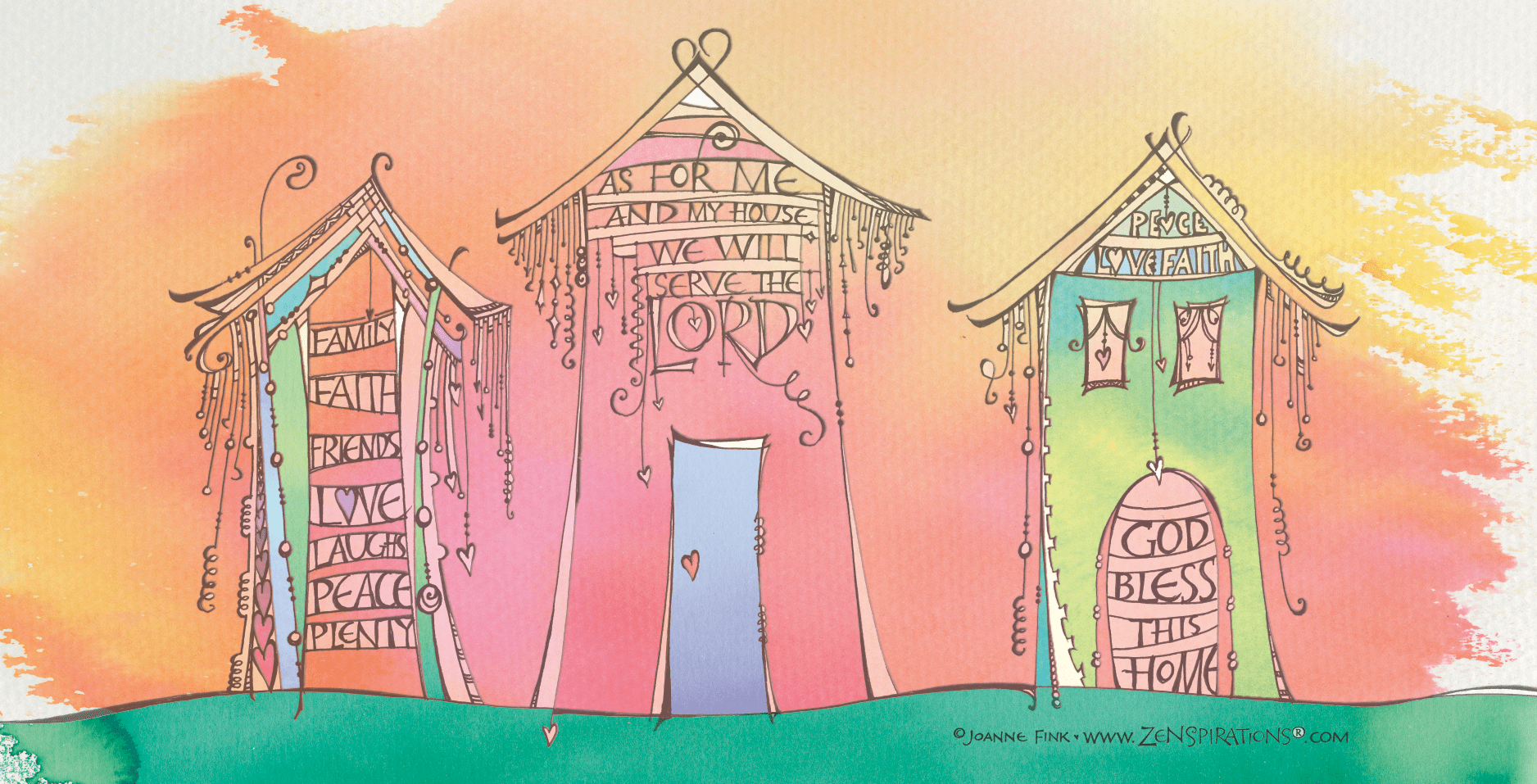 Below is a close-up of the center house.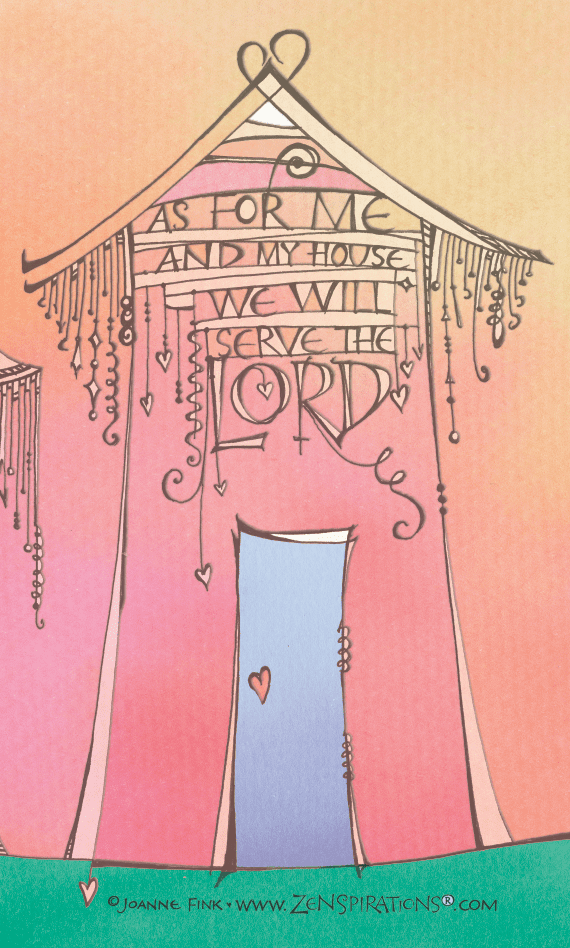 The Stationery Show and Greeting Card Industry provided my first professional 'home'… today Zenspirations is my passion, profession and my spiritual home; it's a home I invite you to share with me.
Part of the Zenspirations philosophy is making a difference for others ("Live by Inspiring Others to Fly")… and I am drawn to people who share my commitment for making a difference in the world.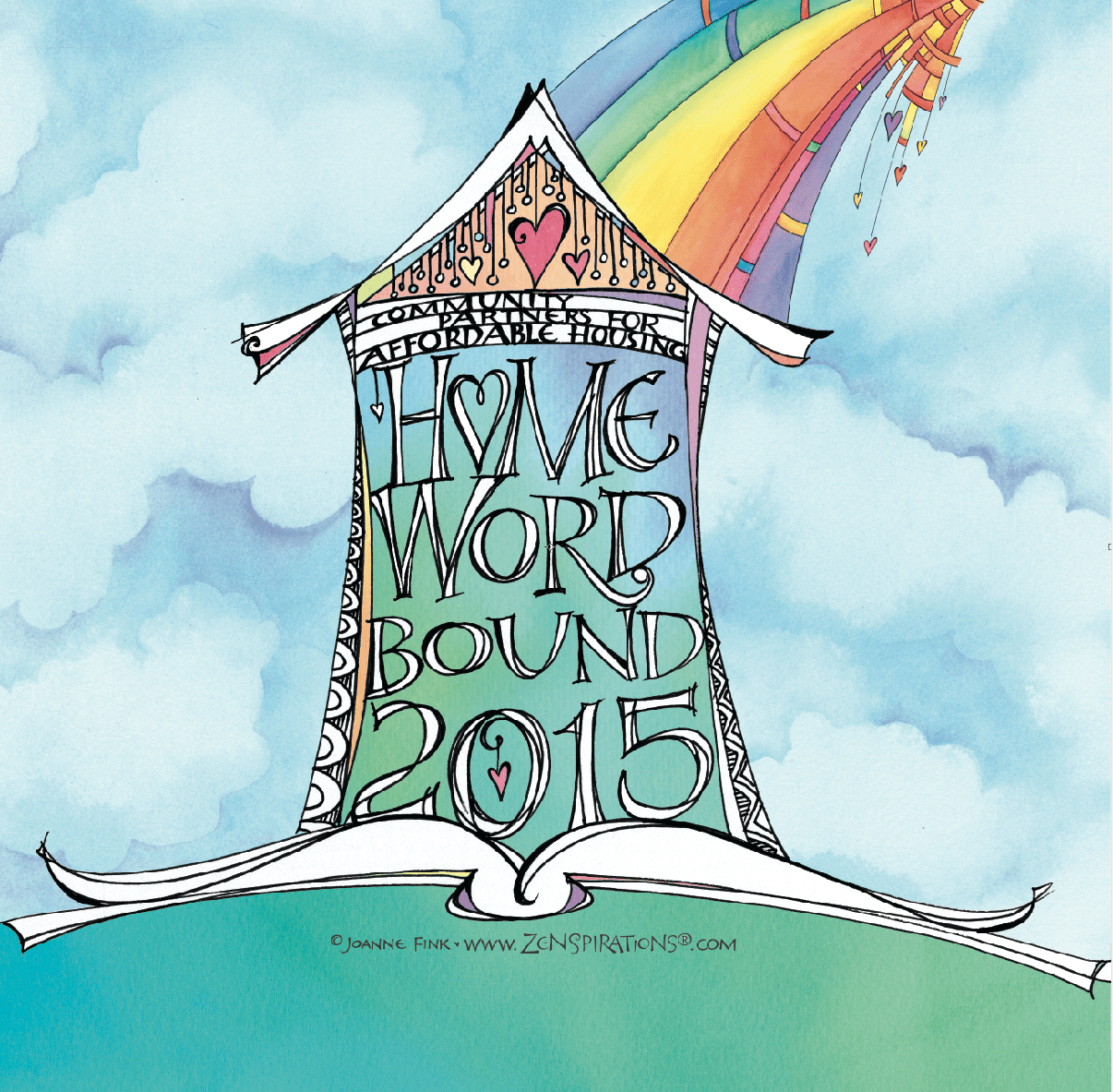 I created the piece above for Community Partners for Affordable Housing (CPAH), an incredible organization in Portland, OR, which works to build housing, create hope and improve lives. CPAH's Executive Director, Sheila Greenlaw Fink (who happens to be my sister-in-law!), and I share a love of reading and of building community (hence the book as the foundation of the house). Although I live on the opposite side of the country, I believe in the work CPAH does, and wanted to create a piece that would help raise funds to continue it.
HomeWord Bound is the annual spring fundraiser that CPAH holds featuring local authors. Now in its 17th year, it has become a fixture on the local literary scene. Sheila shared with me ""Over the years, we've found that well-built homes, like well-built stories, have the power to transform. We've built or renovated 7 multifamily communities over the past 15 years which provide homes for some 325 households and 700 individuals. We have a new project opening in Beaverton this fall, and are currently searching for our next development site. We are inspired by stories of strength, recovery, regeneration, and determination. And home seems to be at the center of all of them! We look forward to continuing this work together in the communities that we serve."
I hope you'll take a moment to visit CPAH's website: www.cpahinc.org to learn more about the important work they do. Volunteers and donations are always welcome: www.cpahinc.org/donate.html. If you leave a comment WITH YOUR E-MAIL ADDRESS letting me know that you are supporting CPAH (or a similar non-profit near you) I would be happy to send you a digital download of the "Follow Your Heart" piece or the 3 Dangle houses design (be sure to specify!).
I am truly reveling in the joy of being home, and wanted to share my most recent house design with you. It's from one of my meditative journals, with simple lines and a heartfelt message.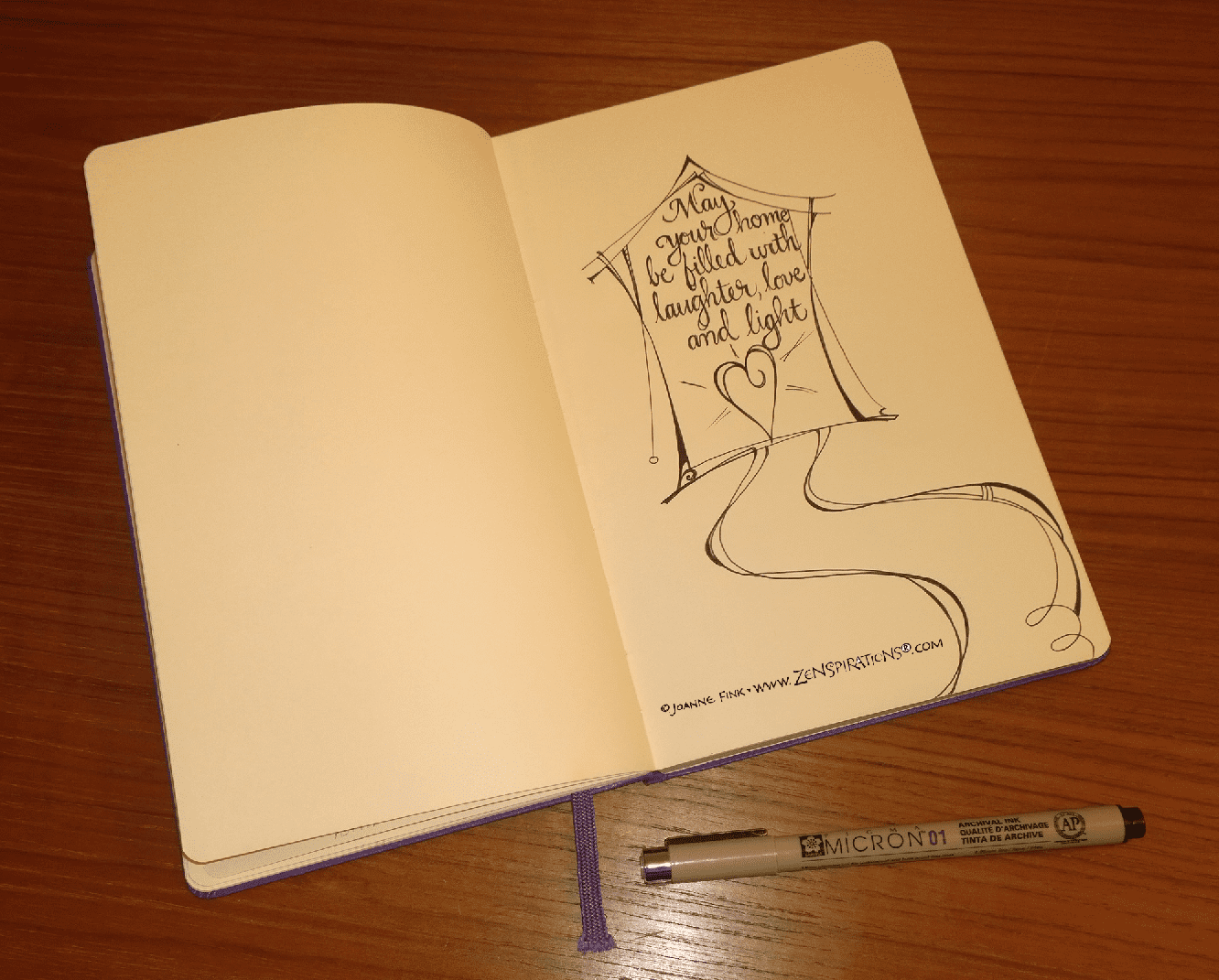 I hope your home is filled with compassion and creativity… I'd love to see any Zenspiration house (or other!) designs you've been working on. You can find me on:
Instagram at https://instagram.com/zenspirations/
Pinterest at https://www.pinterest.com/calligrafink/
FB at https://www.facebook.com/Zenspirations
and by e-mail at [email protected].
Please include #Zenspirations so it will be easier for me to find your work.
Stay Zenspired,
Joanne