Introducing the Live Zenspired Newsletter!
Tuesday, December 4, 2018
Hi Everyone,
I am delighted to report (if the technology worked!) that after months of planning, the first edition of the new "Live Zenspired" Newsletter finally launched today!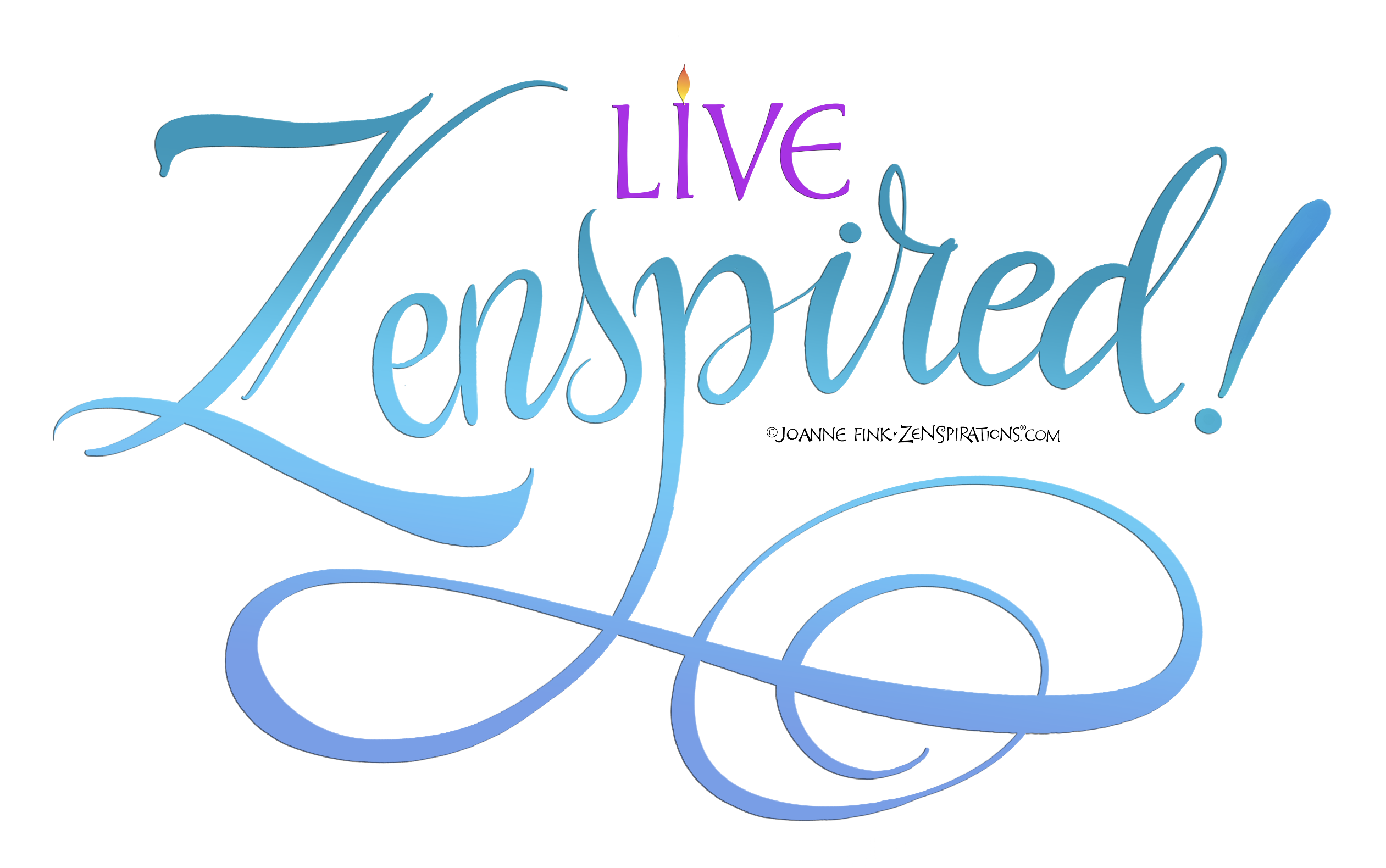 The Newsletter will include bonus articles in addition to the blog link, plus exclusive content for newsletter subscribers (that's you!), such as free coloring downloads and monthly journaling prompts. I'm especially excited to start shining a spotlight on members of our community who are doing cool, Zenspired things and using their creative talents to make a difference in the world. I designed two different titles for this feature: Community Spotlight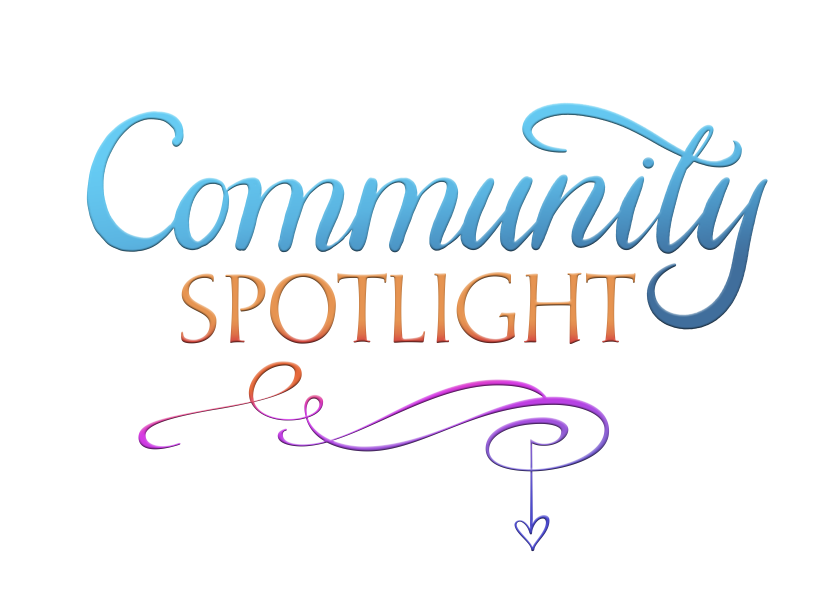 and Spotlight on Our Community.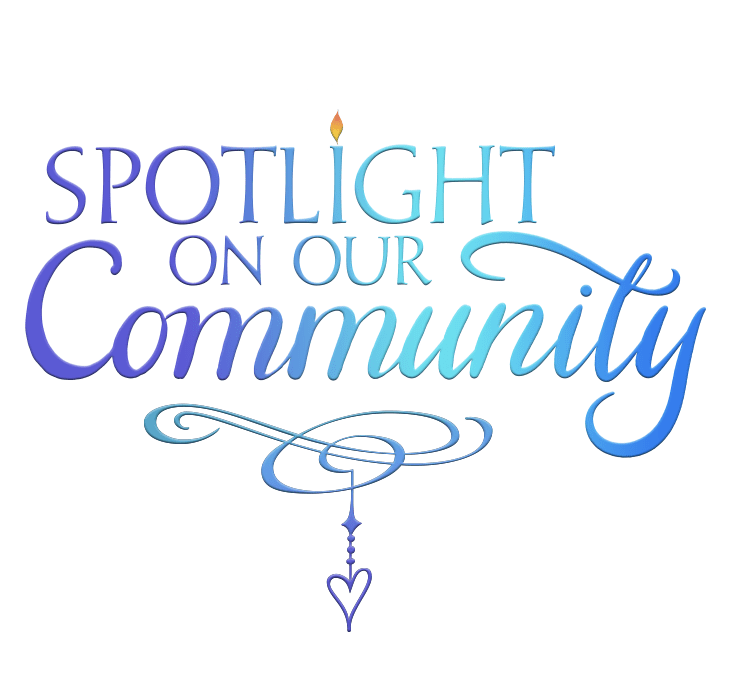 Which do you like better?
If you haven't had a chance to read the inaugural issue yet, here's what it looks like: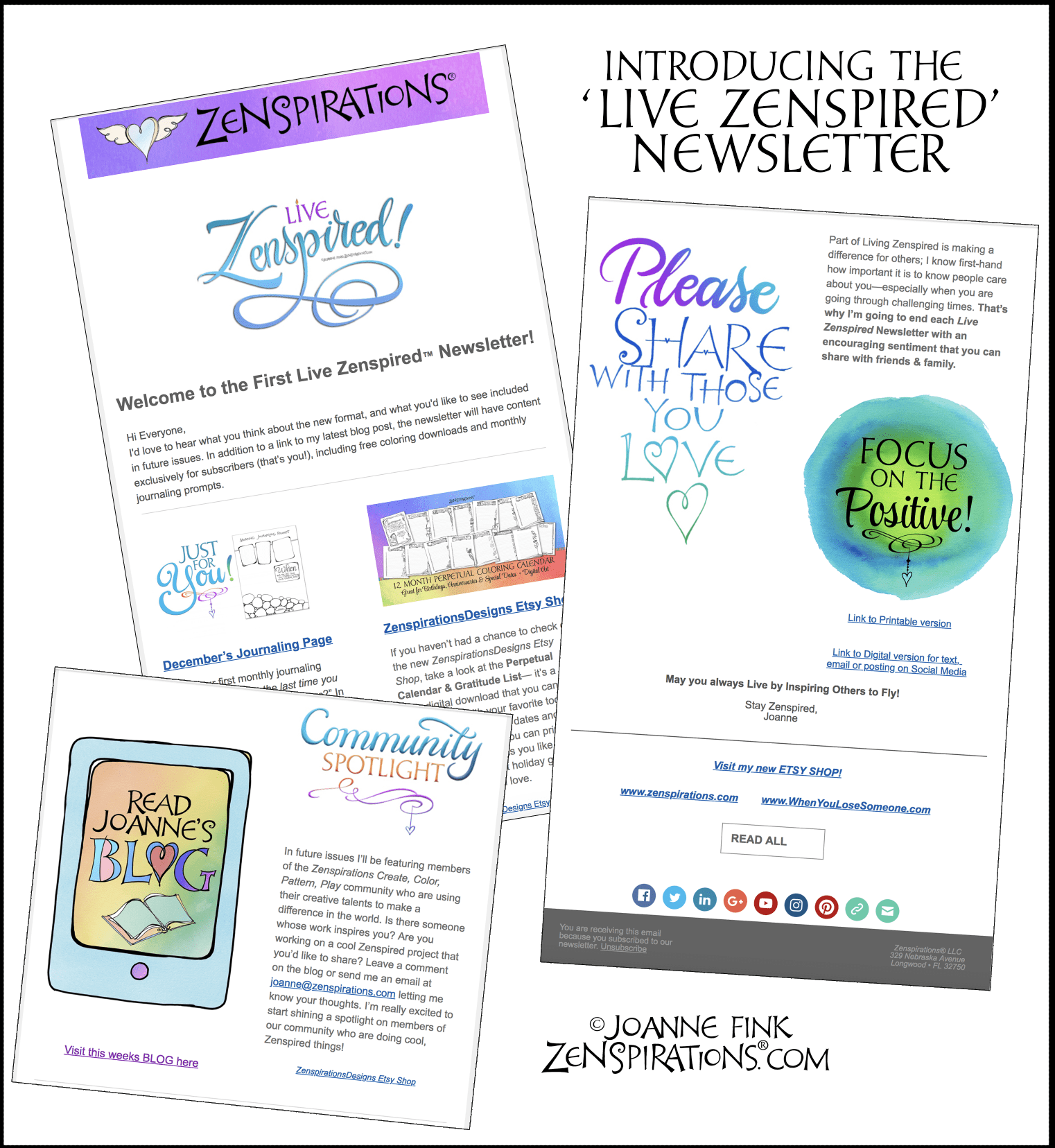 I'd appreciate knowing if you encounter any technical challenges– and I'd also love to know what type of content you'd like me to include: Project ideas, video tutorials, behind-the-scenes at the studio, Zenspired art, new products, prayers in progress, something else?
For example, I've been working on developing a series of journaling classes, which I'm really excited about, and am exploring ways that I can help "Unleash Your Creative Spirit". I'm working on techniques and exercises which enable students to dig into their souls, discover their core truths and learn how to communicate them in an uplifting and inspiring way. If this is something that interests you, please let me know. If enough people express interest, I'd be happy to share more about the project, and provide some test pages for you to try. This is a variation of the free download that is featured in the first issue of Live Zenspired: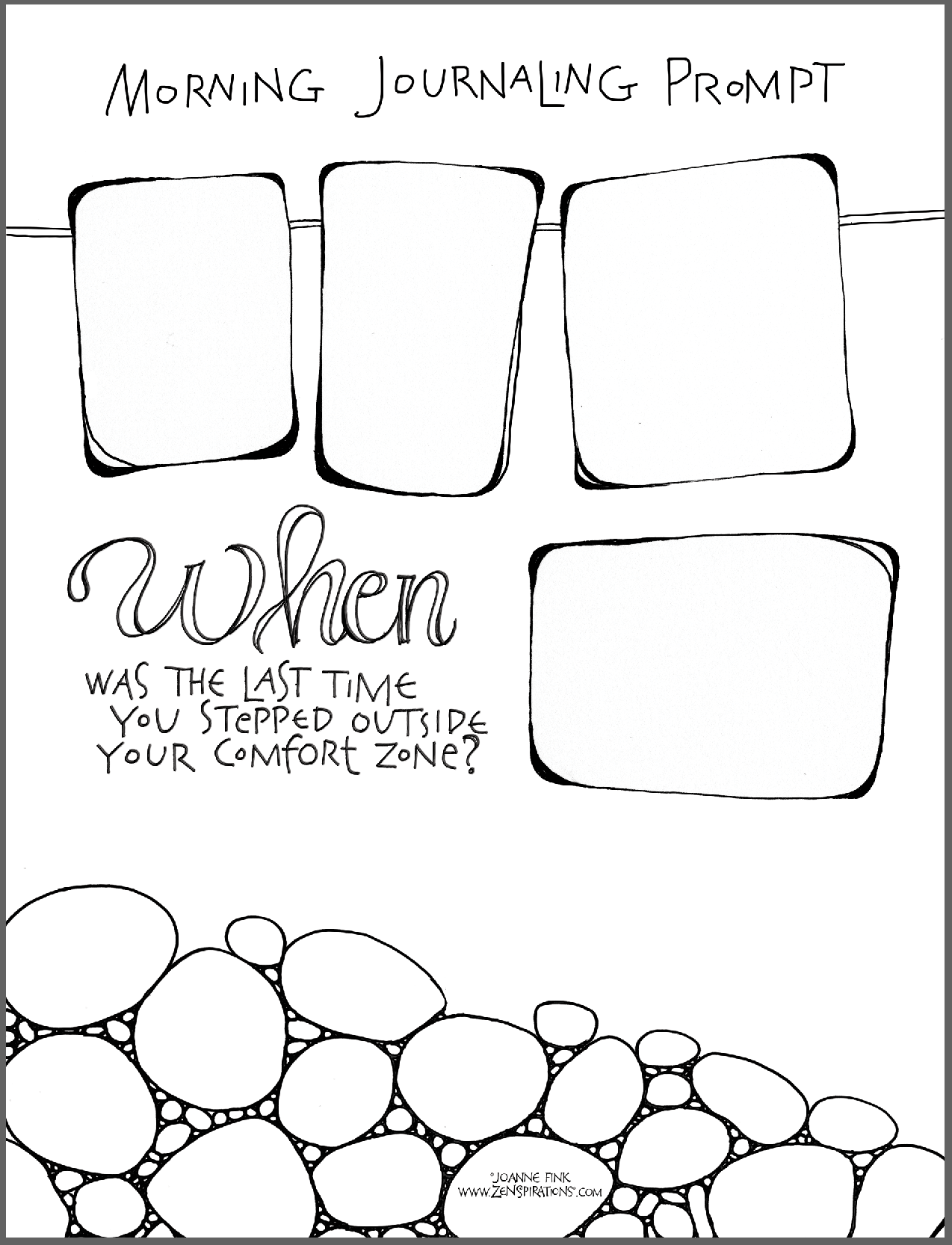 If you are a subscriber, you can download this morning journaling prompt from the Newsletter. Click here if you'd like to subscribe to the Newsletter.
Another project I've been working on: designs for a set of licensed ceramic Hanukkah dishes which will be in the stores next year. I've come up with a number of variations on the theme: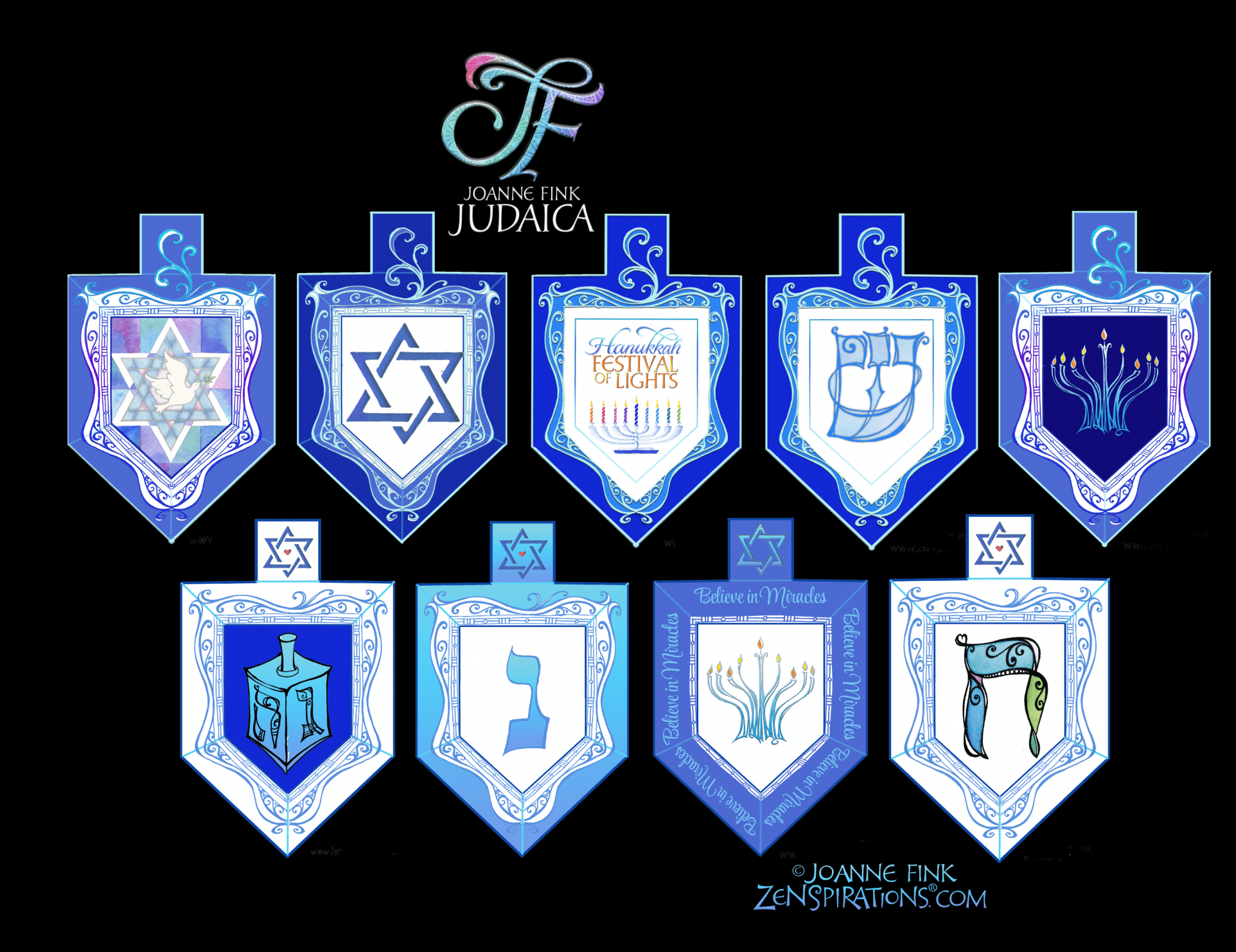 Two questions: Which design(s) do you like best, and would you prefer a set of three nesting dreidel dishes, or four stacking dreidel dishes? If they go with four stacking dishes, they'll probably want the four Hebrew letters: Nun, Gimel, Hey, Shin, which stands for "Nes Gadol Haya Sham", the Hebrew equivalent of "a Great Miracle Happened There." Here's what the collection could look like:

Here are close-ups of two of the designs: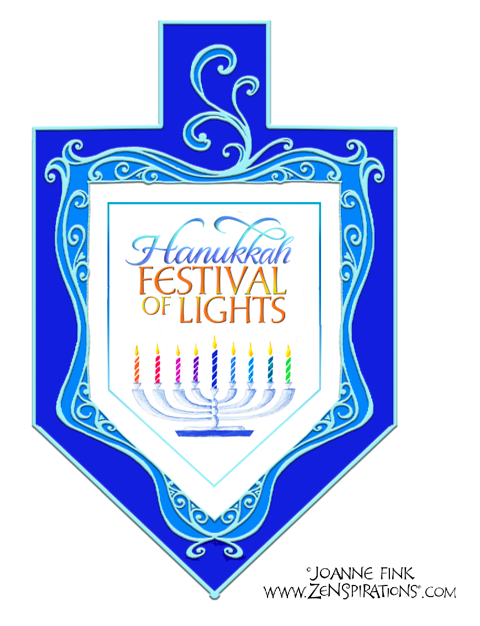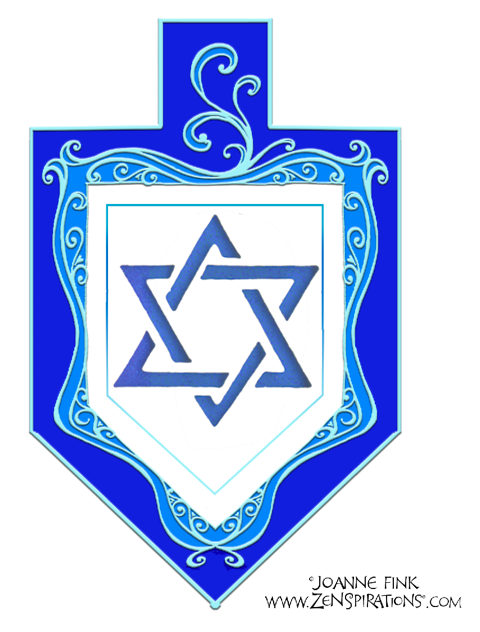 For those who are not familiar with the story, Hanukkah, also known as the Festival of Lights, celebrates the rededication of the Temple in Jerusalem two centuries before the time of Christ. The Temple had been desecrated by Antiochus IV's troops, and when the Jewish people wanted to light the Eternal Lamp which acknowledges God's holy presence, they discovered that there was only enough oil to keep the lamp lit for one day. The miracle of Hanukkah is that the one day's worth of oil lasted for eight days— enough time for more oil to be procured. My cousin posted an amusing analogy on FB: Imagine that your cell phone battery is down to 10%– yet lasts for 8 days without needing to be charged. That's the 21st century explanation of the Hanukkah story!
Before closing tonight, I have a favor to ask. If you enjoy all the free downloads and art I share throughout the year, and want to help me continue to do what I do, it would be a HUGE blessing if you use Zenspirations® as a portal to Amazon– especially if you are making a big purchase. I am an Amazon Affiliate, which means that I get a small percentage of everything people buy IF they use www.zenspirations.com, as a gateway to Amazon. It doesn't cost you anything (other than the time it takes to go to my website before going to Amazon); you can buy anything, and I'll get a small percentage. I would be SO grateful if you would click the Amazon button on the home page of my website to start your shopping adventure. It will help me pay for art supplies and other things.
Stay Zenspired,
Joanne