I've Got Your Number!
Tuesday, August 23, 2016
Hi Everyone,
I've spent most of the week working on the Bible Journaling book… and am pleased to report that we now have an approved title: Complete Guide to Bible Journaling: Creative Ways of Expressing Your Faith by Joanne Fink & Regina Yoder.
Those of you who read last week's blog know that I invited the Zenspirations® community to submit art for the gallery section of the new book. It's exciting to see all the inspiring journal pages which are being posted. In fact, my publisher is so excited about the book that they've given us 10 additional pages! Get ready for 128 pages full of step-by-step techniques, interviews with some of the world's leading bible journalists, plus what I know will be an inspiring gallery section. If you are passionate about God's word and love to express your faith in creative ways, Regina and I hope you'll submit some of your work for consideration. We are anticipating having many designs to review, so please do not send more than 10 pieces… Gallery submissions must be clearly labeled with the artist's name and e-mail address and should be sent no later than August 31st to Regina at  [email protected], or posted in the appropriate album in the Zenspirations Create, Color, Pattern, Play Facebook group.
Each week, before I sit down to write my blog, I visit our Facebook group and try to catch up on what's been happening. Tonight a post from Sandra Huntley, one of our members from the United Kingdom, requesting help drawing the numbers 70 and 95, inspired me to blog about ways to incorporate numbers into our work. Many years ago, when I was the art director for Alphabetica (how many of you remember Alphabetica, the calligraphic wall-decor company?) we created a line of nursery rhyme prints. This was my contribution to the line: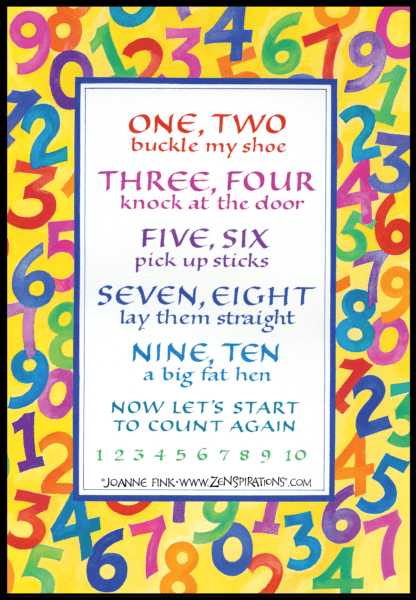 I guess I've been using numbers to make art ever since. I especially love making personalized cards for friends and family to help them celebrate special occasions. Here are a couple that I did recently.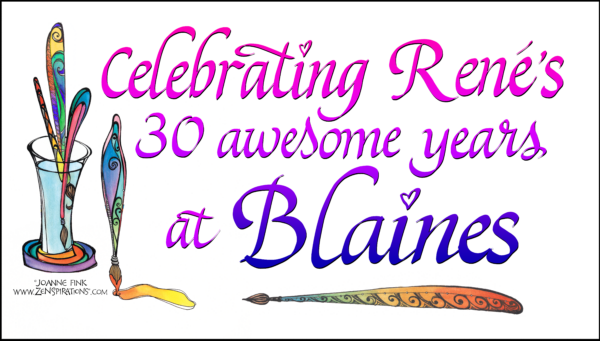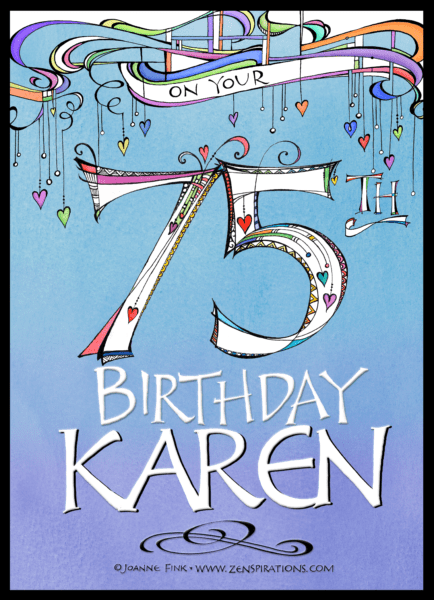 People love getting cards with their names on them, and when you add a number which has special significance to them, it becomes a treasured keepsake. What better way to show someone you care than by creating something unique, just for them. Let me show you how you can create your own numeric designs. We'll look at the number 25, but you can use this technique on any number. Here's what I did:
STEP 1: In 'classic' Zenspirations style I drew the numbers with a Pigma® Micron® 01, then double stroked them to add spaces for patterning.
STEP 2: I started to add patterns around the perimeter.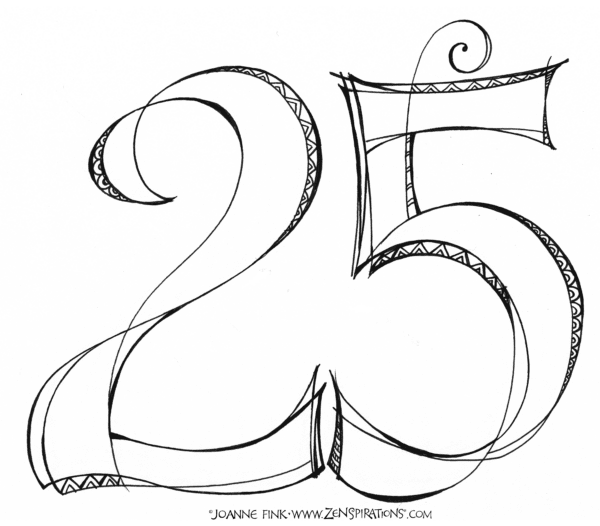 STEP 3: I continued to add patterns around the perimeter, and then added Dangles inside the open central area.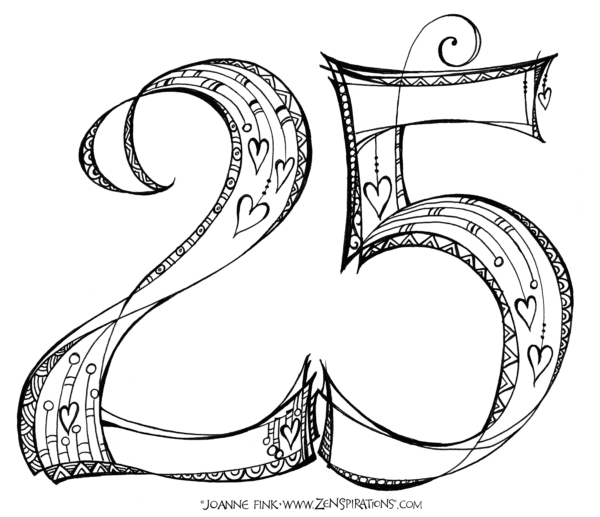 STEP 4: I added color with Sakura's awesome Koi® Coloring Brushes.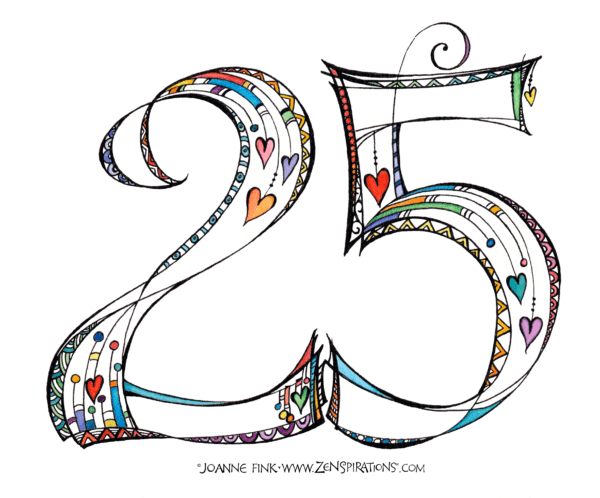 STEP 5: I scanned the 25, and combined it with other Dangle drawings in PhotoShop to create a special anniversary card.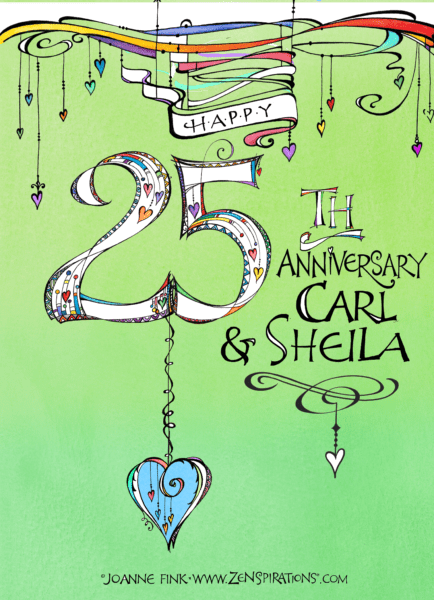 For those of you who may not be familiar with Zenspirations Patterned Monograms, and Zenspirations Dangle Designs, these two YouTube videos should be helpful:
Although I demonstrate Patterning and Dangling on letters, you can use the same techniques to create cool numerals.
While I often 'finish' a design digitally, I much prefer the interaction of ink on paper. Here are a couple of numeric designs which I drew on Strathmore®'s black ArtAgain® paper, using a variety of Sakura's Gelly Roll® pens.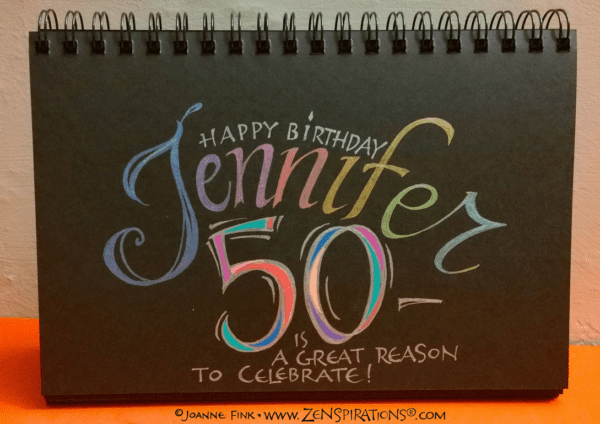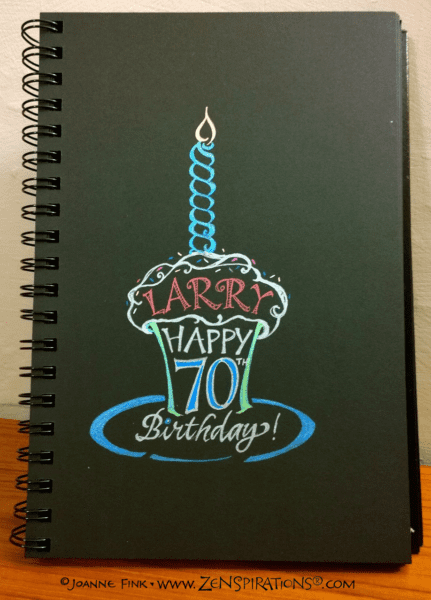 Since Sandra particularly wanted to see how to do the number 70, here's another example. This was done for my friend and fellow spiritual seeker Grace Bower.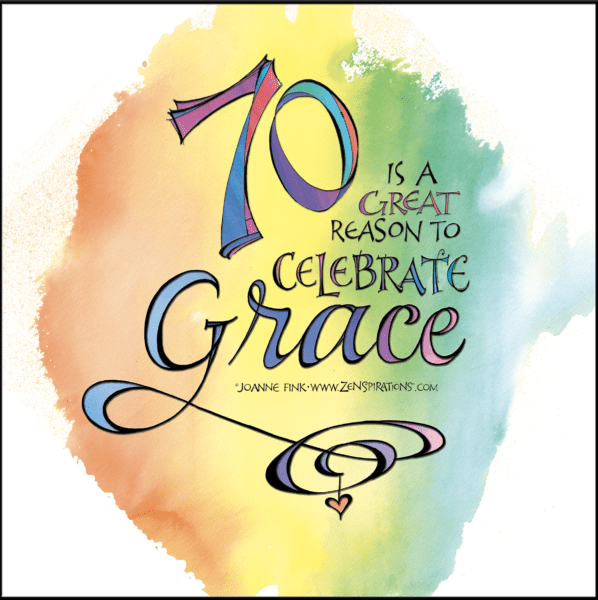 There are many products which require numbers. Calendars, for example. This is a calendar concept design I did several years ago: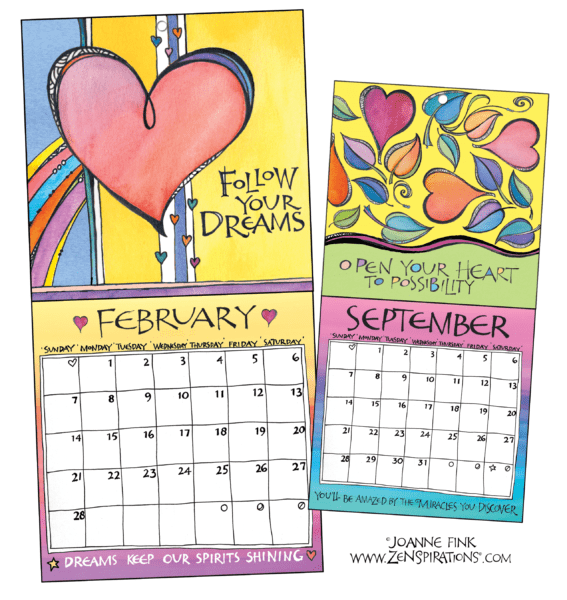 I recently worked on a Zenspirations Birthday Coloring Calendar, which will be sold at Costco Canada this fall. It won't be available in the US this year, but if it sells well in Canada they will do an American version for next year. Here is a sneak peek at the cover and one of the interior pages: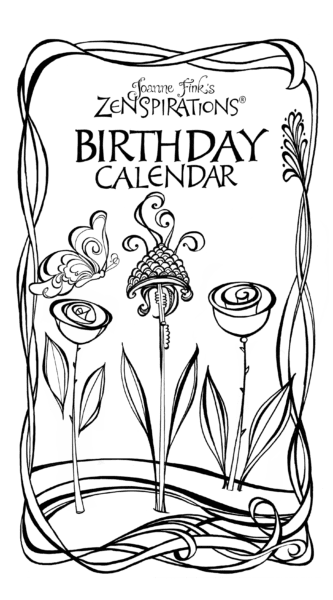 And here is the month of March. Check out how the numbers are spaced; you'll notice that they are fairly close together.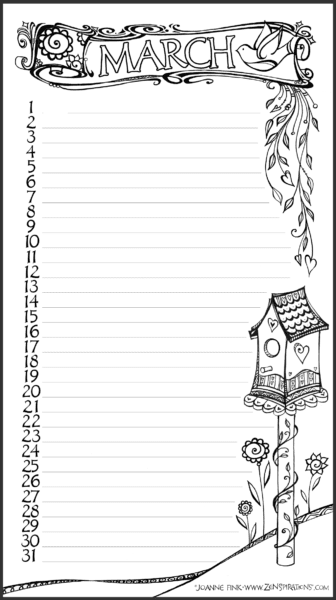 Another style of numbers I enjoy are the ones I create with big acrylic paint pens. I work on gold, silver or bronze paper, and start by drawing big black numerals. Then, using smaller pens, I go back with other colors to enhance and give energy to the design. I think that numeric designs are a great reason to celebrate!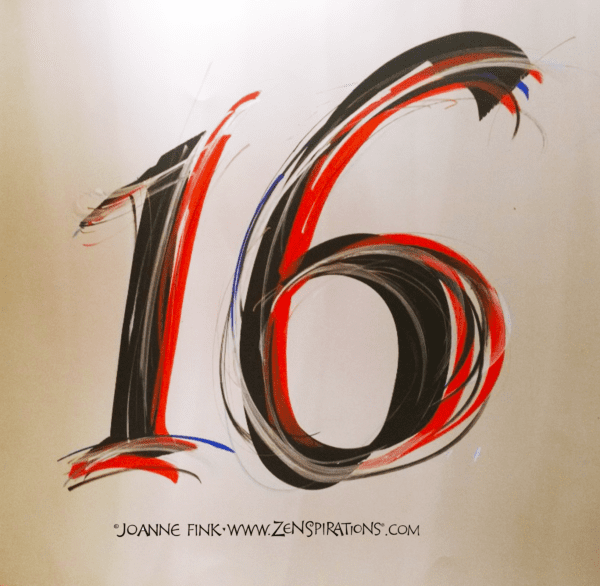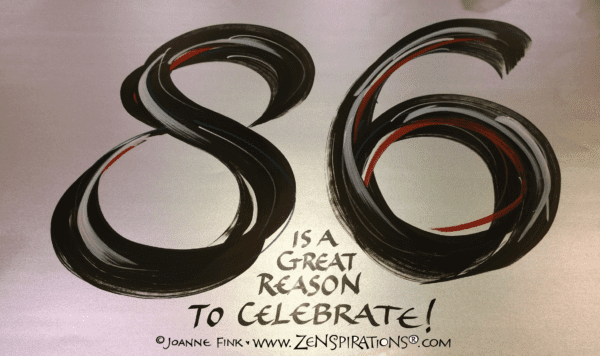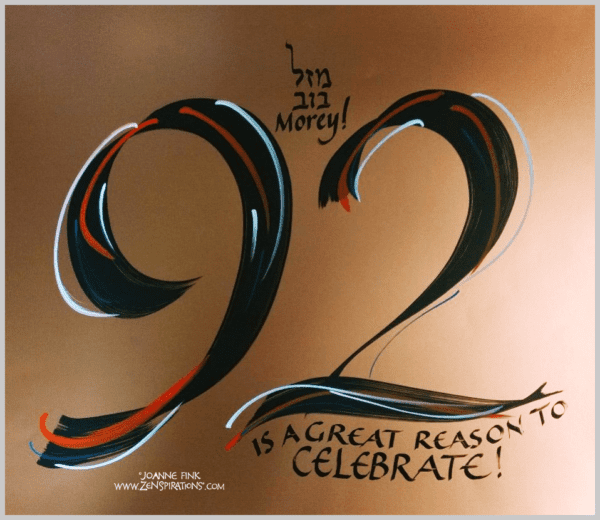 I hope this inspires you to create your own numeric greetings. I'm going to start an album in our FB group so you can share your work… I'd love to see what you do!
Stay Zenspired,
Joanne