Judaic Expressions
Tuesday, October 13, 2015
Hi Everyone,
I am excited that my next book in the Create, Color, Pattern, Play series is going to press tomorrow! Here's the cover design: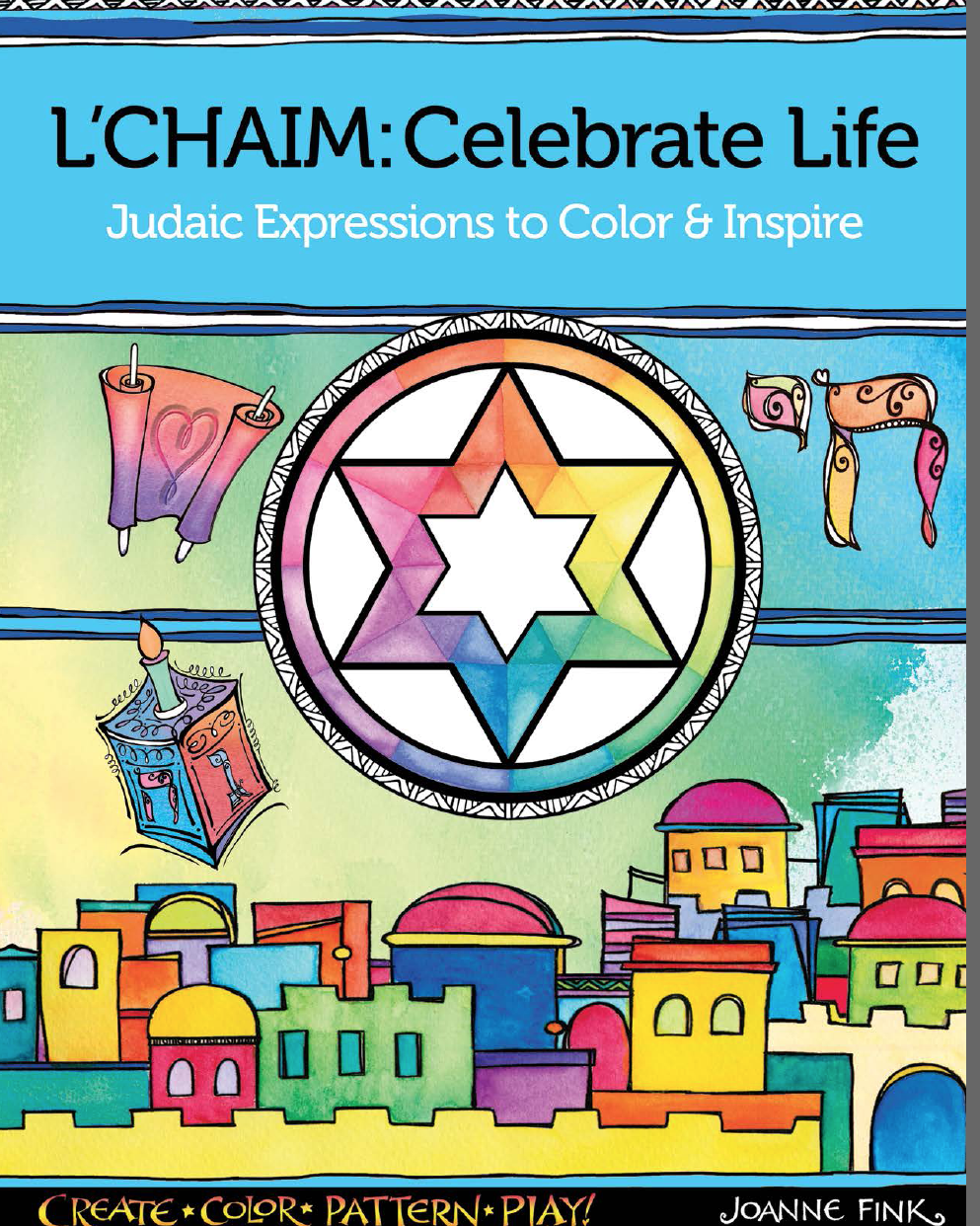 It was a bit of a rush, and I want to give a special shout out to the team of Color & Creativity Enthusiasts from the Zenspirations® Create, Color, Pattern, Play Facebook Group (https://www.facebook.com/groups/1471158256528576/), who created more than 30 inspiration samples. Thank you for sharing your wonderful work… it's a thrill to see the different and creative ways you utilize my imagery. You inspire me!
Here's a 'sneak peak' of two pages from the 'inspiration section', show-casing several artists' interpretations of the same design. Isn't it cool how different they all are?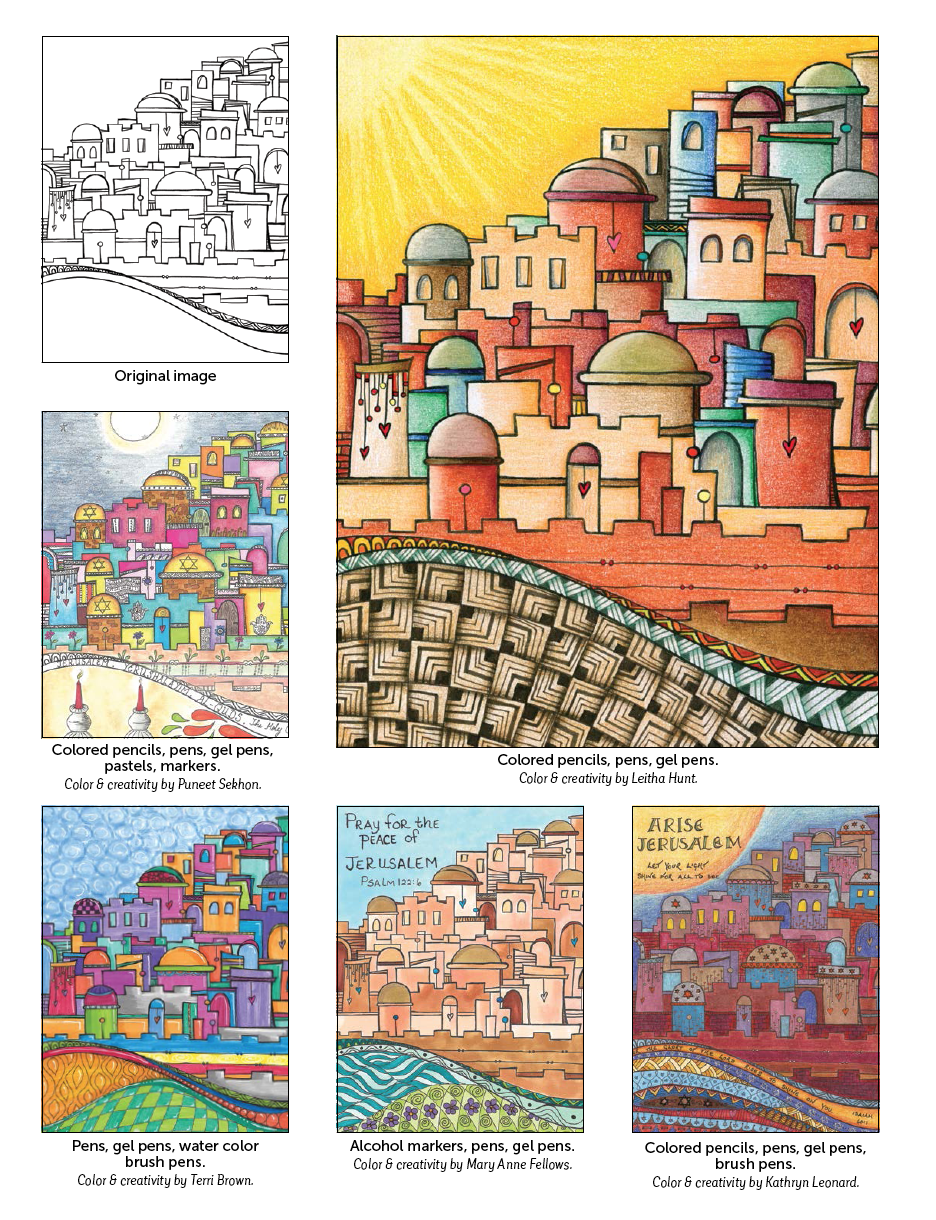 The page below will transition from the full color section at the front of the book to the coloring page section. The full color images will be on the left, and the black and white coloring page of this image will be on the right.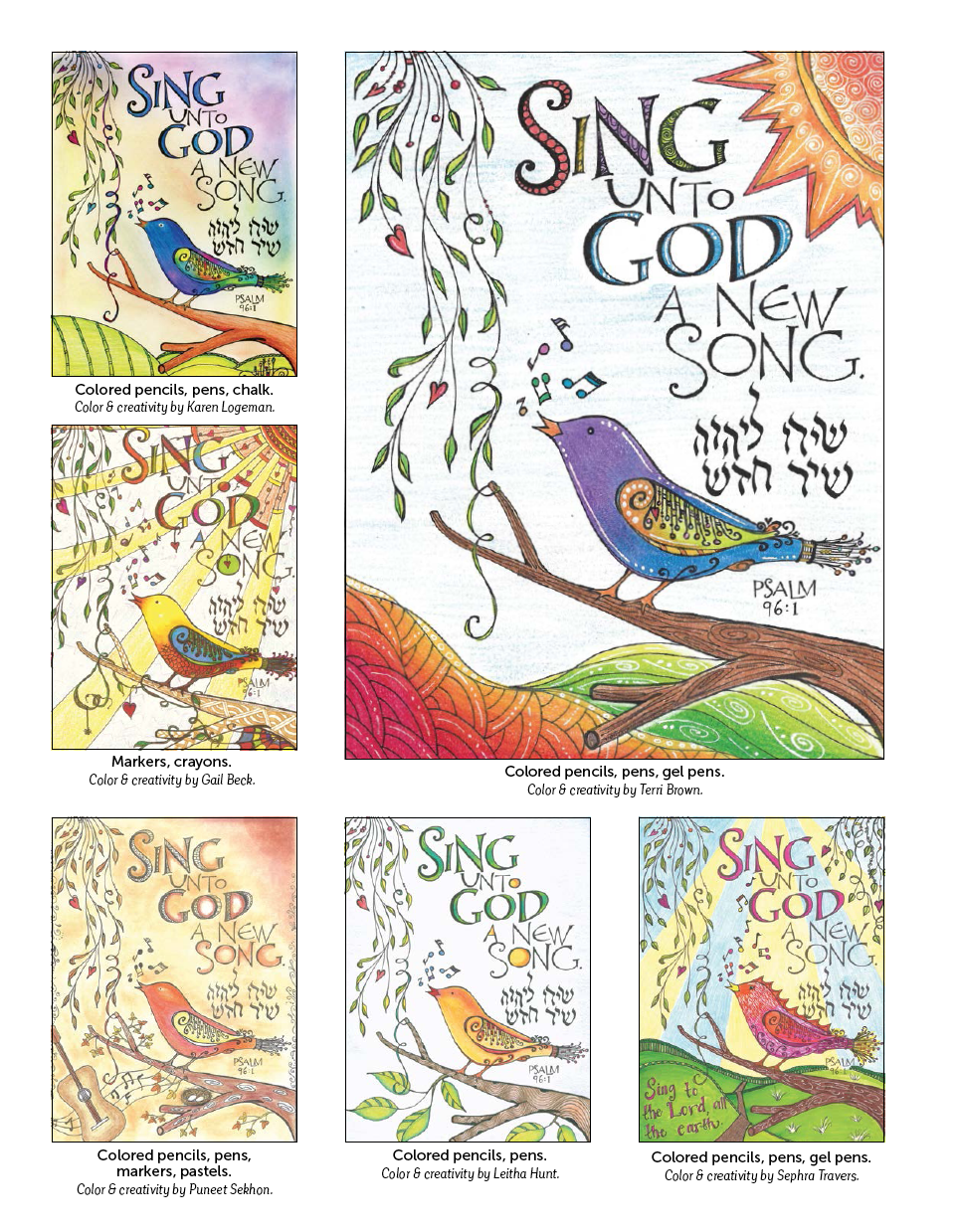 I also wanted to share a few of the pages I created specially for this book, and tell you about the creative process I used to design them.
I love the Jewish philosophy that it is up to each one of us to use our God-given talents to make the world a better place, and tried to incorporate that into the piece below.
It actually combines two core Jewish Values: 'Repair of the World' (Tikkun Olam ), and 'Deeds of Loving Kindness' (G'milut Hasidim), which often go hand-in-hand.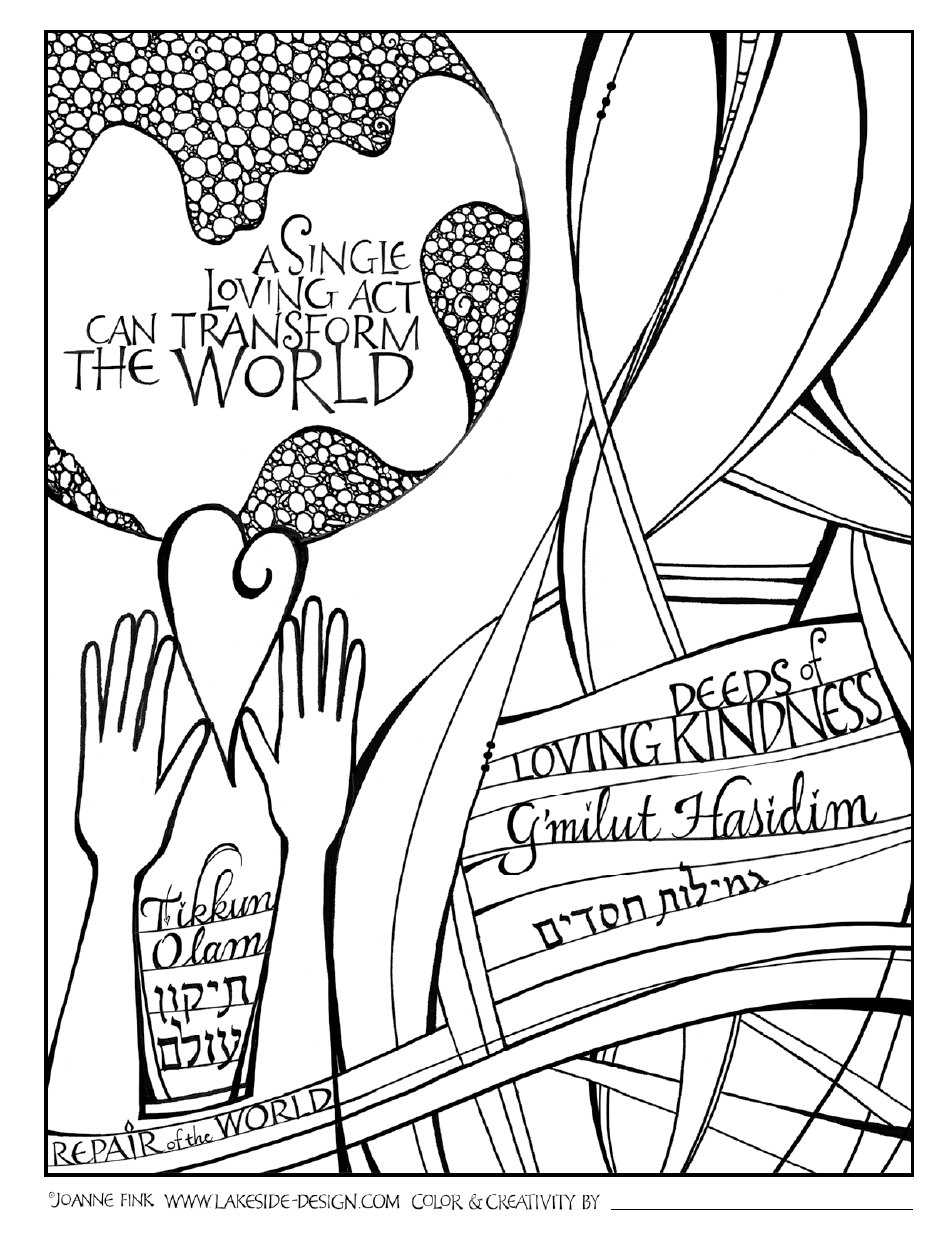 In this next piece, I drew the parting of the Red Sea, and added the prayer of wonder and gratitude which the Israelites said afterwards, once they had safely gotten out of Egypt and were safe on dry land. This prayer, the 'Mi Chamocha' (Who is like You?) is a core component of Jewish prayer liturgy.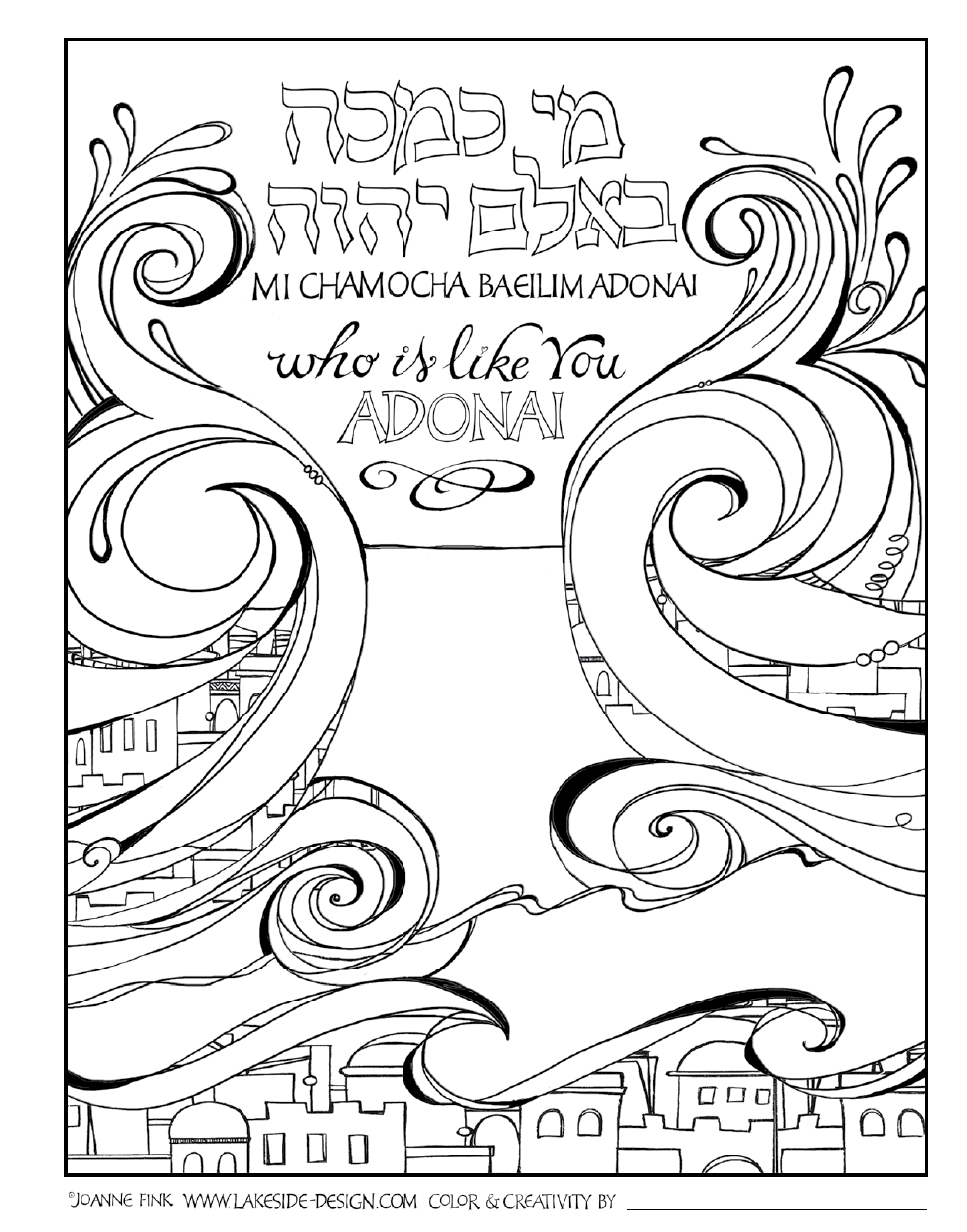 I'm especially proud of the third piece I'd like to share tonight, because it took me outside my comfort zone. Earlier this year I was asked to design the cover for the Wedding Issue of The Heritage, Orlando's local Jewish newspaper. The design features a 'Chuppah' (Jewish wedding canopy), and I liked it so much that I thought I'd use it as inspiration for a coloring page. Here's what the cover looked like: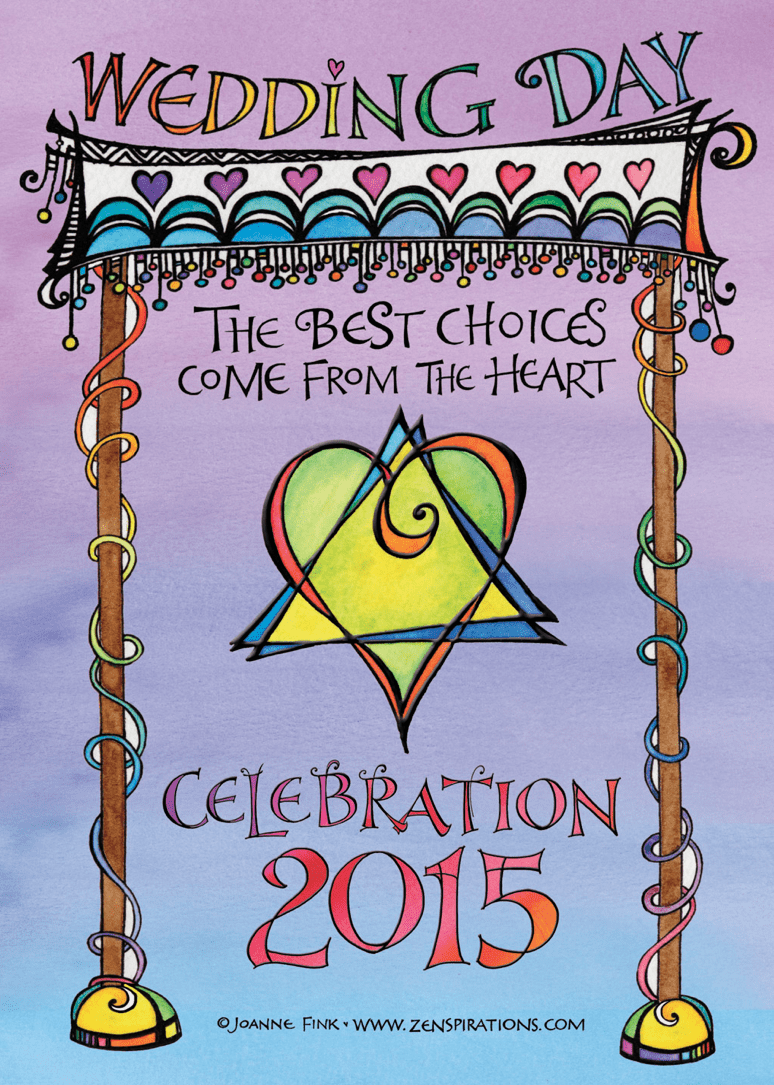 I took out the 'Celebration 2015' and replaced it with the traditional Hebrew phrase "Ani l'dodi v'dodi li" which means "I am my beloved's and my beloved is mine"… but quickly realized that there wasn't much to actually color in the design. In brainstorming the best way to capture the essence of a Jewish wedding in a coloring page, I ultimately came to the conclusion that I should draw a bride and groom under the Chuppah. The only problem with that conclusion was that since I seldom draw people (or anything with faces for that matter!), I wasn't sure if I would be able to pull it off. It was a challenge, and took me longer to draw than any of the other piece in the book, but I'm pleased with how it turned out. Thanks to my friend Barbi Striar Disraelly for her suggestion that I 'ghost' whatever is under the bride's veil, which I did in PhotoShop. I really like the way her hair looks… and hope that it will be a fun design to color.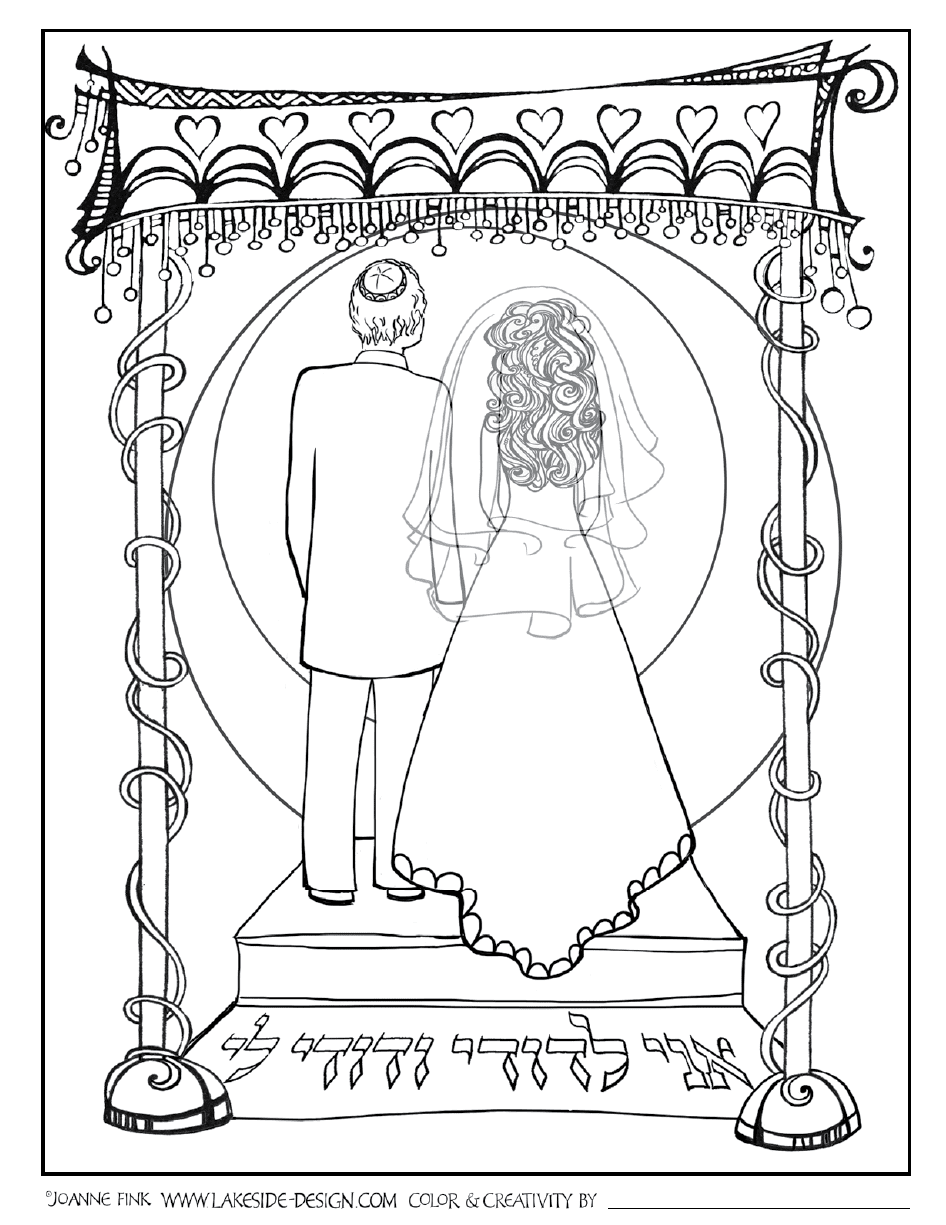 Now that Judaic Expressions is off to press, next on my agenda is to finish sending out the rest of the packages with my Kickstarter books. My goal is to get everything shipped by next week. Unfortunately I don't have addresses for everyone… and since I know that many of my blog followers were kind enough to back the Kickstarter, I thought I'd ask those backers who haven't received their package yet to take a moment to log into Kickstarter and make sure that you've given my the correct address. You can also e-mail it to me– but please make sure to put KICKSTARTER ADDRESS in the subject line so I can find them.
After I get When You Lose Someone You Love shipped, I'll be heading right back to the drawing board to finish Expressions of Nature and Heartfelt Expressions; the last two 'Create, Color, Pattern, Play' books I'll be working on this year. I hope some of you will be interested in contributing art for the new books. I plan to include inspiration samples (ike the ones above) for five of the 32 pages in each book, and will start posting art to download in the next couple of weeks.
To make sure you are notified, please leave me a comment to let me know that you are interested in submitting your art. Please also let me know how much time you would ideally like to have to create a design. Is one week enough? If not, would two weeks suffice? I look forward to your thoughts, and to our next creative collaboration…
Stay Zenspired,
Joanne