July Calendar Page Download
Saturday, July 1, 2017
Hi Everyone,
It's not Monday night, but since I wasn't able to post images from the road, and tomorrow is the first day of July, I wanted to make sure you had the calendar page for July. Thanks to everyone who wrote asking where it was… I'm truly delighted that so many of you are using these pages to record things you are grateful for.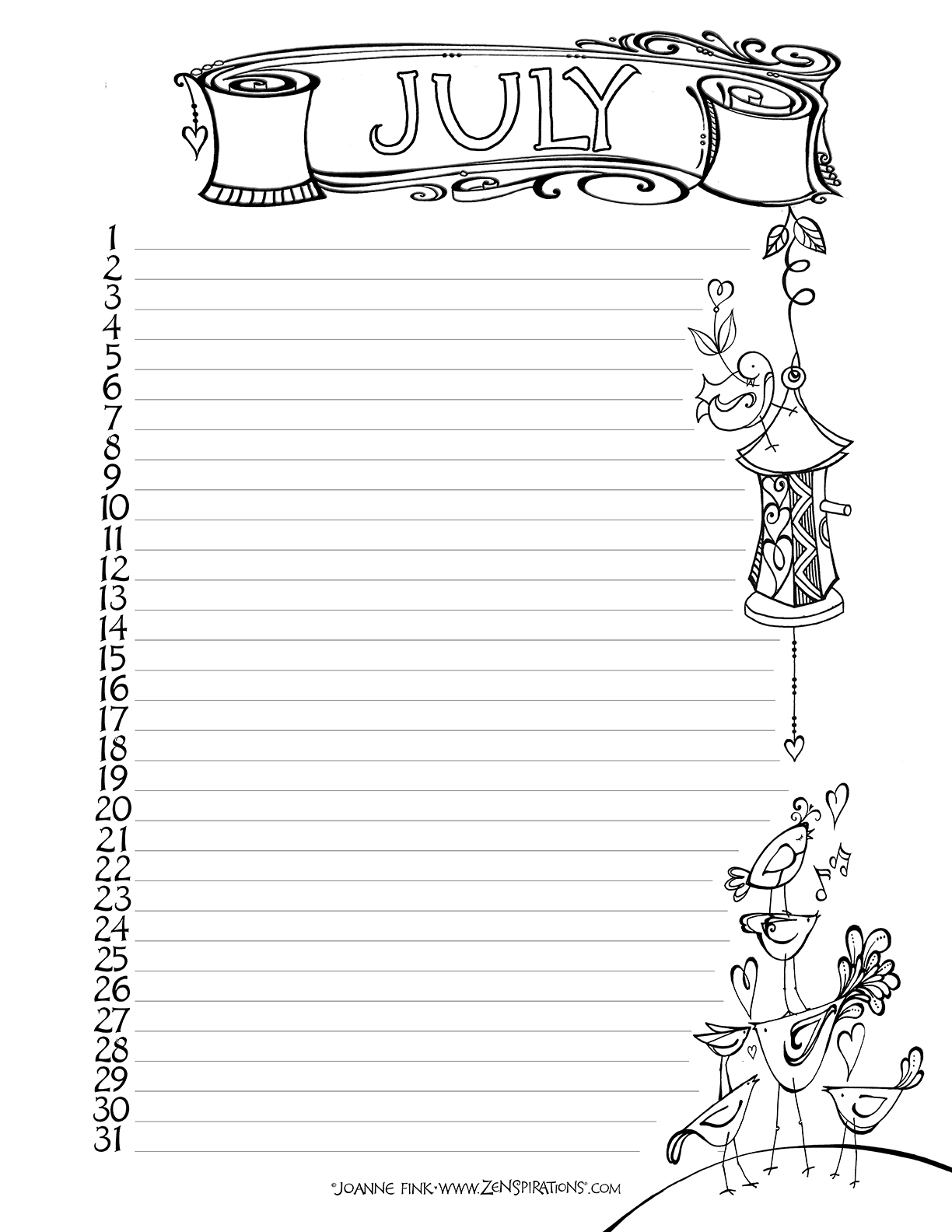 Click below to download your FREE copy:
Zenspirations®_by_Joanne_Fink_07_July_Calendar_Page
Hope you all have a great weekend.
Stay Zenspired,
Joanne