Last Call for Collaborative Care-Moji Contest Entries!
Tuesday, July 31, 2018
Hi Everyone,
REMINDER: for those of you who have been meaning to submit a design for our Zenspirations® Collaborative Care-Moji Contest, the deadline is midnight today, July 31st!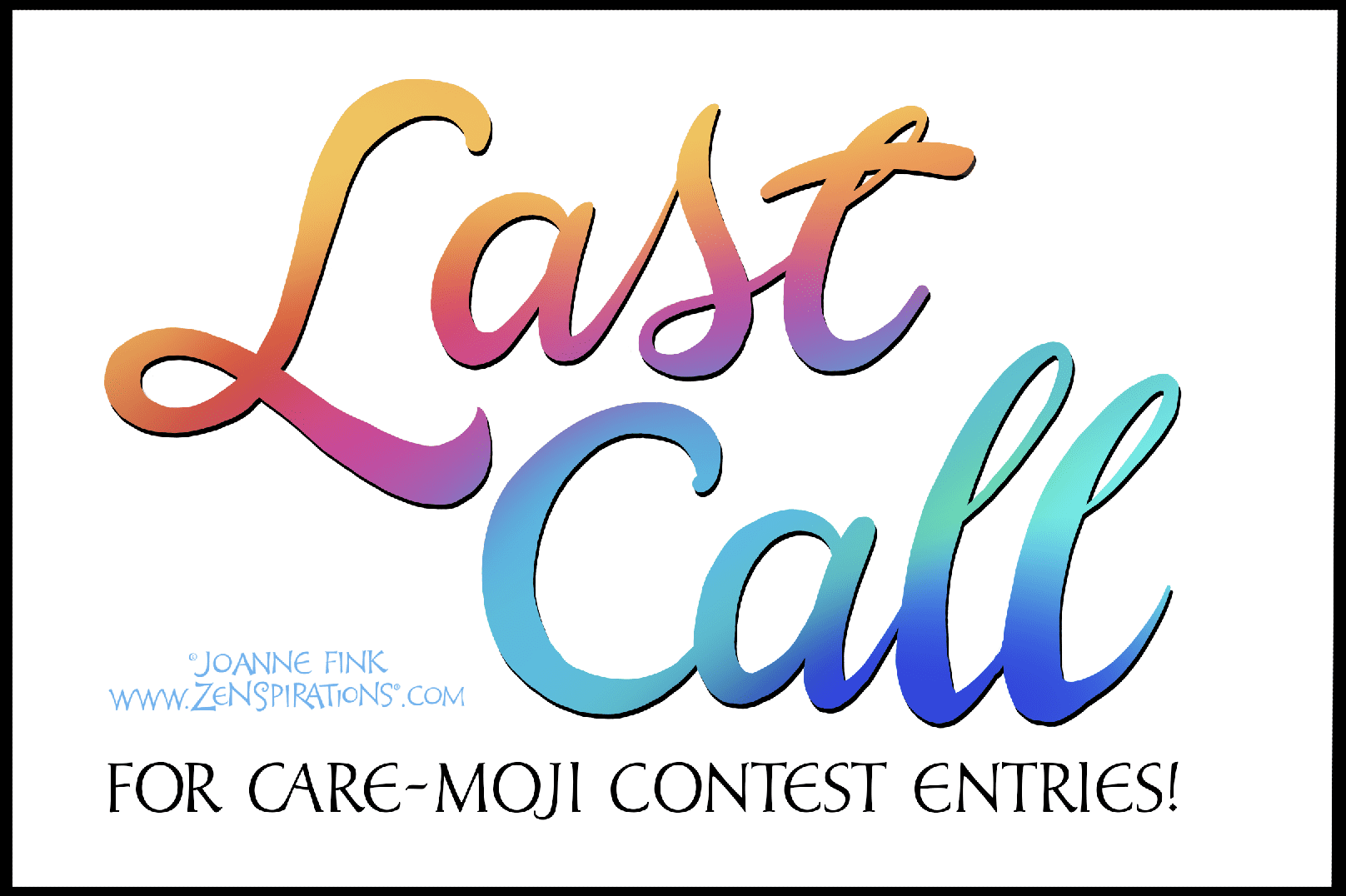 So if you'd like to have a chance to win a name of your choice in Dangle Letters:
or this awesome assortment of prizes: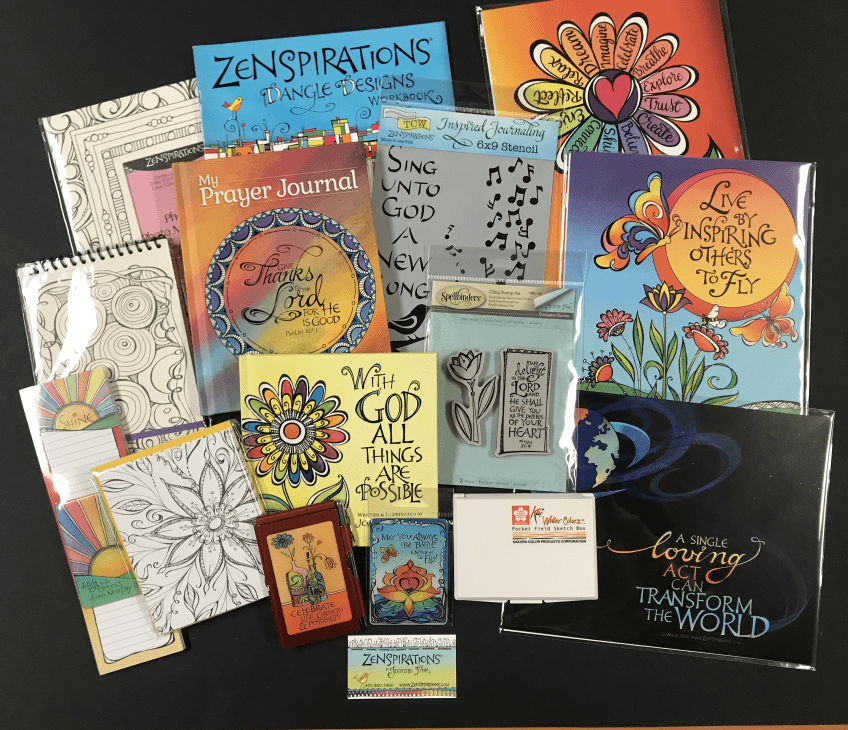 Make sure to post your designs in the Care-Moji Collaboration! album in our Zenspirations® Create, Color, Pattern Play Facebook Group by midnight.
In addition to picking prize winners, we'll also be picking 25 designs to include in the collection. I pulled some of the designs which have already been submitted into different groups. The first is text: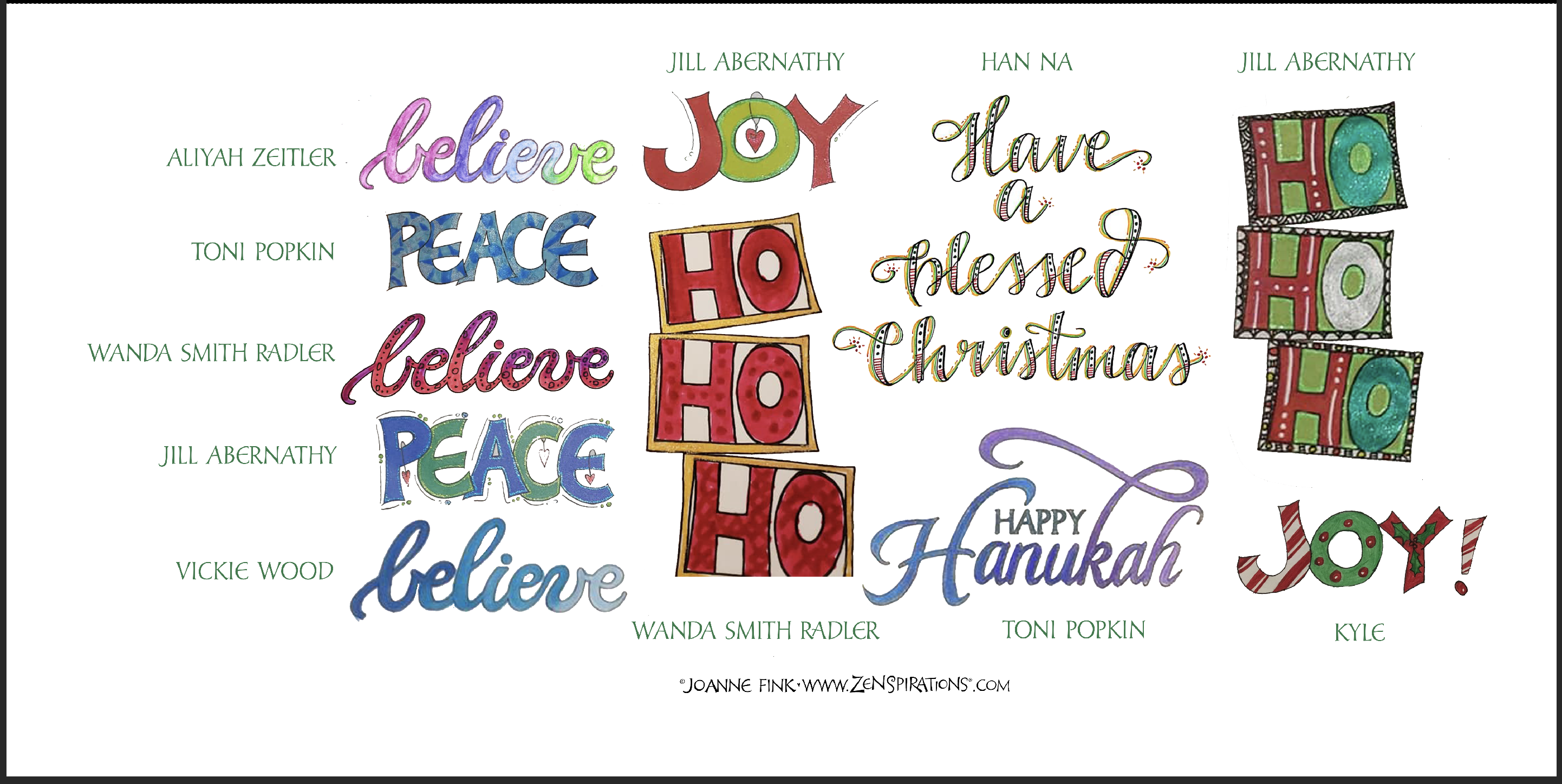 The second group is trees and greenery: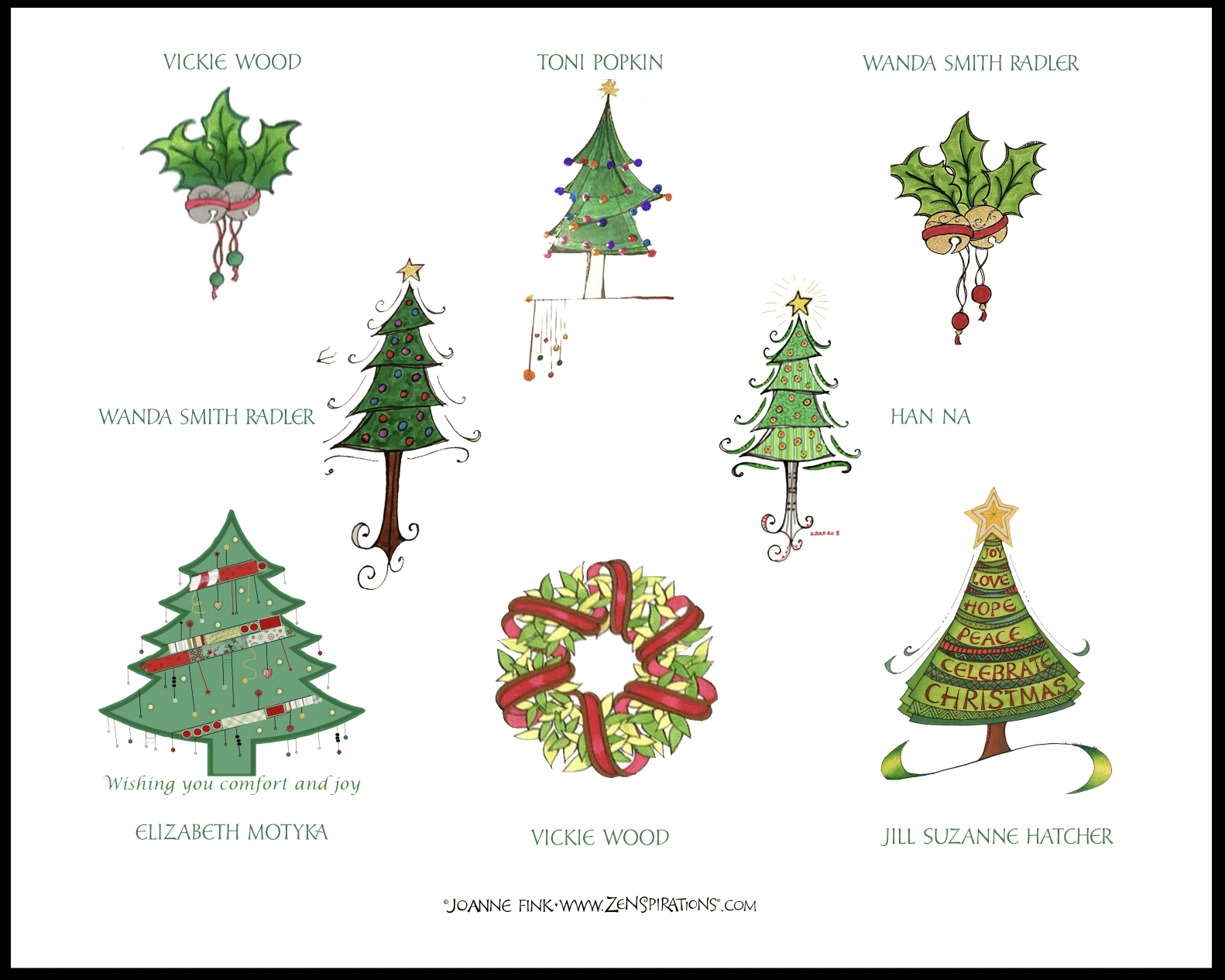 And the third group includes both enhanced and original icons. The three different sets of presents are different interpretations of one of the free downloads I posted earlier this month.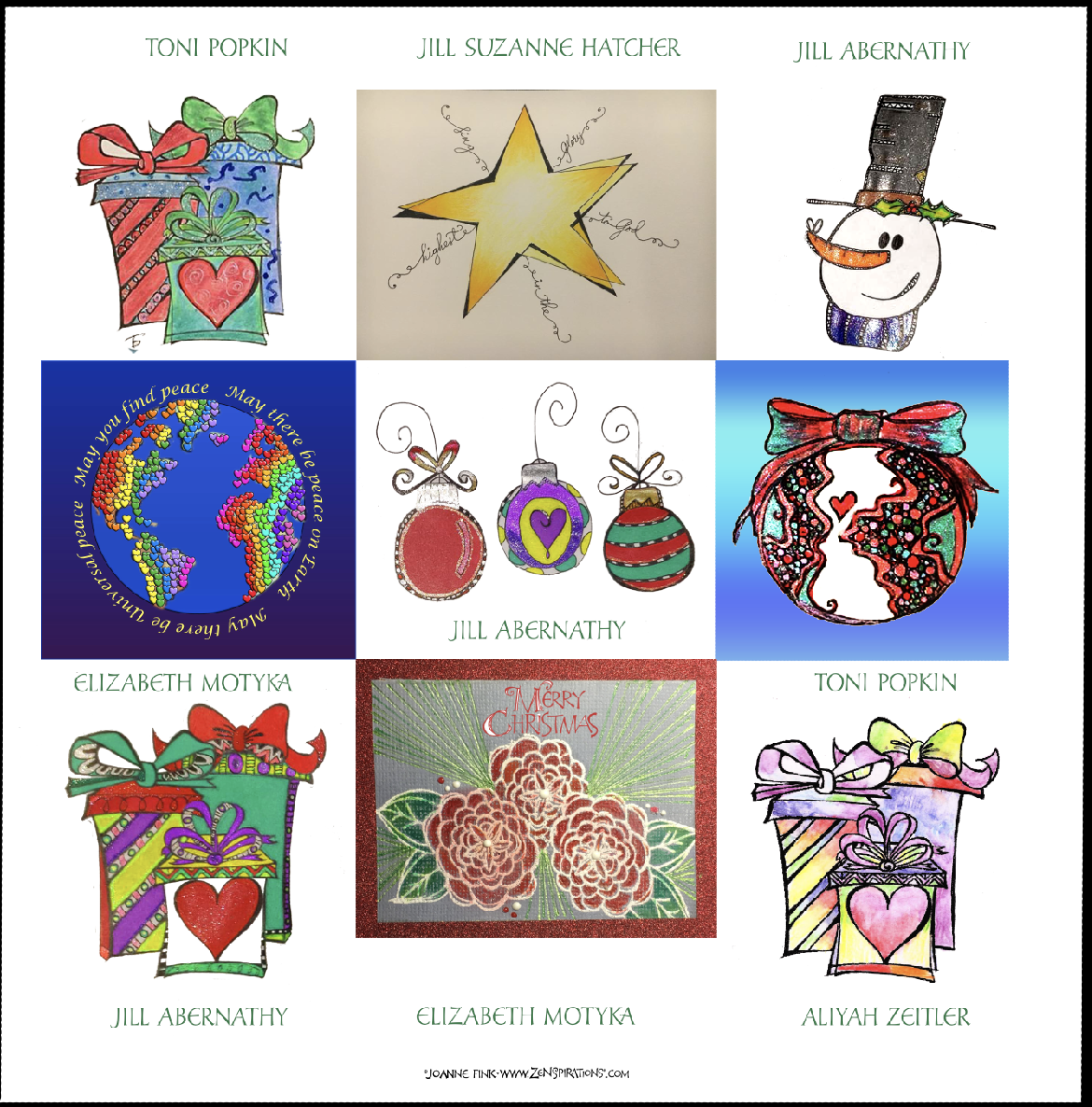 Since most of my work is a hybrid of both and digital design, I was really excited to see the digital entries from Elizabeth Motyka and Han Na.
I look forward to seeing the rest of the entries, and will post the prize winners next week.
Stay Zenspired,
Joanne